For the average gun enthusiast, shooting a 500 Nitro Express might be one of the most impractical experiences you could have with a firearm. It's a huge round that delivers extremely punishing recoil. And it's expensive. God, is it expensive! An authentic experience will cost as much as a down payment on a house. Yet it does have a practical side to it. A 500 Nitro Express will kill any animal that walks on this earth.
---
From Black Powder to Nitro Express
The documented history of the 500 Nitro Express, or 500 NE, feels more like the practice of etymology than a series of events. The cartridge's origins began with "Express" firearms, which were introduced in the mid-1800s. Back then, the term referred to guns and ammo capable of producing high velocities.
In the early decades of express weaponry, the cartridge used black powder as a propellant, but black powder had a number of issues. Most people found it to be smoky, but it also produced relatively poor ballistics, especially for the popular large-caliber hunting bullets.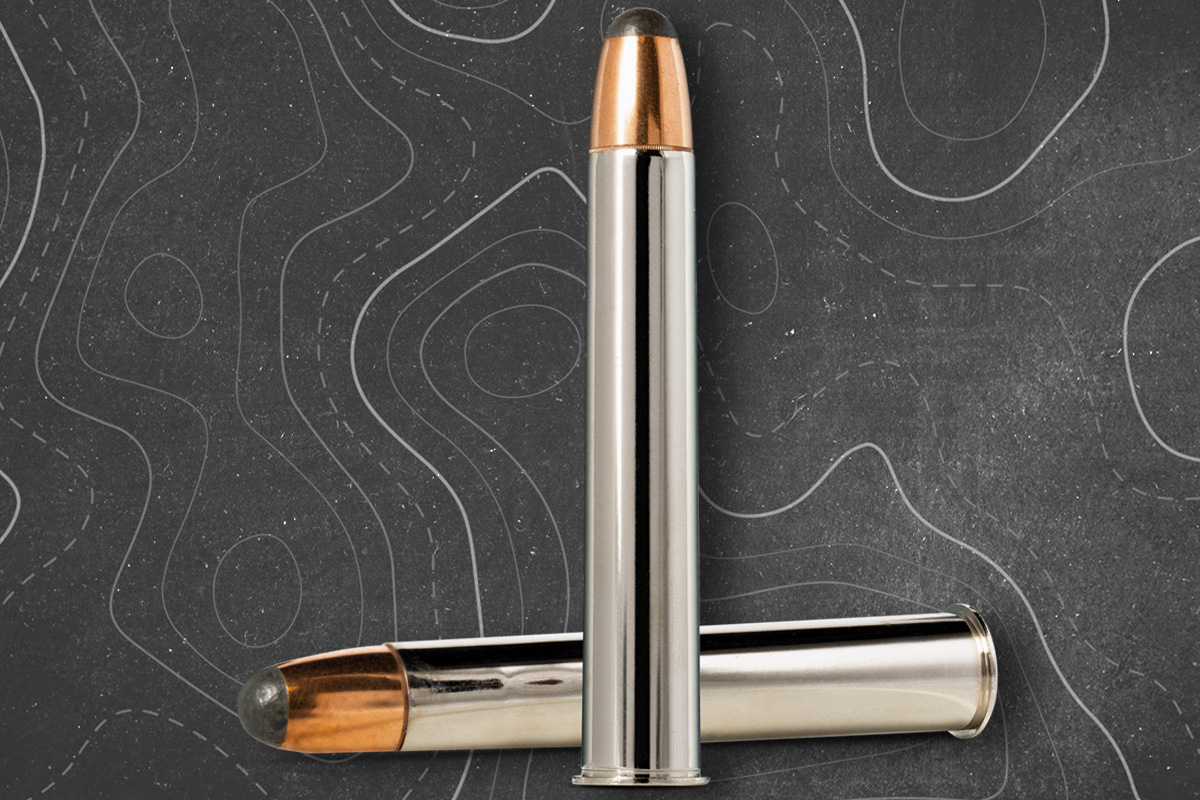 Much later but before the first World War, ammo makers improved ballistics by filling high-caliber cartridges with cordite, an explosive propellant developed in the United Kingdom made by mixing nitrocellulose and nitroglycerine. With two nitros in the recipe, they labeled cartridges that used it as "nitro." Of course, no one uses cordite anymore, but the name stuck.
So the cartridge evolved from the 500 Black Powder Express to the 500 Nitro for Black Powder. And then, in 1890, British gunmaker Westley Richards adapted it to use smokeless powder and called it the 500 Nitro Express. The rest is what we call brand recognition.
While it was lumped into a series of Nitro Express cartridges, firearm historians say professional African game hunters swore by the 500 Nitro Express because of its ability to penetrate the thick hides and bones of large animals like Cape buffalo and elephants when loaded with jacketed bullets optimized for such tasks.
Today, large and dangerous game hunters are still the only ones who shoot the 500 Nitro Express for practical purposes while the average Joe may only encounter it online or in a museum.
GOOD GEAR – Spartan Kick Your Tastebuds With the BRCC Ready To Drink 300 Vanilla Bomb
---
Rifles and Ammunition: Massive Characteristics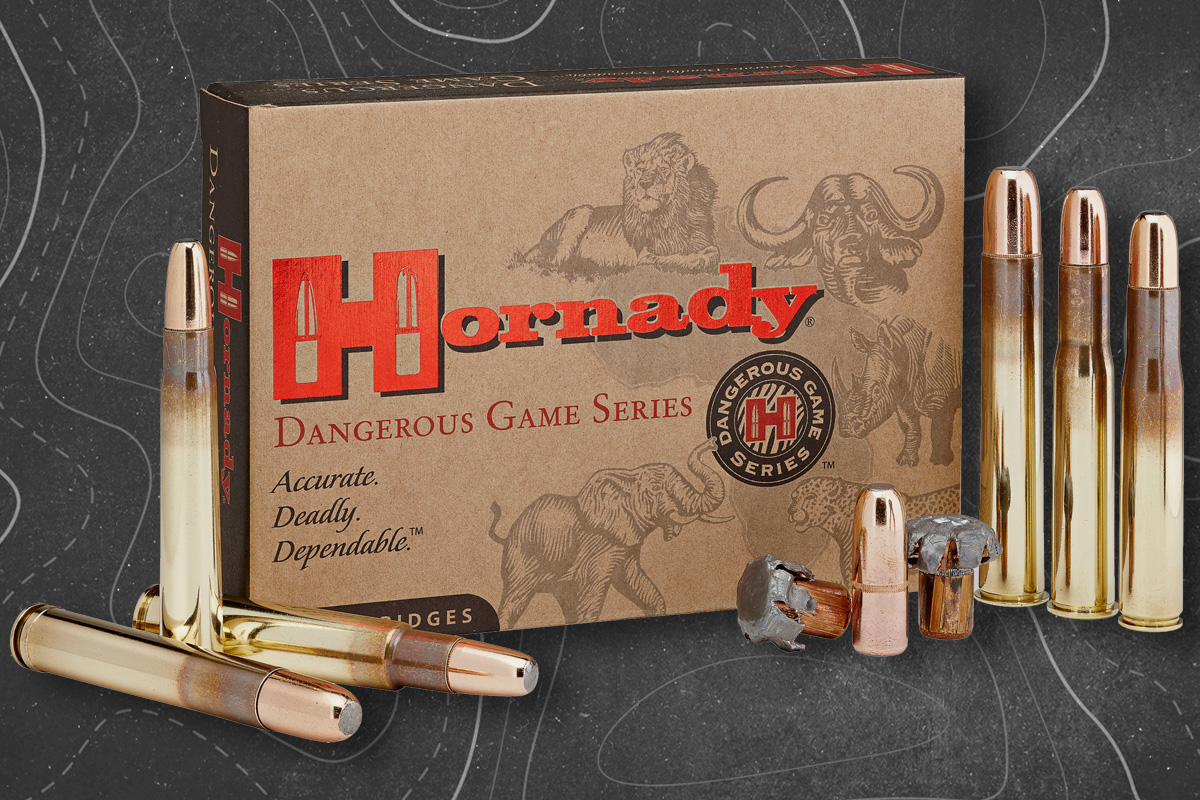 If you're used to small- or medium-bore cartridges and see a picture of the 500 Nitro Express, it's almost unbelievable.
By the numbers, a 500 Nitro Express uses a case that's 3 inches long, which puts the overall length at 3 3/4 inches. Comparatively, that's about the width of a credit card, the length of a toilet paper roll, or most people's palm (thank you, measuring stuff). Yet the 500 Nitro Express is not only impressive in size but in performance as well.
When talking about the 500 Nitro Express, you can hardly avoid the topic of its sheer power. With a massive 570-grain bullet, it delivers a muzzle velocity of 2,150 fps and 5,850-foot pounds of energy. And its performance remains impressive the farther you go out.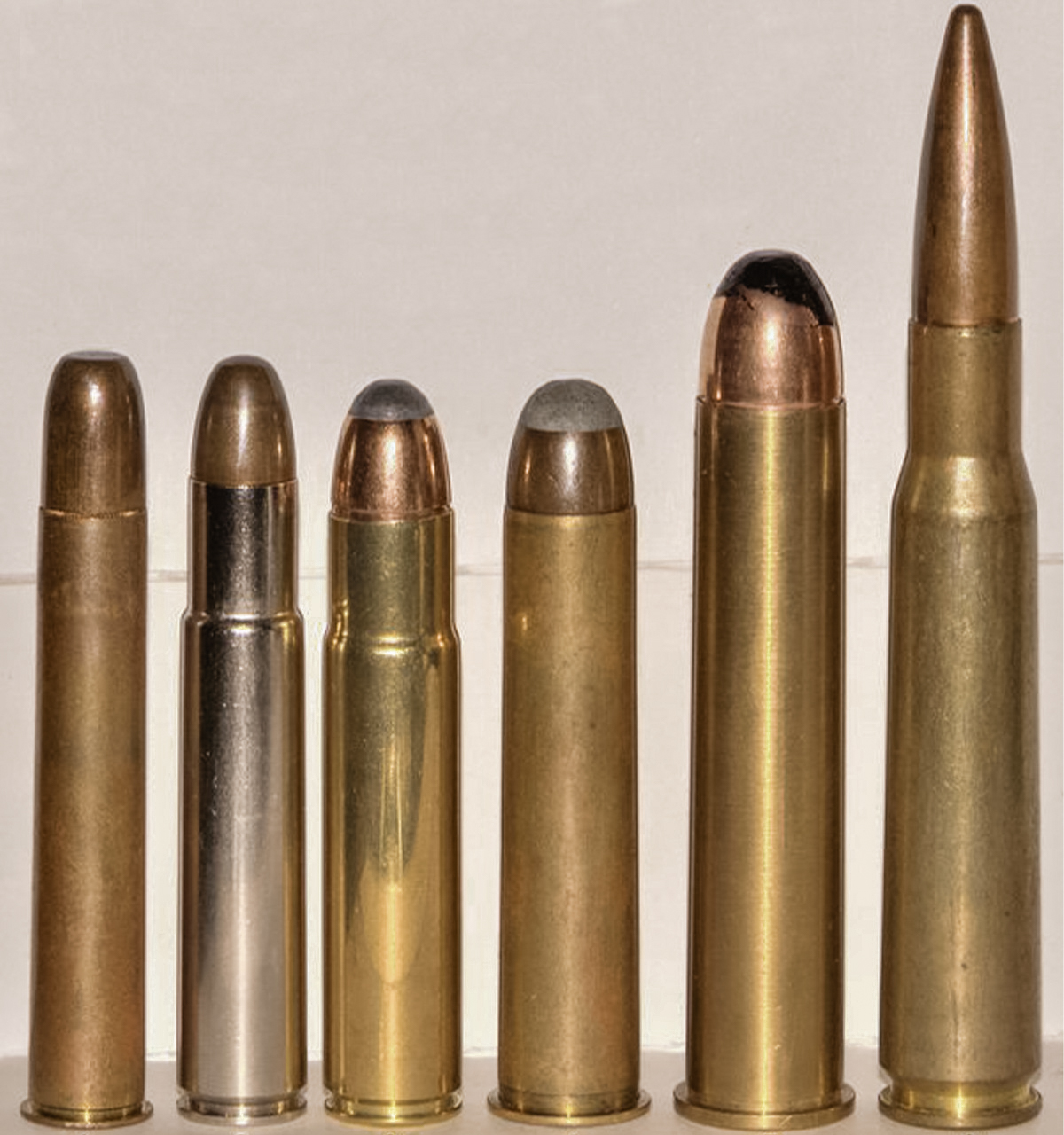 At 50 yards, it hits at a velocity of 2,017 fps and 5,149-foot pounds of energy. Comparatively, that's more than twice that of the 308 Winchester at the same distance. It's more than double the energy of the 45-70 Government cartridge. And out to 200 yards, it hits 1,000-foot pounds harder than the classic 375 Holland & Holland (H&H).
Although it doesn't generate the highest velocities like some cartridges available today, it doesn't need to with such a heavy bullet. When hunters bring it into the field, they typically take aim less than 50 yards from their target — or they just walk right up to it.
All that power comes at a price, though, because with every action, there's a reaction.
RELATED – 8.6 Blackout: A Subsonic Cartridge With Supersonic Capabilities
---
Recoil Energy

To say 500 Nitro Express produces a lot of recoil is an understatement. Scott, the host of the YouTube channel Kentucky Ballistics, had bloody hands after filming his 500 Nitro Express pistol video and said they were sore for the entire next day.
However, while you can watch people like Scott destroy all sorts of things from cans of mustard to ballistics gel to a 340-pound Atlas stone with a 500 Nitro Express firearm, it's hard to quantify just how much recoil they felt when they shot it. All you can see is a little push, a laugh or two, and something exploding — kind of like every gun video.
But to quantify the experience, we calculated the recoil energy. The equation is relatively simple. You just multiply the bullet weight by muzzle velocity and add it to the powder charge multiplied by the muzzle velocity and 1.75, and then divide it by 7,000 multiplied by the rifle weight. Simple, right?
What you get is an insanely high 79.4-foot pounds of recoil energy. To put that into perspective, the recoil energy for a 308 Winchester out of an 8-pound rifle is 17.5-foot pounds and a .223 Remington is 3.6-foot pounds. In short, the 500 Nitro Express delivers some of the highest recoil energy compared to all factory-loaded ammunition.
GOOD GEAR – Stay Warm This Season With the BRCC Company Logo Cuffed Beanie
---
Firearms Chambered in 500 Nitro Express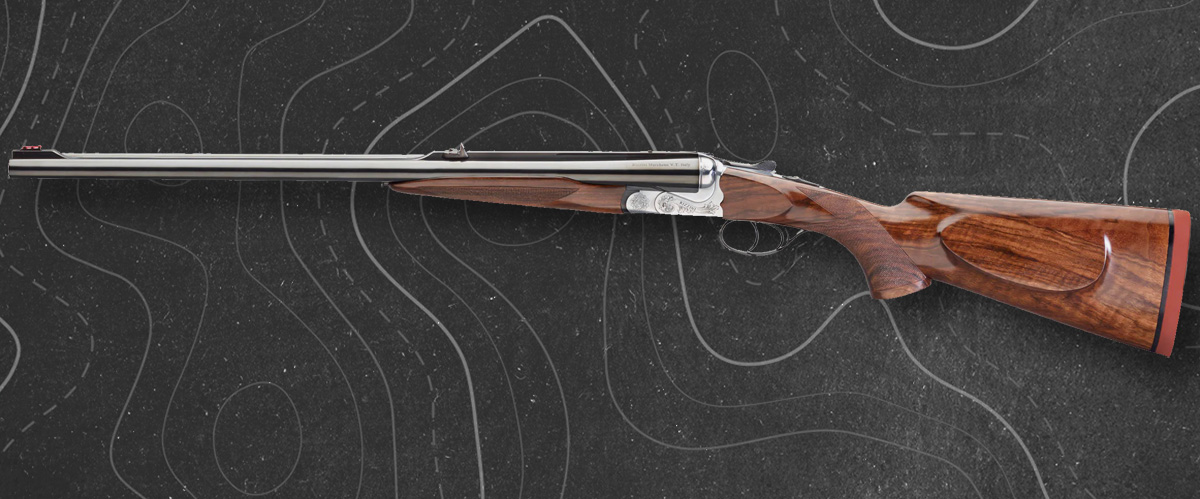 If you're in the market for a 500 Nitro Express firearm, you had better save your nickels and dimes, cash in some bonds, sell your car, and maybe withdraw cash from your 401(k). It's not uncommon to find them listed for more than $100,000. While you can occasionally find one listed for, dare I say, a more reasonable price used — like say in the $10,000 range — it's rare.
The traditional 500 Nitro Express firearm is a double-barrel rifle. The reason is the 500 Nitro Express is a rimmed rifle cartridge, so it functions better out of a break-action gun, which extracts the casing when you open it.
According to a blog post by the Safari Club International, double rifles became synonymous with dangerous game hunting because they were easily sized for large cartridges. Plus, they were dependable for short ranges and allowed for a quick follow-up shot.
Also, the double rifle more than likely has a polished walnut stock, hand-engraved scrolling on the metalwork, and maybe some gold inlays. They're made by companies like Holland & Holland, Merkel, John Rigby, Sabatti, Krieghoff, Blaser, Rizzini, and others.
The reason they're so expensive is that there isn't exactly a high demand for elephant guns. Those who do want it are also willing to spend tens of thousands of dollars to hunt one of Africa's big five, which makes the $20 per round seem like a drop in the bucket.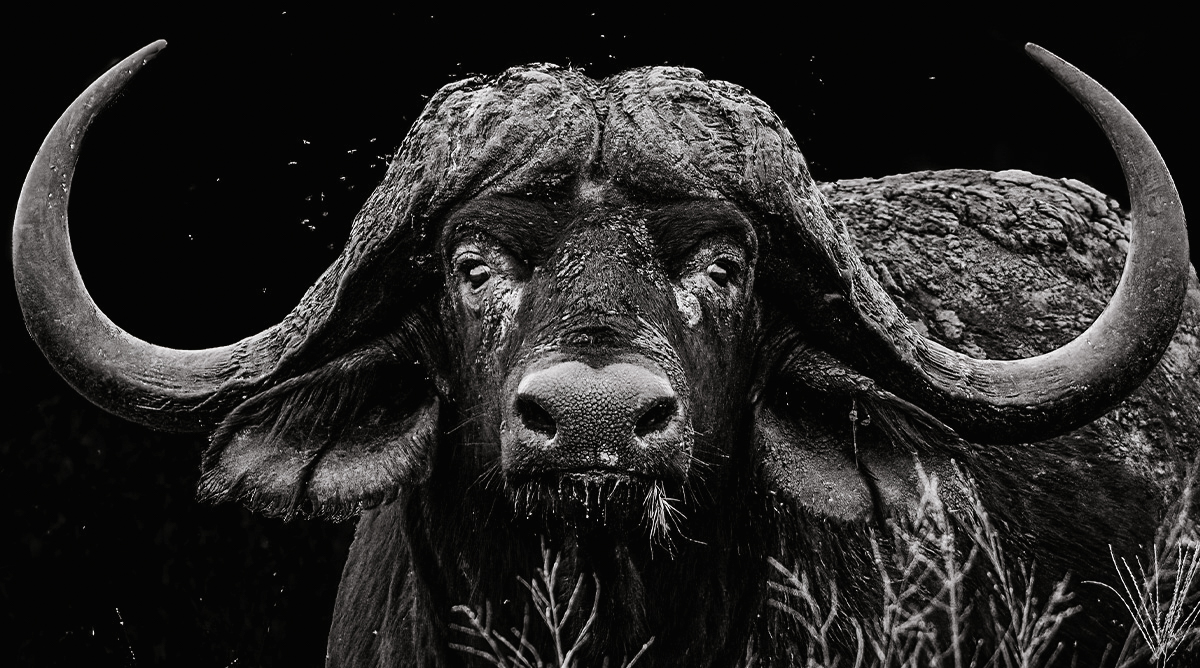 However, supply and aesthetics are only two small factors that go into the price of a double rifle. It takes a great deal of time and craftsmanship to build one. For example, regulating a double rifle so both barrels have the same point of aim takes roughly one week, according to a blog post by Westley Richards.
"This is achieved by a repetitive process of shooting the rifle and then making minute adjustments to individual barrels in a specific jig, ultimately moving the barrels to the correct point of impact," the company explained.
The process involves heating the muzzles, so a gunsmith can adjust the barrels. These adjustments happen in tiny 0.001-inch increments. Afterward, the barrels are cooled down and tested again. The process is repeated until both barrels are on target.
---
The 500 Nitro Express Lives On
More than a hundred years after it was introduced, the 500 Nitro Express continues to be one of the most powerful cartridges in the world. It's also one of the most exclusive cartridges in the world because it's so limited in its purpose. But as long as there are big-game animals to hunt in African countries, ammo makers will continue making 500 Nitro Express ammunition.
---
READ NEXT – New Vortex Strike Eagle 3-18×44 Rifle Scope Is Incredibly Versatile