Great balance of weight, magnification, and price
First focal plane reticle is accurate at any magnification
Available with MIL or MRAD adjustments and reticles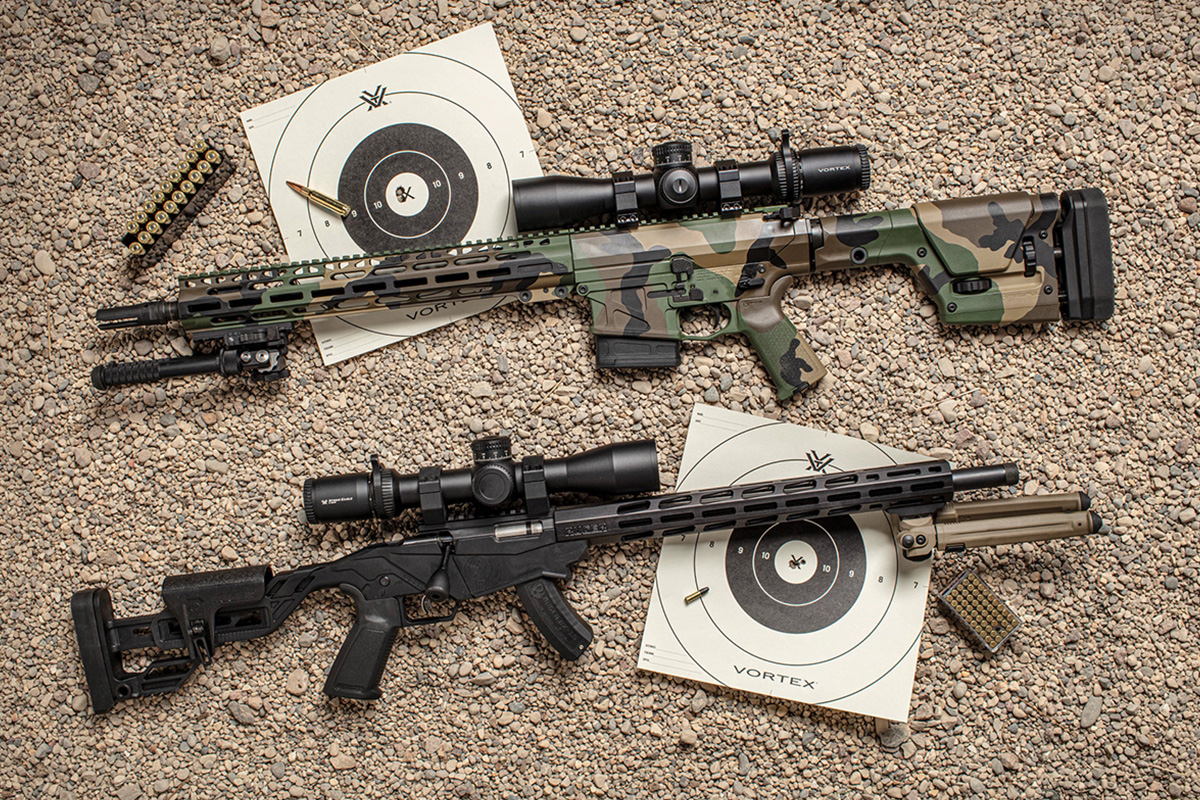 Vortex is expanding the value-focused Strike Eagle family of optics with the new Strike Eagle 3-18×44 FFP (first focal plane), a rifle scope that promises big-time versatility at an accessible price. Vortex built this optic for mid-to long-range dynamic target shooting, but it has loads of potential for use beyond Precision Rifle Series-style competitions. At an MSRP of $850, it's a tempting piece of glass for all kinds of shooters.  
This variable-power rifle scope moves from 3x to 18x with a twist of the magnification ring. Because it uses a first focal plane reticle, the measurements you see remain true at any setting.
An exposed elevation turret and capped windage turret make adjustments in increments of 0.25 MOA (1.047 inches per 100 yards) or 0.1 MRAD (0.36 inches per 100 yards). The reticle's center dot measures 0.14 MOA or 0.04 MRAD. The 44-millimeter objective lens fits bolt-action and AR-style rifles equally well.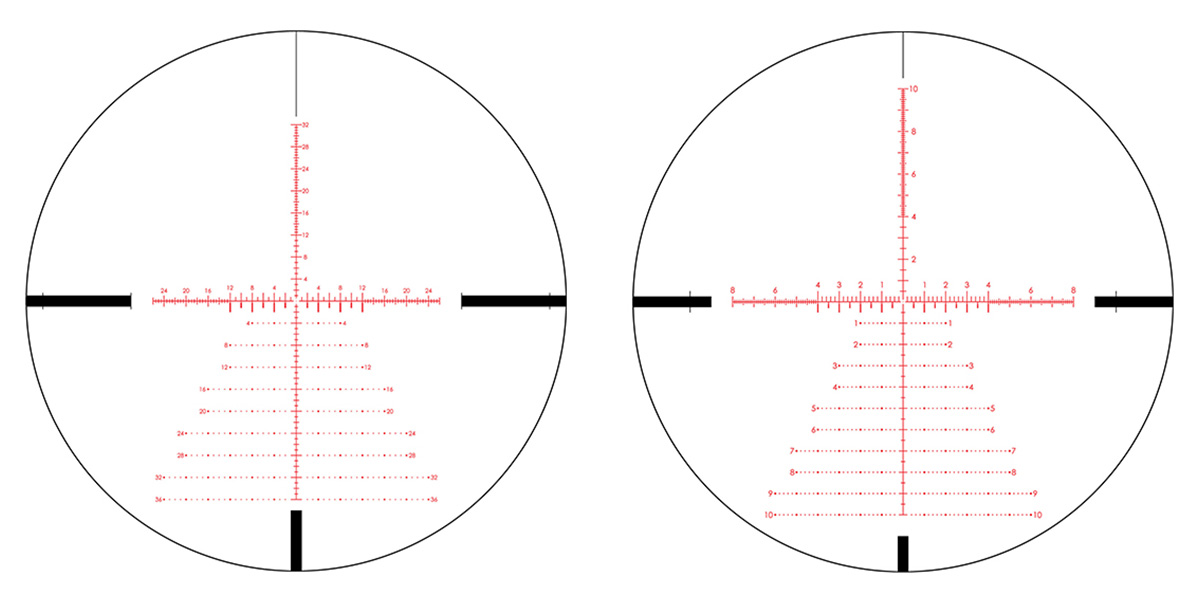 This scope ships with a one-piece lens cover, an objective lens sunshade, a throw lever for the magnification ring, a CR2032 battery, a cleaning cloth, and a zero ring and turret adjustment tool for the RevStop system.
To accommodate the 34mm tube, Vortex also now offers a set of medium-height scope rings with an MSRP of $120. Made of billet 6061 aluminum, they feature an integrated recoil lug and are compatible with Picatinny and Weaver mounts.
Since rifle scopes are often most vulnerable to damage during the mounting process — often at the hands of their owners — Vortex engraves the torque specifications right on these rings to save shooters from themselves. Despite what we might like to believe, our wrists cannot tell the difference between 18 and 19 inch pounds.
READ NEXT – The New Hi-Point JXP10: A Yeetier 10mm Cannon
---
Just North of Entry Level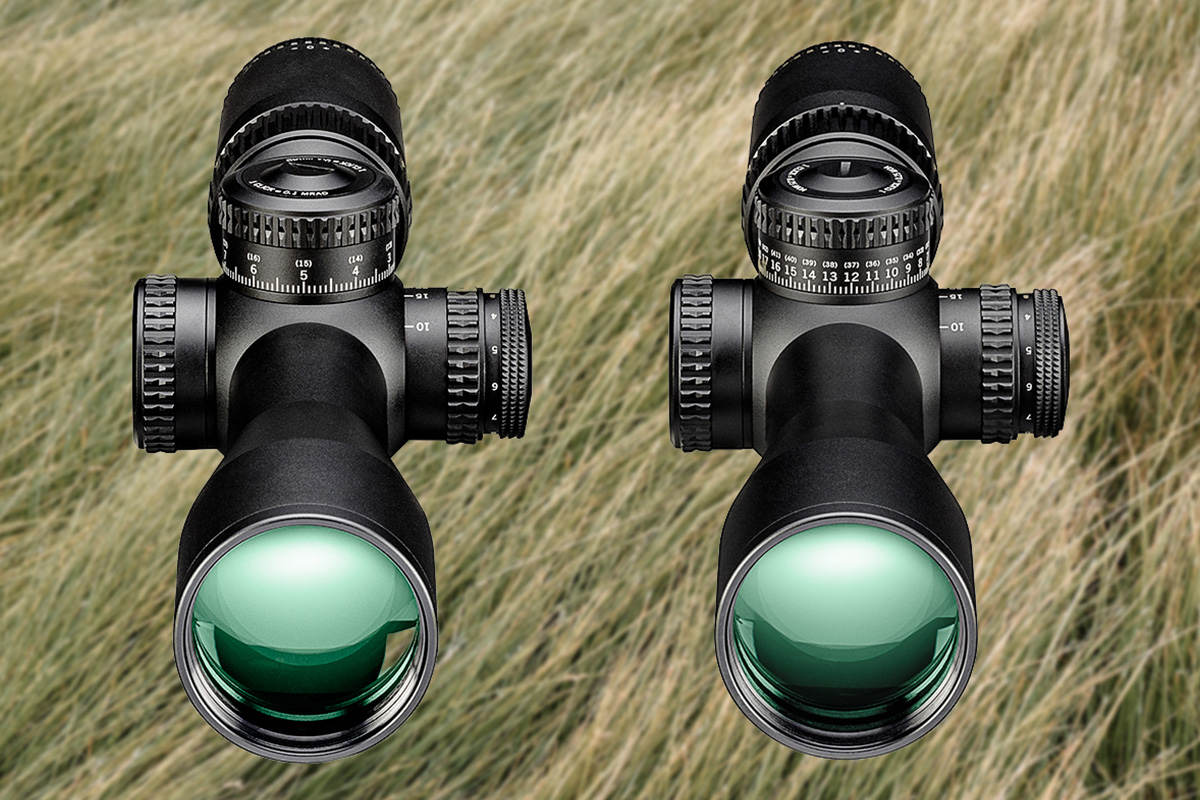 From a product planning perspective, the Strike Eagle 3-18×44 FFP occupies a place in the brand's lineup between the entry-level Diamondback 4-16×44 FFP, which sells for $450, and the Viper PST Gen II 3-15×44 which sells for $1,300.
Vortex keeps costs down on this scope as much as possible without sacrificing nice touches like a locking elevation turret (pull up to make adjustments, push down to lock in place), the RevStop return-to-zero system, and an 11-setting illuminated reticle (hence the included battery). It can also compensate for parallax at distances of 10, 15, 20, 30, 50, 100, 200, 300, 500 yards, and infinity.
One thing you won't usually find on a spec sheet is warranty information. Vortex backs all its optics with the company's VIP Warranty. Simply put, Vortex will repair or replace any non-functioning optic; it doesn't matter who bought it, how it broke it is, or where you got it. The unlimited guarantee makes life simple and takes some of the stress out of stretching your budget for a scope you really want. 
GOOD GEAR – Enjoy the Perfect Blend of Sweet and Salty With the BRCC RTD Espresso Salted Caramel
---
Who is the Vortex Strike Eagle Made For?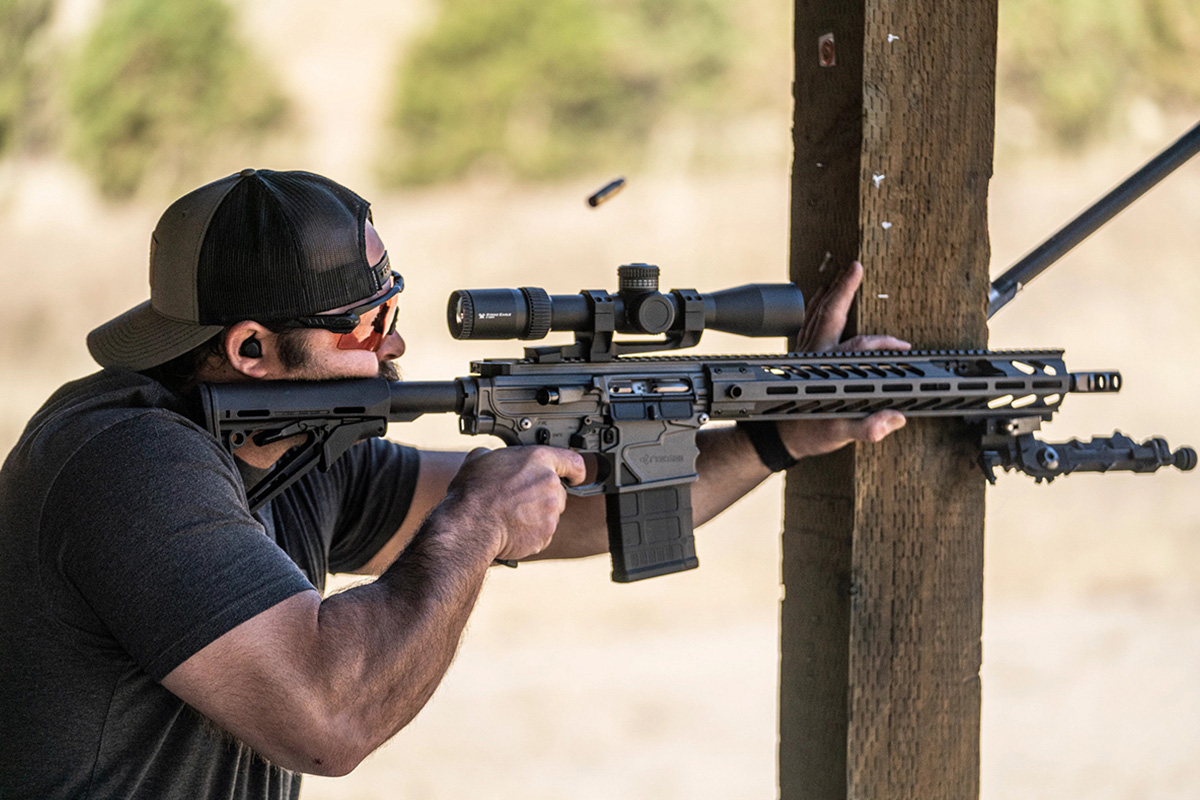 While I have one in hand, a complete range test of the Strike Eagle 3-18×44 FFP is yet to come, but I can tell you from experience that the EBR-7C reticle is crisp and intuitive to use. Vortex's exposed turrets are equally user-friendly and make quick adjustments a snap.
With 154 MOA or 45 MRAD of elevation travel on tap, this scope is more than capable of maintaining accuracy at longer distances. The capped windage turret is less accessible, but most shooters won't touch it after establishing zero anyway. But, if you do want to run this scope with the cap removed, it will still be waterproof.
The magnification ring is fairly stiff, but that's fine by me; I'd rather put a little more force on the throw lever than have the magnification shifting on me while I'm lining up a shot. 
So, who is this rifle scope for? The Strike Eagle 3-18×44 FFP prioritizes power, weight, and ease of use — all attributes that are critical in a competitive shooting environment. People who want to put their long-range chops to the test but don't aren't ready to go all-in on a premium scope will be in good hands with this optic (and maybe a slick new rifle chambered for 6mm ARC).
The Strike Eagle also shows a lot of promise as a hunting scope. Having this much variation in magnification means you can get more use out of one scope and save quite a bit of money in the long run. If you want to hunt deer in dense woods and then stretch your rifle's reach at the range, this is a fantastic option. 
GOOD GEAR – Spartan Kick Your Tastebuds With the BRCC RTD Vanilla Bomb
---
Vortex Strike Eagle 3-18×44 FFP Specs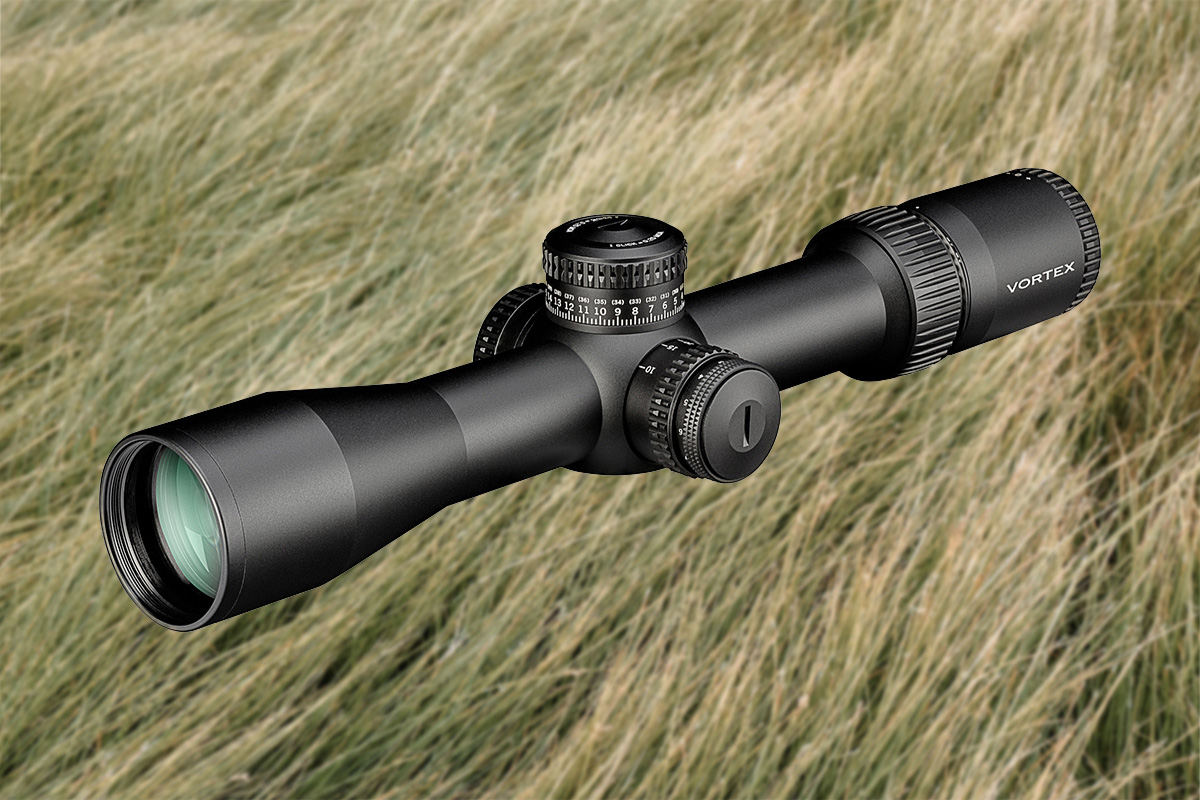 Magnification: 3-18x
Objective lens diameter: 44 millimeters
Reticle: EBR-7C MOA or EBR-7C MRAD
Maximum elevation travel: 154 MOA or 45 MRAD
Maximum windage travel: 62 MOA or 18 MRAD
Tube diameter: 34 millimeters
Length: 13.3 inches
Weight: 27.3 ounces
Battery type: CR2032
Eye relief: 3.8 inches
Field of view: 39.3-6.7 feet at 100 yards
Price: $850
---
READ NEXT – Tombstone 9mm Lever Gun Is Fully Tactical With a 20-Round Mag