If you've spent any time with old-guard archery hunters at the local greasy spoon or in the garage after a day in the field, you've heard the words "there was a time when" on more than one occasion. Those words are faithfully followed by stories of big-game-filled seasons when every animal was more of a wall-hanger than the last. And there may have been some head shaking too.
Since the first world records of archery-killed animals were announced by the National Field Archery Association in 1958, an endeavor adopted by the newly founded Pope & Young Club in 1961, the bowhunting community has been obsessed with taking down the finest examples of big-game species across North America.
There are currently 36 North American archery records for typical and nontypical animals ranging from Roosevelt elk and Yukon moose to cougars and bighorn sheep. Of those 36, seven records are more than 30 years old, with the oldest still standing after 56 years. Considering the recent developments in Alaska regarding moose and caribou hunting, it's not a stretch to think that three of those seven records could stand indefinitely.
Regardless, it looks like the old-timers have a few stories that prove they weren't exaggerating. Much.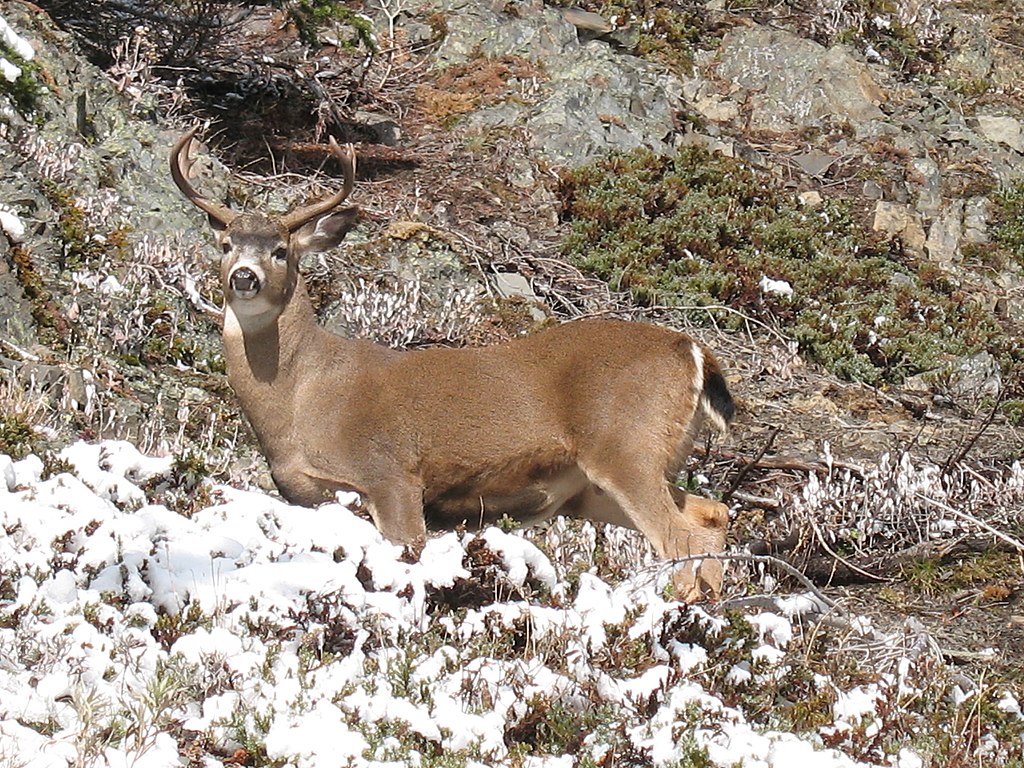 The North American Archery Records
Columbian Blacktail Deer (nontypical) (1988)
One of two subspecies of mule deer native to the Pacific Northwest, the Columbian blacktail can be found from Monterey County, California, to Bella Coola, British Columbia. James Decker arrowed this 194 4/8-inch bruiser in Jackson County, Oregon.
Canada Moose (1988)
Found from the Quebec-Labrador Peninsula through Nova Scotia and New Brunswick to British Columbia and north to the Arctic Ocean in Alaska, the Canada moose is second only to the Alaska or Yukon moose in size. Charles Roy shot this bull in Cap-Chat, Quebec. Its official score is 222 1/8 — 4 inches larger than the next-largest moose.
Sitka Blacktail Deer (1987)
Calling northern British Columbia and Southeast Alaska home, the Sitka blacktail is a subspecies of the mule deer, not to be confused with the sika deer of East Asian origin. Charles Hakari notched this 116 3/8-inch specimen on Prince of Wales Island, Alaska.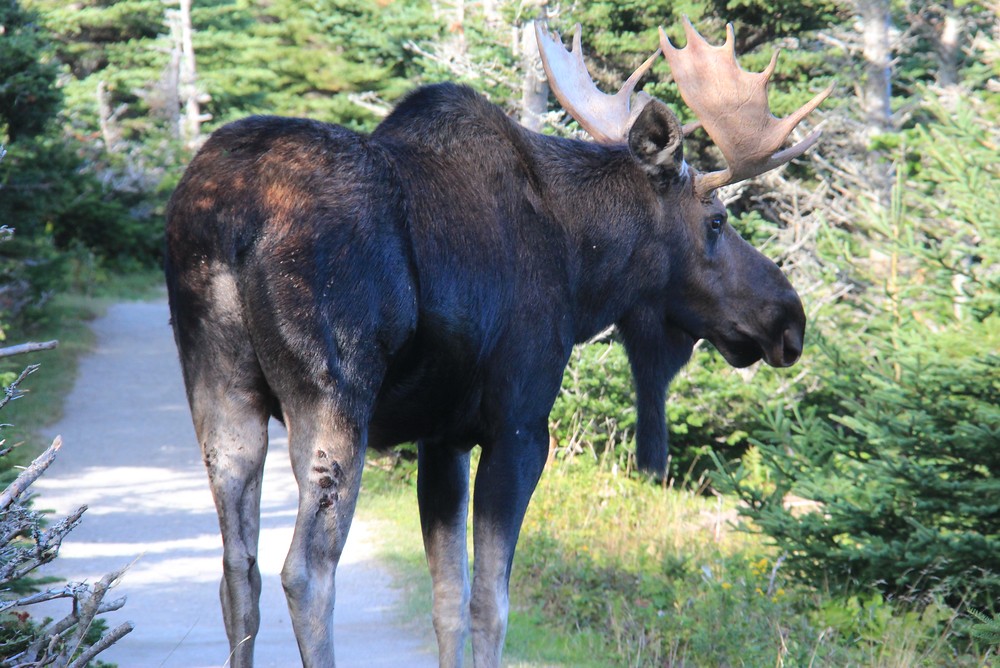 Barren-Ground Caribou (1984)
The barren-ground caribou has a range that covers most of northern Canada, and from Alaska to Greenland. Herds have names that correspond to their calving grounds — for example, the Ahiak herd and the Baffin Island herds. Dennis Burdick's 448 6/8-inch caribou shot in Lake Clark, Alaska, was likely with the Mulchatna herd.
Quebec/Labrador Caribou (1984)
Known for occupying the largest area of land of all caribou species (an estimated 600,000 acres), with animals trekking up to 3,000 miles during migration, the Quebec/Labrador caribou is now off-limits for hunting. A moratorium was put in place in 2017 to protect a population that is at 1% of its healthy numbers. It looks like Carol Ann Mauch's 434-inch caribou record from Tunulik River, Quebec, is going to stand for a while longer.
Columbian Blacktail Deer (typical) (1969)
In Marion County, Oregon, about four and a half hours north of where the record nontypical Columbian blacktail was shot, B.G. Shurtleff still holds a record that's probably older than 70% of hunters in the field today. His 172 2/8-inch blacktail fell in 1969, but his record isn't likely to fall anytime soon.
Whitetail Deer (typical) (1965)
Peoria County, Illinois, produced a whitetail the likes of which hasn't been seen in North America since 1965. Mel Johnson shot this 204 4/8-inch giant in an Illinois bean field. From the ground. With a 72-pound recurve. Even if this record falls, it's truly unlikely the new one will hold a candle to Johnson's achievement.
Read Next: Alaska Might Close Caribou and Moose Hunt to Nonresident Hunters