It's National Coffee Day, and with a "Buy One Get One 50% Sale" going on at BRCC, there's never been a better time to stock up on the gear you need to make a perfect cup of backcountry coffee. There are 1,001 ways to make coffee on the mountain, but after all our hunts in the high country, this is the kit most of us have arrived at for that perfect sunrise pick-me-up.
---
BRCC Nalgene, Gunrise – $19.99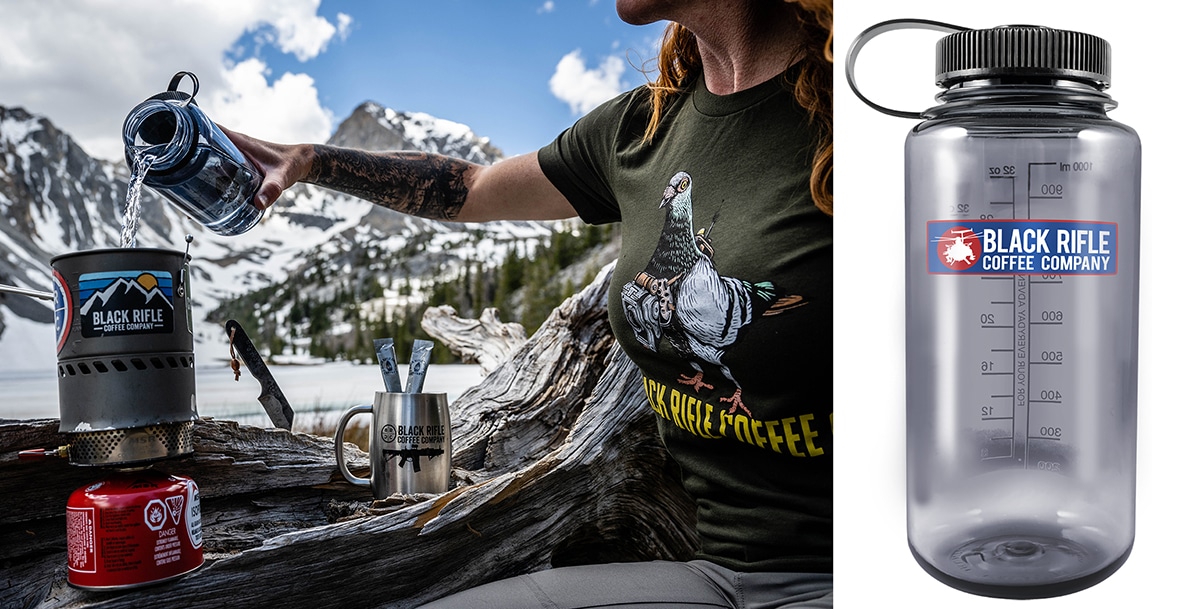 To make coffee, you need water; it's kind of a constant unless you're choking down straight instant coffee powder for some horrible reason. Nalgene bottles have long been a trusted piece of kit for everyone and anyone who does cool shit outdoors, but this 32-ouncer is extra badass because it features the BRCC Gunrise logo. And since you know you'll eventually cover it with stickers anyway, might as well start with some awesome BRCC stickers!
---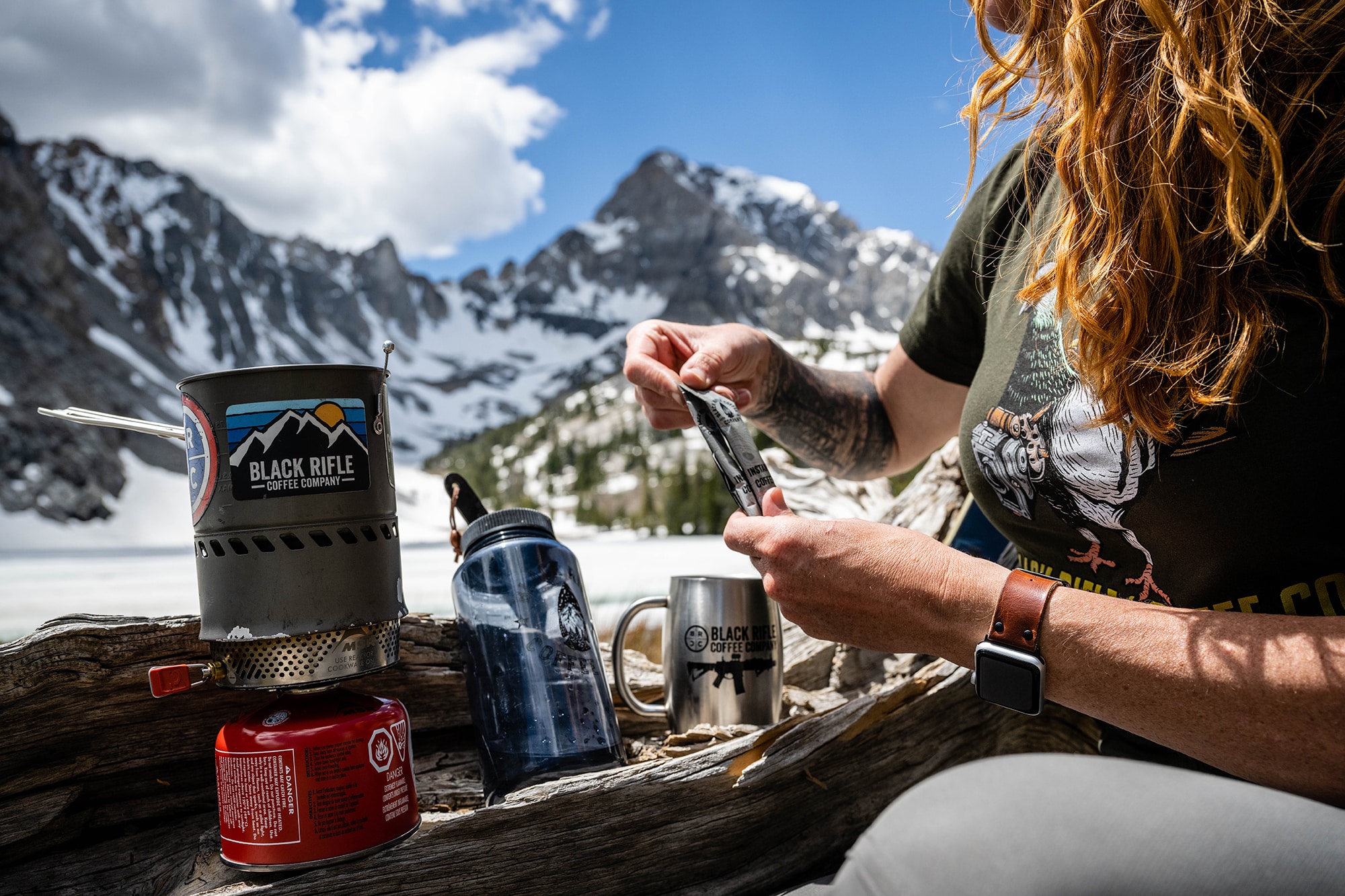 Once you have your H20, you need to apply heat. The PocketRocket 2 Mini offers a lot of power in a small, ultra-compact, and lightweight package that you can fire up practically anywhere. It's a favorite of ultralight backpackers and backcountry hunters alike.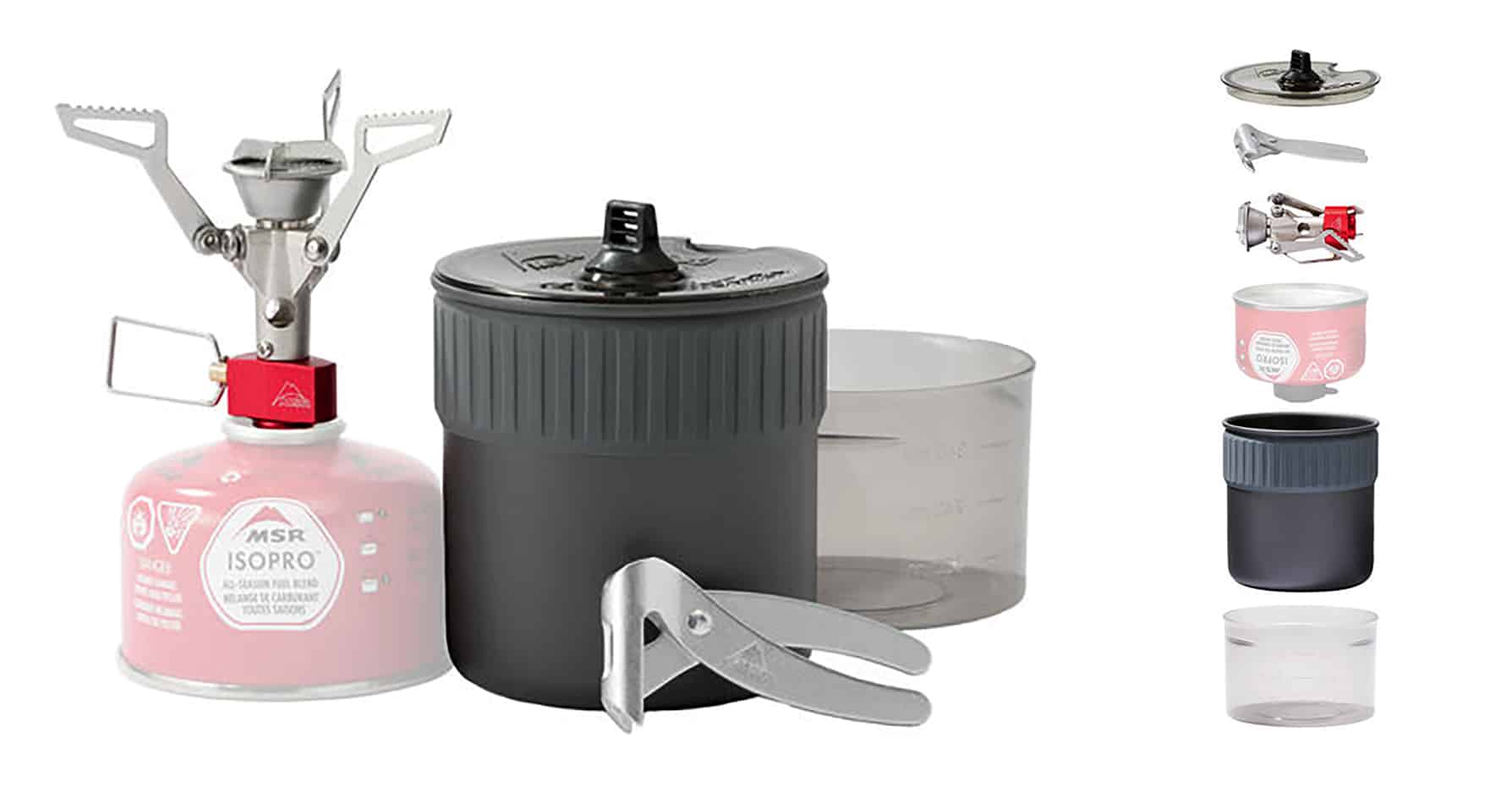 It's sized just right for heating enough water for a cup of coffee (or a dehydrated meal), and the pot that comes with it doubles as an eating and drinking vessel — it also nests the stove and a 4-ounce MSR fuel canister. This is the most convenient and easiest way to heat water for your backcountry coffee, bar none.
---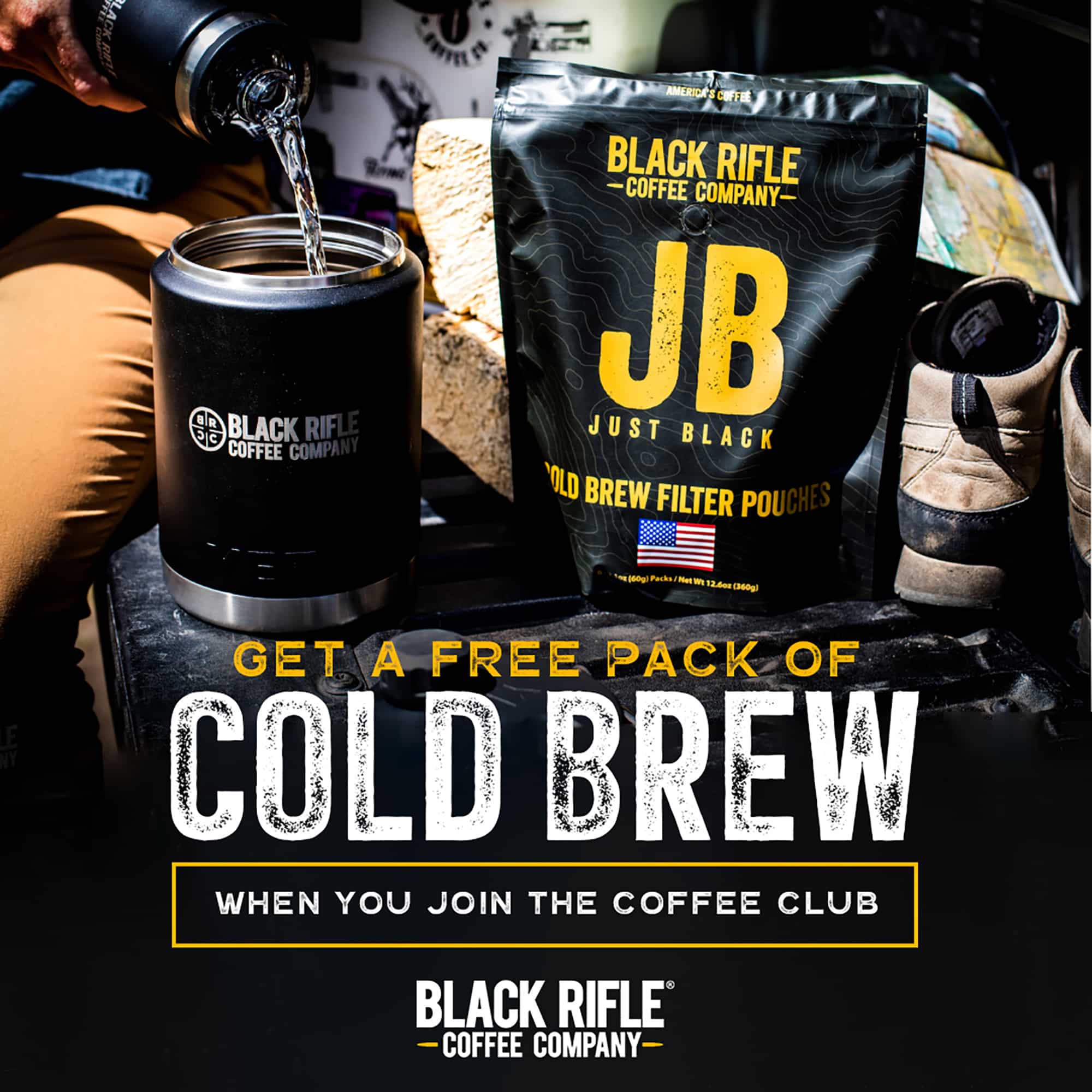 Now comes the coffee itself, and there's just nothing better out there than the wide variety of Black Rifle Coffee offerings. If you join the BRCC Coffee Club now, you get the best of the best delivered directly to your door on the schedule you choose, whether you prefer whole beans, pre-ground, pods, instant, or cold brew coffee — the Coffee Club has it all.
You absolutely can't go wrong, and right now, if you sign up for the Coffee Club, you get a free pack of BRCC Cold Brew coffee pouches!
---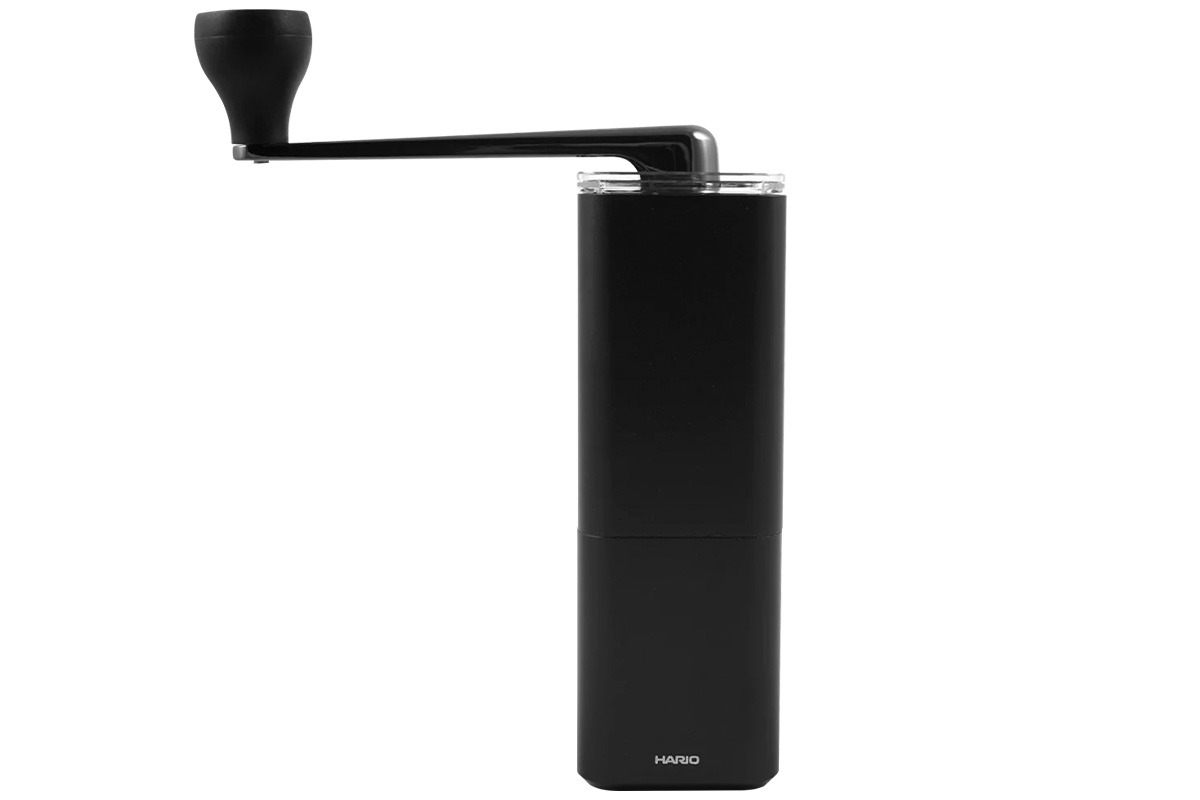 Now that you've cracked the top on a nice bag of whole beans, you have to grind it correctly for your brewing method of choice. This compact ceramic-burr hand grinder travels anywhere with ease and has upgraded features from the original model that gives it better traction. Plus, the ceramic burrs transfer less heat, and they shave the coffee beans rather than crushing them the way blade grinders do. This model also provides a consistent grind that can be easily adjusted — and it only needs a little elbow grease to operate anywhere you can take it.
---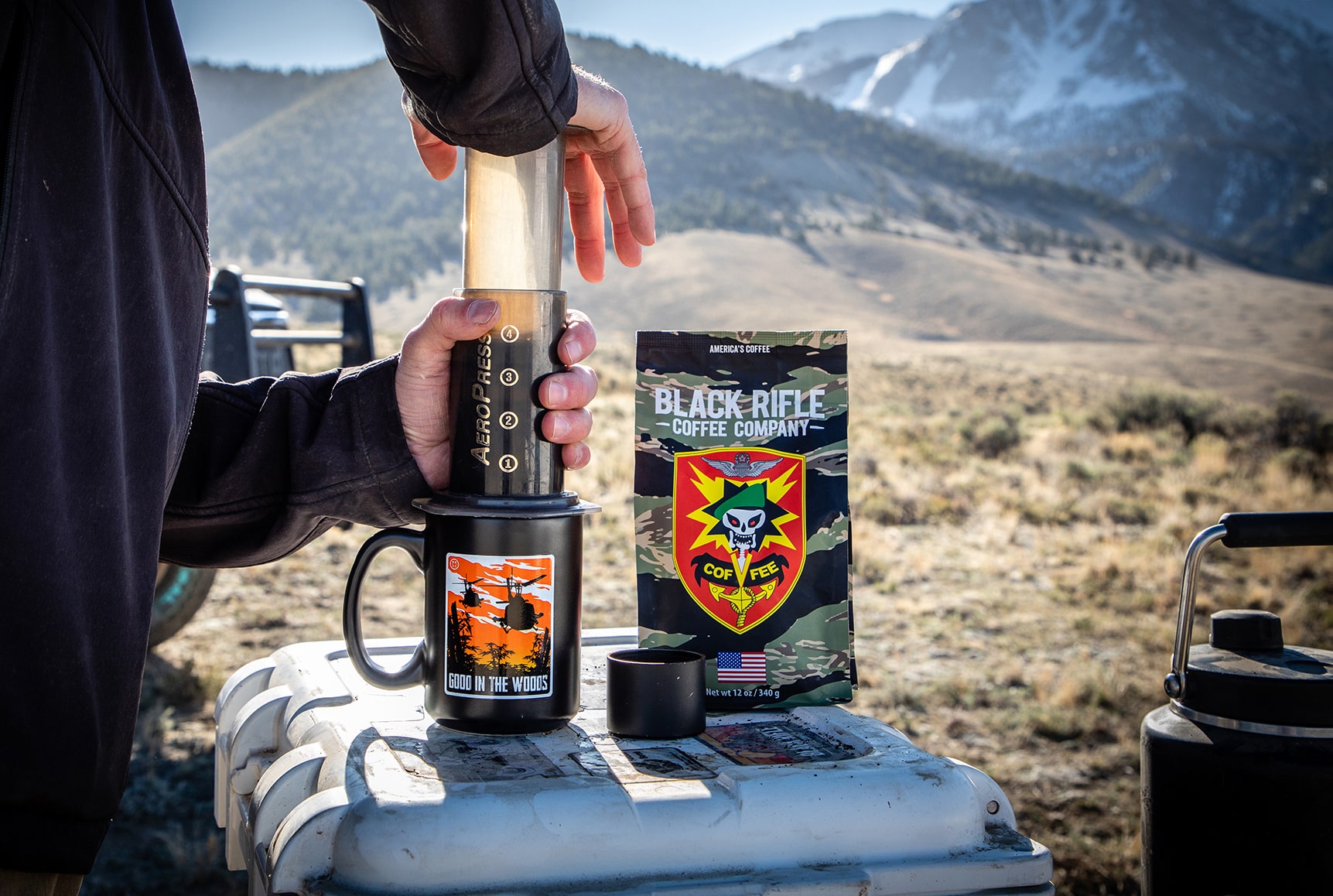 When it comes to brewing java in the backcountry, it's tough to find a better brewing system for backcountry coffee than the AeroPress. Evan Hafer, the owner and founder of Black Rifle Coffee Company, described it best:
"This is the AeroPress Coffee Maker that we know and love. It's a complete coffee-making system, including 350 AeroPress paper filters. I carried this system for over seven years and through tons of deployments. This is the best deployment or camping coffee maker I have found."
---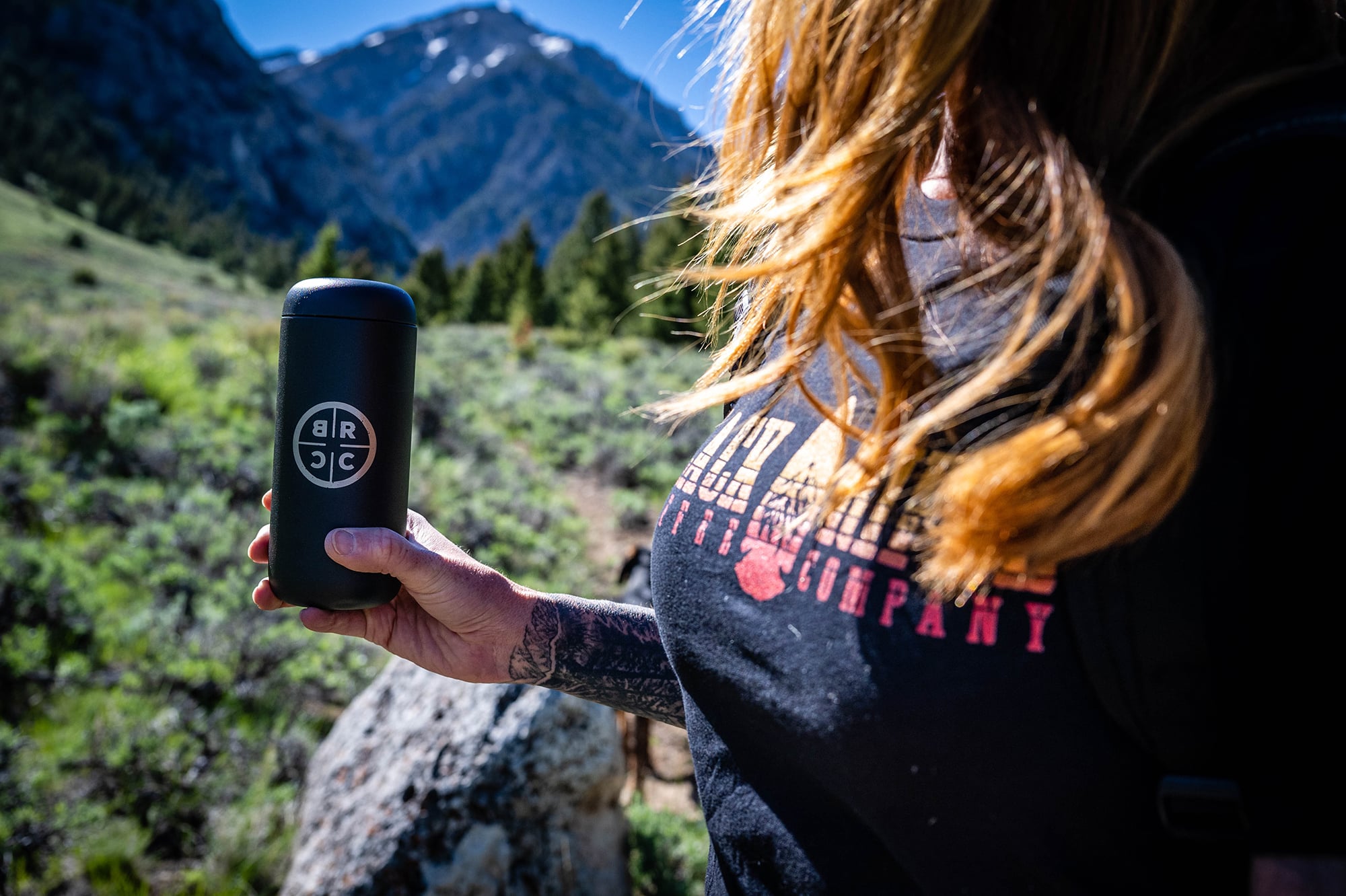 Now that you have the best coffee in the world brewed up, you need to get it in your face-hole. The BRCC Fellow Carter Everwhere Mug allows you to enjoy your coffee's full aroma and gauge its temperature before you drink it and without spilling. This genuinely awesome thermos is great in the backcountry or for everyday coffee intake.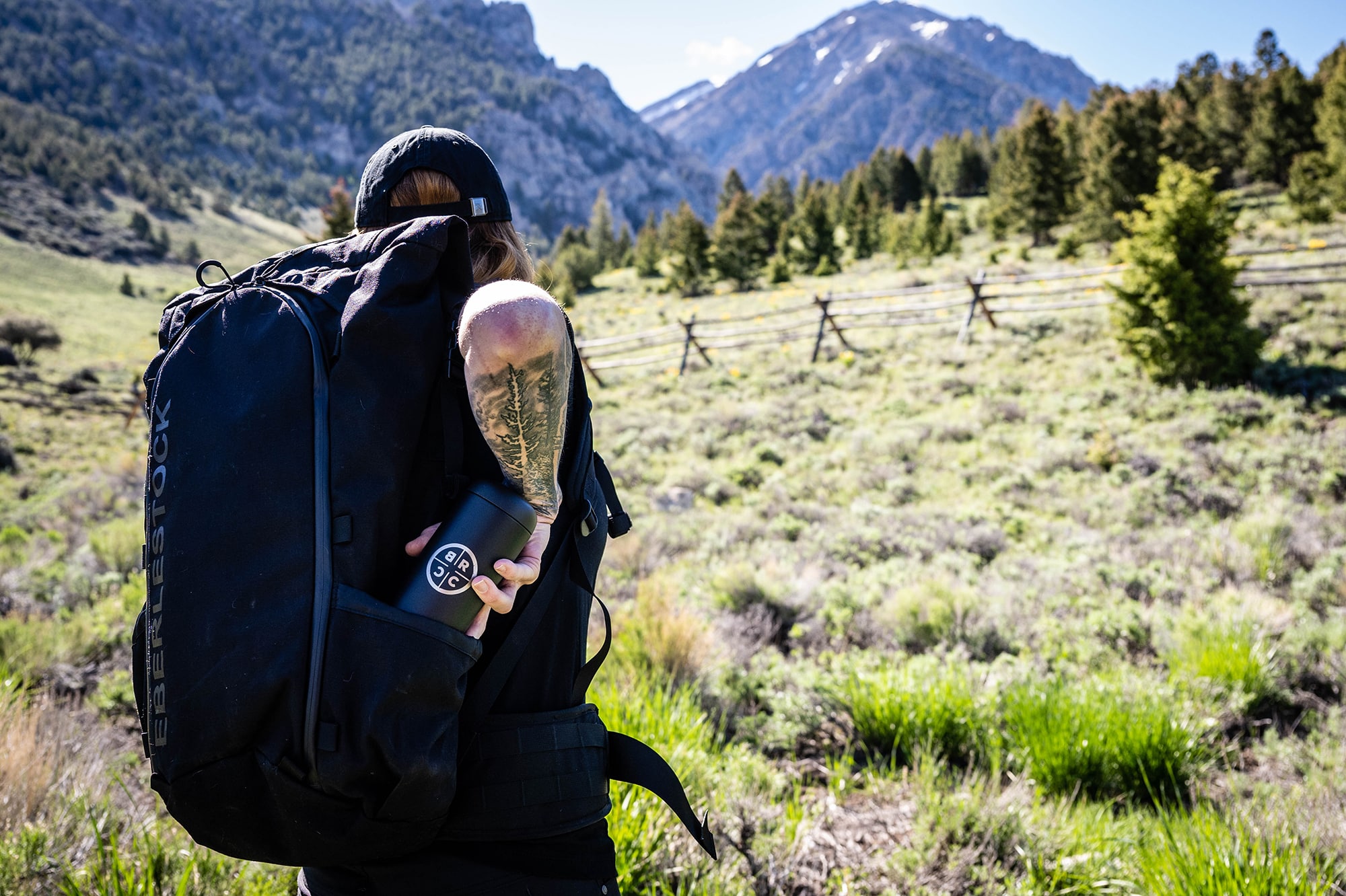 It will keep 16 ounces of hot coffee warm for 12 hours and cold drinks cold for 24 hours. This mug works perfectly with the AeroPress and will stand up to a serious beating — and at just 6 inches tall and 3.5 inches wide, it won't take up too much room in your pack and can fit in most water-bottle-sized external pouches or pockets.
---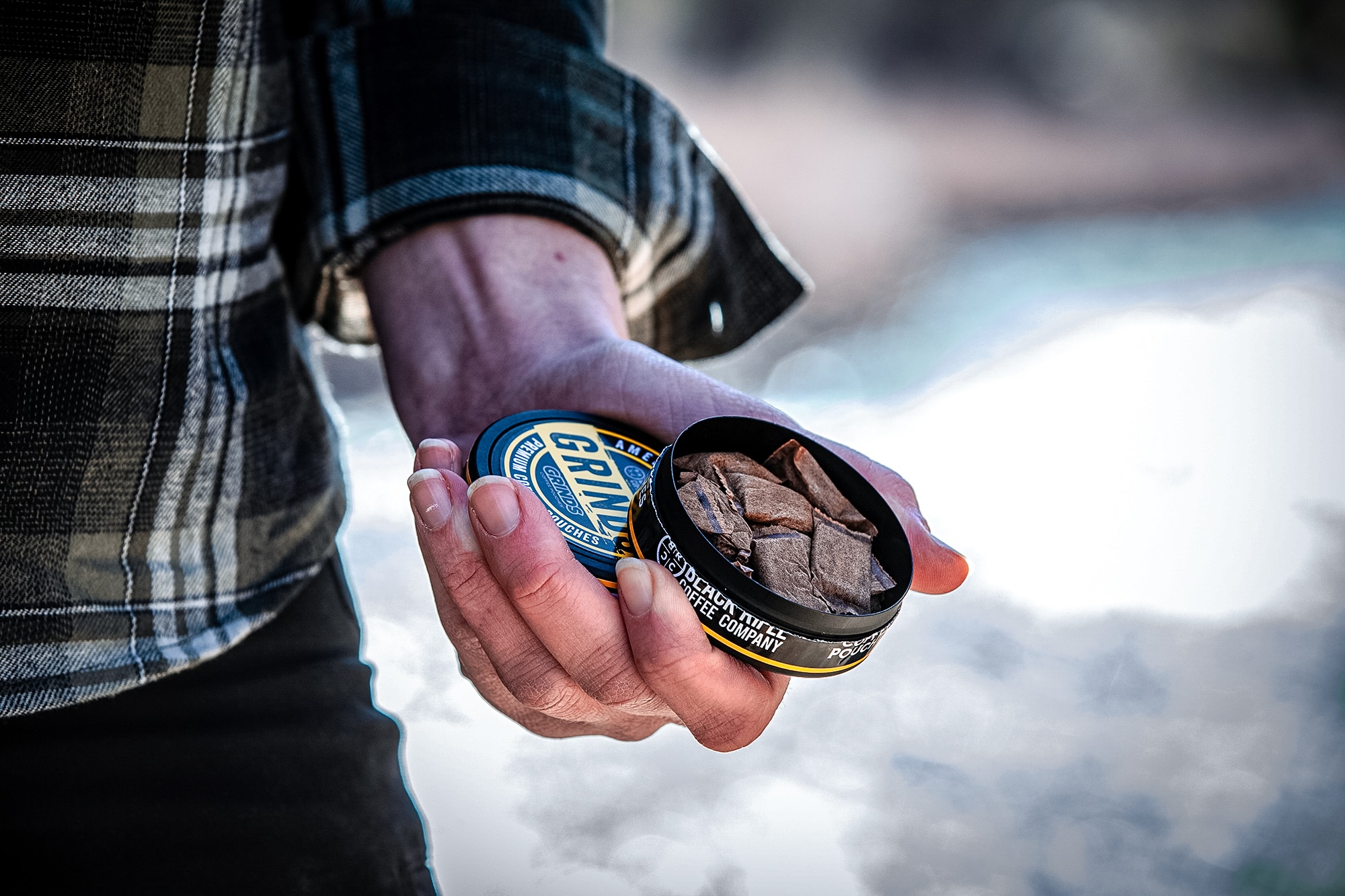 If brewing coffee isn't your thing, or if you're packing super light, here's an entirely different way to get that coffee flavor and caffeine boost instantly and on demand. Meet your new everyday-carry coffee: BRCC X GRINDS Coffee Pouches. They're small pouches of premium coffee originally designed as a healthy alternative to smokeless tobacco, and they work the same way as snüs pouches. But BRCC turned the Traditional GRINDS pouch up a notch.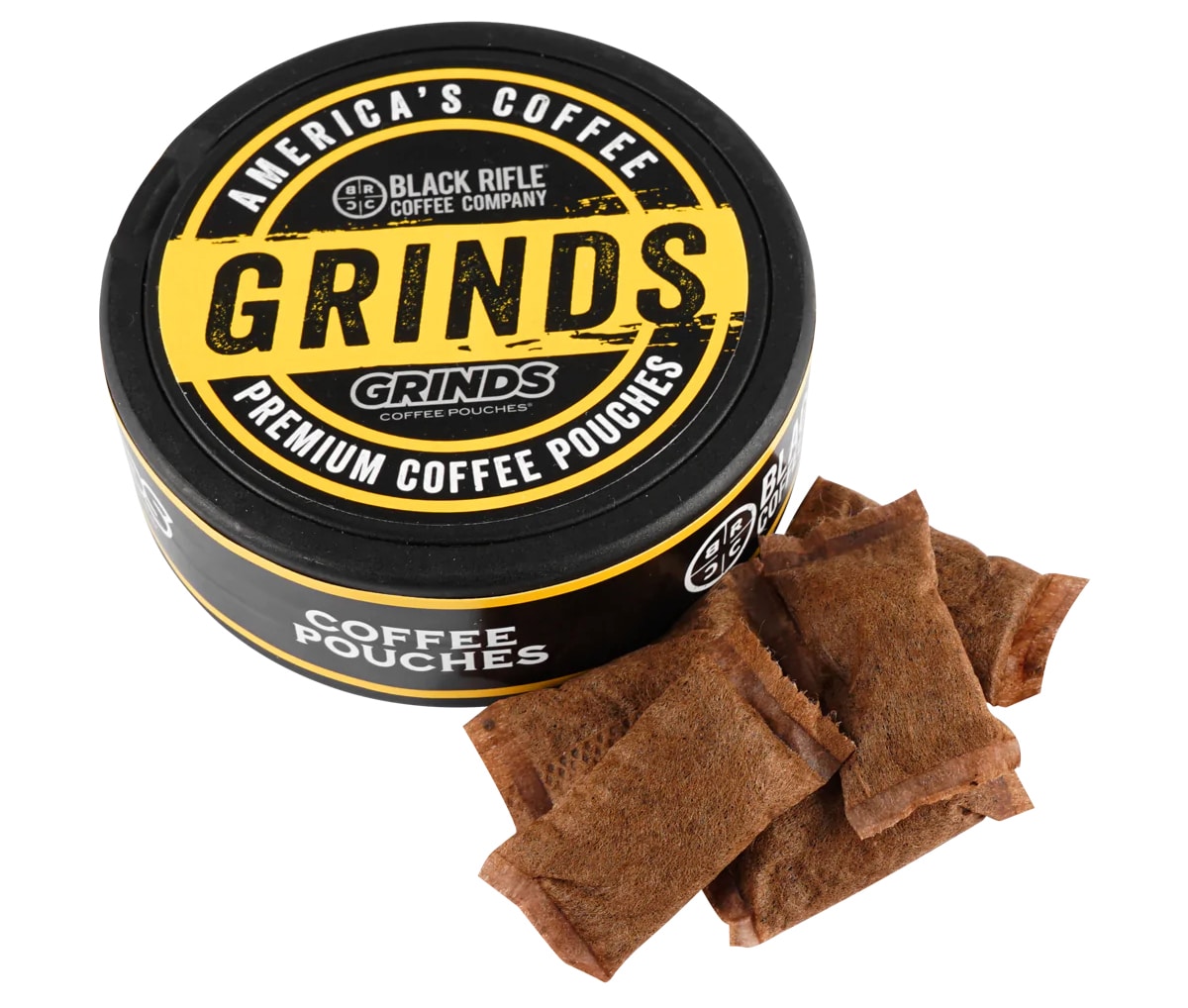 The Black Rifle Coffee Edition pouches have DOUBLE the caffeine (55mg per pouch) than other flavors, paired with a strong coffee taste with notes of chicory and a light cream finish. They're the perfect way to get a burst of energy before hiking into the darkness to get to that prime glassing spot before sun up. Each can contains about as much caffeine as nine cups of coffee and comes with about 18 pouches.
---
BRCC Wild Side T-Shirt – $29.99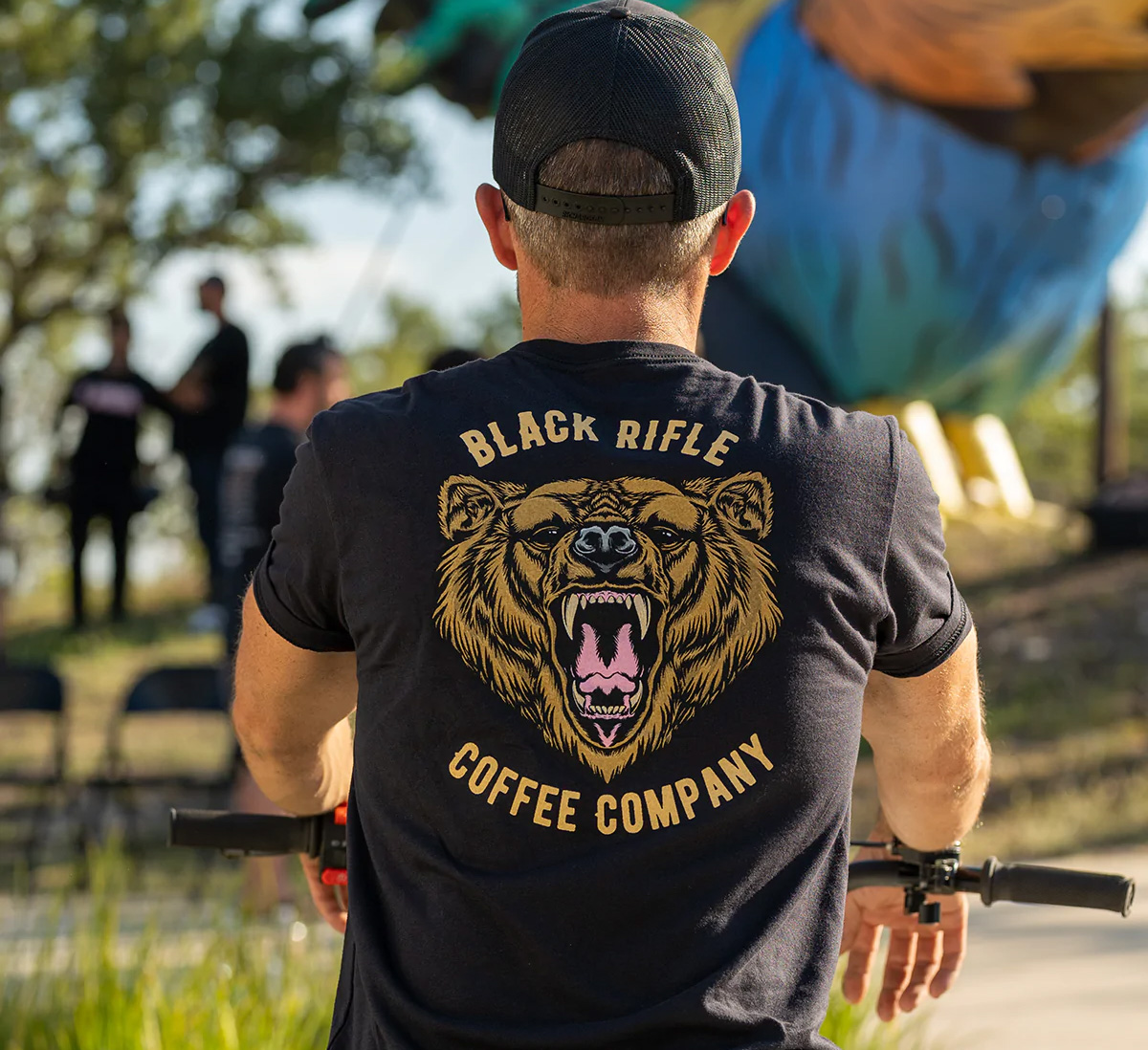 This is the coolest shirt ever made for coffeeheads, period.
Everybody should have a bit of a wild side, and you gotta let that shit show every now and again. This new Wild Side tee shirt features a crisp BRCC logo on the front and a big ass bear on the back — perfect for any of you grizzly MFs out there.
---
READ NEXT – 9 Solid Ways to Recycle Used Coffee Grounds