Not all archery pro shops are created equal. The best have competent bow technicians, a wide inventory spanning all budgets, and a welcoming, friendly, instructional atmosphere. Unfortunately, a shop that has all of these attributes is often the exception rather than the rule.
The first pro shop I ever went to had none of this, which made buying my first bow an unpleasant experience. The staff had a chip on its collective shoulder, and they acted like my questions were annoying them. I left the shop with a bow, but I didn't feel good about it, and I certainly didn't return, nor did I spend another dime there.
I am willing to travel great distances to visit great archery pro shops, and many of the best bowhunters I know feel the same way. At shops like the ones listed below, customer service reigns supreme. These establishments and others like them are largely responsible for keeping the sport of archery and bowhunting alive, and we should all do our best to support them.
Here is a list of some of my favorite archery pro shops in the country by region; every one of them is worth the drive:
Northeast: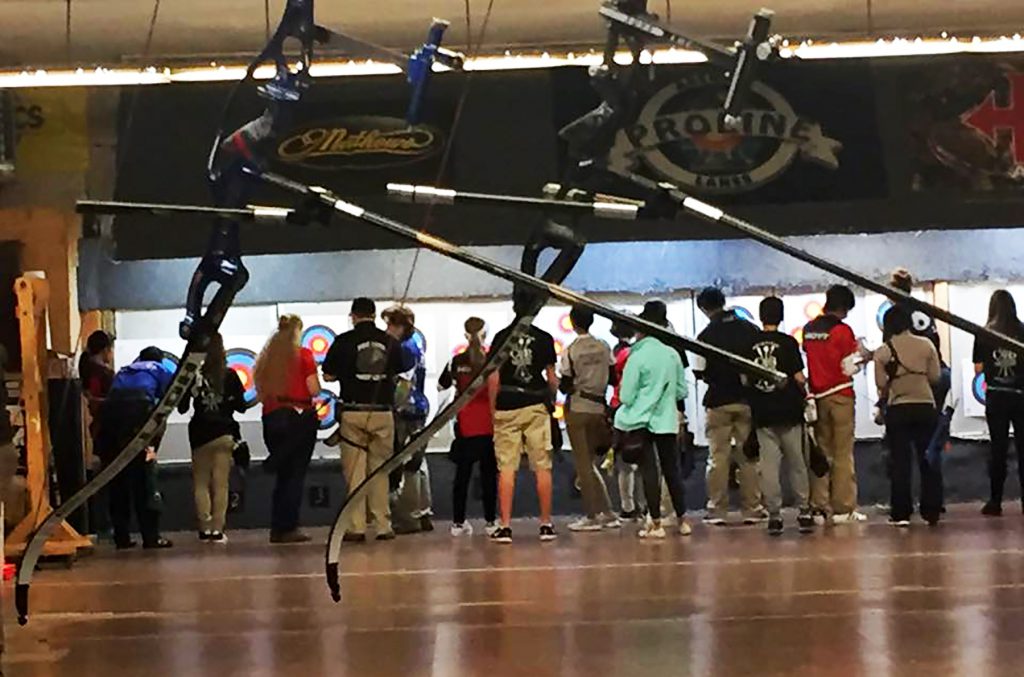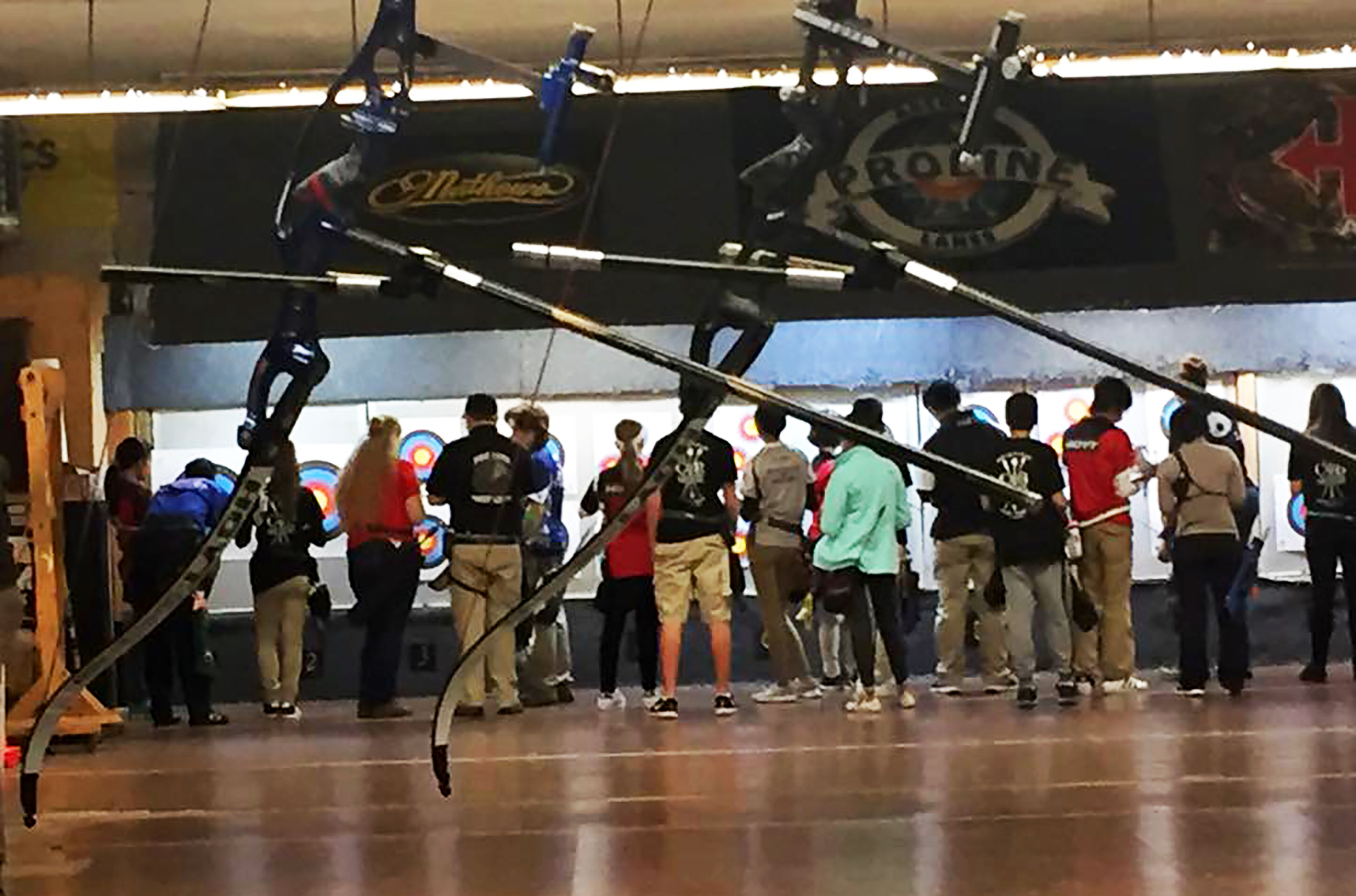 New York City isn't the first place that comes to mind when searching for a quality archery pro shop, but Pro Line Archery Lanes is a great spot with a diverse and knowledgeable staff, plus a 20-yard indoor range right in Ozone Park between Brooklyn and Queens.
The shop has national-level target archers on staff, a bowhunters' league, and a wide selection of bows at reasonable prices — and that means reasonable in general, not just in NYC.
Mid-Atlantic: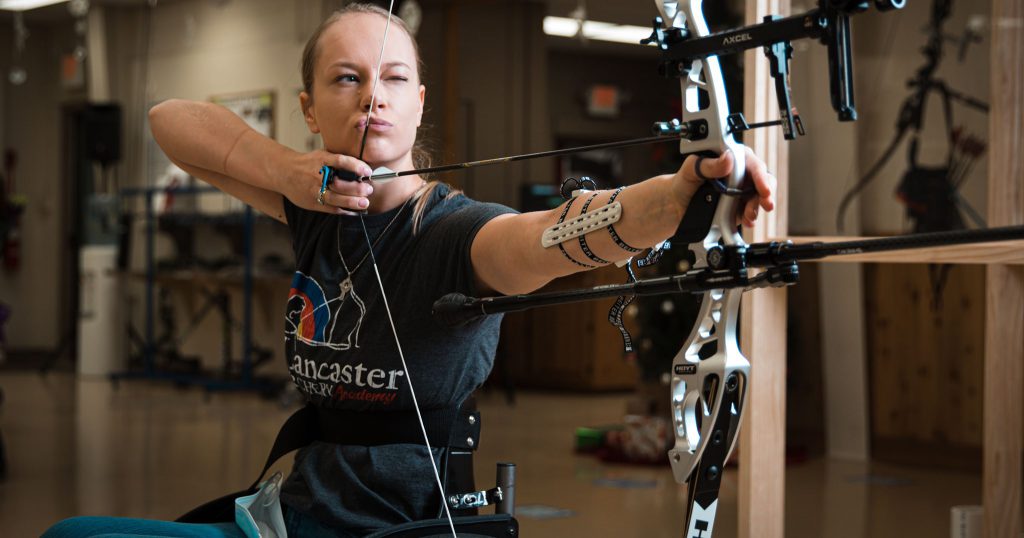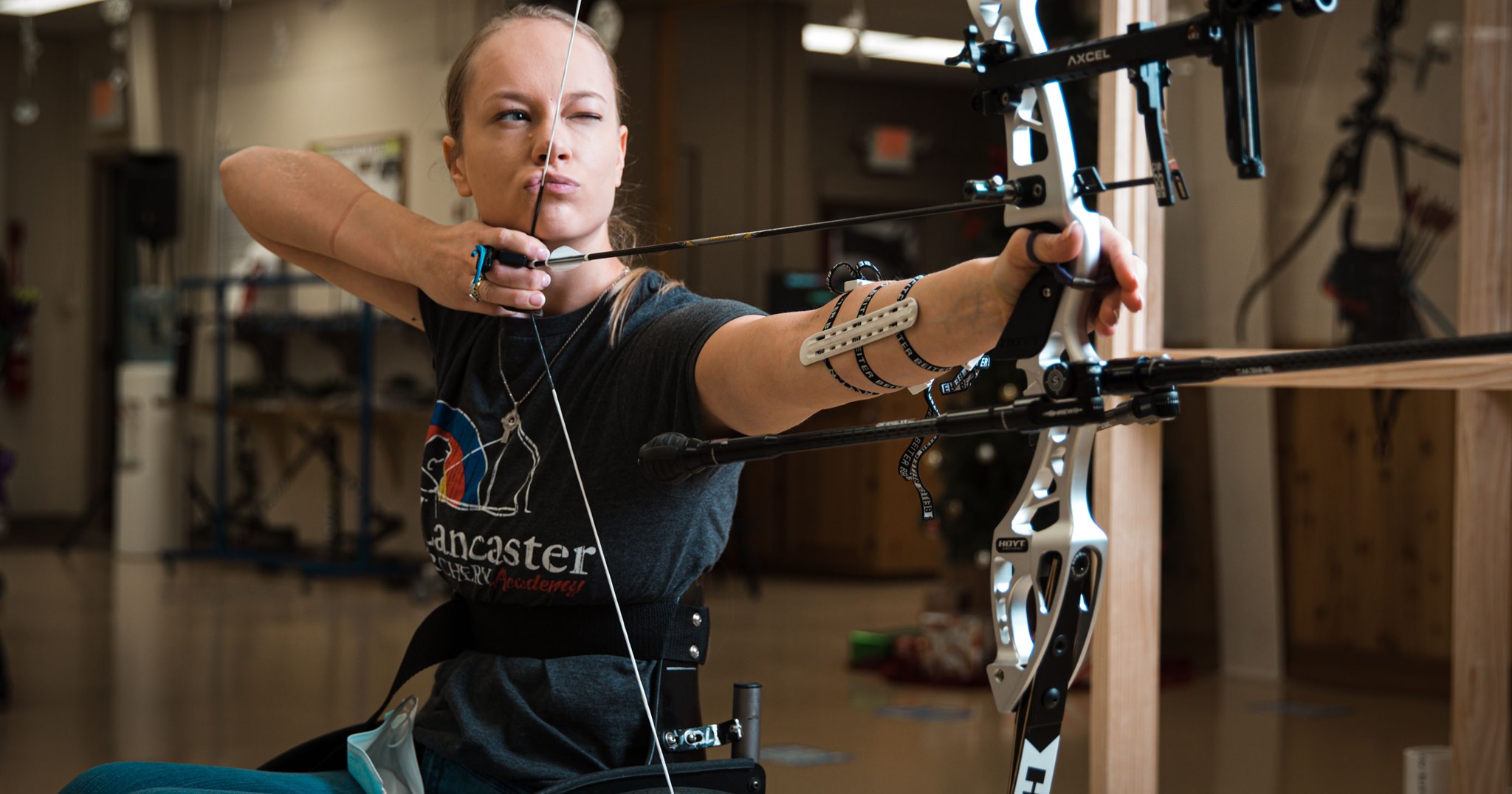 No list of quality archery shops would be complete without including Lancaster Archery Supply. Over the years, the company has built a phenomenal reputation within the archery community. In addition to the brick-and-mortar shop, they have a large online store and a website featuring in-house product reviews and how-to videos. The adjoining Lancaster Archery Academy offers various training and competition events.
This archery shop acts as one of the largest boosters of the sport by sponsoring shooters and archery events and by providing tons of information for the shooting public.
Southeast: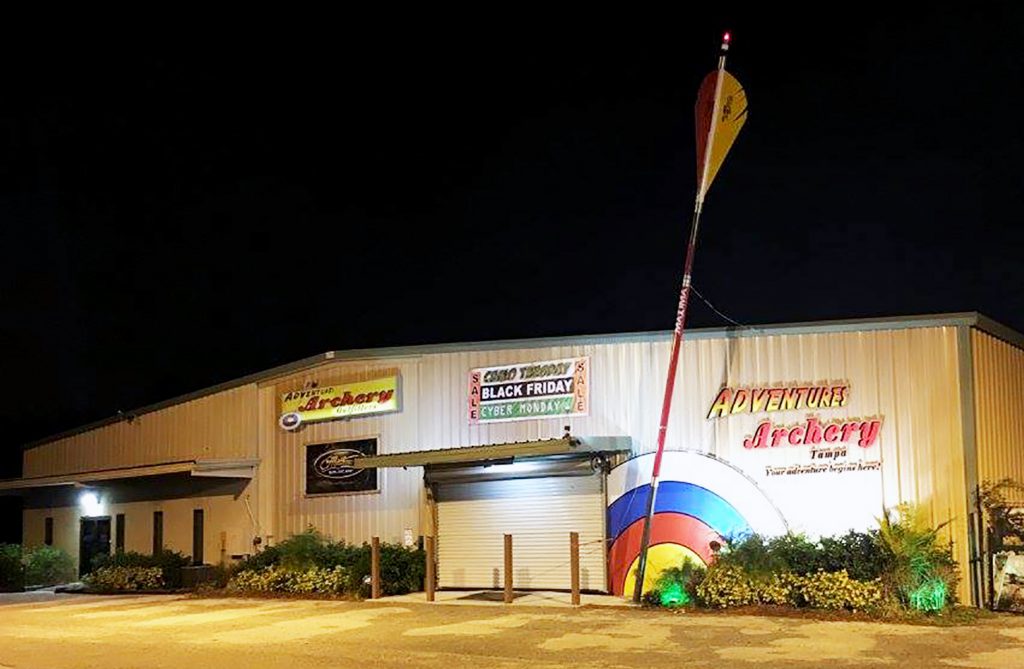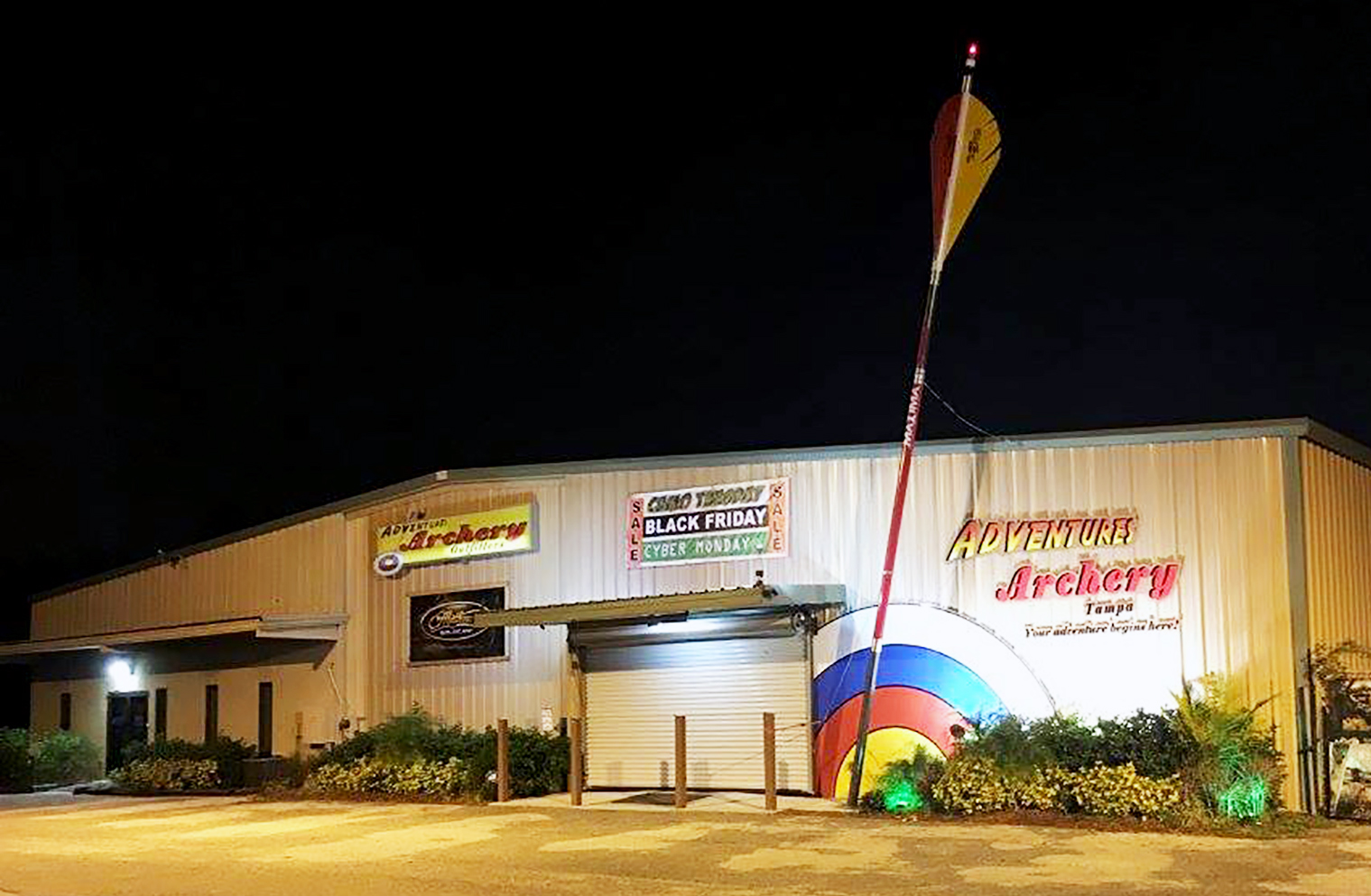 You can hit this archery pro shop in the morning and enjoy the beach in the evening — that's Florida, man.
Adventures Archery, located just southeast of Tampa, has a phenomenal reputation in the region, and it's also one of the few shops that carry offerings from every single major compound bow manufacturer: Mathews, Hoyt, PSE, Bowtech, Elite, and more. There's a really giant arrow out front, so you sure won't miss it driving by.
Midwest – South: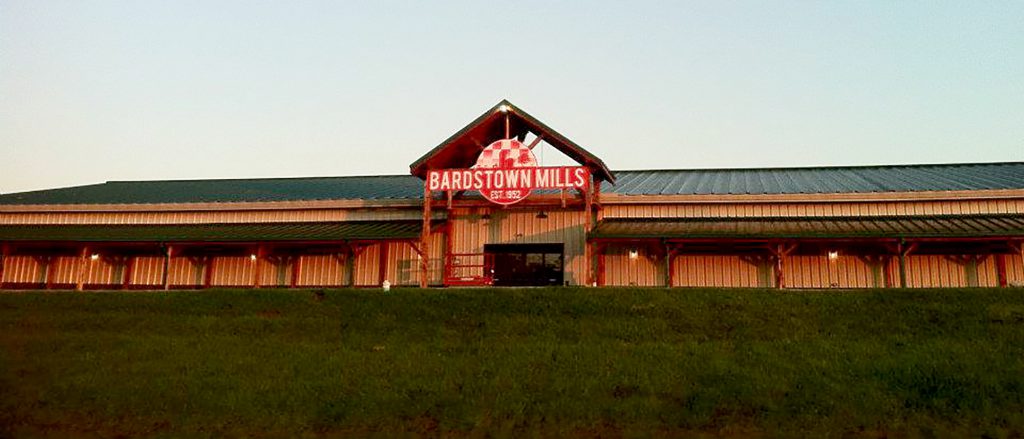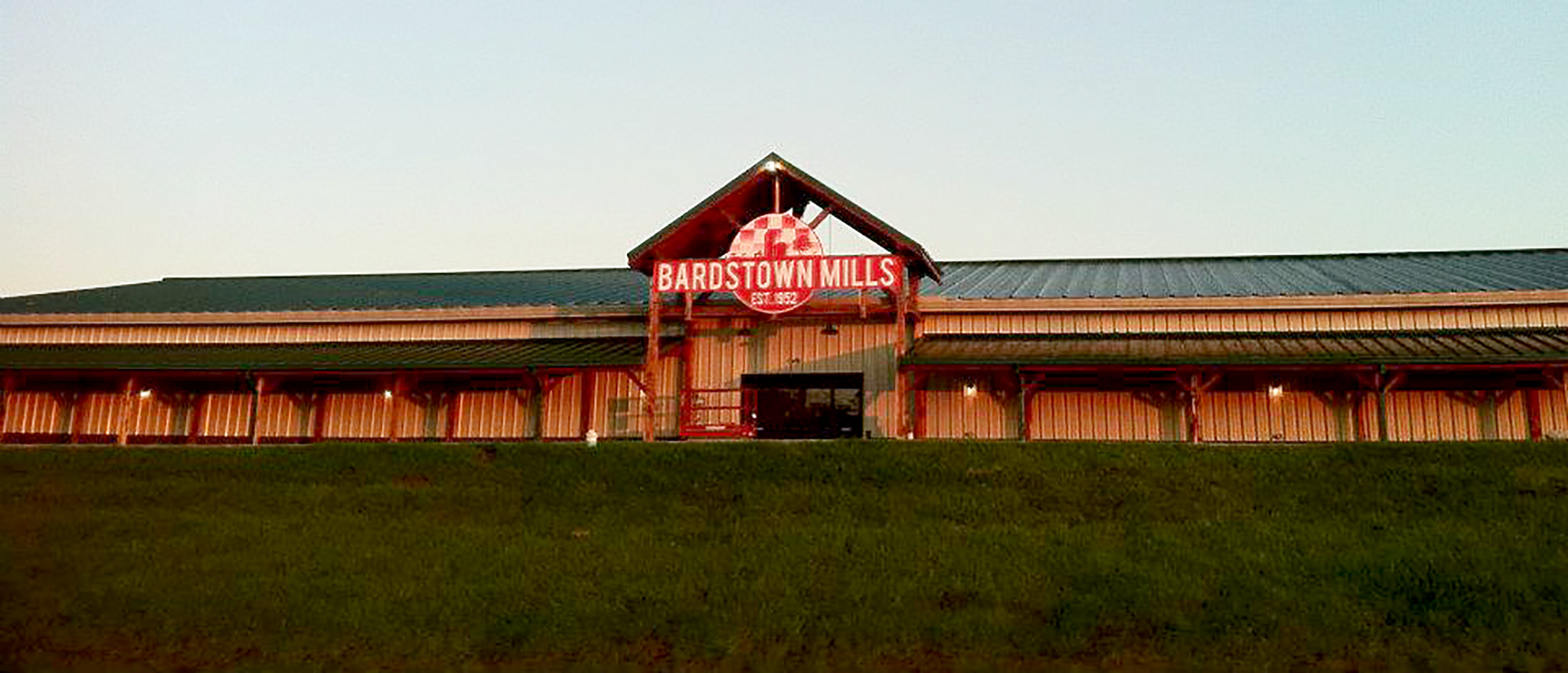 In the heart of Bardstown, Kentucky, which in turn lies in the heart of bourbon country, there's a farm supply store that surprisingly contains one of the best archery pro shops I've ever been to.
The shop manager is one of the most knowledgeable bow techs in the region, and the clientele that frequent Bardstown Mills have killed some of the biggest archery whitetail deer in the area.
Southwest:
Korbin's Archery – Seminole, Texas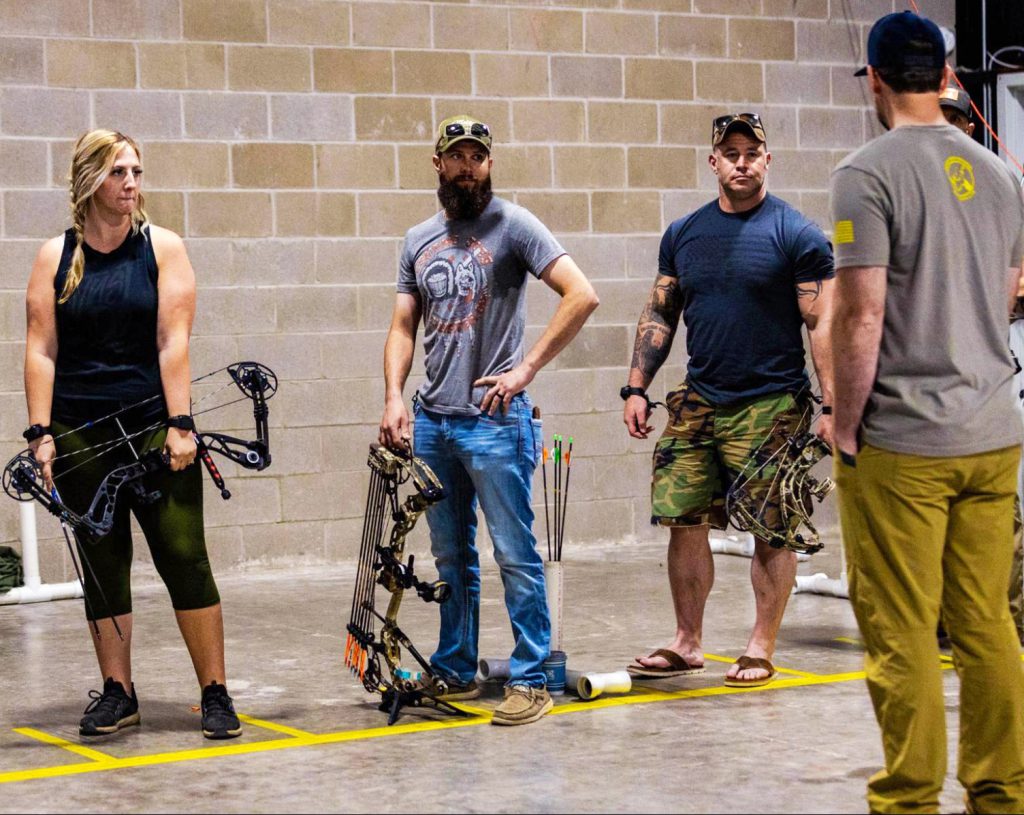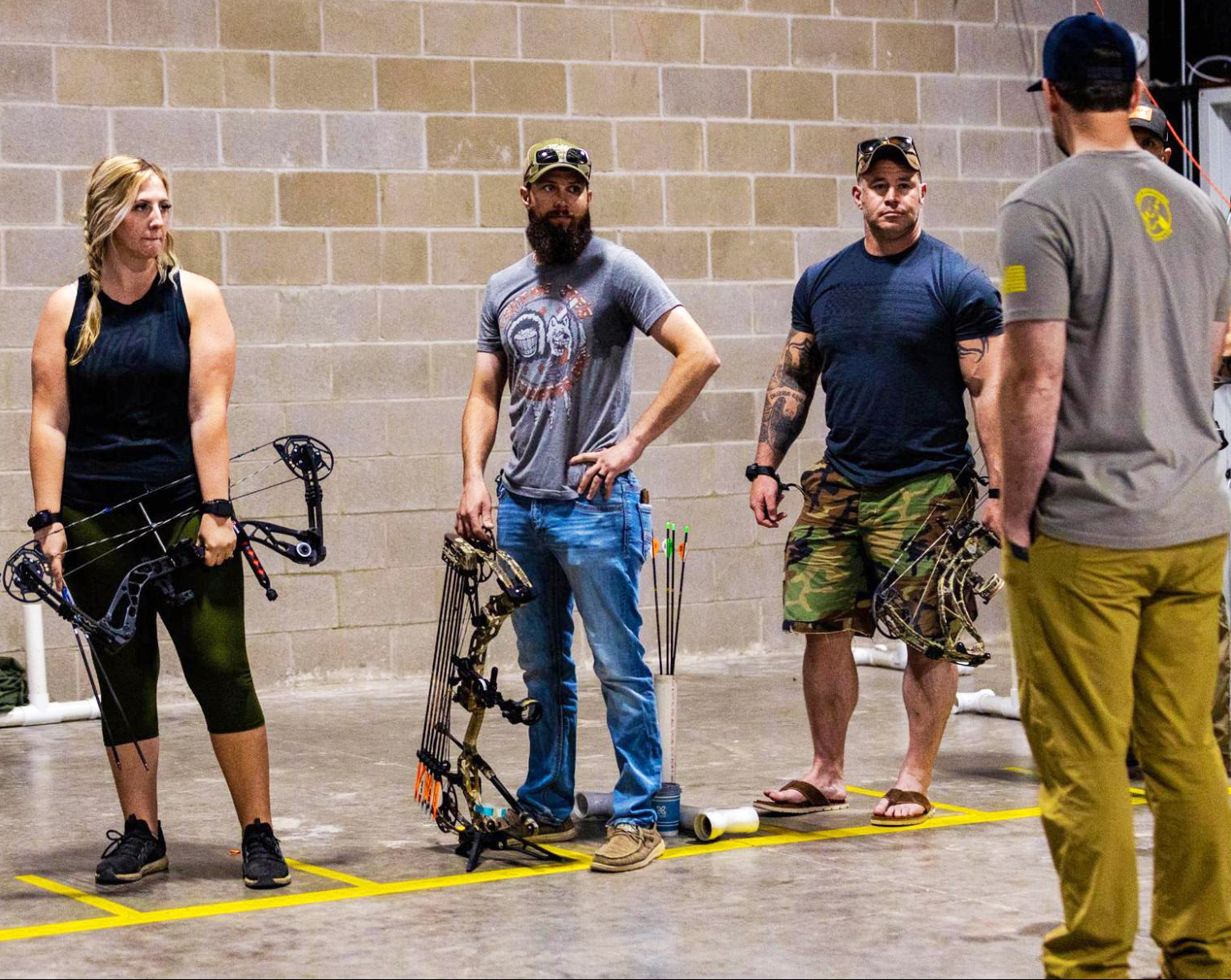 Korbin's Archery is quickly becoming a staple in Texas and the broader Southwest region. The shop constantly hosts seminars for bowhunters and target shooters designed to improve skills through solid instruction and training.
The staff is knowledgeable, competent and will make you feel right at home, regardless of your skill or experience level.
The Mountains: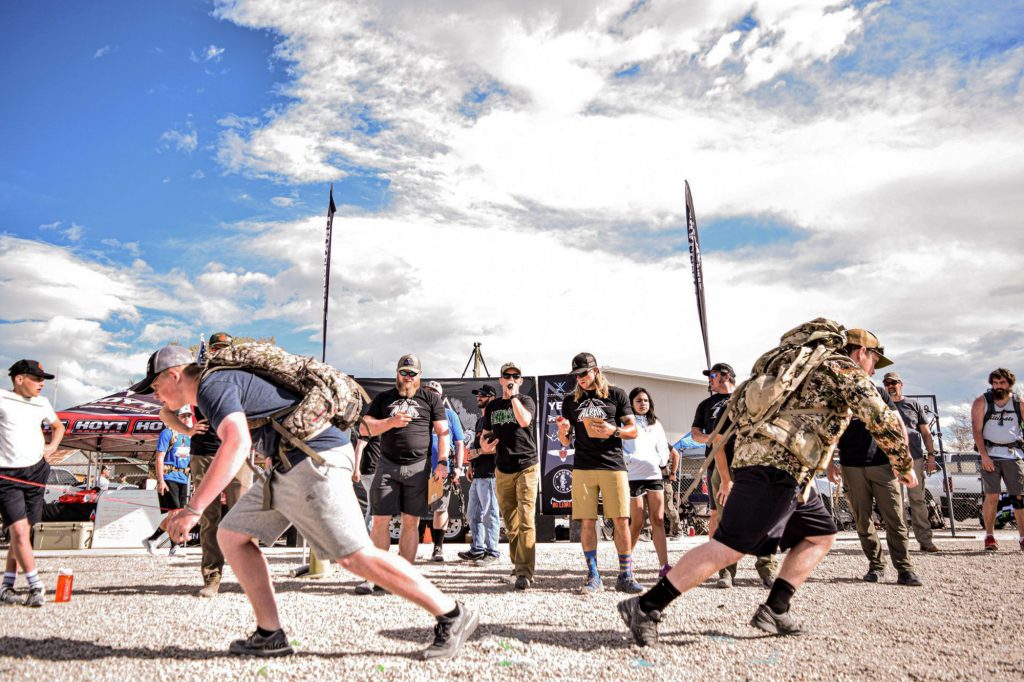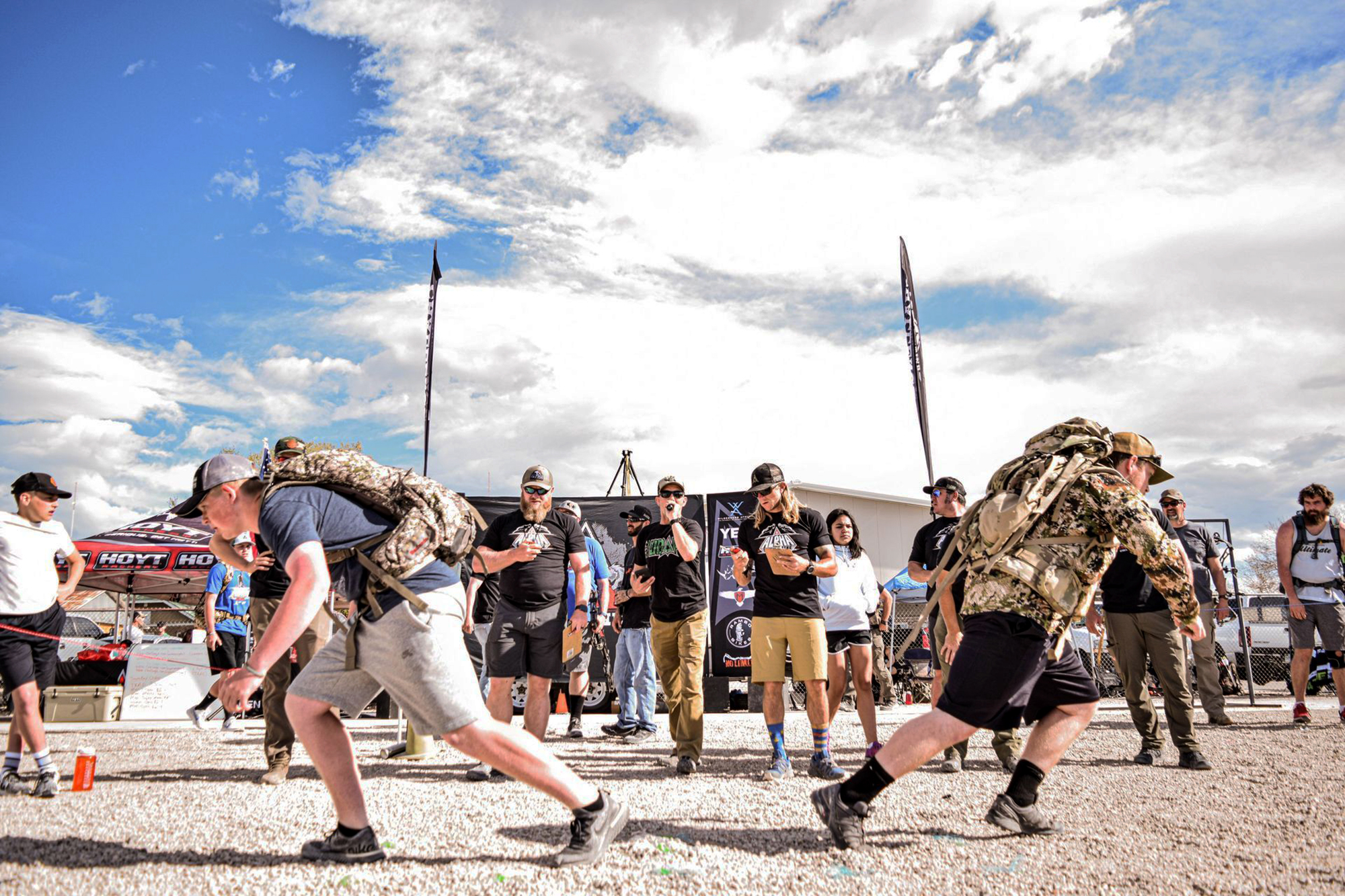 Chances are, if you're an archer in the Rocky Mountains, you've heard of No Limits Archery in Denver. They host the annual Alpha Bowhunting Challenge, a high-intensity CrossFit-like 3D archery tournament focusing on Western hunting that spans three days each year.
The incredible staff is friendly and inviting and will take the time required to guide both beginners and experienced archers. Alpha also hosts several broadhead tuning days before the start of hunting season, which is a huge help for guys who can't get their sharps to match their points.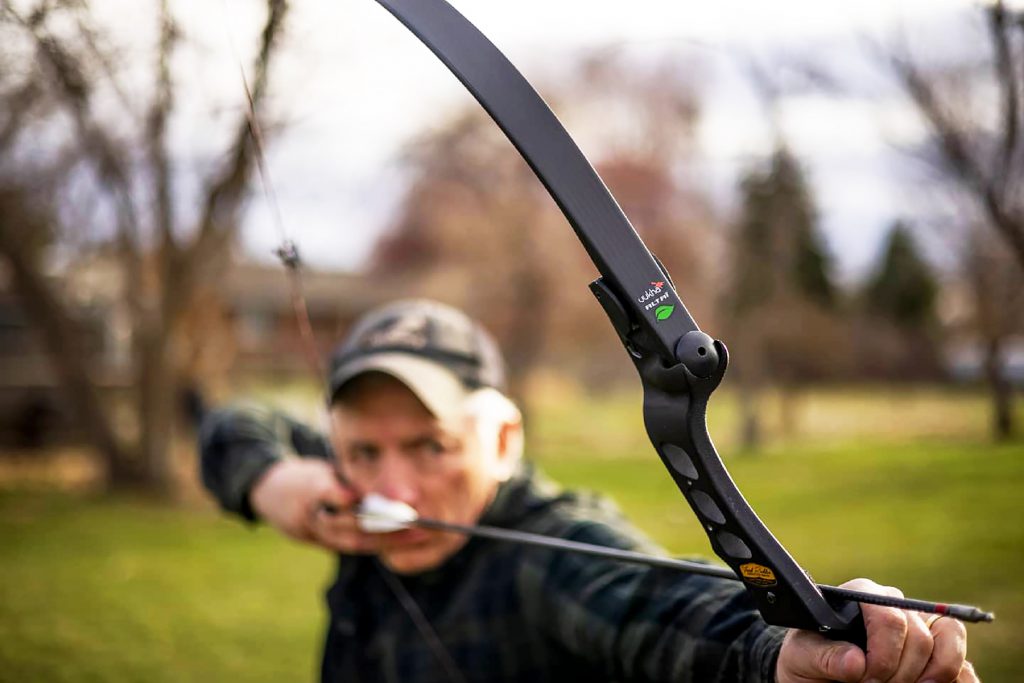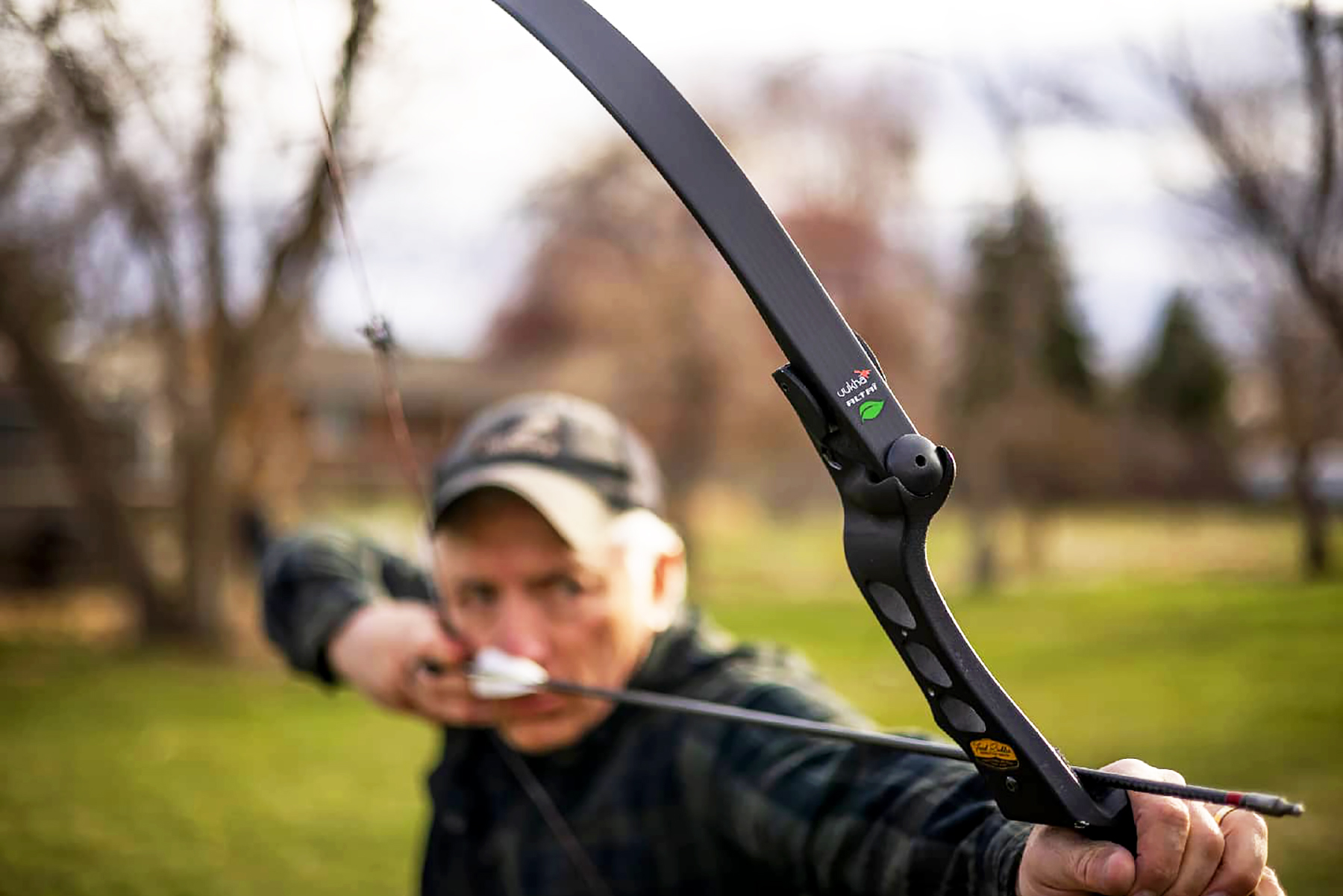 Rocky Mountain Specialty Gear is truly a full-service archery pro shop in Wheat Ridge, Colorado, and it's also a worldwide destination for traditional archery nuts.
Owner Tom Clum, Sr. attracts archers of all skill levels, including pros like Donnie Vincent and Aron Snyder. Besides Clum, the shop is staffed with knowledgeable techs and coaches ready to assist compound and traditional archers with anything they might need.
West Coast: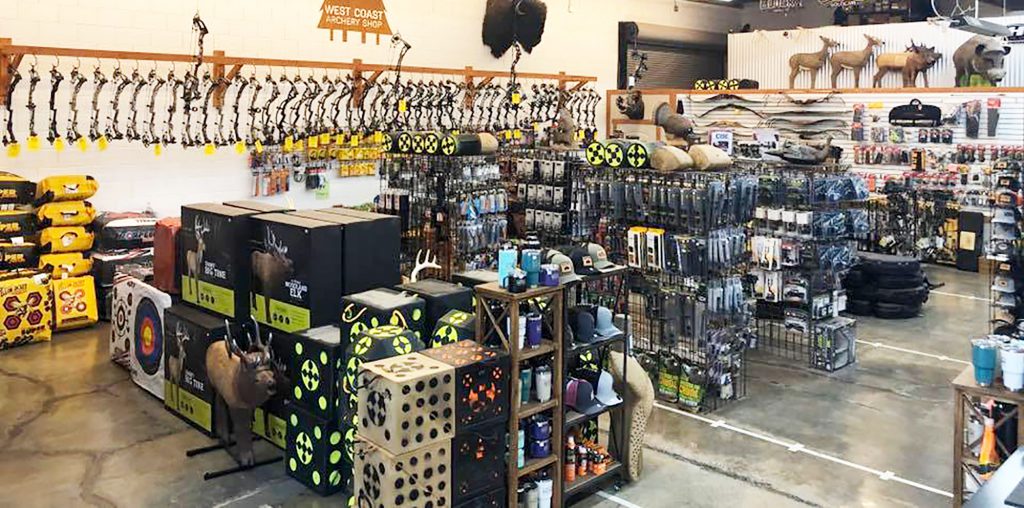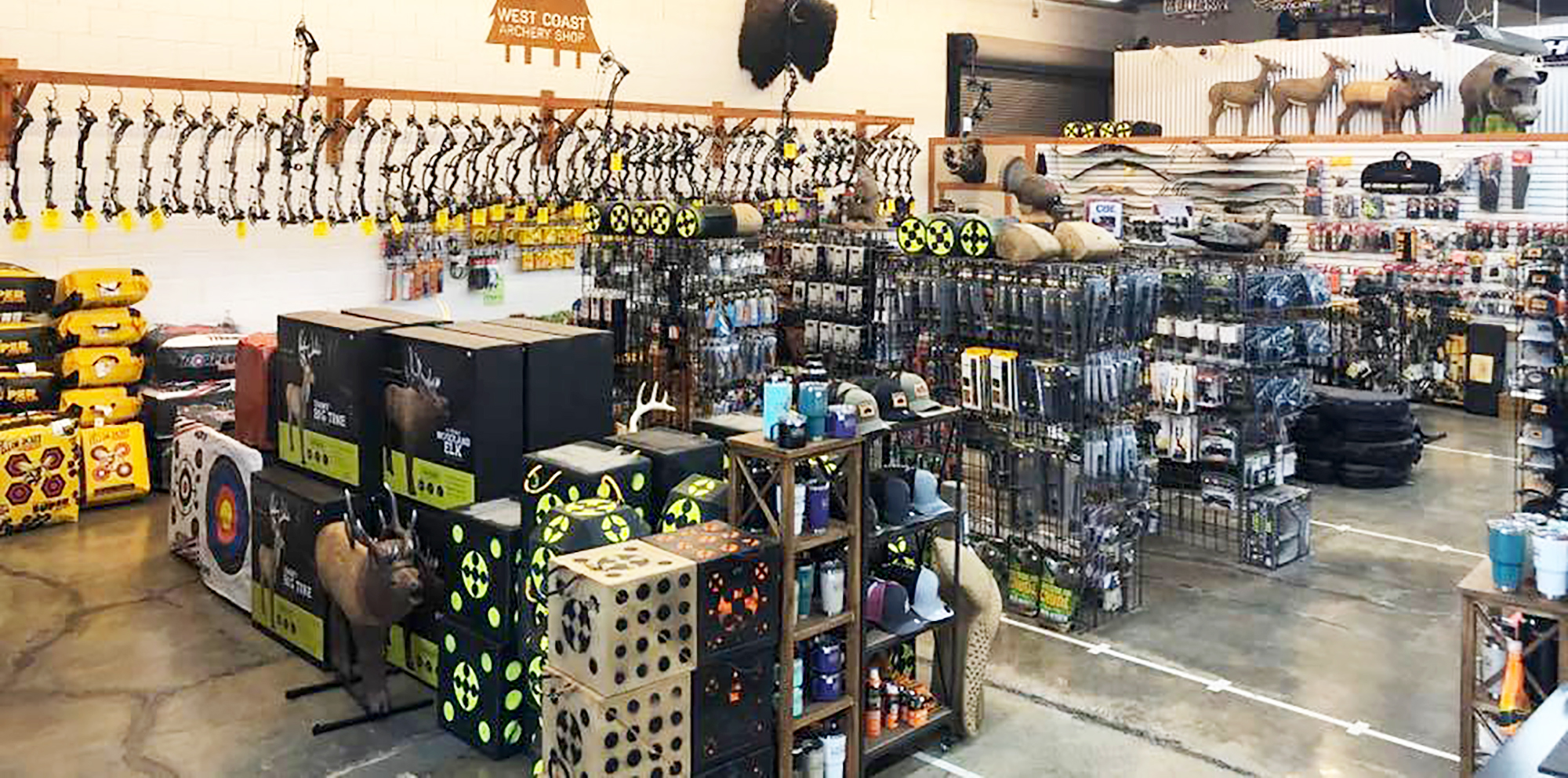 If you're anywhere on the West Coast, make every effort to visit the West Coast Archery Shop — it's an absolute must.
The shop is staffed with some fantastic archers and technicians, and they have a 20-lane indoor range where new shooters interested in getting into archery can rent equipment and try it out. That's awesome, and something more archery shops with shooting ranges should consider.
Read Next: Relax in the Shot: Tension Only Magnifies a Miss