Barbecue is personal. It captures the flavor of a region, a community, or a culture. It celebrates struggle as much as it does success. Those who work in wood, fire, smoke, and meat are storytellers. They carry on traditions, which is why we flock to the backstreet hole in the wall, unassuming roadside rest stop, well-known restaurant, or gritty food truck to partake in the handing down of barbecue flavor and history.
There are so many barbecue joints across the country worth a dedicated road trip that we could list 100 must-stop pits, but here are just five of the best home-state, hometown favorites to get you started.
Tyler Harp is both a student and a master of barbecue. The man and his food are 100% KC, but Harp studies other regional techniques and histories to find new approaches for enhancing his flavors. Located at the back of Crane Brewing and boasting a single 1,000-gallon offset oven, Harp Barbecue is only open on Saturdays and only stays open until the food sells out, which is a given. Tyler Harp is one of only a couple dozen people in the country who still cooks and shreds a whole hog, which he serves in addition to killer brisket, sausage, ribs, and pork belly burnt ends.
At any joint calling itself a lodge, you'd better be ready to settle in and get comfortable. Featuring outstanding pork barbecue, the restaurant Red and Lyttle Bridges opened in 1946 as Dedmond's Barbecue was renamed "Red Bridges Barbecue Lodge" in '49. The restaurant is still in the family two generations later. Given their all-night-long, slow-cooked Carolina barbecue menu, that's a recipe for at least a couple more generations of satisfied Red Bridges fans.
Located in the Texas Hill Country outside of Austin, The Salt Lick is crushing the open-pit barbecue game, just as it's done since 1967. Started by Thurman and Hisako Roberts and now run by his son, Scott, The Salt Lick's menu is literally a barbecue lover's bucket list, with recipe roots that date back to the late 1800s. As more than 800,000 people a year can attest, this staple of the Lone Star state has five-star barbecue.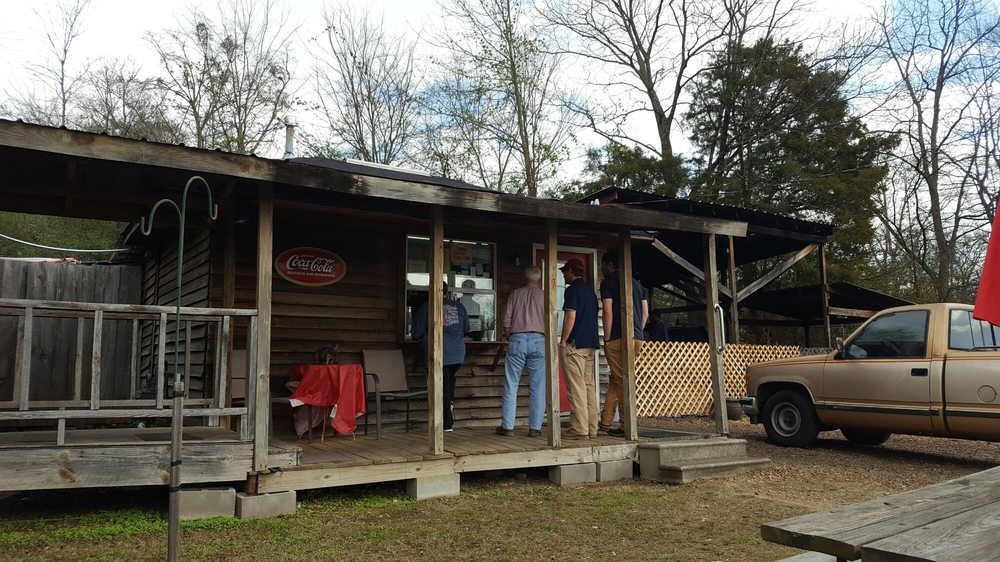 Sonny's Smokehouse, Ackerman, Mississippi
There's no website or accurate social media page. Yelp is inconclusive. So you'll need this: 8936 MS Highway 15, Ackerman, MS 39735 (you're welcome). And you don't want to confuse Sonny's Smokehouse with Sonny's Barbecue in Florida because you'd miss out on pulled pork, smoked chicken, brisket and ribeye sandwiches, pork, chicken, brisket, and rib plates, and brisket potatoes that put this way-off-the-beaten-path joint in the running for the best barbecue in Mississippi every single year. The portions are very generous, too.
Memphis could arguably be the center of the barbecue universe. Well, Payne's reputation for having one of the best pork sandwiches in the country might put it at the center of the center. A Memphis staple since 1972, Payne's is run by Flora Payne and her son Ron in a tough neighborhood only a few blocks from the hipster nightlife scene. Besides the sandwiches, Payne's smokes pork ribs, sausage links, and bologna, so how you get from "holy shit, this is good" to "I'm so full" is entirely up to you.
Read Next: How To Make a Slow-Cooked Pulled Venison Roast