Carbon-fiber thumbhole stock
Adjustable length of pull and comb height
Available in calibers ranging from .22 LR to .500 Jeffery
Eight barrel profiles on tap
Prices start at $10,500
Blaser is entering the American carbon-fiber rifle game, and the German gunmaker isn't pulling any punches. The Blaser R8 Ultimate Carbon (previously available only outside the U.S.) builds on the brand's bolt-action lineup with a hand-laid carbon-fiber stock that's light, strong, and dripping with premium flourishes. It looks excellent — as it should when prices start at $10,500!
"The ruggedness, accuracy, and ergonomics of this newest rifle in our top-performing carbon series make it an ideal choice for tough hunts in mountainous terrain or the backcountry when every ounce counts," said Jason Evans, CEO of the Blaser Group.
With a five-figure starting price, it's safe to say that only a select few hunters will have the privilege of carrying the R8 Ultimate Carbon into the backcountry.
A lot of manufacturers are offering carbon-fiber stocks these days, or carbon-fiber barrels, or both — but the Blaser R8 Ultimate Carbon goes above and beyond to let customers create the exact rifle they want, which contributes to the expense.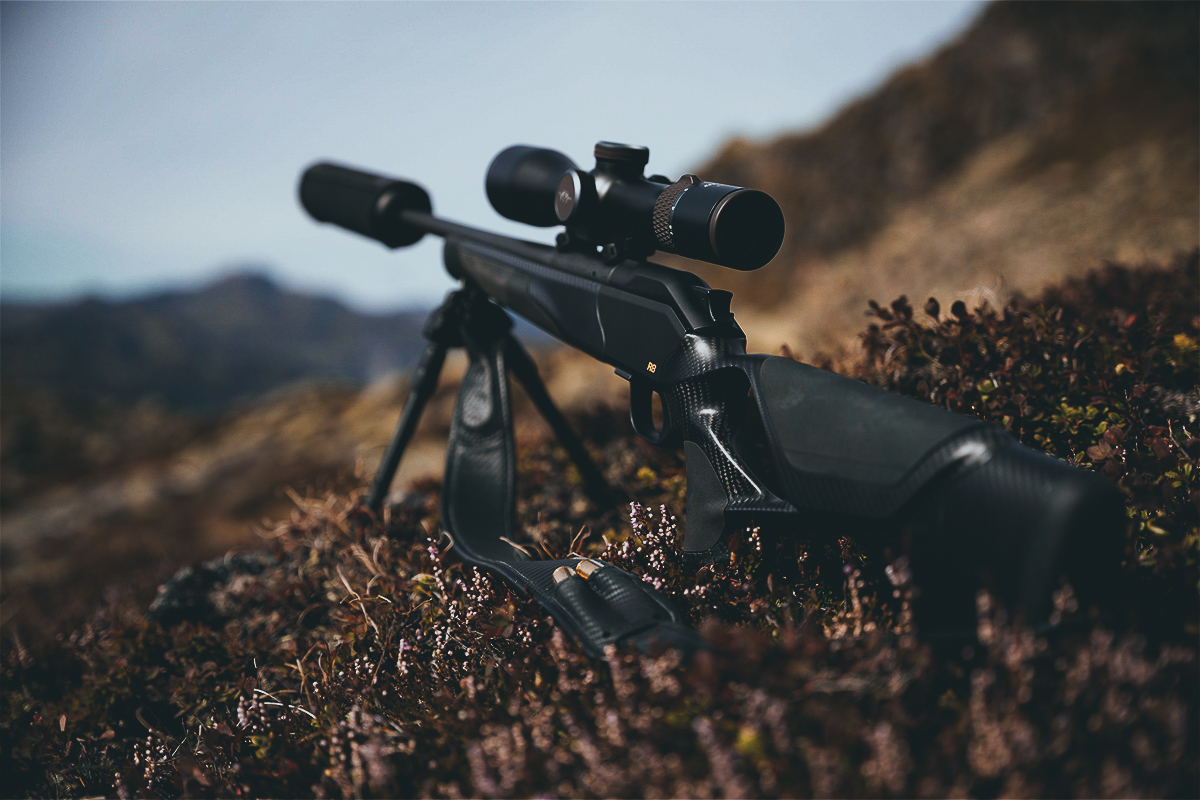 "Each rifle is built individually, by hand, with each layer of carbon fiber being hand-laid in place," a Blaser spokesperson told Free Range American. "The R8 Ultimate Carbon is the absolute best in its class and yet another milestone in the evolution of the R8 bolt action rifle."
Buyers can choose from 48 cartridges, ranging from the humble .22 LR rimfire to the safari-ready .500 Jeffery (if you haven't heard of it, you must not go hippo hunting very often). You can also swap calibers by replacing the barrel, bolt face, and magazine insert.
There are eight barrel profiles available, covering everything from lightweight fluted barrels to heavy match barrels. With a standard-contour barrel installed, the R8 Ultimate Carbon weighs 6.5 pounds — 10.5 ounces less than the same rifle with a synthetic stock. Capacity varies from 1 to 6+1, depending on the cartridge you choose.
Blaser will also customize individual components, such as the bolt handle, bolt head, and trigger, in a variety of materials and finishes. Gold really pops in contrast to carbon fiber — just sayin'.
Rifles in the R8's Ultimate family come with stocks that are adjustable for length of pull and comb height. Elastomer grip inserts soften recoil within the rigid carbon-fiber stock, and the option is available to cover touchpoints in leather.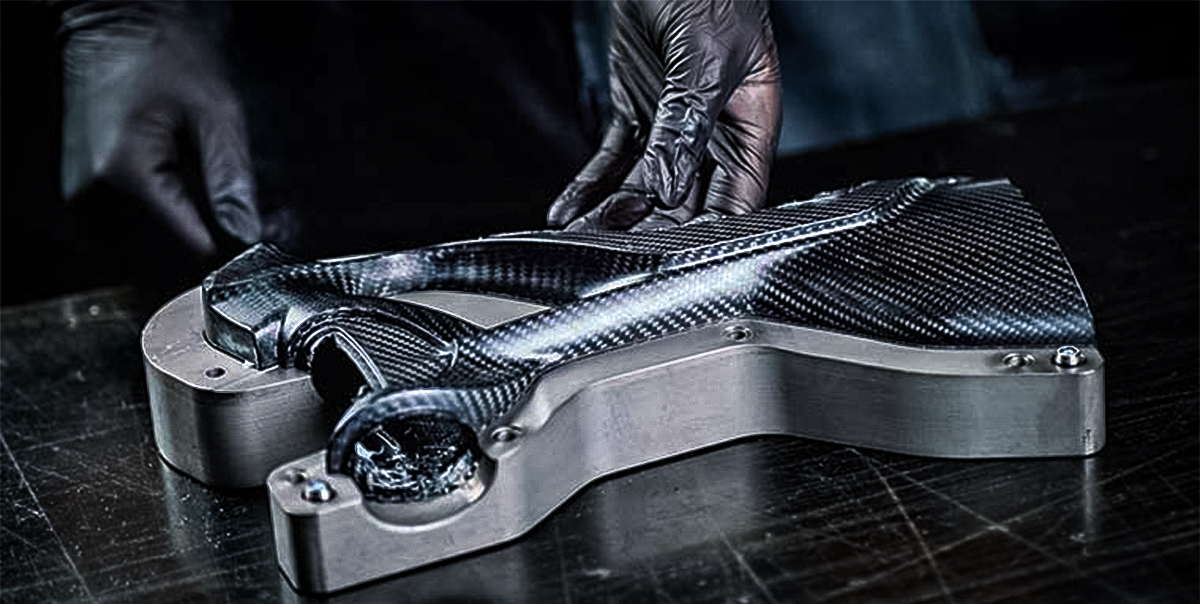 RELATED — Proof Research: Carbon Fiber Barrels for the Average Shooter
Optional scope mounts cater to Zeiss, Swarovski, Schmidt & Bender, and Prisma scopes. You can also purchase 1-inch, 30mm, or 34mm rings.
Blaser's newly announced line of B2 riflescopes includes 1–6×24 ($1,700), 2–12×50 ($1,900), and 2.5–15×56 ($1,900) models specifically designed to work with clip-on Liemke thermal optics. One advantage of using a Blaser scope is having an illuminated reticle that automatically turns on when the safety is switched off.
At the top of Blaser's carbon-fiber rifle food chain is the R8 Ultimate Carbon Silence Leather. This masterpiece includes not only the premium carbon-fiber stock and leather grip panels but an integrated suppressor. Suppressed R8 rifles cater to seven cartridges, including .308 Win and .30-06, as well as less common hunting rounds, such as the 8.5×55 Blaser.
Since these rifles are intended to be custom-built, you'll have to talk to Blaser about specific pricing. But as the saying goes, if you have to ask, you can't afford it. We tracked down an R8 Ultimate Carbon in .300 Win Mag in Rhode Island priced at $11,995.
Even if you can't live your dream of owning one of these rifles, you can at least pretend with Blaser's online configurator.
---
Blaser R8 Ultimate Carbon Specs
Caliber: .22 LR to .500 Jeffery
Action: Bolt action
Stock: Carbon-fiber thumbhole stock with adjustable length of pull and comb height
Price: $10,500 (starting)
---
READ NEXT — 6MM ARC: A Compact Long-Range Round You Should Know About