A heaping spoonful of smoked trout dip on a Ritz cracker is one of the best damn things you'll ever eat. It's so good, you'll find yourself going fishing just so you can make it. Smoked trout dip is one of those timeless recipes that anglers have been making for generations — and come back to again and again. It's the perfect snack or appetizer to bring to a party or enjoy after a long day outdoors.
Smoked trout dip is easy to make, downright delicious, and a great way to share your catch with family and friends.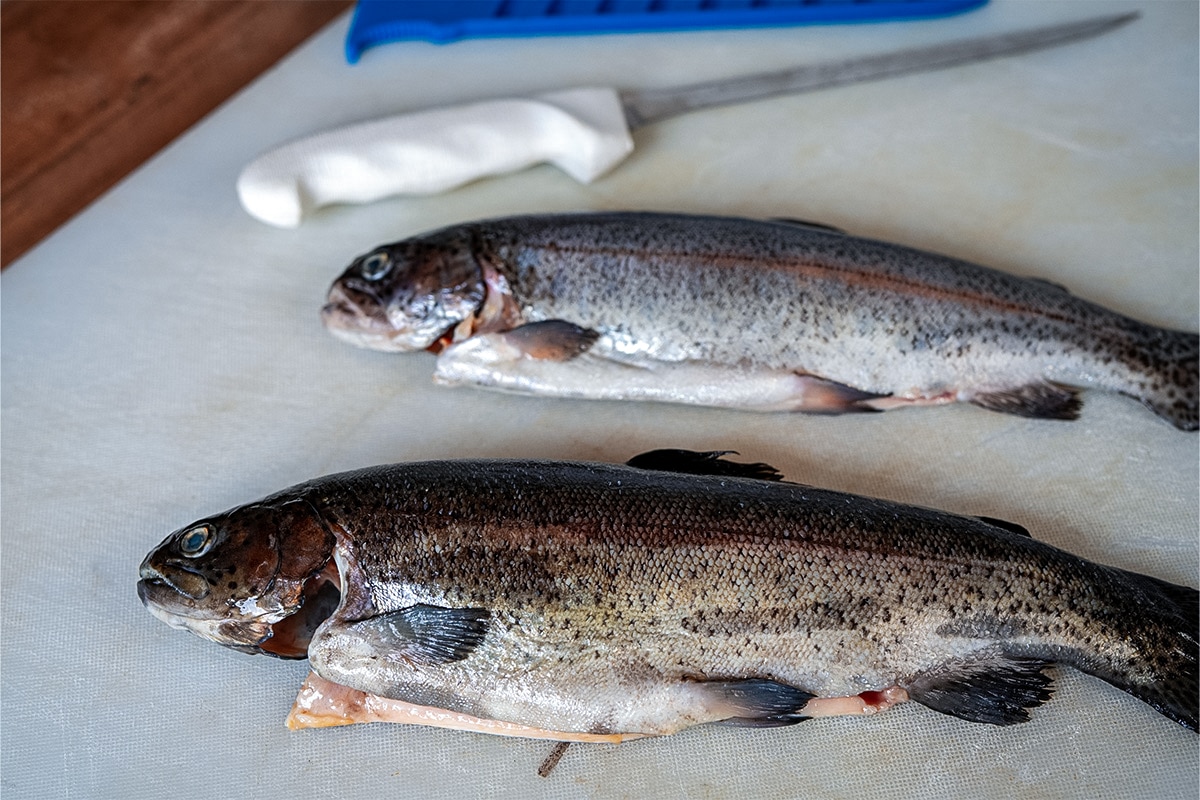 You can make a delicious smoked fish dip with pretty much any trout, salmon, or flaky white-fleshed fish. I used rainbow trout for this particular batch, but lake trout is probably my favorite fish to use due to its flavor and natural oils.
While everyone has their favorite way to make it, my recipe follows the classic combination of shredded smoked trout mixed with cream cheese, sour cream, scallion, a little acid from vinegar and lemon juice, and seasonings.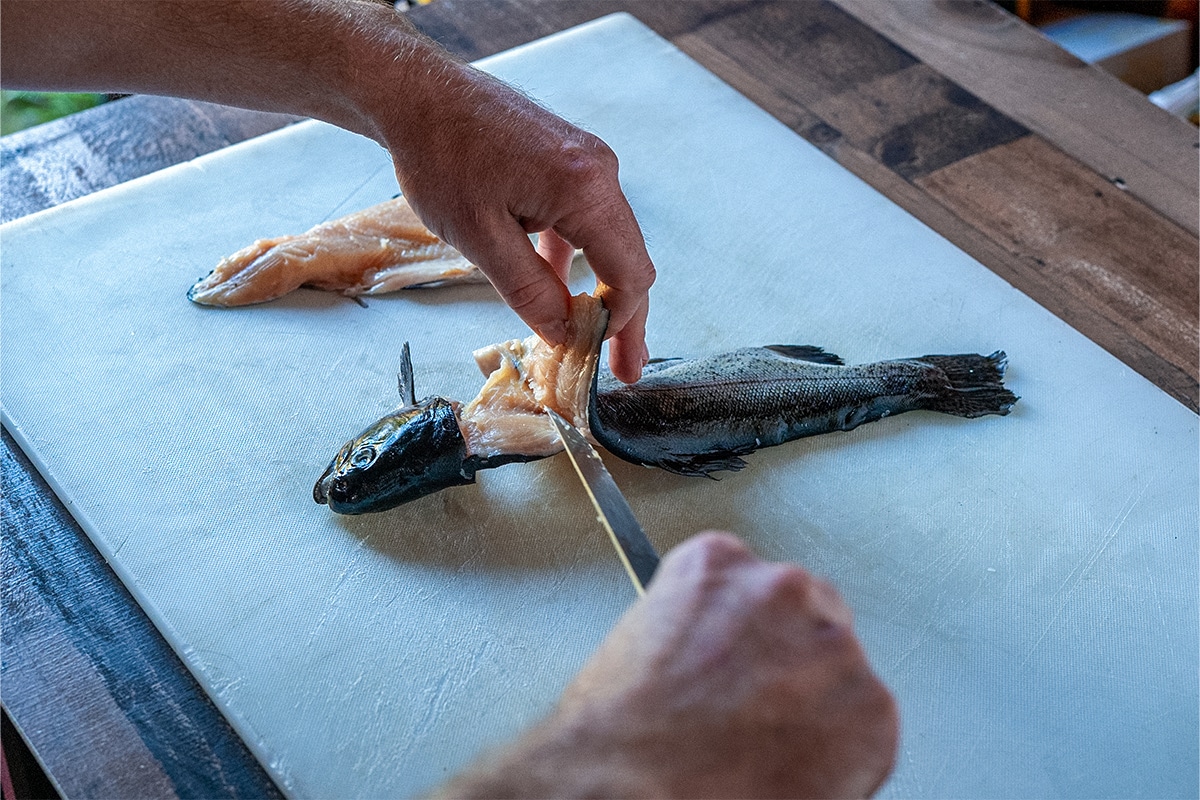 The trout is treated overnight in simple brown sugar and salt dry cure, then rinsed and smoked over your favorite hard or fruitwood. The dry cure is an important step to add flavor, as well as to remove moisture from the fish for a firmer, less mushy texture.
It doesn't matter too much what wood you use for smoking, but you can't go wrong with something like cherry or applewood. I like to use a light soy sauce and honey glaze on my fish to enhance the flavor and color, but you can skip this step or use a different glaze, such as maple syrup. The hardest part about making this recipe is having to wait to eat it.
GOOD GEAR – Explore Your Innate Curiosity for All Things Unknown With the BRCC Beyond Black Roast
---
Dry Cure Ingredients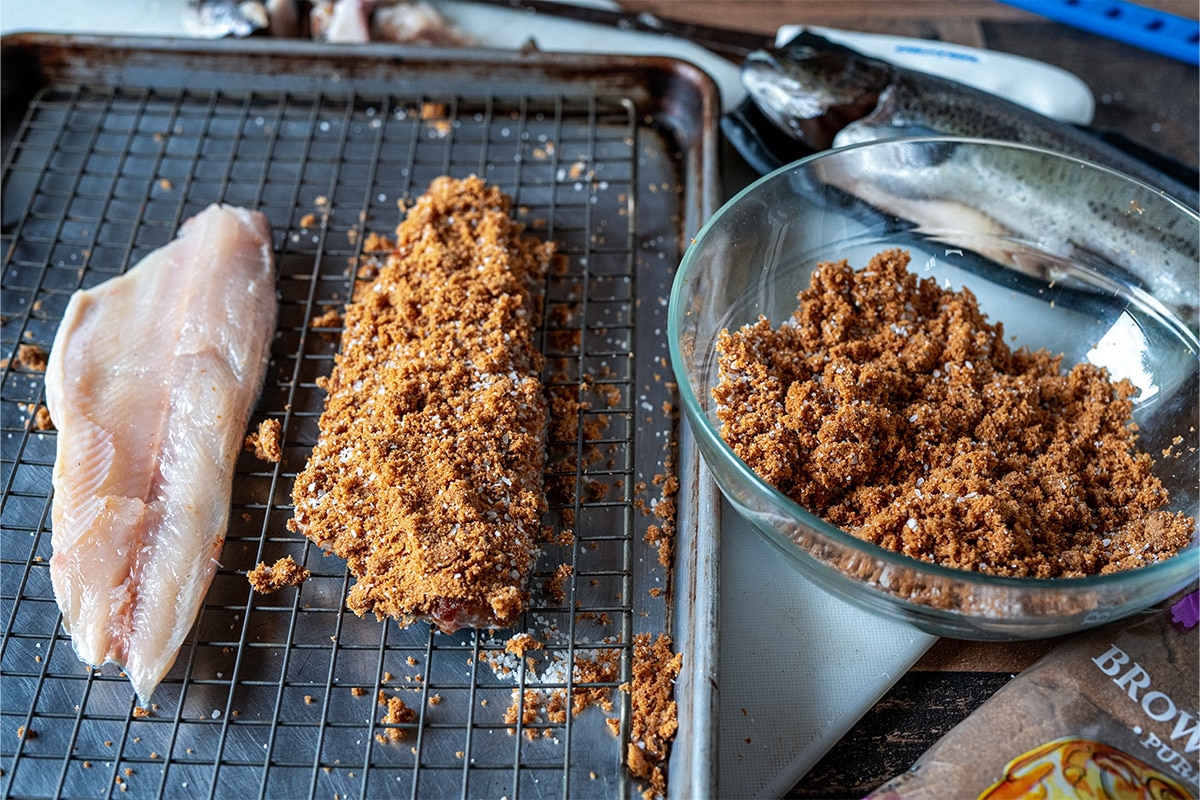 1/2 cup kosher salt
2 cups dark brown sugar
1 teaspoon black pepper, ground
---
Glaze Ingredients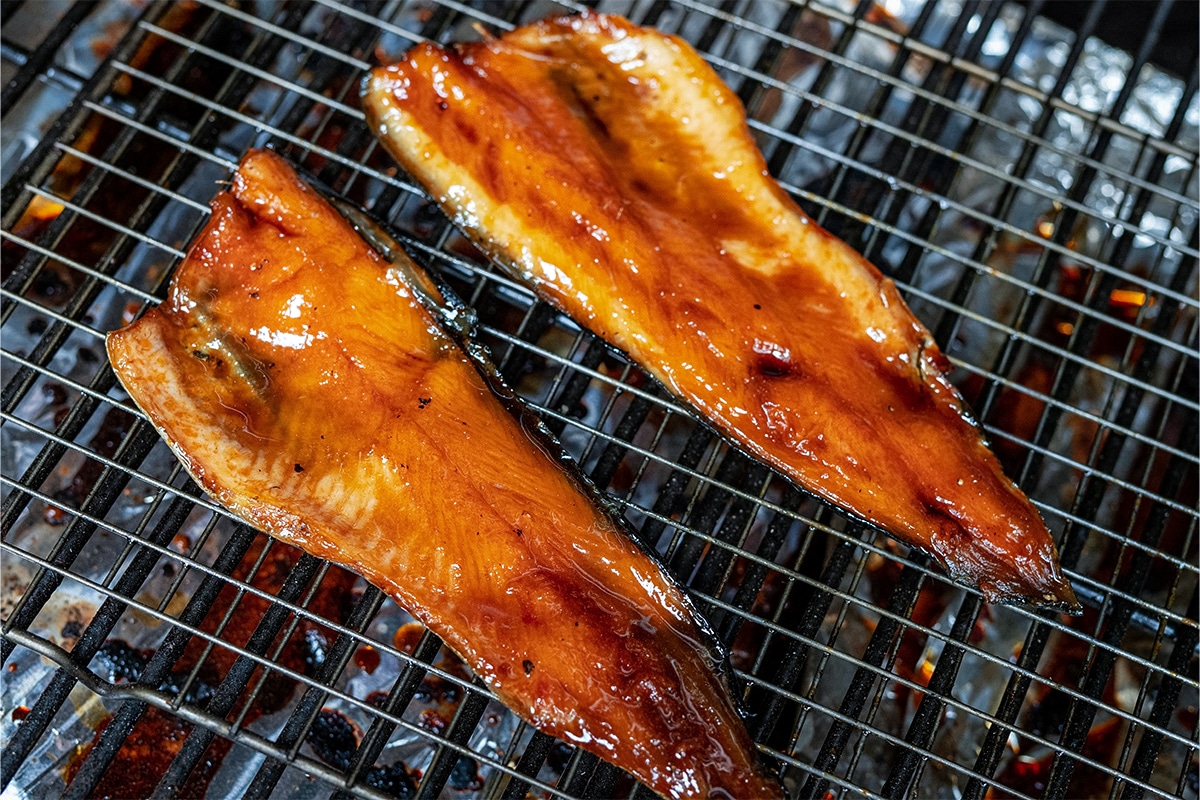 1/4 cup honey
1 teaspoon soy sauce
---
Smoked Trout Dip Ingredients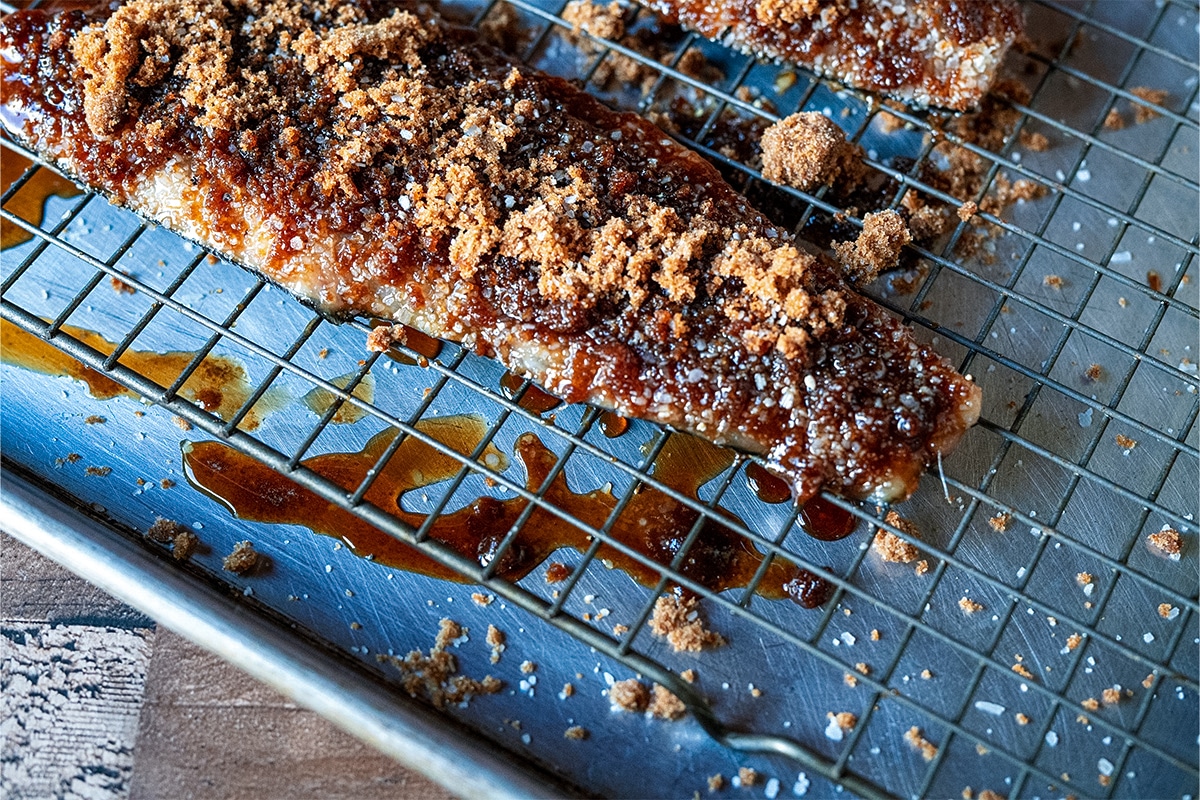 8 to 16 ounces of trout meat
4 ounces sour cream
4 ounces cream cheese
1 cup scallions, chopped
1 teaspoon Dijon mustard
2 teaspoons lemon juice
1 teaspoon apple cider vinegar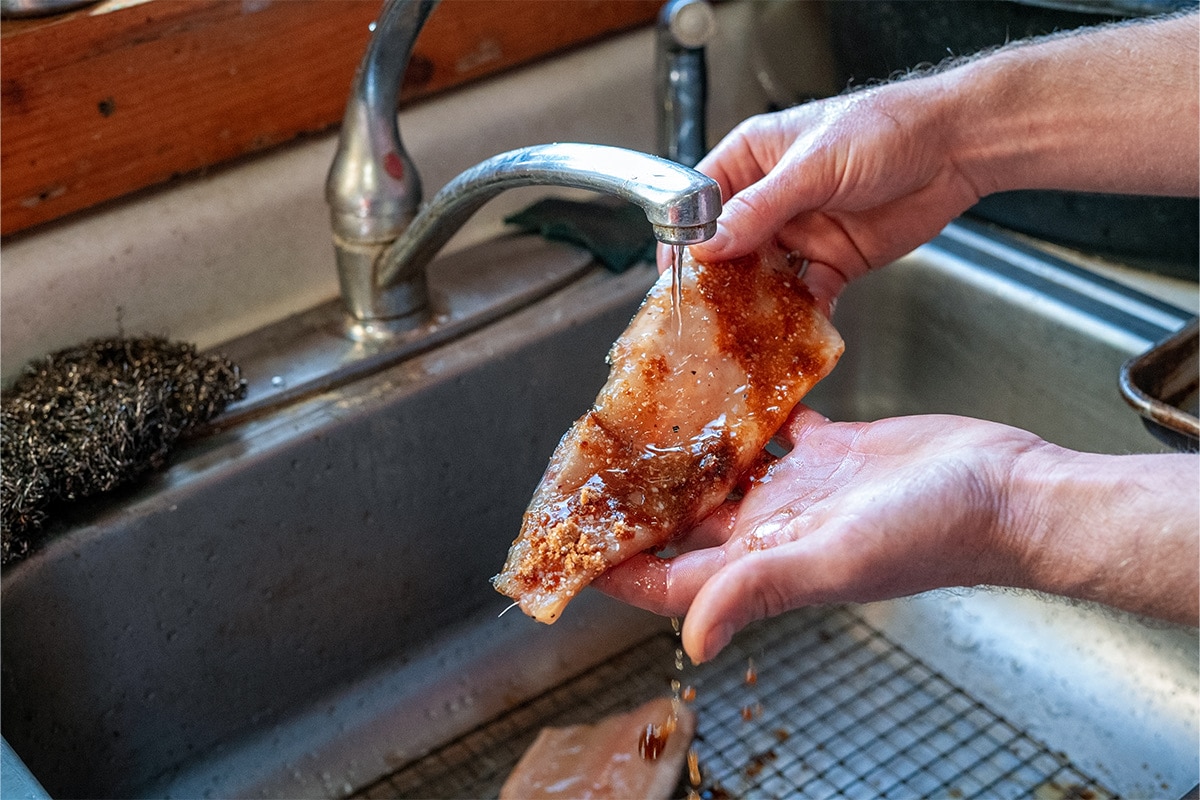 1/2 teaspoon Worcestershire sauce
1/2 teaspoon kosher salt
1/2 teaspoon black pepper, ground
1 teaspoon paprika
1/2 teaspoon garlic powder
1 teaspoon onion powder
1/2 teaspoon Worcestershire sauce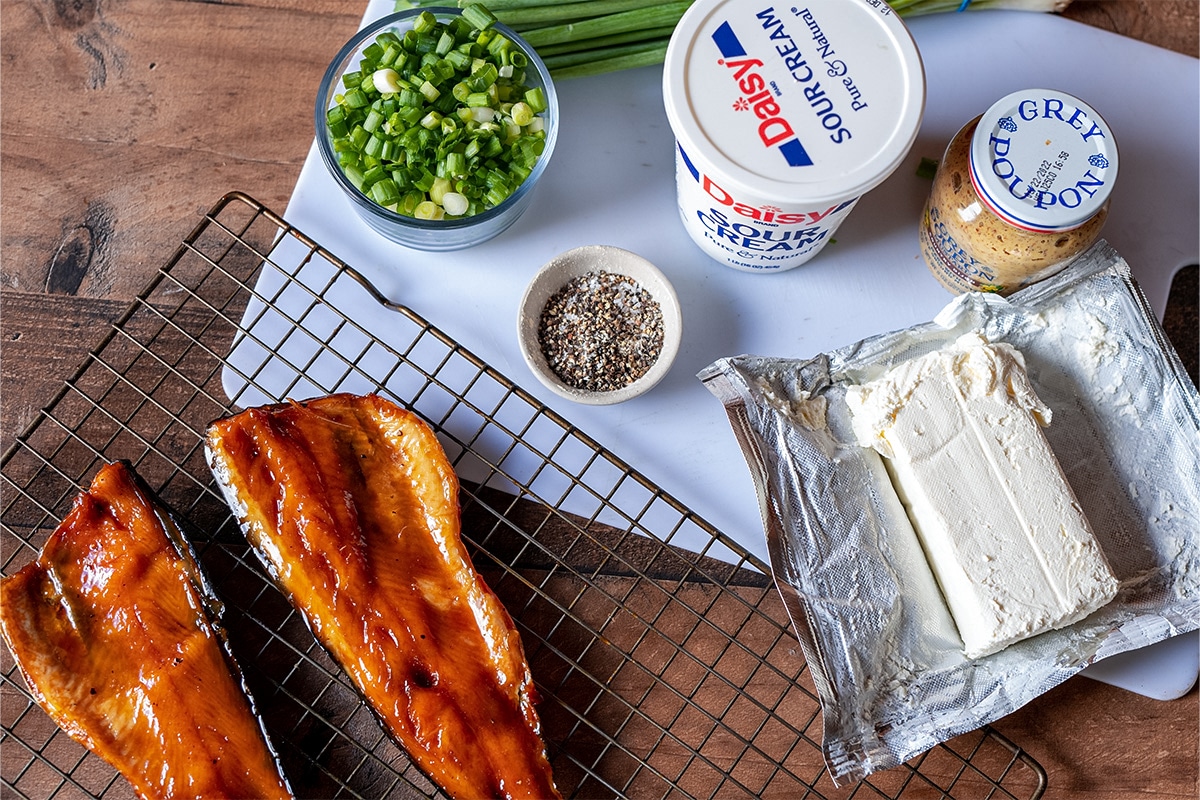 ---
Smoked Trout Dip Directions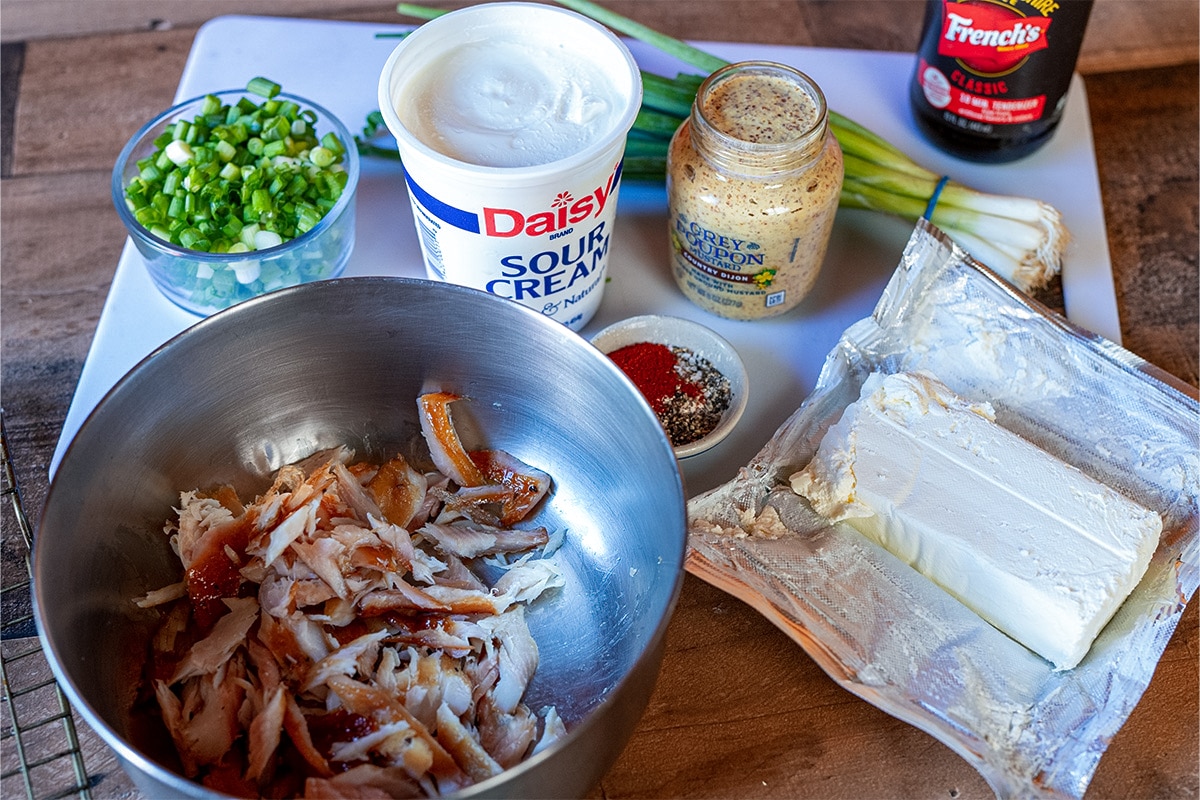 If still whole, filet your fish and mix together the dry cure ingredients.
Place the filets on a wire rack over a sheet pan and cover the filets completely in the dry cure.
Set the pan in the refrigerator overnight or for at least a few hours.
Set your smoker to around 150 degrees with a high smoke density.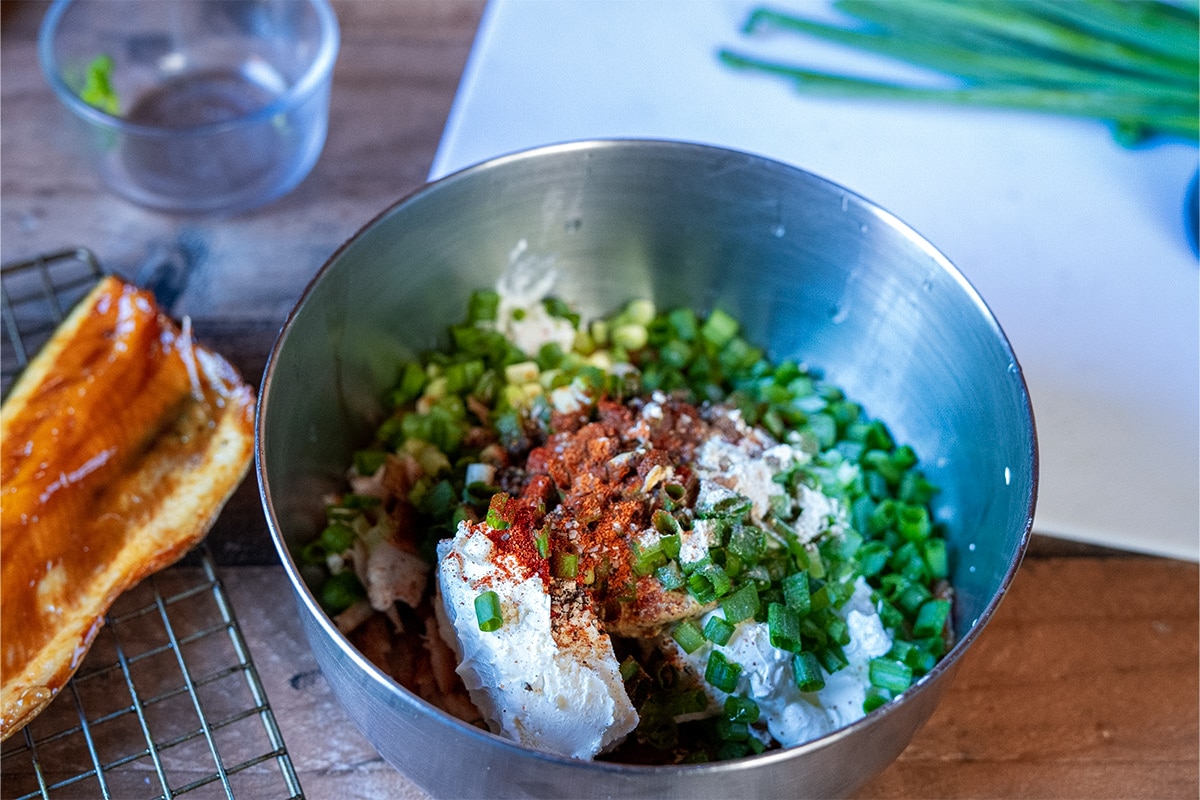 Make a light glaze by whisking 1 teaspoon of soy sauce into 1/4 cup of honey.
Wash off the dry cure from the filets in cold water, then pat them dry with a paper towel.
Clean and dry the wire rack and brush it lightly with vegetable oil to help avoid sticking.
Set the filets on the wire rack skin side down and place them in the smoker.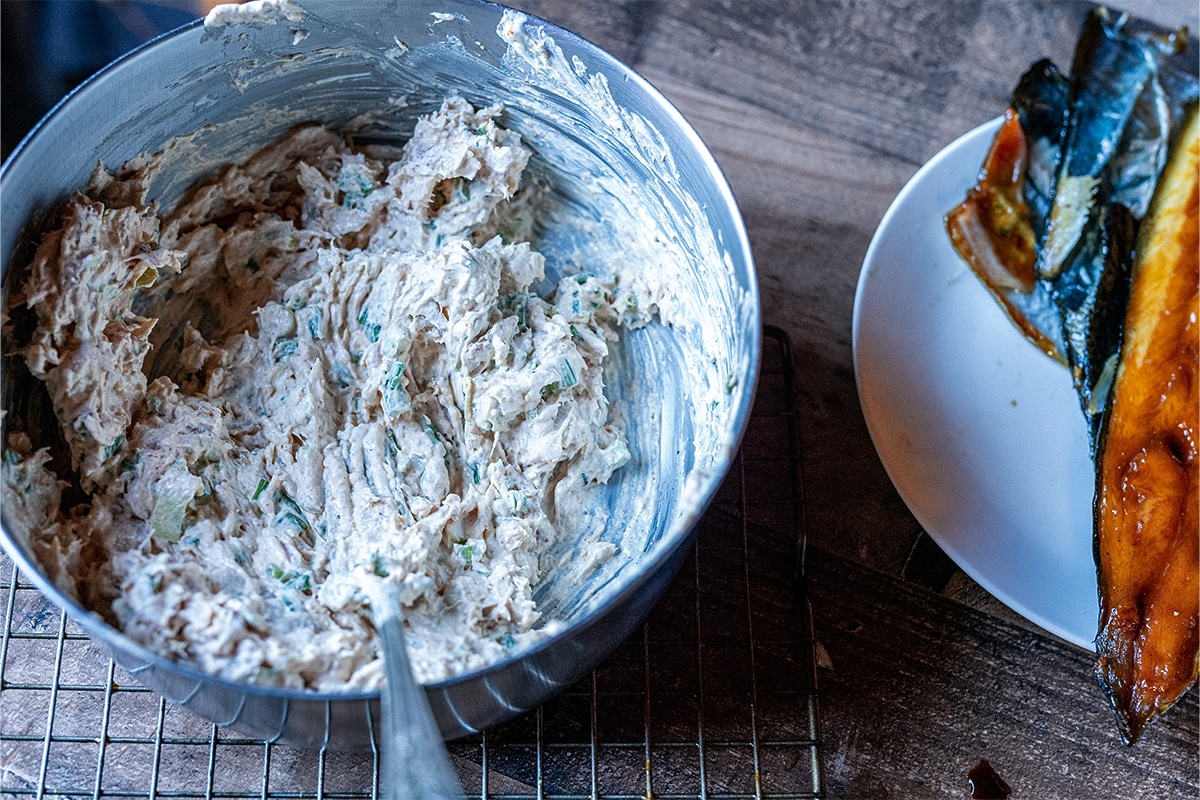 Smoke for approximately 4 hours, or until the fish is cooked all the way through, brushing it occasionally with the honey and soy glaze.
Once finished, remove the fish from the smoker and allow it to cool.
Remove and discard the skin, then lightly shred the fish filet, removing any remaining bones.
Place the shredded fish in a mixing bowl with the sour cream, cream cheese, scallion, mustard, lemon juice, vinegar, Worcestershire, and remaining seasonings and spices.
Use a fork to further shred the fish and incorporate it into the other ingredients.
Adjust seasoning,d adding more Dijon, lemon juice, etc., to taste. Serve with crackers.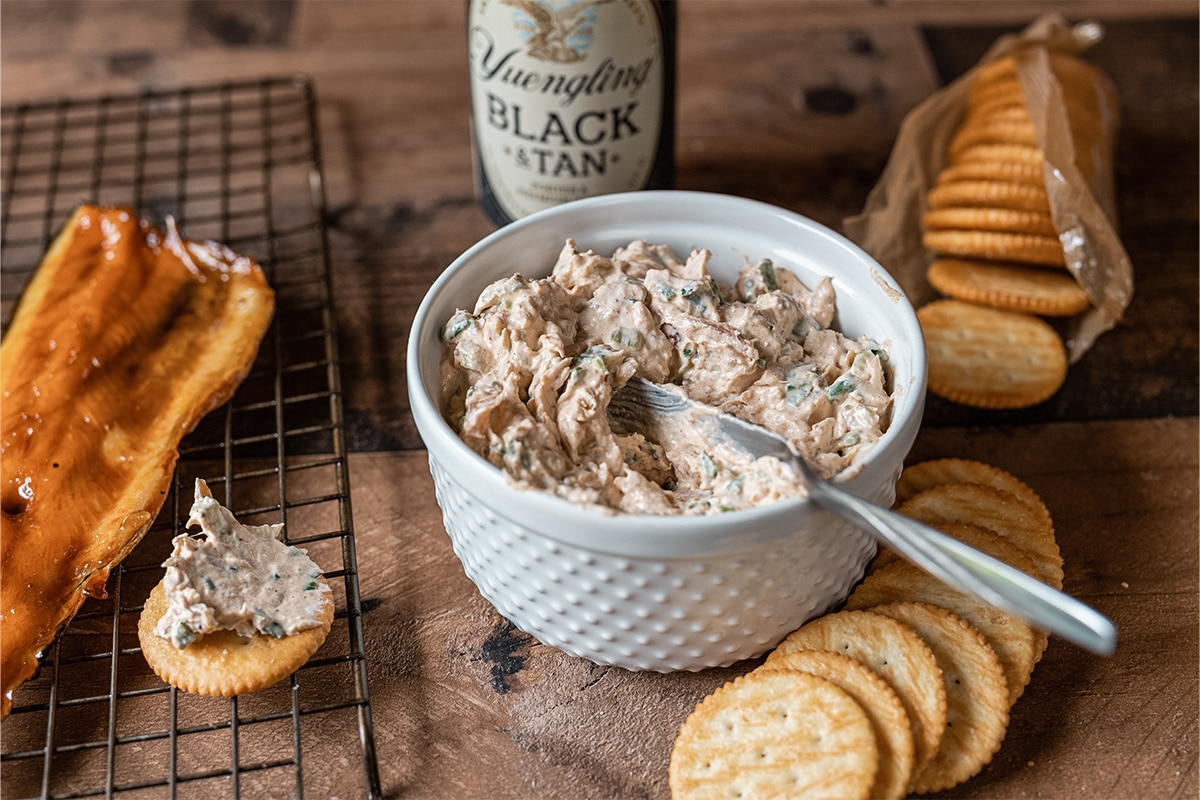 ---
READ NEXT – The Perfect Hasenpfeffer Recipe With Homemade Spaetzle