Everybody loves to hate coyotes. Since Lewis and Clark first "discovered" Canis latrans on their trailblazing exploration of the frontier, Americans have had a high-key beef with the animal the explorers dubbed a "prairie wolf." That beef continues into the 21st century if you go by the number of "coyote attack" headlines that make the evening news nationwide.
While coyotes are probably just trying to live their best lives, their predatory habits don't do them any favors. Still, they're generally bastards and probably deserve most of the shade thrown their way.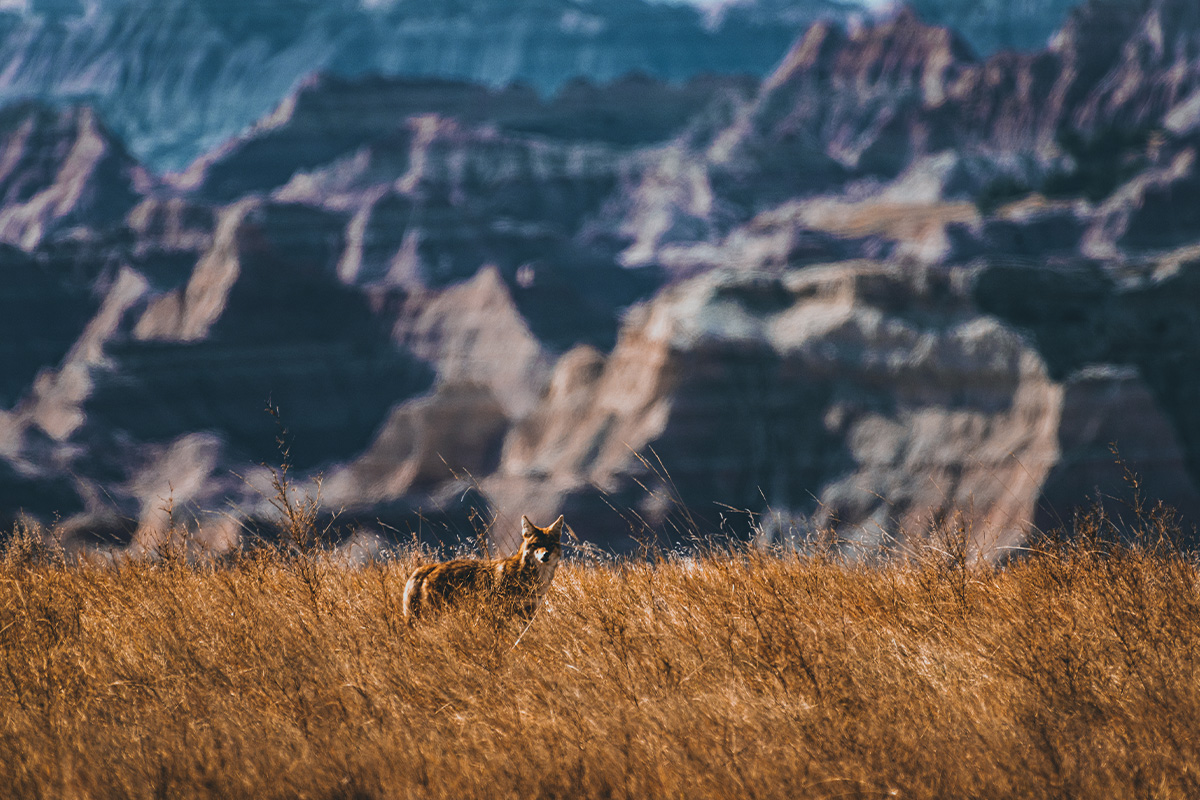 Getting down to brass tacks, coyotes cause an estimated $232 million in livestock losses each year. Yotes also wreak havoc on whitetail deer populations and regularly snack on turkey poults and upland game birds, such as pheasants and quail.
Yotes in the United States and Canada also aren't averse to making an hors d'oeuvre of small house pets when they see an opportunity.
Coyote populations are also spreading like a virus across the continent, threatening native species in rural settings while stirring up trouble in some of the busiest metropolitan areas in the country. They're considered an invasive species in many parts of the country, and many ranchers and hunters consider it their patriotic duty to shoot song dogs on sight.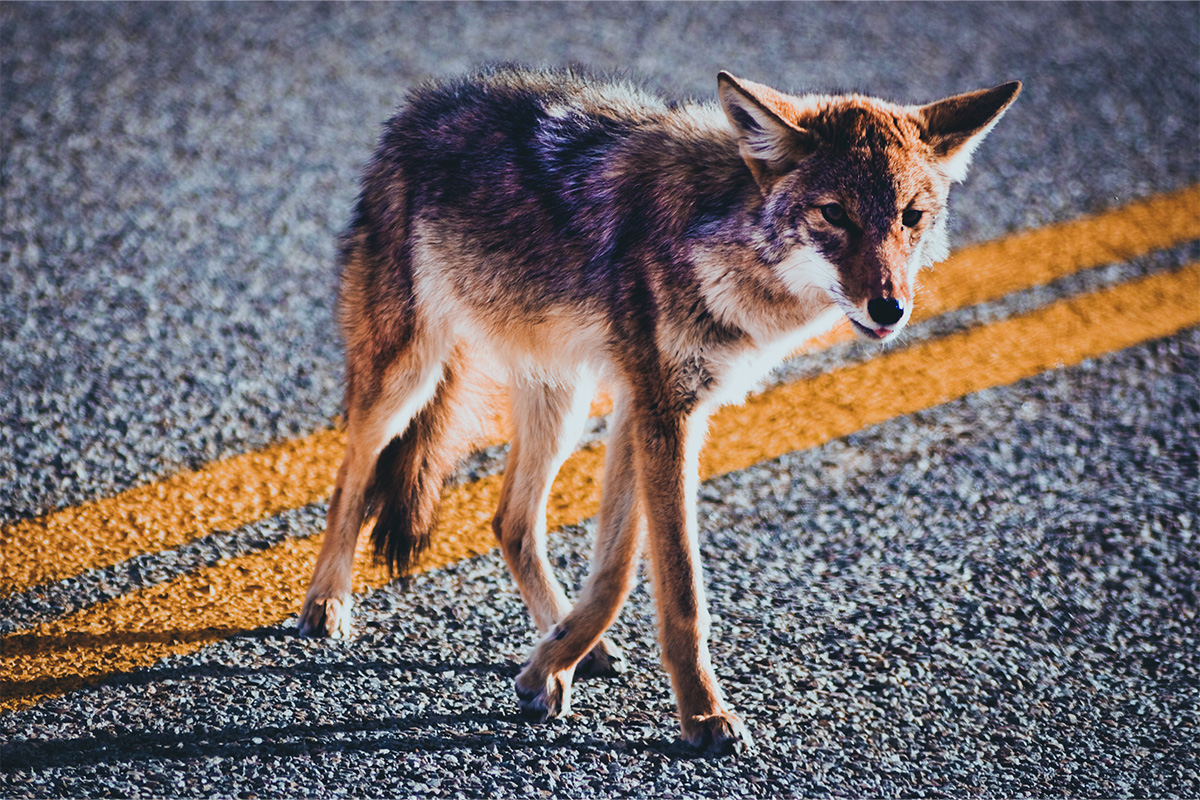 It's not like we needed more reasons to hate on coyotes, but they are delivering. Although coyote attacks on humans are relatively rare, they still make headlines.
From gnawing on the faces of suburban toddlers to mauling talented country music singers, here's more fuel to throw on your coyote hatred fire.
RELATED — Coyote Calling: Match Prey Sounds To Kill More Yotes
---
Kelly Lynn Keen, 3
Aug. 26, 1981 – Glendale, California
The only reported U.S. fatal coyote attack occurred more than 30 years ago when a coyote grabbed 3-year-old Kelly Keen in the driveway of her Glendale, California, home. The coyote dragged the toddler down the street before her father could chase the animal off her.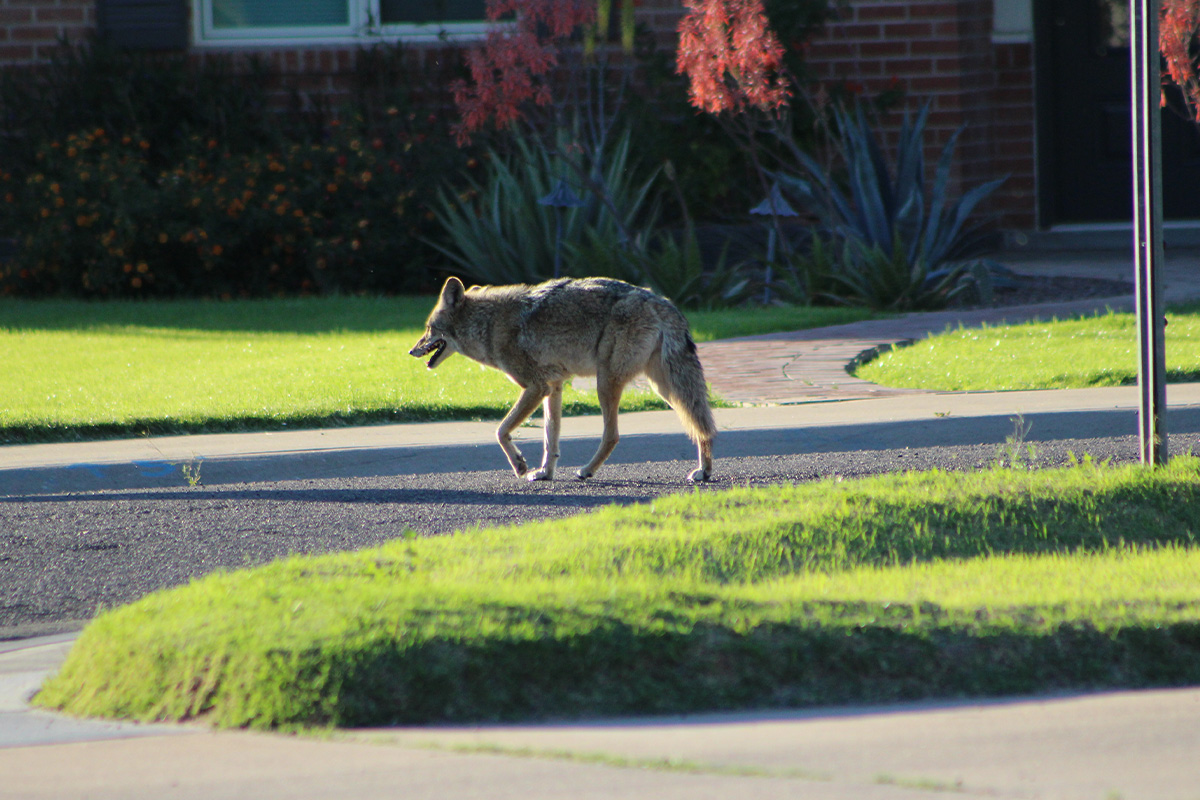 Kelly was rushed to the Glendale Adventist Medical Center, where she was in surgery for four hours before she died from a broken neck and substantial blood loss.
The incident sparked a coyote hysteria that resulted in county personnel disposing of 55 urban coyotes.
RELATED — Coyote Hunting: Intense Scouting and Planning Pay Off
---
Taylor Mitchell, 19
Oct. 27, 2009 – Nova Scotia, Canada
Rising country music singer Taylor Mitchell, 19, was mauled by a pack of coyotes while hiking in Nova Scotia's Cape Breton Highlands National Park. The young woman bravely attempted to fend off the pack of bloodthirsty 'yotes with her car keys and a penknife, without success.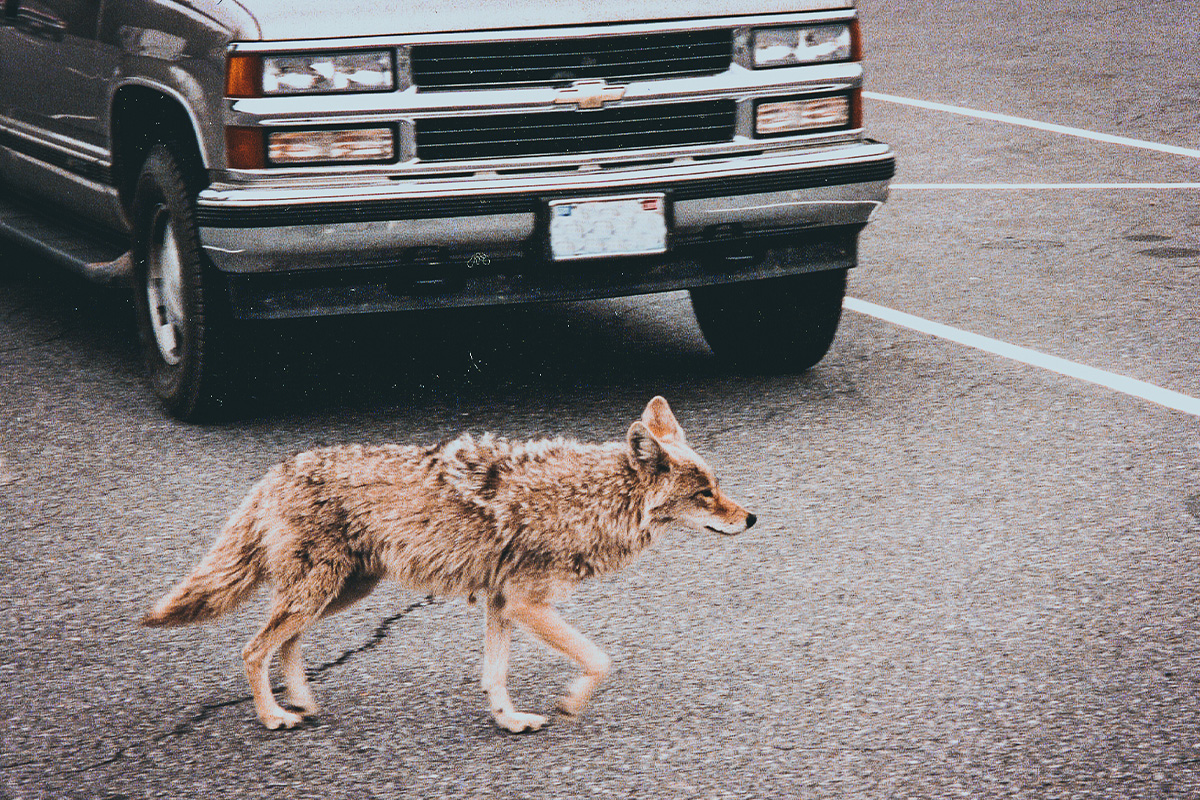 Several Canadian hikers heard Mitchell's screams and followed a trail of blood, torn clothing, and a discarded knife to find a bloodied coyote standing over her badly injured body. She was airlifted to a local hospital and later died of blood loss.
Mitchell's gruesome death is the only known fatal coyote attack on an adult.
RELATED — Predator Calling Contests Under Attack From Virginia Lawmaker
---
Ariya Eliyahuo, 2
Dec. 2, 2022 – Los Angeles, California
In early December, a coyote attacked 2-year-old Ariya Eliyahuo in the front yard of her Los Angeles home in broad daylight. The attack on the toddler happened at 3:45 p.m., just after her father had picked her up from daycare.
The family's Ring home security camera recorded the whole horrifying incident. The video shows the coyote running across the street, grabbing Ariya by her left leg, and dragging her down the sidewalk.
"I heard Ariya scream. I thought she fell down," her father, Ariel Eliyahuo, told CNN. "I ran immediately to see what was going on, and I saw the coyote attack her. I picked her up in my arms and tried to make the coyote go away."
Even after the toddler was safe in her father's arms, the 'yote lingered, circling back around as if looking for another opportunity to grab the child. The father chased the coyote off by shouting and pelting the animal with a water bottle.
Ariya was taken to the hospital and treated for minor abrasions. The toddler also received a round of rabies shots.
It's not like the Eliyahuos live in rough-and-rugged rural America. They live in Woodland Hills, an upscale neighborhood in the San Fernando Valley of northern Los Angeles.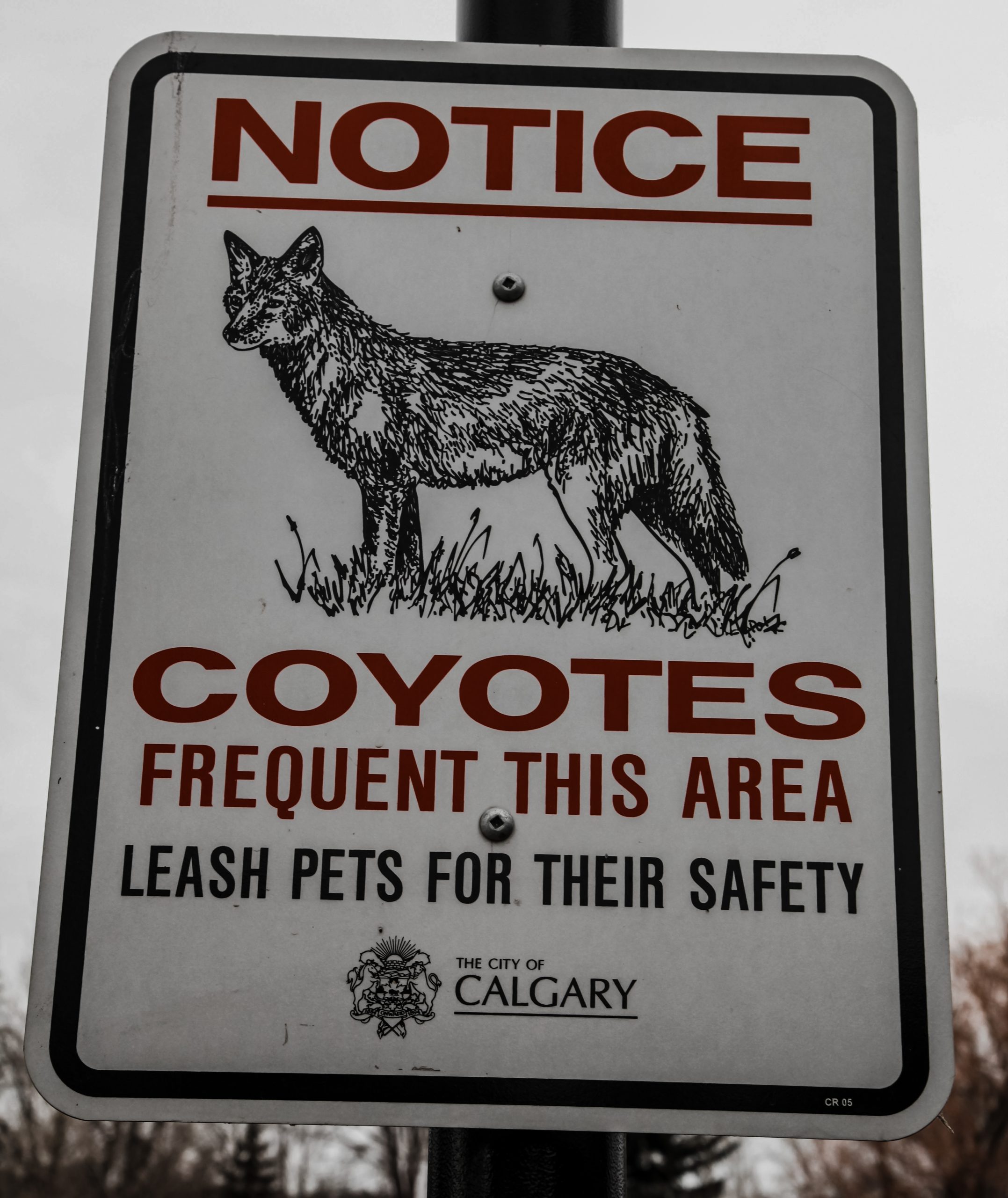 "We don't live in a zoo. We live in Los Angeles," Eliyahuo said. "Now I'm really, really, really afraid to let the kids go out, even in the backyard, by themselves."
The offending coyote has since been captured and killed.
RELATED — Montana Wolf Hunting Is Back On, District Judge Says
---
2-Year-Old Girl
April 28, 2022 – Huntington Beach, California
In April, Bree Anne Lee Thacker was enjoying a day at the beach near Huntington Beach Pier in Southern California with her two daughters — ages 2 and 3. While the youngest was playing in the sand, a coyote rushed her from behind. The animal grabbed her by the face, shook her in its jaws, and tried to drag her down the beach. The child sustained serious but non-life-threatening injuries.
"Essentially, the coyote ran up and tore the girl's face, leaving deep lacerations and now scars on her face," said Sam Soleimany, the attorney for the family, who are now suing the city of Huntington Beach, claiming negligence led to the brutal attack.
RELATED — Wild Hunting Tactics: How 7 Apex Predators Do What They Do Best
---
Landon "Knox" Thomas, 2
May 3, 2022 – Dallas, Texas
In May, a coyote dragged 2-year-old Landon "Knox" Thomas off the porch of his Dallas home. Landon's mother, Genna Thomas, was helping her 5-year-old son get ready for school when she heard the beep of her security alarm, indicating the front door had opened. She rushed to the door to find a coyote with its jaws clamped around the toddler's head.
"The door opened at 8:15 a.m., and I was on the phone with 911 at 8:17 a.m. — it happened so fast, within minutes," Thomas said.
The toddler sustained multiple lacerations to his head and neck, and a hairline jaw fracture, when the 'yote dragged him down his front steps during the attack.
Before the attack, Dallas authorities had taken several calls reporting aggressive coyote behavior, including one detailing a coyote stalking kids as they walked to school. A doorbell camera even caught the offending coyote snatching someone's front porch DoorDash.
RELATED — There Are Gray Wolves in New York Says DNA of Hunter's Kill
---
Dean Karnazes, 59
Aug. 12, 2022 – Marin County, California
Ultramarathoner Dean Karnazes said he was knocked down in the early hours by a coyote while running the 150-mile Marin Headlands Endurance Race near San Francisco's Golden Gate Bridge.
"I was running down a trail in the middle of the night, heading toward the turnaround at the northwest parking lot of the Golden Gate Bridge. I unwrapped an energy bar and took a bite," Karnazes told SFGate.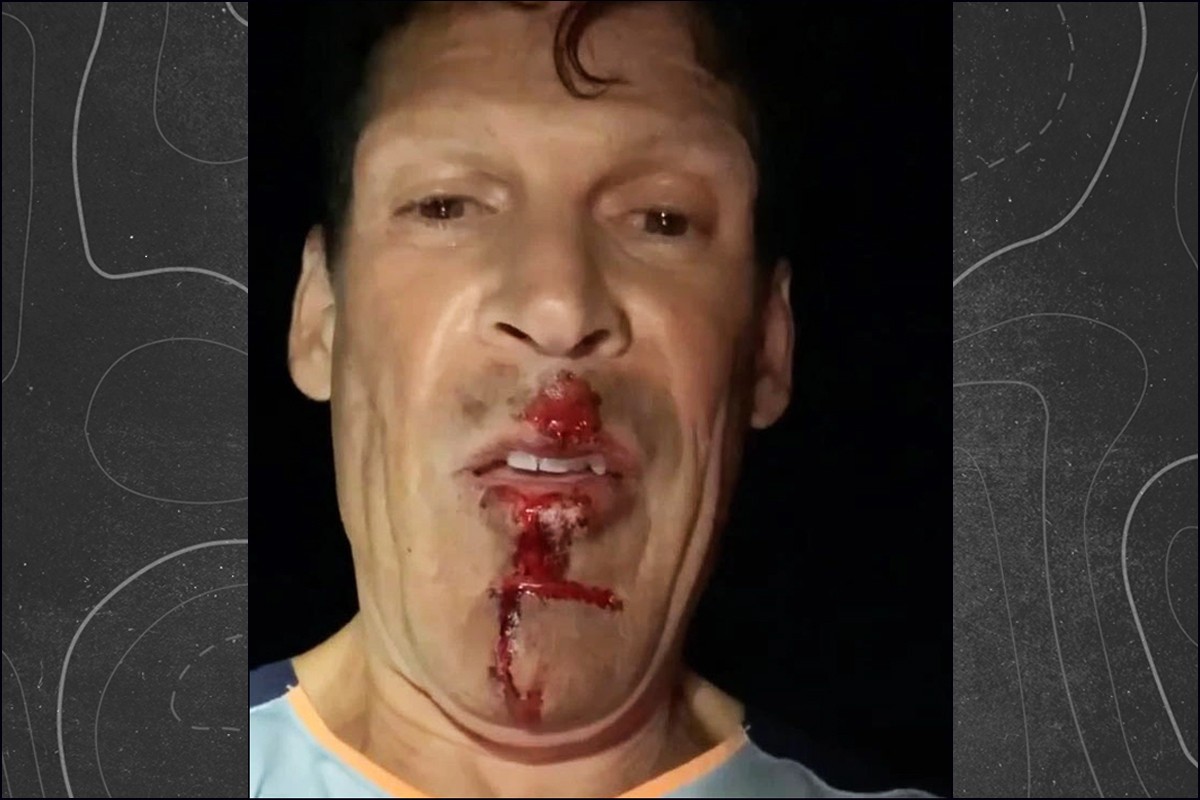 "Then I heard footsteps coming up behind me and thought it was a dog. I swung around to look, and a coyote slammed into me, sending me to the ground. It was going for the food I was eating and either miscalculated or got thrown off when I abruptly spun around."
Immediately following the incident, Karnazes posted a 37-second video to his Instagram. Visibly shaken and bleeding from his lips, the runner described how he fended off the wild animal with a trekking pole.
Karnazes's wounds were sustained during the fall, not by a coyote bite.
RELATED — Trail Running: 6 Basic Tips To Train Successfully
---
Elodie Lewis, 3
Aug. 11, 2021 – Cape Cod, Massachusetts
Little Elodie Lewis was on vacation with her family, enjoying the early evening stars on the beach, when a coyote came out of nowhere and grabbed her around the neck.
"We just heard a bloodcurdling scream," Elodie's mother, Megan Lewis, told Inside Edition.
"It was stalking us the entire way up to the car. It was less than three feet away from us.
"I thought it was a dog at first, but then I saw it in the seagrass, and it was just staring at us.
"She had puncture wounds to the back of her neck and skull, a puncture wound and laceration to her left cheek, a laceration to her ear, which was mutilated, as well as scratch marks along her neck," Lewis said.
Officials believe the coyote that mauled Elodie is the same one that had attacked a grown woman on a Cape Cod beach a few weeks earlier. Marcy Sterlis attempted to fend off the canine with a piece of driftwood.
Two passing fishermen heard her stressed cries for help and came to her aid, scaring the 'yote off by striking the side of their boat with a paddle.
A park ranger tracked down and shot the offending coyote minutes after it mangled Elodie's face.
RELATED — Wolves in Northern Minnesota Helping Moose, Eating Beavers
---
2-Year-Old Boy
Jan. 20, 2020 – Exeter, New Hampshire
In 2020, a New Hampshire dad was on an evening walk with his wife and three kids when a coyote grabbed his 2-year-old son by the hood of his jacket. Before the animal could drag the child away from the group, the father, Ian O'Reilly, sprung into action to save the toddler. O'Reilly landed one good kick and then jumped on the 'yote, wrestling it into submission.
The father grappled with the animal for more than 10 minutes before finally suffocating it with his bare hands.
"In the moment, you don't really pay attention to what's going on. You just try and go with whatever goes through your brain — instincts, I suppose," O'Reilly told reporters.
Just two hours earlier, the same coyote had attacked and bitten a woman and her two dogs at the back door of her nearby Kensington home.
RELATED — Survival Tactics: Life and Death Lessons From Our National Parks
---
What To Do If You Encounter a Coyote
Despite the dramatic and disturbing attack headlines, most coyotes, like most wild animals, have a healthy fear of humans. However, 'yotes in populated areas quickly become habituated to humans. Living alongside people can lead to bolder behavior in typically wary song dogs.
Coyotes are opportunistic predators that prefer easy meals. Most 'yotes will back down given a bit of intimidation. If you encounter a hostile coyote, maintain eye contact while shouting and waving your hands.
While running from a coyote could trigger the animal's prey drive, that doesn't mean you can't attempt to disengage from the animal. Retreat to a populated, well-lit area if possible, without turning your back. And report any aggressive coyote behavior to the proper authorities as soon as possible.
---
READ NEXT — Hunting Coyotes From Helicopters – Death From Above