Hunters spend a lot of time in the woods. Most of us can move through the outdoors with a sense of confidence built through an intimate familiarity with nature. The fact that we're often toting weapons also helps mitigate the fear factor nonhunters usually associate with dark, remote places. That doesn't mean we don't run into some seriously creepy things that sometimes can't be explained away.
There's a reason so many popular horror films take place in deep, dark forests. Admittedly, the woods can be a freaky place — even for seasoned hunters — and few people who venture into the backcountry regularly haven't come away with at least one experience that made them consider not going back.
The question was recently posed on the r/AskReddit sub, asking hunters to reveal the weirdest shit they've seen in the wilderness; here are the best stories from those who responded:
---
Weird Skeletons
Hunters come across animal carcasses and skeletal remains in the woods all the time. A pile of bones might be worth a passing glance but isn't unsettling; just a reminder of the circle of life (cue Disney music). But sometimes, there's something about the way the bones have been arranged that makes your butt pucker, like the bones Reddit user u/ms461 stumbled upon: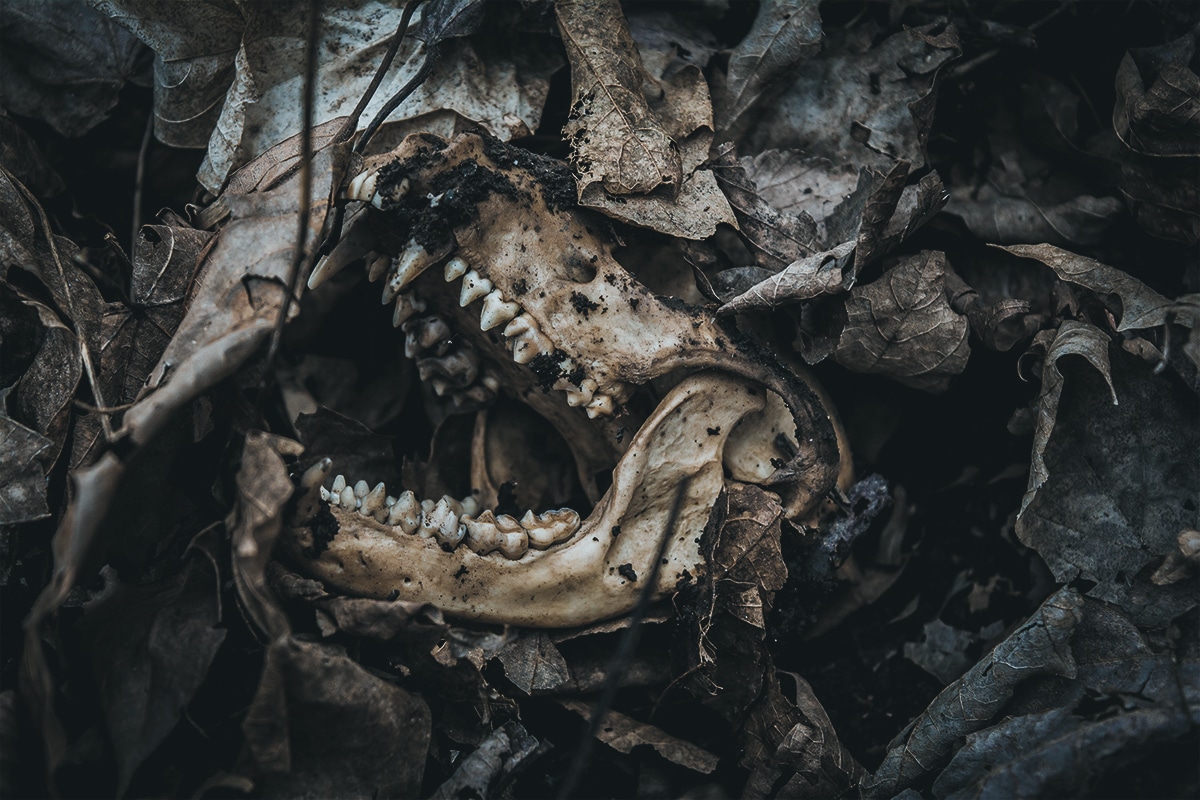 "I crossed over a little ridge in the middle of the woods, at least two miles from the closest road, and I saw what looked like a full skeleton of a cow tied together with twigs and a little bit of twine. Whoever made it had fashioned it to be sitting on a log."
Deepwoods livestock art is weird enough to make pretty much anyone want to hoof it out of Dodge, but there's more to this creeptastic story.
Someone had left "a very neat pile of bones in front of the thing and nothing anywhere else. I saw it and about fainted. Definitely really odd, considering how far we were off the road and how thick and steep it was.
"I ended up getting the folks I was with to check it out, just for shits and giggles."
Getting your buddies to witness strange bone sculpture idols in the middle of the woods is just plain smart. There's no reason to burden that voodoo curse all on your own. Better to share the love. Good job, u/ms461!
GOOD GEAR – Go Around in Style With the BRCC Vintage Logo T-Shirt
---
Screaming Sasquatch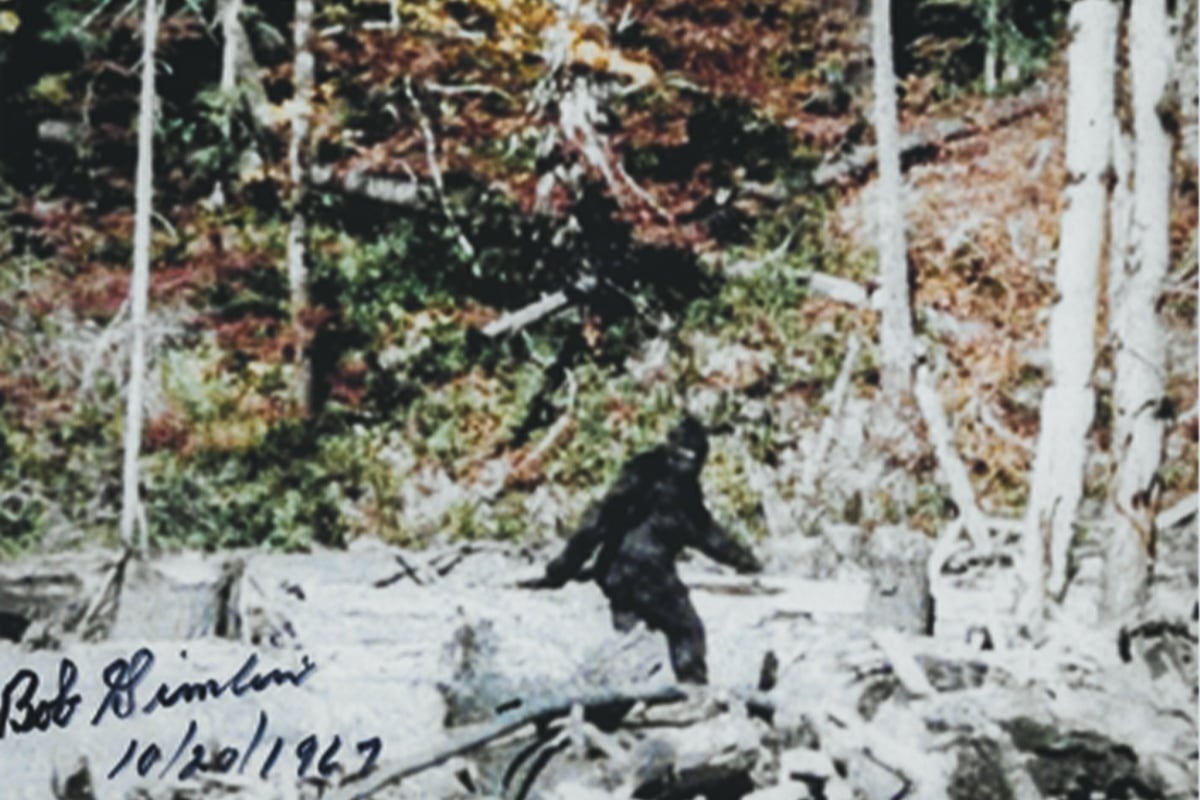 Hunters hear weird sounds in the woods all the time. The random screams of bobcats, mountain lions, and foxes can curdle blood even when you know the source. But when you hear wild wails like the ones captured on video by a hunter deep in the Ontario woods in 2019, and you can't pinpoint the source, it can be enough to make you want to pack your shit and head away from the hills.
In 2013, my dad and I hunted during the early muzzleloader season in George Washington National Forest near Deerfield, Virginia. It was a cold, rainy trip, and we struggled to keep our primers dry. The woods were understandably barren, and after about three days, we concluded that we were the only humans on the entire east side of Little North Mountain. We hadn't seen a single truck, let alone another hunter.
That night I was jolted awake by a howling scream like nothing I'd heard before, echoing down the mountain from just above camp. It sounded almost human but not quite. I had my eyes wide open and glued to the ceiling of my tent as my mind raced through all the animals it couldn't possibly be when a second call answered the first, this one closer to the tent, probably less than 300 yards down the washed-out trail that wound its way up the mountain just behind our camp.
"Did you hear that?" I whispered to my Dad, who was stretched out on his cot just across the tent.
"Yep," was his one-word answer.
"The rifles are in the truck," I whispered back.
That was the last time those rifles ever spent the night in the cab of the Tacoma, even during a dank, damp black powder season.
The following morning, we were up well before sunrise, joking about bigfoot and scarfing down breakfast oatmeal before heading out to hunt. Two forest rangers (not game wardens, forest rangers) in uniform pulled up and parked right next to our campsite. Without uttering a word, they slung rifles over their shoulders and headed up the washed-out trail in the direction of the yells we heard the night before.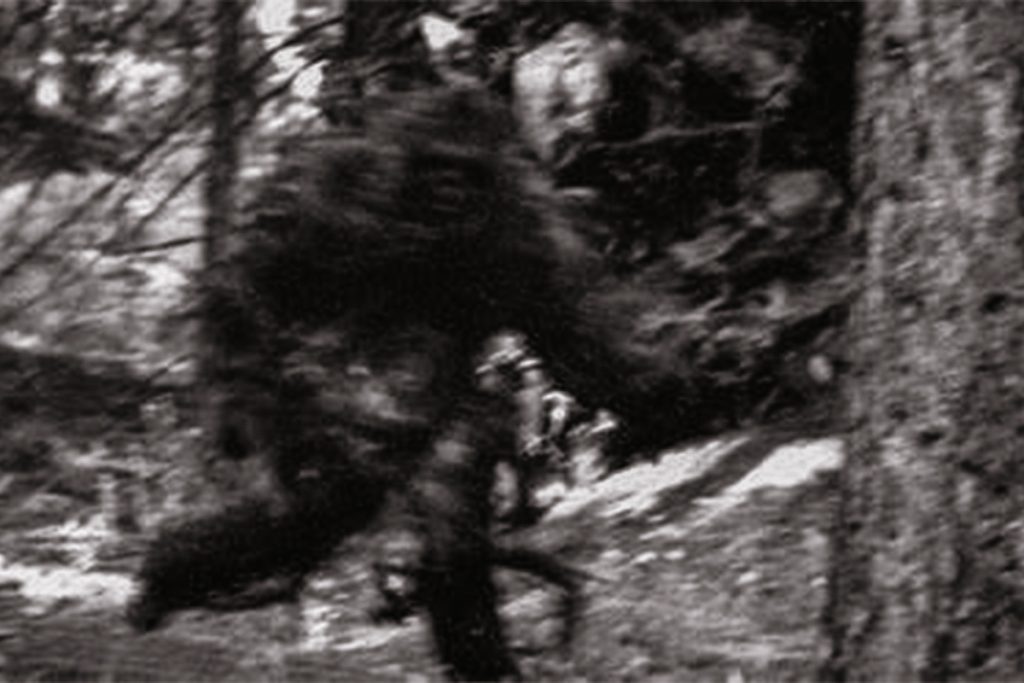 No idea what they were after, but we figured maybe they needed to tell two raucous young Sasquatch to keep it down because there were humans in the area. After that, we decided to hunt lower down the mountain.
RELATED – American Monsters: 5 Terrifying, US-Made Original Horrors
---
Strange Lights in the Trees
From ball lightning to mysterious ghost lights, hunters have reported seeing a strange glow in the woods at night. However, witnessing orbs in the darkness doesn't mean you're seeing something paranormal. It is more likely to be the bobbing headlamp of another hunter, or maybe it's aliens.
"In September, I was hunting antelope out near the Red Desert in Wyoming," a hunter who calls himself Brancher explained. "I had just shot my antelope and walked about 150 yards out to where he dropped so I could tag and begin field dressing the animal."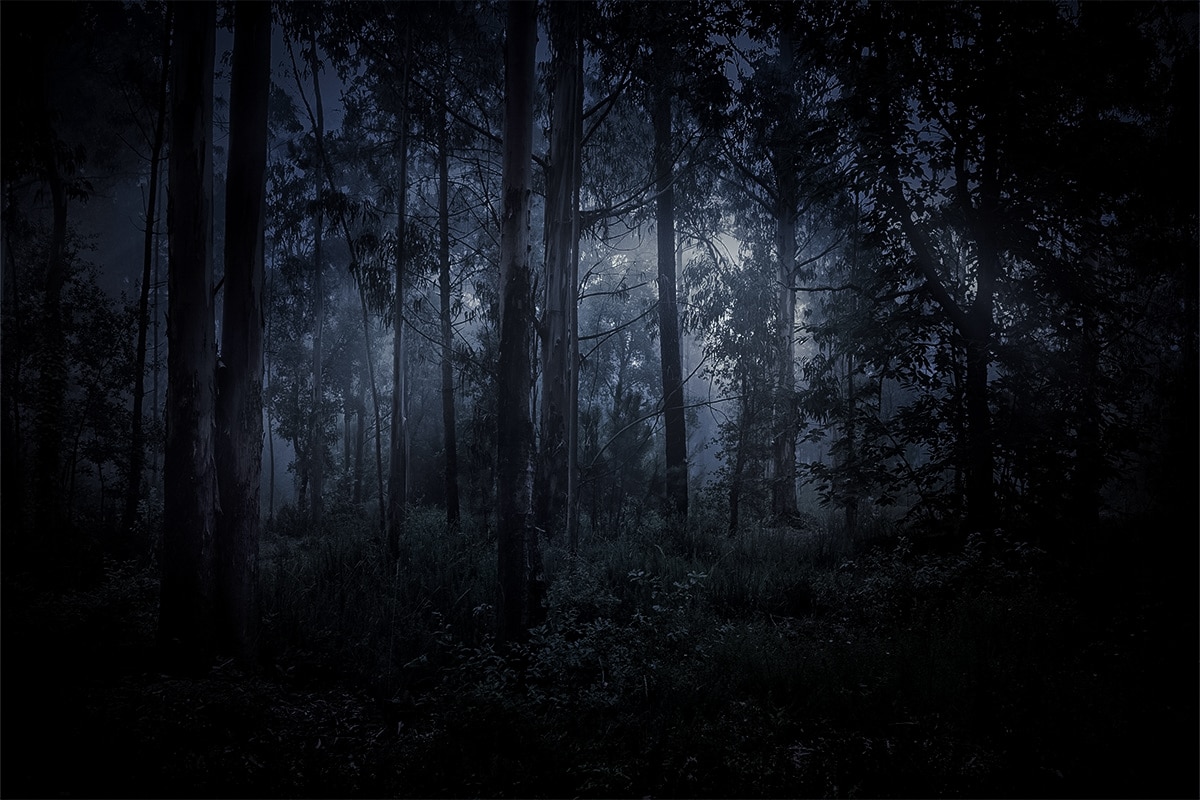 Brancher was about 40 miles from the main road and hadn't seen a vehicle or even another human during his remote hunt.
"As I'm walking out to the antelope, I look up, and about one to two miles off in the distance, I see this extremely bright light zooming over the landscape and headed my way. I thought it was probably a game warden on a side-by-side coming to check my paperwork and all. No big deal.
"I keep walking out and find the animal, then look up. This light dives down into the sagebrush, and I can no longer see it. It was about half a mile from me when it disappeared.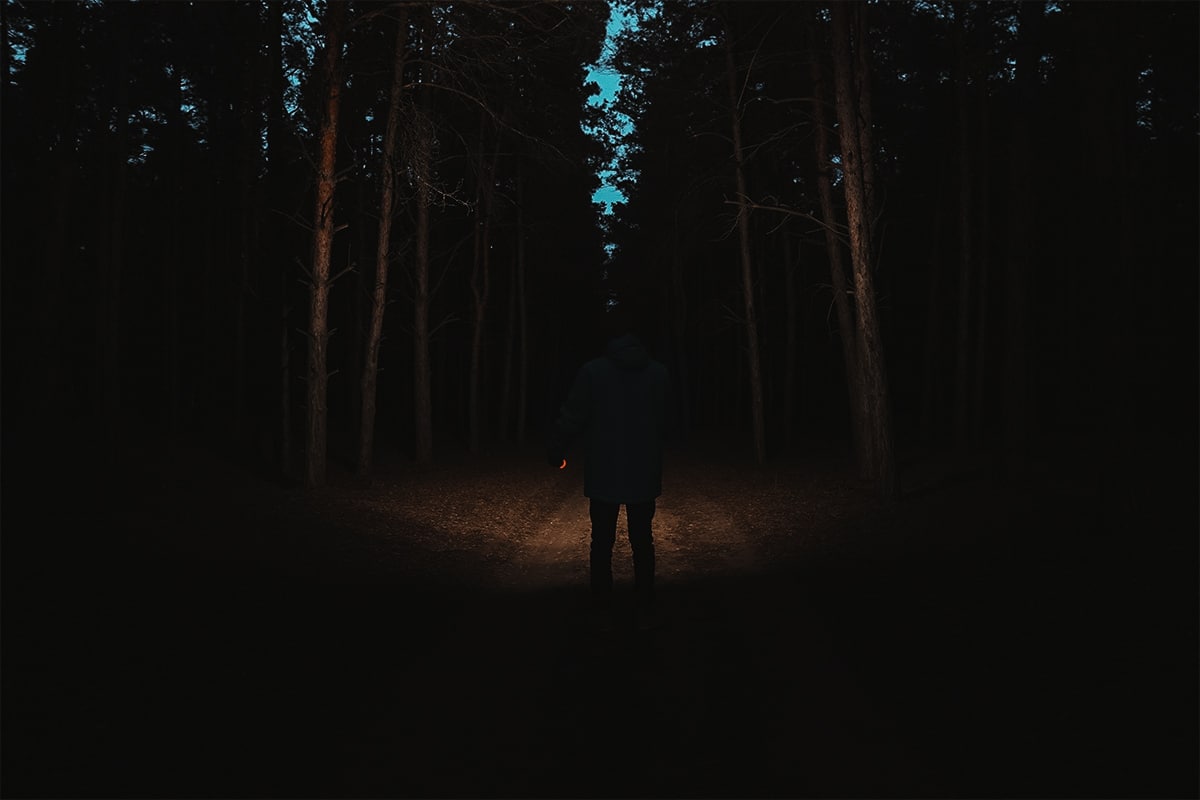 "I also notice I don't hear any engine if it is, in fact, someone in a motorized vehicle. I'm mostly confused at this point, not sure what the hell this light is or where it went, but I continue on and tag the antelope.
"It takes me 10-15 seconds to put the tag on, then I look up and see the light traveling away from me now. It's about three to five miles away from me and going at least 100 miles per hour. It was really zooming way faster than any vehicle could travel over that type of terrain. Also, there are no roads or anything where the light is traveling. I don't know how it was going so fast.
"I was pretty spooked at this point. I field-dressed the animal as fast as I could and dragged it back to my truck. I just had a very uneasy feeling at this point. I have no idea what that light was."
GOOD GEAR – Explore the Innate Curiosity for All Things Unknown With the BRCC Beyond Black Roast
---
Creepy Cabins in the Woods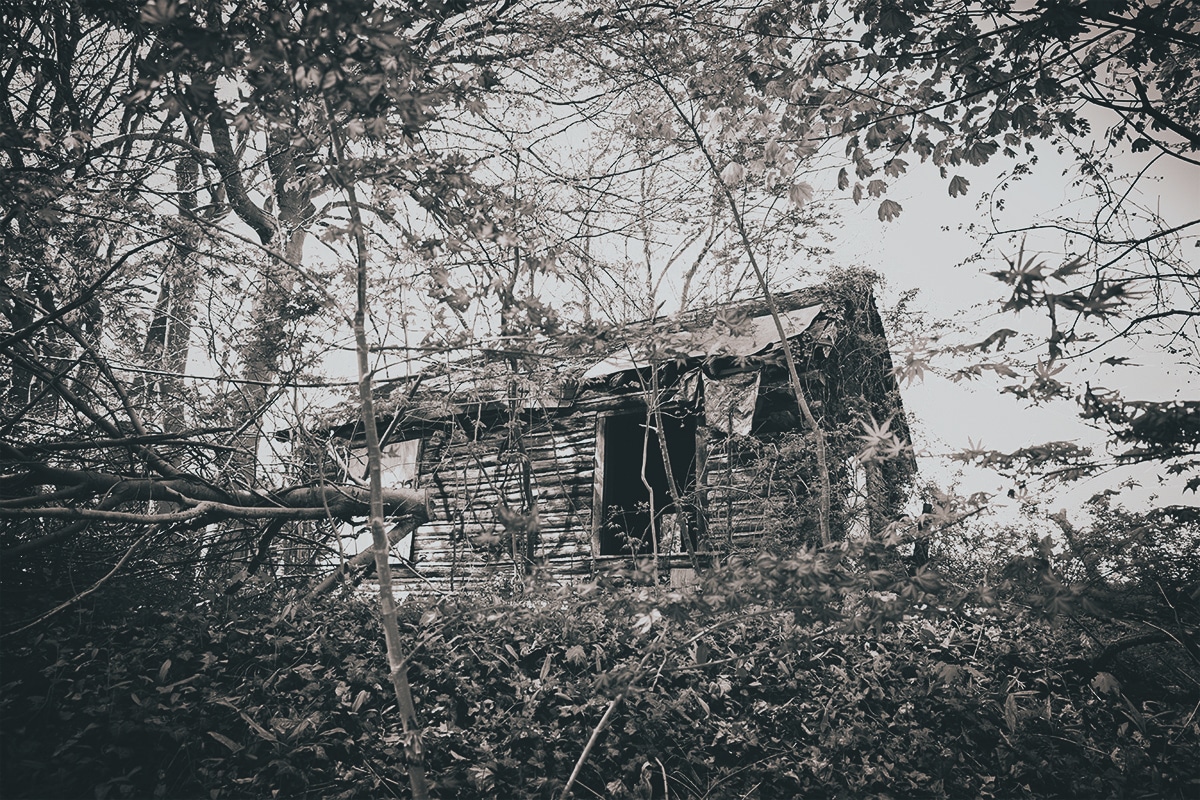 The plot is super familiar: A gaggle of coeds hiking in the woods during midterm break stumbles across a creepy cabin. They stop to ask for directions, and everyone ends up dead except for the really attractive blonde who survives simply for the sequel potential. If there's anything useful Hollywood has taught us, it's to give shuddersome sheds a wide berth.
But you don't have to take Hollywood's word for it. Plenty of people have inadvertently stumbled on backwoods bungalows where somebody was up to some weird shit.
u/godbullseye recounted his bizarre cabin encounter in the woods.
"I was once hiking in rural Kentucky when I stumbled across a cabin. I knock on the door, hoping someone there can give me directions back to the closest trail, so I get back to my car."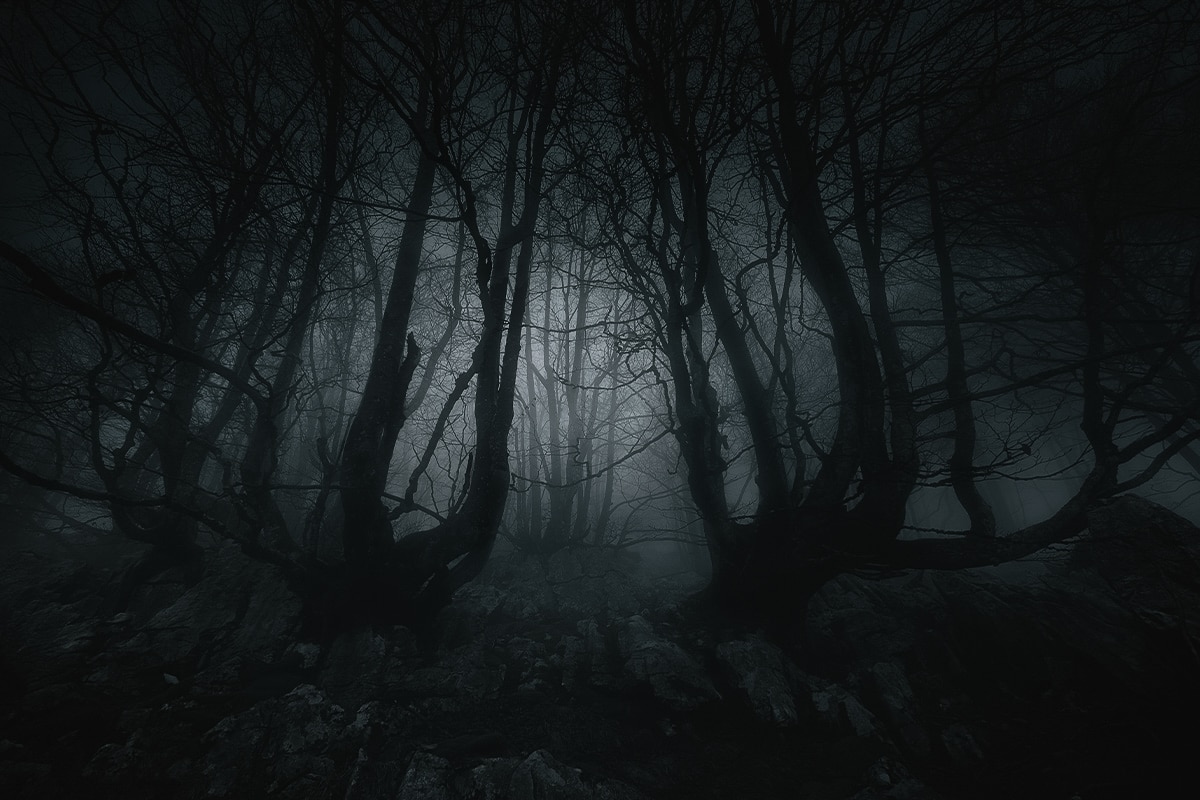 When no one answers the knock, this hiker does what pretty much everybody would do when they encounter a secluded shack well off the trail — he looks through the window.
"I see a very basic cabin. The creepiest thing I noticed was a bed with leather restraints at each corner and a dog leash wrapped around the top of the headboard like someone was leashed to the headboard. Got my ass out of there in a hurry."
This dude is obviously more intelligent than every character in every horror flick ever made.
Real-life backcountry cabins may not be hideouts for chainsaw butchers, but they seem to be hideaways for lusty bedroom activities. Although not quite the bondage boudoir u/godbullseye encountered in backwoods Kentucky, u/DarkoEnterprises and a friend discovered another sex shack near their backcountry overnight campsite.
"We got camp set up and decided to scout the area. It was getting dark, so we started heading back, following the sound of the river to guide us, when we spotted something… A shack.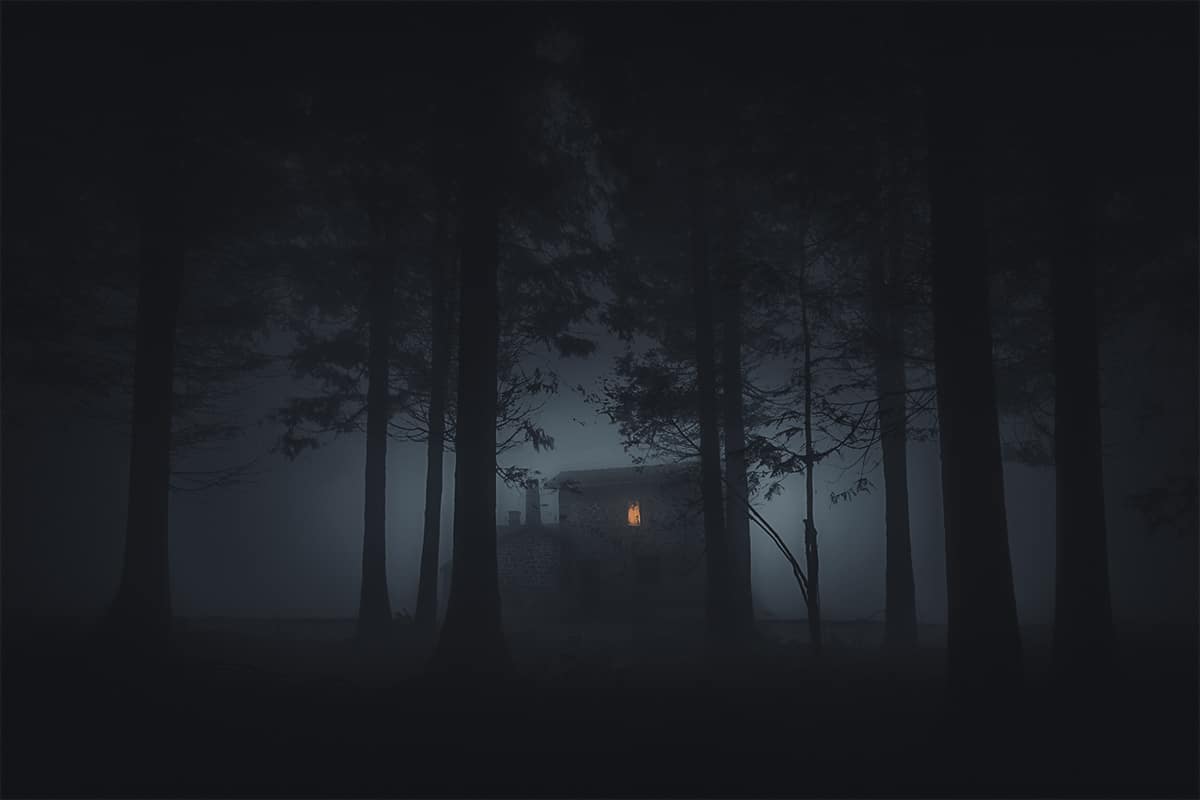 "We stop and look at each other and decide we better investigate. It is pretty close to where we will be sleeping, and this is weird.
"We get closer and realize it is basically a teepee made from scraps of aluminum and other sheet metal and a tarp. There is an inflated air mattress inside and wine and whisky bottles everywhere. There was also porn and a lot of extremely weird objects that someone normally would not have out camping.
"This place is a couple of hours from any town and at least a half hour from any road or trail. No vehicles parked anywhere even remotely close, because we would have seen them in our travels. We came to the conclusion that whoever had been here must have left, and they obviously did not want to be found.
"Then, on our way out, I noticed the campfire was still smoldering.
"We got the fuck out of there. We immediately packed up camp and blindly made our way back to the road. Fuck that. I've watched enough horror movies to know that we would not be waking up that morning."
---
READ NEXT – Headless Horseman: The Origins of an American Ghost Story