When Army veteran Chris Cruise left the service in 2006, he took up woodworking as a way to channel his energy and keep busy. He viewed it as a form of therapy because he could be productive and relax simultaneously.
But when he was laid off from his job in 2017, a month before Christmas, woodworking became more than just a "happy place" for him. It became his livelihood.
When he started Cruise Custom Flags, he worked with his wife out of their garage to develop a few ideas. He said he was passionate about "the American flag and all that it symbolizes," and then they built on that.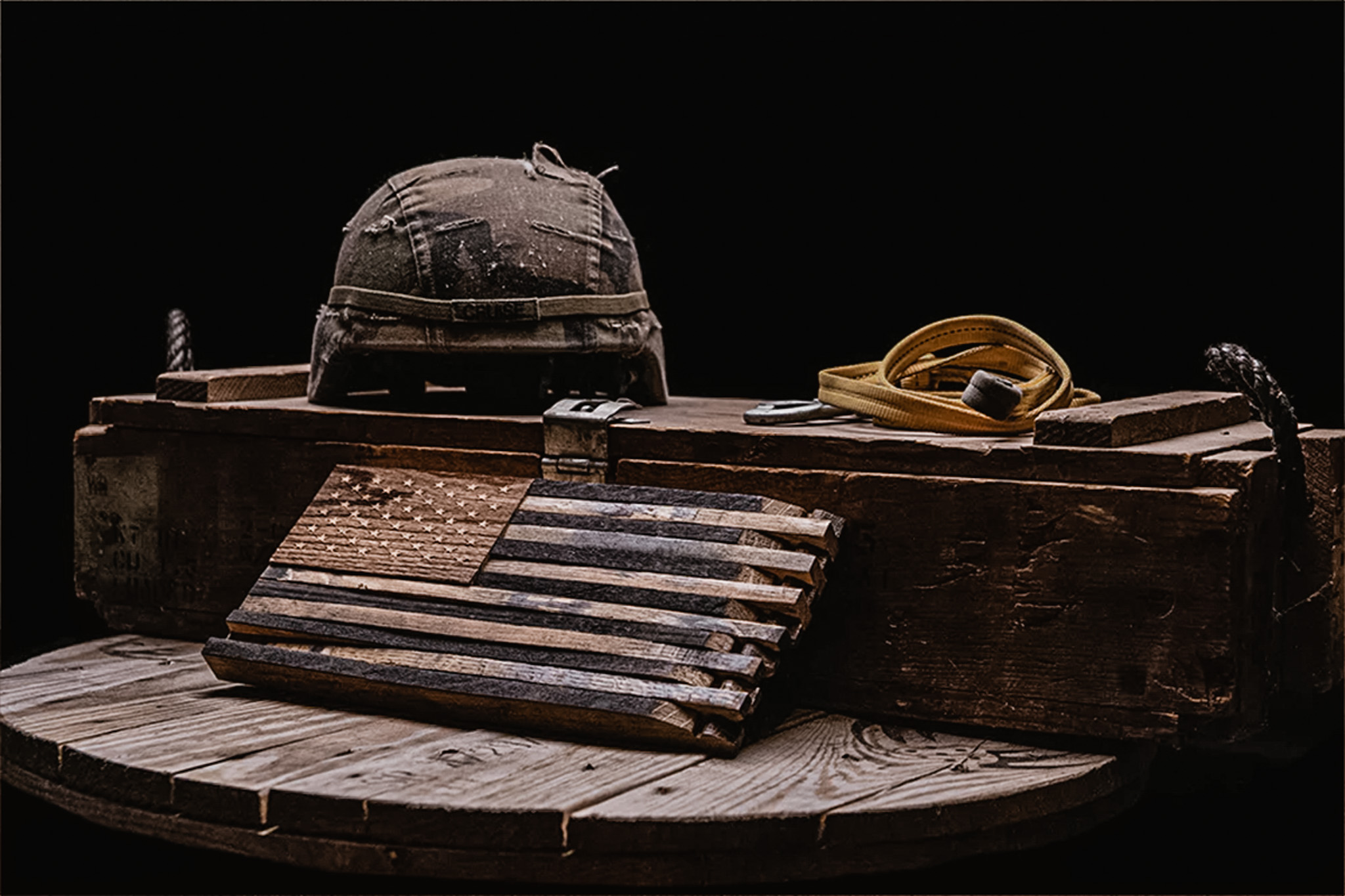 GOOD GEAR – Enjoy Big Savings This Holiday That Would Make Nixon Proud
---
"We wanted something in our home that represented her Kentucky roots and my service," Cruise said. "So we kicked around a few ideas and landed on, let's make American flags out of bourbon barrels."
Certainly, they could've used another type of wood, but the couple felt bourbon barrels were distinctly American. Back in 1964, Congress declared bourbon a "distinctive product of the United States." Some insist that it must also be made in Kentucky to truly be considered bourbon, but that's a topic for another story.
Cruise and his team source the charred oak barrels from Speyside Cooperage in Shepherdsville and Kentucky Bourbon Barrel in Louisville. Cruise receives the barrels, disassembles them, and begins sawing and forming the material to make his custom flags.
READ NEXT – Did the American Shad Save George Washington's Colonial Army?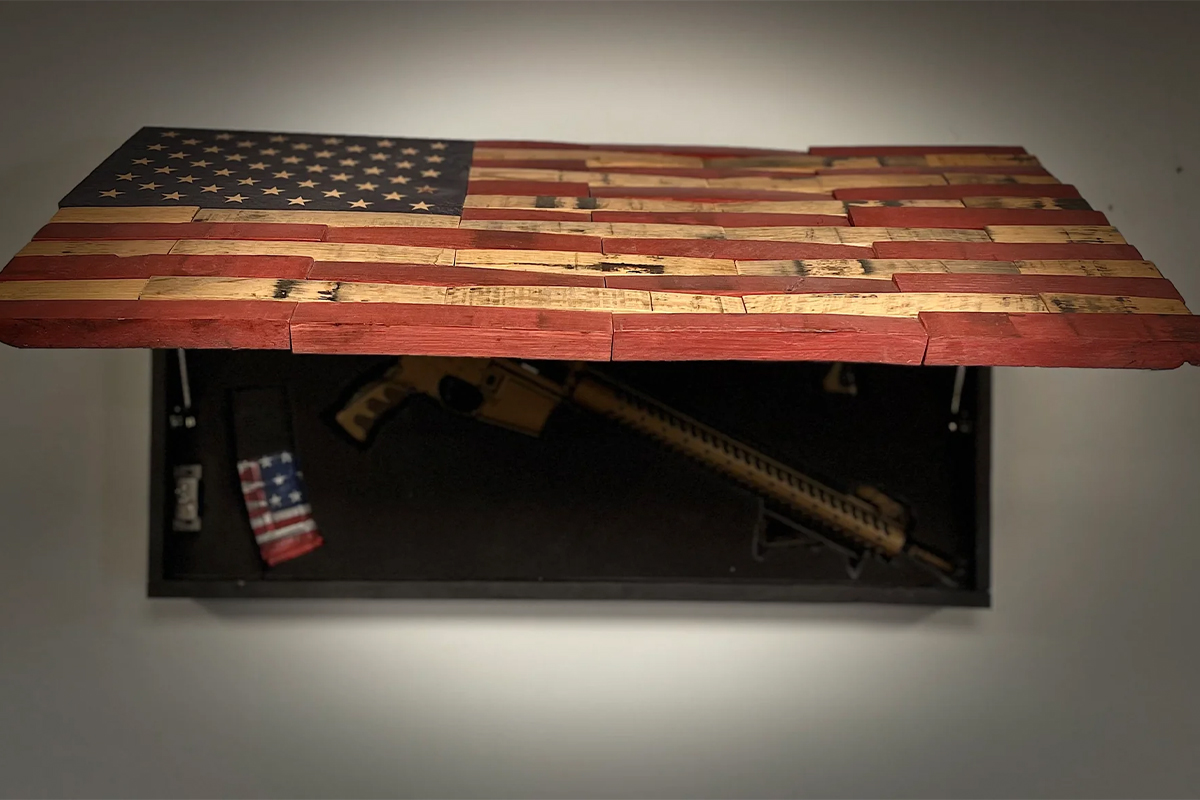 Some flags are finished in the traditional color of wood, and others are in full color. Many flags are etched, laser engraved, or done in collaboration with other brands.
"There's a unique metaphor of repurposing bourbon barrels," Cruise said. "Veterans once served a great purpose serving their country, and bourbon barrels once served a great purpose holding bourbon. We want to help veterans find their new purpose once they transition out of the military, making flags for other patriots and veterans."
With his business, Cruise has made it a mission to employ veterans in his shop and substantially donate to a higher cause. Fellow Army veterans have been involved since early on, and now Cruise has a team of six employees — all with military or first responder backgrounds.
GOOD GEAR – Conquer Your Taste Buds With the BRCC AK-47 Espresso Roast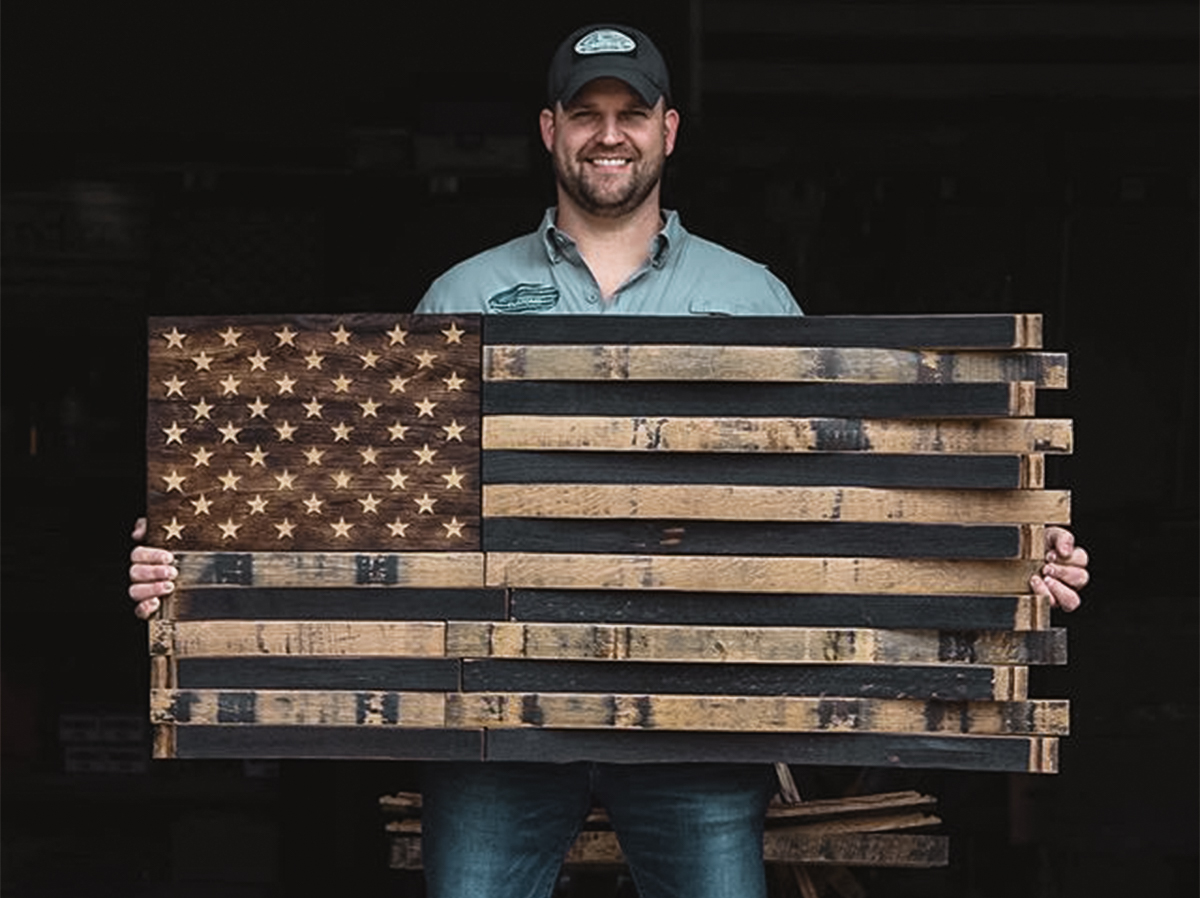 Today, the Kentucky-based business has received widespread acclaim by local and national media for not just quality craftsmanship but also its charitable donations.
Cruise Custom has given tens of thousands of dollars to support hospitals during the COVID-19 pandemic, breast cancer research, and military veteran causes. And in 2020, the company presented at the White House's Made in America Product Showcase.
---
READ NEXT – How NASCAR Was Born of Bootlegging and Daredevils