As the days get shorter and evening temperatures cool, it's hard to think about anything but elk. September is my favorite time of year for many reasons: new gear to test, new adventures to share with friends, but most importantly, I get to live a simple way of life in the mountains in search of the great wapiti. And to do that, I need my elk hunting gear squared away and well tested.
Elk are native to North America. Before European settlement, their numbers and distribution were massive. Elk could be found in nearly all 48 contiguous US states, and their population was estimated at about 10 million animals. As the country was settled and western expansion continued, elk were killed and driven from their original home range.
As settlers trudged westward with the mission of fulfilling manifest destiny, the elk sought refuge in hard-to-reach mountain terrain. As a result, today, the largest concentrations of elk are in the mountainous terrain of the western Rocky Mountains and in the Pacific Northwest. Thanks to the conservation efforts of organizations like the Rocky Mountain Elk Foundation and state and federal government regulations, elk populations today are estimated at around 1 million animals.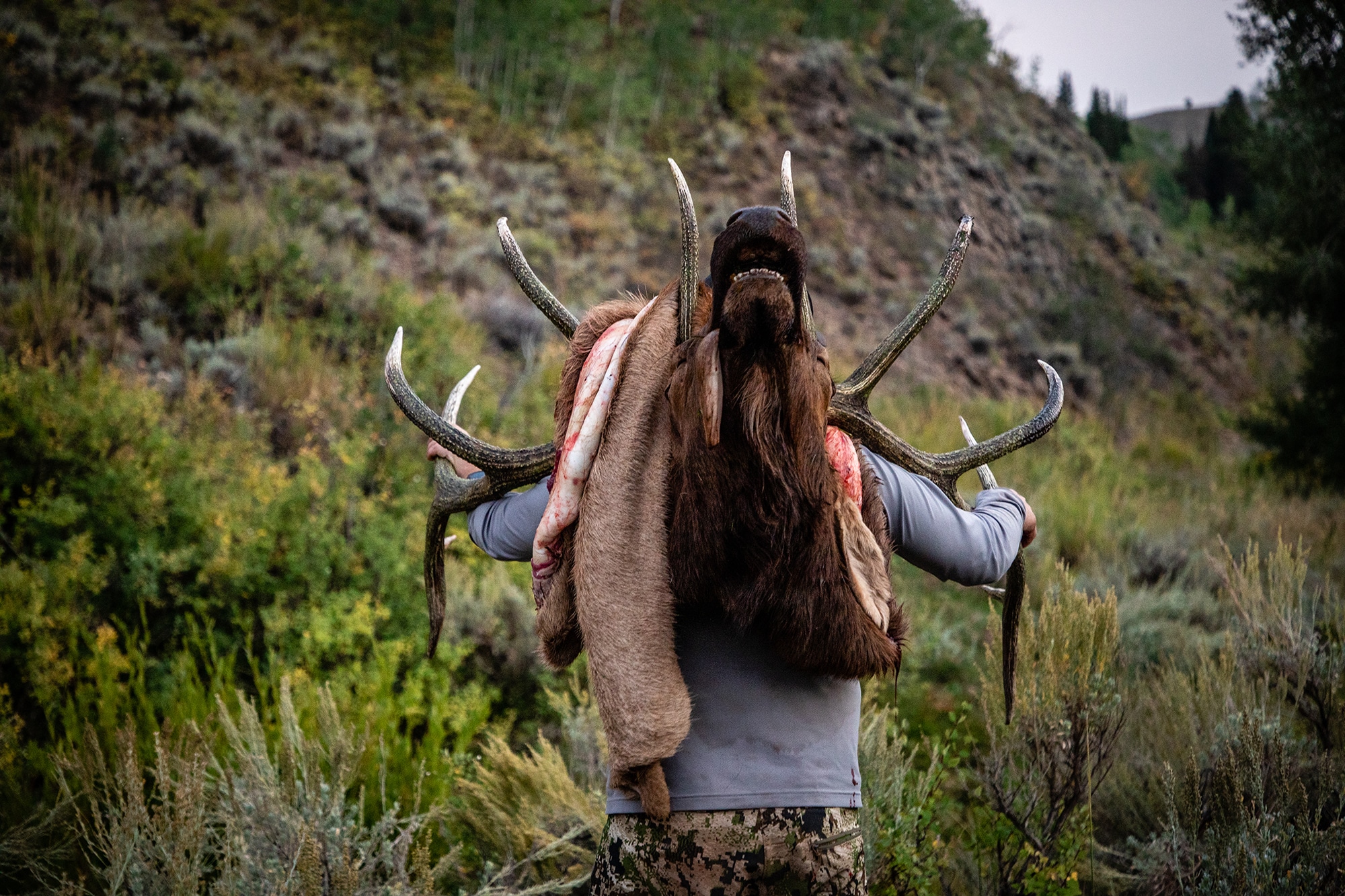 Elk have become an iconic symbol of the West. Their massive antlers, prehistoric-sounding bugles, and the rugged yet beautiful terrain they call home are all things that inspire bowhunters across the world to head west each September. I have changed the course of my military career to chase these gorgeous creatures every year; the allure is that strong.
I once heard Randy Newberg say something to the effect of: "Elk hunting has an expiration date. There's going to come a time where I'm not physically able to chase elk in the mountains."
What he said has stuck with me. If at all possible, I will hunt in September. I tailor my life and career around being able to spend as much time as possible in the mountains that entire month.
Living and hunting in the backcountry for about four weeks is much easier when you have the right elk hunting gear. I have heard things like "My boots fucked my feet up, and I had to go home," or "Man, we weren't prepared for the weather and had to come out early" far too many times.
Gear failures, or not having the right kit, can kill an elk hunt fast. Here is a list of items that will help you stay where the elk are, in the mountains.
---
Price: $24.99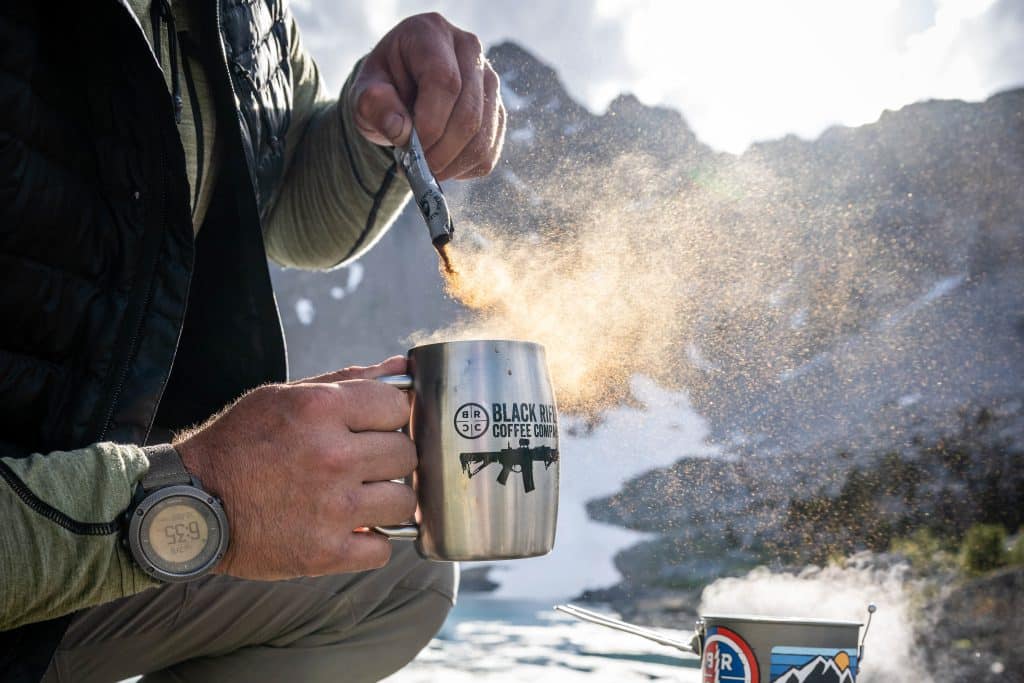 We all have vices, and mine is caffeine. I've been to some exciting places in the world and drank some shitty coffee. Thanks to BRCC, those days are behind me. Nothing compares to a good pour-over or french press on a cool September morning, but carrying the gear and the beans to prepare coffee into the field isn't always feasible.
When you don't have time to make bougie coffee, BRCC's instant coffee is the way to go. Each packet is lightweight: 0.14 ounces on my kitchen scale. I carry two for each day in the field.
A hot cup of coffee in the cold early morning darkness motivates me to get up and get my stiff and sore body moving, and it can brighten spirits more than you might imagine.
---
Price: $130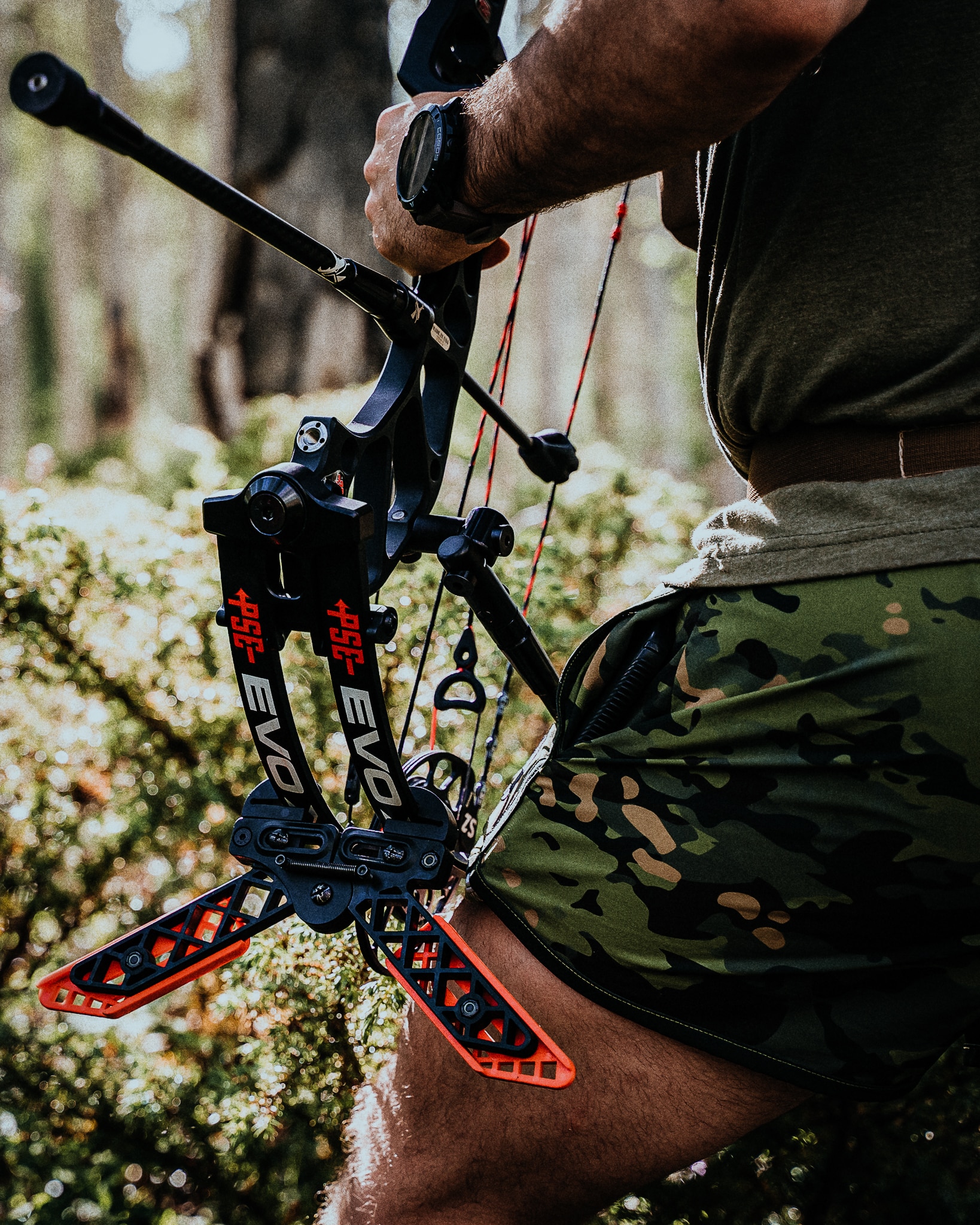 When I first started shooting a bow, the thing that passed for a stabilizer on my bow was a small 5-inch piece of rubber that oddly resembled a dildo. As I got more serious about hunting and target archery, I learned what a difference a good stabilizer can make. I have used a different stabilizer brand and setup almost every year for the last 3 or 4 years — this year, I think I found the one.
The Altitude Pro 12-inch stabilizer from Cutter Stabilizers is kick-ass and made right here in the US. Cutter uses a micro-diameter carbon fiber tube with a straightness tolerance of .0025-inches. Micro-diameter carbon helps reduce weight where you don't need it (close to the bow) and causes less bow movement in windy conditions.
The perfect stabilizer would be a light, massless bar with weight on the end to steady your bow. Cutter uses precision-machined, hard anodized-aluminum components. Once you try it, you won't hunt with anything else.
---
Price: $27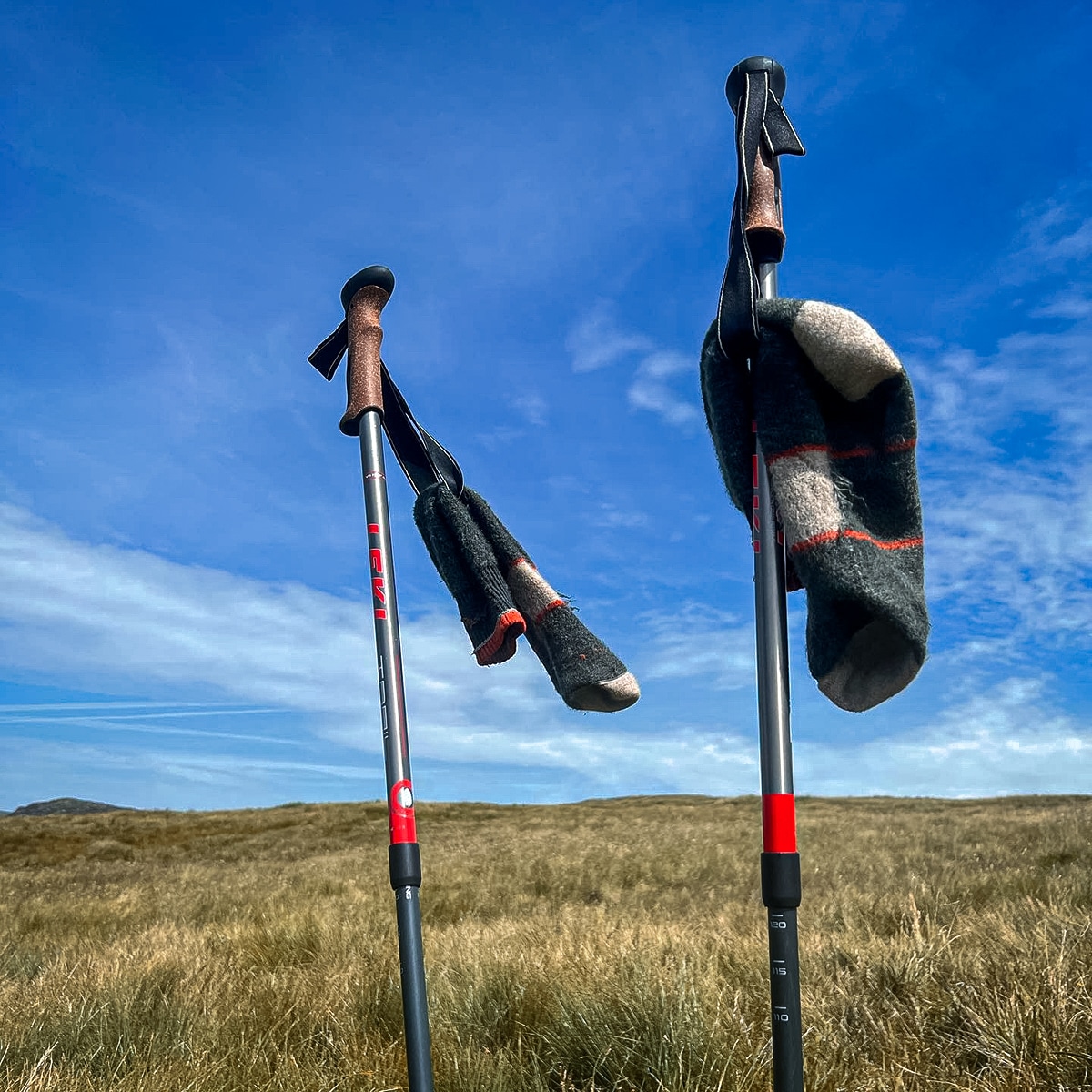 When it comes to feet, spare no expense protecting your dogs. I can't emphasize enough how important it is to take good care of your feet in the field. I have tried nearly all of the expensive socks on the market, and the one brand that has outlasted them all is Darn Tough. So yes, they are worth the price.
I am still wearing some of the same Darn Tough socks I wore in US Army Ranger School over five years ago; paying a premium price for a pair of socks is easier to swallow when the socks actually last. In the case of Darn Tough, they not only last but come with an unconditional guarantee.
Whenever I head into the mountains, I prefer a midweight boot-length sock. Midweight socks provide the cushion you need while also having enough mass to fill your boot and help prevent blisters. Midweight socks made from Darn Tough's Merino wool also do a great job of wicking moisture, which helps keep down the inevitable stink.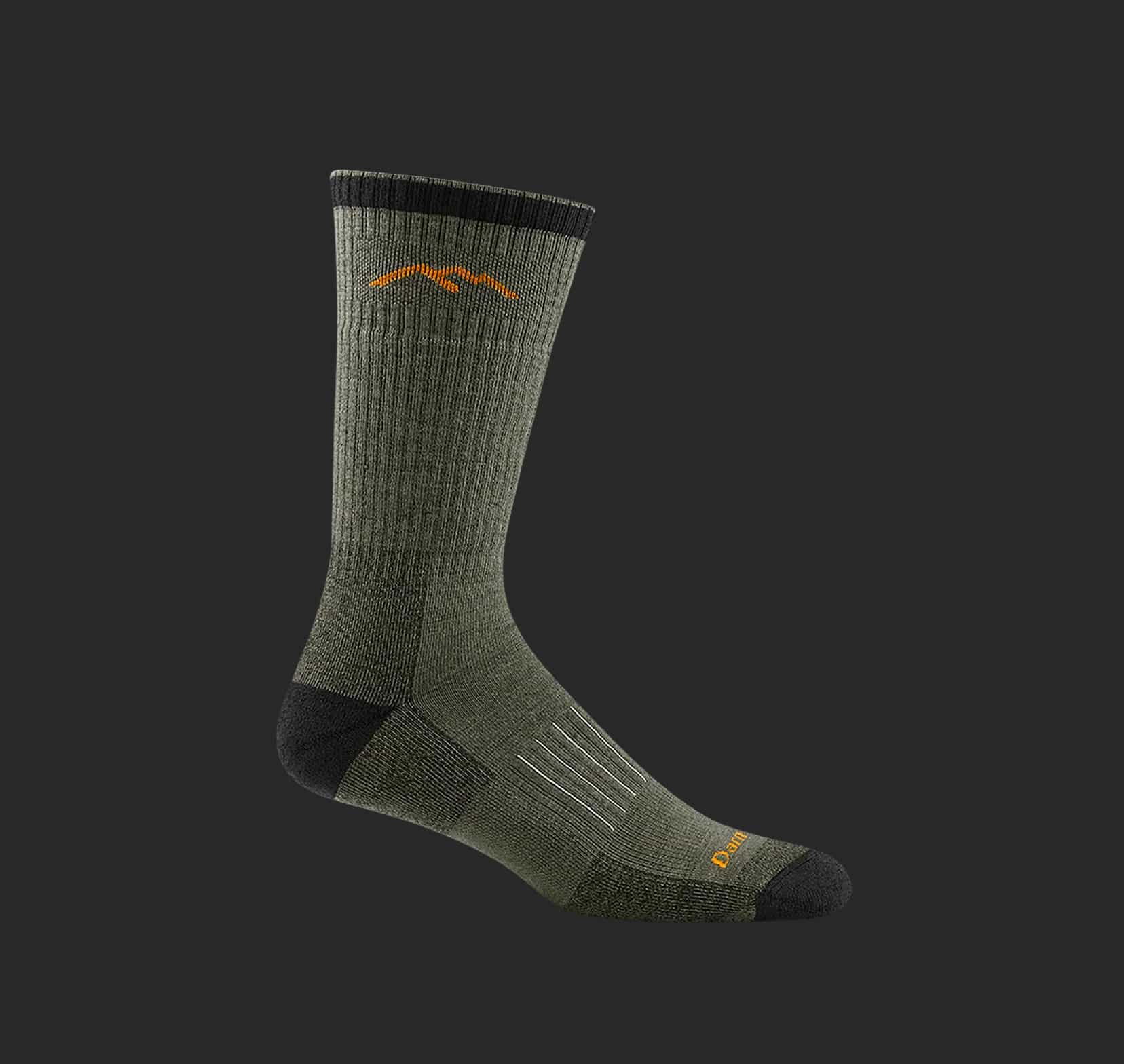 During my years spent testing and wearing different boot socks, Darn Tough has outlasted them all in the durability department and in hygiene. Other socks become crusty from sweat and dirt after only 24 hours of wear; Darn Tough stays relatively crust-free for three to five days for me.
On a backpack hunt, wear one pair on your feet and carry an extra pair in your pack to swap. If you're staying longer than 5 to 7 days, rinse one pair in a creek and wear the extras while they dry.
---
Price: $189.95

I spent my early 20s backpack-hunting terrorists in the mountains of Afghanistan. Back then, I didn't carry a sleeping pad to save weight — and because I thought being hard was cool. Fast-forward to my mid-30s, and you won't catch me without one. Back then, I didn't know the importance of a good night's sleep and the role your sleeping pad plays in keeping you warm.
One of the best pads out there is the Exped 5R Mummy. It has an R-value of 4.8, which is key to staying warm while sleeping on cold ground. I have run this pad for over four years without any issues.
Your body weight will always compress a sleeping bag's insulation material, whether it's synthetic or down. This means less room between you and the ground to trap body heat. A sleeping pad with a higher R-value helps keep you warm and insulated.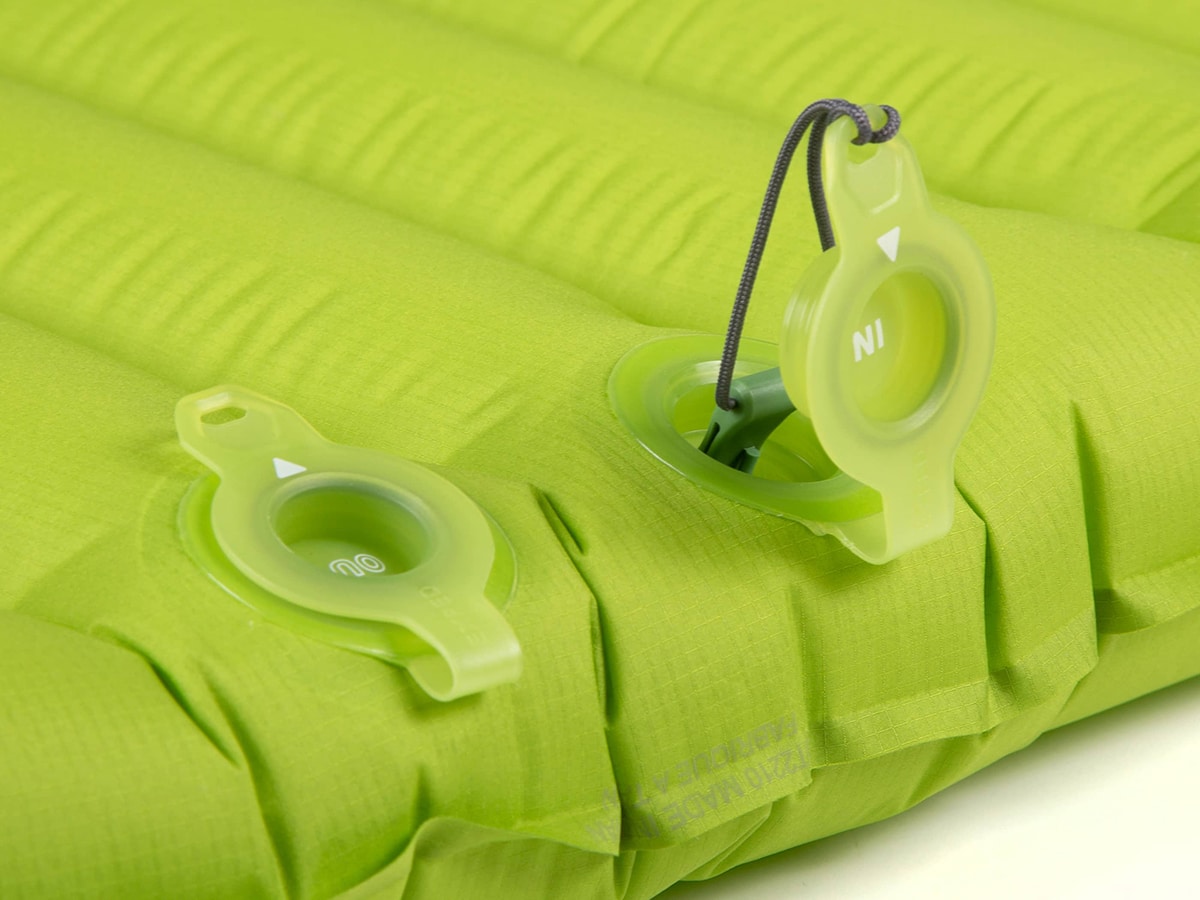 The Ultra 5R Mummy weighs in at just under a pound and packs down to the rough size of a Nalgene bottle, so it doesn't take up too much pack space. It's truly a jack-of-all-trades-type sleeping pad that's perfect for both early- and late-season hunts, and its tapered shape saves even more space in your pack.
The outer shell is made out of a durable 20D recycled ripstop polyester Oeko-Tex, and layers of insulation welded to the top and bottom of the air chambers help combat heat loss from both sides.
The pad comes with Exped's Schnozzle Pump bag for those who don't want to use their lungs to inflate it. If you want to leave the pump bag at home, you can blow it up with about 30 good breaths. I am a side sleeper, and these air cushions are sufficient to keep my hips, knees, and elbows from touching the ground.
A good pad is not negotiable when you spend most of September sleeping on the ground. The Exped Ultra 5R Mummy fits all my needs in a sleeping pad and then some.
---
Price: $225 to $315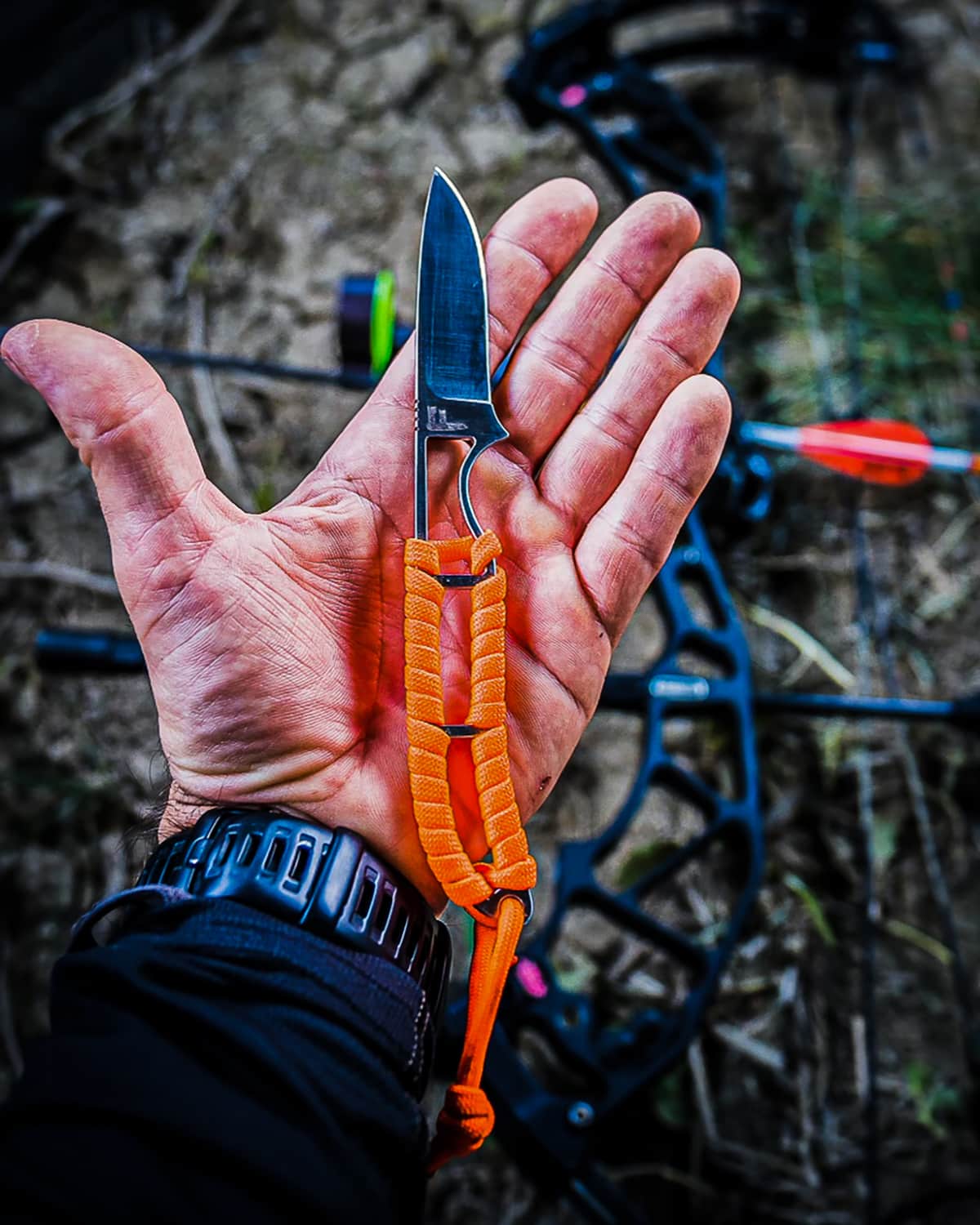 According to Google, I'm a Millennial, and according to some hunting meme IG page, I only use replaceable blade knives. That's only half true; I am a big fan of replaceable blade knives and have broken down entire elk with them without issue. However, there are still times when a quality fixed blade knife can't be beat. I have a blade that was made by my Brother From a Canadian Mother, Tanner Dannish at Frontiersmen Gear. It's always in my pack.
The knife I carry most often on hunts is the Lynx from the company's Mountain Series. The Lynx is durable, sharp, and weighs around 1.5 ounces with a sheath and a paracord handle. Plus, this blade comes with the company's custom leather sheath, complete with a friction lock to keep the knife safely secured. There's something to be said about a quality leather sheath in the age of Kydex and other synthetics.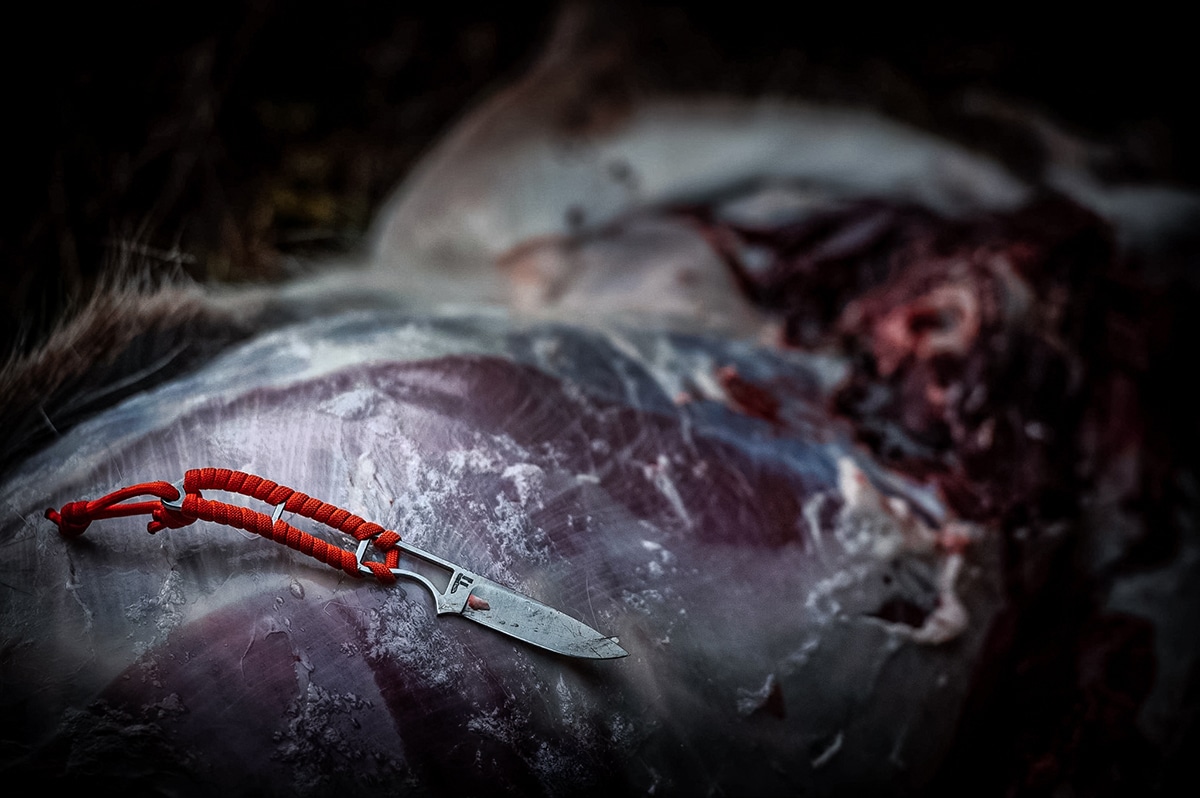 The blade is Nitro-V premium stainless steel; Tanner hand grinds each one to ensure the highest craftsmanship.
---
Price: $509.99 – $529.99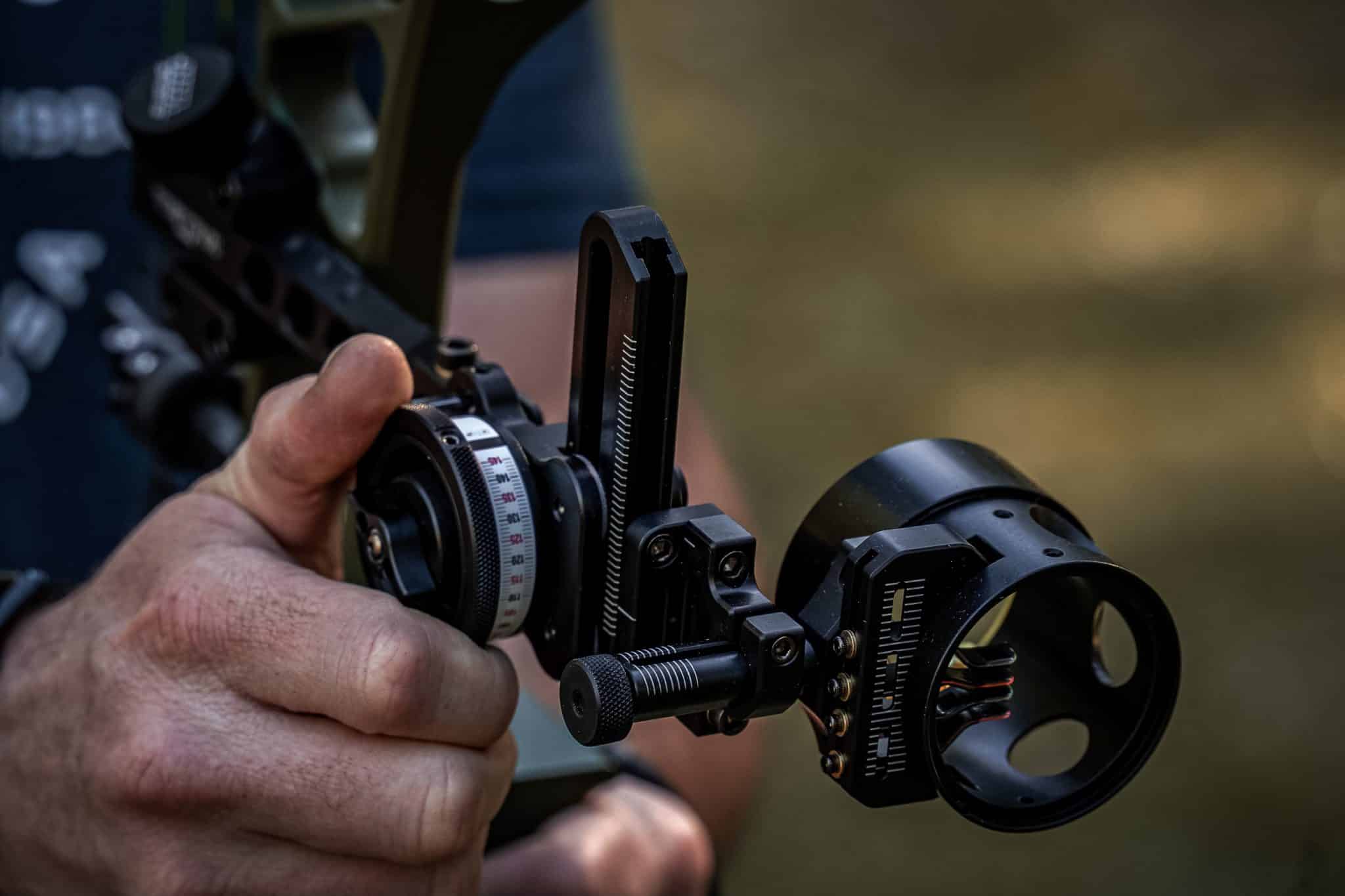 Hunting elk with a bow can be pure chaos at times. My preferred bow sight for almost all hunting situations is a multi-pin slider sight. Multiple pins mean I don't have to move outside of ranging and drawing my bow when animals are close. Bow hunting is a game of inches and movement. If you get caught moving, the encounter usually ends with no kill. I have been using the Tetra Max Tournament sight all summer and just threw my four-pin housing on in preparation for elk season.
This sight is durable, easy to work on, and makes switching between a single pin for tournament season to a multi-pin for hunting season a breeze. My favorite feature is the removable sight tape wheel.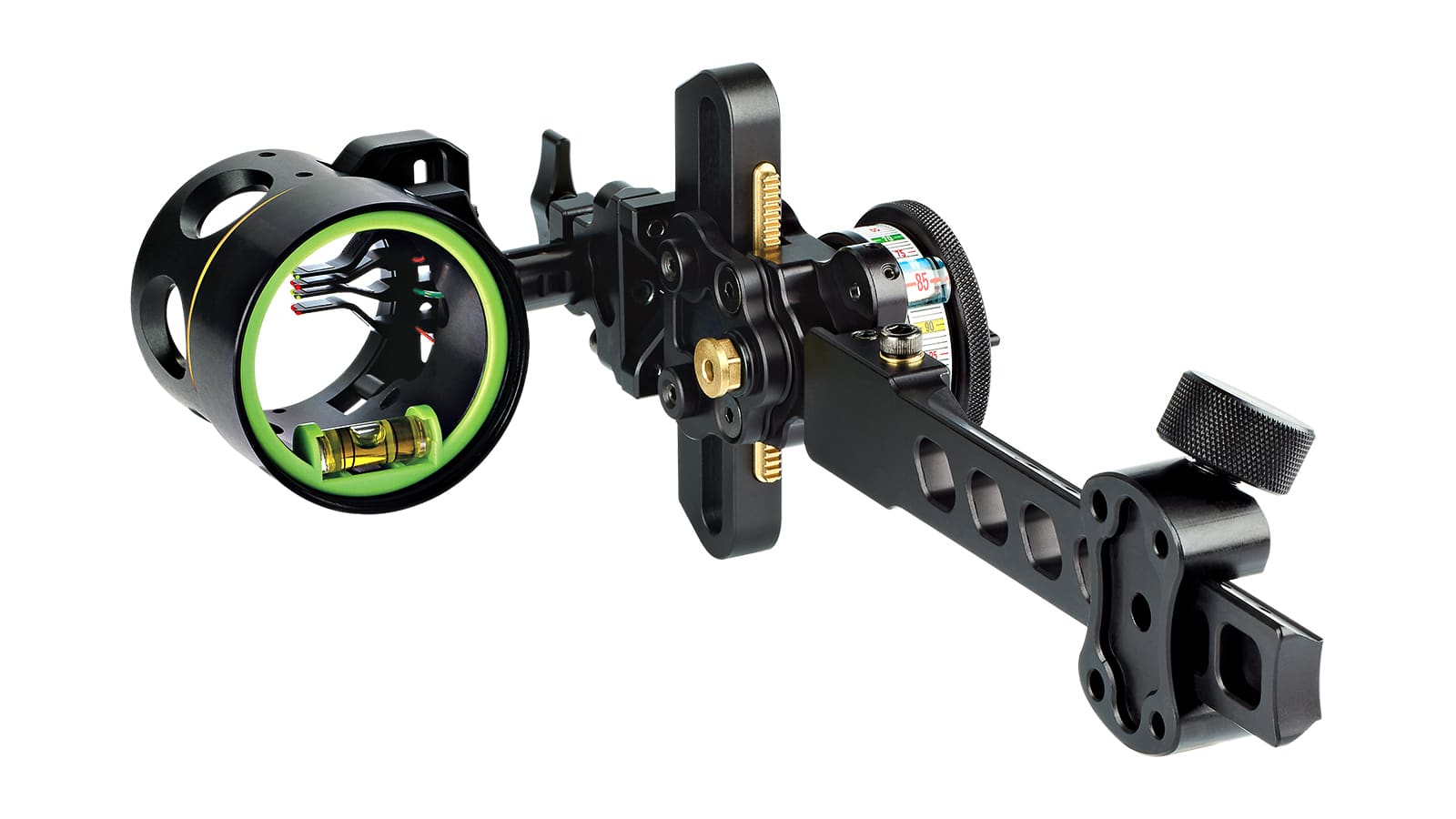 When I switched from the single-pin to the four-pin last week and got all my pins sighted in, I thought, "Great, now I have to put a new tape on to use my fourth pin as a floater." But, nope, the Tetra Max series comes with two sight tape wheels, both of which are removable.
Choosing the correct sight tape is also a breeze. The sight comes with a sight-in tape already installed. Simply set the bar to zero and get sighted in at 20 yards by making adjustments to the sight housing, not using the wheel. Once you're sighted in at 20, slowly walk back, adjusting the wheel until you have solid groups at 60. Once you're dead-on at 60, look at the number the yardage indicator points to on the wheel and find that number in the provided sight tapes.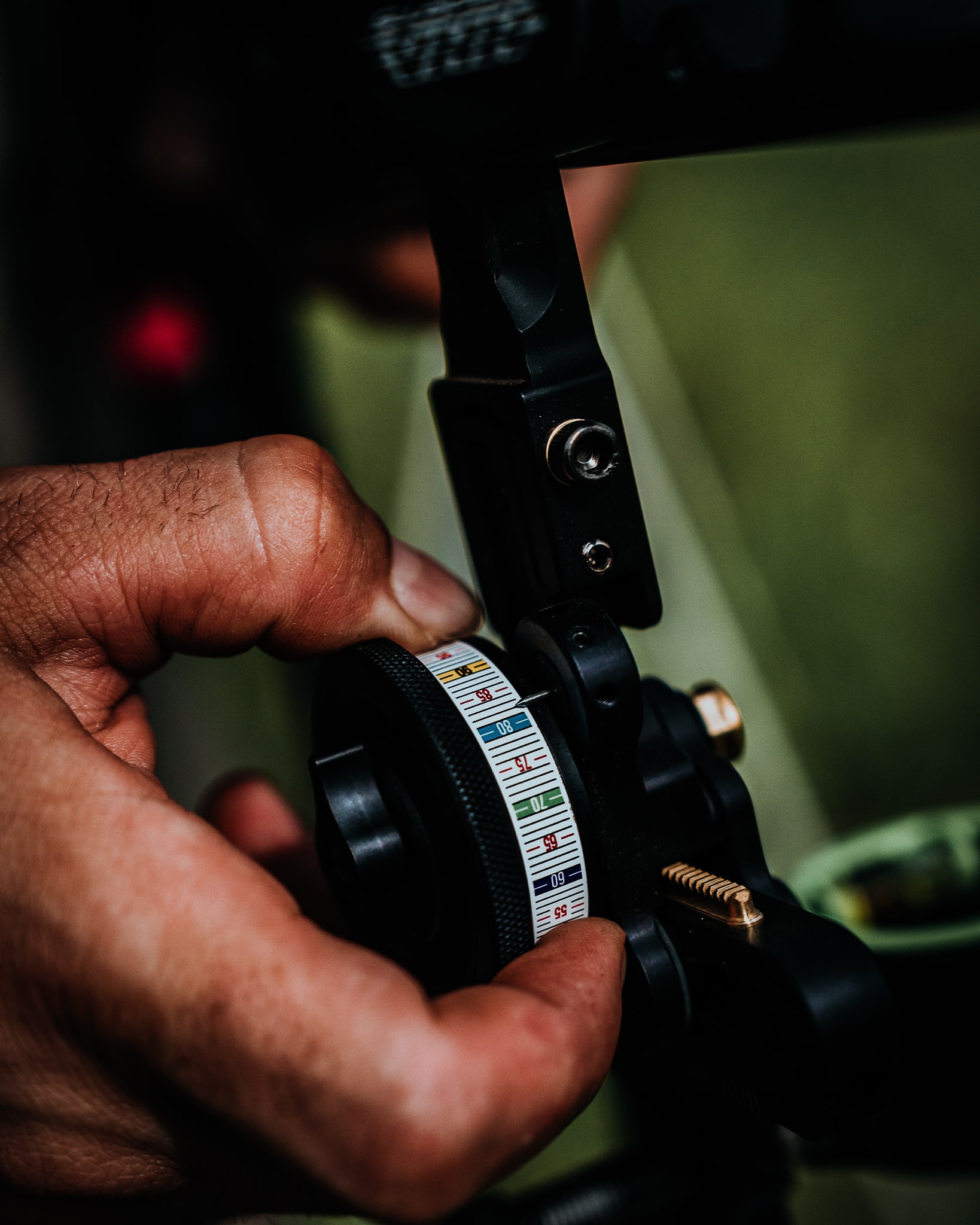 Slap that tape on your extra wheel, swap them out on the bow, and confirm your ranges. It is stupidly simple. This is hands-down the easiest and most user-friendly sight I have put my hands on.
---
Price: $800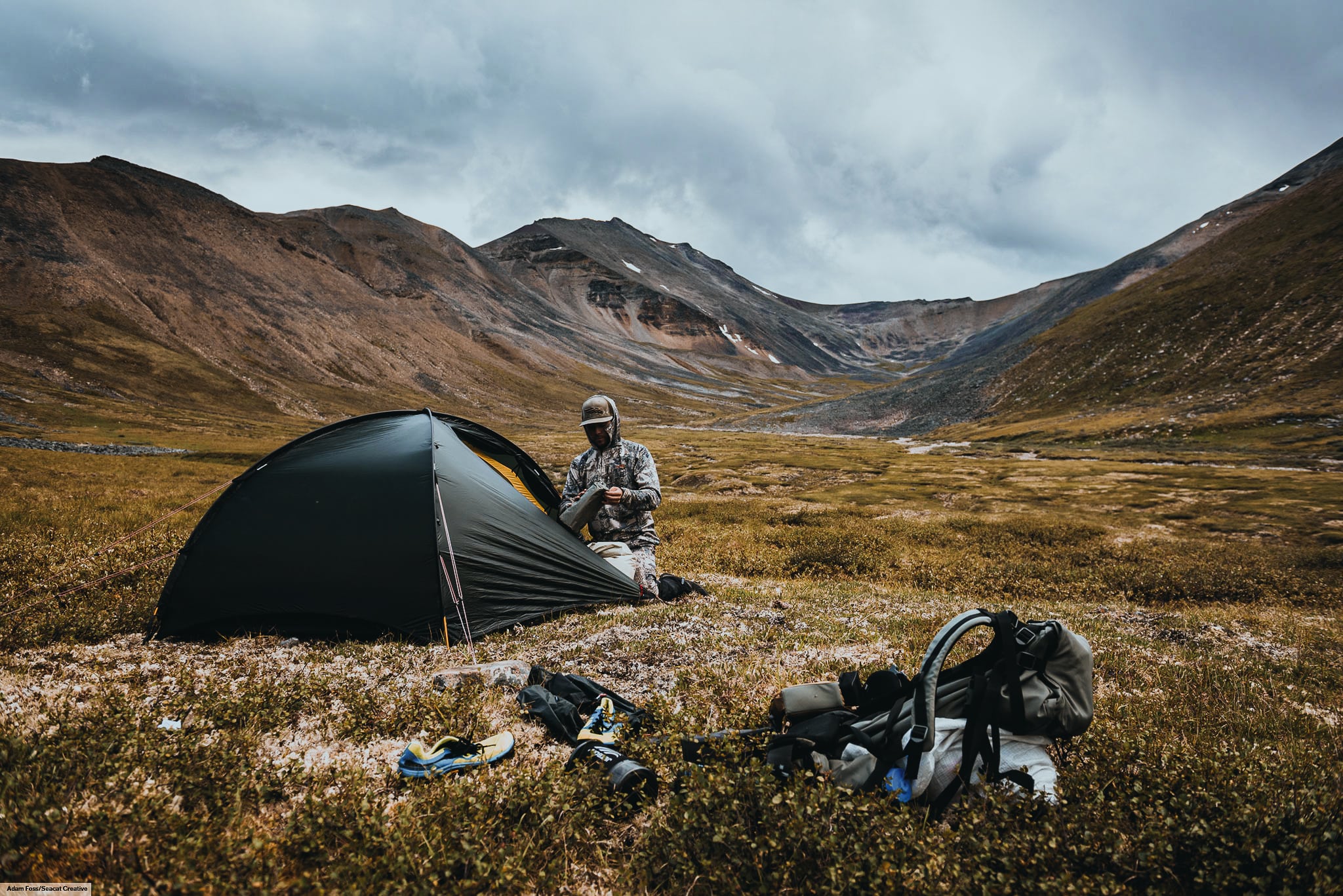 When it comes to tents and shelters, the "buy nice or cry twice" axiom couldn't be more true. Hilleberg tents cost nearly double the average tent, but they're bombproof. Weighing in at 3.75 pounds (packed), the Niak is a solo hunter's wet dream.
This model is one of Hilleberg's yellow label tents that's rated for three-season use. It's labeled a two-person tent; however, the only way I'm letting another person in this tent is in an emergency or if we're having sex. You can fit two grown men inside, but it's tight, and things start to stink on a backcountry hunt. So unless you're okay with clam baking in your hunting partner's farts and ball stench, it's best used as a solo shelter.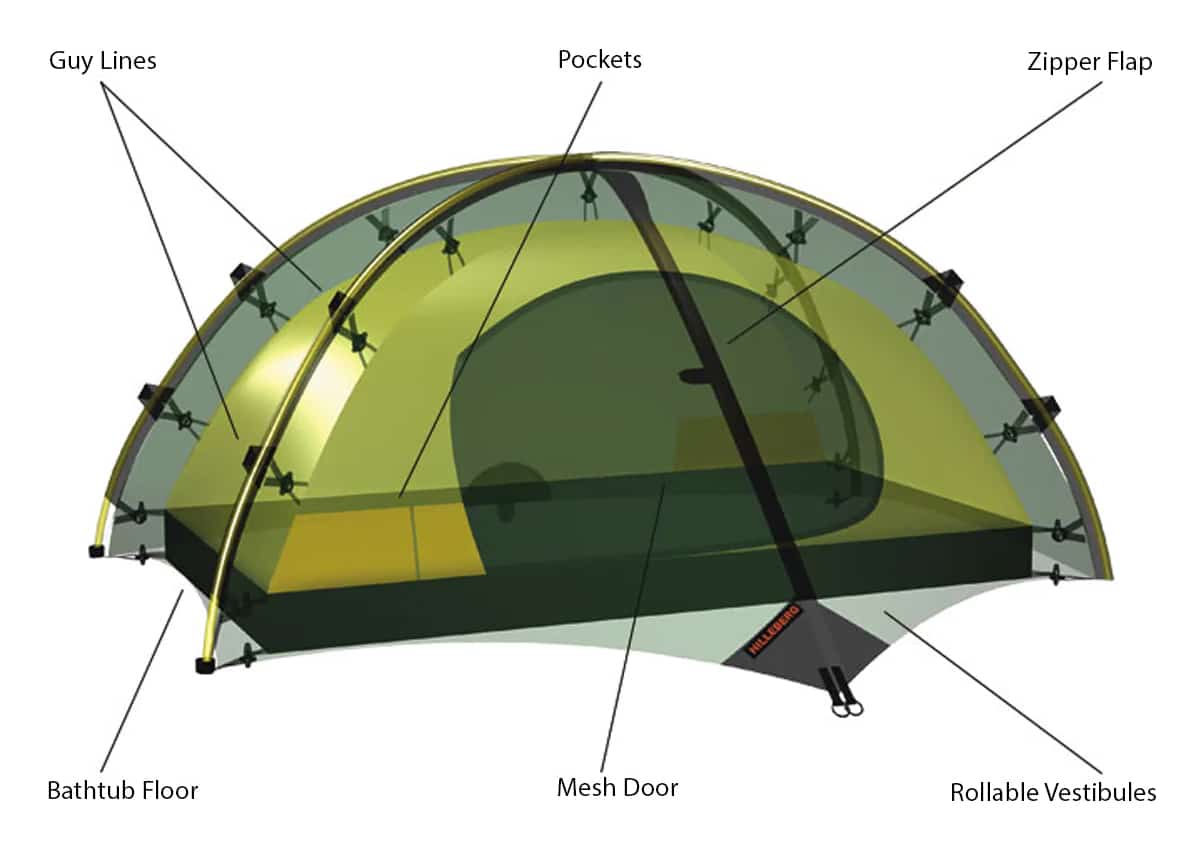 The Niak requires only two poles and is self-supporting, meaning it can stand on its own once the poles are in place. It's also quick and easy to set up: Slide the poles in the slots, peg out the four corners, peg out the four-corner guy lines and two others in the front and rear, and you're ready for bed.
Hilleberg differs from many tents on the market in that the inner tent and rainfly are integrated. You can separate them, but in most cases, they remain attached. With other tents, the poles hold up the inner tent, and then the rain fly is thrown over and clipped on. The Niak's tent poles go into the outer shell (rain fly), and a series of pegs and loops support the inner tent.
If you're looking for a bombproof solo shelter with plenty of room, look no further than the Niak.
---
Price: $23.97 for 32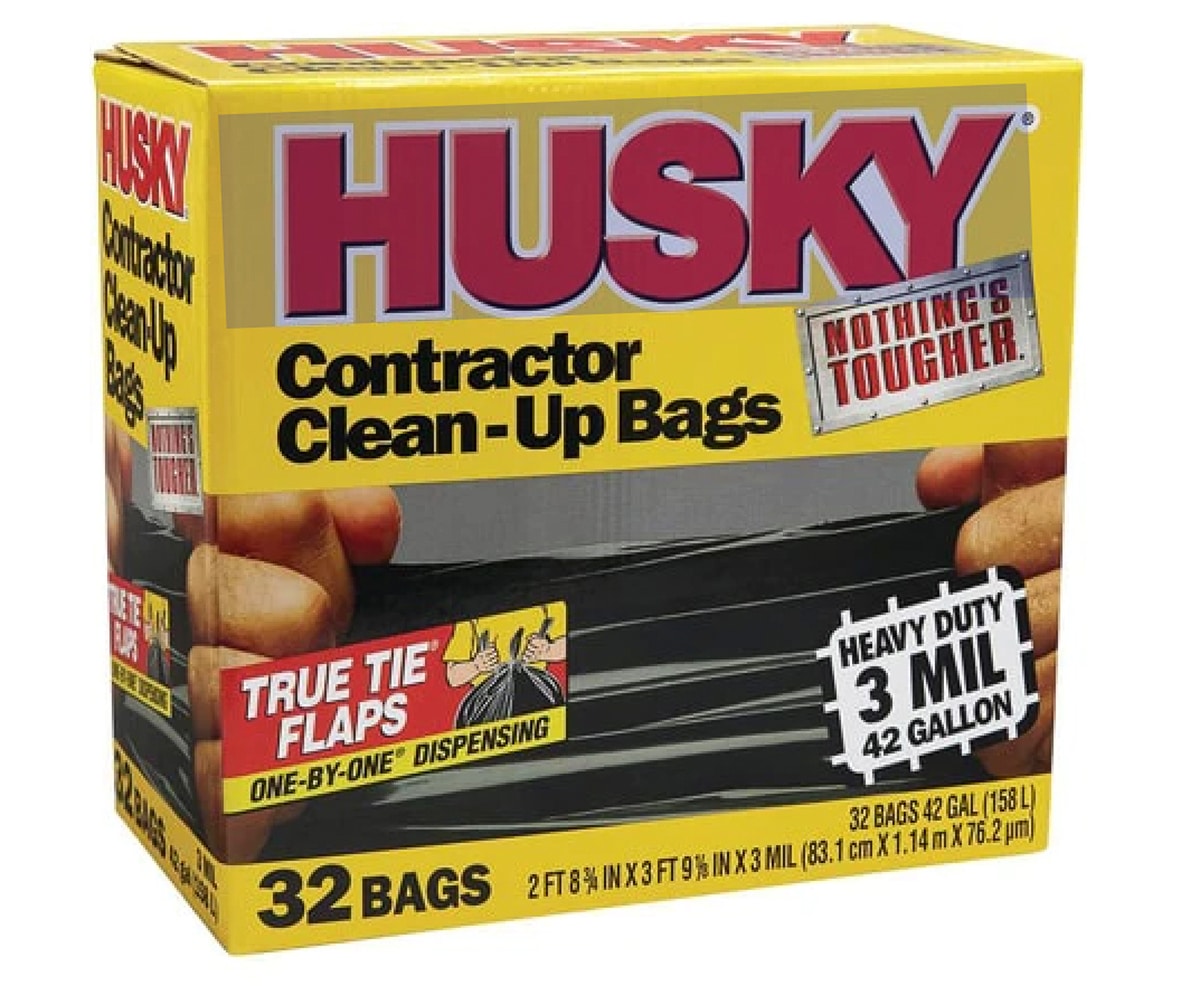 I always keep a neatly rolled and taped contractor bag in the bottom of my pack. This inexpensive little gem has many uses. The main reason I carry one is to keep blood and meat off my bag so I don't have to do much cleaning between hunting trips. Working full-time for Uncle Sam, this little trick allows me to spend more time hunting instead of cleaning gear.
A contractor bag has more uses than just keeping your gear clean, especially if you put an elk down deep in the backcountry and it's going to take you multiple trips to get the meat out. You can load the meat in game bags and then into the contractor bags and submerge them in a creek to keep the meat cool and dry.
You can also use this as an emergency bivy, rain fly, or to keep your elk hunting gear dry if you get caught in a massive storm. Your experience and imagination only limit contractor bag use in the backcountry.
---
Price: $119.95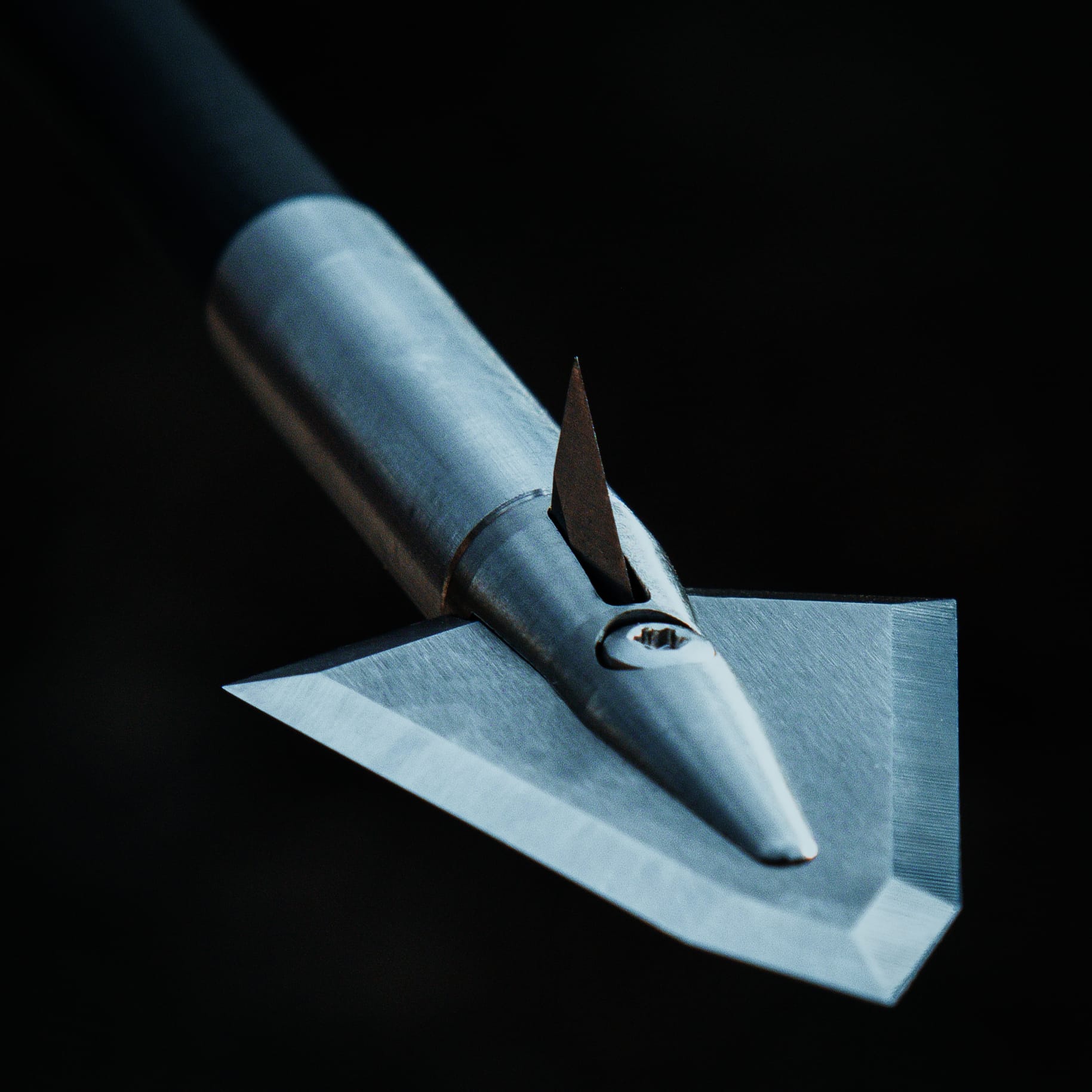 I'll be the first to admit that I don't love the price tag on a pack of these heads. At $119.95, you're paying over $39 per broadhead. Are they worth it? Yes. I have yet to find a sharper broadhead. Every time I pull one of these arrows out of my quiver, my primitive brain kicks in, and I'm subconsciously and consciously more careful.
Iron Will makes hands-down the sharpest broadheads out of the box on the market. The company achieves this sharpness by making its broadheads from A2 Tool Steel, which is high in vanadium and commonly used to cut other metals. Then, Iron Will takes this already tough steel and cryogenically treats and triple-tempers it to achieve extreme hardness. The result is an ultra-sharp broadhead with extreme durability.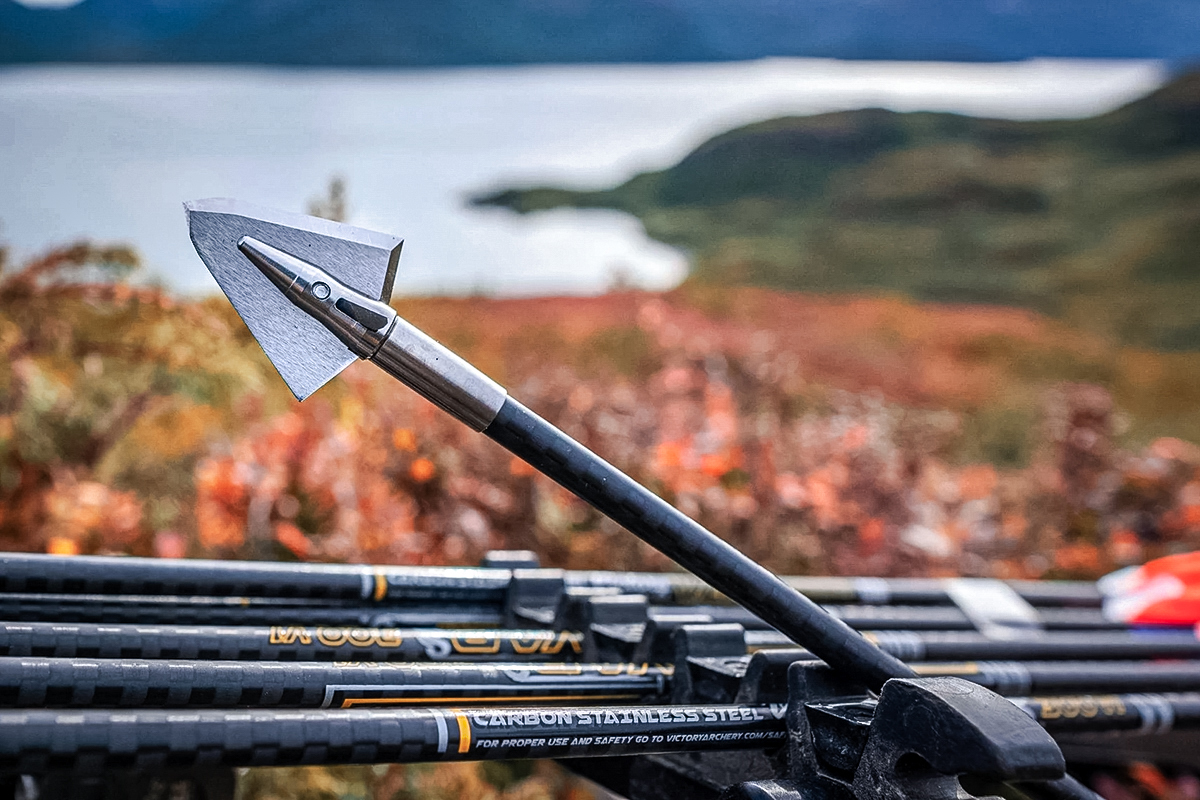 Every aspect of this head was considered with a purpose, and it was designed to fill a capability gap that engineer and owner Bill Vanderheyden saw in the broadhead market.
Its patented tanto tip is designed to reduce drag, which increases accuracy and maximum-impact strength for when you make a less-than-desirable shot and hit bone. In addition, its hardened ferrule is designed to align the arrow's momentum and maintain it after it has made contact with an animal.
It seems like every broadhead manufacturer talks about "tight tolerances," but what does that mean, and is the proof in the proverbial pudding? Each batch of Iron Will broadheads that leaves the company's secret facility has been tested and is guaranteed to have tolerances and concentricity unmatched by any other head on the market. I don't always shoot Iron Wills, but there's always at least one in my quiver, and when the stakes are high, I grab the arrow tipped with an S 125 every time.
---
Price: $99.95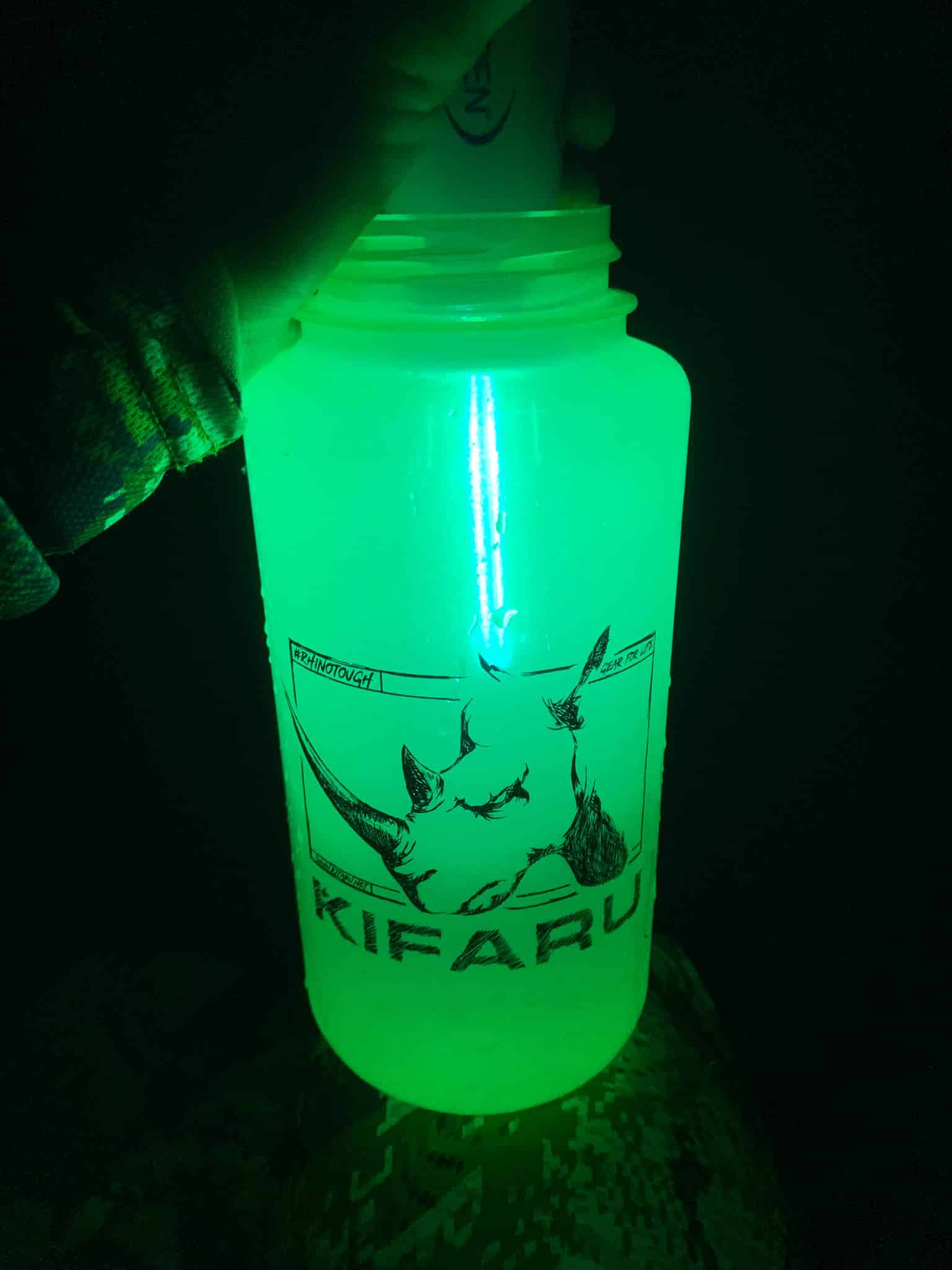 When it comes to sterilizing water for consumption, there are four primary ways to do it: boiling, filtering, ultraviolet light, and chemicals. A liter of water weighs just over 2 pounds. If you're backpacking into the wilderness in search of elk, you're likely not going to carry all the clean drinking water you need for a multiday trip. The SteriPEN Classic 3 is a UV purifier that will sterilize up to a liter of water with just 90 seconds of stirring.
The SteriPEN Classic pairs great with a Nalgene bottle. This duo hasn't failed me in more than five years of use. It reduces the water weight I carry, and it's quick and effective. Pop the lid completely off your Nalgene bottle, fill it up in a stream, press the button twice on the SteriPEN, insert until the metal prongs are entirely submerged, and stir for 90 seconds until the indicator light flashes green. UV is a standard water treatment method for municipal drinking water.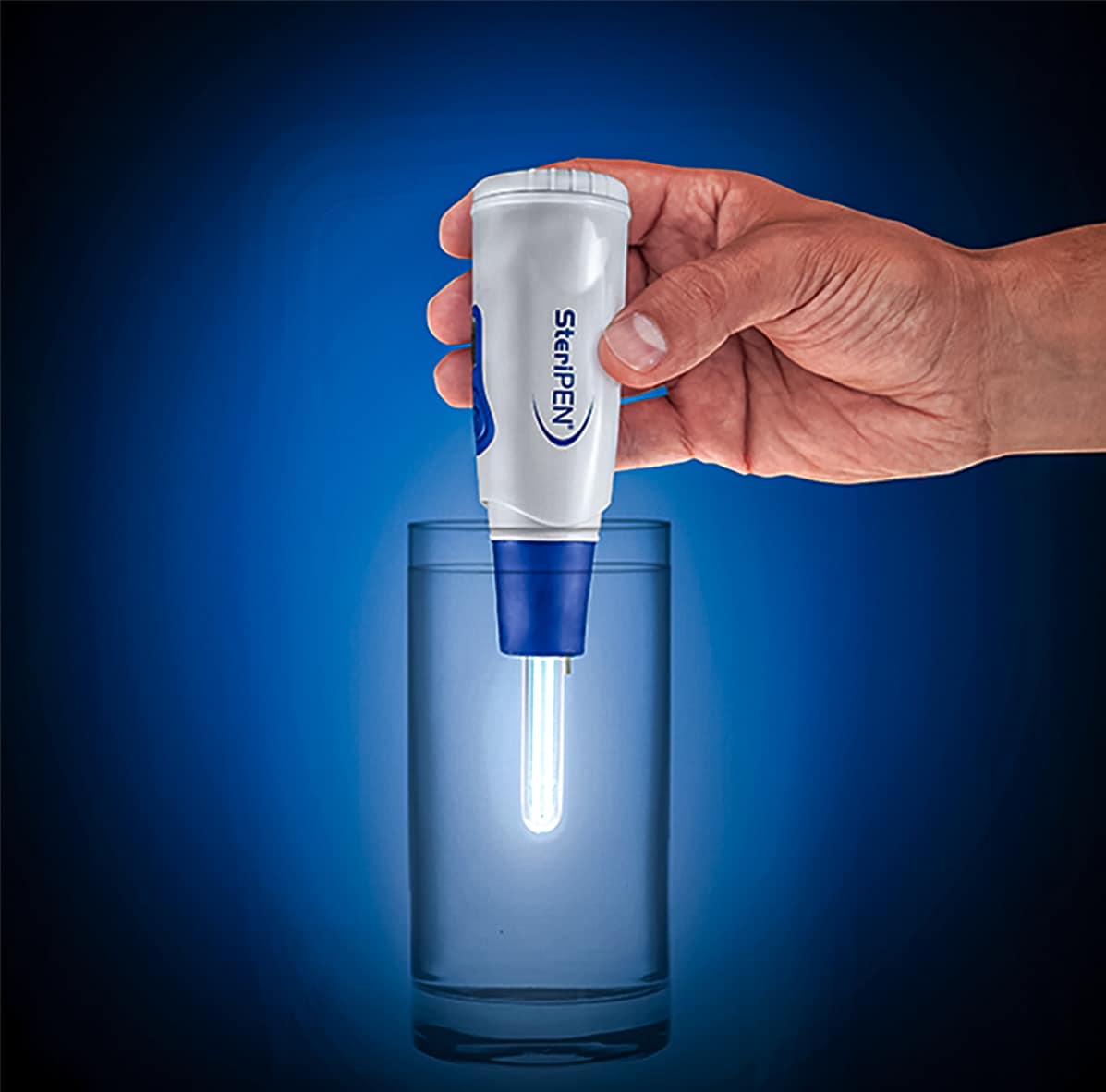 But, you should never go into the backcountry relying solely on something electronic. As a backup filter and a device that handles larger amounts of water, the Aquamira is a great choice. It's a two-part chlorine dioxide water treatment. So between the pen and the chemicals, you have all of your water needs covered for elk season.
---
Price: Pack: $343.85 – $394.45; Frame: $423.20 – $460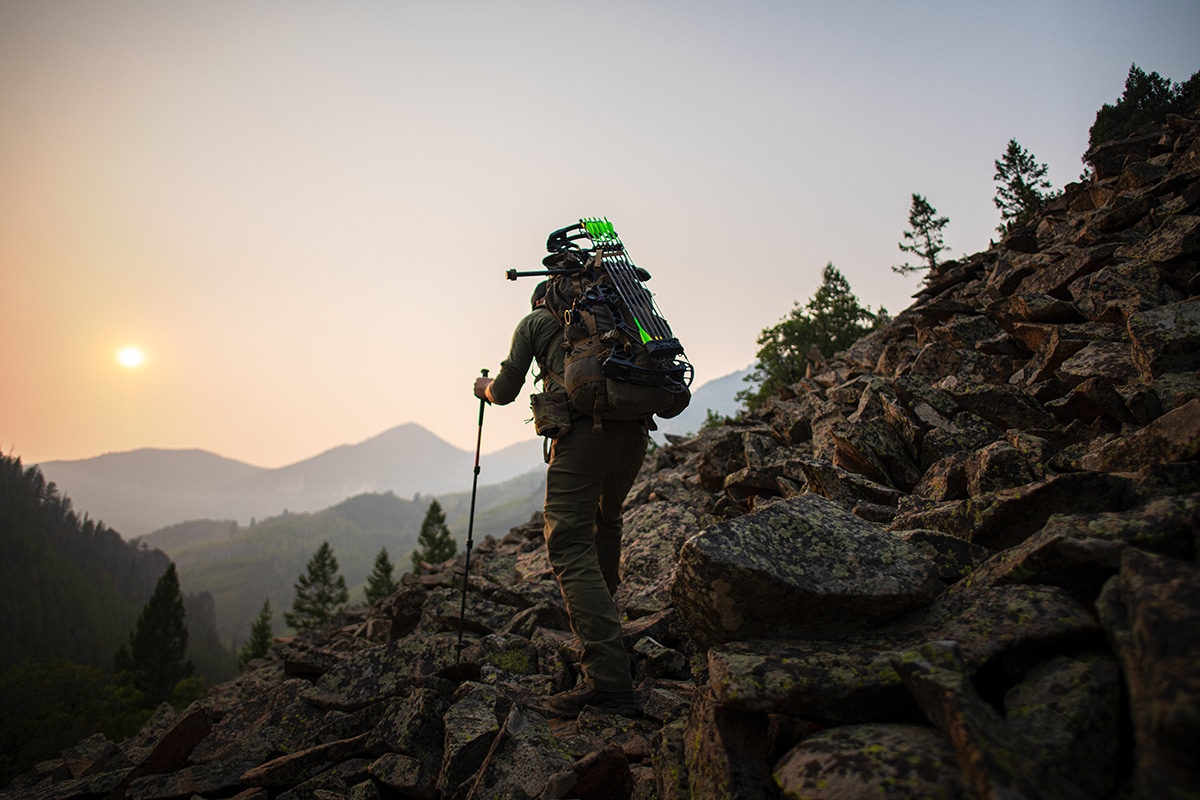 Kifaru has produced the most versatile and durable backpack system out there by far.
The base of its system is the duplex lite frame, which comes in two sizes: 24 inches — recommended for folks with an 18-inch or smaller torso — and 26 inches, which is recommended for those with a torso length greater than 18 inches.
When buying the frame, one can also choose between long and short shoulder straps, semi-flat or curved composite stays, and belt size so you can custom tailor the frame fit to your body type. On top of all those options, the shoulder strap length can be adjusted once the pack is mounted on the frame.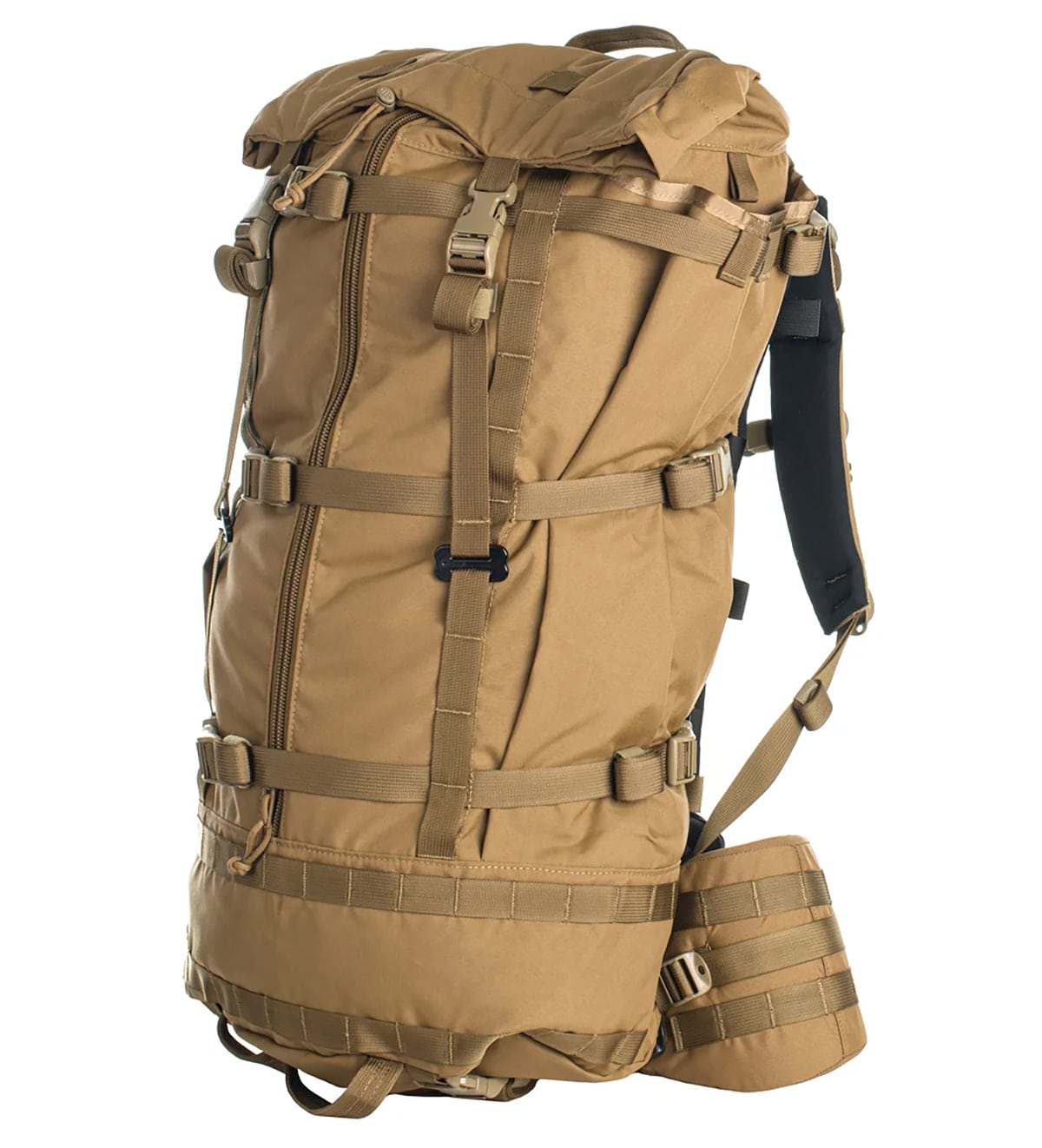 Functional load lifters add to the custom-fit capabilities of the frame. I've used many bags over the years with load lifters that simply didn't work because they were at the wrong angle. The load lifters on Kifaru's pack and frame system not only work, but the user can adjust the angle to whatever works best for them.
The Reckoning is my favorite bag Kifaru has produced to date. I have packed multiple elk out with this bag and used it for many other hunting applications. There are two reasons I hold this bag in such high regard.
First, the bag has a robust suspension system with nine suspension/compression straps: three down either side of the bag and three down the center. This makes cinching the pack down to use as a daypack super easy. Likewise, when you notch your tag, whether you're carrying elk quarters bone-in or deboned, the cinch straps help position the load in the bag.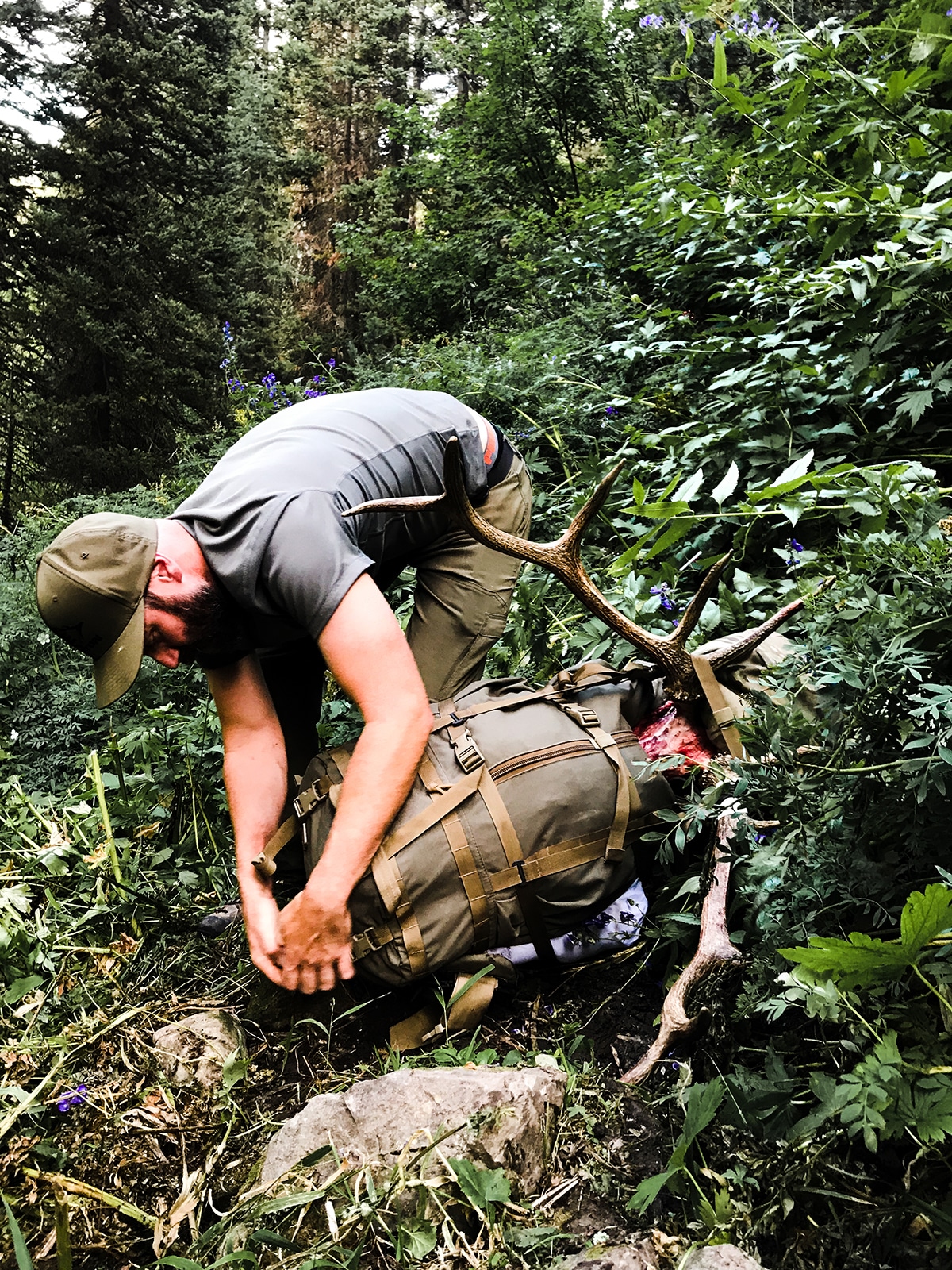 When packing out an elk, I have found that immediately tightening the three lowest straps is best. Compressing the lower third of the bag helps keep deboned and bone-in quarters centered on my shoulder blades. This pack also features a meat shelf, so you can pack your camp and part of your animal out on the same trip.
Second, this pack has a center zipper that runs its entire length. It proves handy when laying game backs loaded with deboned meat or bone-in quarters.
Here's my method: After compressing the three lower suspension straps and unzipping the rest of the bag, I can neatly lay the deboned meat or bone-in quarters and center it on the frame before zipping the bag shut. Then, all I need to do is evenly compress the outside straps and center strap, working from bottom to top, and I'm ready to haul my meat out and get it on ice.
---
Price: $13.49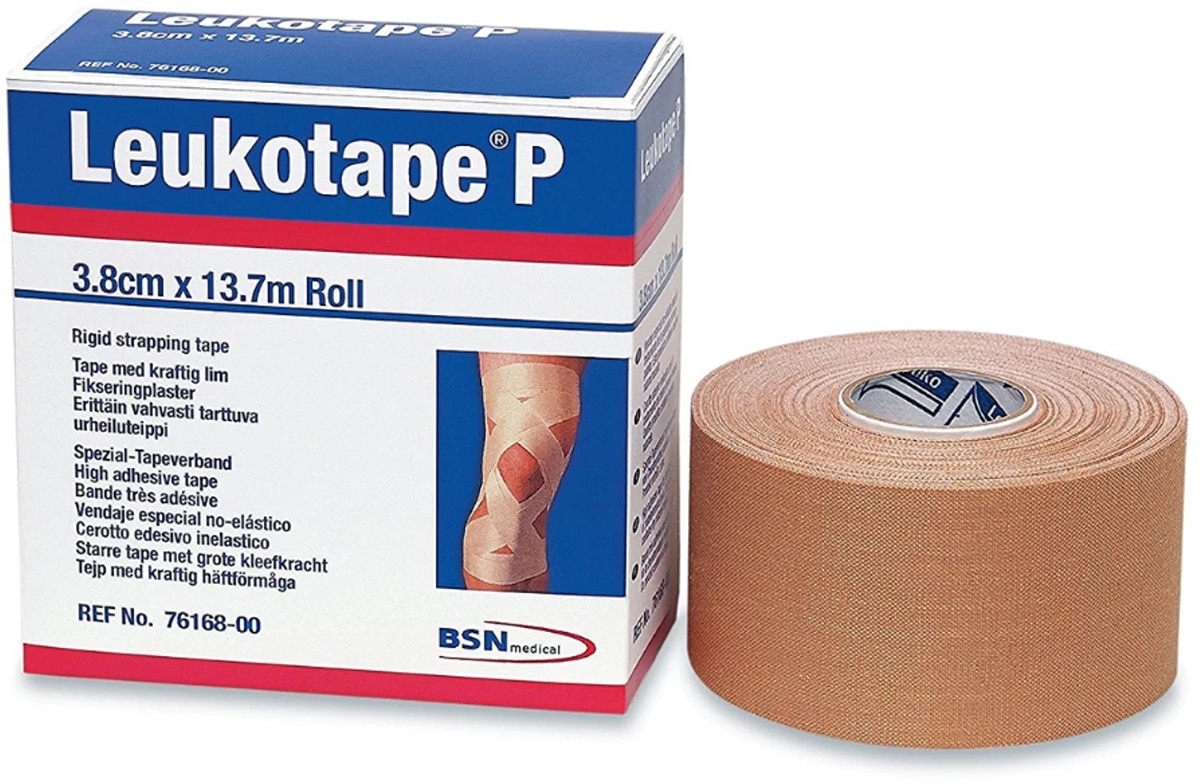 Years of serving as a parachute infantryman have taught me that my feet are important. After I meet the earth under the canopy, my feet get me into the fight and out of it. Elk hunting is no different. I've had even the most broken-in pair of boots give me issues while chasing elk in the mountains. Side hilling all day, constantly climbing over blowdown, or carrying a 100-pound load of elk meat down the face of a mountain can cause blisters fast, even in the best boots and socks.
I first heard of this miracle tape from renowned backpack hunter and archery elk hunting gear expert Aron Snyder. Leukotape is specifically designed for taping up knees to prevent pain and add joint stability. It has a powerful zinc oxide adhesive that can be directly applied to the skin and stands up to sweat really well; I have showered with it on my feet and had it remain firmly attached.
I use Leukotape to prevent blisters, and it works. Protecting your feet is a critical component of elk hunting success.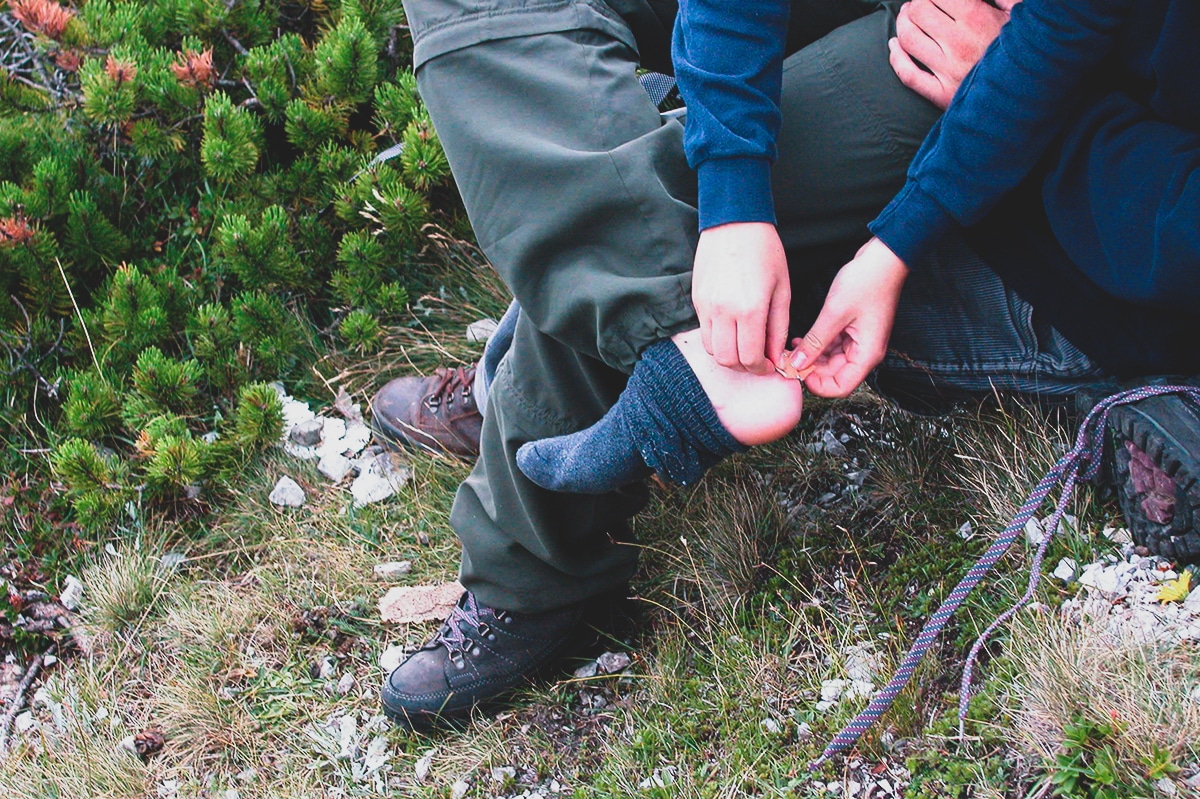 Before heading into the field, at minimum, tape your heels. Do this regardless of the fit of your boots. If you feel a blister forming in the field — this will almost always happen on a hot spot — stop immediately and apply the Leukotape to the area. Doing this has saved my feet more times than I can count, plus it's an inexpensive and practical solution to painful blisters.
It works best if you apply it before a blister forms, so if you have known hot spots in a given pair of boots, tape them up along with your heels. But you can also use it after a blister has formed in a pinch to get you through the hunt.
This past summer, while testing a new pair of boots, I hiked into the high country without using the tape on my heels first; blisters formed on both heels. I popped and taped them at camp. After applying the tape, I got through the trip and off the mountain with little to no discomfort. Do yourself a favor and always tape your feet first.
---
Price: $549.95 – $649.95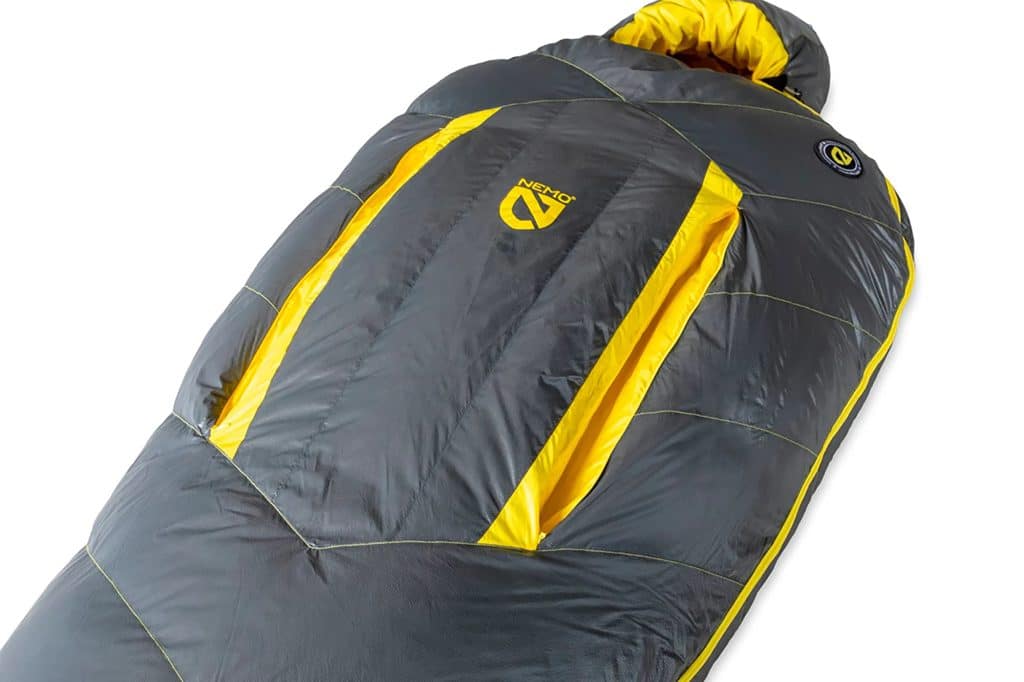 Like most people, I am always torn by tradeoffs among weight, packability, and warmth when it comes to sleeping bags. It's an essential piece of kit that's necessary for getting a good night's sleep and staying safe on the mountain; they are also a pricey gear item and take up the most space in your pack.
The Nemo Sonic sleeping bag has been my go-to bag for early to mid-season hunts for the last three years. I have slept in it through mild 30- to 50-degree nights as well as nights that got down to near 0 degrees with high wind and freak snow and ice storms. It performed wonderfully.
The bag comes in three sizes — short, regular, and long — and in two temperature ratings: zero and -20 degrees. The zero-degree model lets you use the bag even in warmer temperatures thanks to Nemo's Thermo Gill vents: zippered vents on both the inside and outside of the bag that allow the user to regulate how much body heat escapes the bag.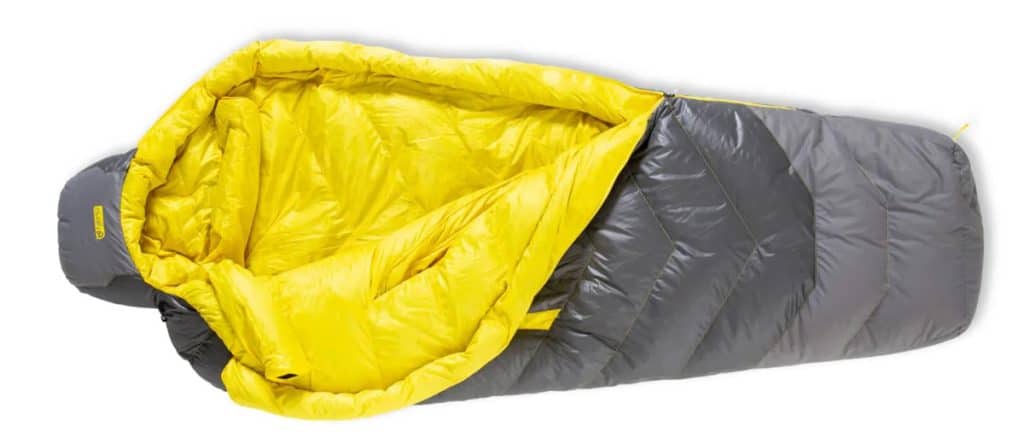 The zero-degree short bag weighs 3 pounds, 2 ounces, and it's extremely packable. The Sonic is a down sleeping bag, so extra care is required to keep the bag dry. It features a chevron baffle that helps to reduce down migration and improves loft uniformity.
When using a down bag, I strongly recommend Sea to Summit's eVent Compression Dry Sack. Down is an excellent insulator, super compressible, and lightweight, but if you get it wet deep in the backcountry, you could be in trouble.
---
Price: $13.99 – $14.99 each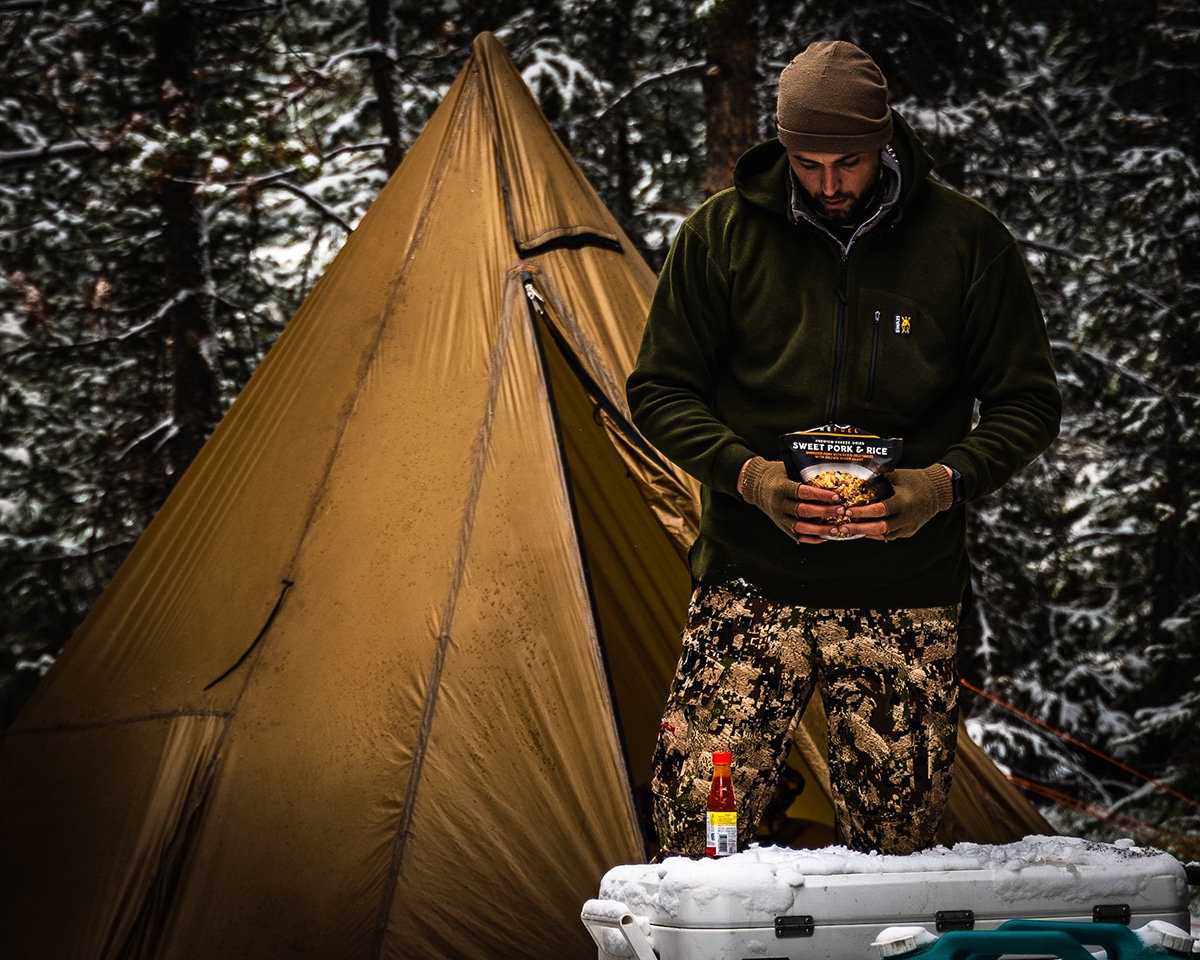 Not all freeze-dried foods are created equal. Last year my fellow Free Range Americans Mike Shea and Kurtis Frasier tried some random vegan freeze-dried meal kit they bought from an outdoor store. They both nearly shit their pants shortly after eating it. When I'm heading into the backcountry, I want food that tastes good, is calorie-dense, and doesn't make me shit my pants — and Peak Refuel is the best.
The meals use 100% real meat and quality non-GMO ingredients. Options include everything from biscuits and gravy and breakfast skillets to elk ragu pasta and cheesy chicken and broccoli. Peak even has some vegan options if you're into that.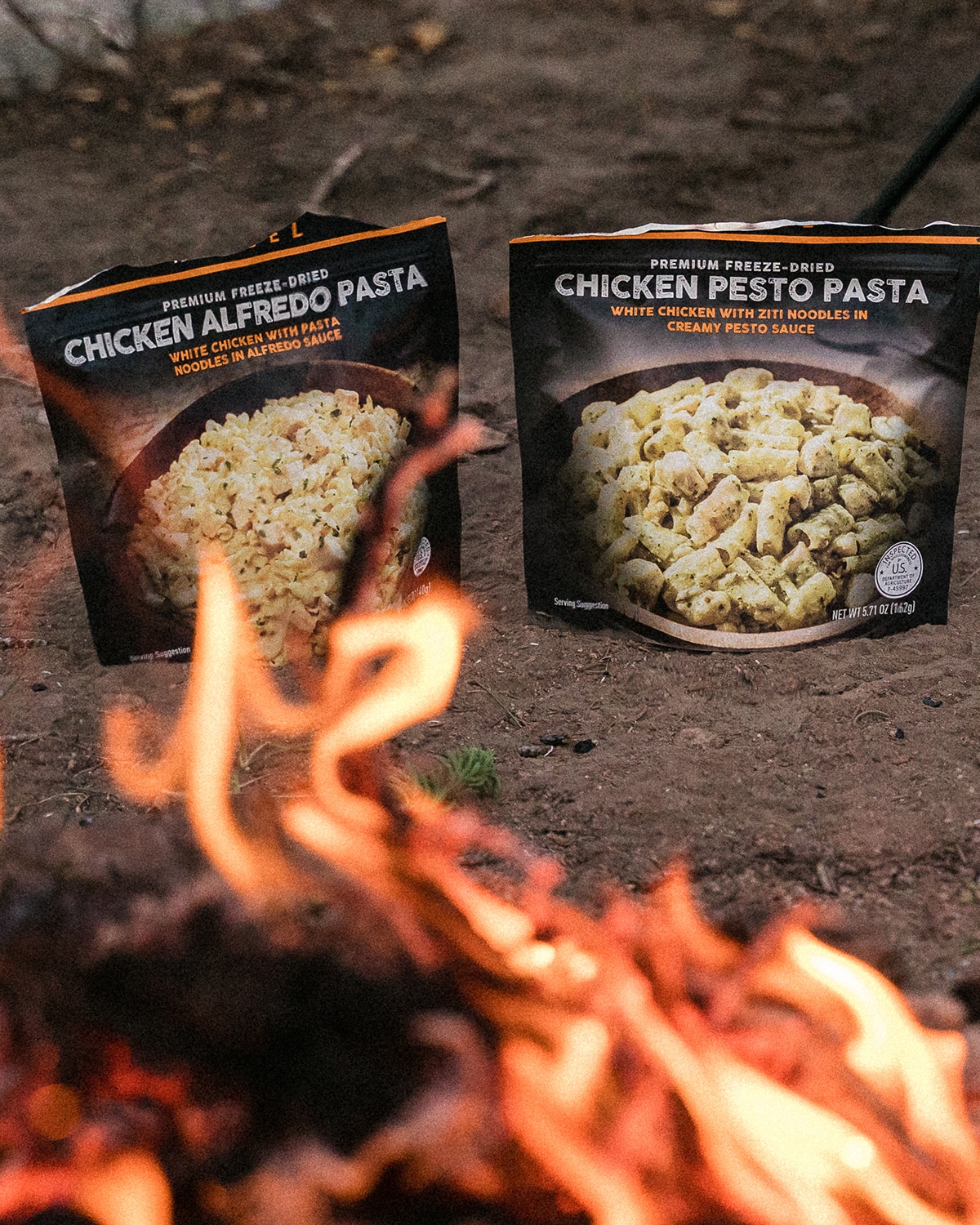 Regarding backpacking food, I follow the 100-calories-per-ounce rule religiously. I need food to be as calorie dense as possible, so it's worth the weight of carrying it into the wilderness.
My favorite Peak meals are chicken coconut curry, chicken alfredo pasta, and sweet pork and rice. The chicken alfredo has 870 calories, 175 calories per ounce, and 53 grams of protein. That's one hell of a meal after a long day of beating feet in the mountains.
---
Price: AMP Series: $9.99 each; Unleashed Bugle Tube: $42.99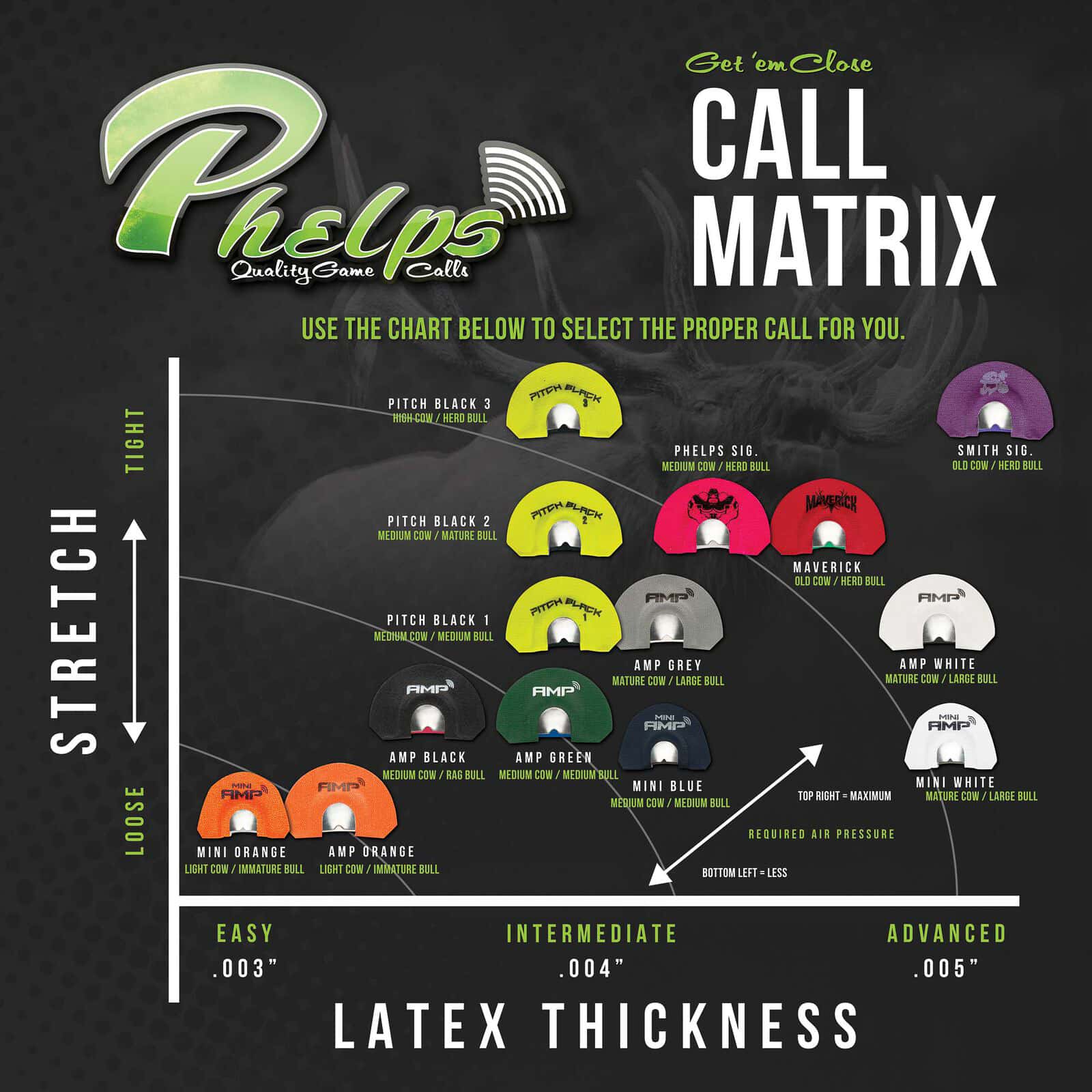 The first time I heard an elk bugle was through a laptop's speakers. That sound sparked a fire in my soul and a yearning to hear that sound in person. Hearing these amazing animals bugle is a huge part of why many folks prefer archery hunting in September to the later rifle seasons.
One of the best ways to elicit these spine-tingling sounds from a bull is by learning to make them yourself. I have tried most elk diaphragms, and Phelps Game Calls make my favorites.
I carry three of each of the AMP White, AMP Grey, and AMP Black. Each has its place in my kit, and I will blow them all in one September. When I want my bugles to carry farther or get loud and nasty with a bull, I use the white. The grey and black I use primarily for cow calling and close-in bugling should I think a weary bull needs it.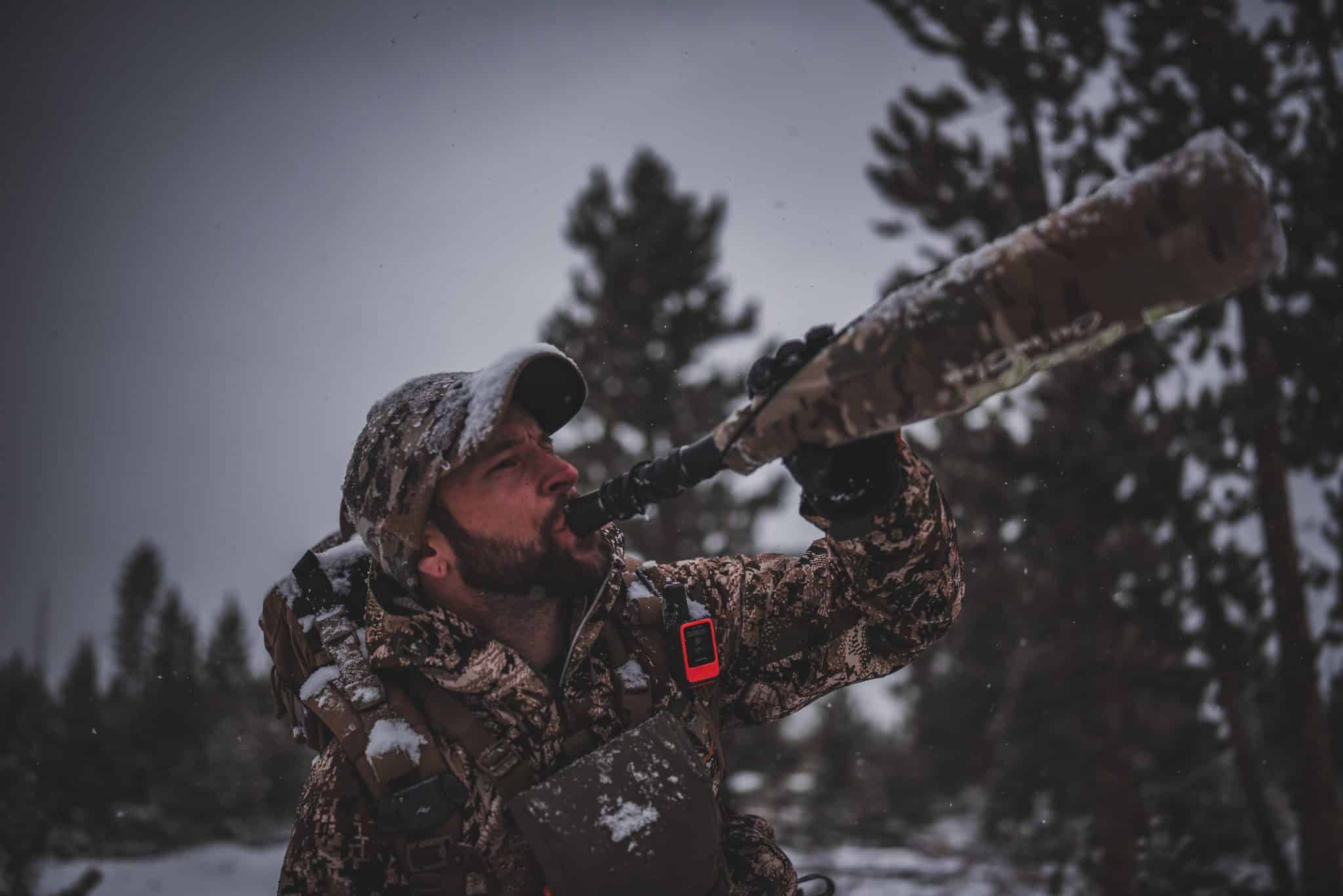 The Unleashed Bugle Tube helps carry your sound and is baffled to help you sound close to a real bull. I will also tap my hand over the tube's opening to sound like an elk glunking.
Diaphragm calls are not easy to learn or master, but it's easier if you've used them for turkey hunting. If you've never used them, getting good will take some practice. I keep them in my truck most of the summer to practice my cow calling and practice bugling when nobody's around.
---
Price: $1,299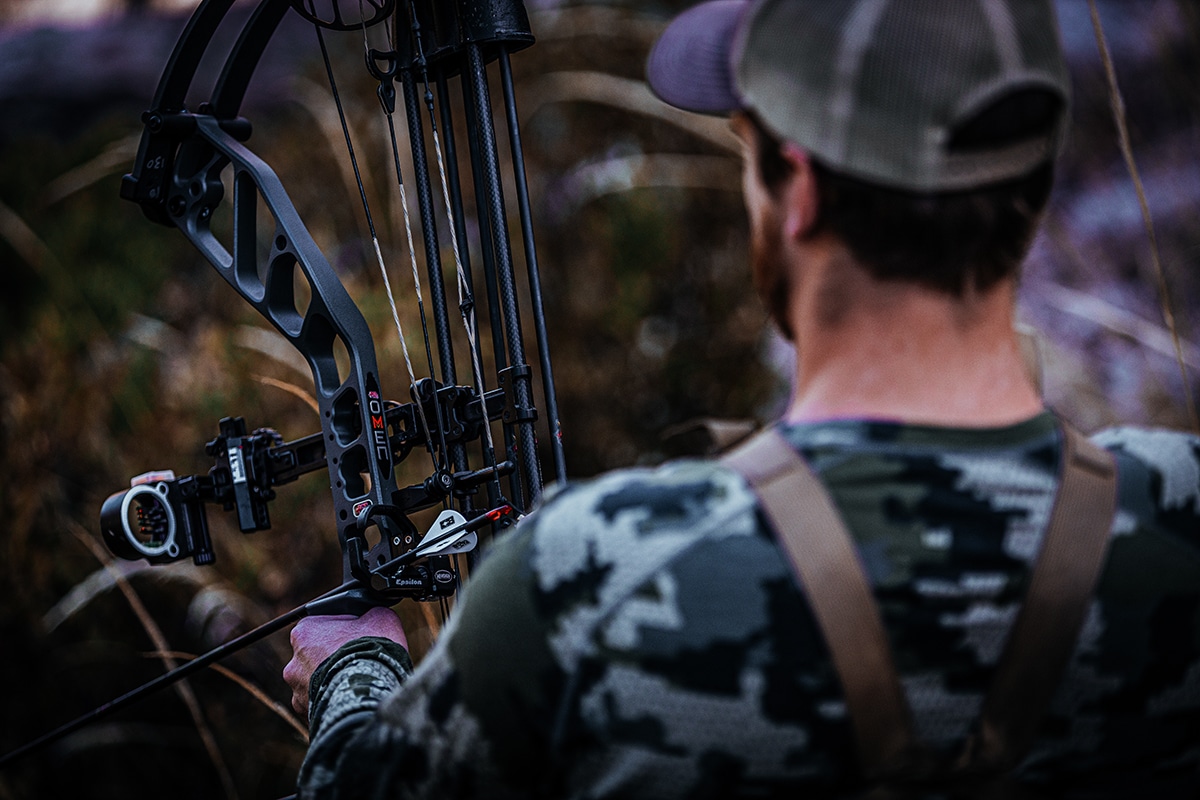 I will not be hunting elk with the Omen this year, but I wish I were. I shot this bow at a Total Archery Challenge in Colorado shortly after its release and again at a local pro shop — and it is one sweet bow.
I'm vertically challenged and constantly struggle to find a balance among arrow weight, bow speed, and smooth shooting. The Omen is PSE's recently launched speed bow. This thing is fast, boasting an IBO speed of 356 fps from its E2 cam system and 345 fps from its S2 cam system — the new cam system introduced by PSE this year.
This system has specific cams with shorter and longer draw length ranges. It makes both bows more energy efficient for the end user regardless of draw length. For the Omen, the S2 cam ranges from 24 1/2 inches to 28 1/2 inches in draw length and the E2 from 27 inches to 31 inches.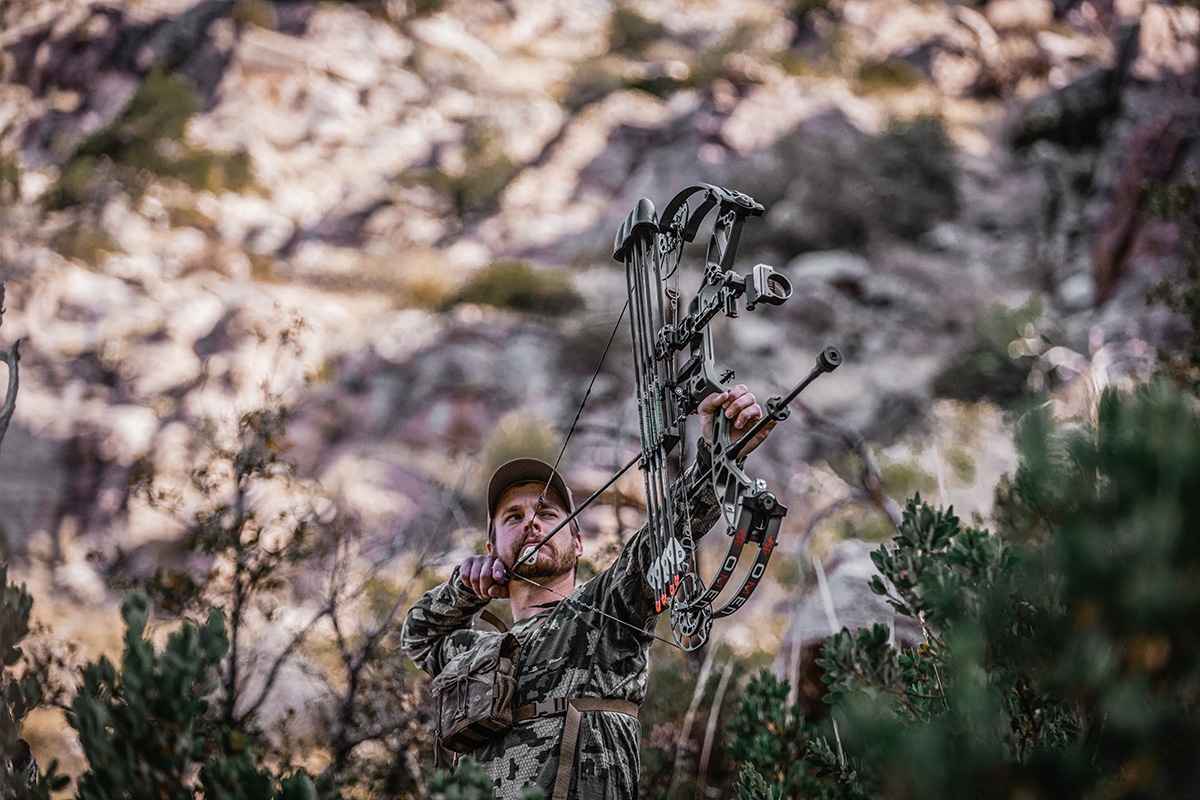 When I drew this bow back for the first time, I expected a draw cycle indicative of a speed bow, usually super stiff with a notable hump somewhere in the back third. Instead, I was pleasantly surprised by a smooth draw cycle throughout. Being a wee fella, I've become accustomed to short valleys, meaning I have to hold tight to my back wall, regardless of the bow's let-off. Any relaxation in the back wall usually results in the bow trying to jump out of my hand due to the short valley. Not on the Omen. This bow gets into the valley and holds like a dream.
The Omen is fast, easy to tune, and holds at full draw easier than any other bow I have shot. These are all critical features I look for when choosing a bow to chase elk.
Last year I was at full draw on what would have been the biggest bull of my life. After three minutes of being at full draw, the bull gave me a shot, and I botched it due to fatigue. My arrow is probably still in that tree.
---
Price: $10.95

If you have ever eaten a military Meal Ready to Eat (MRE), then you know the importance of a long-handled utensil. Freeze-dried food bags are tall, and using a normal-sized spoon or fork will have your dirty fingers covered in food in no time. Enter the Alpha Light Long Spork from Sea to Summit.
This thing weighs less than half an ounce, is 8.5 inches tall, and is one of my favorite pieces of kit. I do not go into the field without this little gem. The Alpha Light is made with hard anodized aluminum for a lightweight yet durable utensil that will last a lifetime.
The Alpha Light Long Spork is a must-have in every elk hunter's kit, no matter the season. It doesn't matter if you are camping at the truck, trailhead, or backpacking a few miles deep. This spork is always in my mess kit.
---
Price: $279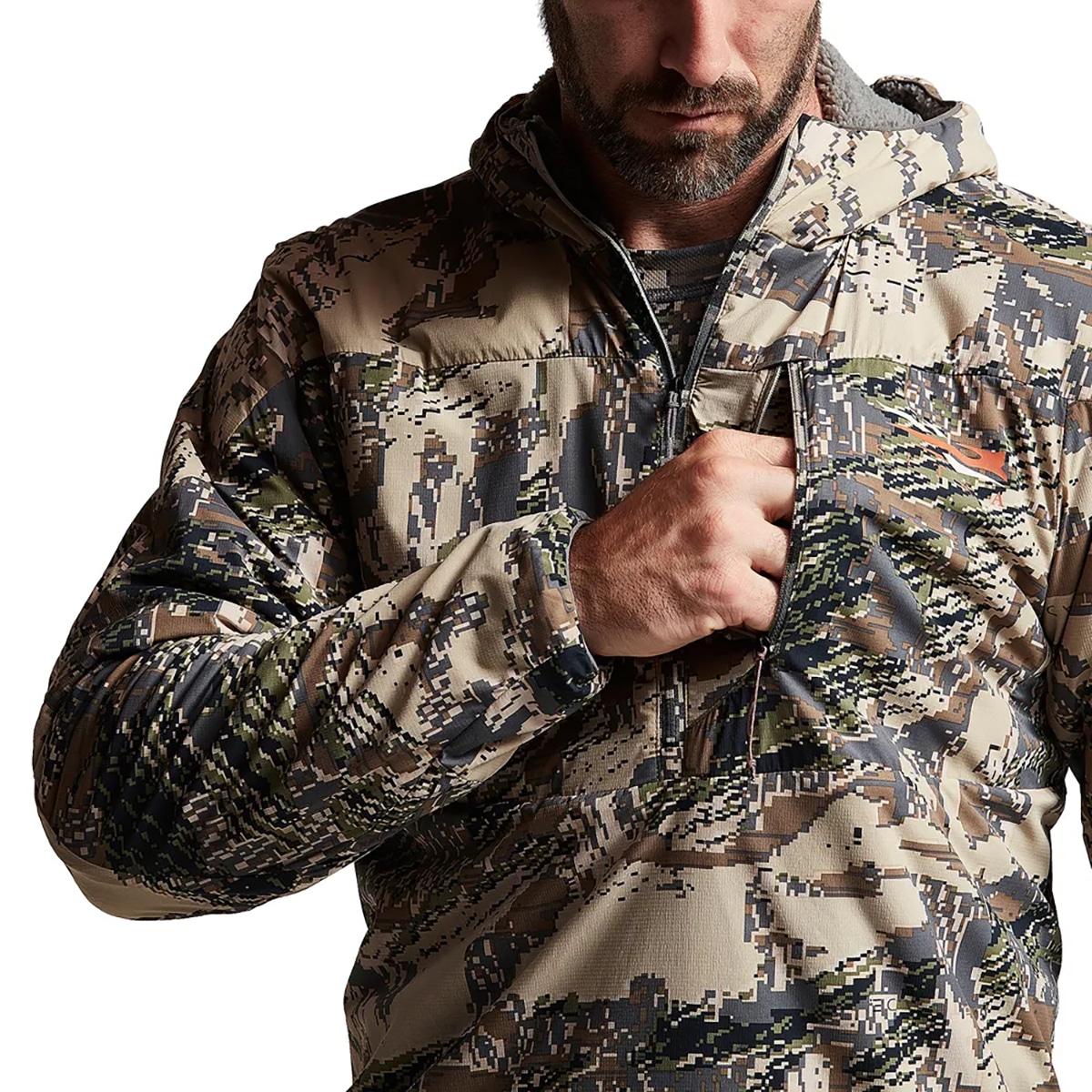 This is probably the single coolest and best piece of clothing I have tested this year. Sitka's new Ambient Hoody is the ultimate mid-layer insulation top.
A good elk hunting clothing system should always include a thin synthetic base layer, a midweight Merino or synthetic insulator, and a puffy jacket. But it can be tough to find the perfect midweight layer.
I got my hands on this bad boy shortly after its release and immediately put it to the test. First, I took it on a backpack fishing trip deep into one of Colorado's remote wilderness areas. Camped at around 11,000 feet, I wore this hoody through rain, wind, and cool temps, pretty much everything but snow. I even wore it on my hike out of my fishing spot in a constant drizzle with temperatures ranging from the mid-40s to 65 degrees. The little test proved how effective the PrimaLoft Evolve insulation is at wicking away sweat and maximizing airflow when you're on the move.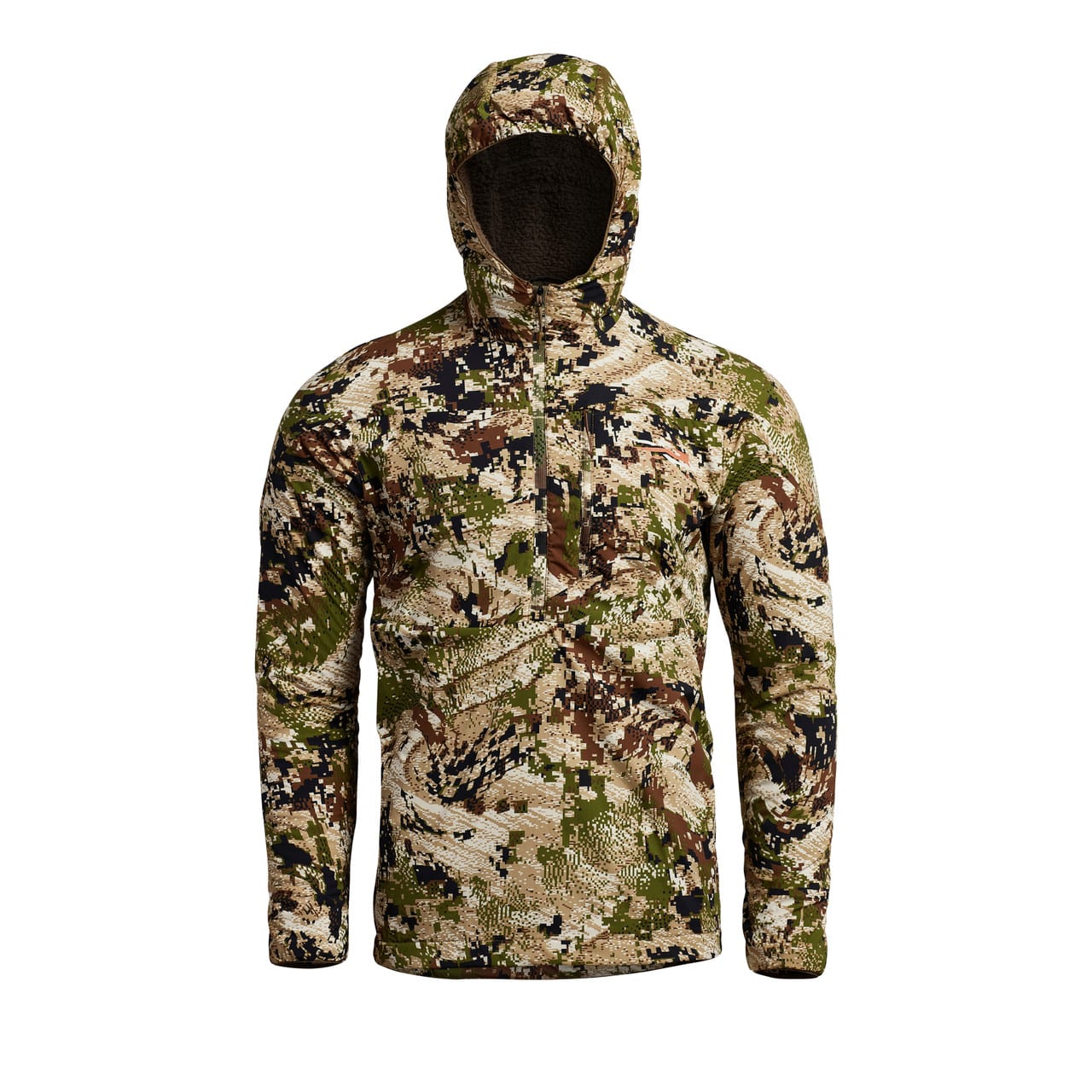 Once we got back to the truck, I kept the hoodie on to see how long it would take to dry out. I didn't set a timer, but I was bone dry within 30 to 45 minutes of stopping. I haven't been this impressed with a piece of clothing in a long time. The Ambient Hoody is one piece that will be in my backpack or on my body during every trip this year.
---
Price: $450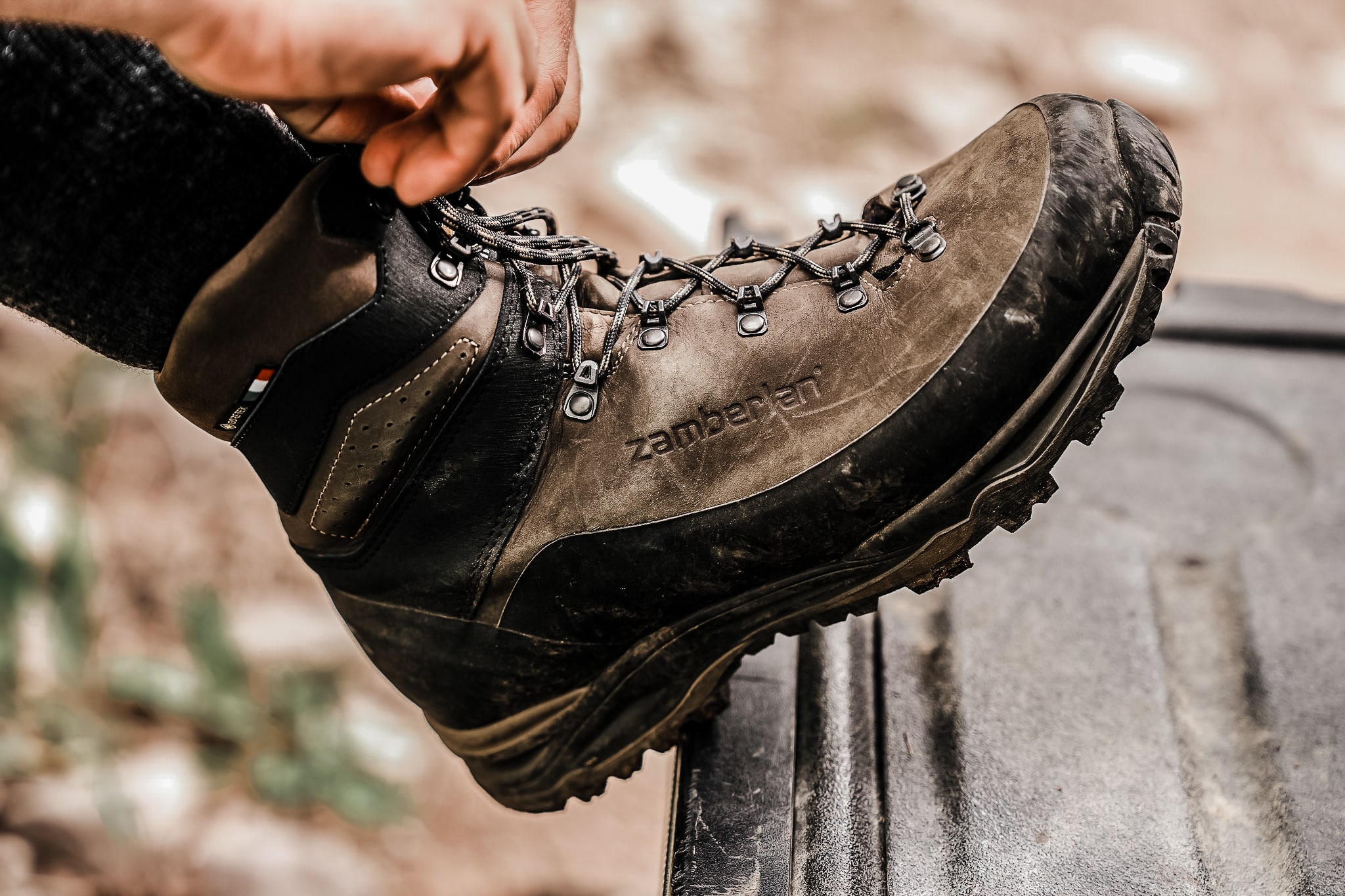 Good boots are a must when elk hunting. If your feet or ankles get fucked up, your hunt is toast. Sure, you can sit over a wallow or at the edge of a meadow, but your odds of success are dramatically reduced if you aren't mobile.
Everyone's feet are different. There are high arches, low arches, wide feet, skinny feet, and everything in between. It's impossible to recommend a pair of boots that will work best for everyone, but one of the best all-around boots I've found is the 966 Saguaro from Zamberlan.
When it comes to an elk hunting boot, there are three key features to look for: a good waterproof rating, a stiff midsole, and a full rubber rand.
The full leather upper on the 966s paired with a Gore-Tex membrane boosts waterproofness while maintaining breathability. But, of course, you can never have the best of waterproofing along with breathability — it's always a tradeoff. Personally, I prefer to sacrifice breathability to keep my feet dry while elk hunting.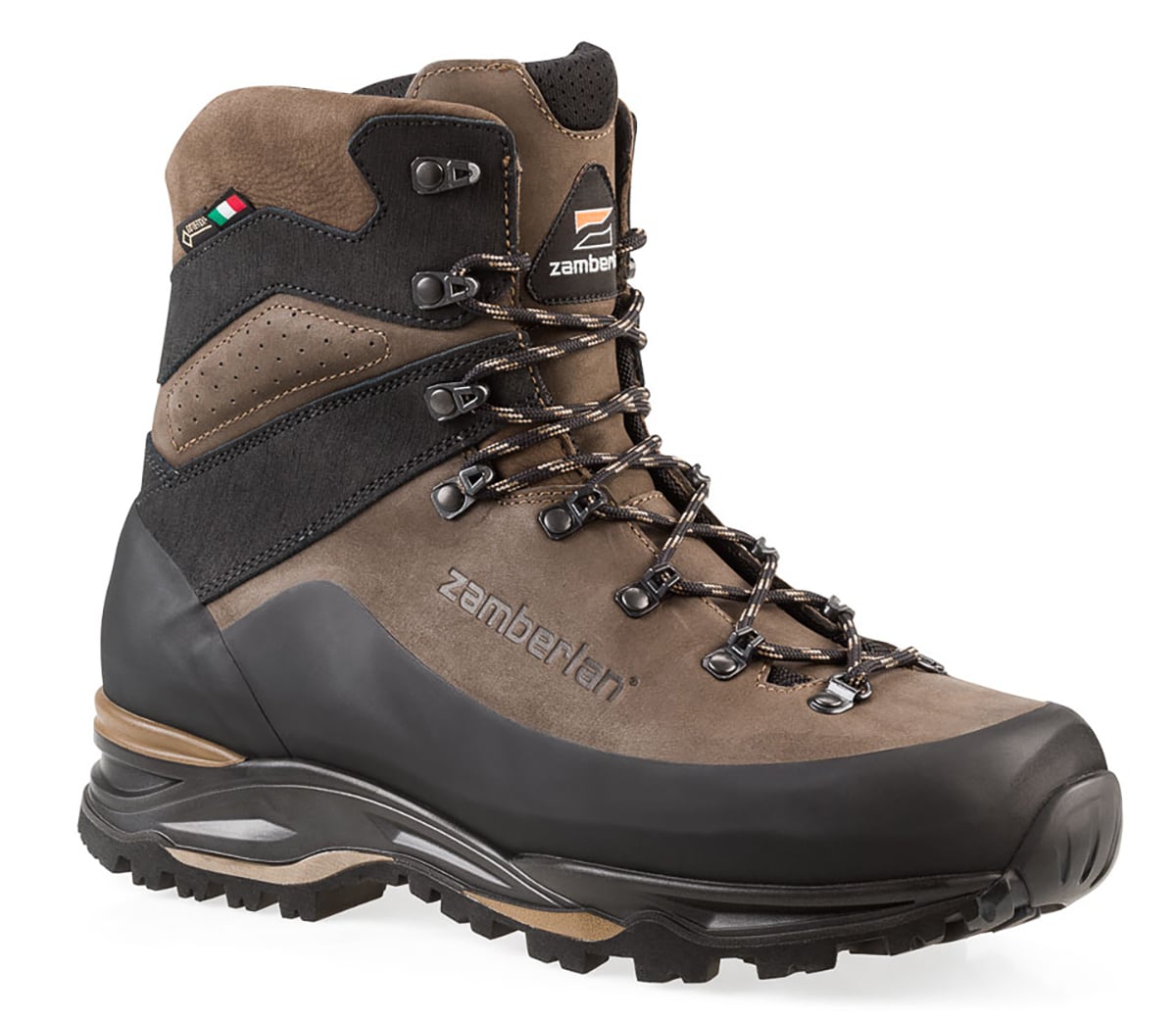 Chasing elk will take you through some pretty rugged landscapes, from pinion pine and juniper forests to scurrying across boulder fields and scree fields near or above treeline. A quality rubber rand system is critical to protecting your boot's upper and maintaining water resistance. I have worn the 966s through some downright shitty terrain, and they hold up to everything the mountain throws at them.
If you're hiking under-load in rugged terrain over uneven ground while constantly gaining and losing elevation, a stiffer midsole will help reduce fatigue in your feet and leg muscles. On a stiffness scale of 1-10, the 966s come in at 6 or 7. For me, this is the sweet spot. They're sturdy enough to handle rocky uphill accents while hauling weight but flexible enough that you can train in them on well-manicured trails in the preseason.
---
READ NEXT – Check out the Free Range American archery and bowhunting archives!