With a swipe of his pen, Florida Gov. Ron Desantis officially tipped the number of states with constitutional carry laws on the books into the majority.
The bill Desantis signed into law on Monday eliminates the requirement for Florida residents to obtain a concealed firearm permit. It is the 26th state to adopt such a law, also called permitless carry.  
"Constitutional Carry is in the books," DeSantis declared in a release.
Since 1987, Floridians have been required by law to obtain a license to carry a concealed firearm in public.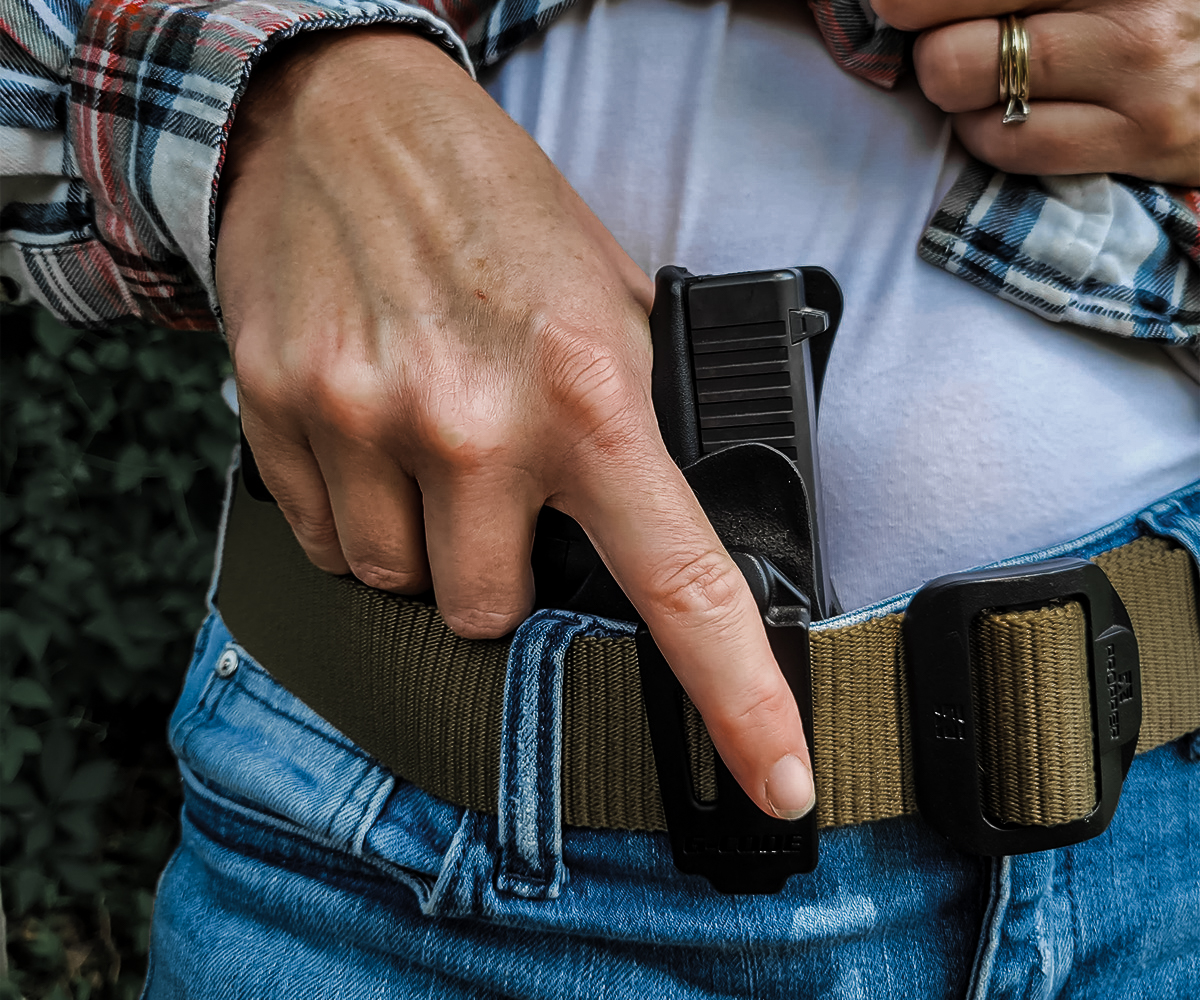 Florida's new constitutional carry law will officially go into effect on July 1, 2023. 
The freshly signed permitless carry bill (HB 543) allows citizens 21 and older to carry without asking the government for a permit and without paying a fee, as long as they are legal gun owners. The measure passed the Florida Senate last week with a 27-13 vote, mostly along party lines. The Florida House approved the bill six days earlier.
"You don't need a permission slip from the government to exercise your constitutional rights. We are restoring the Second Amendment here in the Free State of Florida," said Sen. Jay Collins, who sponsored the bill, in a tweet Monday. 
"This bill is a big step, a big step to help the average law-abiding citizen, to keep them from having to go through the hoops of getting a permit from the government to carry their weapon," said Rep. Chuck Brannan last month. He was the bill's co-sponsor in the state House. 
"Responsible gun ownership doesn't begin with the issuance of a government permit," said Fellsmere Police Chief Keith Touchberry, president of the Florida Police Chiefs Association, which publicly backed the legislation. 
Some 2A proponents say that while the new Florida law is a step in the right direction, it's not true constitutional carry because it doesn't allow for the open carry of firearms without a permit.
"Permitless concealed carry is a good thing. But it's not the constitutional carry that we were promised," said Luis Valdes, the Florida director of Gun Owners of America. 
DeSantis has claimed to support open carry in the past, but state legislators feel otherwise. Open carry is still almost entirely prohibited in Florida.
As in other states, the new concealed-carry law doesn't abolish the state's existing permitting system. Those who still want a concealed carry permit can still obtain one through the standard application process, which includes providing a state-issued ID, passing a background check, completing an approved firearms training course, and paying $97 in license and processing fees.
Some may still wish to do so since the holder of a Florida concealed weapons permit can also carry in states with reciprocity agreements, like Colorado, Maine, Michigan, and South Carolina.
A Florida CCW permit also allows Floridians to purchase firearms without sitting through the 3-day waiting period.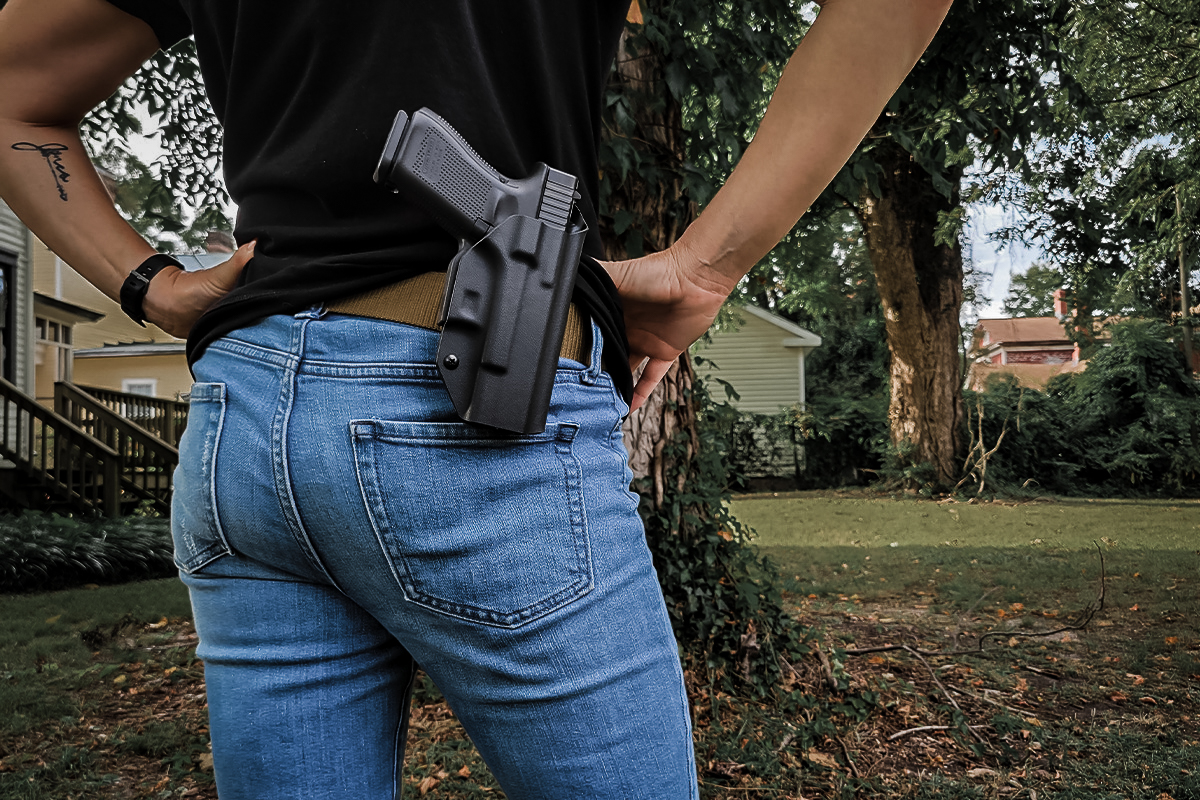 While critics of the bill are actively painting a picture of how the new law will turn the Sunshine State into a dangerous barrage of bullets, not everyone in Florida will be allowed to carry a gun with or without a permit.
Anyone prohibited from possessing a firearm under state or federal law, including individuals with a previous felony of domestic violence conviction, will still be unable to carry a gun legally, which is the case in other states with permitless carry laws.
RELATED — Concealed Carry Doesn't Have To Be a Pain
---
Florida Constitutional Carry Means Majority Rules
The number of constitutional carry states has increased dramatically over the past 20 years. About a year ago, Georgia, Florida's neighbor to the north, became the 25th state with a constitutional carry law on the books when Gov. Brian Kemp signed a similar bill. 
For most of the 20th century, gun owners had to jump through legislative hoops of red tape to legally carry concealed guns in public. Into the 1990s, some states outright banned concealed carry entirely in any way, shape, or form.
Attitudes began to shift when Alaska became the first state to pass permitless carry in 2003, joining Vermont, which never required government permission to carry concealed.
Since then, the pace of constitutional carry has steadily gained momentum. Arizona passed its own permitless carry law in 2010, and Wyoming quickly followed suit in 2011.
Idaho, Mississippi, West Virginia, Missouri, New Hampshire, North Dakota, Kentucky, Oklahoma, and South Dakota all put constitutional carry laws on the books before 2021.
Eleven more states joined that list in the past two years, including Arkansas, Iowa, Montana, Tennessee, Texas, Utah, Georgia, Indiana, Ohio, Alabama, and now Florida.
The direction is refreshing for defensive-minded gun owners, especially considering President Biden's multiple executive actions aimed at gun control, the ever-increasing number of state-level gun control laws being adopted, increasingly intense anti-gun rhetoric, and a continued push for a federal assault weapons ban, while states like Washington, Michigan, and Colorado are working to pass bans of their own.
---
READ NEXT — SCOTUS Strikes Down NY Gun Law, Expands 2A To Cover Public Carry