We've all got a favorite fast food joint: the place we go when we're on the road, too lazy to cook, or have had a few too many drinks. For me, it's Taco Bell, and their Crunchwrap reigns supreme.
A Crunchwrap is kind of like a quesadilla. It has layers of meat, cheese, and veggies on a crispy tostada all wrapped in a tortilla and then toasted to perfection. I started making my own Crunchwraps for staff meals at a restaurant where I worked, and soon after began using wild game like venison to make them at home, which took the snack to new levels.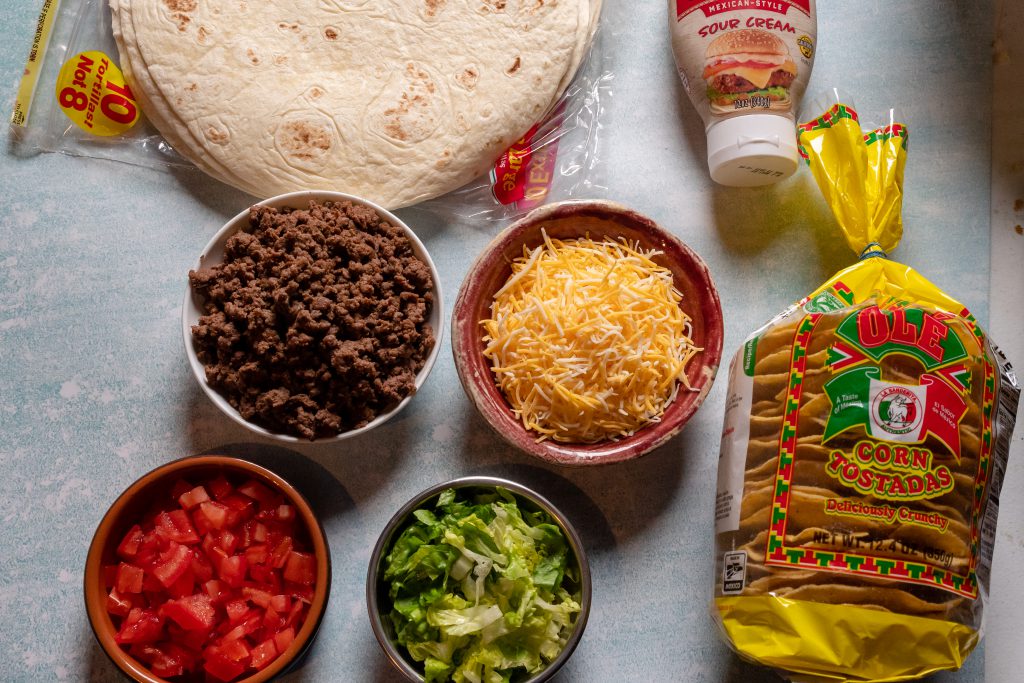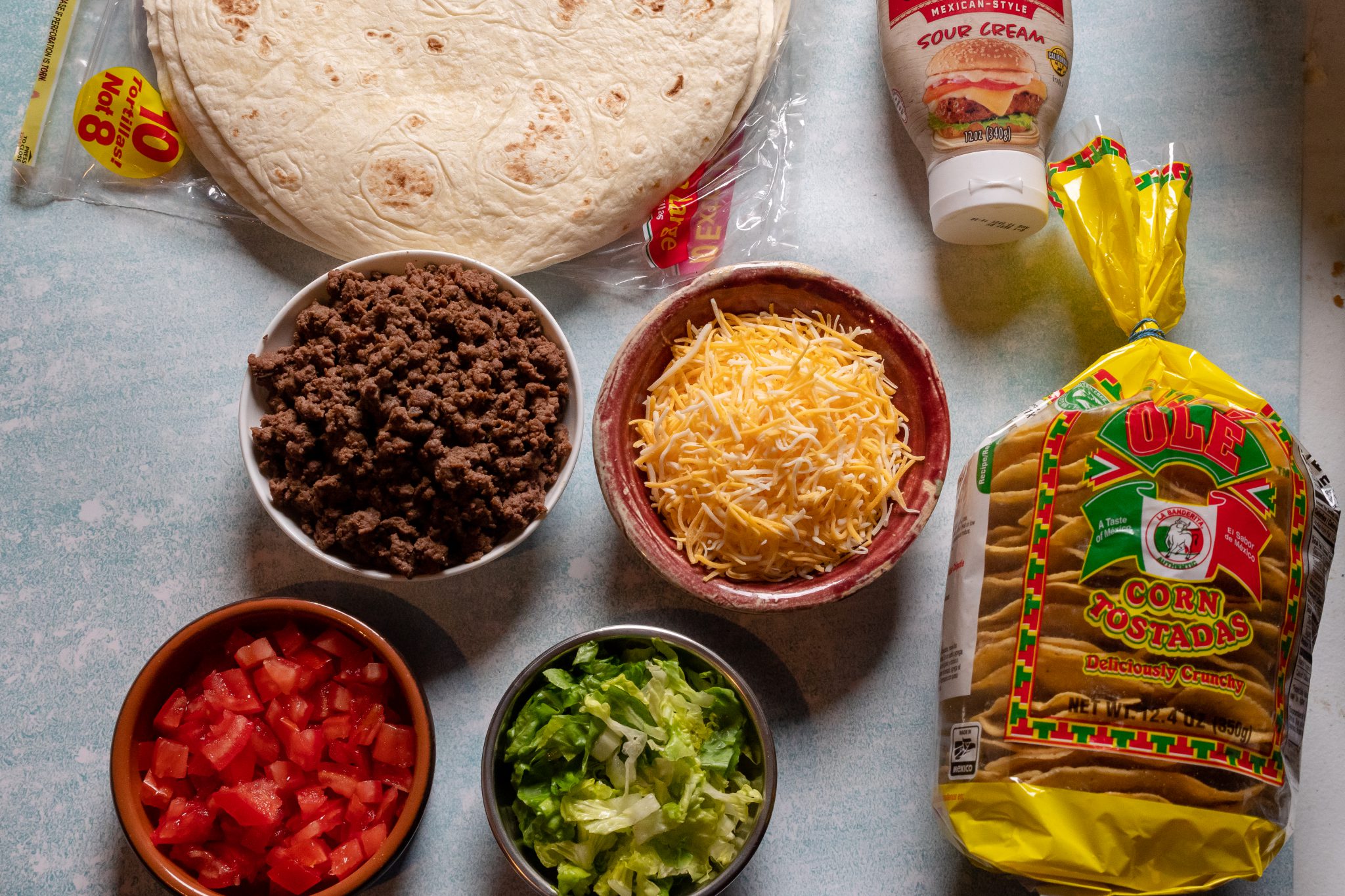 Any ground, grilled, or pulled game meat can be made into a Crunchwrap. Ground venison is my go-to and is a great substitute for beef. But be warned, once you make a venison Crunchwrap, you might have a hard time making anything else for a while. These things are so damn good even the pickiest eaters can't help but love them. They take about five minutes to make, and you likely have most of the ingredients kicking around already.
Here's a simple recipe for a wild game Crunchwrap you can make at home:
Venison Crunchwrap Ingredients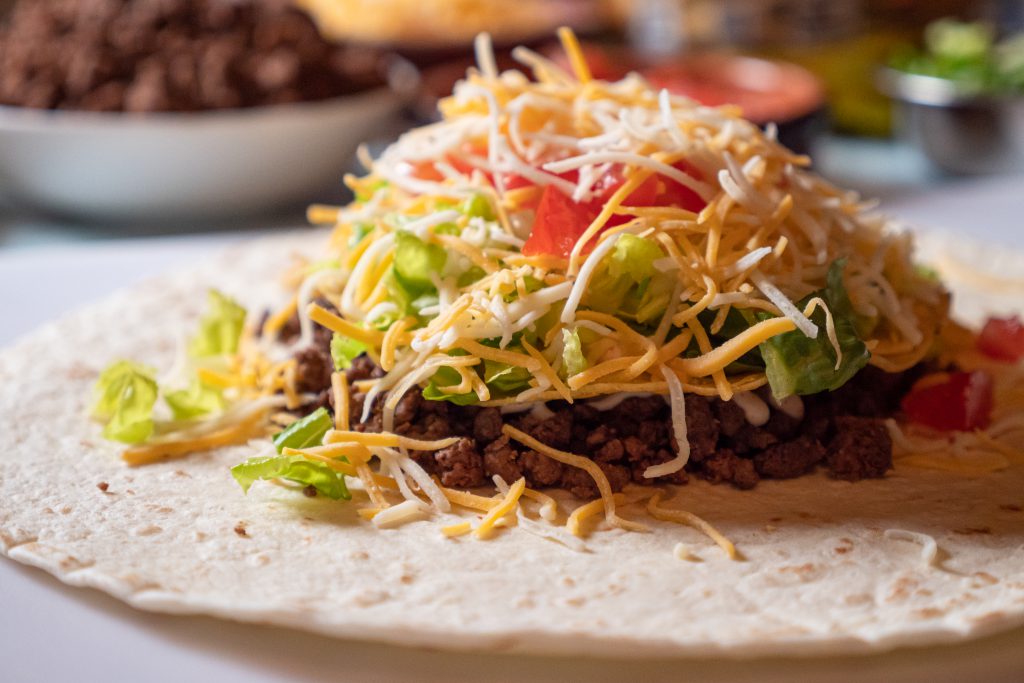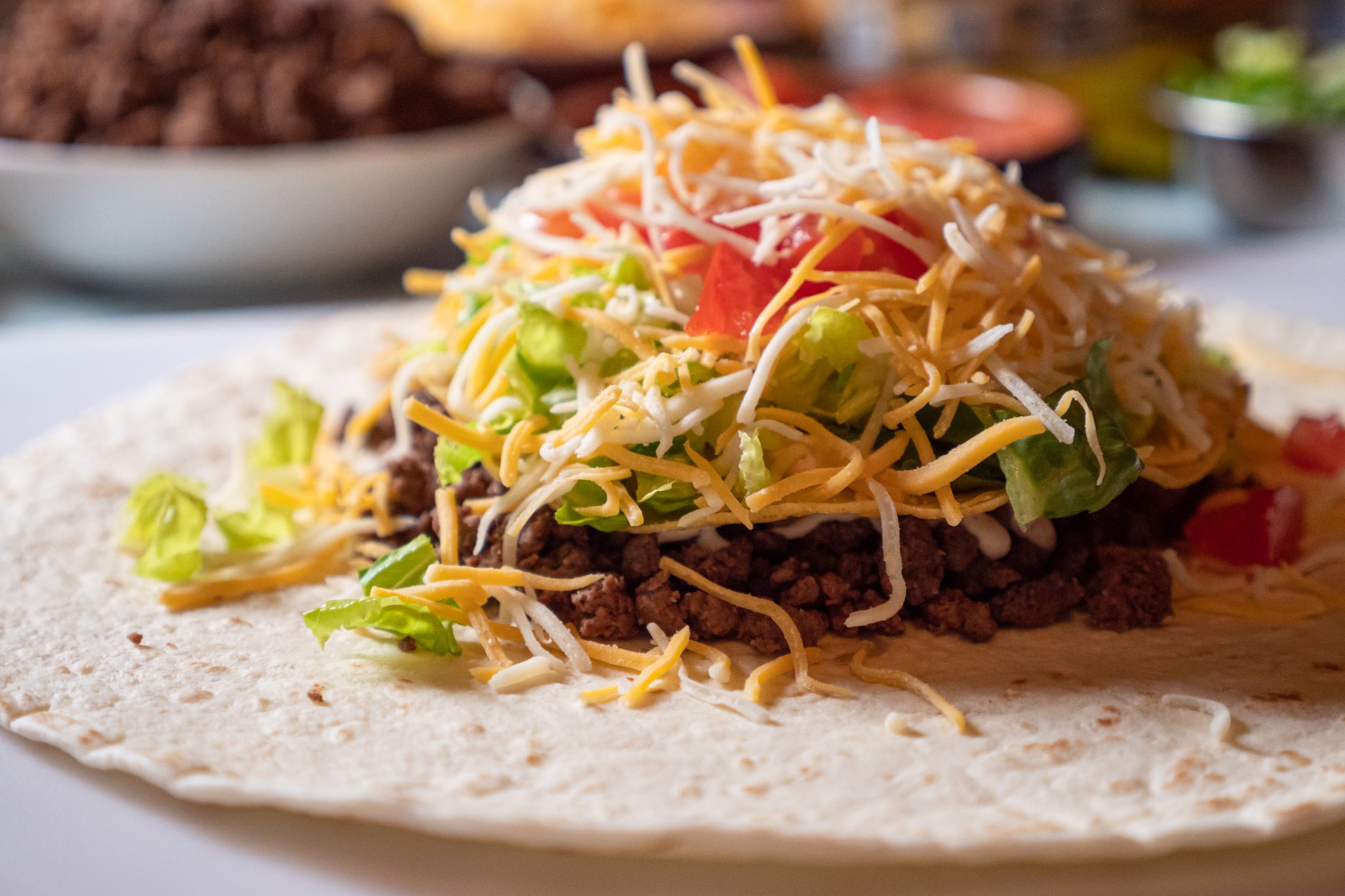 (Yields 2 to 4 Crunchwraps)
1/2 pound ground venison
1 teaspoon chili powder
1 teaspoon salt
1/2 teaspoon black pepper
1/2 teaspoon garlic powder
1/2 teaspoon onion powder
1/2 teaspoon cumin
1/4 teaspoon cayenne pepper
1 10-inch tortilla
1 corn tostada
1/4 cup tomato, diced
1/3 cup red onion, diced
1/4 cup lettuce, shredded
1 tablespoon chipotle sour cream
1 cup Mexican cheese blend, shredded
Directions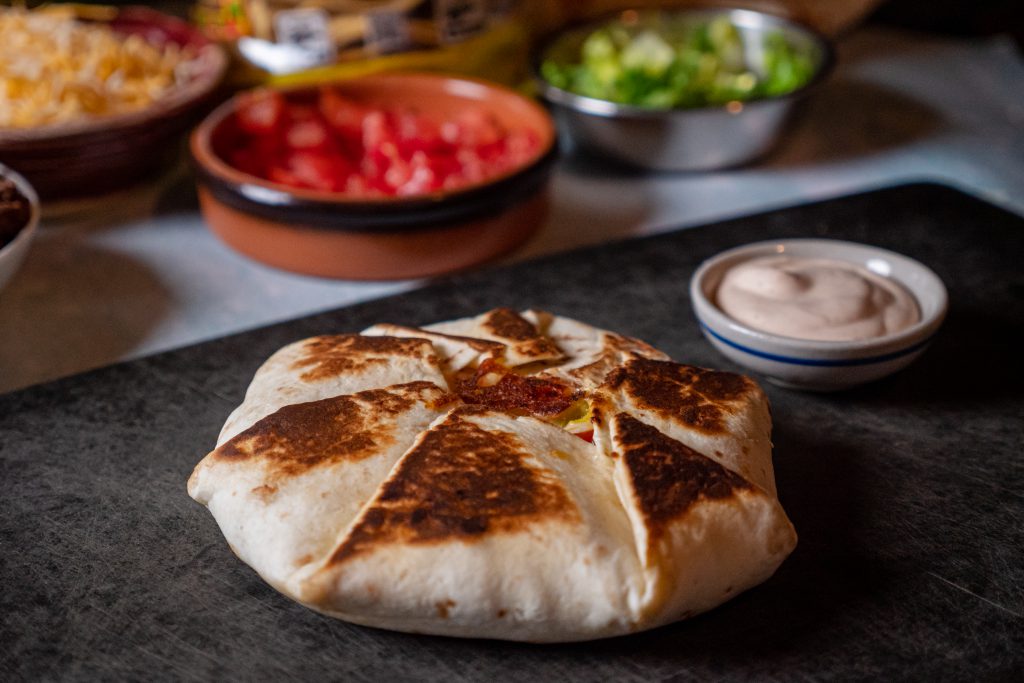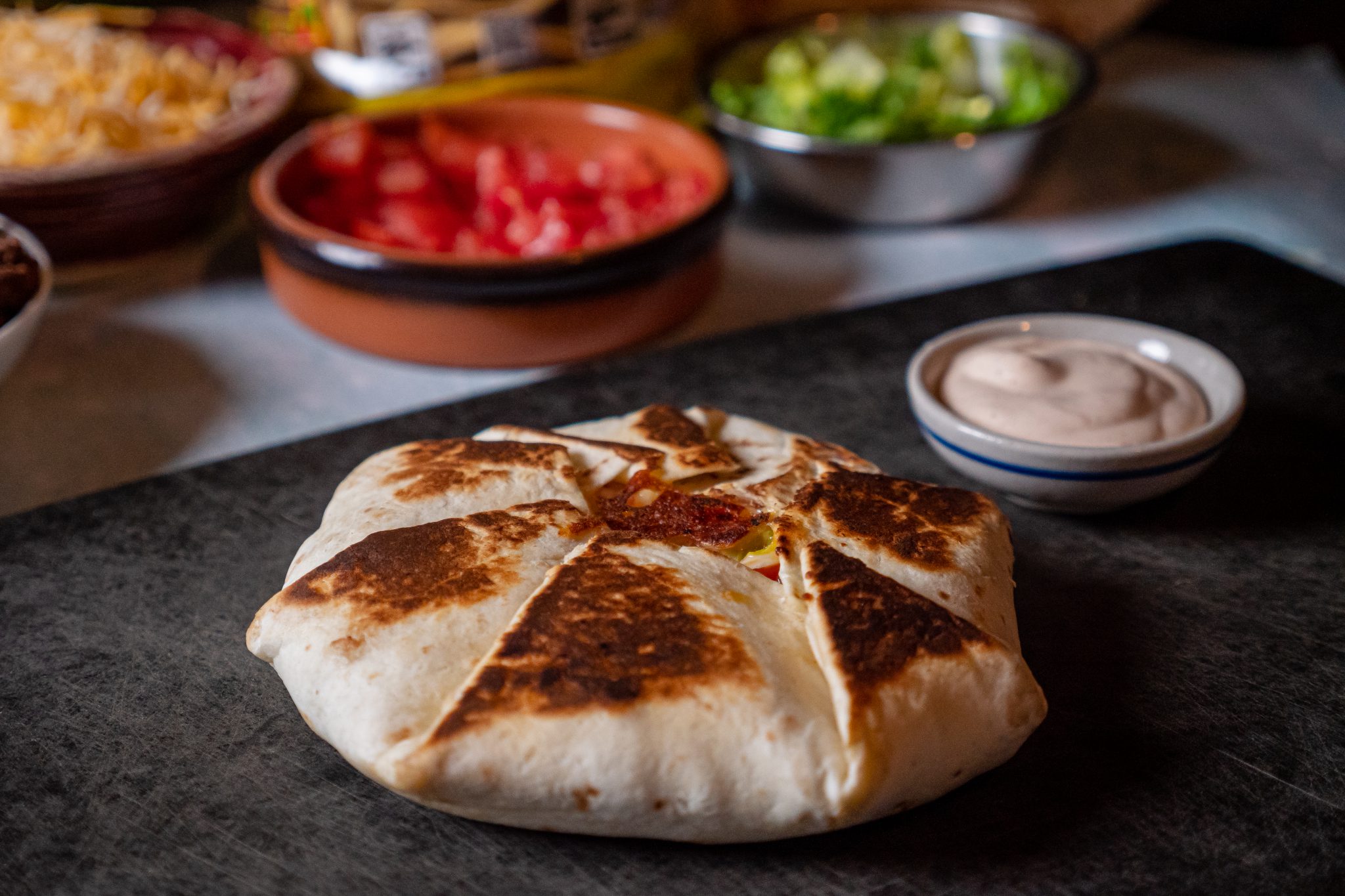 Heat a saute pan on medium with about a tablespoon of olive oil. Begin to brown the ground venison, then add chili powder, salt, pepper, garlic and onion powder, cumin, and cayenne pepper.
Stir and brown the meat until it is cooked through, then set it aside to cool.
Lay a 10-inch tortilla on a plate or cutting board and place about a tablespoon each of diced tomato, onion, and shredded lettuce in the center.
Place the tostada on top of the veggies, then add about a tablespoon of chipotle sour cream to the center.
Add about a 1/2 cup of the cooked meat to the wrap, then sprinkle a generous handful (about a 1/4 cup) of shredded cheese over top.
Fold the outer tortilla edges inward over the filling, creating a pentagon shaped wrap.
Heat a lightly oiled non-stick pan on low and toast the crunch wrap with the folded side down.
Toast in the pan until the tortilla browns, the cheese begins to melt, and the folded side seals itself shut. Then flip and toast the other side.
Serve with your favorite hot sauce or more chipotle sour cream as a dipping sauce.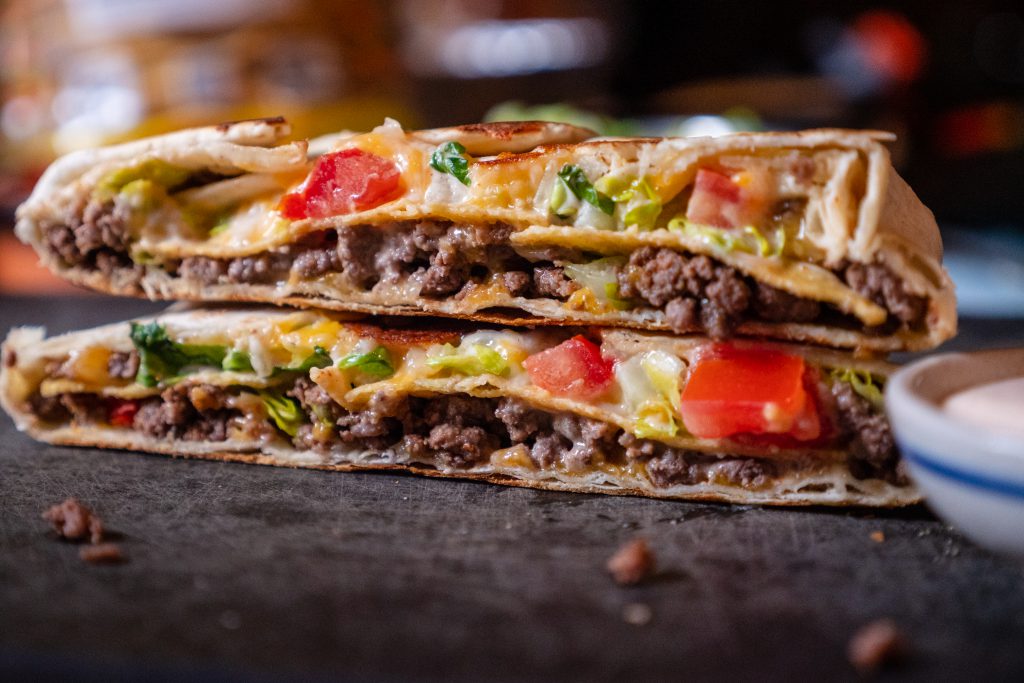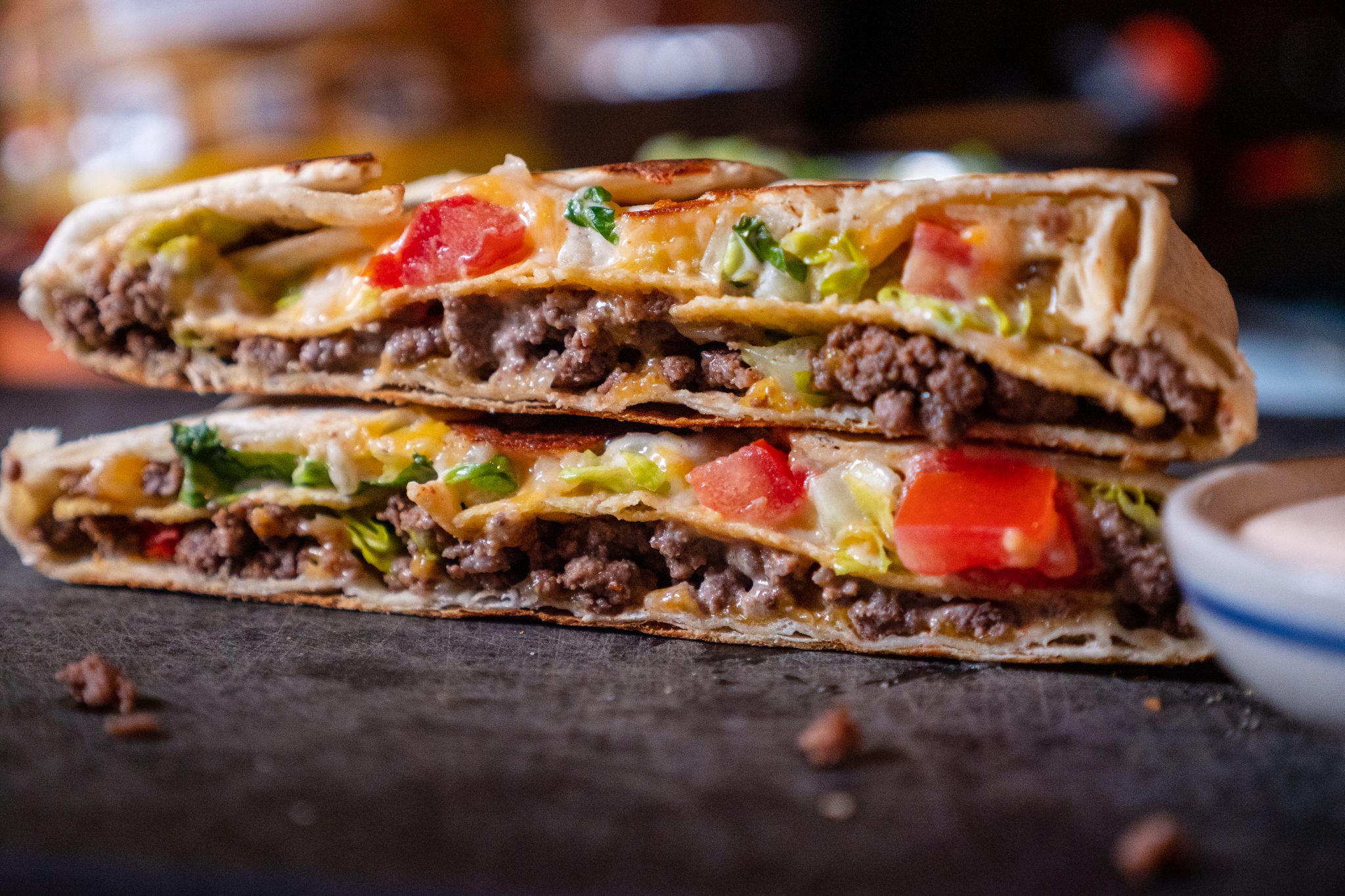 Fast food has its place, but a homemade venison Crunchwrap is hard to beat. They are cheap and easy to make, plus they're healthier and better tasting than the drive-thru alternative.
Using wild game you've hunted in this recipe makes it even better, and while the ingredients above call for ground venison, you could certainly use any number of wild proteins and other fillings to make your own unique and delicious Crunchwraps.
Read Next: Jamaican Buck Patties: The Best Venison Recipe You Haven't Tried