Have you ever attended a 3D archery shoot? Many are held annually at both indoor and outdoor venues at local, regional, state, and national levels. While attending one or two a year is great, you might consider plugging into a circuit that holds many shoots throughout the year. The main circuit is the Archery Shooters Association (ASA archery). What exactly is the ASA? We'll get to that soon. 
People attend 3D shoots for many different reasons. Some go to compete, some go to have fun, and others go because some buddies invited them. But a big reason hunters end up at 3D shoots is to sharpen bowhunting accuracy, especially during the off-season. Who couldn't use a little more confidence for when that world-class buck steps into a shooting lane?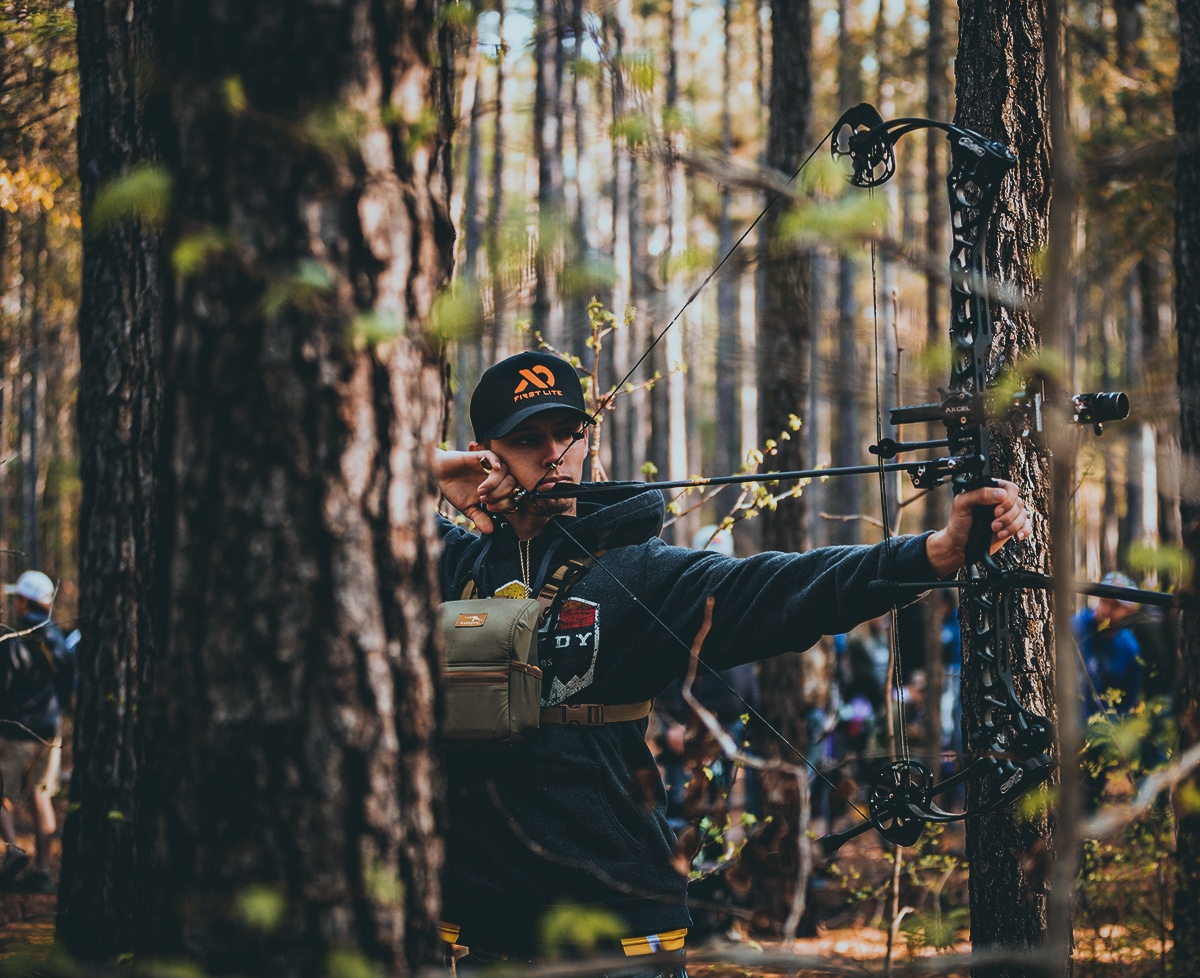 Lifelike 3D targets placed in realistic bowhunting settings are the closest we can come to realistic training for bowhunting, and that's where the ASA really comes into play. The ASA should be on your radar if you want to truly test your bowhunting skills in a competitive setting.
Let's discuss the organization, how it began, what it does, how it can benefit you, and how you can get plugged in.
RELATED – Father, Son Each Kill a Monster Velvet Buck on KY Archery Opener
---
The Inception of ASA Archery
From the very beginning, the ASA, based in Kennesaw, Georgia, has served (and continues to serve) a definitive purpose in the archery and bowhunting community.
"The ASA was started nearly 30 years ago as an extension of bowhunting," Mike Tyrell, the organization's president, told Free Range American. "We specialize in 3D archery, setting up ranges of lifelike 3D targets that simulate bowhunting. Further, scoring rings on Delta McKenzie's ASA 3D animal targets are based on actual kill shots. The concept is that as archers progress in the ASA, they'll improve their bowhunting accuracy, too. That's the genesis of the ASA in a nutshell."
---
How ASA Scoring Works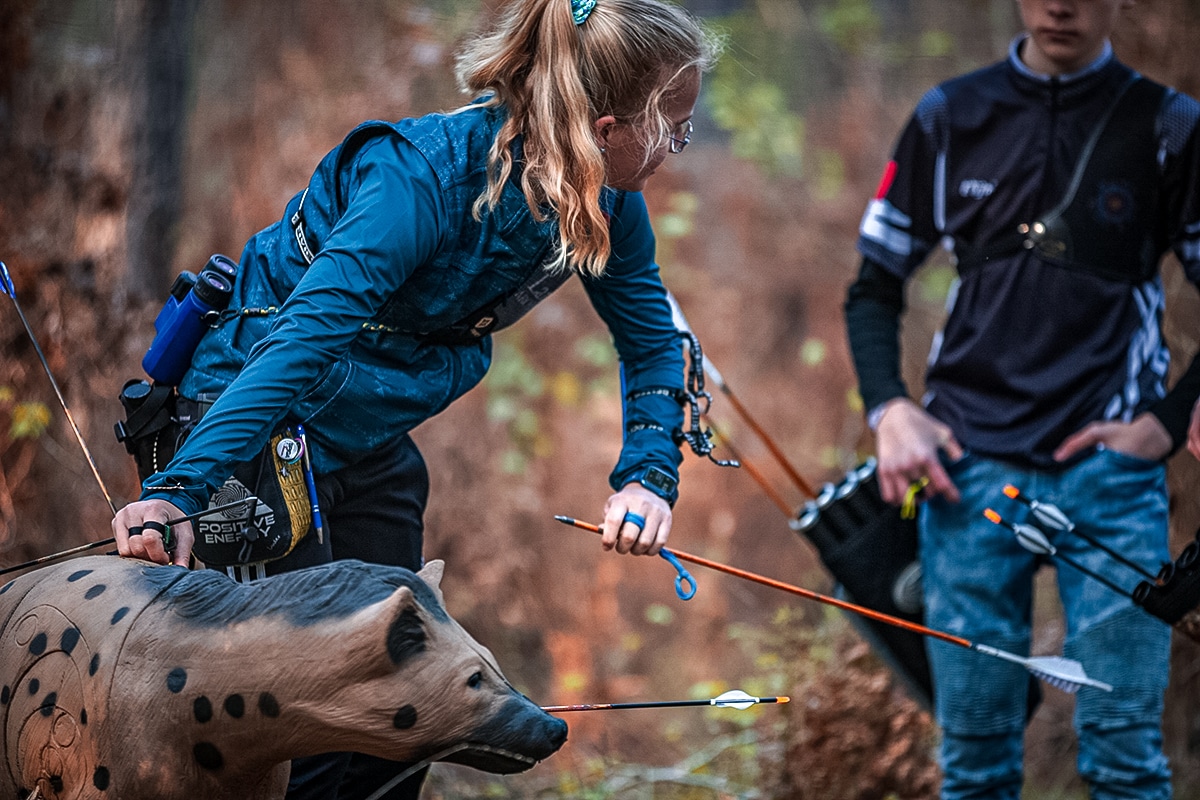 If you're wondering how the scoring rings on ASA-style targets work, it's pretty easy to break down.
"If you hit a target anywhere outside the scoring rings, you get 5 points," Tyrell said. "The big ring that basically frames the lung area is the 8-ring. Inside the 8-ring is a 5-inch circle, which is worth 10 points. Inside that circle are two 1 3/4-inch circles, and if you hit the one you shoot for, you get 12 points. If you compare it to golf, 8 is a bogey, 10 is par, and 12 is a birdie."
RELATED – Elk Reaper: The Rise and Bowhunting Success of Aron Snyder
---
ASA Events
ASA shooting events are held nationwide at archery clubs enrolled with the organization.
The ASA has its own club program. In it, there are about 350 clubs across 34 states.
"We provide clubs with liability insurance in order to hold their events," Tyrell said. "Our six national shooting events are well attended, attracting about 2,000 competitors per shoot. We also have about 40 sponsors that set up booths at our events so they can showcase products and support their pro-staff shooters. Combined, these six events have a payout greater than $1 million."
At the larger ASA events, you're likely to rub shoulders with well-known competitive archers like Levi Morgan. That's a unique opportunity you don't get every day.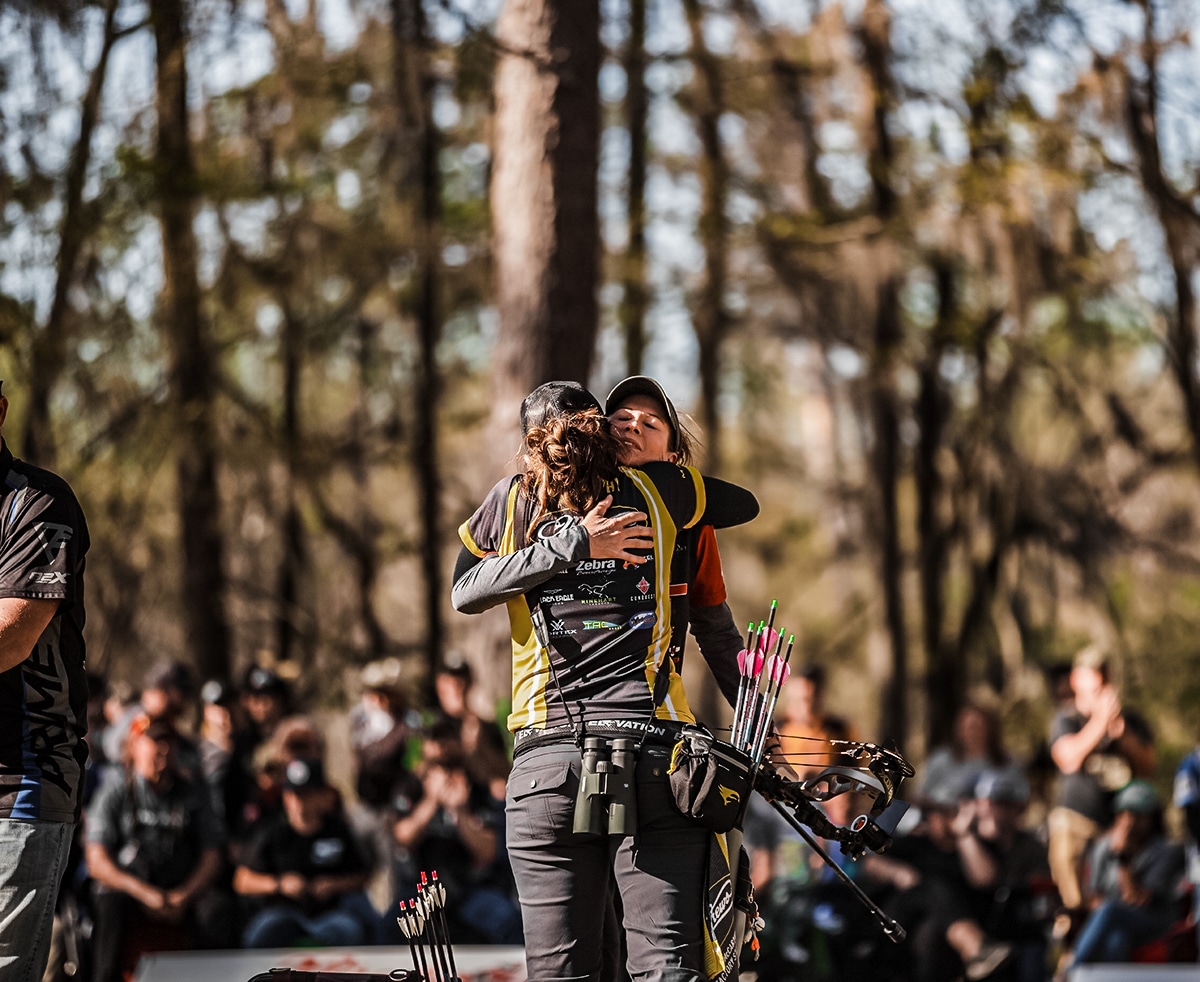 ---
Shooting Formats and Participation
Tyrell explained that ASA shoots have two formats.
One is 'known distance,' in which shooters are allowed to use a rangefinder. The other is 'unknown distance,' in which shooters must stand at the shooting stake and judge the distance to the target with the naked eye.
Philosophically, Tyrell said the ASA is like a big family within the archery community and everyone, young or old, male or female, has their place in ASA events.
"We offer something for everyone," he said. "We have kids as young as 6 and adults in their 70s shooting at our events. We want everyone to be involved, from husbands and wives to entire families. Some of our national and even state shoots draw three-generational families. Everyone seems to genuinely love what we offer."
RELATED – This MACV-SOG Commando Carried a 55-Pound Trad Bow Into Battle
---
Joining the Organization and Connecting With Others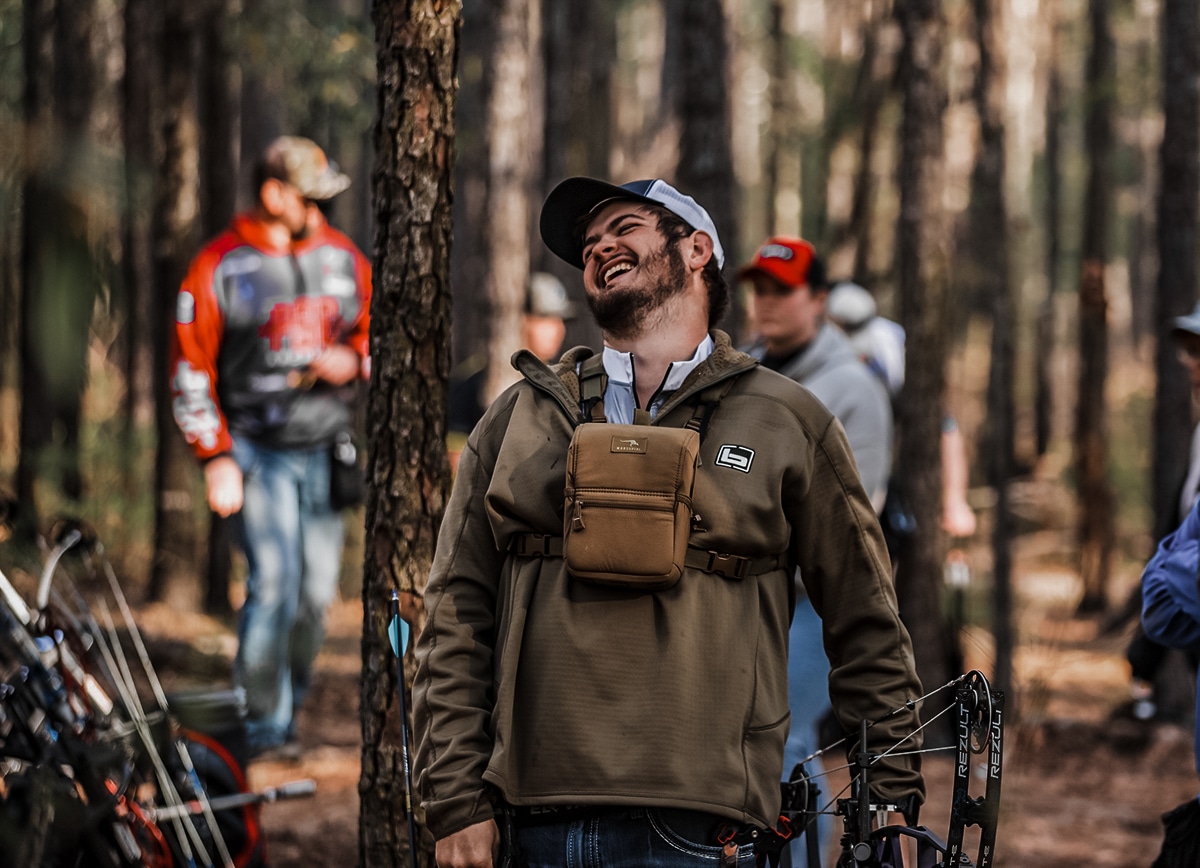 Beyond the shoots, the ASA's website serves as an information hub and a place to connect with other members.
"When you visit the ASA website, you'll find information about ASA and its events," Tyrell said. "You'll have opportunities to connect with other people on our forum. It's a great platform for folks to get to know each other and ask questions. We try to make the forum open to folks who want to learn about archery and specifically 3D archery. It's a great place to plug into the ASA Archery family."
If you're reading this and it's speaking your language, you might consider taking the leap and becoming a member.
You can become an ASA member online by visiting the ASA website and going to the Join/Register tab, or you can call the ASA office and talk directly with a representative who will help you become a member.
So what do you get with a membership?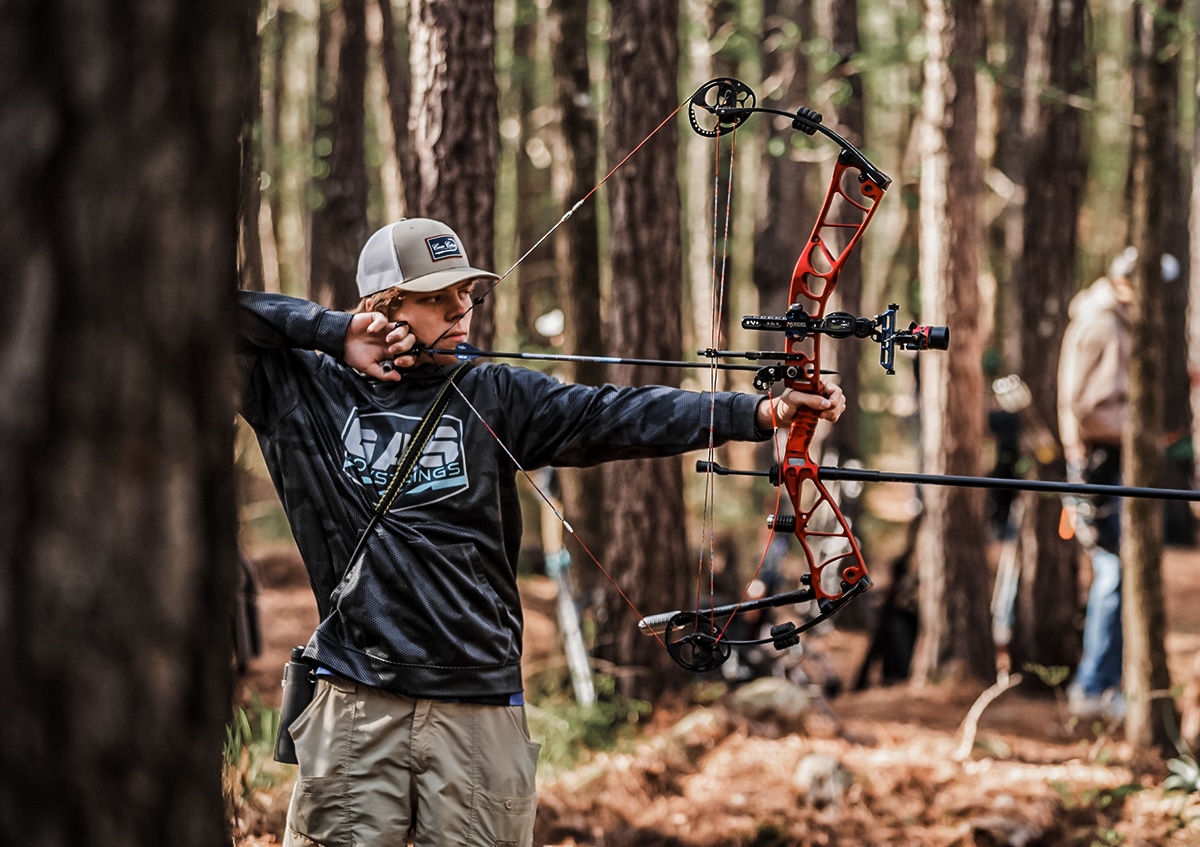 "A basic membership allows archery shooters to compete at all ASA levels," Tyrell said. "That includes the state level, the state-championship level, and the Pro/Am level. You must be a full member of the ASA in order to compete in more than one Pro/Am. You are allowed to compete in one Pro/Am as a non-member, but there is an additional fee."
As Tyrell mentioned earlier, ASA shooting events are highly beneficial for bowhunters.
"Once archers get involved with ASA events and progress through the system, most will find that it strengthens their skills and makes them better archers and bowhunters. Unlike Olympic-style archery, the ASA is nuanced toward real bowhunting scenarios. We set up shots at various distances to really challenge your shooting abilities. It extends your proficiency as a bowhunter, and that's why a lot of folks choose to come out and do it."
---
Equipment Needed for ASA Archery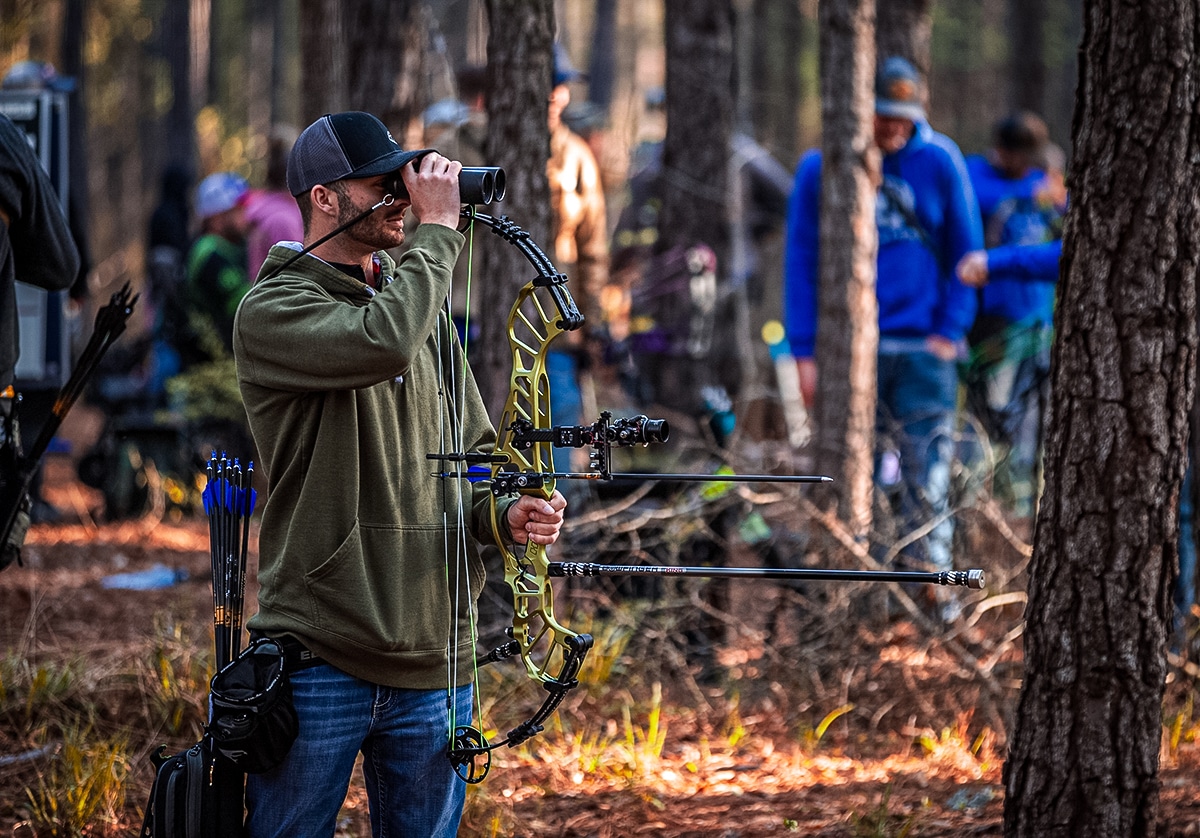 Obviously, you'll see a lot of different equipment at ASA Archery shooting events, including long stabilizers and target sights. This might have you asking, what special equipment do I need to shoot ASA Archery beyond my bowhunting rig?
"If you have equipment for bowhunting, you have the equipment to come and shoot ASA," Tyrell said. "You can start there and then find out where you want to end up in the sport. You can choose which class you want to shoot in based on your age and equipment. Our 51 different classes have specific rules for ages, gender, and equipment, which is designed to level the playing field in each class."
---
Hopefully, you now have a better picture of what the ASA is all about. The ASA is a great circuit to get plugged into, whether you want to stretch your competitive legs or simply strengthen your bowhunting accuracy. Why don't you give it a shot?
---
READ NEXT – Glassing Camp: Become a Better Hunter in the Off-Season