Idaho is known as a world-class hunting and fishing mecca. Anglers make annual pilgrimages to the state's pristine waters to fish for wild brown, rainbow, and cutthroat trout. Rocky Mountain sheep, elk, mule deer, and pronghorn are big game animals of backcountry legend, haunting hunters' dreams everywhere. 
But carp? No one is dreaming about Idaho record grass carp.
As a matter of fact, sticking a giant grass carp was probably the furthest thing from Chris Endicott's mind when he was floating the Snake River and hunting for smallmouth bass recently. The Meridian, Idaho, resident was fishing a twin-tail bass jig for short-tempered smallies when he set the hook on something far bigger than his intended target. 
Related: Florida Man Breaks State Peacock Bass Record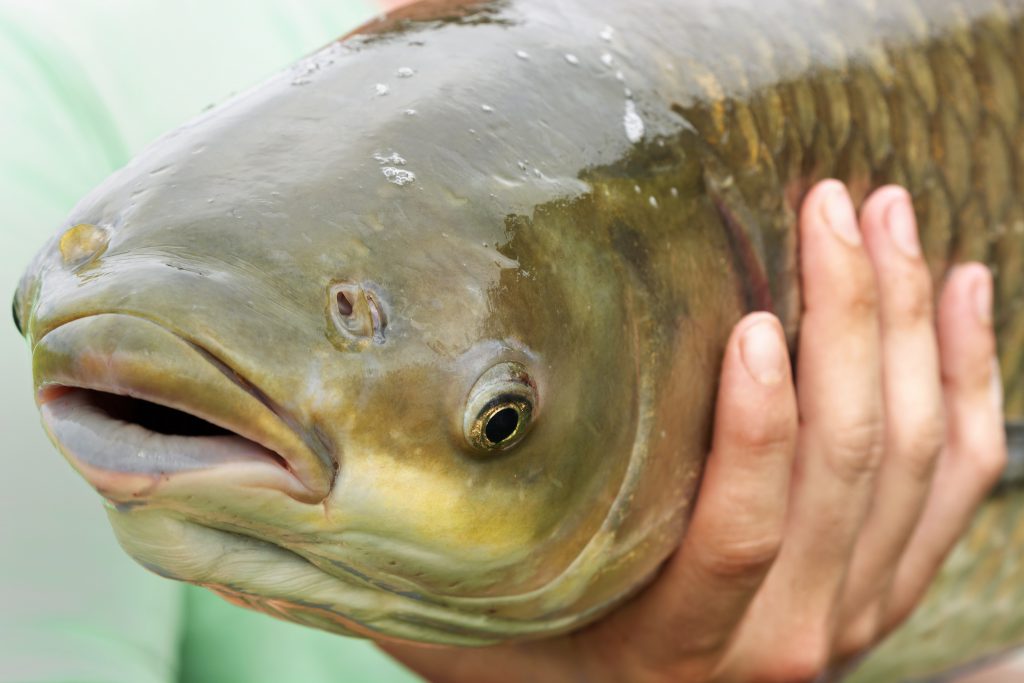 The donkey measured 50 inches and weighed in at 46.7 pounds, blowing away the former state record for grass carp: a 40-inch beast caught by Joe Bonawitz in Marsing Pond in 2018. Idaho recognizes records for catch-and-kill, as well as catch-and-release.
Endicott's fish wasn't done being awesome, though. Bowfishing for carp is legal in Idaho since they're not considered game fish. The state record for the largest bow-killed grass carp is 39.5 pounds and 40.63 inches, caught by Saige Wilkerson in 2012, also on the Snake River. So, Endicott now owns the record for the biggest carp caught in Idaho by any method. Period.
The current all-tackle world record grass carp was caught in Bulgaria in 2009 and still stands proud at 87 pounds, 10 ounces.
Grass carp are native to rivers in China and Eastern Siberia and are considered an invasive species in the US. The fast-reproducing fish was introduced to bodies of water worldwide to aid in aquatic weed control and aquaculture.
Related: North Carolina Blue Catfish Breaks State Record by 5 Pounds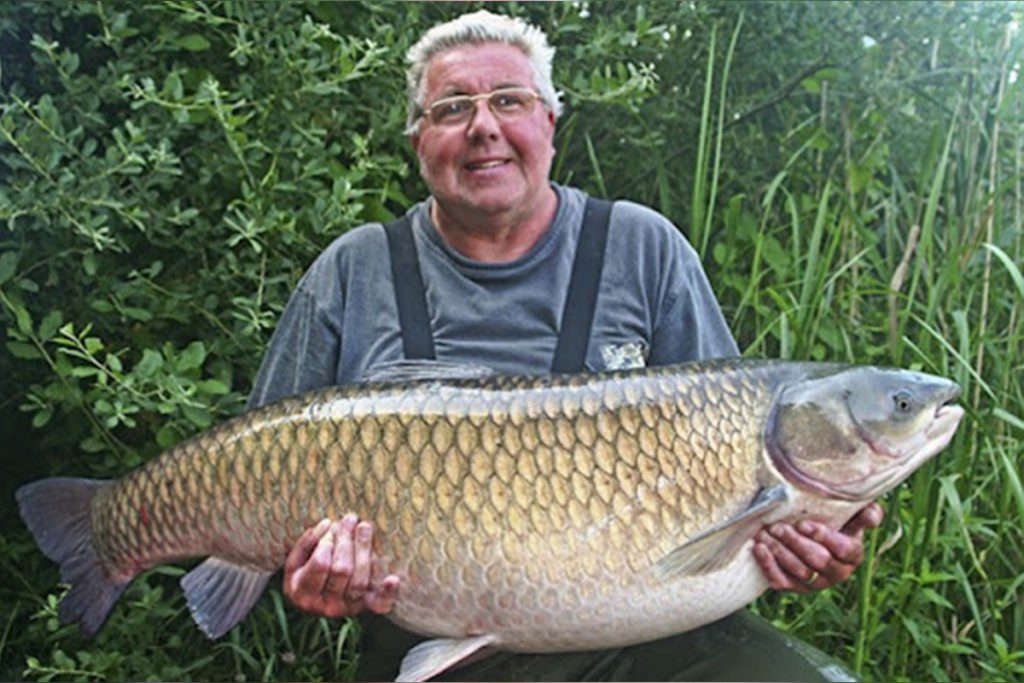 Grass carp were first introduced in the US in the 1960s to control weed-choked waterways. Eventually, they found ways to escape to the Mississippi River and spread throughout the midwest and as far north as the Great Lakes. Today, grass carp can be found in 45 states. Alaska, Maine, Montana, Rhode Island, and Vermont are the only holdouts. 
Unfortunately, even the best-laid plans don't always go as — well — as planned. Grass carp wreak havoc on fisheries for the same reason they were introduced in the first place: they are very good at doing what comes naturally to them. They eat between 20% and 100% of their body weight every day but only digest half of the aquatic vegetation they ingest. They shit out the rest, which causes algal blooms that suck oxygen and other beneficial nutrients out of the water. 
They're bad news, enough so that Michigan made it unlawful to possess, introduce, import, or sell live grass carp. Many other states are starting to raise and introduce sterile grass carp to pump the brakes on the species' productivity.
But enough of the doom-and-gloom shit, Chris Endicott's whopper is a brag-worthy specimen, any day of the week — and from the looks of the rope stringer and blood, the beast won't be contributing to the Idaho gene pool anymore. That's called a win-win. 
Hopefully, the smallie bite was on as well.
Read Next: West Virginia Angler Lands New Muskie State Record