Walking down a second-floor hallway of a decades-closed post office to the Interstellar Motors custom motorcycle shop, the last thing you'd expect to see is ballet studios with handmade welcome signs and a dozen moms shepherding pint-sized darlings in pink and black down the poorly lit hallways to and from class. It's an interesting juxtaposition of tutus and the subtle hint of four-stroke exhaust.
"We moved into this space in October 2015," said Rich Odlum, owner of Interstellar Motors located in Rochester, New York. "We spent a year and a half in a two-car garage. No heat. Single light bulbs. Then into a 450-square-foot space in a warehouse with no heat and no windows. It was up four stairs and had a man door, so we had to build a 20-foot-long ramp to ride the bikes up to get in. This is a tremendous upgrade."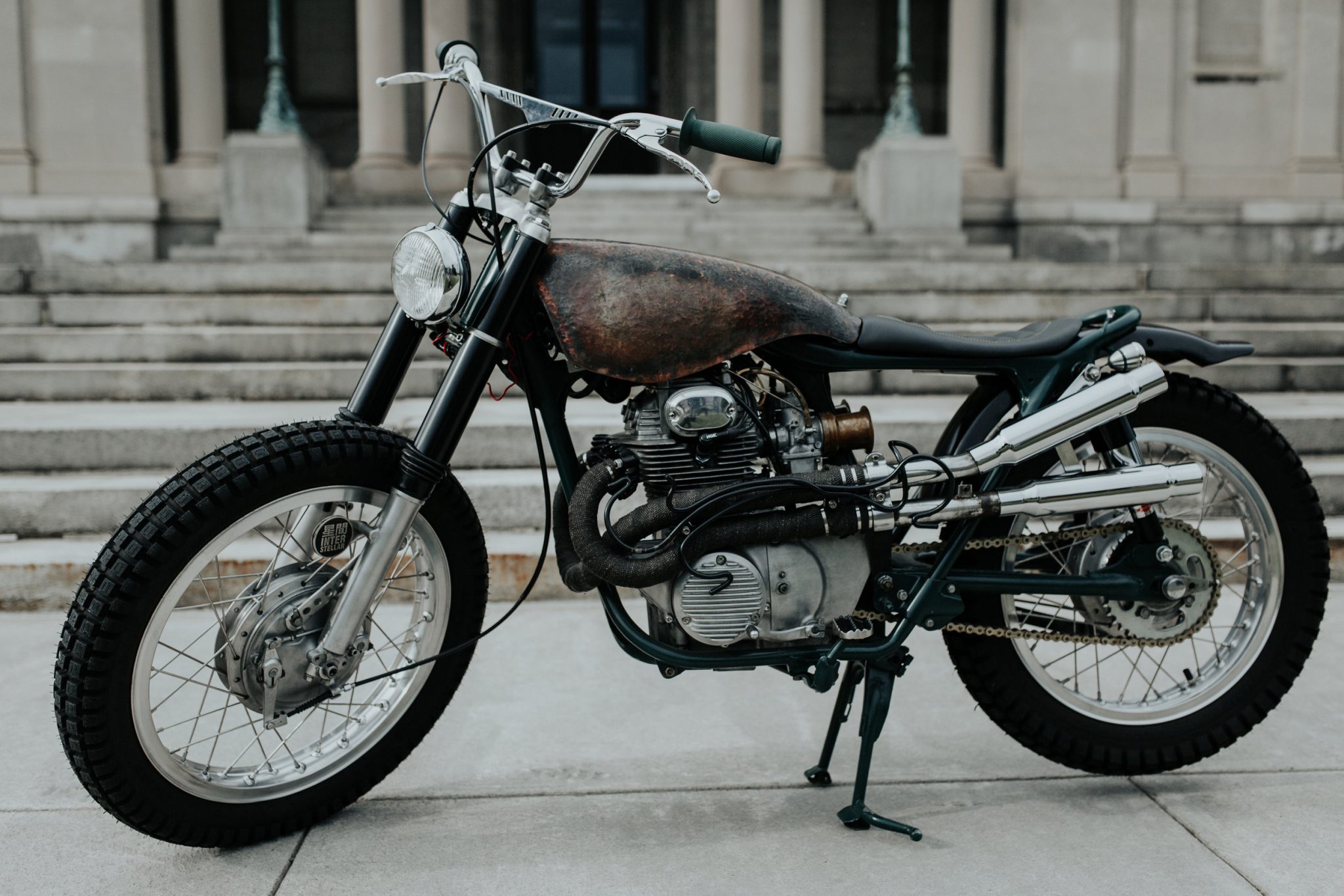 What started as a side project by Odlum and two buddies, brothers Jody and Andy Wegman, has become a bit of a cult success, modifying old motorcycles into custom project pieces for discerning clients. The trio first went in on a couple of motorcycles after finishing customizations on their own rides. The idea was to try to start a business that would allow them to do the custom work they loved, keep building bikes without actually having to pay for them, and maybe make a few bucks. The Wegmans have since stepped back and Odlum is now the sole owner and custom guru of the shop.
"A friend of a buddy of ours got in touch with us, bought one of my personal bikes, and basically had us do a whole top-to-bottom on it," Odlum said. "That was our first commissioned build. And ever since then, every six months or so, someone comes in and asks for something."
Odlum, originally from Westchester County, New York, attended the prestigious Rochester Institute of Technology.
"I draw a lot from the lines of the original bike," Odlum said. "Seeing what can be improved by tying in with the soul of the bike and then giving it an update. You know, like if the designers had this technology and wanted it to be more performance-oriented, or if they had different materials and this technology, what would they be able to do and draw up today.
"I'm mostly into the early '70s Hondas. The little guys from, like, the 350s to the 750s. We've had a bunch of Hondas come through. But we also had a 1978 BMW R100/7 that we worked on, which was cool, and an old Harley. But the focus is primarily on café racers. I don't stick to just one brand, though. Hondas are just what I started with."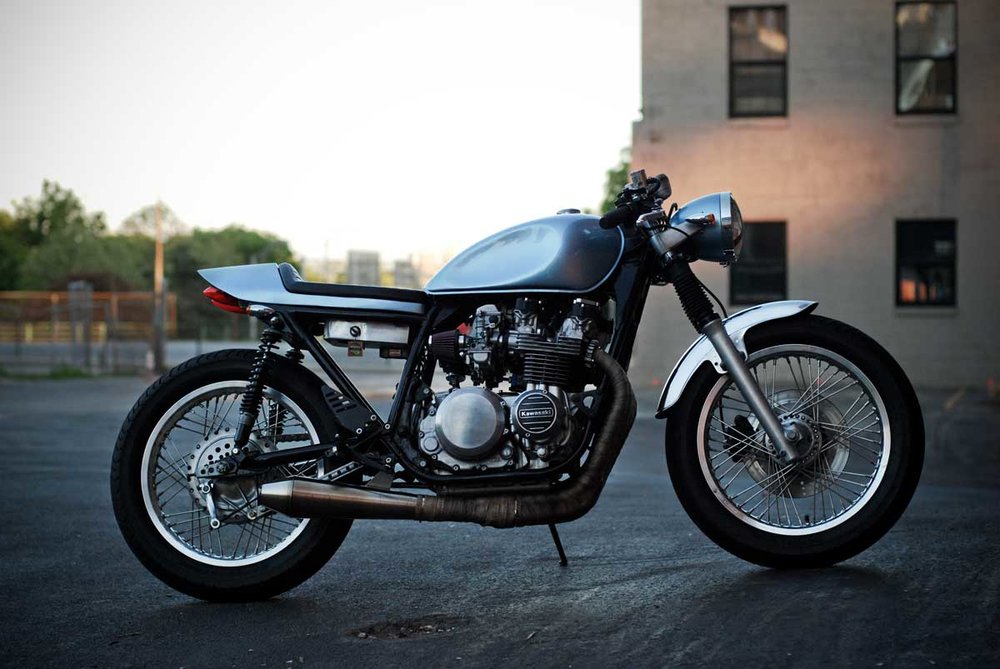 Recently, Odlum has been working with another builder in the area, creating a product line of mirrors, turn signals, and foot controls. But they've also been experimenting with 3D printing. The duo has already 3D-printed a fairing for a motorcycle — a shell that sits over the frame of sport bikes to reduce drag.
When it comes to custom motorcycle builds, the entire process is consultative, whether the client is looking for a new twist on the original look or wants something custom and unique, such as a retro-mod café racer, an apocalypse-ready rat scrambler, or an art-deco-inspired show bike.
"Usually, at the start of a project, I ask the client to collect a bunch of images together," Odlum said. "That could be bikes, but it could be whatever else. I had one guy send me a bunch of old pictures of rally Porsches and stuff. So it wasn't necessarily bikes that we were taking inspiration from.
"The paint on one bike we did, the color was chosen because the owner found a headlight for it and he liked the color in the headlight so much he decided to match it.
"Some come in and know exactly what they want. Some give me carte blanche and trust me to do something really rad. And sometimes I have to kind of interpret what they're talking about. They want something that looks a certain way but can't really articulate what that means. So I have to decide for them," he said with a laugh.
"It might not be what they asked for, but it's what they want."
Read Next: Growing Up Heathen: A Look Into One Outlaw Motorcycle Club Family