Ask someone if they've tried Missouri BBQ, and the response will most likely be a confused look. Ask the same person if they've tried Kansas City BBQ, and they'll start salivating like Pavlov's dog.
Kansas City is where "the sauce" began, and we can thank Henry Perry, the godfather of Kansas City BBQ, for it. 
Perry was from a small town just outside of Memphis and worked in the kitchens of steamboat restaurants on the Mississippi and Missouri Rivers. In 1907 he moved to Kansas City with a mind full of Memphis pit BBQ recipes.
By 1908 Perry opened a small stand and started serving newspaper-wrapped smoked ribs for 25 cents a slab. Burnt ends, or the more well-done, fatty ends of smoked brisket, were also in high demand. Business was so good that he opened a restaurant in an old trolley barn not long after.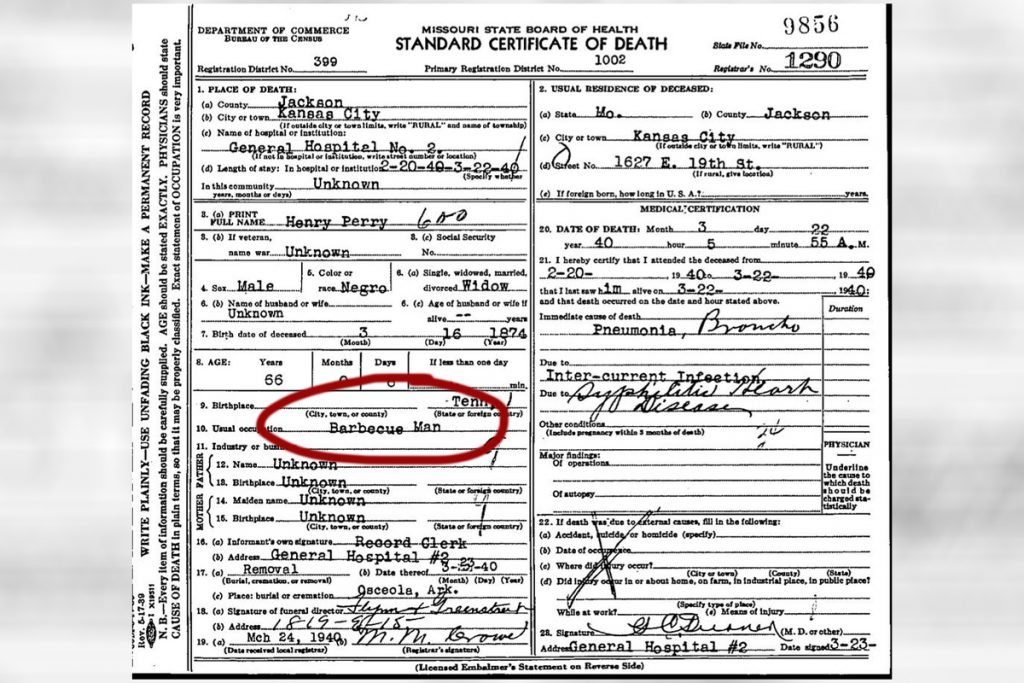 Perry used a combination of dry rub and sauce that was popular in Memphis, but he had a wider variety of meats available to him — including beef, poultry, turkey, lamb, and pork — because of his proximity to the Kansas City stockyards.
He'd dry rub the meat before smoking and then finish it with a generous amount of his sweet, thick, complex-tasting tomato, molasses, pepper, and spice sauce. 
How integral was he to the Kansas City barbecue scene? His death certificate stated that his occupation was: "Barbecue Man."
One thing's for sure, it didn't matter if the 'cue was served in backyards or bougie eateries, people loved getting their fingers covered in that delicious saucy mess, and they still do today.
Best Kansas City BBQ Joints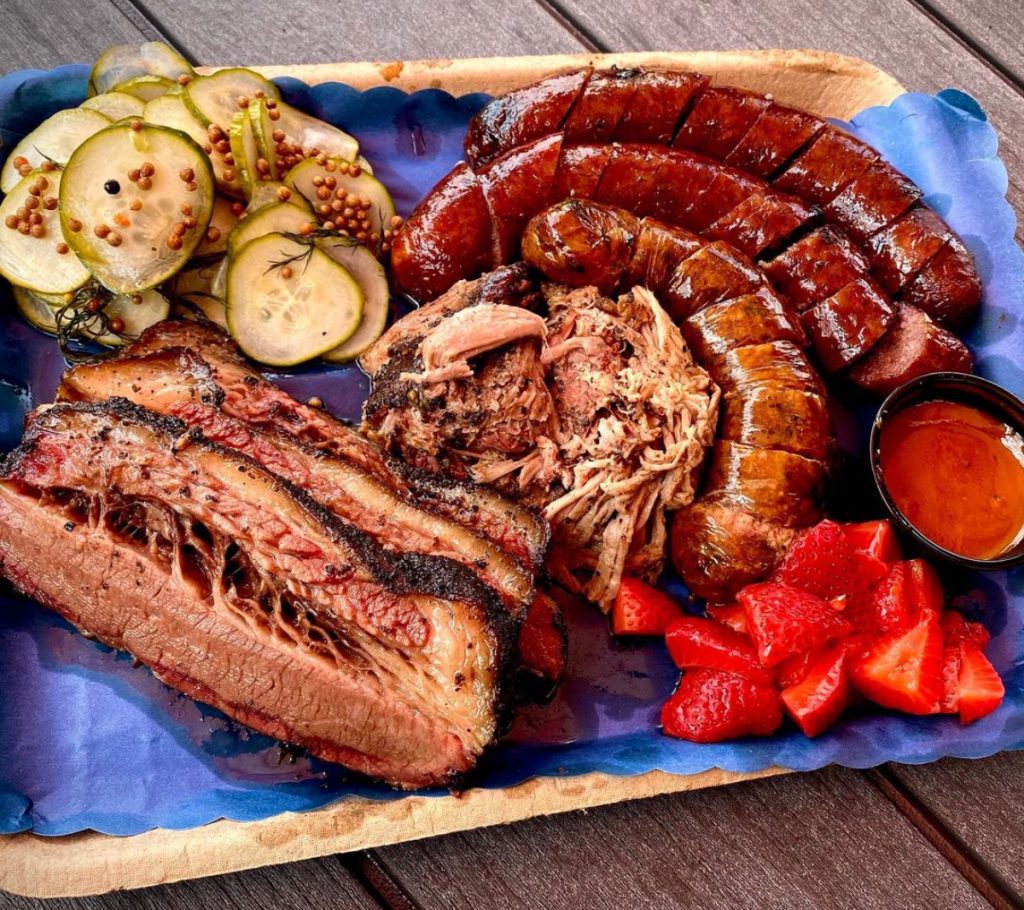 RELATED: Memphis BBQ: Dry Rub or Sauced, You Can't Go Wrong
Harp Barbecue
Tyler Harp is both a student and a master of barbecue. The man and his food are 100% KC, but Harp studies other regional techniques and histories to find new approaches for enhancing his flavors. Located at the back of Crane Brewing and boasting a single 1,000-gallon offset oven, Harp Barbecue is only open on Saturdays (although Friday nights have been known to happen), and it stays open until the food sells out, which is a given. Tyler Harp is one of only a couple dozen people in the country who still cook and shred a whole hog, which he serves in addition to killer brisket, sausage, ribs, and pork belly burnt ends.
LC's Bar-B-Q
LC's is old-school BBQ. The burnt ends have the perfect salty, smoky bark on the outside, just enough chew to them, and come sauced like a champ. The combo beef and ham sandwich on white bread is highly recommended too. LC's is a smaller restaurant with just a handful of tables crammed into the dining area, but don't allow the unassuming space to fool you. The big warming pit sitting behind the counter, with towering metal doors blackened from many years of smoke and grease, contains plenty of barbecue treasures for hungry diners.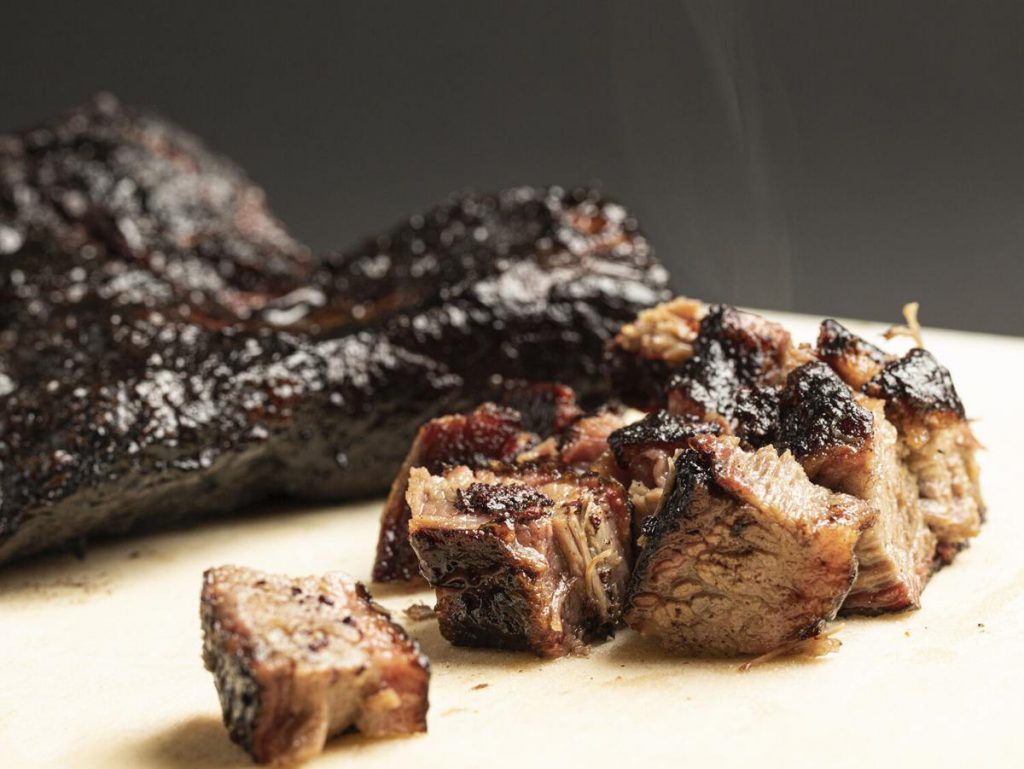 Danny Edward's BLVD BBQ
Danny Edwards believes there is no substitute for experience when it comes to barbecue. Since Edwards grew up in a barbecue joint, it's safe to say that it's his entire life. Guy Fieri made a stop at Edward's joint on Diners, Drive-Ins & Dives and raved about their smoked Thanksgiving turkey. But he didn't stop there. He said the smoked brisket is baller by itself or in a sandwich loaded with cheese and onion rings.
Arthur Bryant's Barbecue
In 1972, Calvin Trillin wrote in Playboy magazine — for those of us who read it for the articles — that "the single best restaurant in the world is Arthur Bryant's Barbecue at 18th & Brooklyn in Kansas City." We're not sure where Trillin has eaten since then, but one thing's for sure: Arthur Bryant's is serving the same succulent, slow-smoked meat slathered with its secret recipe Rich & Spicy sauce that they were back in the day. If you're the world's best, there's no reason to change.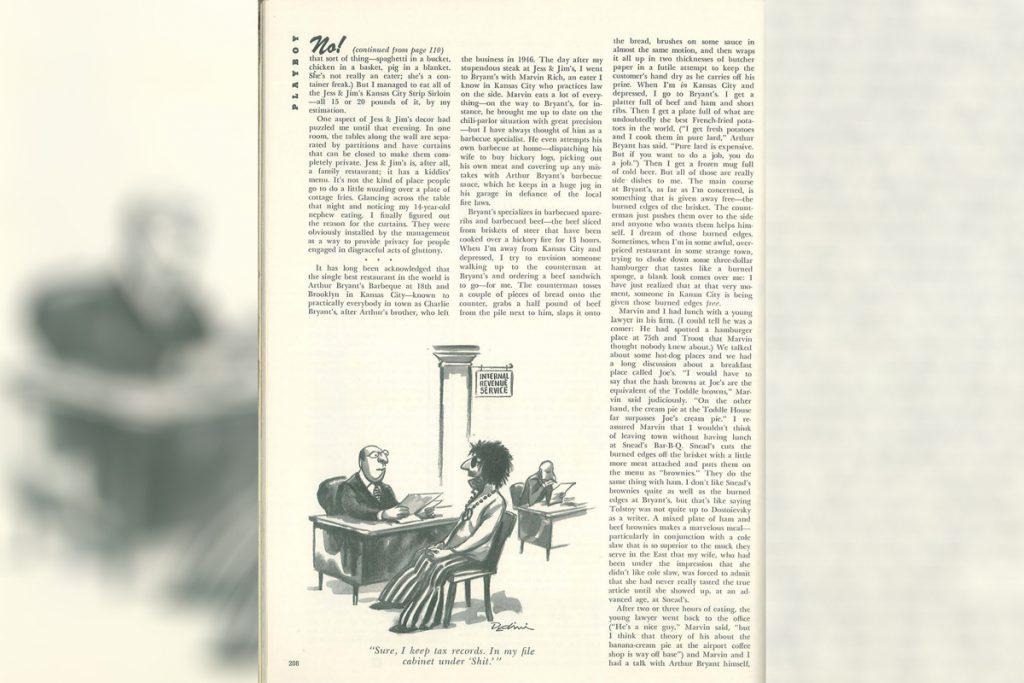 Gates Bar-B-Q
There are six Gates Bar-B-Que locations covering the Kansas City area like their signature sauces, and everybody knows their signature "Hi, may I help you?" greeting that comes from every employee behind the counter. The Mixed Plate combines the best of the city's barbecue style: beef, ribs, and ham drizzled with one of their sauces and served alongside french fries. But you can bet that 75 years in business makes anything on their menu well worth your time.
Fiorella's Jack Stack Barbecue
Russ Fiorella opened Jack Stack back in 1957 as a traditional storefront barbecue joint with a simple menu of five to six items. Fiorella's oldest son, Jack, opened a second store in 1974. Now in its fourth generation of family ownership, Jack Stack has six locations and has mouthwatering meats, from brisket and pulled pork to burnt ends (pork and beef) and smoked sausage, pork, spare ribs, lamb ribs, and much more. 
Local Sauce Recipes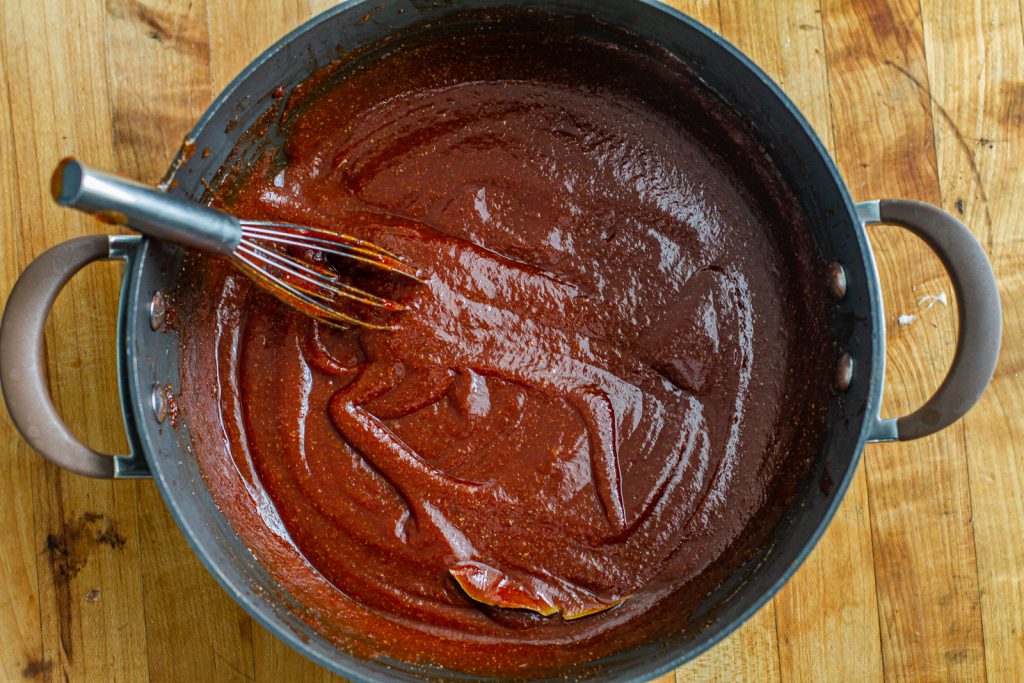 RELATED: Barbecue, Politics, and Alabama White Sauce
Three Kansas City BBQ sauce recipes worth trying or buying:
From one KC barbecue sauce recipe to the next, pitmasters bump their flavor with subtle additions, but these are the basic starting blocks for a great sauce:
Ingredients
Ketchup
Tomato sauce
Brown sugar
Red wine vinegar
Unsulfured molasses
Hickory-flavored liquid smoke
Garlic powder
Onion powder
Paprika
Ground cinnamon
Salt
Ground black pepper
Directions
Mix all of the wet ingredients in a saucepan over medium heat. Add the dry ingredients after everything melds together. Try mixing in cayenne or chili pepper for a little more kick. Simmer on low until your desired thickness is reached. When your meat is 10 minutes away from perfection, slather on the sauce.
Read Next: St. Louis BBQ Ribs: From Surplus to Luxury Cut