Graceland, Sun Records, Gibson guitars, Beale Street, Peabody's ducks, the muddy Mississippi, blues music, juke joints, and barbecue: If you want a taste of the southern experience, Memphis has got it going on.
Union troops occupied Memphis early on in the Civil War. For escaped enslaved people, it was a safe haven, and their influence — especially in music and food — became part of the city's cultural fabric. Blues and pit-smoked barbecue still reign in Memphis today.
Memphis BBQ blew up after World War II once backyard grilling became a thing. Ingredients were inexpensive, and little joints started popping up all over, especially in lower-income areas, where early 'cue influences sharpened the style.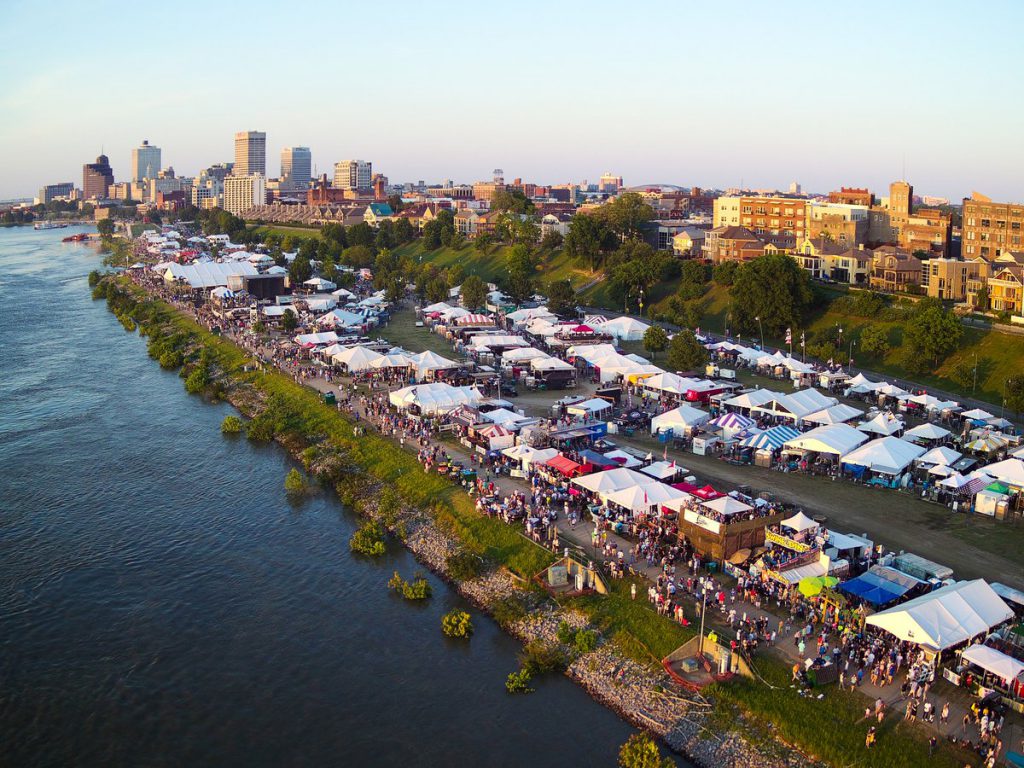 Like the Carolinas, pigs were an affordable meat source, so Memphis barbecue is very rib-centric with smoked shoulder cuts; pulled pork is a close second. Slow cooking the meat over coals in pits is another shared practice.
The signature Memphis dry rub and sweet, tangy sauce come from the availability of molasses, spices, and hardwoods that floated through the region on Mark Twain's watery highway, the Mississippi River.
Memphis barbecue sparked a far-reaching hunger for smoked meats that's still alive and well today. In fact, the city's Memphis in May International Festival has hosted the World Championship Barbecue Cooking Contest since 1978.
RELATED: Mexican BBQ: Authentic as it Gets
Dry Rub Ribs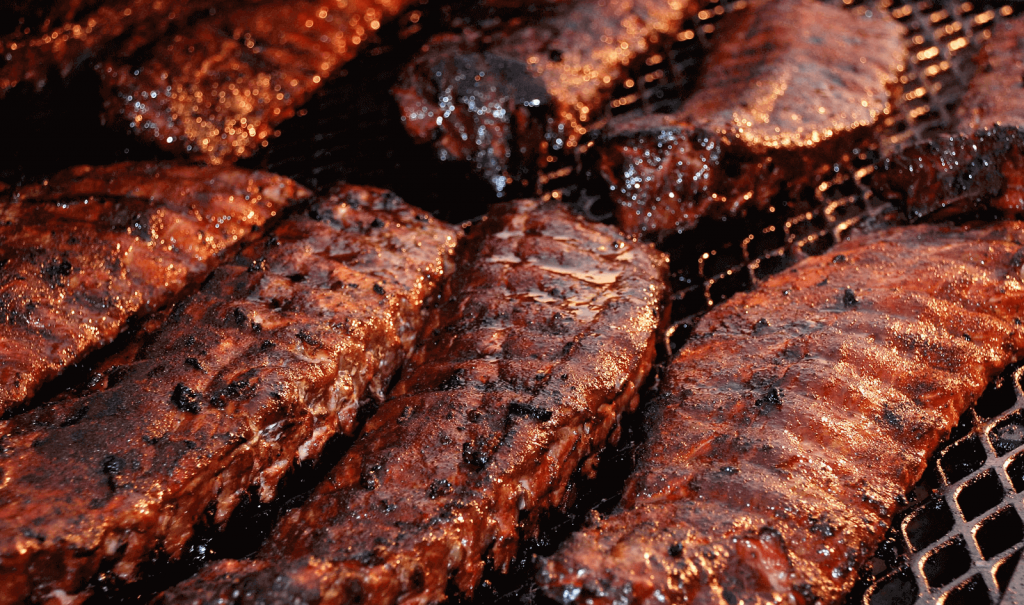 There's no hard-and-fast rule about which meat gets which seasoning, but generally, Memphis ribs are dry-rubbed, cooked slow, and served fall-off-the-bone tender.
Paprika and sugar are the primary ingredients for a Memphis dry rub since pork picks up the flavors so well. Other ingredients include mild chili powder and cayenne, ground black pepper, ground white pepper, garlic powder, and onion powder.
Of course, ribs can absolutely be cooked and served "wet" — the pitmaster is the boss, after all.
Sauced Pulled Pork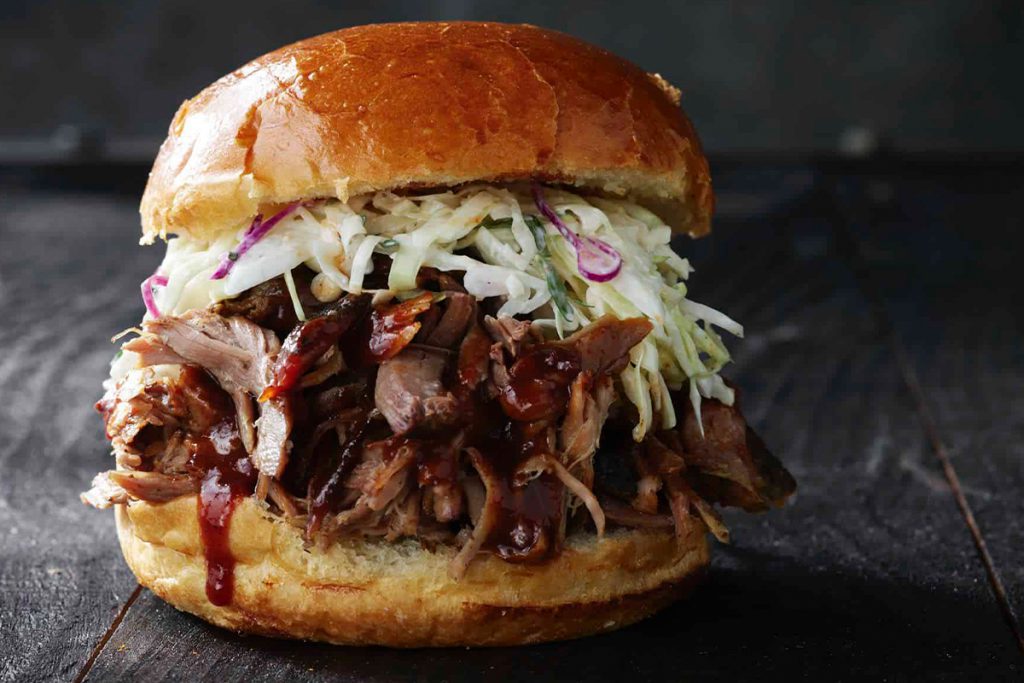 Memphis barbecued pulled pork is known to be served with a slightly thick, sweet, and tangy sauce mixed with the meat or added on top.
The sauce starts with a mouthwatering foundation of brown sugar, mustard, some form of pepper, onion, and garlic. Pitmasters also bring in touches of molasses, Worcestershire, and apple cider vinegar. When the sauce is right, it smacks the taste buds sweetly with a vinegary tang.
A thinner, vinegar-based "mop" sauce is sometimes mopped on the meat during the cooking process, infusing the meat entirely.
Related: St. Louis BBQ Ribs: From Surplus to Luxury Cut
Best Memphis BBQ Joints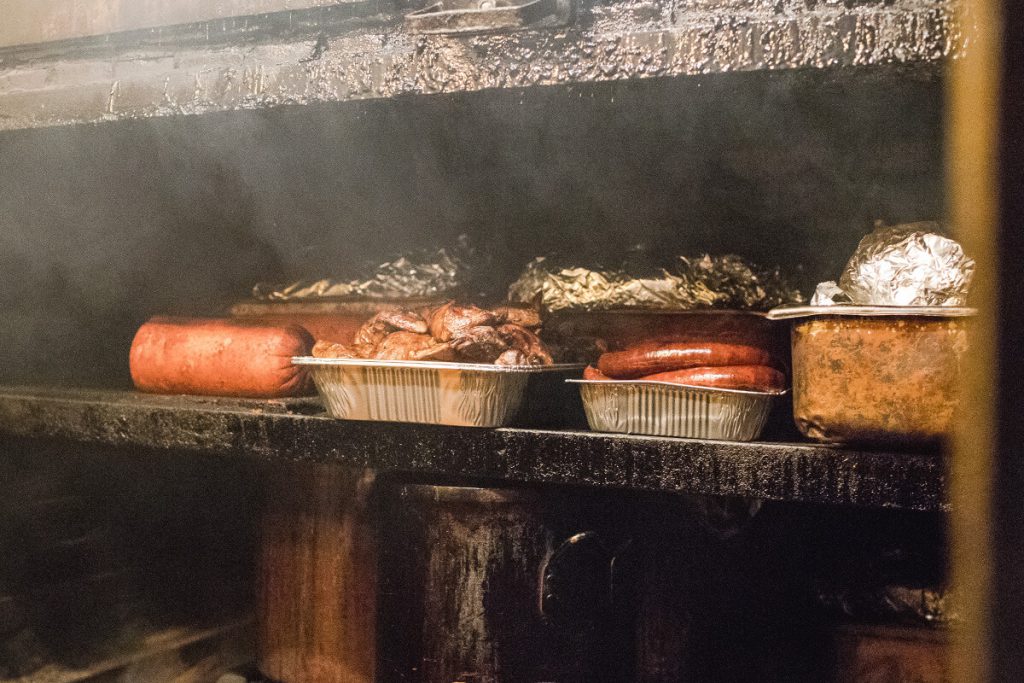 The Commissary
The Commissary has called Germantown, Tennessee, home for more than 25 years. Their Memphis-style slow-cooked BBQ is unlike any you've tasted. They say that the main courses and desserts are so delicious, they'll make you wanna slap your mama.
Interstate Barbecue
Occupying what was once a failed grocery store in a "rough" neighborhood is Jim Neely's Interstate, a place he built into a barbecue powerhouse. It took Neely two years to create his signature sauce, spending countless hours with old-timers, asking questions, learning secrets, and fine-tuning his recipe. To many of the best judges of chopped pork and beef, Interstate Barbecue offers the best-tasting barbecue in Memphis.
A&R Bar-B-Que
Andrew & Rose Pollard founded A&R Bar-B-Que in 1983 as a fast-food barbecue and hamburger take-out spot. Their menu now has pork, turkey, chicken, bologna, polish sausages, hot links, hot dogs, and catfish. They cook their meat in a detached smokehouse behind the restaurant. The homemade hot link sausages and rib tip sandwiches get great reviews.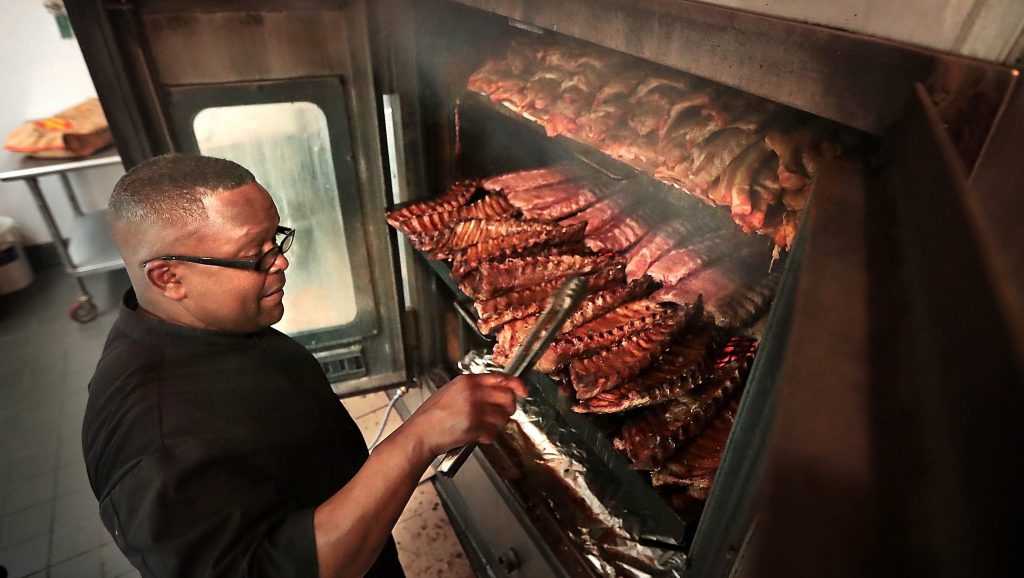 Rendezvous
In 1948 Charlie Vergos was making ham sandwiches out of the basement in a diner he co-owned with his brother-in-law. He turned a coal chute into a pit for barbecuing, eventually introducing ribs to his menu. Vergos created a rub based on his father's Greek chili recipe, the cajun spices he discovered on visits to New Orleans, and some paprika. The rest is history.
Leonard's Pit Barbecue
Leonard Heuberger started a five-seat lunch stand in 1922, serving barbecue sandwiches for 5 cents apiece. Demand led to the stand growing into the largest drive-in restaurant of its time. Elvis Presley ate there. A lot. Leonard and his drive-in are long gone, but he imparted Dan Brown, long-time employee and owner of the second iteration of the joint that opened in 1972, with all of his recipes. Long live Leonard's.
RELATED: North Carolina BBQ: You Say Tomato, I Say No Way
Memphis BBQ Recipes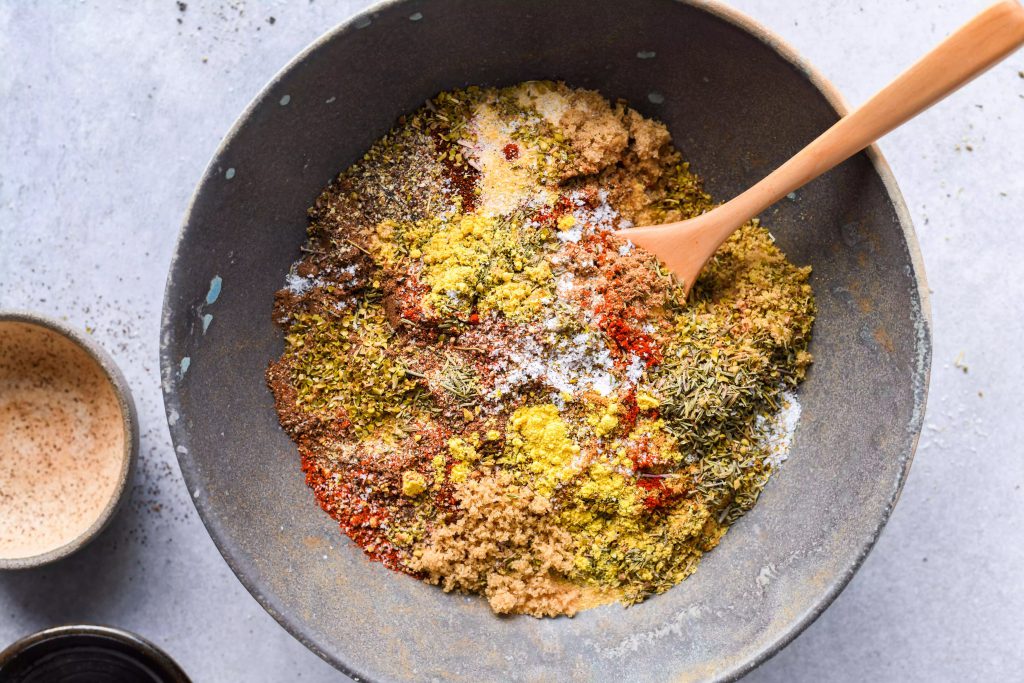 Two classic Memphis style dry rubs and two sauces:
Memphis dry rubs and sauces definitely have unique qualities, depending on the pitmaster, but the basics don't tend to stray too far from the traditional. Here are some ingredients that'll get you experimenting at home.
Dry Rub Ingredients
Dark brown sugar
White sugar
American paprika
Garlic powder
Ground black pepper
Ground ginger powder
Onion powder
Rosemary powder
Directions
With any dry rub, you don't want to overdo it. Work a couple of tablespoons of the mix into each slab of ribs. That's all. Any leftover rub can be sealed in a zip lock bag.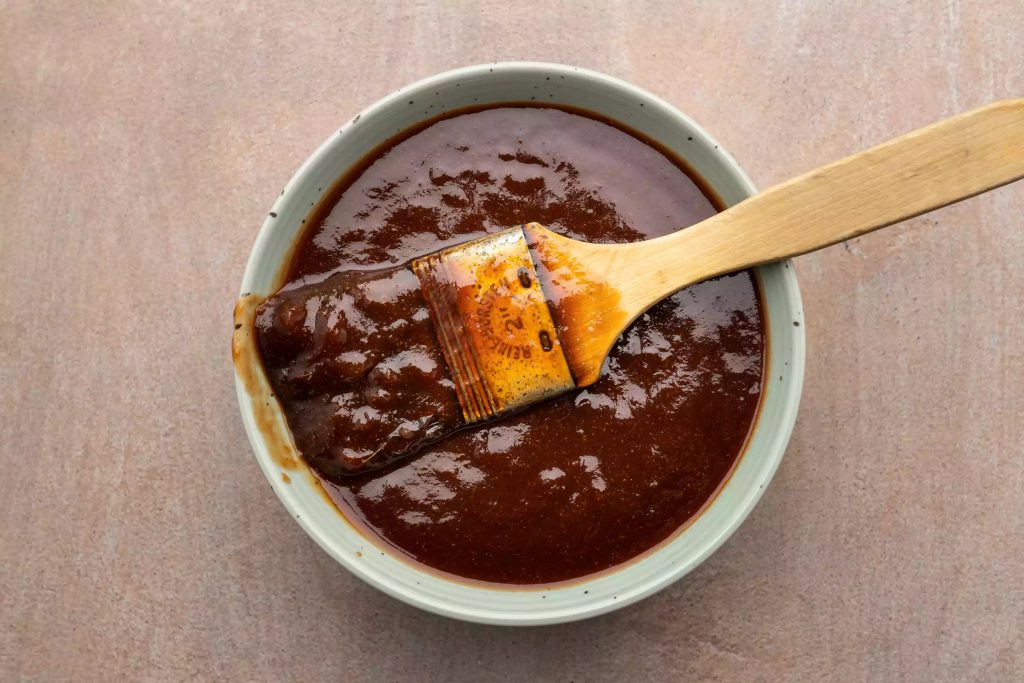 Sauce Ingredients
Crushed tomatoes
Apple cider vinegar
Ketchup
Molasses
Unsalted butter
Worcestershire sauce
Light brown sugar
Yellow mustard
Hot sauce
Kosher salt
Directions
Start a big party with all the ingredients in a saucepan, and bring it to a boil. Reduce the heat and keep the party going till it starts to thicken. Serve when ready or store in the refrigerator.
Read Next: Kansas City BBQ: 'The Sauce' is King