Our ancestors separated from the great apes thanks to cooking with tools over fire. Yet now in our tech-heavy age, thanks to apps like DoorDash and Uber Eats, a whole generation of young adults has never learned how to cook. We're here to help. Cooking well is a skill developed over time, but it starts with a few basic tools. The first step in preparing, cooking, and eating clean, healthy, delicious food is building your kitchen cook kit. 
Must-Have Pans & Pots
Medium Frying Pan. A catchall that you'll use no matter what you're cooking. These puppies have curved sides so that your food won't develop steam in the pan while frying. The sloped sides also help with stirring and slowly sliding that food onto your plate, Food Network style.
Medium Saute Pan. High sided and flat bottomed, this pan is for stir-fries and high-heat functions like braising and searing. This is what you use to finish fish skin nice and crispy.
Medium Saucepan. A kitchen workhorse. You'll use it for more than just sauce building — like making midnight mac 'n' cheese. Saucepans have lids and are used to help develop flavors and accelerate the cook by keeping everything closed tight. Besides sauces, you can use this for cooking veggies, too.
Large Stockpot. Like a saucepan, but much larger. You want one at least 12 inches in diameter and 12 inches tall. That will allow you to make all the spaghetti or ravioli you'll ever need. They're also great for more experimental dishes like bone broths and soups.
12-Inch Cast-Iron Skillet. The old-school catchall, the pass-me-down piece of cooking equipment, the cast-iron skillet does the best job of retaining and passing on heat, searing steaks and fish skins, and grilling the dark hell out of veggies. Who doesn't love artfully burnt carrots?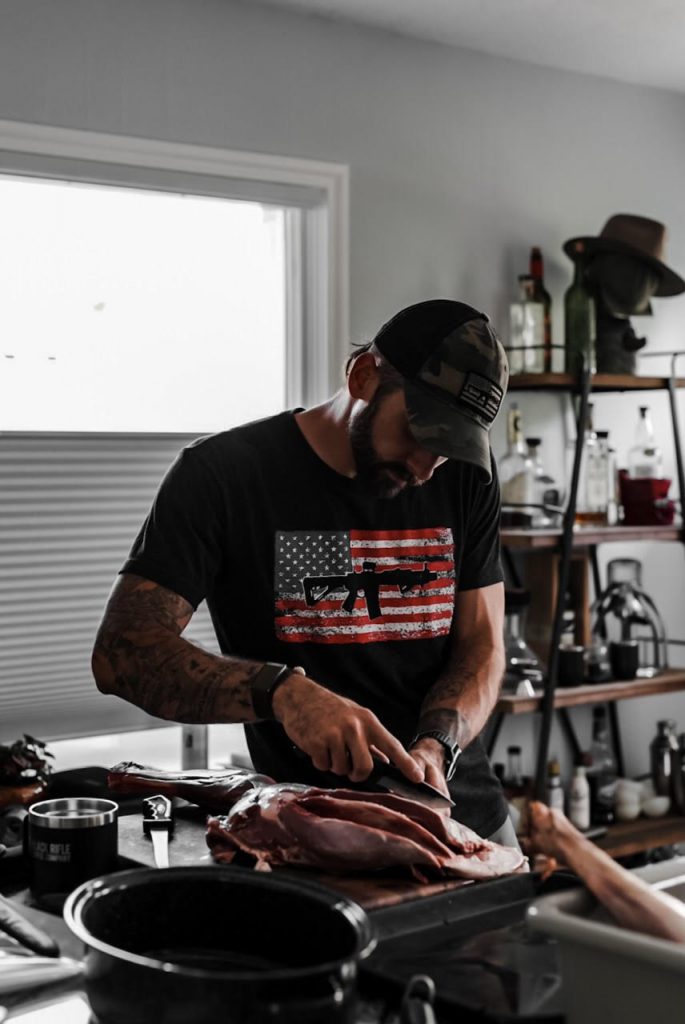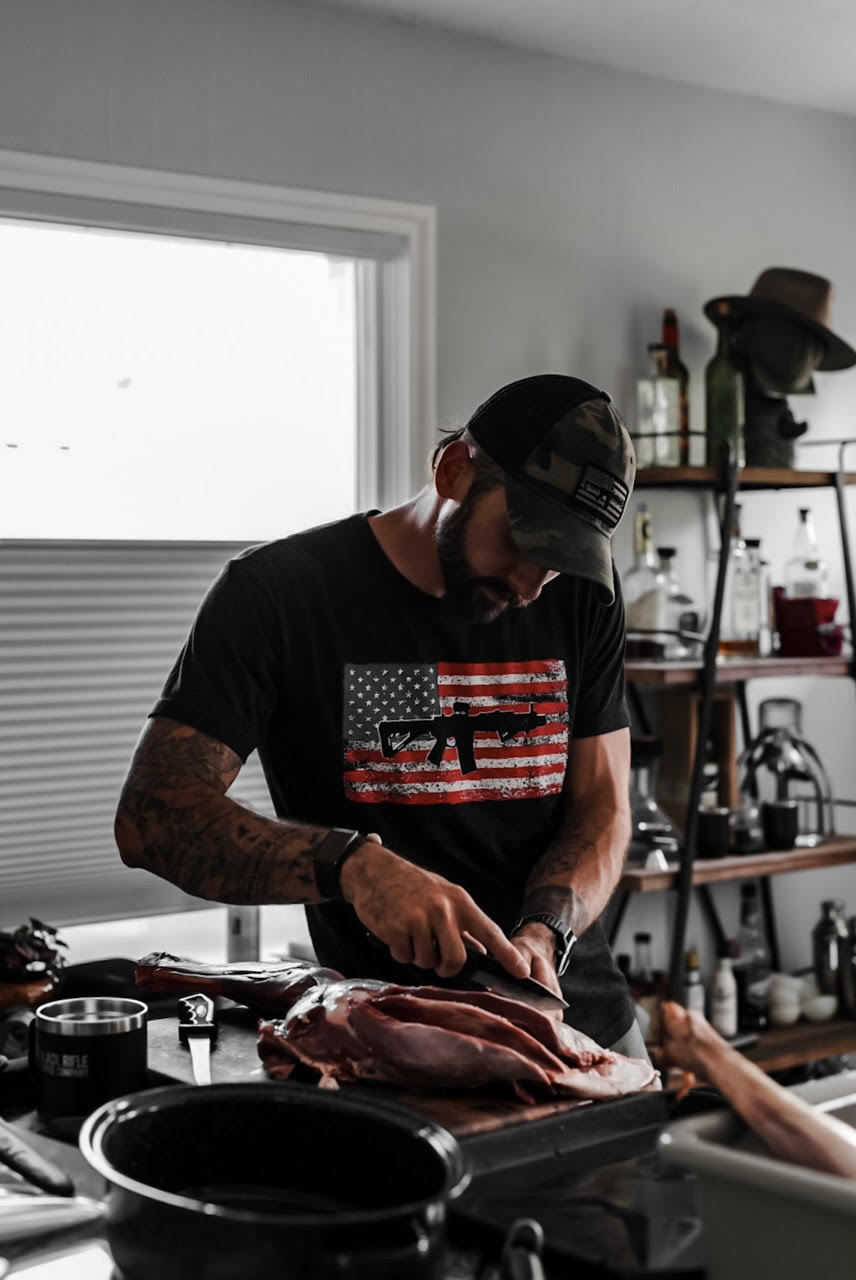 Must-Have Cook Tools
Chef's Knife. This is your all-the-time knife, and the most used, most loved, piece of equipment in your kitchen. Don't get wild and spend thousands on a knife. But don't skimp and spend $12, either. Pick a midrange knife to start, something in the 8- to 10-inch range.
Bread Knife. Flatbread. Sourdough. Rye. It's all an option for you now. Bread knives are serrated for ease of slicing and long and thin to get through the sticky bread without sticking. 
Paring Knife. A little ninja of a knife, usually just a few inches long. The paring knife helps with small tasks like cutting the ends of veggies, pulling the centers out of apples, and getting the tops off those pesky bell peppers. No kitchen is complete without one. 
Spatula. I love plastic spatulas that are rated for high heat. Make sure of the high-heat rating, so you don't melt that sucker when you pull salmon off the saute pan.
Ladle. A long-handled ladle will get all that chowder from your pot to your bowl. Get one that's 12 to 14 inches long with a nice deep spoon.
Wooden Spoon. Get the big one. The big one. They are key for tasting without transferring heat to dish or mouth and stirring without scraping any nonstick coating off the bottoms of your pans. 
Now that you've taken the time to construct your personal kitchen cook kit of utensils, pots, and pans, the world of cooking is open to you. The "kitchen," whether at home or on the open range, is your playground.
Read Next: How to Make Slow-Cooked Pulled Venison Roast