Wyoming-based Magpul impressed fans at the 2023 SHOT Show with the official unveiling of the Magpul DAKA Grid Organizer system for Pelican gun cases. It is being billed as a superior and endlessly reconfigurable replacement for pluck-and-pull foam inserts typically used to pad gun case interiors. 
"I think it's awesome," said the host of the Gear Know-How channel as he browsed the company's booth. "Adult Legos, Tetris, whatever you call it. It's kind of neat."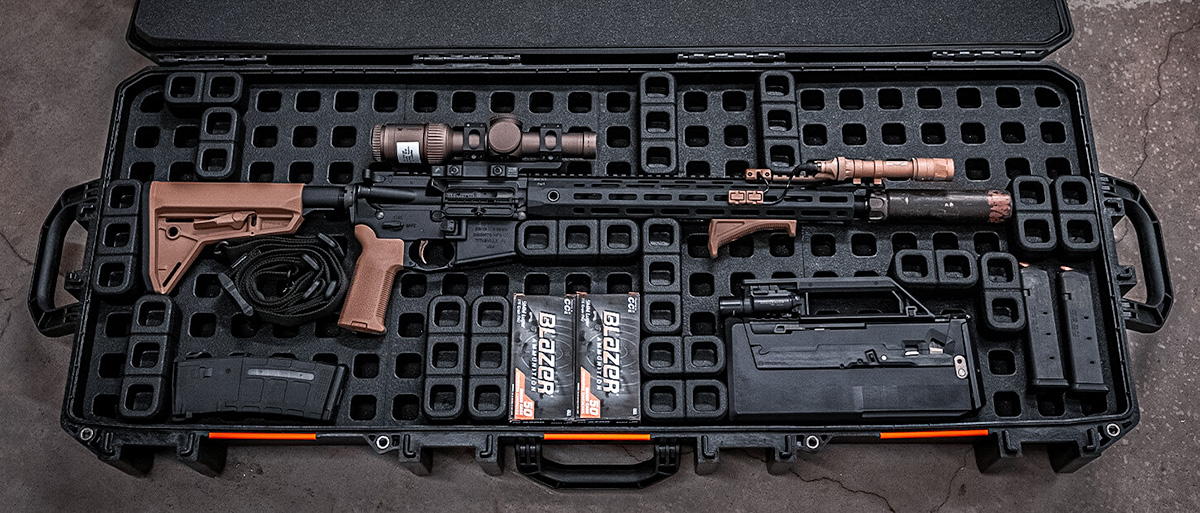 The intuitive system uses a base pad that works as a grid. You can then plug that grid with blocks to create a shape that fits your gear. If you want to change your loadout, just pull the blocks and rearrange them.
Currently, the DAKA Grid is available for the Pelican Vault 730 and 800 hard cases. The panels and DAKA Organizational Blocks secure neatly together allowing you to create storage spaces that maximize protection and use of space.
---
Magpul says its goal with the new DAKA system was not just to create gun-case padding that was easier to configure and reconfigure but also to offer better protection and eliminate waste. 
"In seconds, you can change from one configuration to another without making permanent modifications to the interior," the company said in a video. "The intuitive tool-free block installation can be done by anyone with no more plucking, cutting, tearing, stuffing or wasting."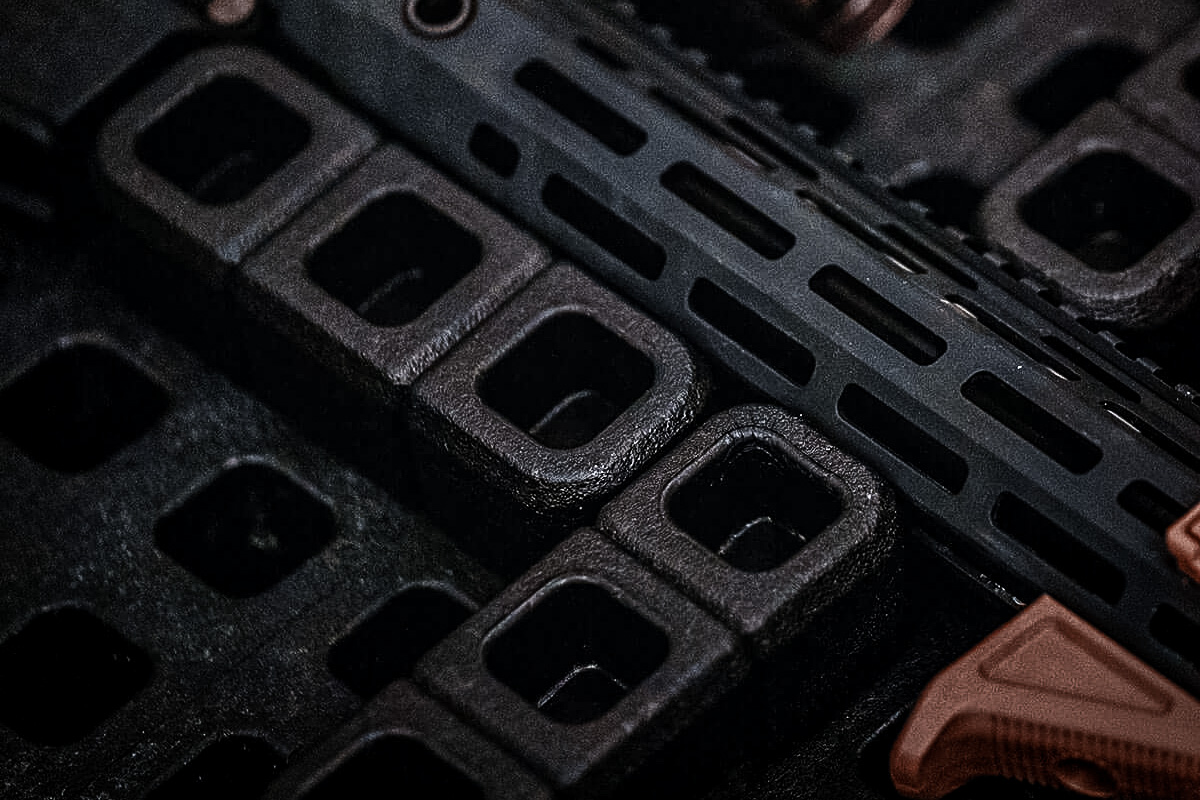 Magpul built the DAKA Grid Organizer out of polypropylene foam, which is similar to the material used to make bicycle helmets. The company said the material offers two benefits over open-cell foam. First, it's stronger and more durable, and second, it won't absorb liquids or chemicals as easily. The gearmaker said you can clean it with a damp rag. 
Anyone who has ever accidentally left a firearm in a foam-lined case for too long to find it covered with a sheen of rust knows how important this last advantage is, as does anyone who has opened their rifle case in less-than-perfect, dry environments.
That also means there's no passing on dirt, debris, or chemicals from one piece of gear to another.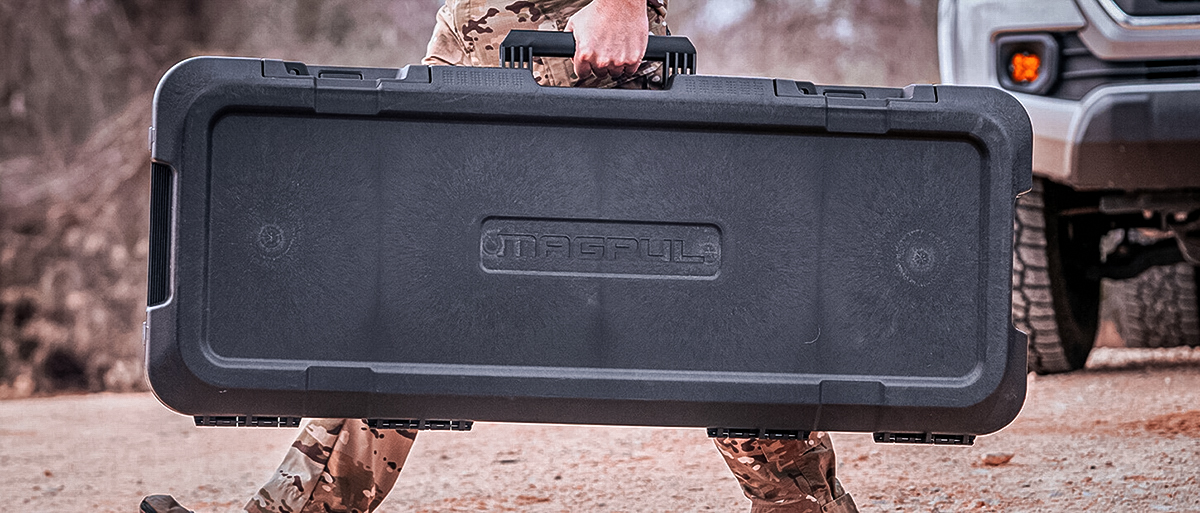 Magpul is also releasing a DAKA Hard Case that, of course, works with the DAKA Grid Organizer to "create a next-level transportation and storage solution for anyone who seeks ease of use, useful features, and advanced protection.
"The advanced polymer construction reduces weight while creating a strong, protective shell, and the innovative, easy-to-use latches make closing and opening the case painless," Magpul says. "Its ergonomically focused design means the latches, handle, corners, and wheels were all created with dependable ease of use in mind, while the case's rounded edges avoid potential snagging issues that can lead to case damage. It also ensures that the case slides easily over most surfaces with minimal surface abrasion."
A DAKA Pistol Case is also on the way, along with other new items in the DAKA line.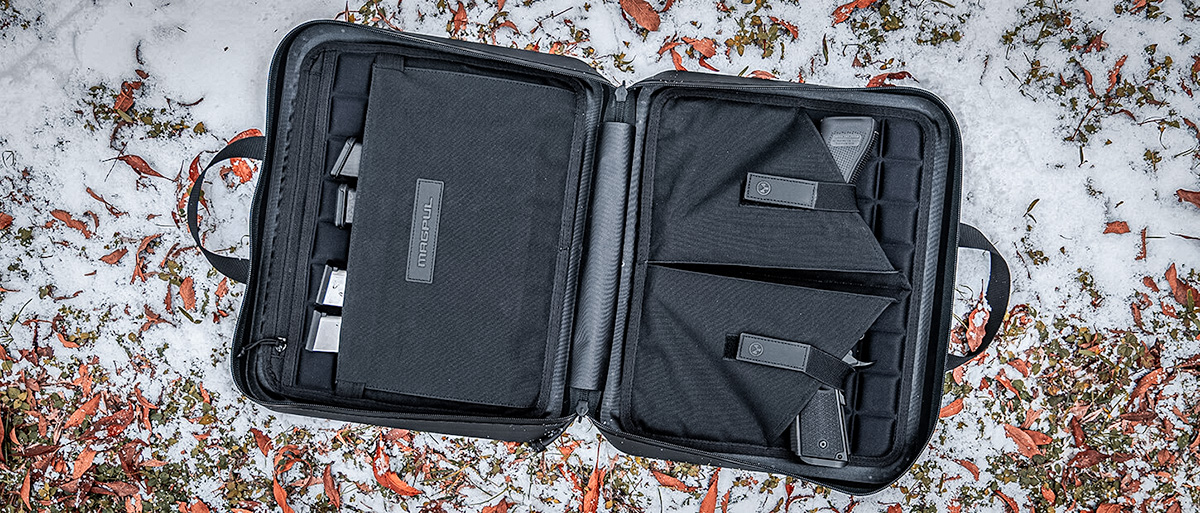 In interviews, the company said the DAKA Grid Organizer is shipping to stores now. While available iterations are designed to fit the Pelican Vault V730 case and the Pelican Vault V800 case, a Magpul-branded case will be available by fall 2023. The systems are priced at $140 and $160, respectively.  
In addition to the DAKA Grid, Magpul released a number of other DAKA gear. Things like the Single Pistol Case and Lite Pouch are available now. But there's no word yet when the Block Expansion Kit, Double Pistol Case, Ammo Sleeve, Waterproof Window Pouch, and Utility Organizer will be available.
---
READ NEXT — New Glock Performance Trigger, G20, Gunsite Glock Service Pistol