In the span of 10 years, Mark Pattison has gone from the lowest point in his life to the top of the highest mountain on each of the seven continents — the Seven Summits.
The former Los Angeles (now Las Vegas) Raiders and New Orleans Saints wide receiver is only the second NFL veteran to accomplish the Seven Summits feat. The first was Craig Hanneman, former Pittsburgh Steeler and New England Patriot, who bagged his last of the seven peaks in 2019.
Pattison sent dispatches to Free Range American during the final weeks of his bid for the summit of Mount Everest, reporting on the first COVID case at Base Camp, conditions on the mountain, the possibility of China imposing a COVID boundary at the summit, and his successful final ascent.
Now back in Sun Valley, Idaho, Pattison caught up with us to discuss his Everest preparation and Seven Summits experience, dead climbers on the mountain, adaptive sports, and the hardest-hitting defensive player he's faced.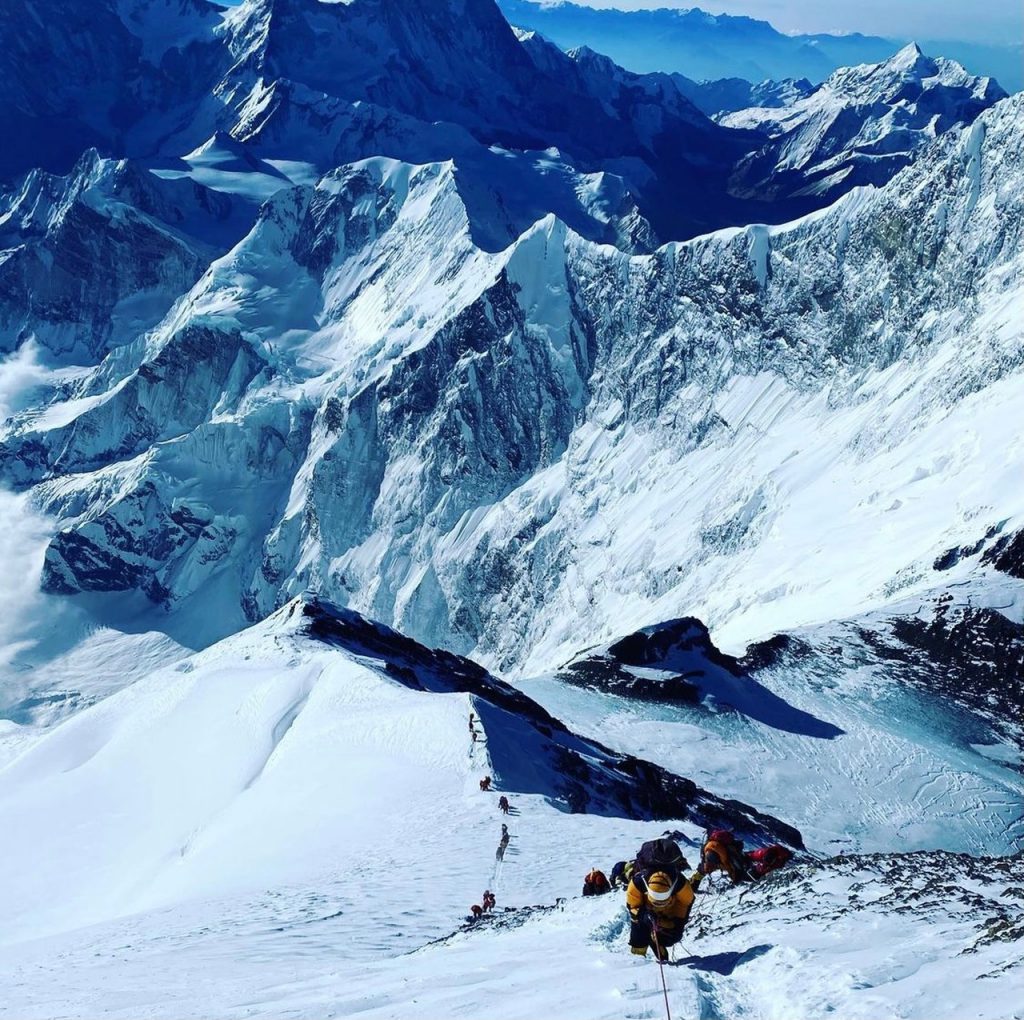 This interview has been edited for length and clarity.
FRA: Tell us about that final ascent on Everest.
MP: There's a whole lot to it. It's not just a final push — you really start the push six days before. You're looking at the weather and trying to forecast as best as you can. We actually started up there around the 15th. You have to go through the icefall, and that's treacherous, but you leave at 4 o'clock in the morning, too. We got all the way up to Camp Two, and that's a hell of a push. 
Camp Two is much more equipped with cooking tents and just more normalcy. Everybody can gather and things like that versus Camp One, which is just a bunch of tents for a quick overnight and off you go. That was like a nine- or 10-hour climb to get to Camp Two. We stayed there for two days or so just to recover. From there, we climbed up to Camp Three, which is super steep, especially at the very end.
Camp Three sits on probably a 45-degree slope. So when we got up there, we had to kind of rebalance all the tents, make them perpendicular to the hill so that you're sleeping on a flat surface and not rolling down the hill.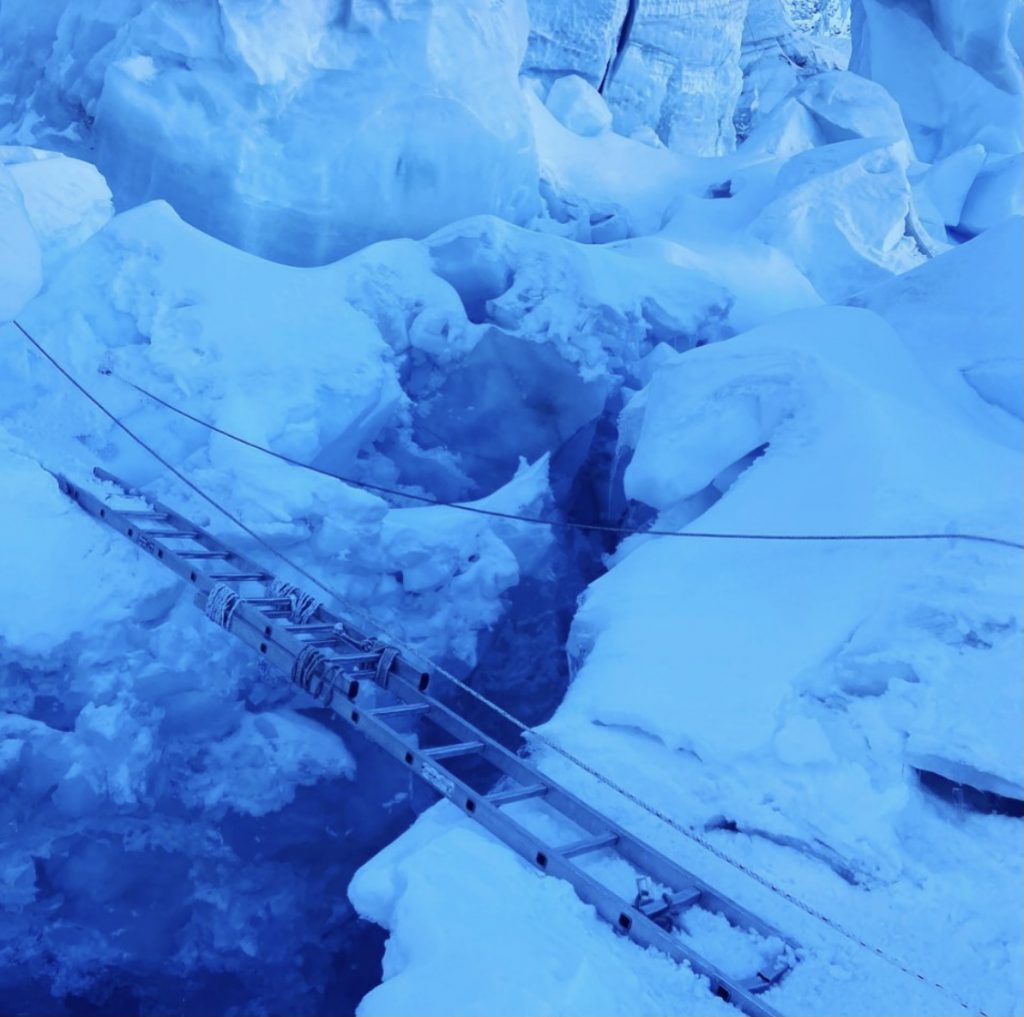 We got stuck in storms for 36 hours; then, we just had to make a push and try to get up to the South Col at 26-five (26,500 feet of elevation).
On the 22nd we were ready to climb. We had kind of a mad scramble to get out, so I didn't get to eat very much. I was low on energy, and we had 40-mile-an-hour winds with these small ice pellets that ripped my left eye and kind of tore the left side of my face. So I was dealing with snow blindness pretty much from the get-go. My motor just wasn't going on that particular day, but I made it to the top. It was grueling and dangerous and exhilarating all at the same time. 
FRA: When did you first decide that you wanted to pursue the Seven Summits?
MP: About nine or 10 years ago. I was going through a divorce and needed something at the time to pull me out. Growing up in Seattle, a lot of famous mountaineers are from out there — the Whittaker Brothers, Ed Viesturs, and all the other guys. So there's this opportunity to go after something big. But it wasn't just climbing mountains, it was also a place of healing. I got my wind back. Where I sit today is a whole different spot from where I started.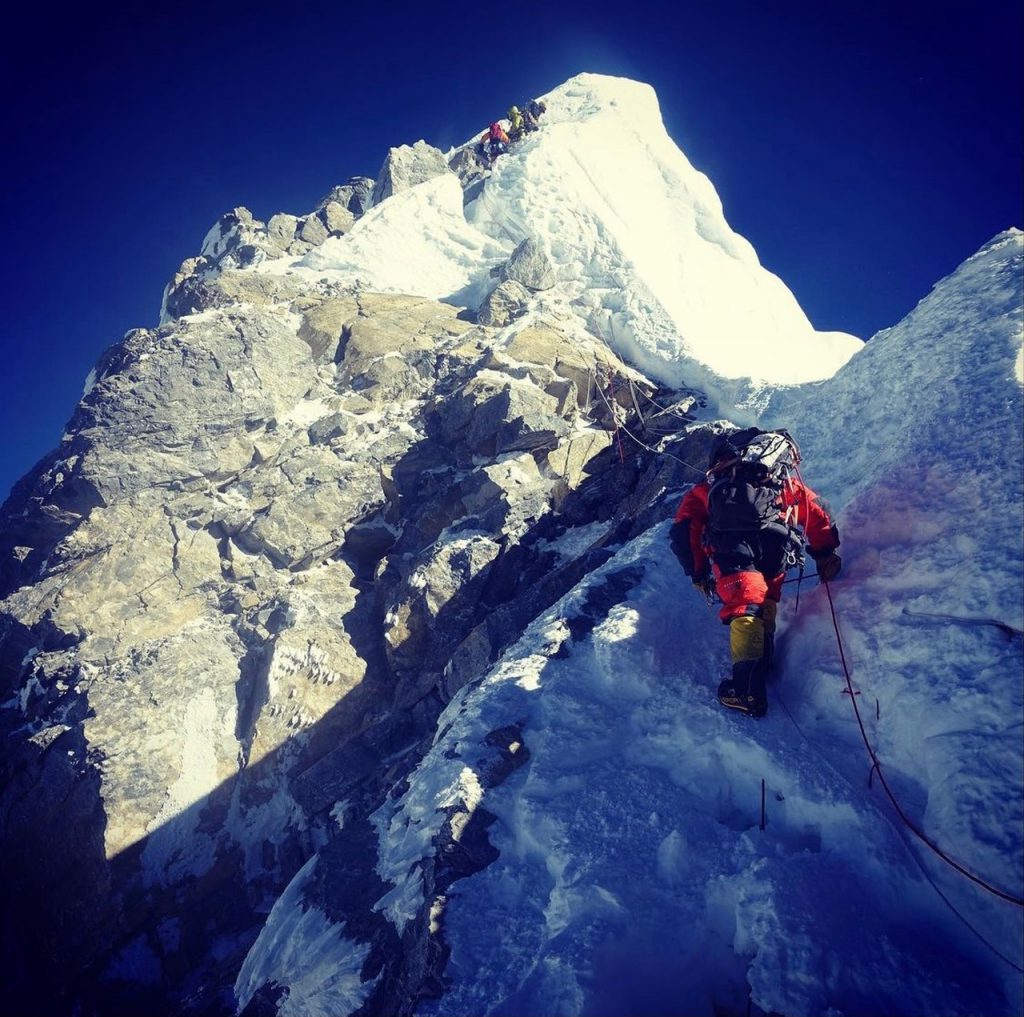 FRA: Your Everest climb was dedicated to your daughter, who is fighting epilepsy, and raised money for research and an adaptive sports organization, right?
MP: There's an organization here in Sun Valley called Higher Ground. They help out a lot of military guys, mainly, with cognitive and adaptive issues. They take them on mountain bike rides and downhill skiing on monoskis and things of that sort. Recreational therapy. So, it's interactive. The money doesn't go directly to her but through some research and some other things. It's a great organization that's got a lot of bandwidth. It's been an amazing journey that raised over $56,000.
FRA: Of the Seven Summits, what is your favorite?
MP: I liked Aconcagua a lot. It's a high mountain, 23,000 feet. You get the international flavor to it, flying into Chile and Mendoza and rallying there. Then, from there, you go up into the mountains. It's steep, and you carry a lot of weight, but it's also based on the experience I've had with other climbers. I like my second Kilimanjaro trip with a group of NFL guys, too. We had a lot of fun.
FRA: What was it like seeing the bodies of climbers who died on the way up?
MP: It's sobering when you see the dead people up there. But you know, you're so self-absorbed with your own survival, there's just not a whole lot of time to think about the people that didn't make it. You're just trying to click down, make sure you don't fall off the mountain yourself, and get there and back down safely.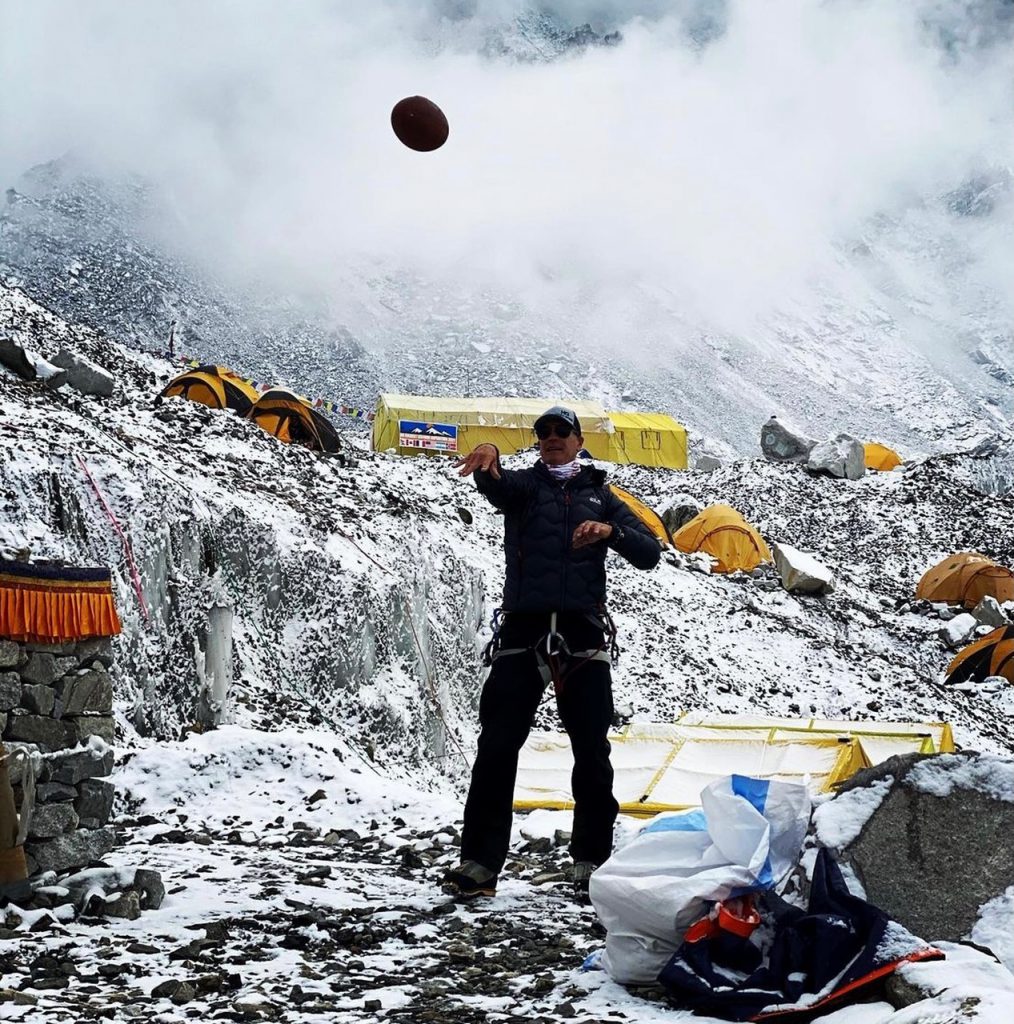 FRA: You played pro football with the Raiders and then the Saints — how'd you get to the pros?
MP: I was a receiver my sophomore and junior year [of high school], and then my senior year I was quarterback. I like quarterback better and was recruited for both, but my opportunities were better at receiver. So I chose the University of Washington.
The top guys from around the country get invited to the (NFL Scouting) Combine. There are usually about 330 guys that get invited, and I was one of those guys. Out of that, you get sorted, and — fingers crossed — you get drafted. I got drafted in the seventh round.
It's one thing just getting to that point, and then there's a whole other level of trying to make the team. Just because you get drafted doesn't mean that you're gonna be in the NFL — actually, not very many do. The average is something like one-and-a-half years in the NFL.
FRA: So, the average time in the NFL for players is one-and-a-half years?!
MP: Yeah. That's it. You know, there are people who win who are lucky people, and I've been lucky a number of times. But I've also put myself there, like mountain climbing. There's nobody who has trained harder than me to make that happen. There's a reason, a pattern behind that effort and work ethic and that luck.
FRA: Who's the hardest hitter that you've ever played against as a receiver?
MP: I'd have to say Ronnie Lott is at the top of the list. But there are a lot of guys — crazy guys — that I was hit by. I guess the deal is you really gotta know when to duck.
FRA: Now that you're done with the Seven Summits, what are you going to do with your free time?
MP: Well, I really don't have a lot of free time. But I live in Sun Valley and I have a lot of projects going. I podcast, and the NFL is doing a documentary on my Everest climb that I'm helping with. I also live across the street from the mountains, so I'm usually in the mountains every day, which is cool.
Read Next: Former NFL Wide Receiver Mark Pattison Reaches All Seven Summits