It's easy to spend a fortune on trendy cooking gadgets that make you look cool on TikTok, but when it comes to barbecue, you don't really need much more than fire. A designer apron or a set of meat-shredding claws is not going to make your brisket taste any better. That said, some very basic gear can make your cook run smoother.
So, whether you're a charcoal snob, a flat top fanatic, or a smoker savant, here's a shortlist of the most useful barbecue tools. They're all gimmick-free and actually worth your dollars. They may not make you famous on TikTok, but they're essential, basic kit in the best barbecue pits the world over.
Real Kitchen Tongs, $4


I don't know who designed the U-shaped grill tongs that come in every grilling tool combo-pack, but they need to be punched in the mouth. They are unnecessarily large, cramp up your hand after about 30 seconds, and have very little grip strength.
A long pair of standard professional-grade kitchen tongs is infinitely better in every way. The spring-loaded kitchen tongs are much easier and lighter to squeeze, fit the hand comfortably, and provide much better grip and dexterity. From flipping burgers and steaks to moving veggies to the top rack or pulling apart a juicy pork butt, a good set of all-metal kitchen tongs is the way to go.
Meat Thermometer, Various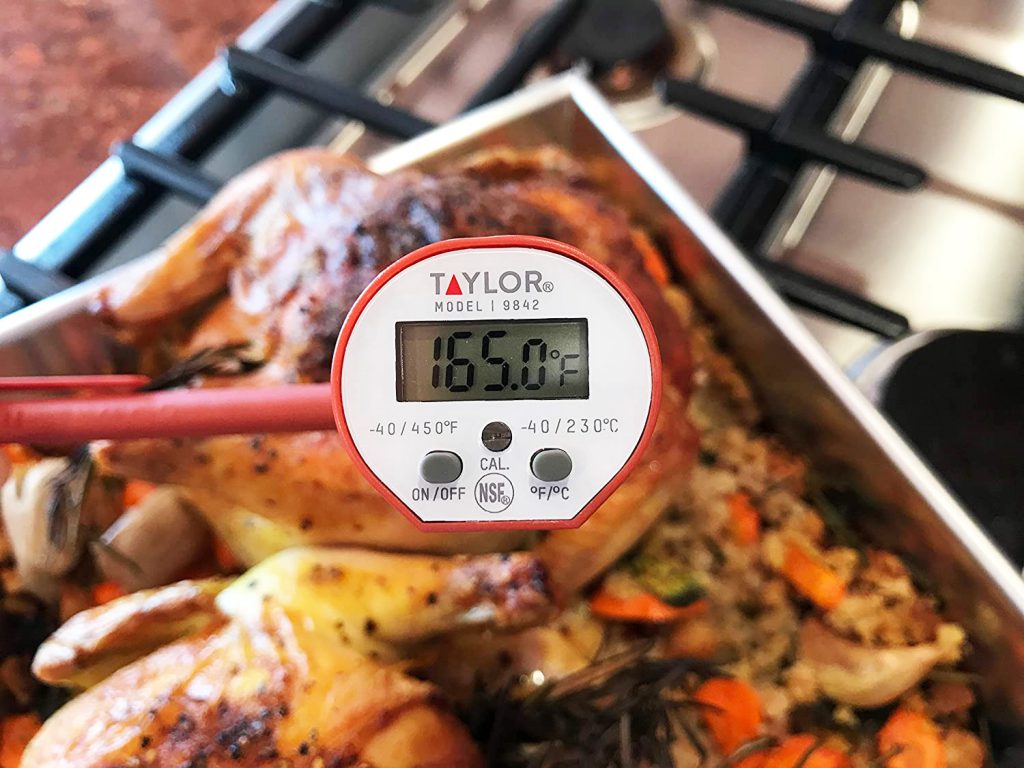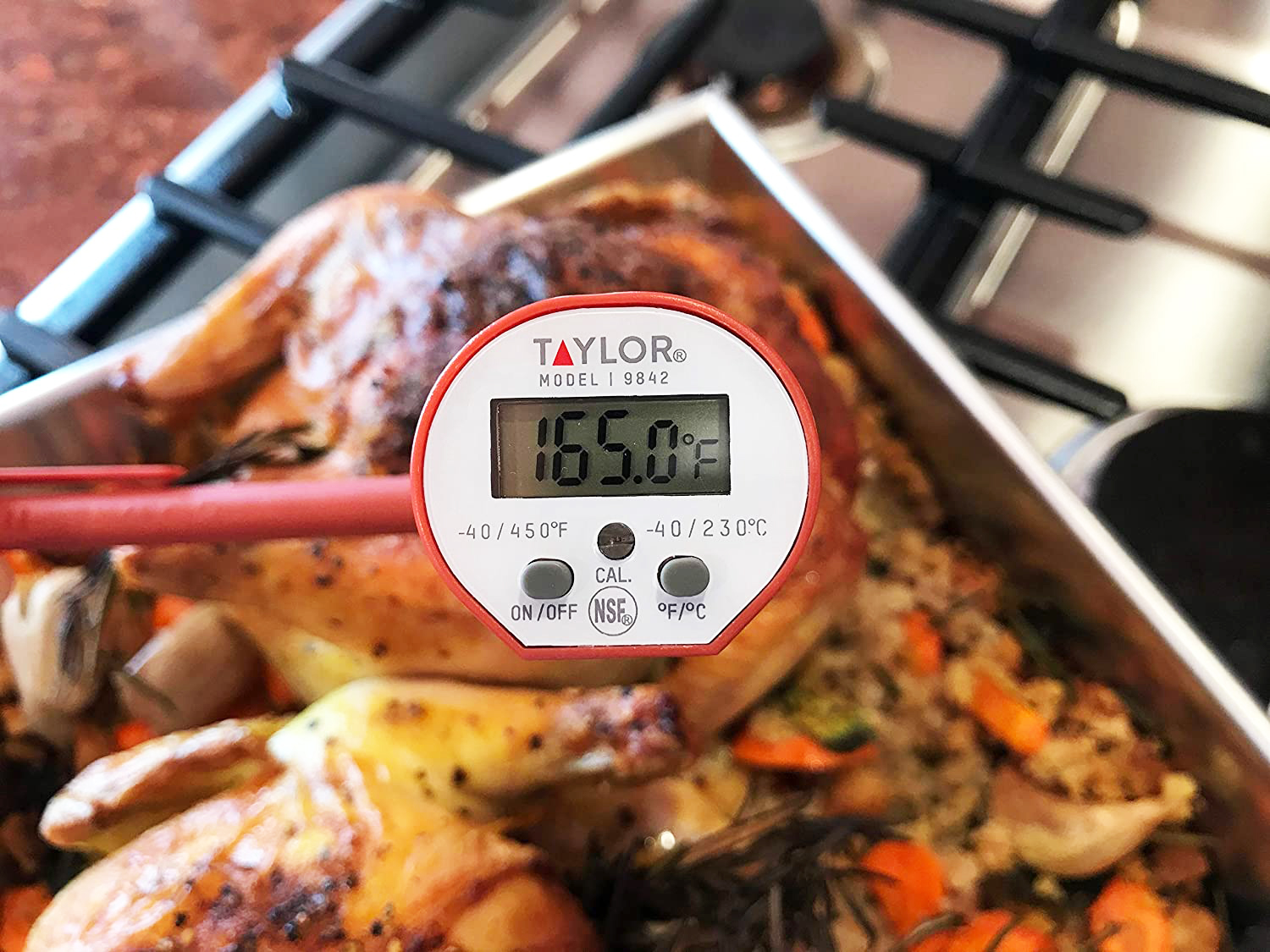 There are a million different barbecue-worthy thermometers out there to choose from. While many grills and smokers have integrated thermometers that will tell you the temperature under the hood, a probe-style thermometer tapped into the meat will tell you the internal temperature of the food you're cooking. This is vastly superior to the ambient grill temp for gauging the doneness of meats. 
When it comes to meat thermometers, you can go as simple or as complicated (and expensive) as you want. Just know they all really do the same thing. The cheap stick-style thermometers are great, but using one usually requires you to release the heat and stop the cooking process temporarily to check the temp of a piece of meat.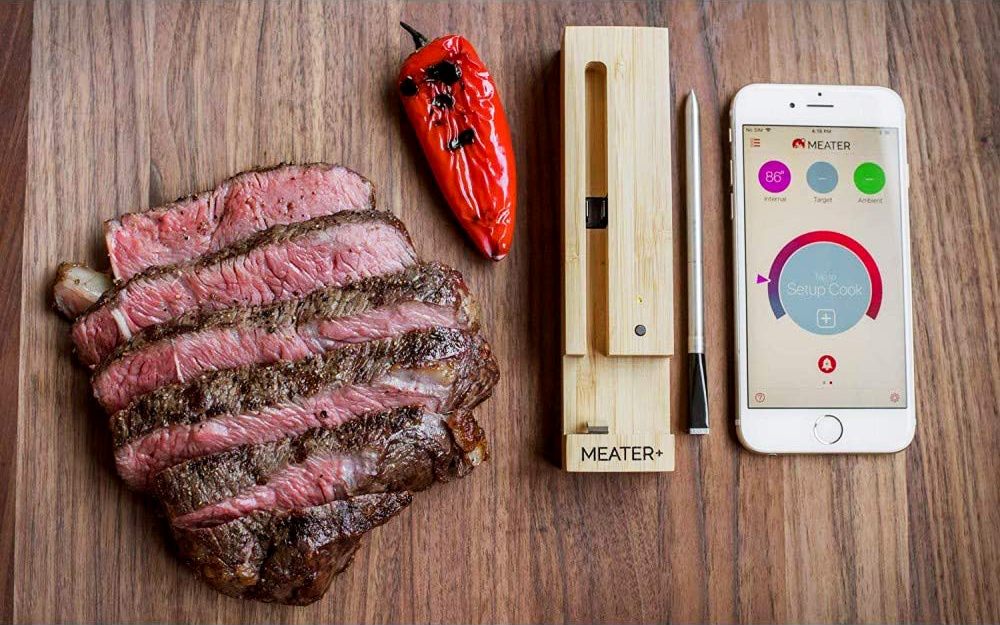 Wired probe thermometers run a cable to the exterior so you can check the temperature without ever lifting the hood. Wireless probe thermometers interface with a receiver or smartphone and can be programmed to alarm at certain times and temps.
Are all these bells and whistles necessary? No. Are they awesome? You bet.
Spray Bottle, $13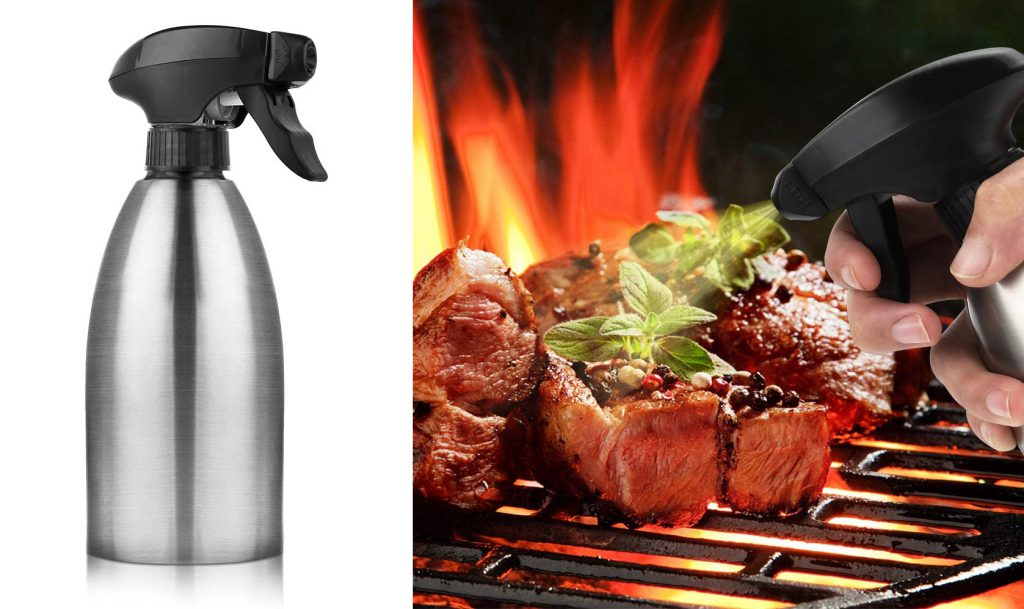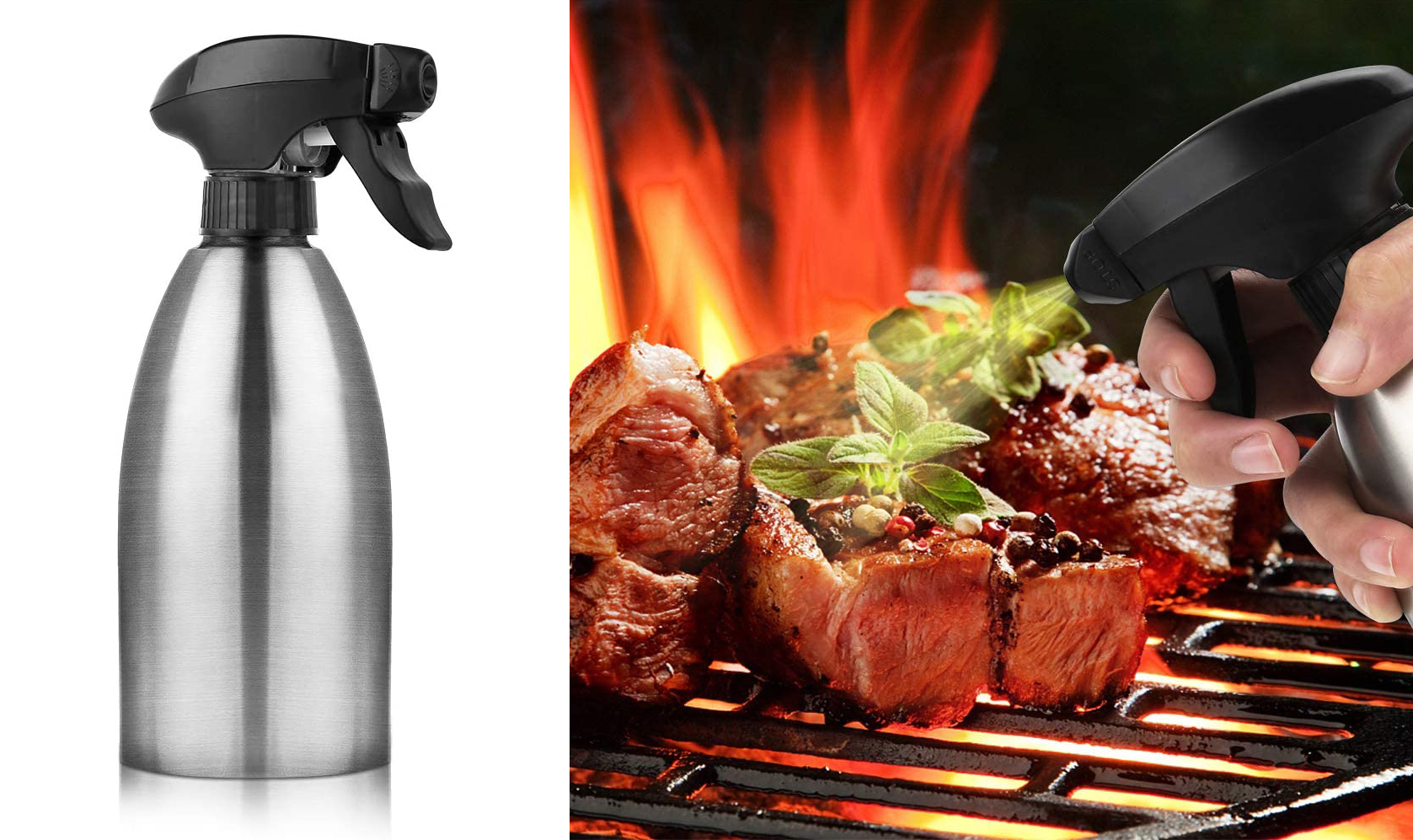 A spray bottle is an under-appreciated grill and barbecue tool. Filled with marinade, basting liquid, or even just water, having a spray bottle on hand offers a ton of utility.
The main function of the spray bottle is to apply a fine, even mist to the outside of the meat as it cooks. In many circumstances, the spray offers better coverage for thinner, less-viscous liquids and is cleaner than brushing on sticky sauces that will drip all over your grill or smoker. A spray bottle filled with water and a little white vinegar is also great for cleaning grill grates or greasy smoke-stained metal when the meal is over.
Basting Brush or Mop, About $10 Each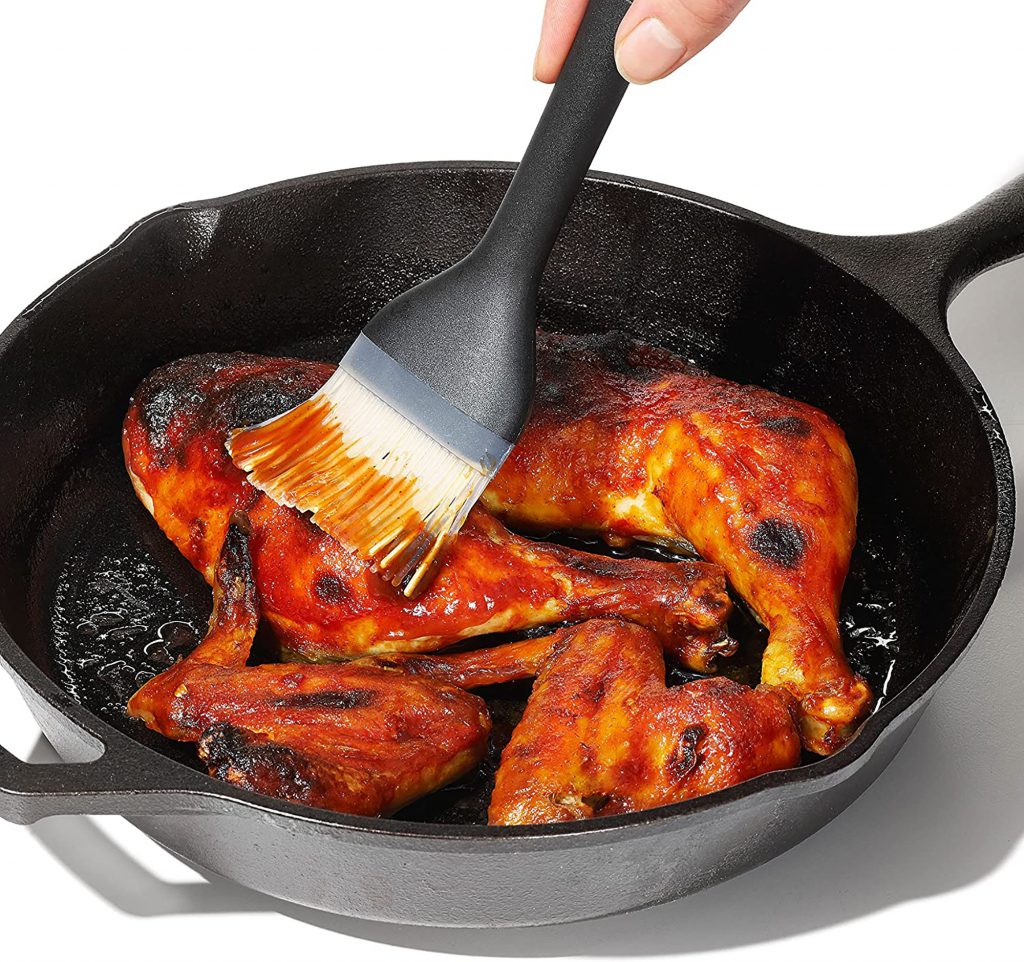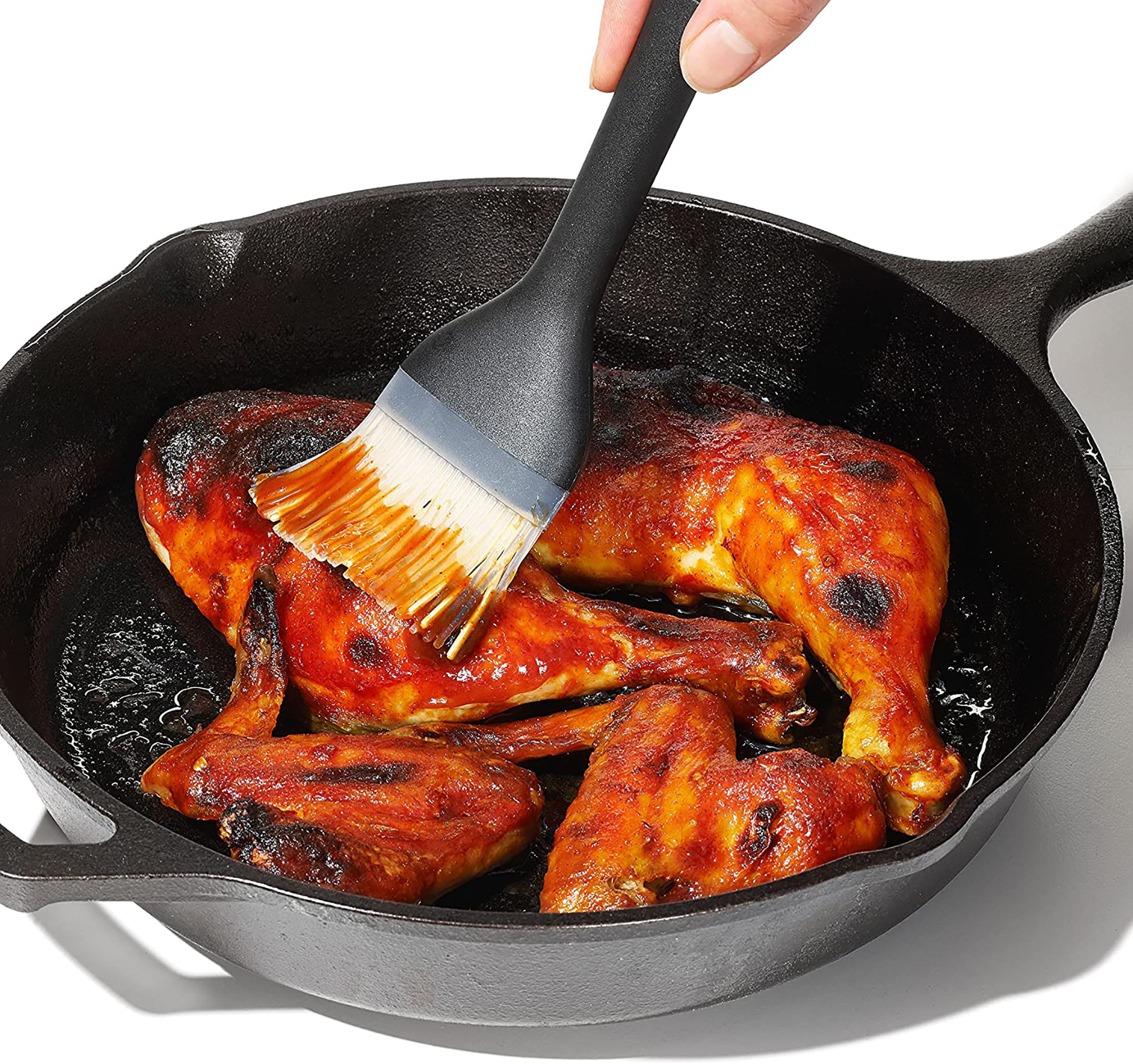 Silicon brushes and cotton basting mops are great tools for lathering on sauces and offer many uses beyond the grill. Silicon brushes are a common baking tool for applying egg wash, melted butter, and other glazes to pastry. They are also perfect for brushing marinades and sauces onto meat and veggies to prep them for the grill.
Cotton basting mops serve a similar function but are made specifically for grilling and barbecue, as they can withstand open flame better than synthetic materials during the cooking process. It's a good idea to have at least one of each in your arsenal.
Grill Basket, $25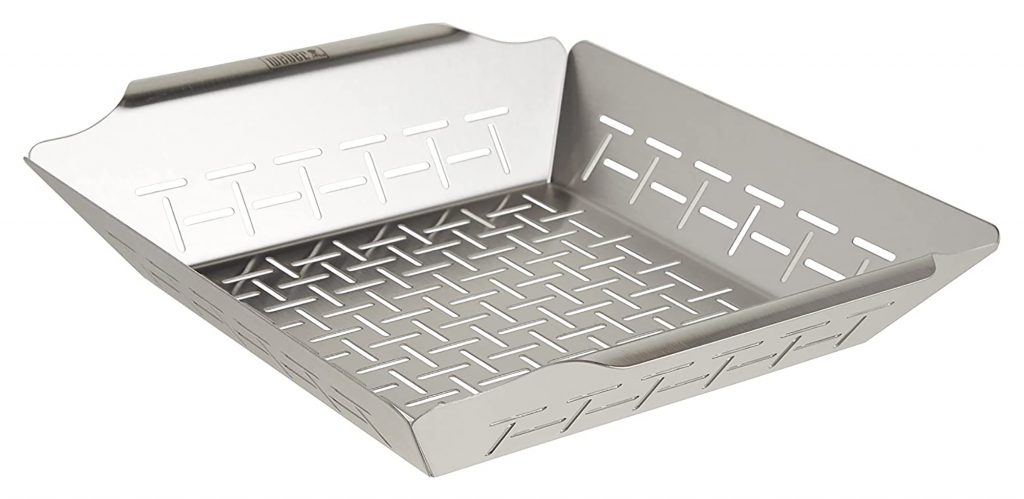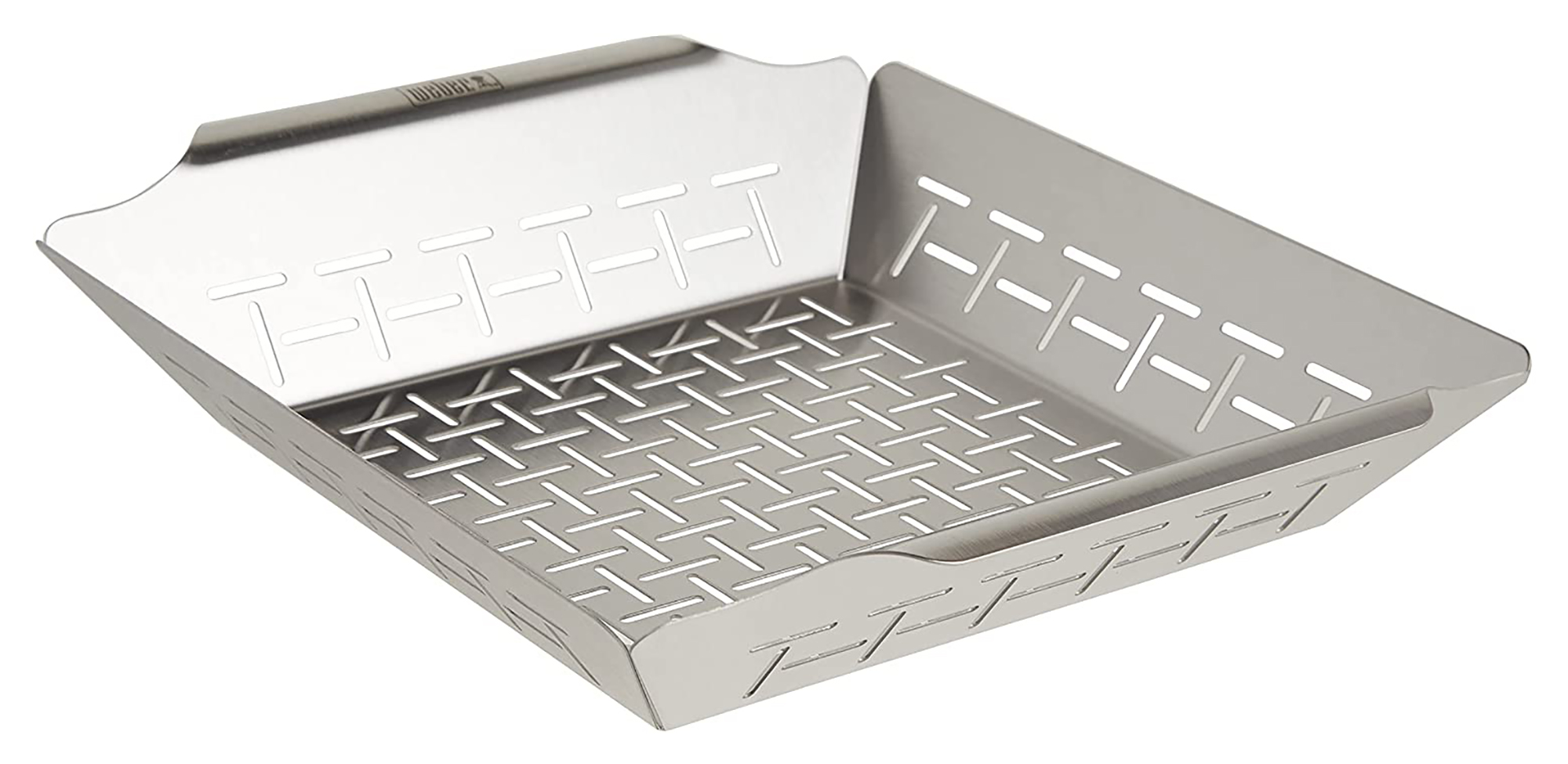 If you've ever lost half your asparagus or sliced zucchini because they fell through the grill grates, and who hasn't, then you need a grill basket.
A grill basket is exactly what it sounds like: a metal basket for all the cut-up stuff that is too small or thin to go directly on the grill. A grill basket works great for sliced vegetables, shrimp, scallops, chunked or sliced meat, and other small food.
Fish Spatula, $7.50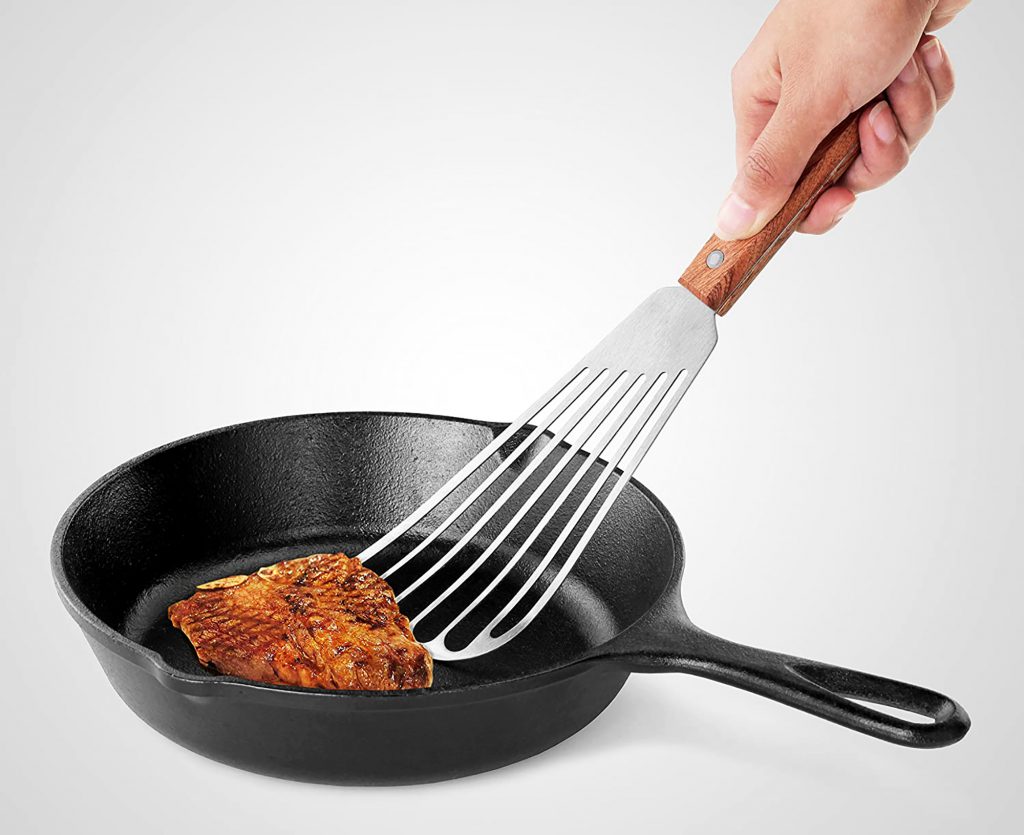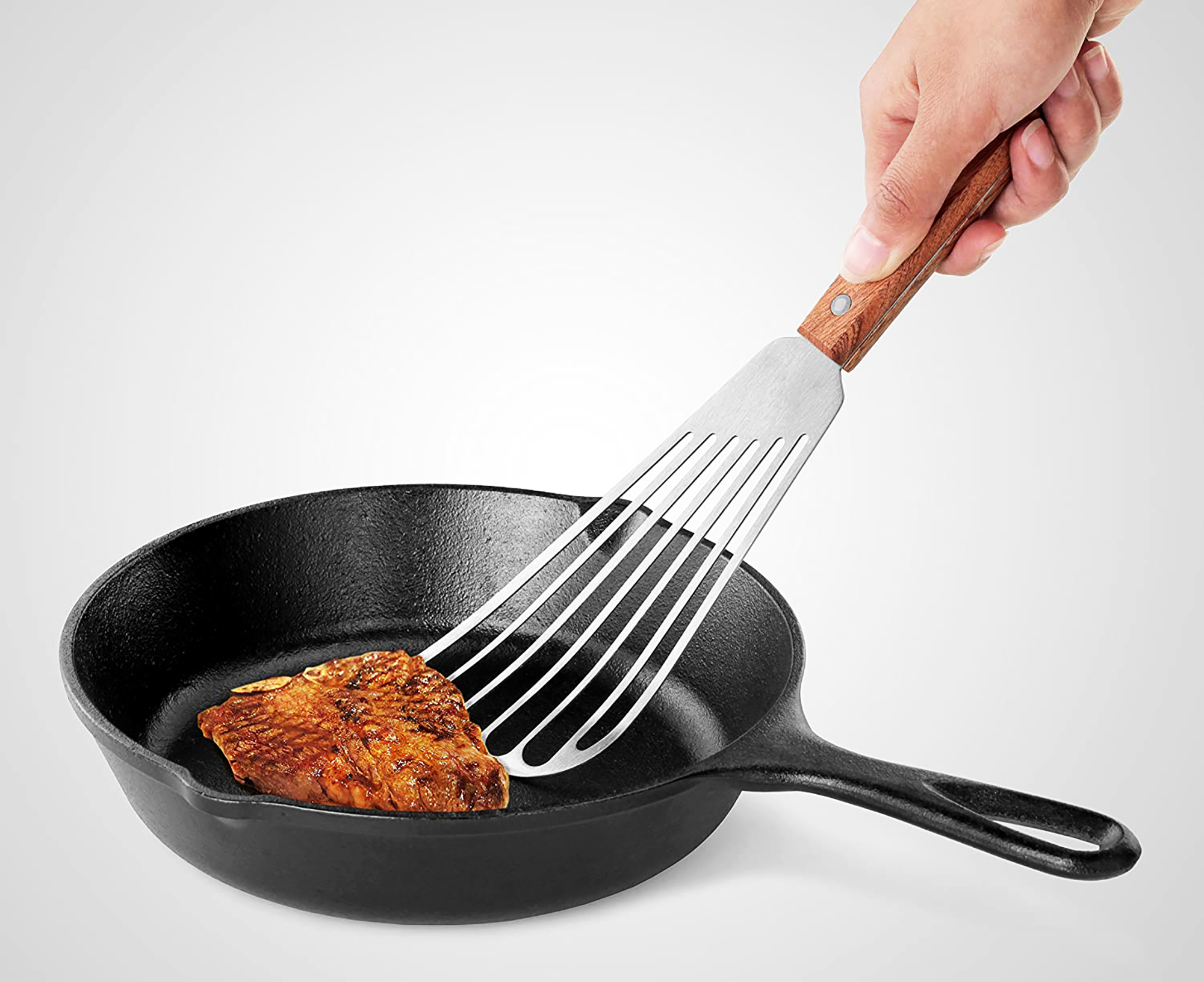 A fish spatula is a thin slotted metal spatula that is a must-have tool in every kitchen. It's perfect for flipping fish filets, scallops, sliced veggies, and more.
The flexible shovel-nosed design helps get underneath whatever you're grilling or pan searing without tearing up the skin or seared outer layer. While a standard heavy-duty grill spatula has its uses, a fish spatula is often a better tool for the job.
Resting Rack, $8.50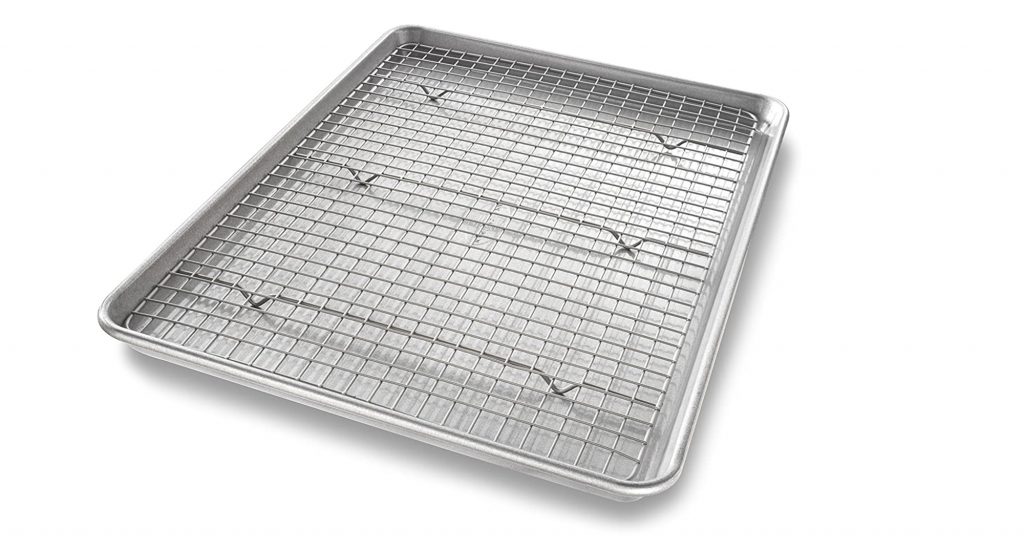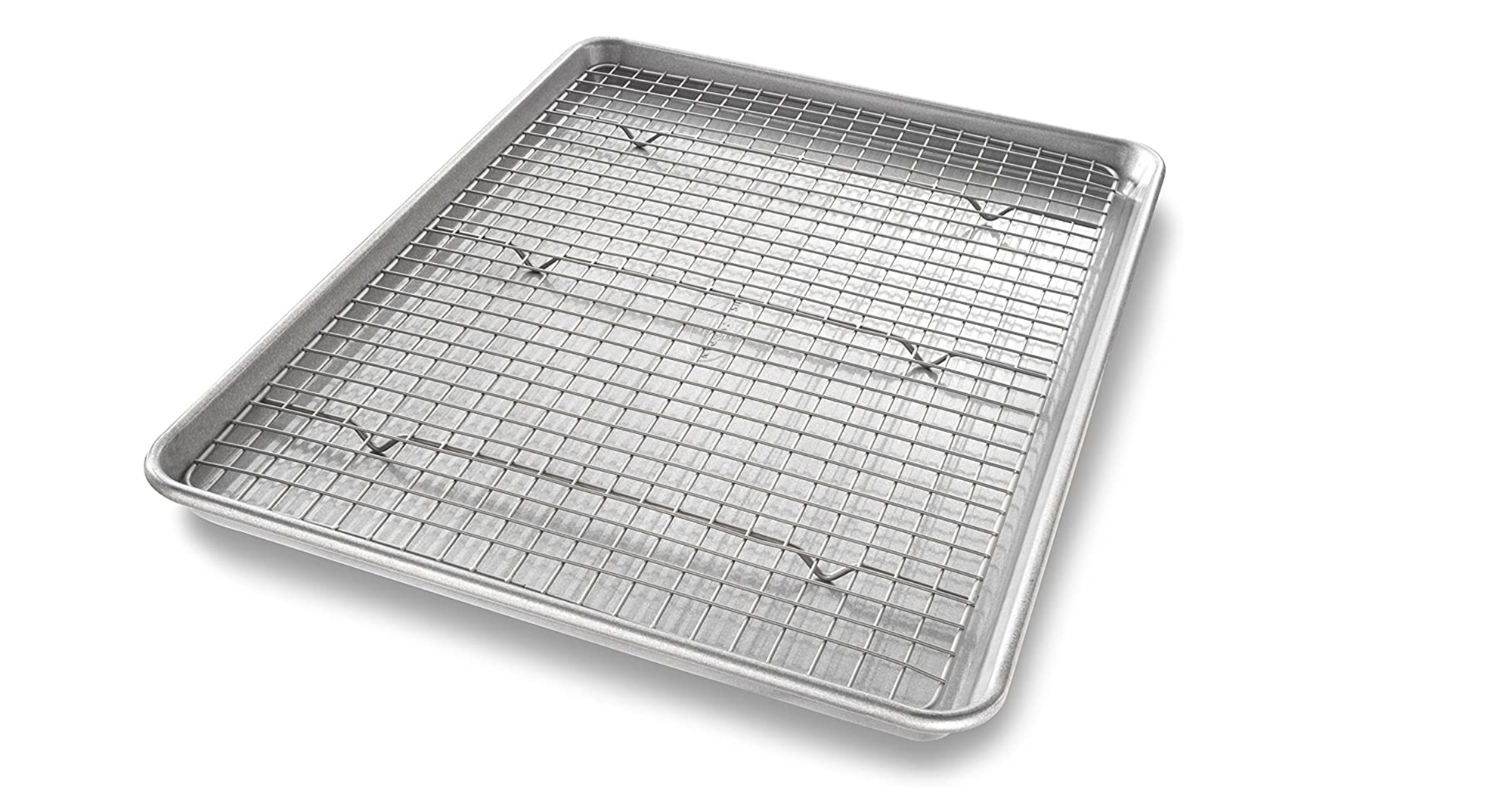 A metal half sheet tray with a wire rack is a versatile piece of kitchen equipment that doubles as a resting rack for grilled meat. When a piece of meat is finished cooking, it's best to let it rest for a few minutes before slicing into it. This ensures that the meat's natural juices will not seep out and that it will remain juicy and tender.
A small amount of liquid loss is inevitable when cooking and resting meat, but the elevated wire resting rack keeps the juices from pooling and ruining the nice outer texture you worked so hard to achieve.
Charcoal Chimney, $22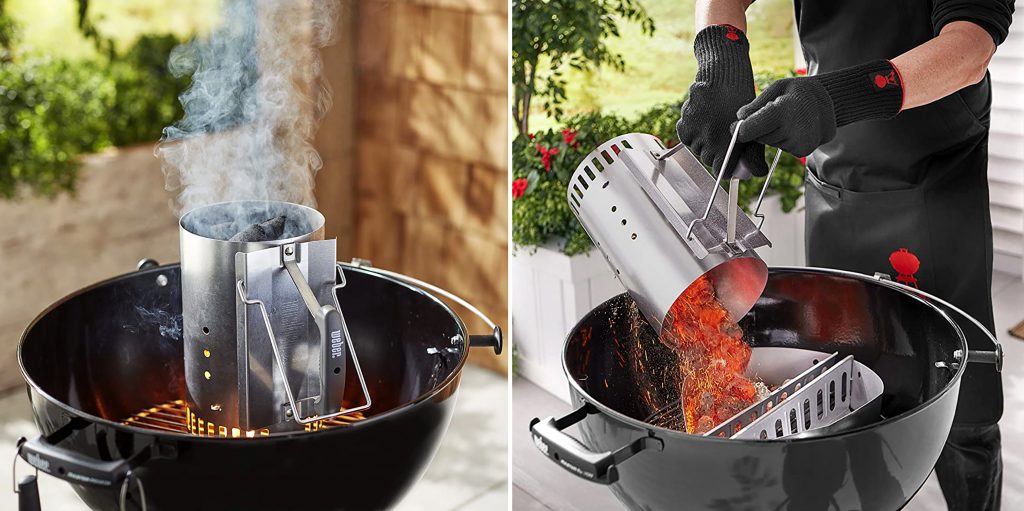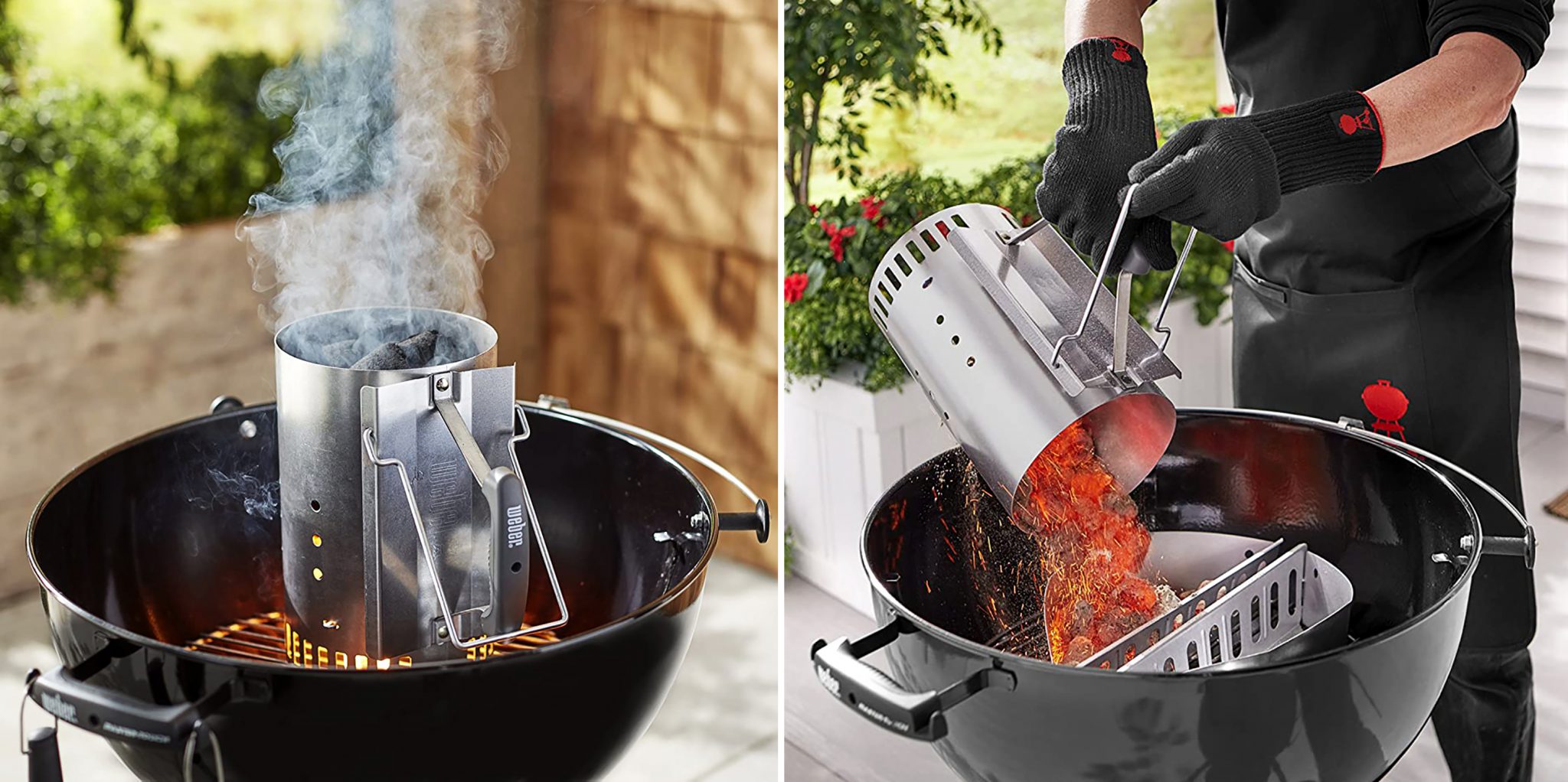 While it's hard to argue with the convenience of a gas grill, there's something to be said for the flavor of cooking over charcoal. But when it takes half a can of lighter fluid to get the coals going, lighter fluid is all you're going to taste.
A charcoal chimney is an excellent tool for getting things started without the smell and flavor of burnt lighter fluid ruining your food. It's basically a metal cylinder with two sections: the top holds the charcoal, and the bottom holds newspaper or another fire starter.
Once lit, the flame is directed upwards into the charcoal, lighting it without relying on an accelerant. Once the coals are hot, you can transfer them to your grill and start cooking. If you cook over charcoal regularly, a charcoal chimney is a worthwhile investment that will save you the cost of lighter fluid and keep your food tasting delicious.
Welding Gloves, $19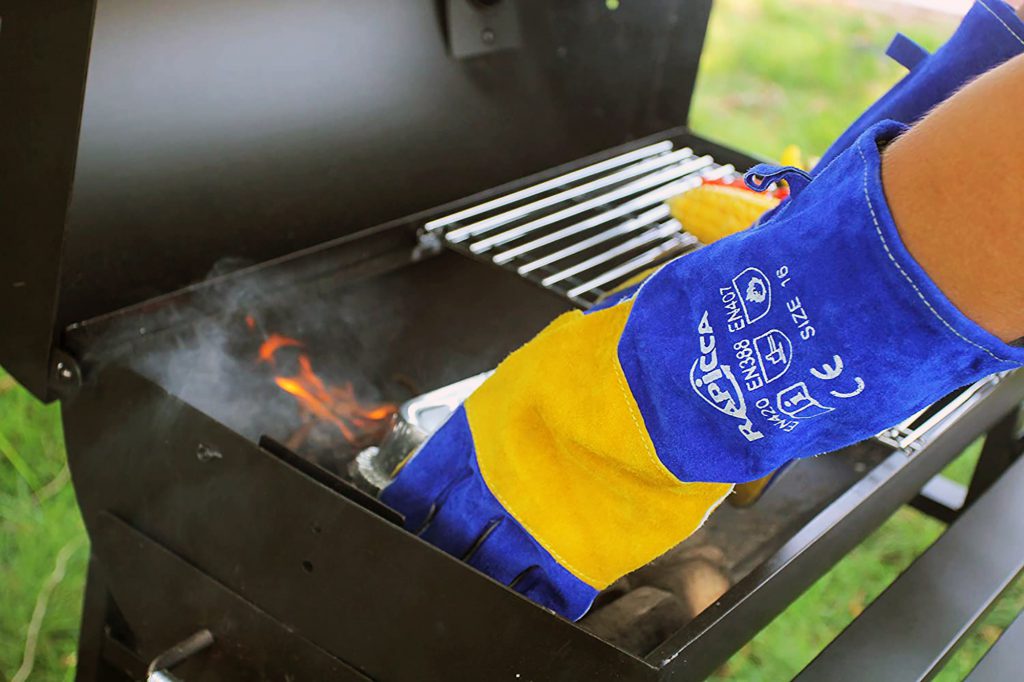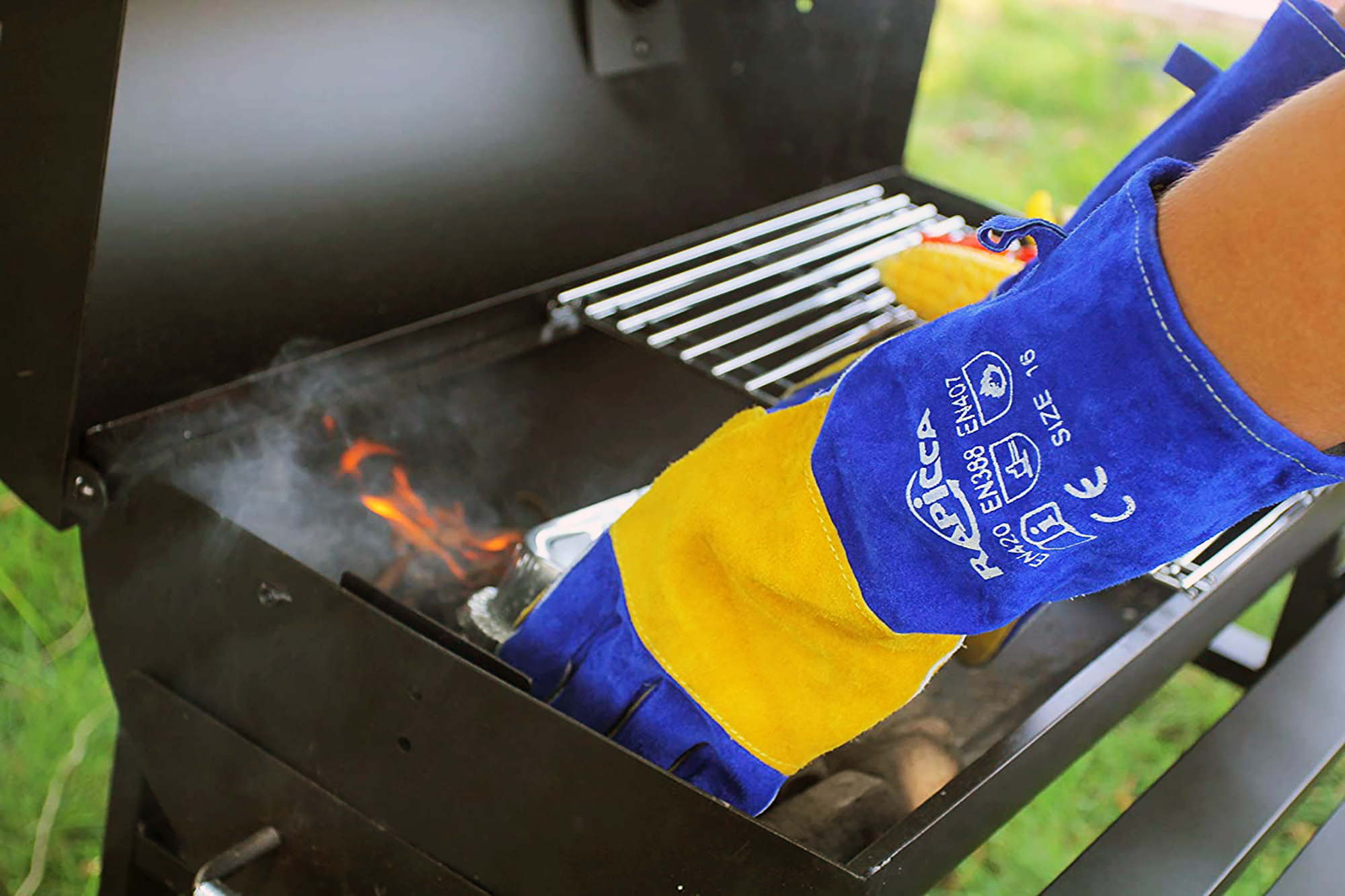 You're inevitably going to need to lift a hot grate, move a searing vegetable basket, close a smoker door, or grab a pile of hot metal skewers off the grill at some point while barbecuing. To save your hands some abuse, it's a good idea to have a pair of heat-resistant gloves handy.
While there are plenty of cloth and silicone mitts to choose from, I find a set of welding gloves to be the most useful. Welding gloves offer better protection and dexterity than the alternatives and can be used for a ton of other chores beyond the cookout, like tending to the post-dinner campfire.
Flat Top Griddle, Various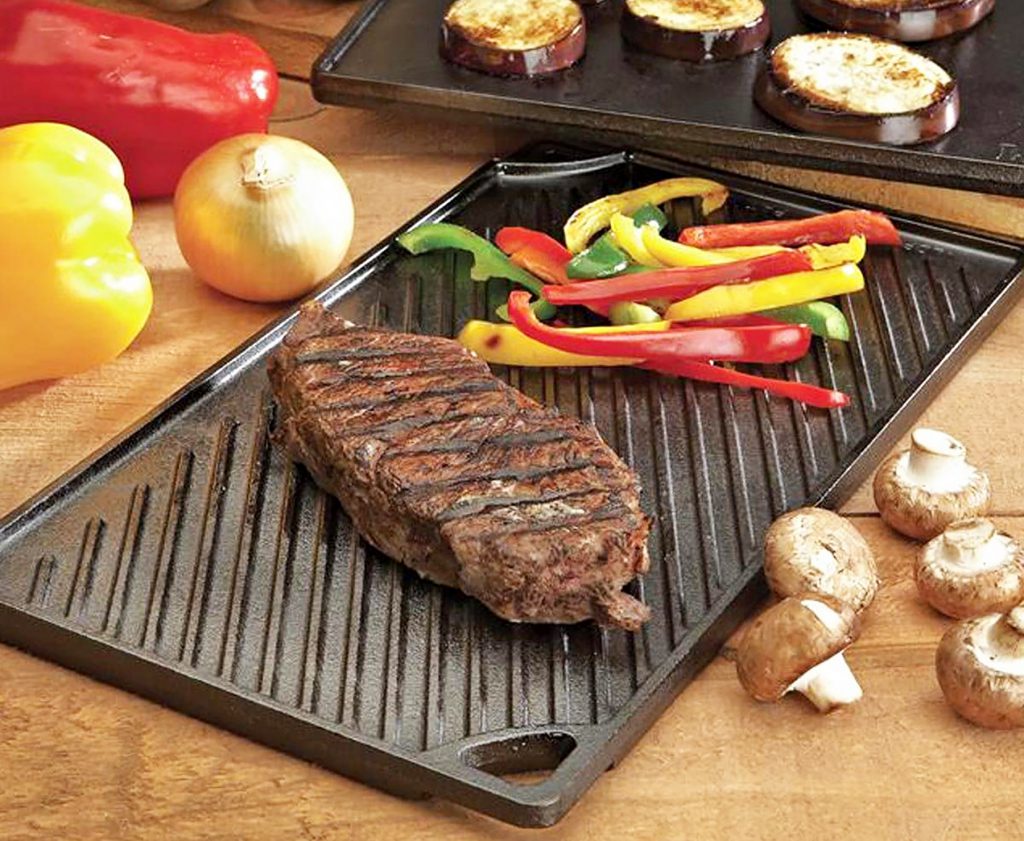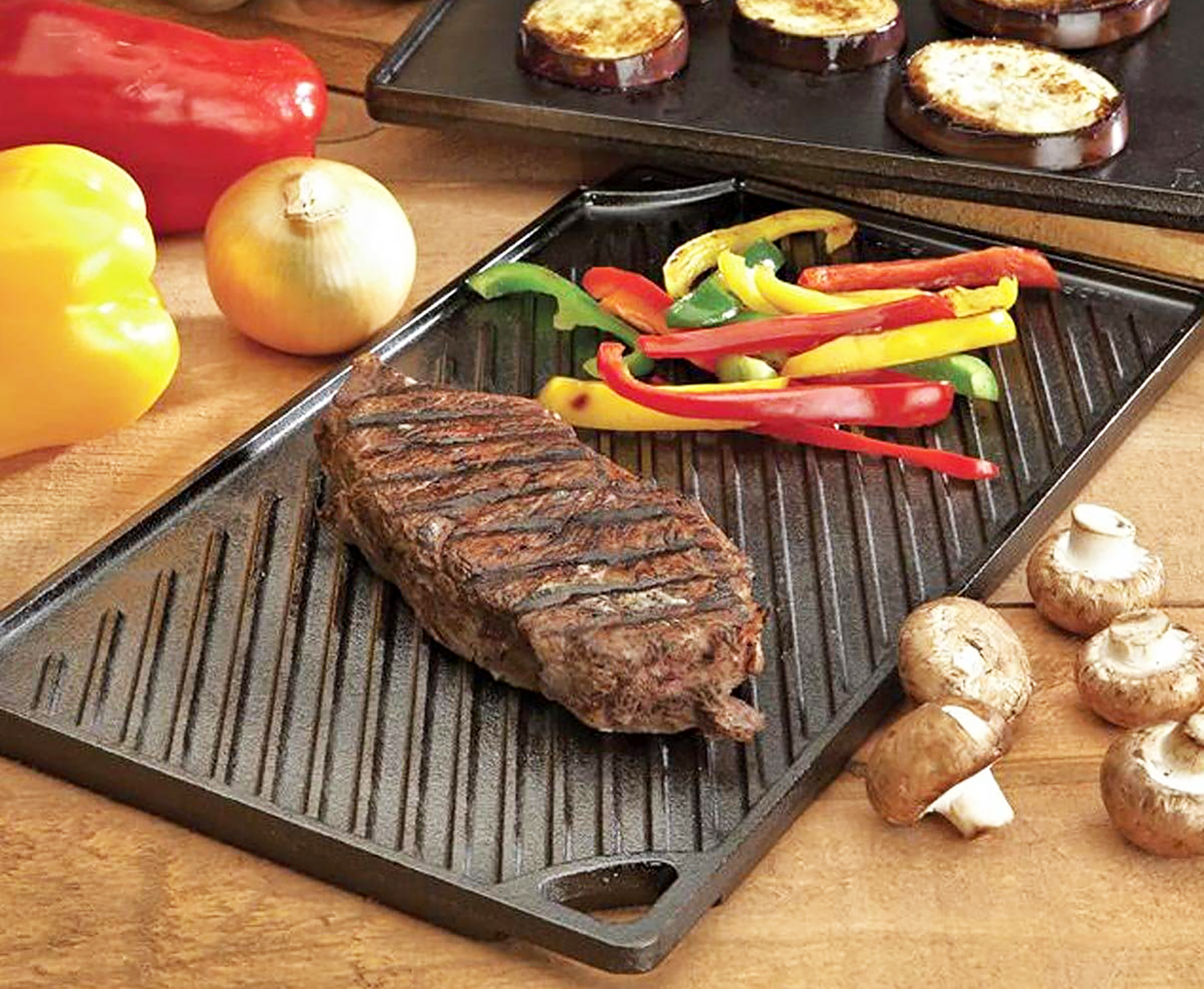 A flat top griddle brings a lot of versatility to your gas or charcoal grill, and some can even be used on your kitchen stove. The solid surface of a flat top allows you to cook bacon, pancakes, home fries, and other breakfast foods, as well as things like cheesesteak, sauteed veggies, caramelized onions, grilled sandwiches, and much more.
There are many different styles and sizes of flat tops, from large carbon steel sheets to small cast iron griddles for every type of grill and backyard cookout. Once seasoned, flat-top griddles have a great non-stick quality and clean up easily.
Metal Skewers, $24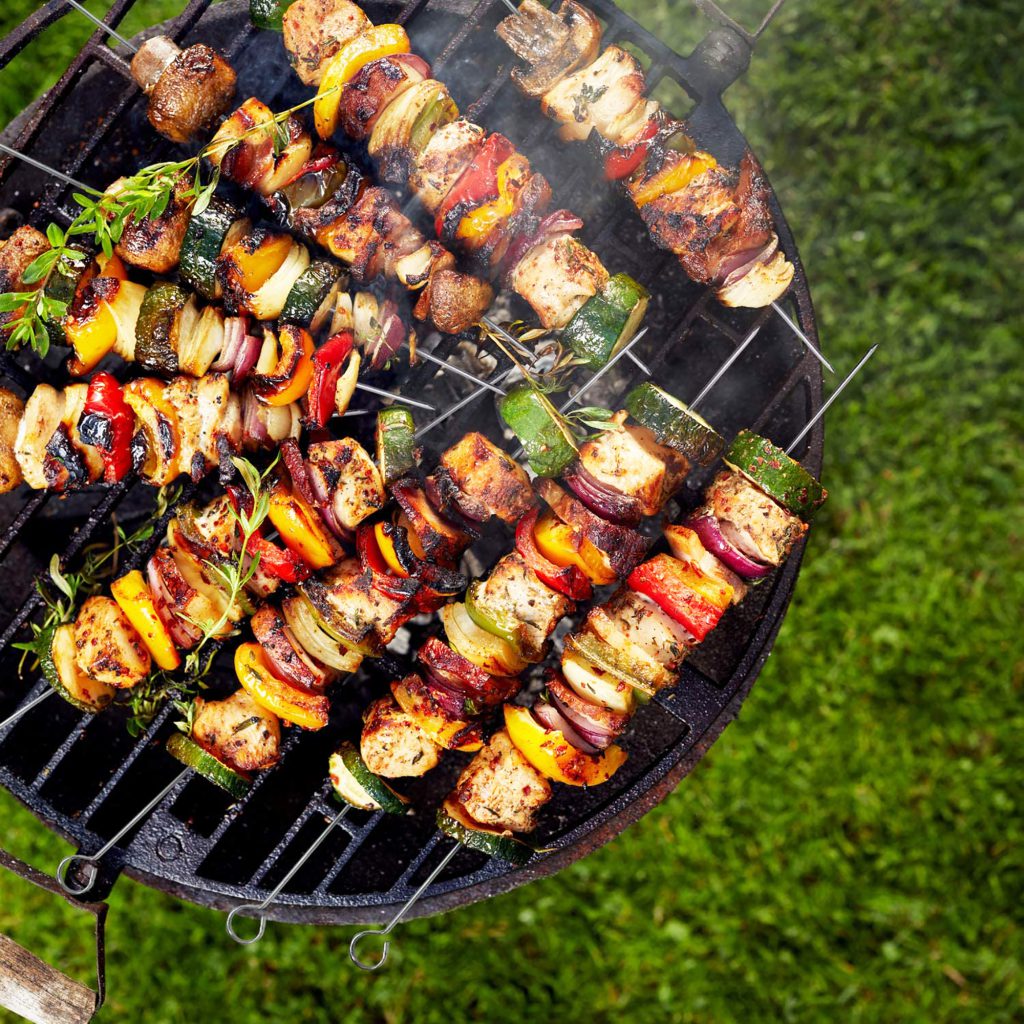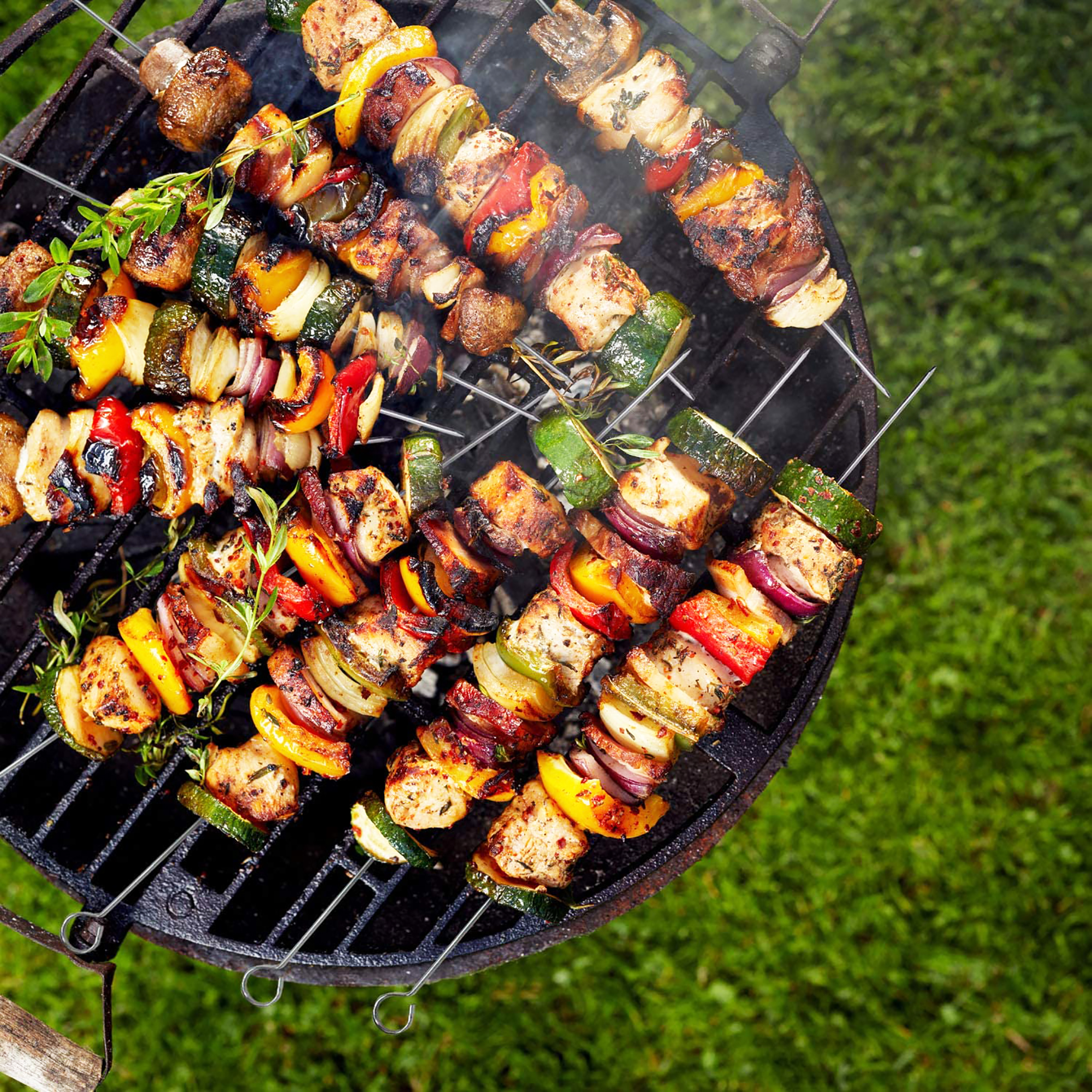 No kitchen would be complete without a set of metal skewers. From shish kebab to spiedies, souvlaki, gyros, yakitori, satay, and more, skewered meat and veggies are a staple of any good barbecue repertoire. While there's certainly a time and a place for wood and bamboo, a quality set of reusable metal skewers is a must-have item.
Classic Apron, $10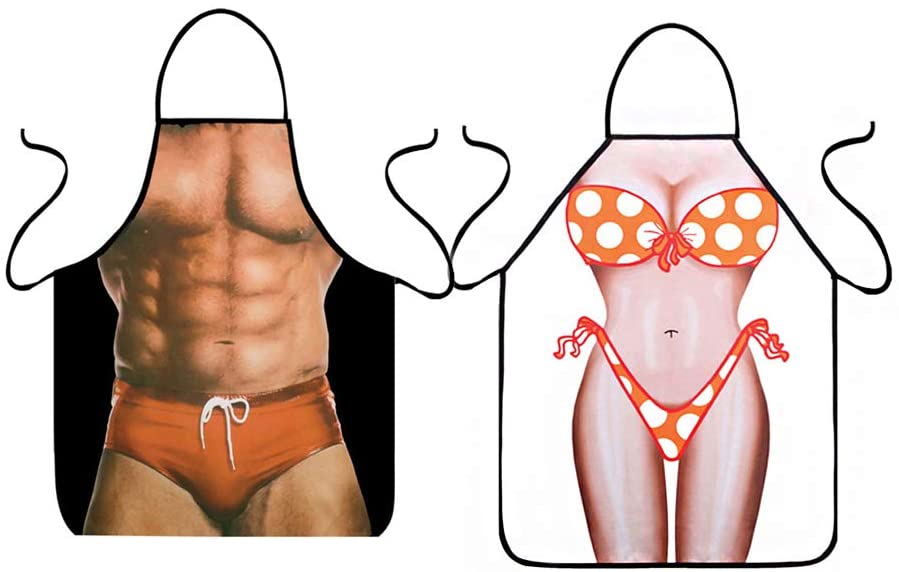 There are only two acceptable apron styles. One is the thin white cotton apron that perfectly accentuates a hard-earned beer belly that's stained with smoke and deer blood.
The other has a picture of a bikini, a lude quote, or something stupid like that. Get out of here with that custom leather, denim, and heavy canvas crap. You're not that important.
Read Next: Local Smoke: 5 of the Best Barbecue Joints in America