Sexism and ill-suited clothing didn't stop these four 19th-century women from achieving greatness in mountaineering. One climbed two dozen peaks that hadn't yet been named, most of them while wearing a wool skirt. Another bicycled up mountains packing a .38 and a bullwhip in case the company got dicey. Women achieving epic things in the mountains isn't a brand-new thing. These four women, and many like them, were kicking ass in the backcountry when most men thought they'd be better off cooking dinner. Lizzie, Meta, Fanny, and Fay, we salute you. 
Elizabeth Le Blond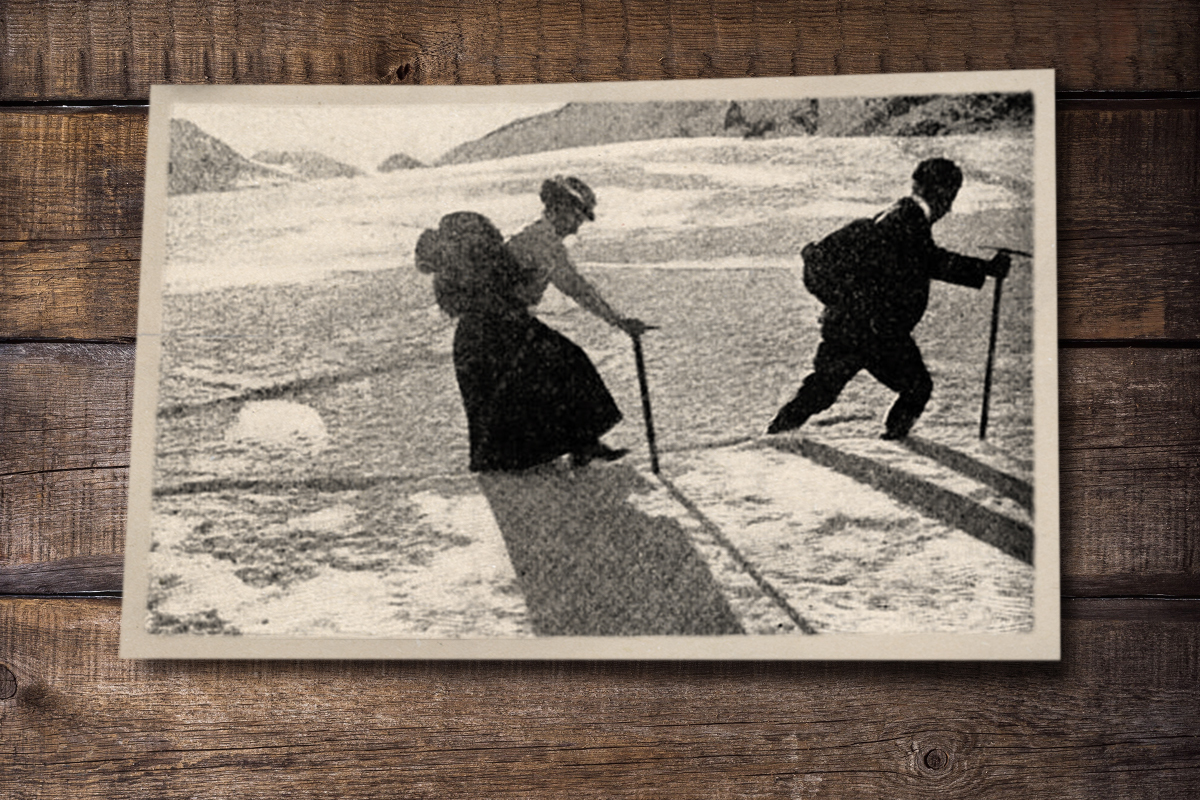 Elizabeth "Lizzie" Le Blond, as she was known to her climbing friends, was born Elizabeth Hawkins-Whitshed in 1860 to an aristocratic Irish family. She inherited her family's wealth and father's estate when she was only 11. She married young and had a son with Col. Frederick Burnaby, a British army intelligence officer. When Le Blond developed lung problems, she traveled to Switzerland on a quest to heal her ailments. Le Blond soon found a passion for mountaineering, climbing two-thirds of the way up Mont Blanc, the highest peak in Europe, on her first trip in the 1880s. In order to not draw attention from wary and sensitive male climbing clubs, Le Blond wore a dress at the beginning of each of her more than 100 ascents in the Swiss Alps, before changing to trousers.
The lady mountaineer spent six summers in Arctic Norway ascending 33 mountains, including 27 that hadn't previously been climbed or even named. She also carried a camera to photograph the snowy landscapes and was credited for being the world's first mountain filmmaker. She wrote and published eight books and several articles about her travels. "We now paused a moment to pull ourselves together for the final struggle," she wrote after her summit of Italy's Monte Disgrazia in 1896. "Hats were tied down, goggles discarded, the rope somewhat shortened; and grasping our axes and taking a deep breath, we stepped round the corner and […] into the full force of the shrieking hurricane."
In 1907, following her extraordinary mountaineering career, Le Blond was elected president of the Ladies' Alpine Club, the first climbing association for women in the world. Later in life, she was awarded the French Legion of Honor for her work as a nurse in France during World War I.
Meta Brevoort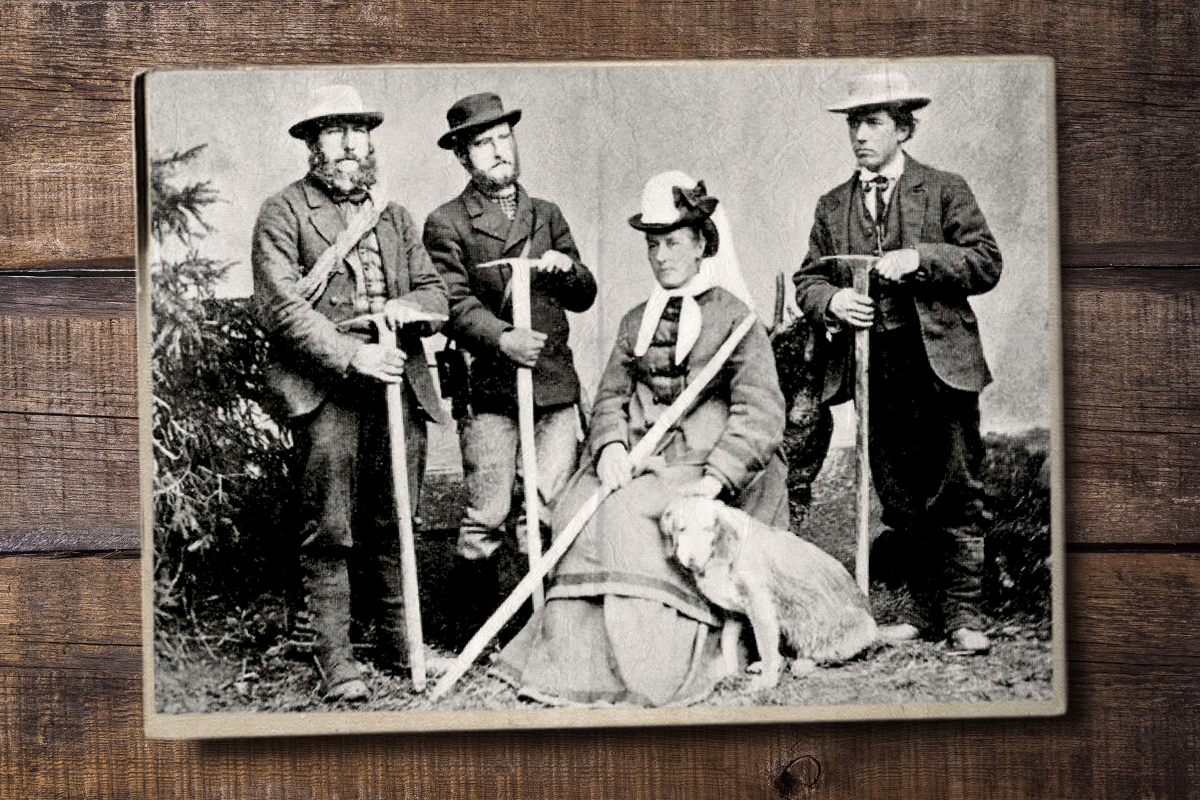 Marguerite "Meta" Claudia Brevoort didn't take up mountaineering in the Swiss Alps until she was 39 years old. She shared her exploits with her nephew, William A.B. Coolidge, and their pet beagle named Tschingel. The "most famous trio in the Alps" was incredibly accomplished in the world of alpine climbing, both as a group and as individuals. Brevoort, the New York native born in 1825, famously became the first American woman to summit the Matterhorn, a jagged "tooth" rock on the Switzerland-Italy border. Brevoort also accomplished the feat of being the first person to climb Grand Pic of La Meije in the Dauphine Alps of southeastern France. While most women wore skirts or dresses, Brevoort vowed to wear trousers instead.
Following her death in 1876, Coolidge went on to complete as many as 1,200 or more ascents during his career as a mountaineer. Brevoort's dog, Tschingel, wore a collar with all of the routes she had previously traveled and reportedly recorded 66 summits in her lifetime.
Fanny Bullock Workman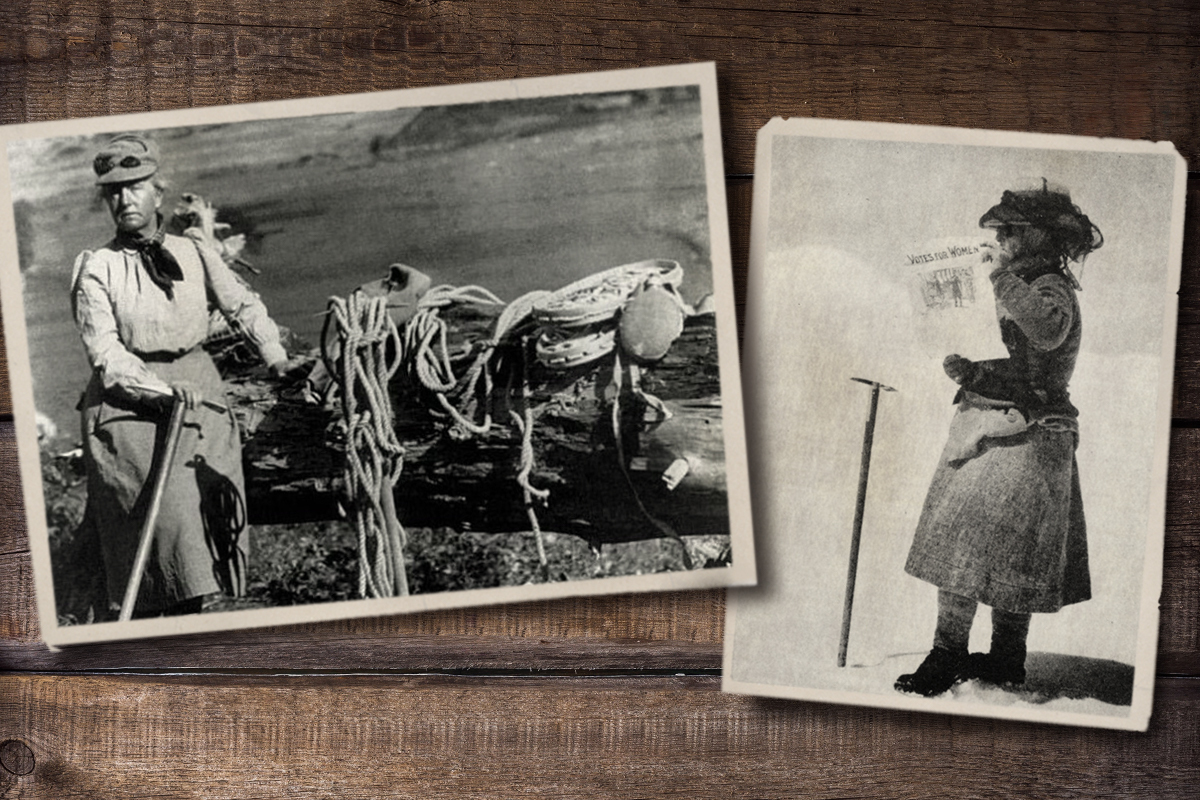 "When, later, a woman occupies her acknowledged position as an individual worker in all fields, as well as those of exploration, no such emphasis on her work will be needed; but that day has not fully arrived, and at present it behooves women, for the benefit of their sex, to put what they do, at least, on record." 
These wise words of reflection were that of Fanny Bullock Workman, the mountaineer who is often remembered as the most famous female climber of the 20th century. Unlike European climbing clubs, American climbing clubs were open to women joining their ranks. Born Fanny Bullock in Worcester, Massachusetts, in 1859, she married a wealthy surgeon named William Workman and together they traveled the world. First, as a couple, they completed climbing expeditions in the White Mountains in New Hampshire. From 1888 and into the 1890s, the husband and wife also traveled to Switzerland, France, Italy, Spain, Indochina, and India, where Fanny would carry a revolver and a whip for protection on their exotic bicycle expeditions. In 1898, when she was 38, they embarked on a two-and-a-half-year, 14,000-mile bike tour through Indochina.
In northern India the couple ditched their bicycles. Fanny wore a wool skirt and hobnailed boots as she hiked over Himalayan passes as high as 18,000 feet. The Workmans returned to the Himalayas eight times and broke into the Himalayan alpine industry previously dominated by rich British mountaineers. Fanny's most treacherous achievement came in 1906. At the age of 47, in long skirts and towing heavy equipment without any of the amenities modern climbers take for granted — sunscreen, freeze-dried food, radios, and even pitons — she summited Pinnacle Peak at 22,735 feet.
Fay Fuller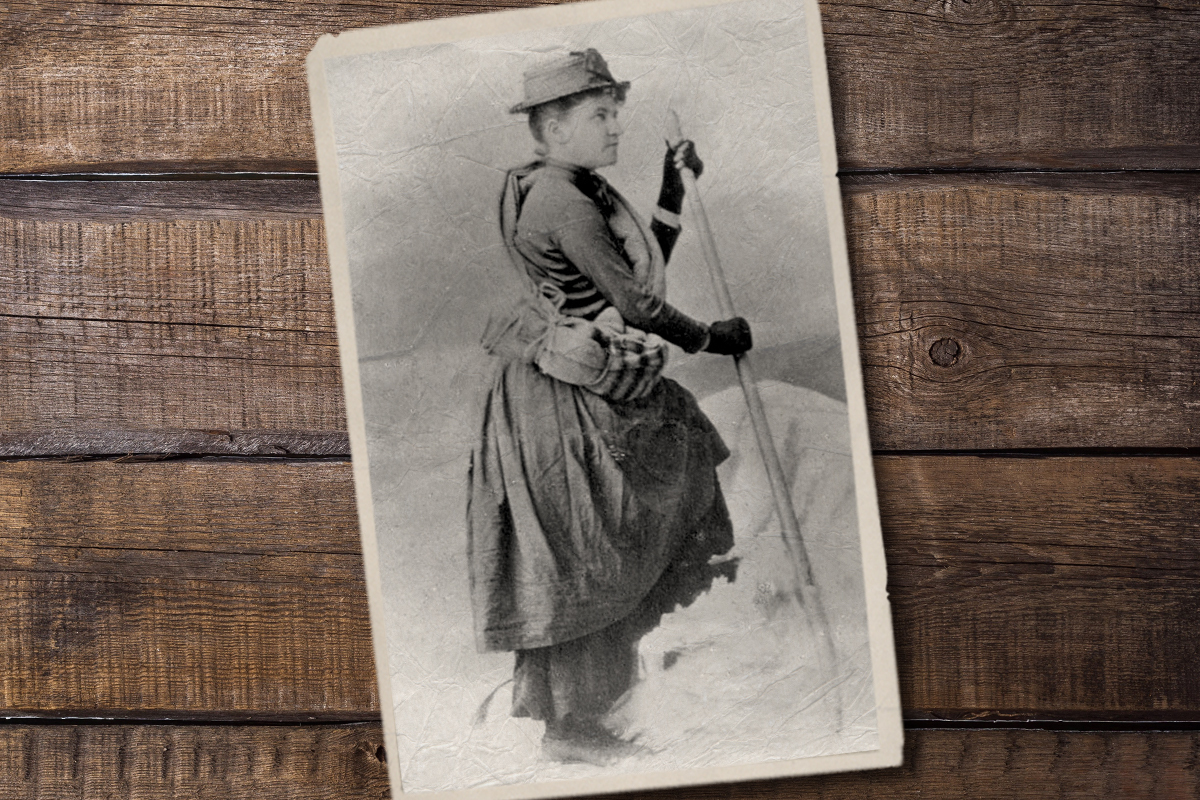 Mountaineer P.B. Van Trump — no relation to President Donald Trump — visited the class of 21-year-old schoolteacher Fay Fuller to speak about his experiences in 1870. Van Trump and Gen. Hazard Stevens were the first to climb Mount Rainier, the highest mountain in Washington. It had been 20 years since they first summited the active volcano and glaciated peak, but in August 1890 he asked Fuller to tag along. Dressed in "flannel underwear, a thick flannel bloomer suit, woolen hose, heavy calfskin boy's shoes with caulks, and a small straw hat," Fuller and the team climbed for 12 hours after reaching Camp Muir, a base camp at 10,000 feet. 
On Aug. 10, 1890, at 4:30 p.m. Fuller arrived at the top victorious, the first woman in history to conquer the peak. "It was a heavenly moment," she recalled. "Words cannot describe the scenery and beauty; how could they speak for the soul?" She wasn't only the first woman to accomplish the task, but she also helped found the Washington Alpine Club in 1891. Fay Peak, overlooking Rainier and Mowich Lake, bears her name in honor of her courage to continue onward and upward.