SIG Sauer MCX Spear LT Firearms Family Introduced
Available in 7.62 NATO
Carbine, pistol, and SBR versions available
Redesigned folding stock and handguard
Reduced weight
MSRP: $2,499

SIG Sauer announced several new entries in its wildly popular MCX line of next-gen AR firearms this week with a new series of firearms that blends the best features from the original MCX and the MCX Virtus while adding a bunch of caliber options. Meet the SIG Sauer MCX Spear LT line, which includes the first 7.62 NATO version of the MCX.
The Spear LT is basically a lightweight version of the US military's recently adopted XM5 rifle, which is a version of SIG's MCX Spear chambered in 6.8x51mm that won the Next Generation Squad Weapon Program (NGSW) competition earlier in 2022 and is destined to replace the long-serving M4 carbine for the Army.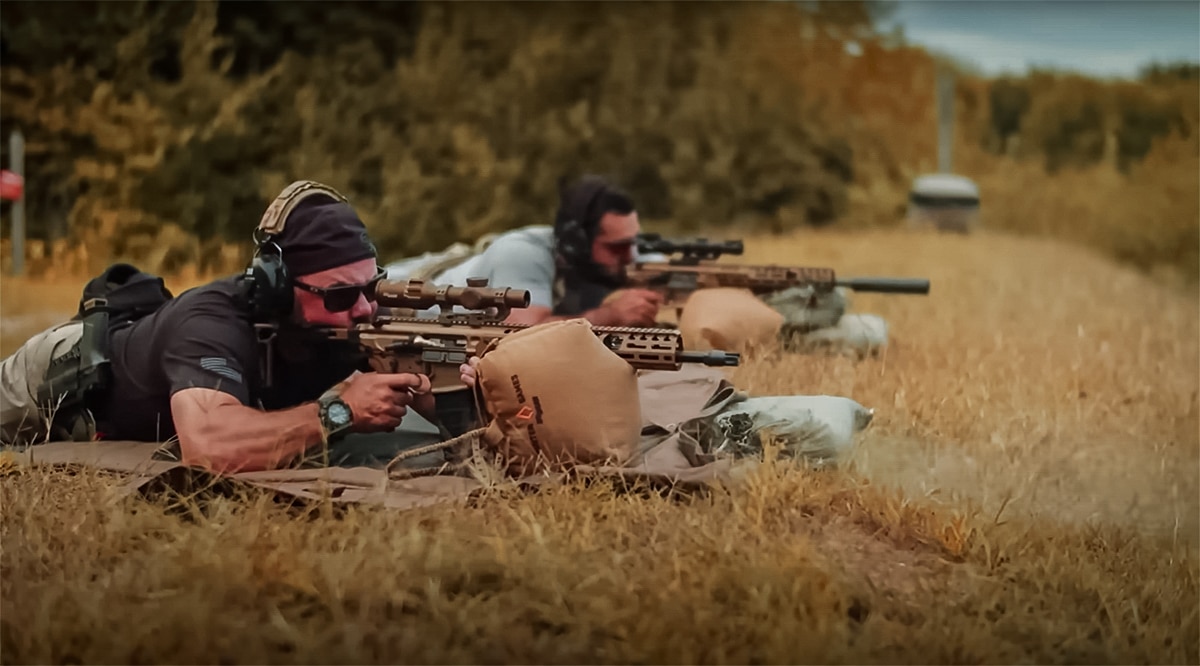 A major feature that has returned from the OG MCX is the ability of the MCX Spear LT to accept AR-15 style triggers and trigger packs — something the Virtus can't do. It's available out of the gate in 5.56 NATO/.223 Rem, .300 AAC Blackout, and 7.62 NATO/.308 Win.
This is the first 7.62 model to be offered in the MCX line, and a chambering SIG doesn't mess with very often. The gun maker says it has developed a new latch system to "handle the many varieties of 7.62 caliber ammunition while still maintaining reliability and smooth shooting."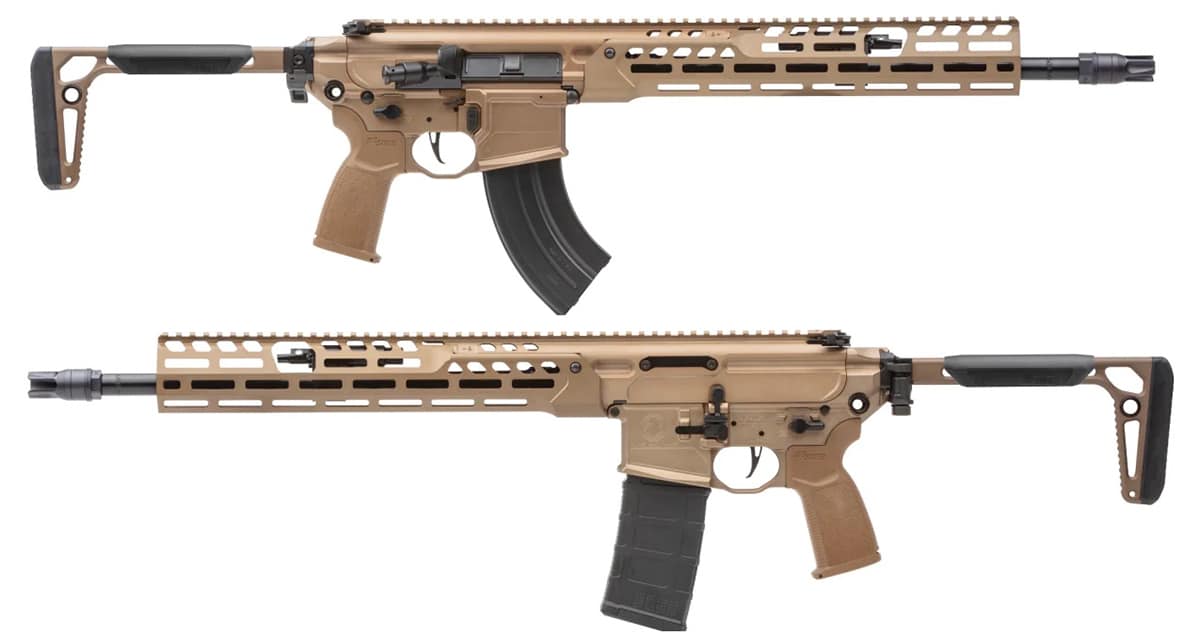 The new MCX Spear LT has a redesigned and lightened handguard with attachment screws for additional rigidity and a lightened profile barrel with improved accuracy. Other features include fully ambidextrous controls, including the bolt catch and release, a coyote anodized finish (FDE), a nitride-finished barrel, and a minimalist folding stock that has also been redesigned to be easier to operate. All models come with a SIG Flatblade Match Trigger, interchangeable barrels, and a SIG QD suppressor-ready flash hider.
Eight models of MCX Spear LT rifles and pistols are rolling out this year in total.
The standard carbine is available in 5.56 and 7.62 and weighs about 7.5 pounds with a 16-inch barrel and a 13-inch handguard. When folded, it's just over 21 inches long (34.3 inches with stock deployed).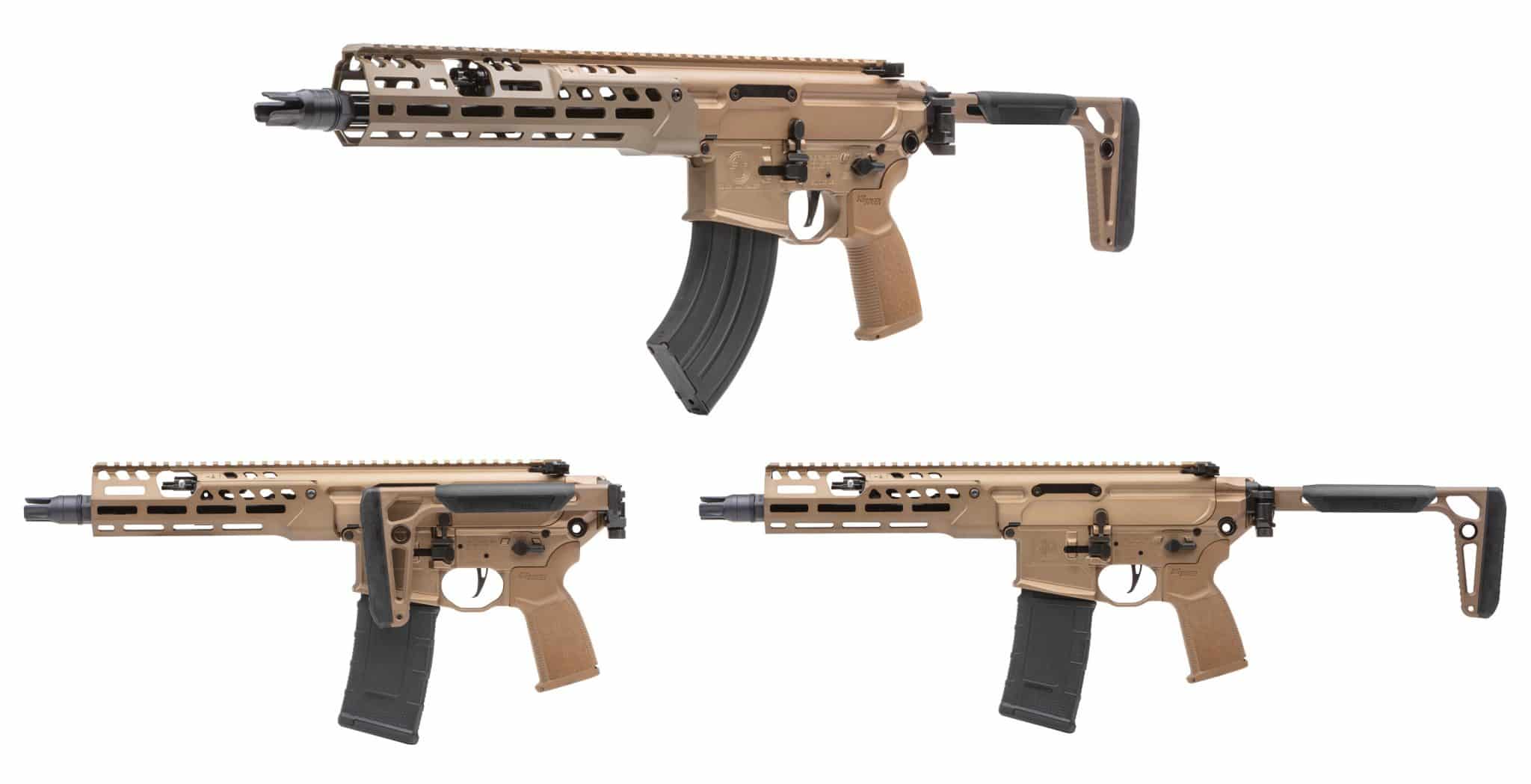 Pistol variants include an 8-inch model in .300 BLK and a 10-inch model in 5.56 and 7.62 with a short Picatinny rail on the rear of the receiver, so it's brace-ready.
For law enforcement or folks who engage in some NFA tax stamp collecting, two factory SBR models are available with the same barrel length and chambering options as the MCX Spear LT pistols but with the same folding stock as the carbine version.
The MCX series was introduced in 2014 and later transitioned to meet the military's NGSW contract requirements with the MCX Spear variant. While the Army adopted a version of the MCX Spear as the 6.8mm XM5, SOCOM chose the shorter MCX Rattler in 5.56. Of course, all variants in the MCX line have seen lots of success in the civilian market.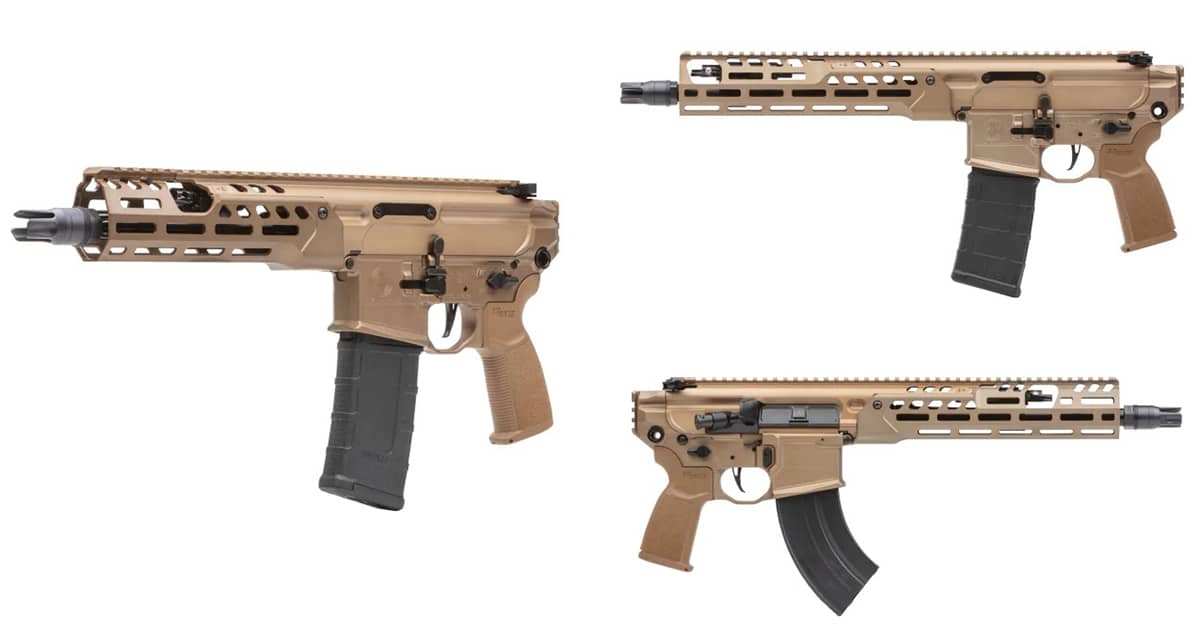 "The MCX has been a platform that we've had roughly for almost a decade," Patrick Hanley, SIG's rifle product manager, told Guns.com. "We had customers asking for some of the changes that were partially from the first generation, being the lightweight version of the gun, as well as some of the other feature sets that it had like the AR trigger compatibility that they wanted to see carry over.
"So, we took the Virtus and all the best features of it, and we said, 'How do we bring that back down to weight? How do we bring that feature set back to where we want it?' and that's why we are here today," he said.
---
SIG Sauer MCX Spear LT Full Specs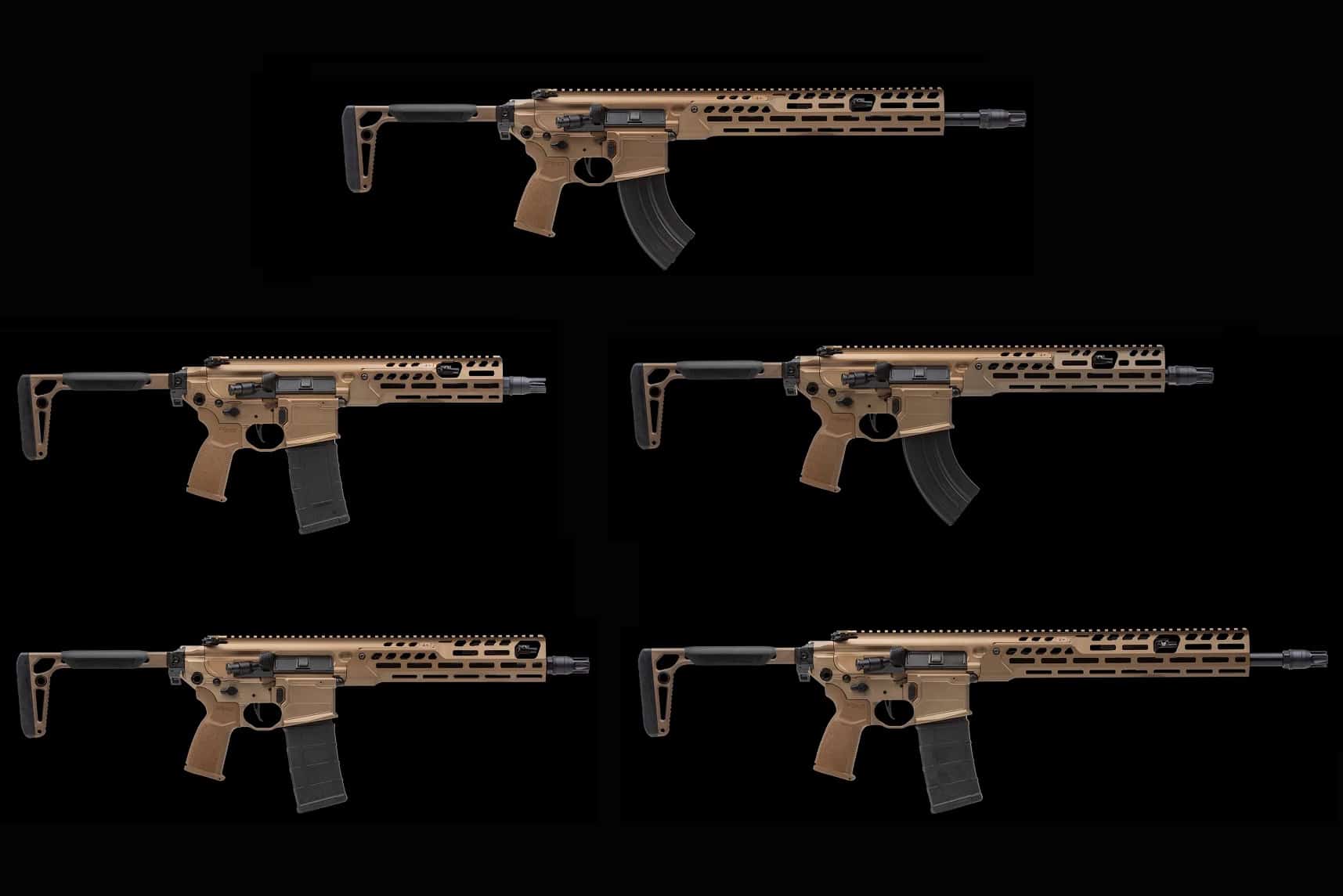 Caliber: 7.62x39mm NATO, 5.56 NATO, .300 AAC Blackout
Action: Semi-auto, gas piston operated
Barrel Length: 16 inches, 11.5 inches, or 9 inches
Barrel Material: carbon steel
Twist Rate: 1:9.5, 1:7, or 1:5
Threads: 5/8 – 24
Trigger: SIG Flat-blade Match
Magazines: Uses standard AR 5.56 or 7.62 magazines
Overall Length: various
Overall Width: 2.9 inches
Weight: 5.6 pounds (.300 BLK Pistol with 8-inch barrel) to 7.6 pounds (7.62 carbine)
Handguard: M-Lok
Stock: Folding
MSRP: $2,499
---
READ NEXT – New FN 509 CC Edge Pistol Has User-Friendly Compensator