"No nukes" was a cute catchphrase coined in the 1960s, but we're not living in a nuke-free world. Russia's weapons of mass destruction are constantly in the news again today. North Korea's nukes are always a hot topic. And in 2018, Hawaii residents spent 38 minutes facing their doom thanks to an accidental ballistic missile threat. It's not surprising that nuclear war is on American minds, and a nuclear attack survival kit is essential to making it out alive. We're here to help you build a badass bug-out bag.
"People should have traditional emergency survival gear on hand," said J. Andrés Gannon, a Stanton nuclear security fellow at the Council on Foreign Relations.
More and more Americans are listening to experts like him. A 2020 Federal Emergency Management Agency survey showed that 68% of people are taking steps toward emergency preparedness. Over 80% of respondents said they stockpiled supplies, nearly 70% sought survival info, and almost half had created an emergency plan.
An ideal survival kit would come complete with an underground bunker and a year's worth of astronaut food. But since life isn't a Hollywood Armageddon blockbuster, survivalists need realistic — and affordable — essential emergency items. Ready-made survival kits are all over the web for around $200, but you can build one to fit your needs and budget. And since they're helpful in any natural disaster, you'll be prepared for just about anything when the shit hits the fan.
GOOD GEAR – Conquer Your Taste Buds With the BRCC AK-47 Espresso Roast
---
Nuclear Attack Survival Kit Essentials: Blast Basics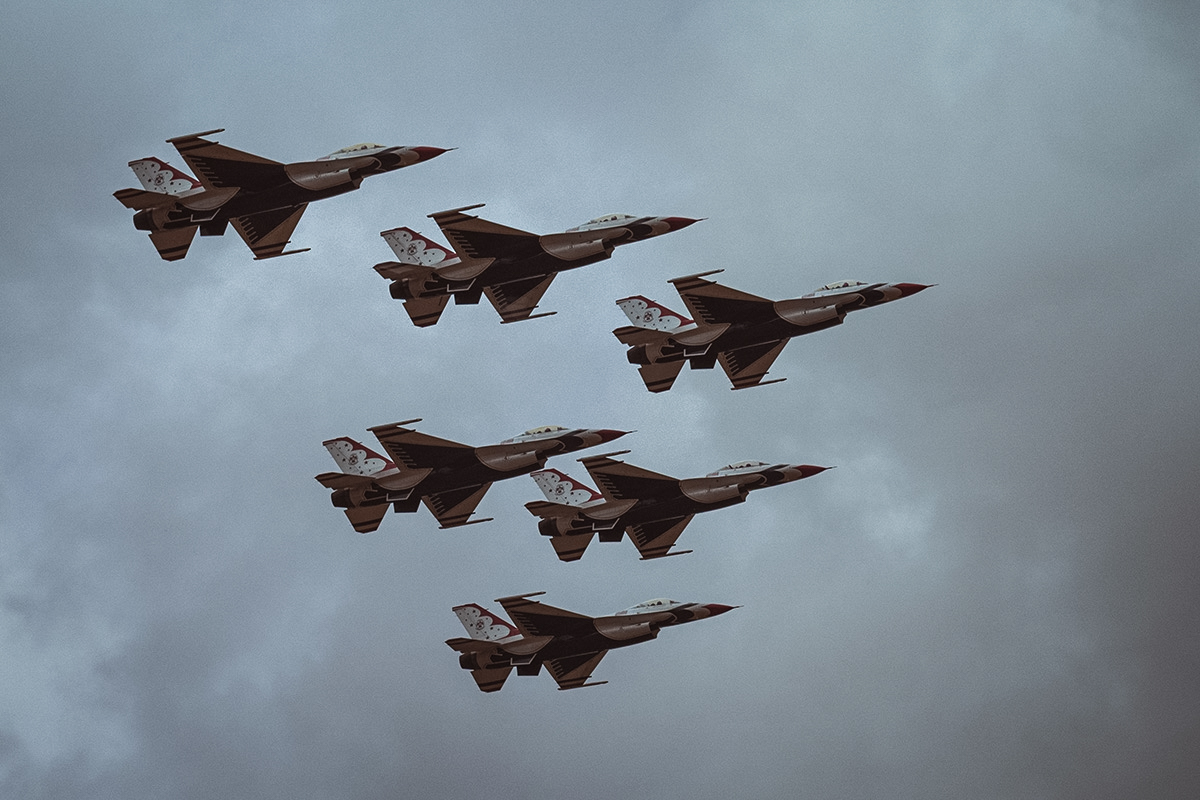 Does nuclear war put visions of mushroom clouds in your head? Any extremely large explosion can cause those infamous clouds, but not all nukes have the same atomic yield — the energy released when they explode varies. The bombs themselves also vary in size, function, and severity. In a nutshell, a nuclear weapon is a device that uses a nuclear reaction to create an explosion. In the event of a nuclear attack, the chances of surviving the explosion itself if you are in or near the blast radius are slim to none.
When a nuclear bomb explodes, multiple hazards make up the aftermath. A blast wave causes extensive death and destruction, and the electromagnetic pulse (EMP) they generate can kill the power grid and all communications. There's also extreme heat, fire, and radiation.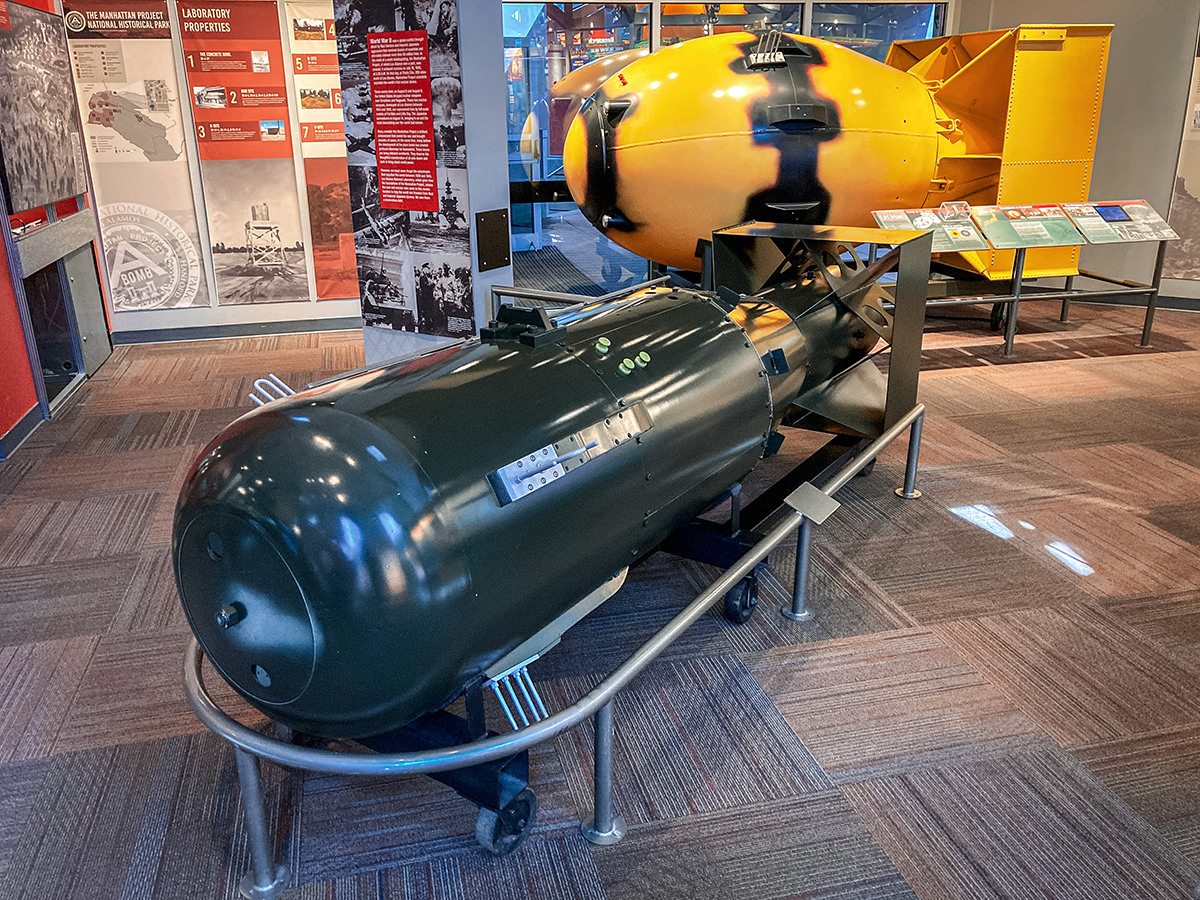 Lastly, radioactive dirt and debris called fallout blankets everything for miles around. It spreads much farther than the actual blast, and that's why people have a chance of surviving.
"Fallout is most dangerous in the first few hours after the detonation when it is giving off the highest levels of radiation," said a FEMA spokesperson.
That's because fallout emits gamma radiation that breaks down human DNA, causing cell damage and death. Protecting yourself from fallout, even at low radiation levels, is the most critical factor in surviving a nuclear strike.
RELATED – VSSL First Aid Stash and Stash Mini: Survival in a Can
---
A Secure Shelter is Essential
"The most important things people should do in the event of a nuclear attack are to stay indoors and away from exterior walls, if possible," Gannon explained.
Find out where your local public emergency shelters, like schools and community centers, are located. The basement is the safest place when sheltering at home, followed by a centrally located room with minimal windows to avoid radiation exposure.
It's vital to prevent bringing radioactive material inside your shelter. Before entering, Gannon advises removing all contaminated clothing, then sanitizing and bathing as usual. Don't leave for at least 24 hours unless advised by authorities.
"Avoiding outdoor exposure is most important," Gannon said.
Close and lock all windows, doors, vents, and fireplaces
Seal them with duct tape and plastic sheeting
After a few hours, remove all seals to ventilate the area
Listen to a radio emergency network for updates
GOOD GEAR – Take a Piece of American Grit Wherever You Go With the BRCC Death Pot PVC Patch
---
Food for Your Nuclear Attack Survival Kit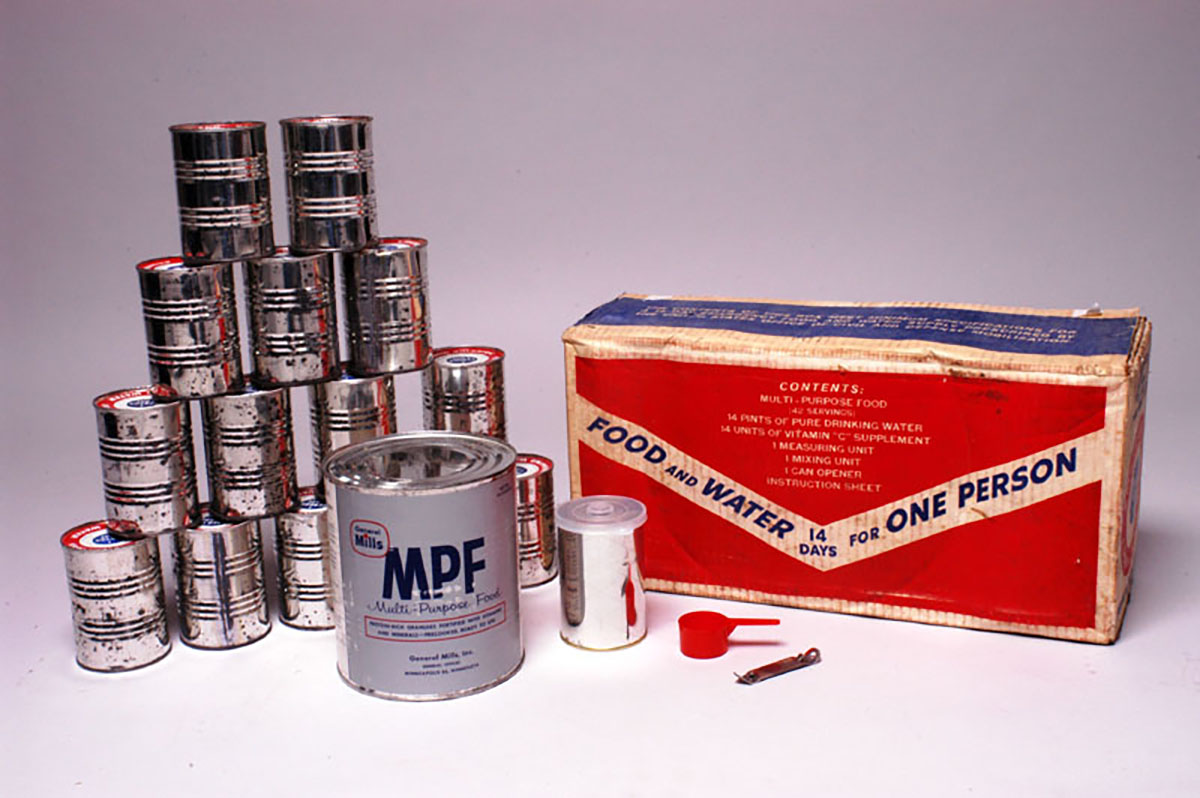 A doomsday food supply should be canned, dried, and packaged products only. It's safe to eat food that was inside a building during the initial nuclear blast but don't consume food or drinks that were outdoors and uncovered. They've probably become radioactive.
When prepping an emergency food supply, take a ride to a big-box store to stock up. Think of low-maintenance meals, like canned ravioli or soup, instead of boxed mac n' cheese that needs cooking.
Bigger isn't always better when it comes to food if the EMP causes a power outage. For example, milk and juice in single servings will last longer than a gallon jug.
Eat perishable foods from the fridge first
Don't forget utensils, including a manual can opener and a knife
Canned heat like Sterno is helpful if the power grid dies
RELATED – Scouting an Area With Map Recon and Land Navigation
---
Why You Should Have Potassium Iodide On Hand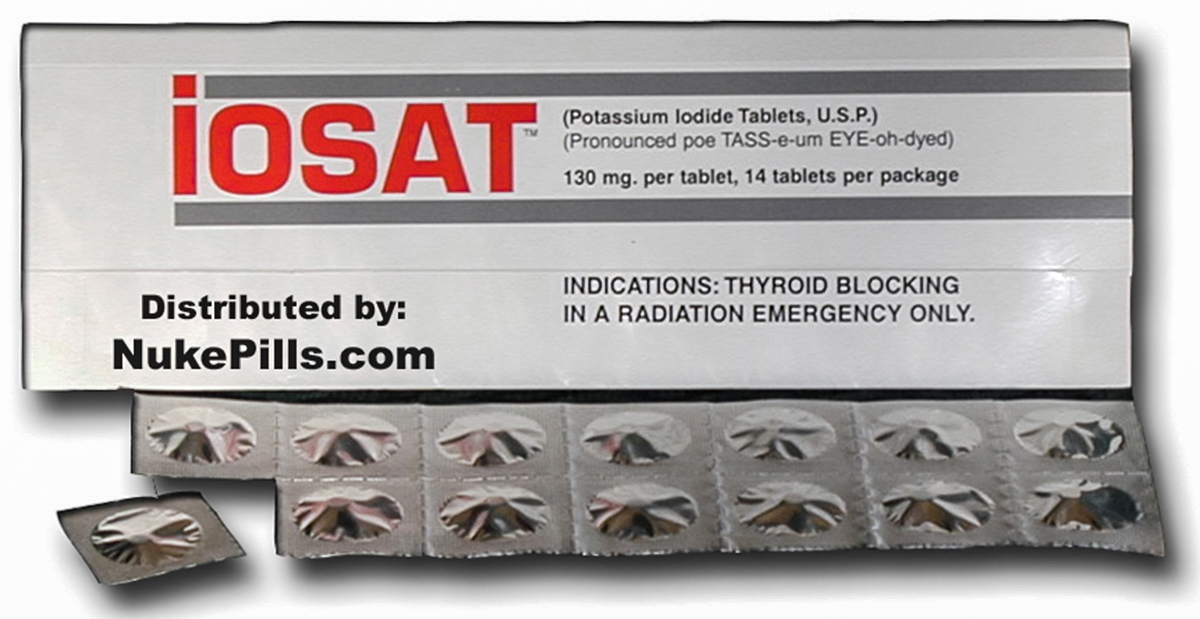 Potassium iodide is a salt that's become synonymous with nuclear war survival. In 1982, the Food and Drug Administration approved potassium iodide tablets to protect the thyroid gland from radioactive iodine, an element released by nuclear weapons that causes thyroid cancer. The tablets flood the gland with stable iodine, flushing out the radioactive stuff. Every well-rounded kit includes them.
Although potassium iodide helps the thyroid, it doesn't protect the rest of the body from radiation. The World Health Organization stresses combining it with other preventative measures to reduce the harmful effects of radioactive exposure.
Good ol' table salt won't do the trick. So skip the grocery store and get the right stuff.
Ideally, ingest potassium iodide 2 to 3 hours before radiation exposure
Otherwise, take them as soon as possible following a nuclear blast
Take them at the same time daily until vacating the radioactive area
GOOD GEAR – Enjoy Your Carefully Crafted Coffee With the BRCC Handmade Perfect Mug
---
Nuclear Survival Kit Essentials: The Basics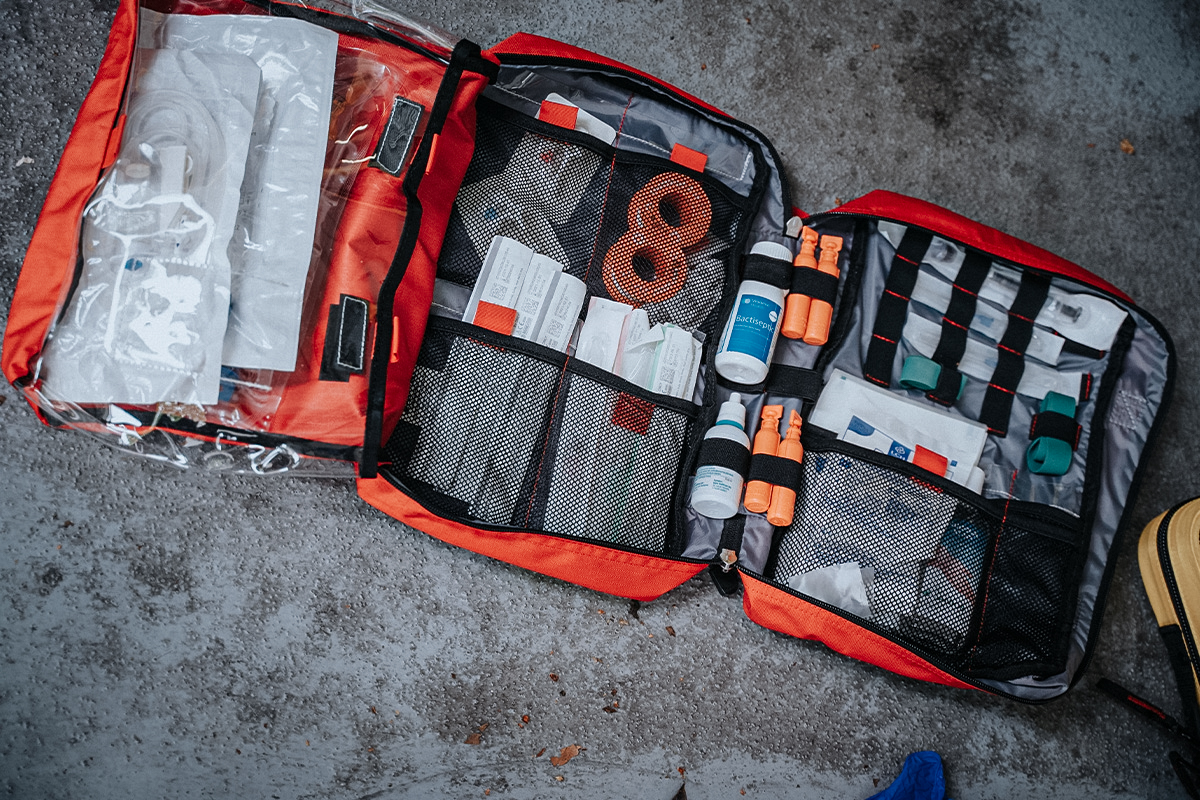 When building a go-bag, or a shelter-in-place kit, you have choices and lots of 'em. So it can be easy to overthink when shopping. Just stick to our list of necessities, and voilà! You've got yourself a nuclear attack survival kit. The good news is, other than the items that have already been mentioned, the list is about the same as any disaster survival kit.
Don't forget to tailor your kit or your household's kit to your personal needs. Does anyone in the family take prescription meds or have allergies? Do you have pets, and what will they need to survive X-number of days? What about entertainment, like a deck of cards (and hopefully a bit more)?
"The only nuclear-specific item I think is useful for households would be emergency dosimeters," Gannon said. "Which are small radiation detectors that can be worn on the body to monitor the accumulation of external radiation."
The Centers for Disease Control and Prevention (CDC) recommends a three-day supply of gear and food for each person. Don't forget about expiration dates, and give your survival stash a once-over every six months to replace expired goods. And, to be extra safe — which is the point here, right? — keep an emergency survival kit, or multiple kits, where you spend the most time, like your office, car, and home.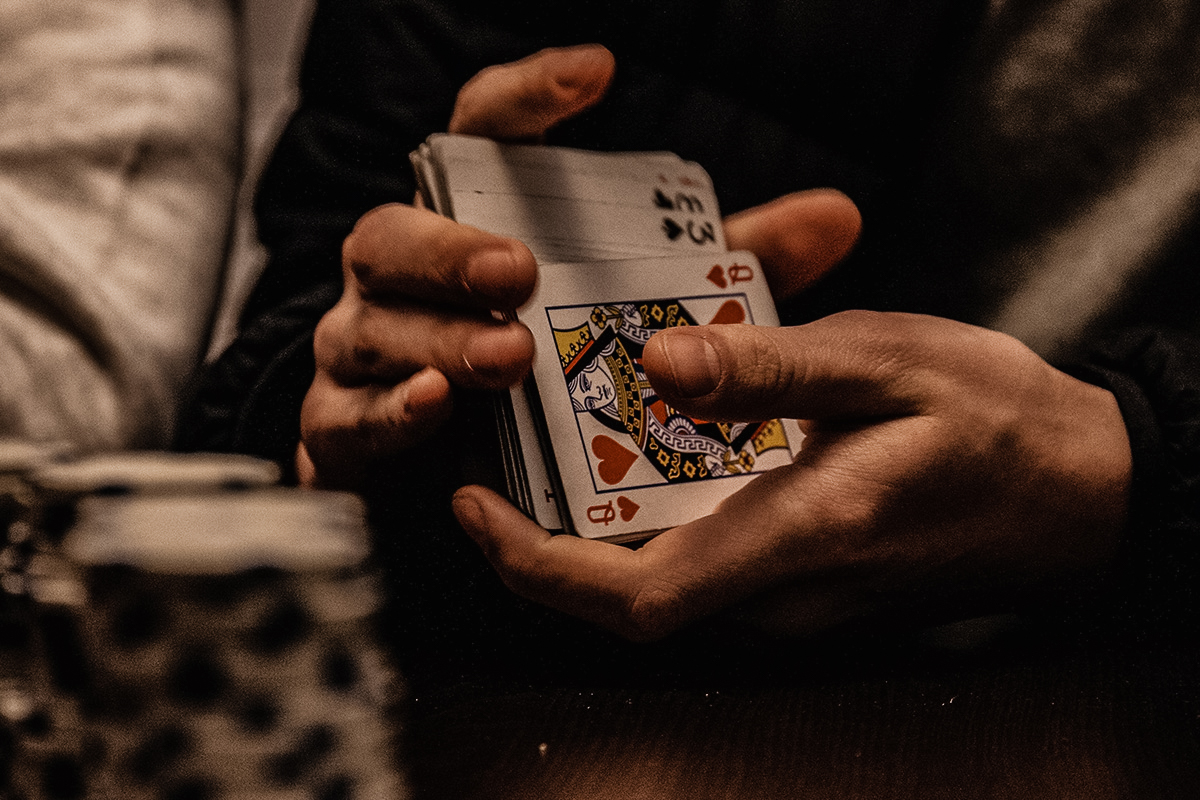 Here are some items that you should, ideally, have in your kit:
Drinkable water and water purification tablets
Nonperishable food
Batteries
Radiation dosimeter
Hand-crank radio
Multipurpose shovel/pickax
Flint fire starter
Hurricane matches
Compass
Wire saw
Potassium iodide tablets
Flashlight
Pocket knife
Backpack
First aid kit
Whistle
Eye protection
Surgical masks
Wrench or pliers
Local map
Manual can opener
Plastic sheeting and duct tape
Garbage bags
Moist towelettes
Flares
Electrolyte drink mix
Sleeping bags/thermal blankets
Medical supplies
Fire extinguisher
Whistle
Candles
Rope
Cell phone, charger, backup battery
Rubber gloves
Personal items — baby gear, prescription medication, family documents, etc.
Chances are you won't have to use any of this stuff, but we all know it's better to be proactive and prepared if the shit hits the fan.
---
READ NEXT – Survival Kit: How To Build and Organize One the Right Way