Thanks to television shows like Deadwood and every movie that falls under the genre heading of "Western," we have a particular version of what life was like in towns like Tombstone, Arizona, in our American pop-culture collective mind. Of course, movies and shows set in the Old West vary in their historical accuracy, but even with real historical accounts thrown in, how accurate is our overall picture of that time period? 
The short answer: more accurate than earlier time periods if one takes the time to look. Fortunately, by the latter half of the 19th century, photography had become fairly widespread, and new more portable cameras were allowing photographers to not only capture portraits in studios, but to document everyday life anywhere they could carry a camera and tripod.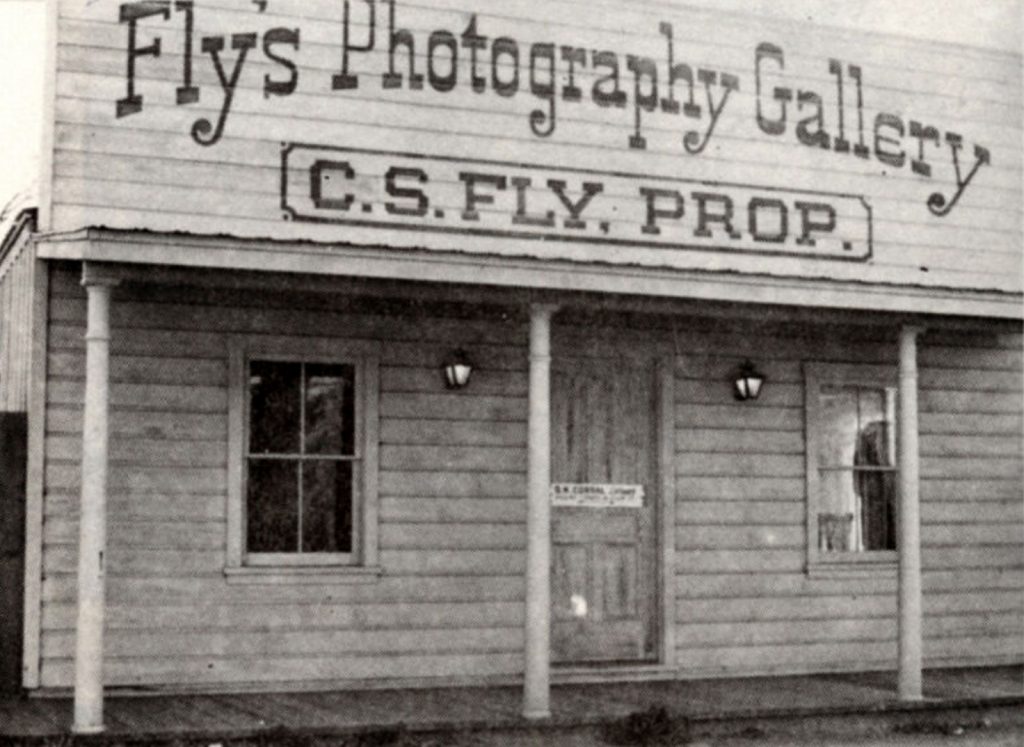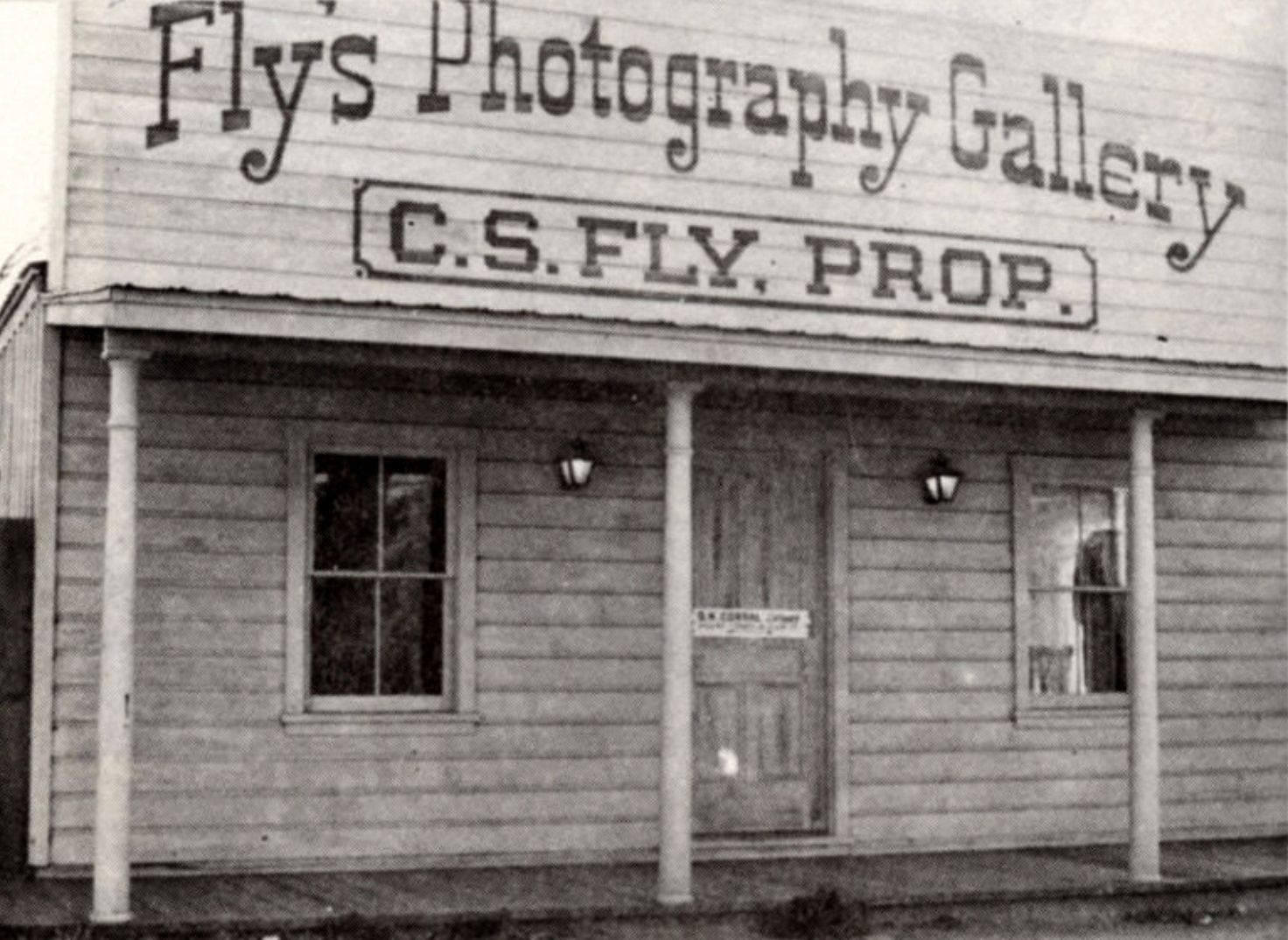 In 1879, photographer C. S. Fly set up shop in Tombstone to document life in the boomtown that had already become a Wild West legend. Fly began working out of a makeshift photography tent and eventually established a proper studio in a wooden building.
The photos he took while living in the famous silver town give us a glimpse into real frontier life. Let's examine a few of them and see how what we've been told on the big and small screens and in the pages of pulp novels and history books compares to real life.
RELATED: Mountain Man Seth Kinman – A Legendary Hunter With Presidential Pals
Remains of the O.K. Corral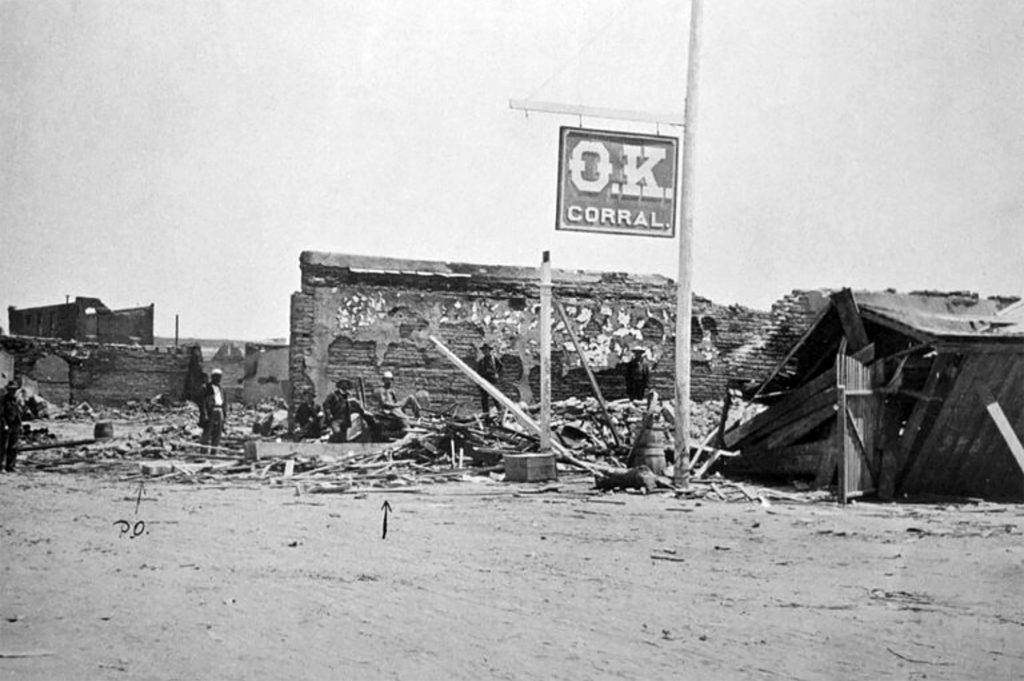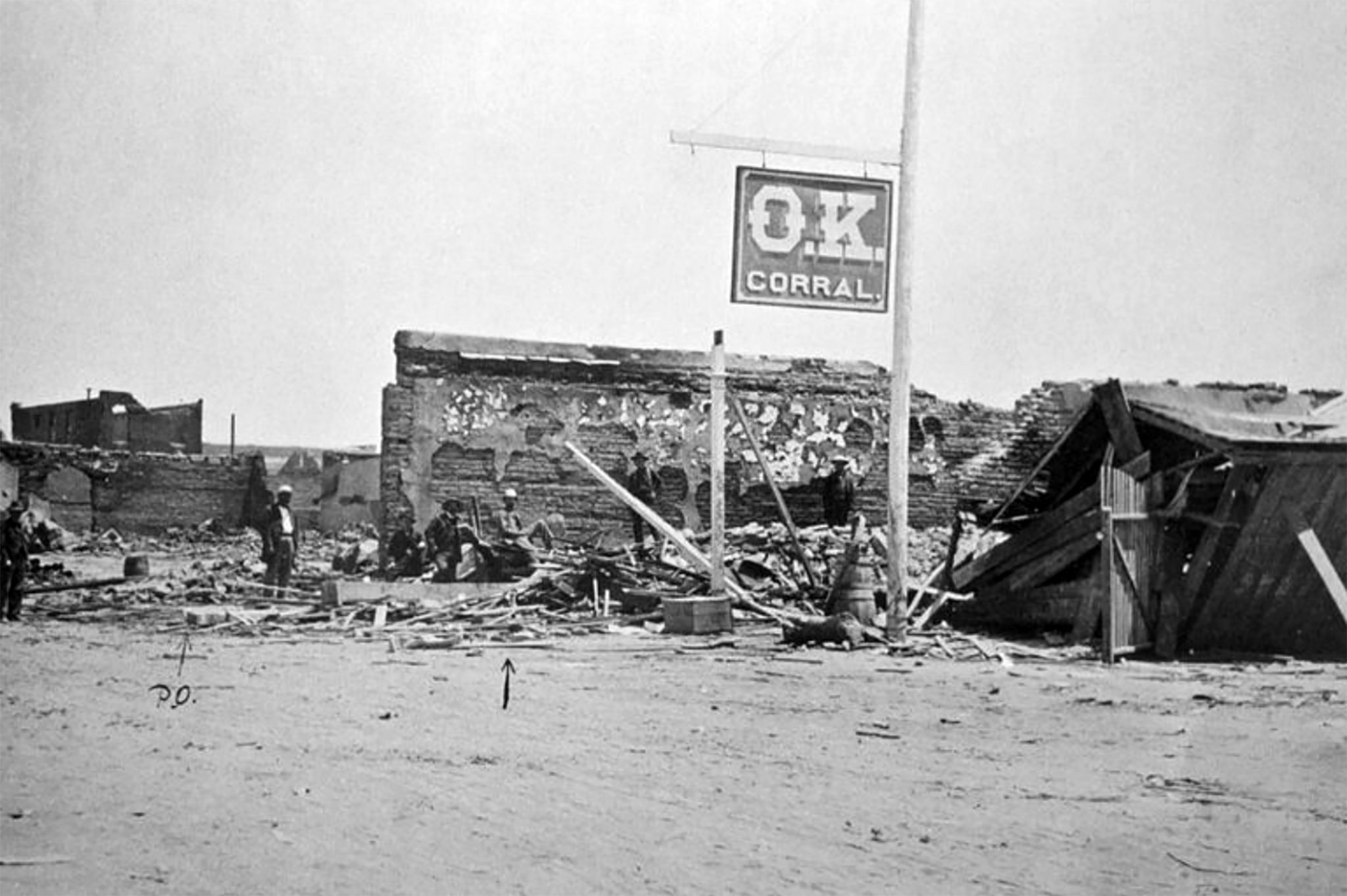 Perhaps the most iconic location in all of the Wild West, not just in Tombstone, was the O.K. Corral. The famous gunfight between Wyatt Earp and his brothers Virgil and Morgan against the Clantons and the McLauerys is why most people remember the town today.
We tend to think of a corral as just a pen, but the location was more than that. It was an adobe office building with a fenced corral behind it. Interestingly, the gunfight actually took place in an empty lot next to Fly's Photography Gallery on Fremont Street. If you remember how the famous gunfight went down in Tombstone (1993), you'll also remember they got that particular detail spot on.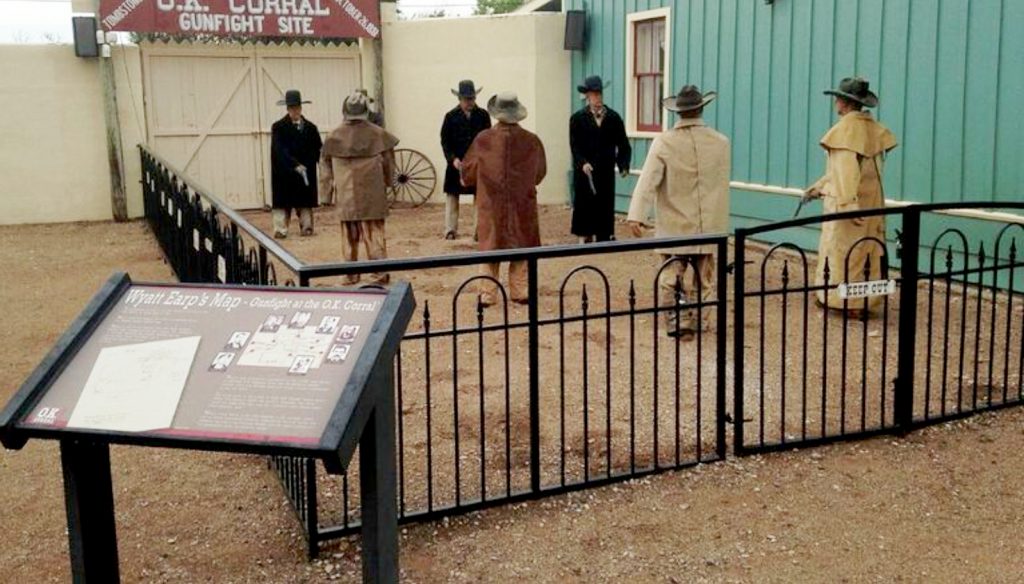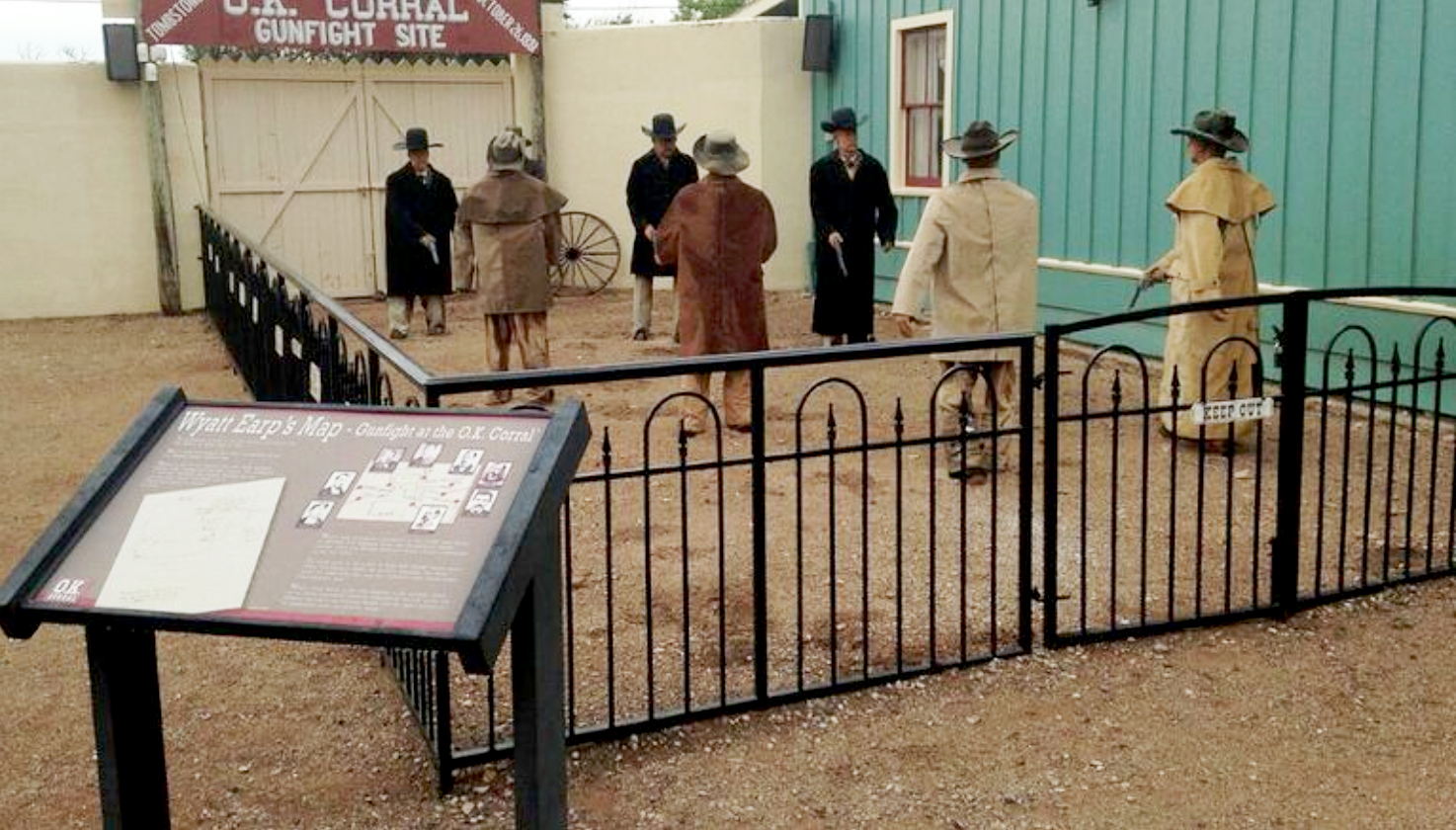 The photo above, taken by Fry, shows the remains of the O.K. Corral after it was gutted by fire. 
We often think of this spot as a historic site that has been preserved when it's actually a historic site that has been reconstructed after a devastating fire ripped through much of the town in May 1882.
You can still visit the O.K. Corral today and it looks much as it did on that fateful day in 1882, but the original structures are long gone.
RELATED: 1947 Texas City Disaster – The Deadliest Industrial Accident in US History
"Cowboy Hats"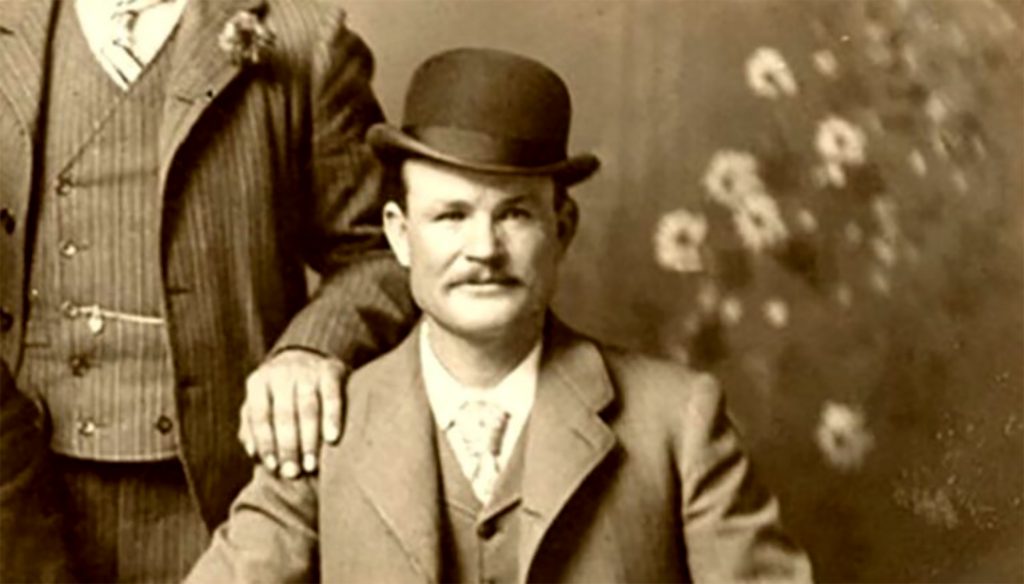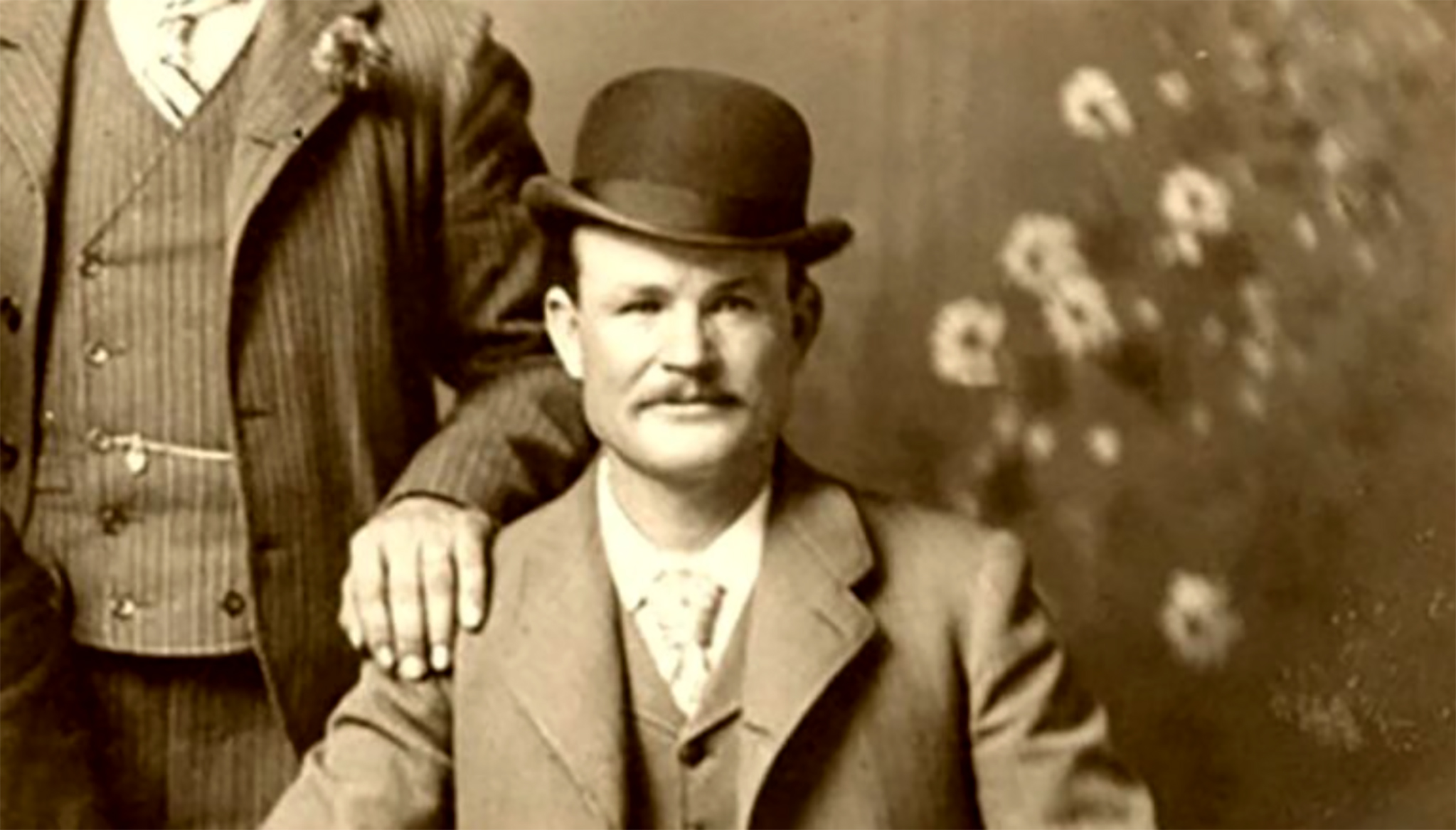 If you were able to travel back in time to Tombstone in the 1880s dressed like John Wayne, you'd probably get the same kind of reaction that Marty McFly received in Back to the Future III. 
Perhaps the most misunderstood aspect of Tombstone attire is the cowboy hat, or the lack thereof. What we envision today as every man's headpiece of choice — something akin to a classic Stetson — was actually quite rare. Narrow brimmed hats like derbys or bowlers were far more common among the townsfolk.
A Real Apache War Council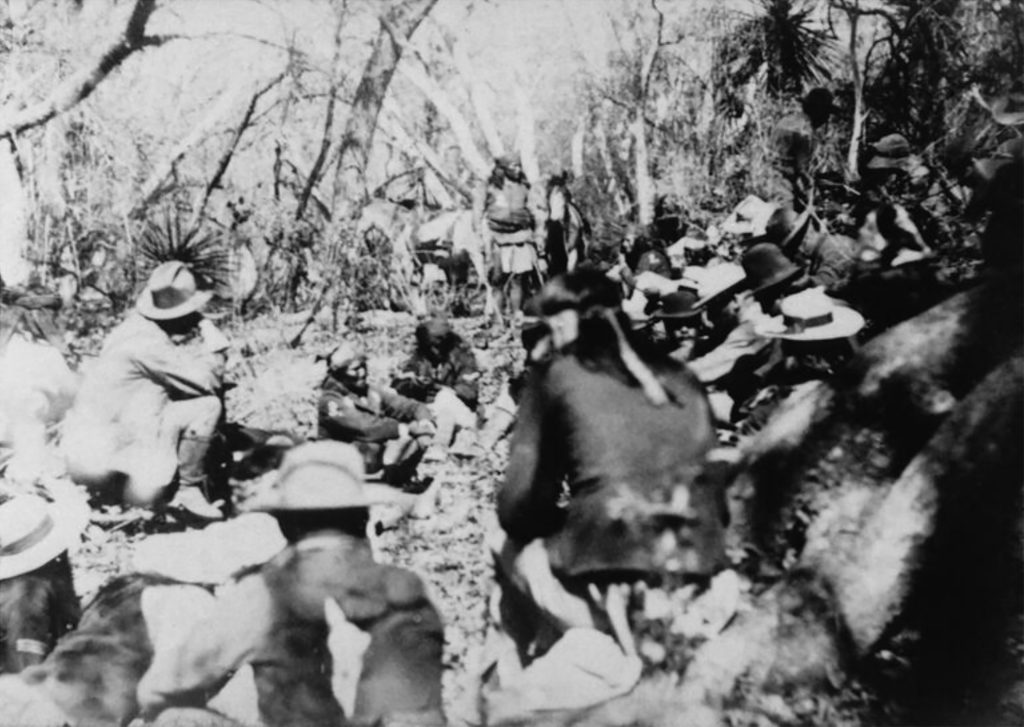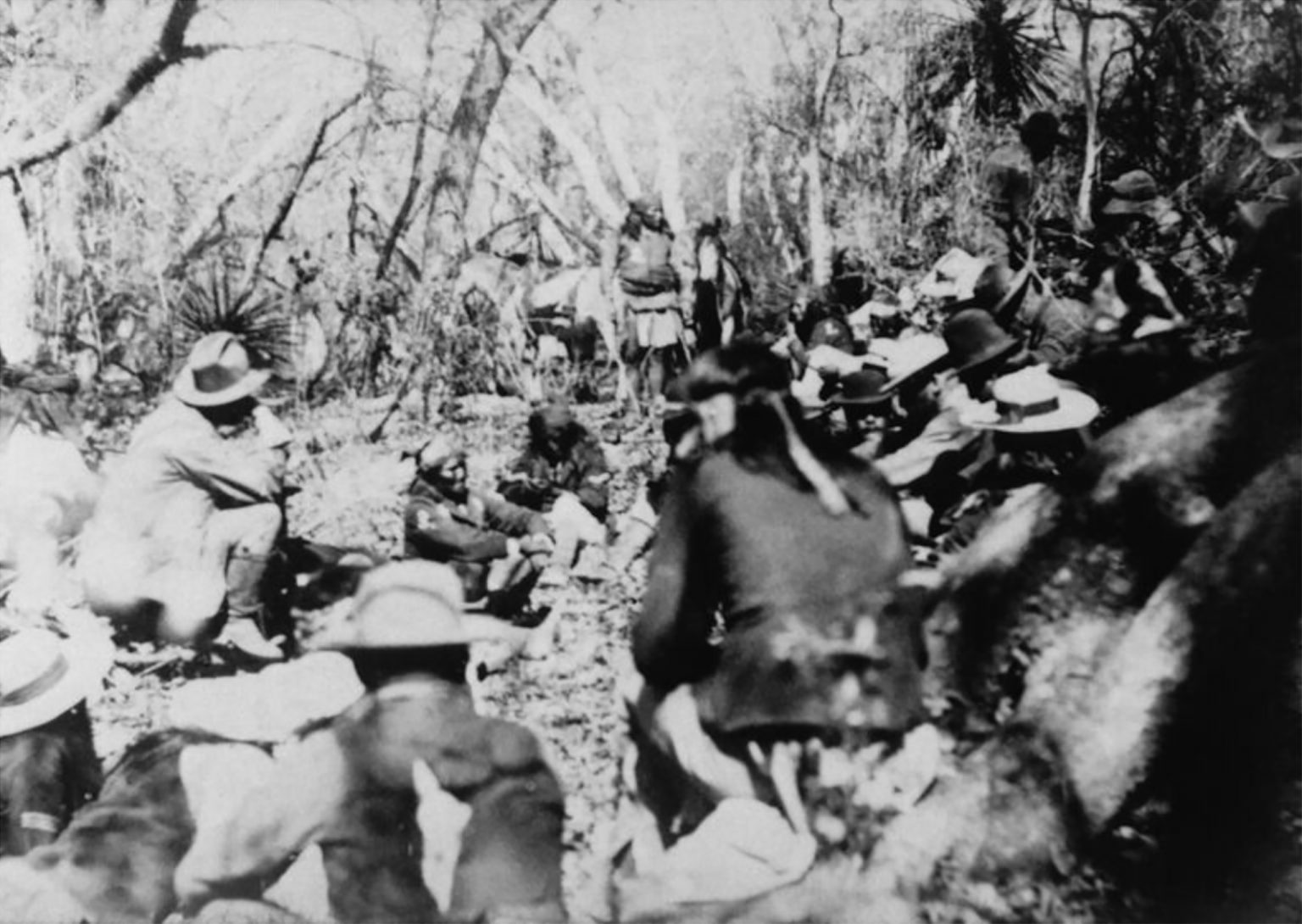 Thanks to years of lazy Hollywood depictions, we often think of Native Americans as being perennially dressed in buckskins, beads, moccasins, and headdresses. While it's true that some did wear such things depending on the tribe, the time period, and the location, this photo is further evidence that many adopted (or adapted to) what would have been considered "white man's dress." 
In this photo taken by Fly of an Apache war council, you'll notice a number of hats made of felt and straw, vests, and leather boots. This war council was led by Geronimo himself.
RELATED: Forest Service Retires Last Cobra Attack Helicopter Used for Wildfire Ops
Mining in the Old West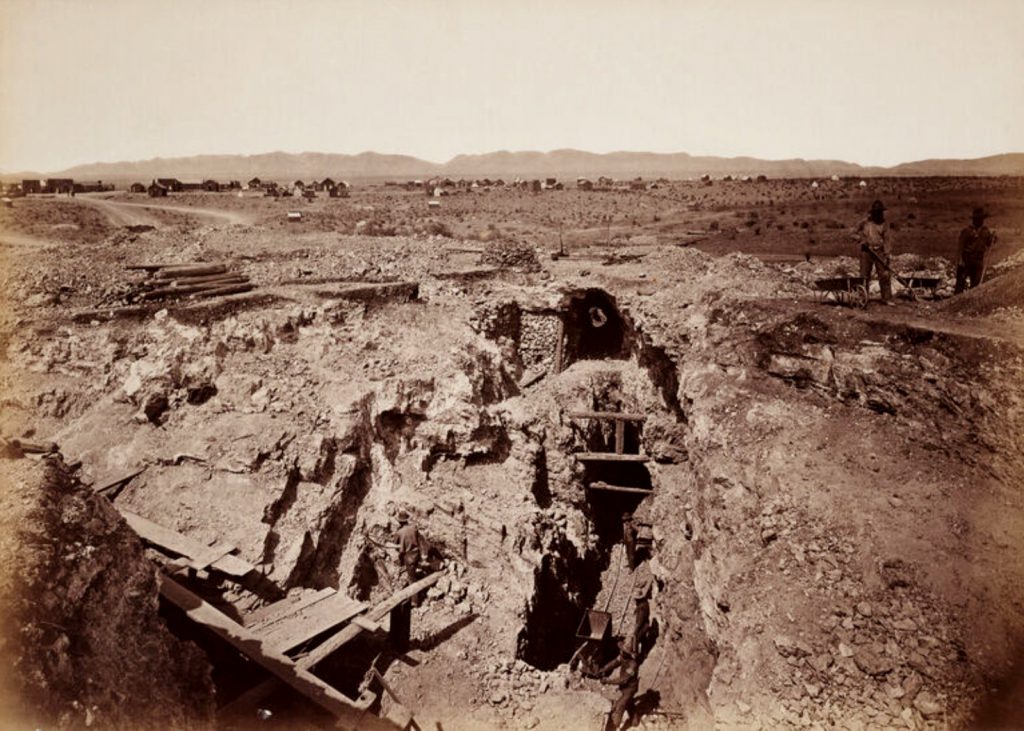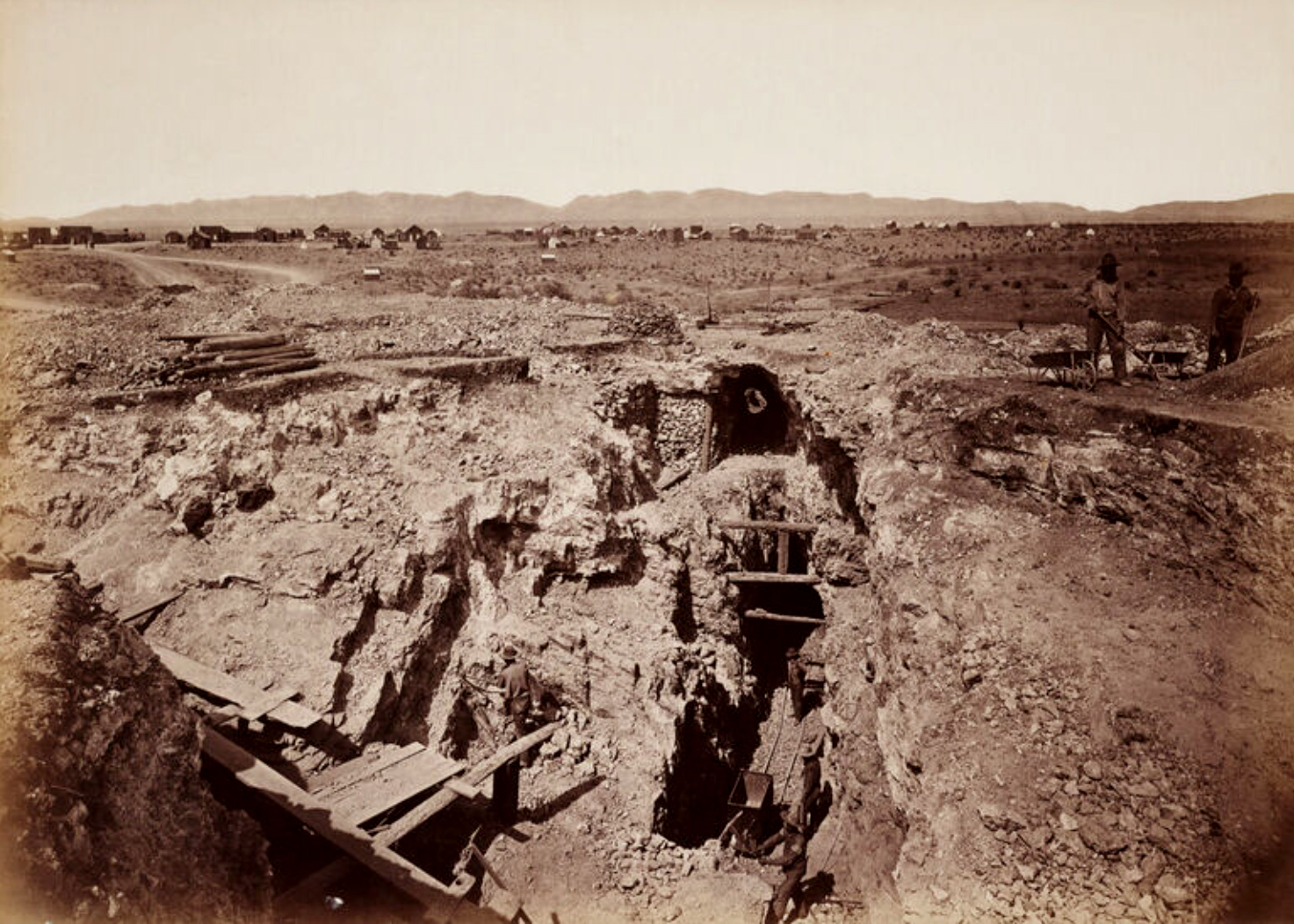 Tombstone tends to be remembered for the rough-and-tumble life on the streets of the town itself. We often forget, though, that the town was secondary and was not self-sustaining. 
With a boomtown, the mine always comes first and, in turn, gives birth to a town, and Tombstone was no different. In fact, the mine in the photo above was owned by the man who founded Tombstone, Ed Schieffelin.
Life in the mines was rough, and that's an understatement. Mining today is a dirty and dangerous job, even with all of the safety precautions in place. As this photo shows, Wild West mines were literal death traps. 
Long before OSHA standards, in this example, we see makeshift bridges and shorings that were haphazardly put into place as needed — likely after an accident had already occurred highlighting their necessity. Getting the goods out of the ground was the name of the game, and risking the lives and limbs of workers was just part of that process.
Real Life Cowboys in Tombstone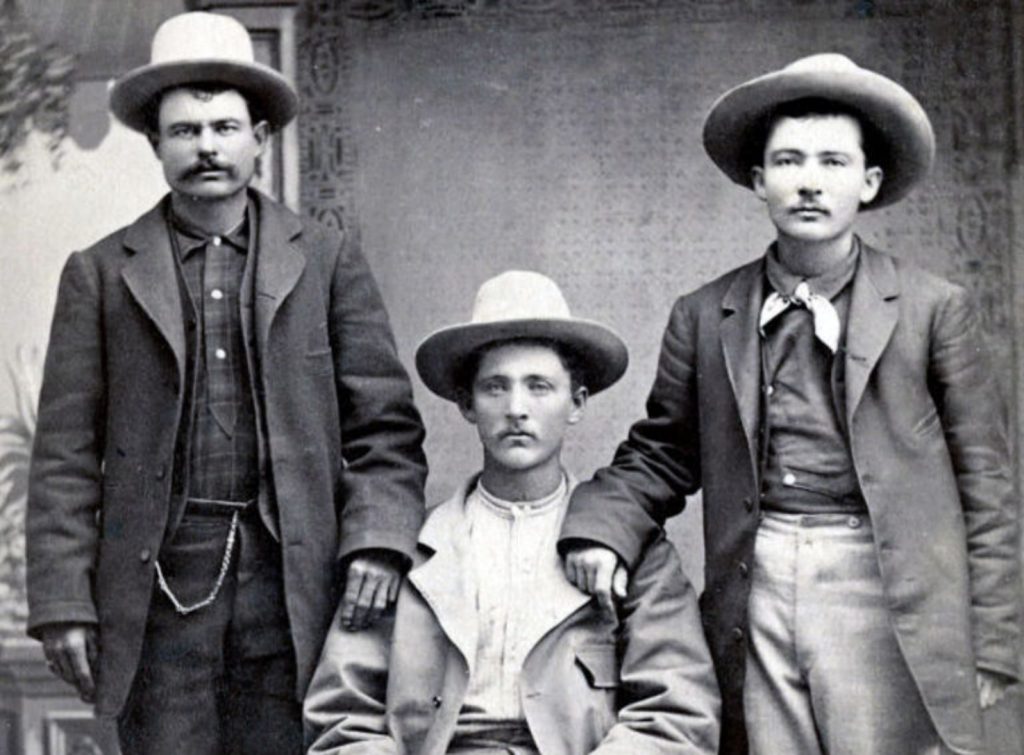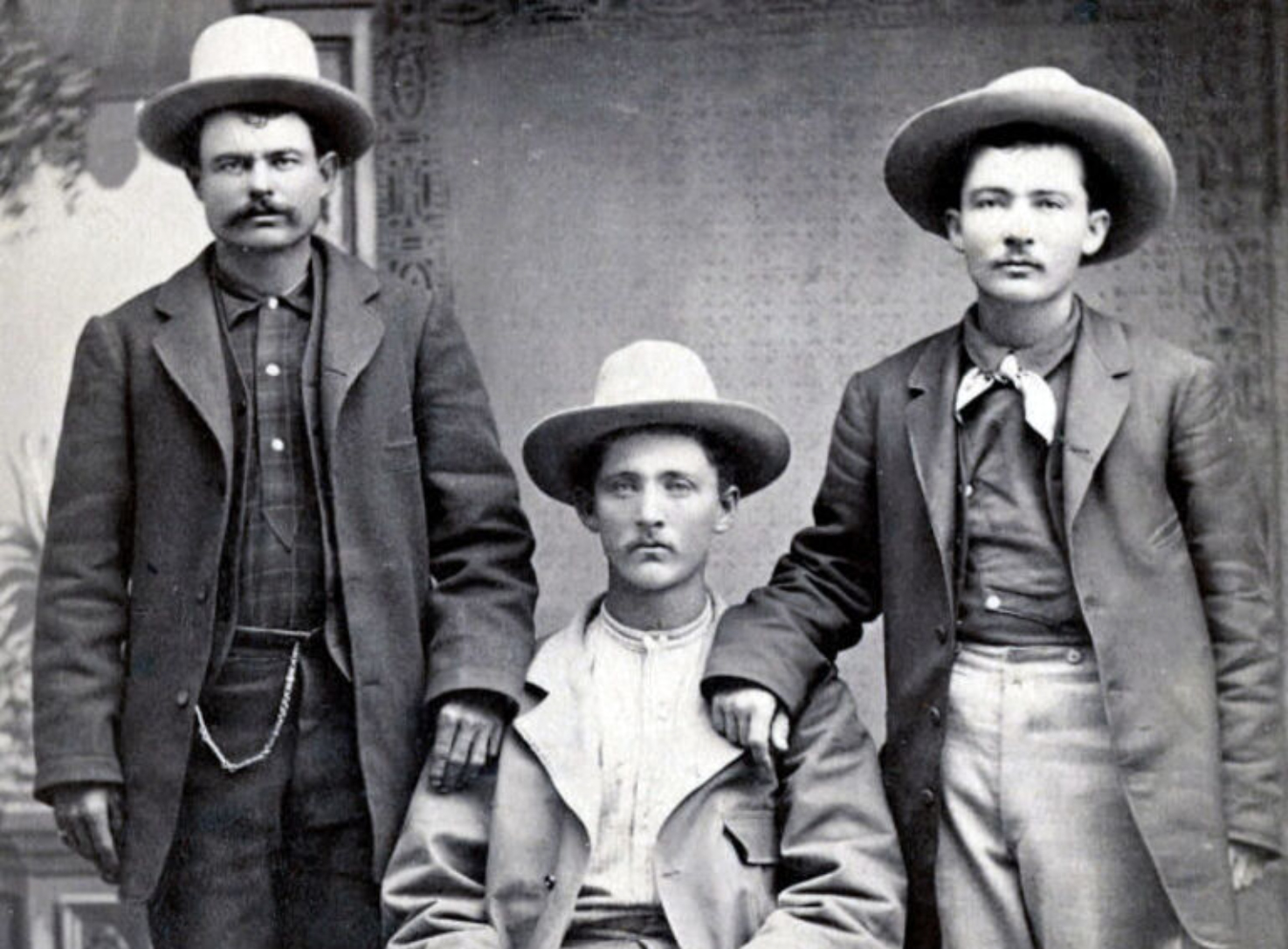 Hollywood would have us believe that all cowboys wore big Stetson hats (which we already debunked), multiple guns slung low on their hips, and either leather or wooly chaps at all times. In short, we envision them as hardened men who were ready at a moment's notice to spring into action.
The three men we see above blow that perception completely out of the water. John Horton Slaughter was a celebrated cowboy, lawman, and rancher, known for dedicating his life to the security of both Arizona and New Mexico. These men were members of John Slaughter's Ranch Outfit: cowboys tasked with bringing his first herd to Arizona.
RELATED: What Happened to William Clark After the Lewis and Clark Expedition?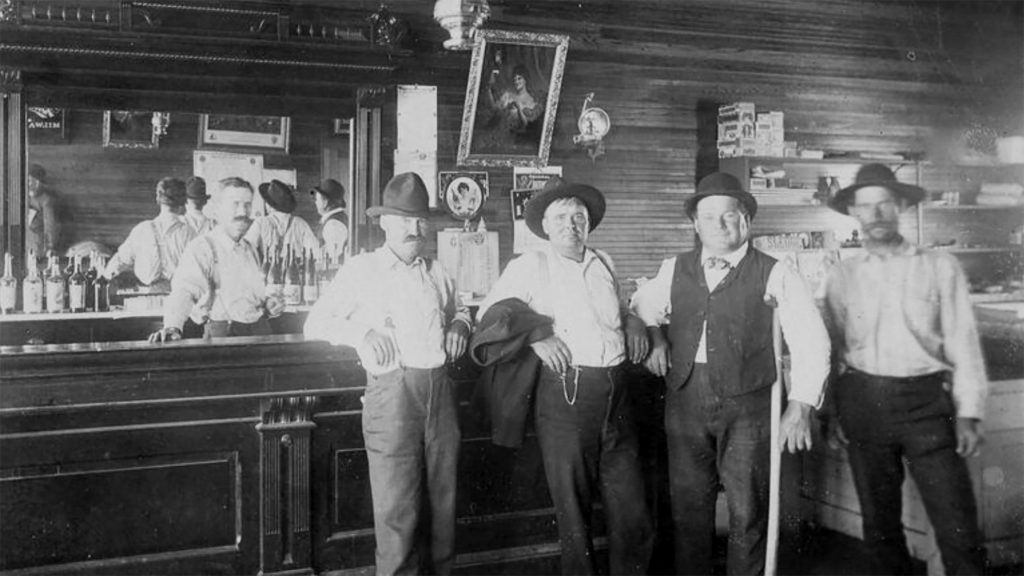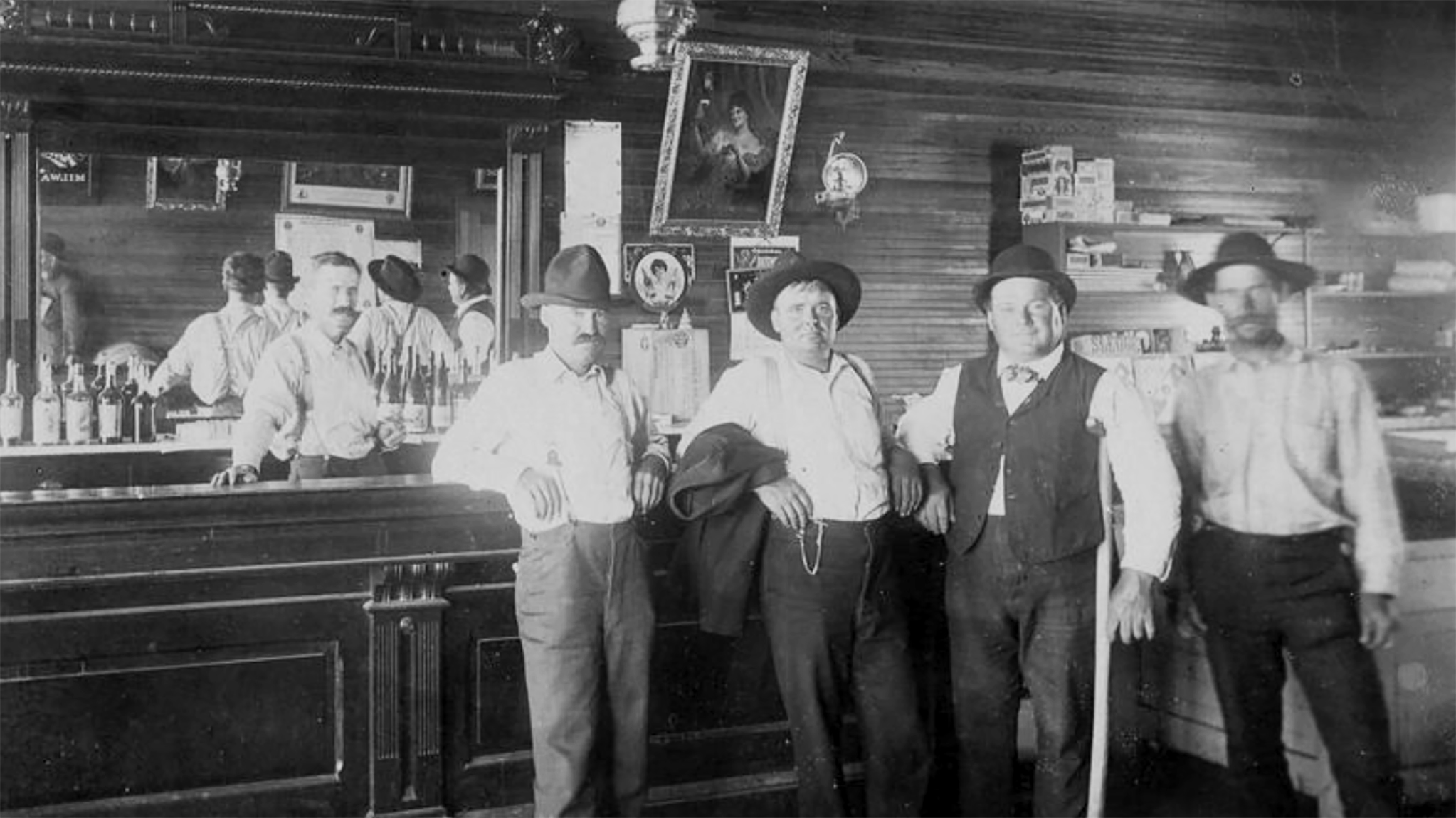 You'll notice that all of the aforementioned attire is missing from this image. They wear sensible hats and wear no visible guns or gunbelts, which flies in the face of the "always armed" stereotype. Their shirts are clean and they've got on sensible yet stylish coats. Oh, and no chaps.
It could be argued that they were dressing in their best to have what may have been their only picture ever taken. However, we often think of a cowboy's identity being completely wrapped up in their appearance. If that were the case, wouldn't these men have wanted to be dressed in their range wear, instantly recognizable as cowboys for all eternity?
The fellas in the other photo standing at a bar certainly weren't all polished up for a portrait, and they're dressed much the same.
Lay Your Money Down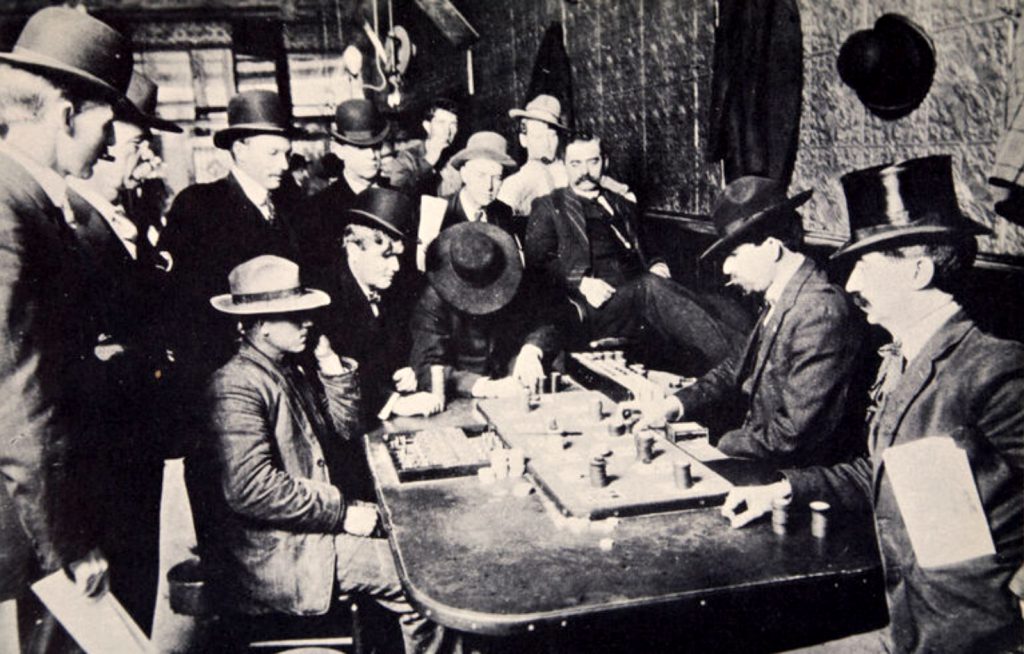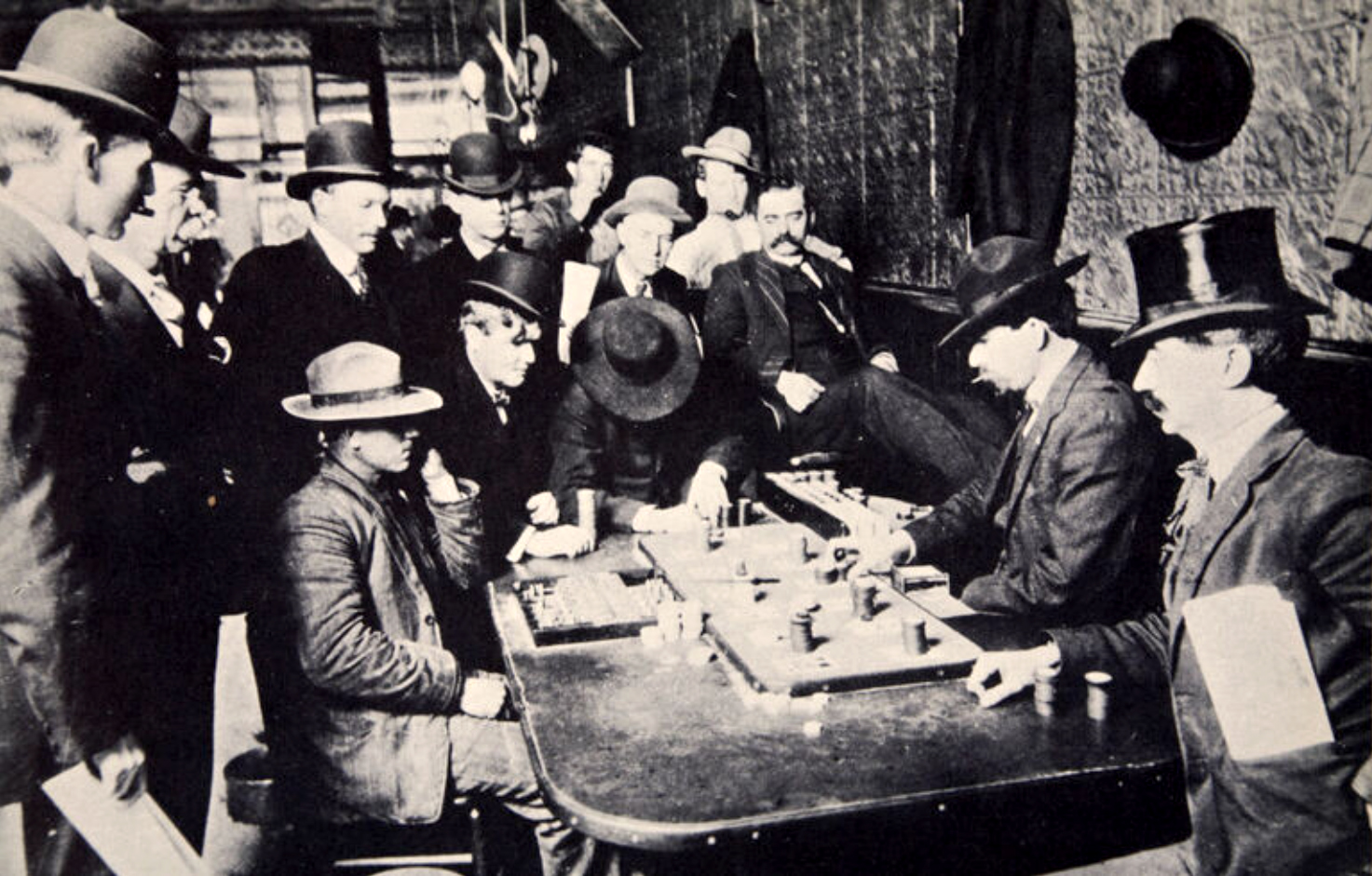 Okay, so this photo isn't actually from Tombstone. It's from the neighboring town of Bisbee, Arizona, but it shows a group of men playing Faro in the Orient Saloon and looks much the way saloons and gambling halls in Tombstone would have. Gambling was one of the favorite pastimes of Wild West towns, and that's definitely something that TV and movies have gotten right.
If the men weren't striking it rich in the mines, they had a chance to increase their odds at the tables. Of course, for most, it didn't work out that way — and that's something that hasn't changed in the 130+ years since. The ones who were making a killing in the hills, well that just meant more time at the tables.
RELATED: The Famous Winchester Model 1894 Was Born 127 Years Ago
The joint in the photo is a really well-appointed establishment. The walls have paneled lowers, a chair rail, and decoration above it (possible tin panels). There even appears to be gas light fixtures in the background.
The group of men, though, are the really interesting part. We get a glimpse of the cross-section of life in a Wild West town here. A few of them are dressed in plain workwear, but the majority appear to be fairly well-dressed and sporting stylish bowler hats. Most impressive, though, is the gentleman on the far right with his flashy low-crown top hat. 
There's also a broad spectrum of age on display. Some of the men look to be in their late teens or early-20s, while one man (second from left) sporting a large white mustache.
Tombstone, Arizona: Far More Than a Shantytown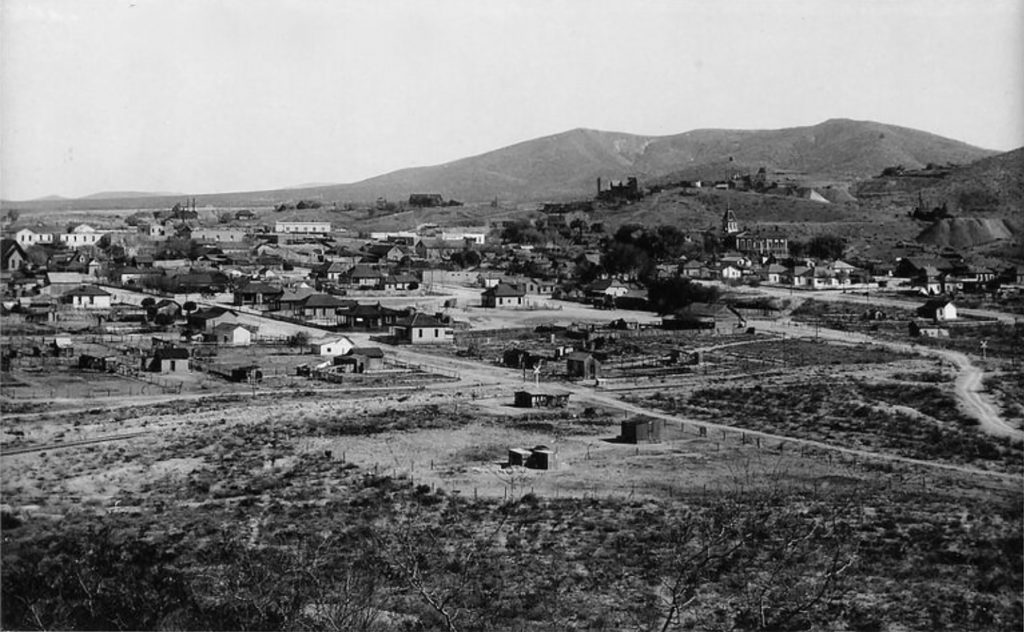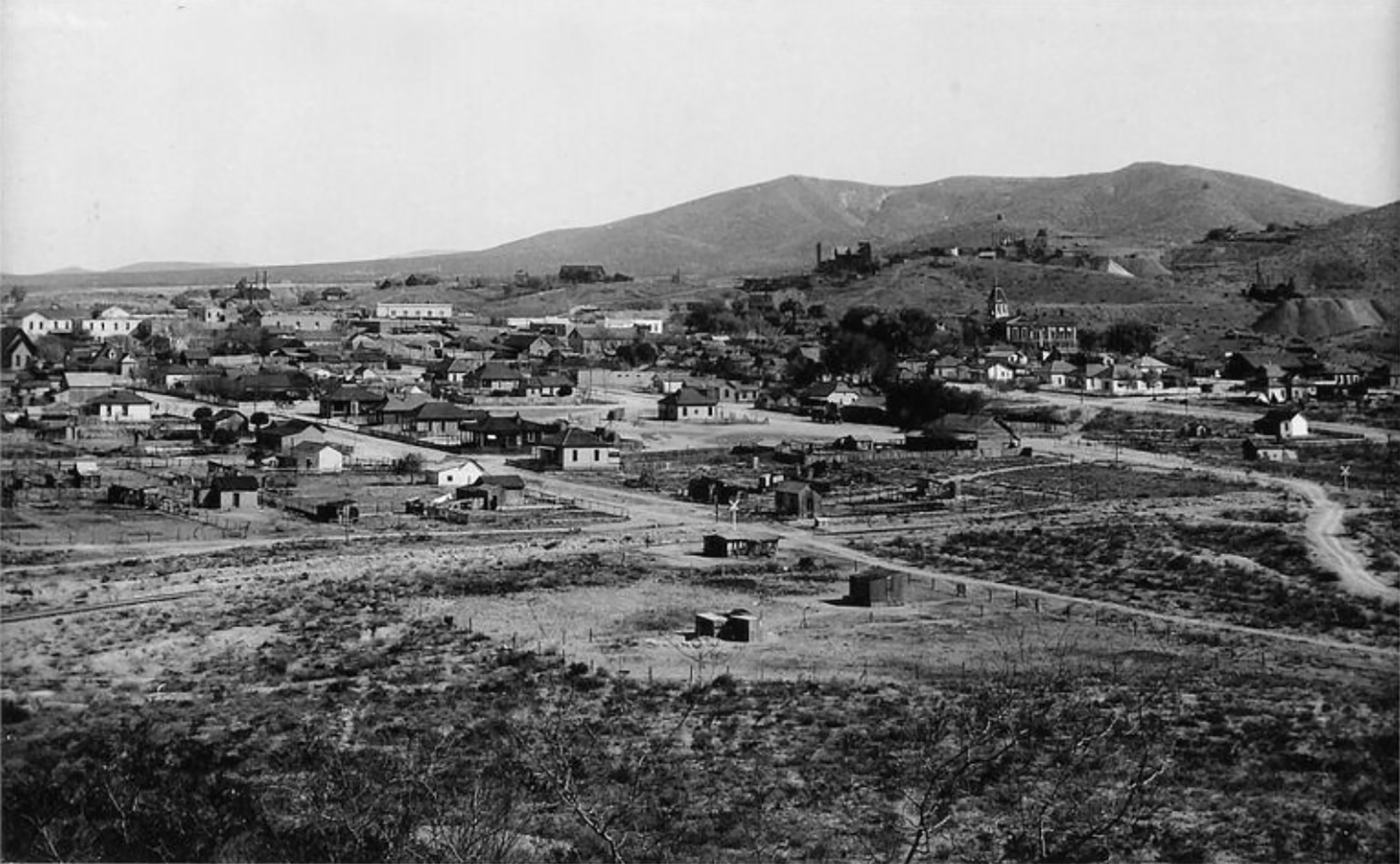 Because of the way TV and movie sets are built, we often only see one or maybe two streets of any given Old West town. That would lead many to believe that towns and cities in the Wild West were small and compact. This wide-angle shot of Tombstone shows that it was anything but that.
What we see is a town that is centralized but growing. At its peak in the 1880s, Tombstone boasted more than 14,000 residents. Streets are laid out in a grid pattern, industry (mines, etc) are located on the outskirts, a church (one of four in town) looms tall with its steeple, and there's a railroad crossing in the middle foreground.
Tombstone wasn't just a little hole-in-the-wall; it was as modern of a city as you could get in the middle of the Wild West that was constantly fed people, materials, and the most modern amenities by the railroad. They had an opera house, an ice cream parlor, and even a bowling alley in Tombstone!
RELATED: How Western Legend Wild Bill Hickok Died in Deadwood
A Blend of Fact and Fantasy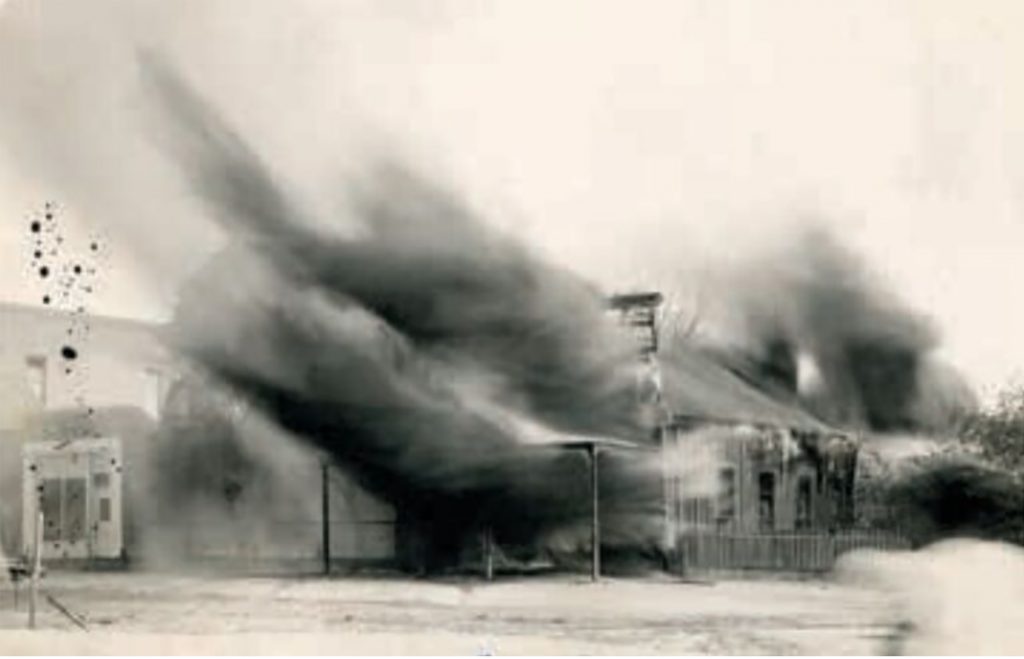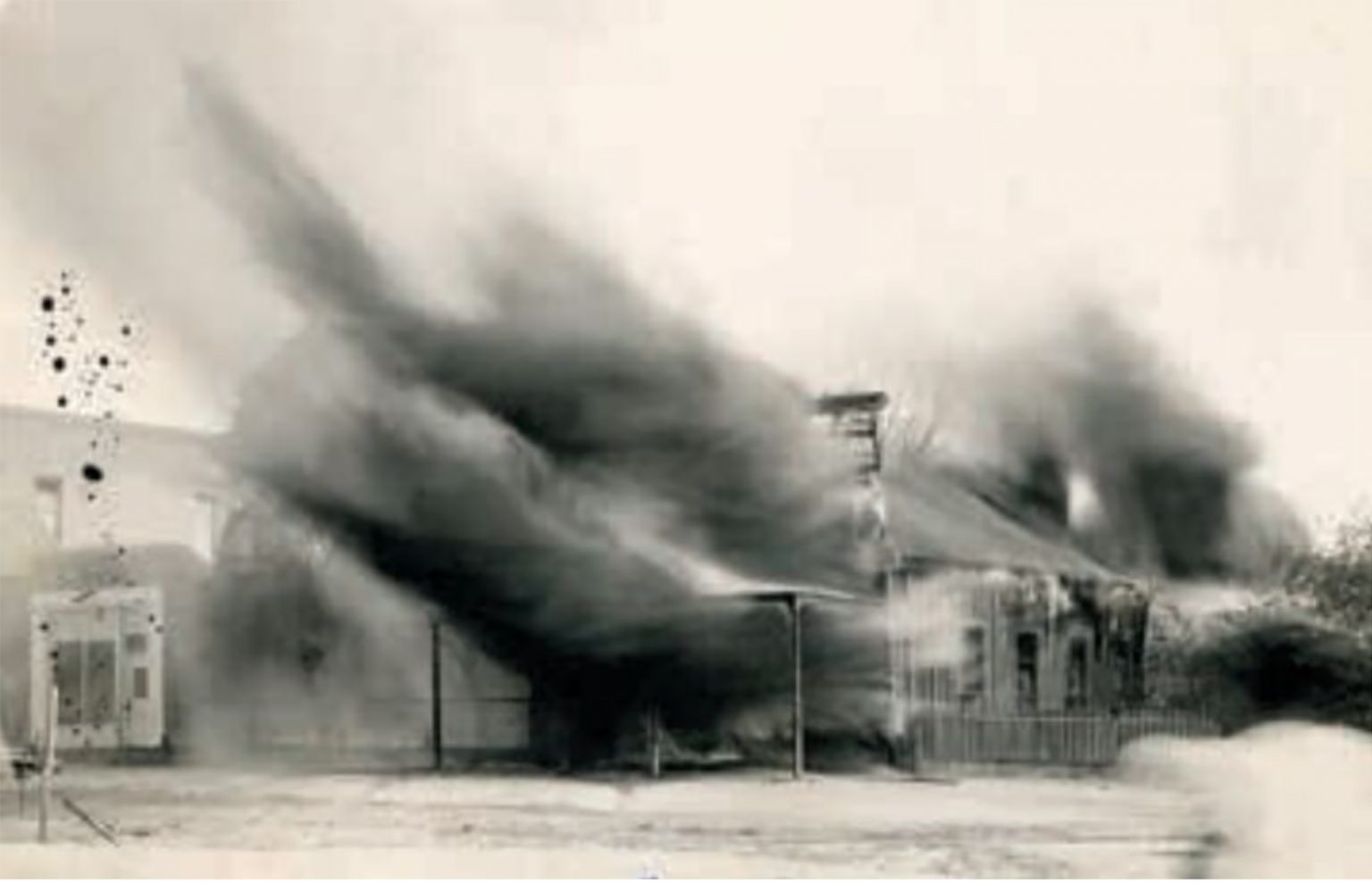 As we've seen in these photos, our mental picture of towns like Tombstone is both factual and flawed. TV and movies have to take certain liberties in order to maintain the entertainment factor, but many have tried to stay as true to life as possible, especially in more recent decades. 
We've seen this with the decline of spaghetti Westerns and their ilk and the melodramatic John Wayne-type films, and the rise of movies like Tombstone, Wyatt Earp, and shows like HBO's Deadwood that strive to tell great stories while also correctly depicting the time period. They strive to show aspects of everyday life, clothing, and yes, violence, as realistically as possible, and we're all the better for it. And you can be sure photographs from the period have been invaluable to the set designers, costumers, and screenwriters working on quality modern Westerns. 
So what happened to the Fly photo studio? Much like the original O.K. Corral structures before it, the studio was destroyed by fire in 1915.
C.S. Fly died in 1901 and his wife, Mary, kept the studio going until the fire. She took a photo of the burning studio before she left Tombstone for Los Angeles. Who knows how many photos of Tombstone were lost in the blaze.
Read Next: 1947 Texas City Disaster – The Deadliest Industrial Accident in US History