There is a necessary list of gear that you need to pack for every outdoor trip, and the specifics of that list change depending on what you plan to do.
Since you have already written your itinerary and planned your food, you might be getting overwhelmed with the idea of actually packing and leaving. Don't panic. This is where your plan starts to come to fruition.
Living for a month with the gear you packed into your vehicle is a daunting task. My husband Caleb and I were starting to panic months before it was time to go. But, having a written plan and our food prepped allowed us to calm our nerves and focus on the gear we needed to make this trip come to life.
Start With Your Vehicle
If you are driving, take care of the gear for your vehicle first. Be sure to equip your soon-to-be rolling base camp with a jump-starter kit. This way, if you leave your dome light on in the middle of nowhere, or if you're shy, you can restart your car by yourself. Some jump-starters also include an air compressor for tires and can charge other things like phones and GPS devices. Above all else, make sure it's reliable and that you know how to use it before you need it.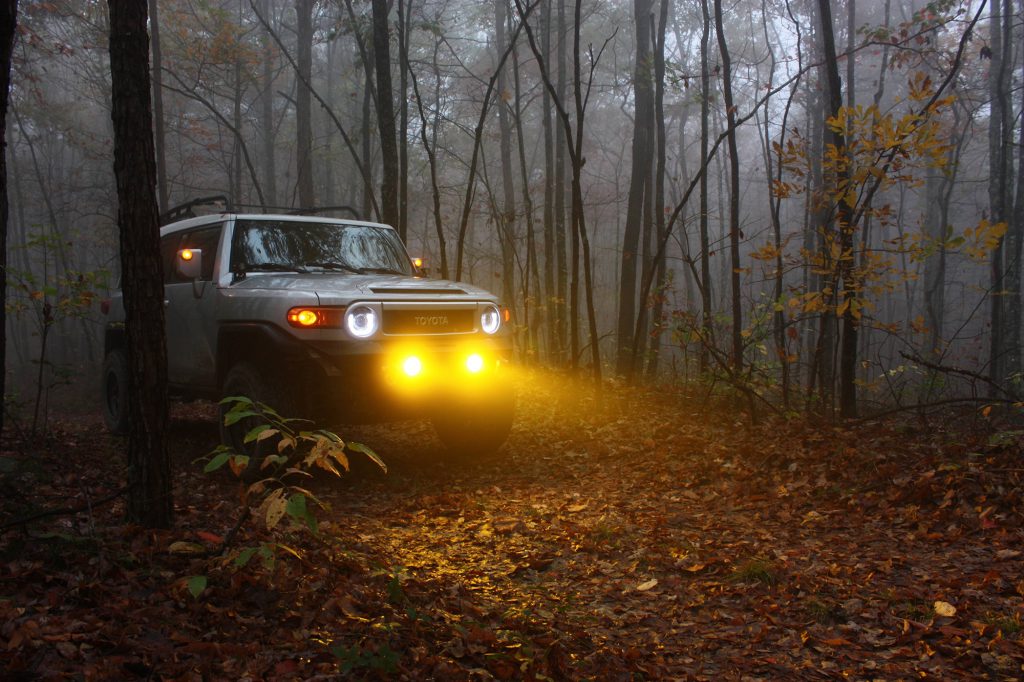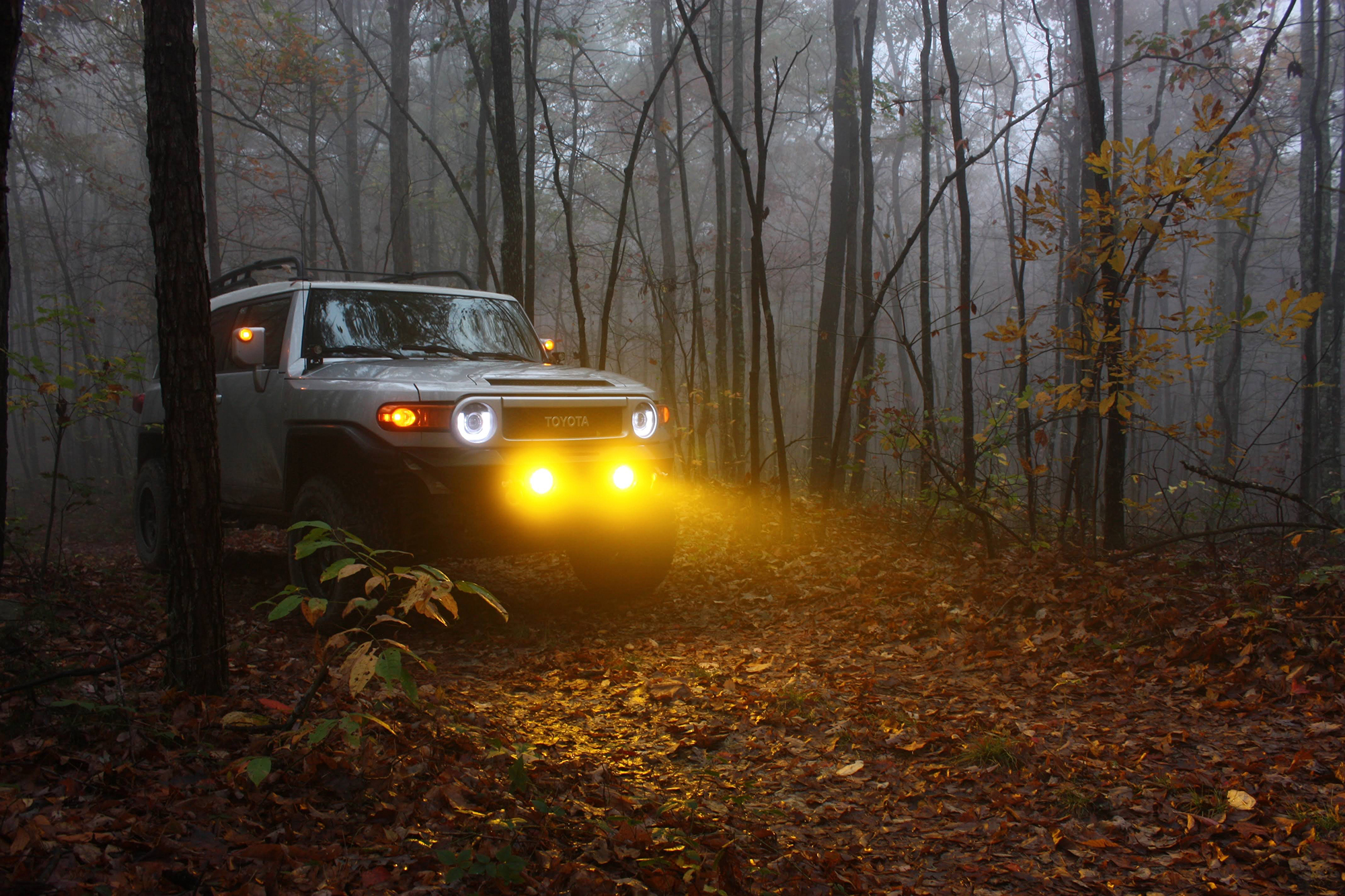 Make sure you also have other basics in the car: a tire changing kit and an aired-up spare tire, tire pressure gauge, and at least a spare quart of oil and coolant. And it's always a good idea to get a fresh oil change before you leave. Don't overlook this step.
It took us a while to get our car prepared to live out of it for a month, but the last thing you want on a road trip is the unwanted expense of a car repair bill you could have avoided or to be broken down and stranded.
Make a Personal Gear List
For the rest of your gear, start thinking about what is essential to your trip and make a list of necessities first, followed by nonessential items. My expertise is in backpacking and camping, and I made sure I had the following essential gear items for our month-long trip: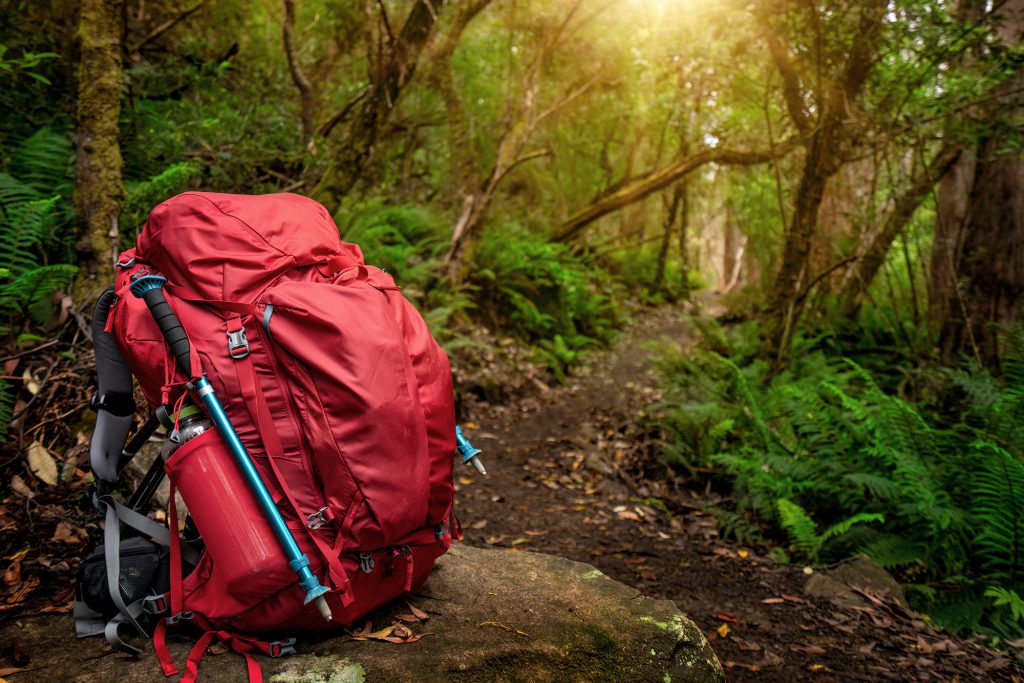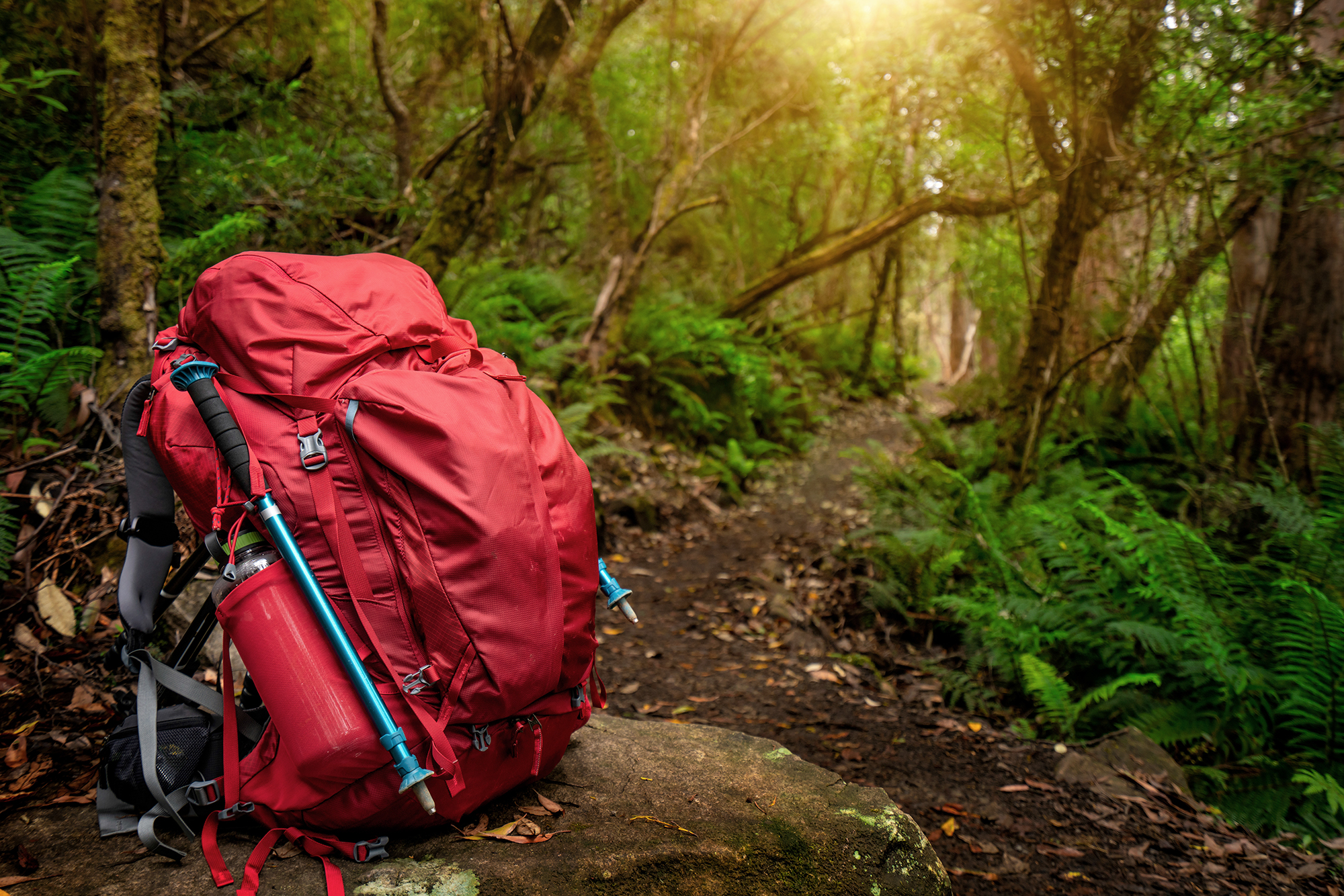 Proper fitting pack
Proper fitting boots and wool socks
Tent
Sleeping bag
Sleeping pad
Walking poles
Water filtration systems (hand-filtration pump, Ph tablets)
Water storage (bottles, bladders, jugs)
Camp stove and fuel
Camp chair (optional, but damn nice to have)
First Aid Kit and tourniquet
Headlamp and small flashlight
Appropriate clothing and layers
GPS for emergencies (extra batteries), Maps
Hat, bug spray, bug net, and sunscreen
Essential hygiene products
Protection (I'll get into that next!)
Once you have your essential gear packed and ready, you can assess what room you have for extra/nonessential items. Since I like to read, I packed a couple of books for the whole month. The luxury items have to come last, as they add weight and take up room that you might not have.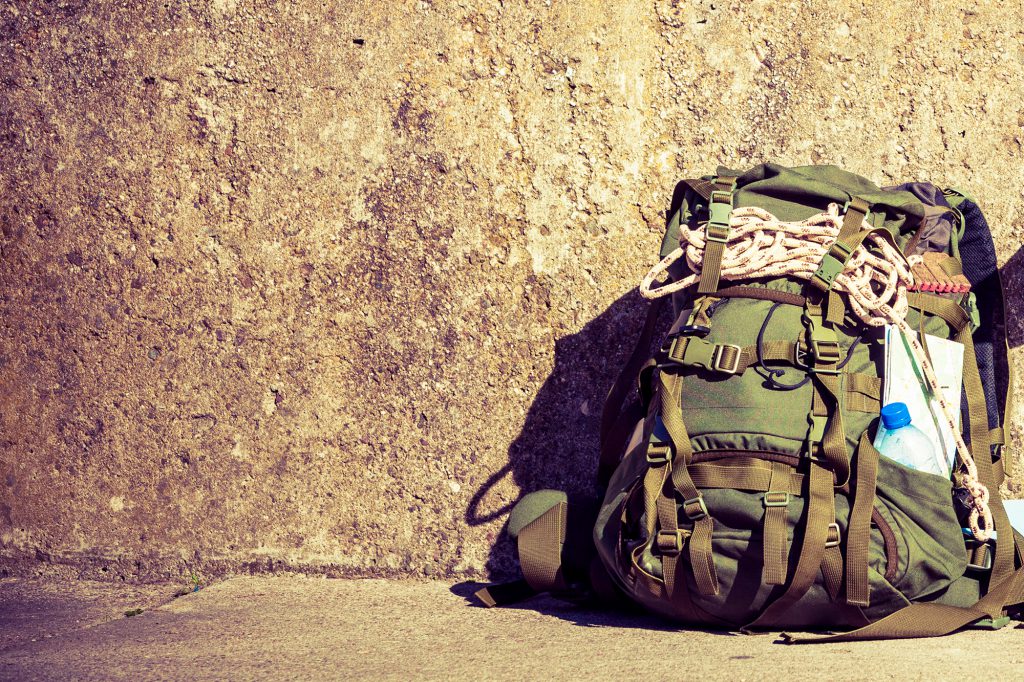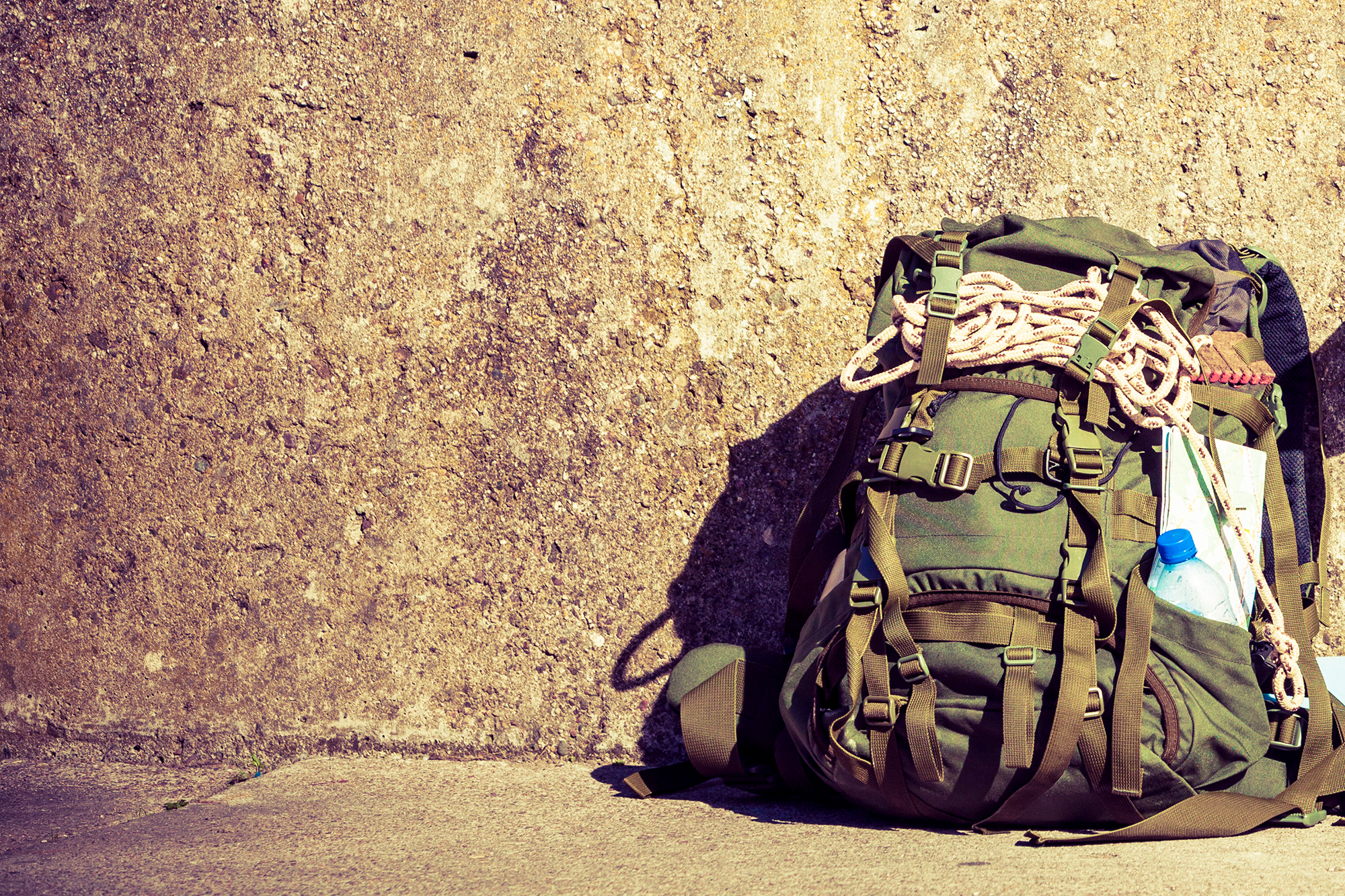 Buying and Breaking In New Gear
If you are going on a new type of adventure and need to buy gear, make sure you shop around. You don't have to spend a fortune to equip yourself. We didn't have some of the gear for the length of the trip we planned. We needed larger packs and a secondary fuel source for cooking, among a few other things. We didn't break the bank because we shopped around. The gear we found was inexpensive but durable enough to withstand the adventure.
It is important to be comfortable with your gear, too. Do not go backpacking having never carried your pack for a considerable amount of time. Do not go hiking in fresh-out-of-the-box boots.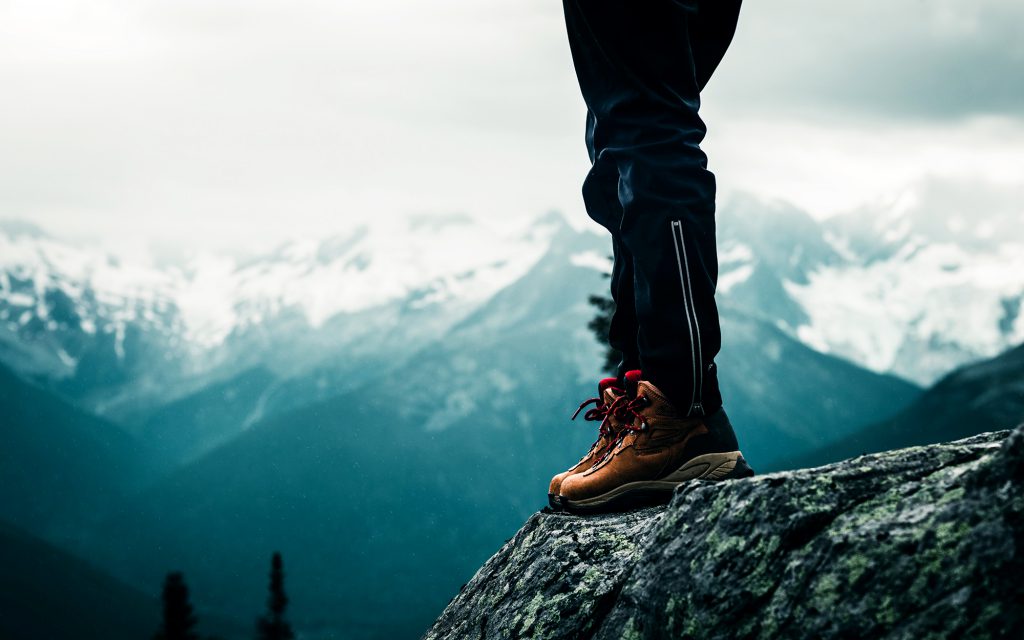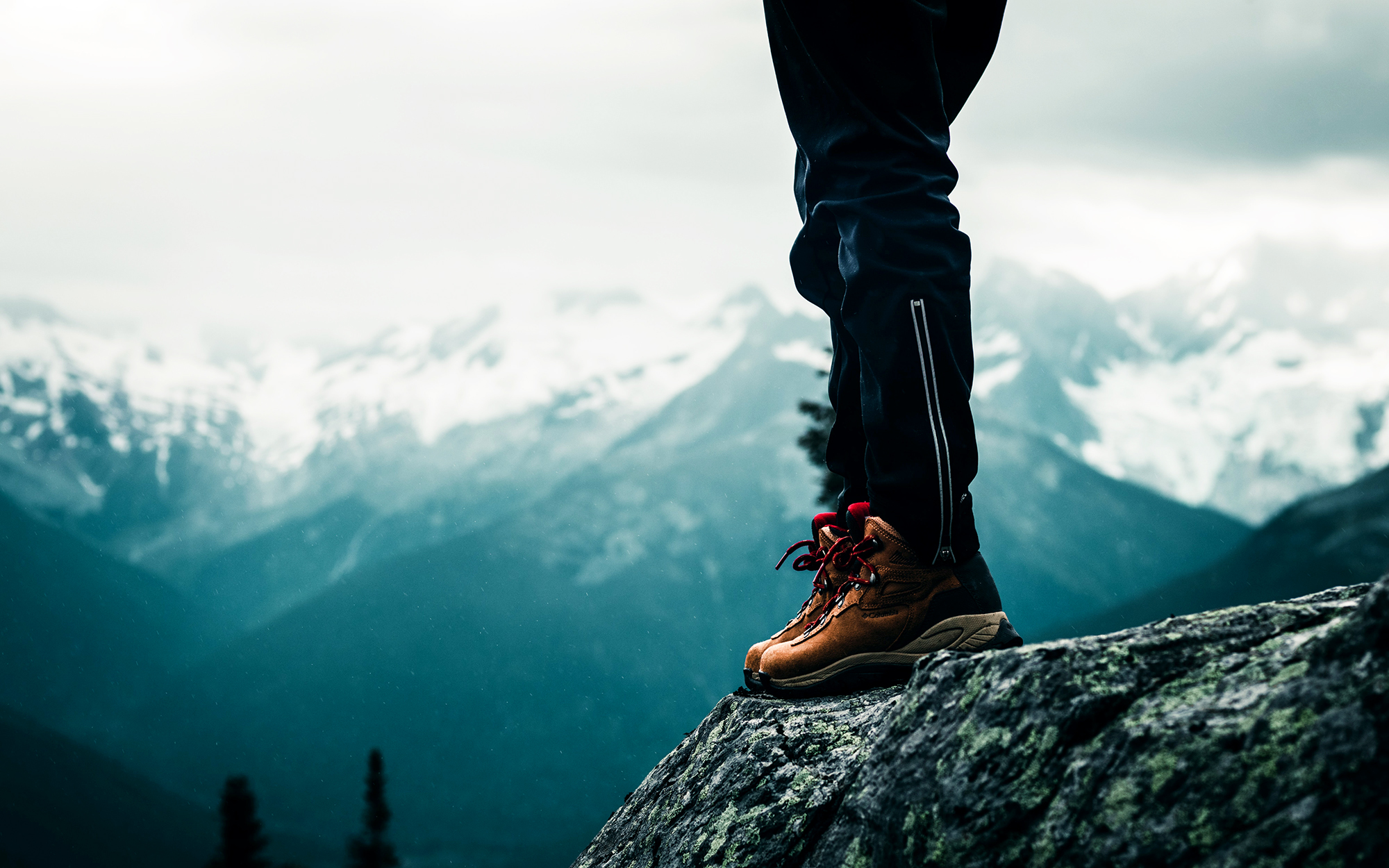 Tip 1: Wear your boots as much as you can or end up with silver-dollar-sized blisters on your heels that'll make you not want to hike again.
Tip 2: Don't underestimate the importance of good socks. Wear wool socks instead of cotton. They will keep your feet dry and wick away moisture. Wool socks will also insulate your feet and retain warmth, even when wet. Cotton socks will get wet and stay wet, stink, and make your feet clammy, which will encourage blisters even in good boots.
Prepare for the Worst
When going outdoors, always prepare for the worst. Be sure your individual first-aid kit (IFAK) is appropriately stocked and that you have a tourniquet you can apply to yourself one-handed. And be sure to carry your IFAK so that it's easily accessible to you or someone who may have to render you aid.
Not only do you need to have this life-saving gear, but you need to know how to use it, too. Do some research on basic first aid or take a course taught by professionals. Depending on the kind of trip you're planning, you may wind up miles away from help or even cell service, and a little training can go a long way toward making sure you can make it until the cavalry arrives.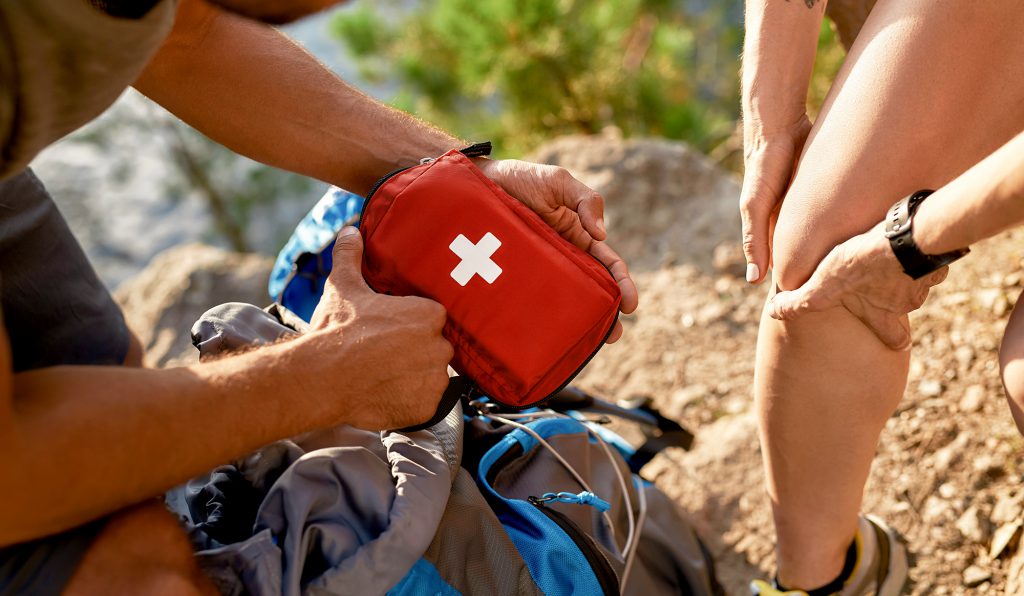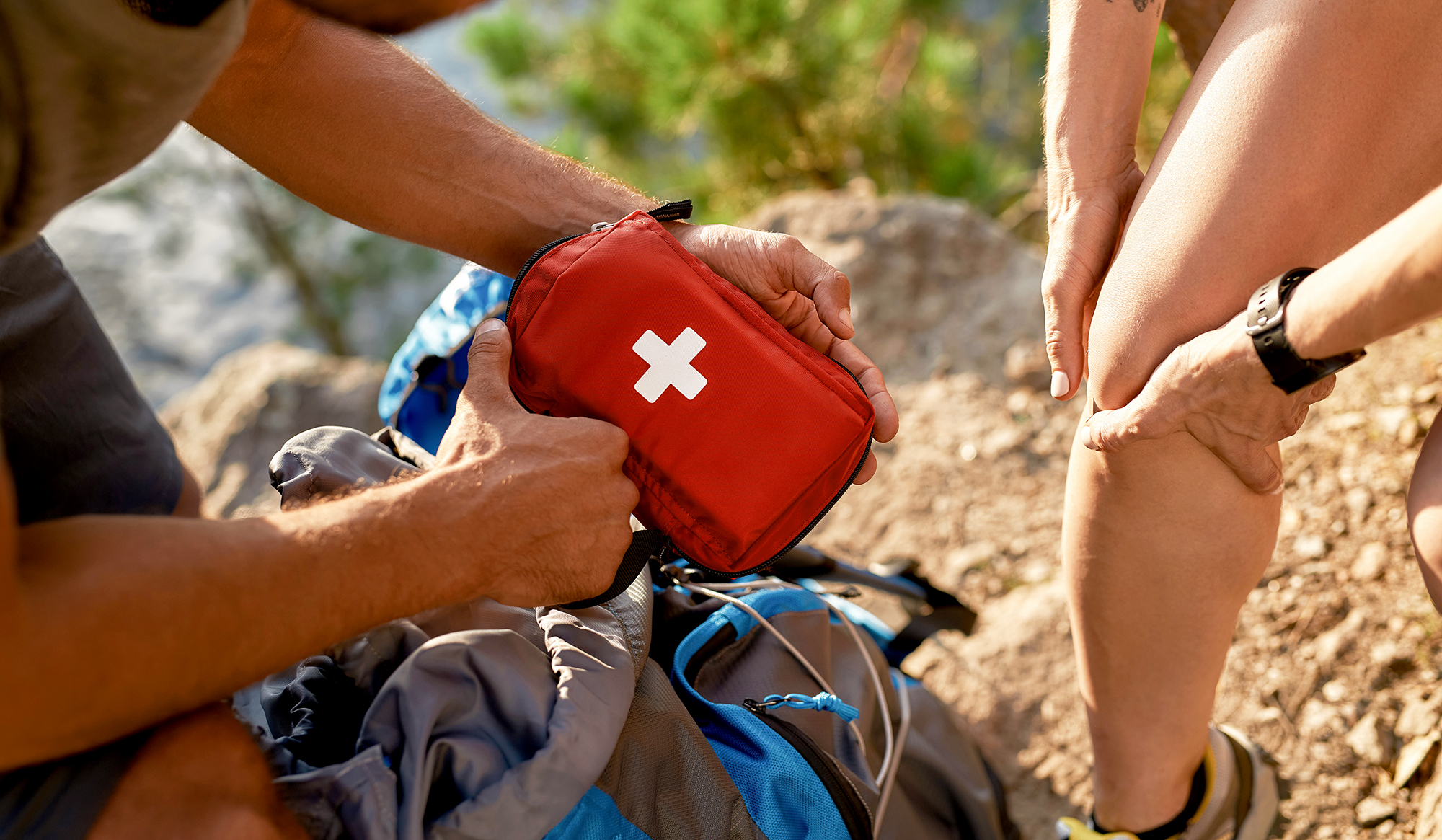 Also, make sure you have a plan for getting out of the weather, be it wet and cold or blazing hot and dry.
We carried rain ponchos in our packs and ended up stretching one out for shade while camping at the Guadalupe Mountains. It was 95 degrees (closer to 110 in our tent), shade was scarce at high noon, and we were quickly getting overheated after a long hike. Though we didn't use the poncho (a highly versatile piece of gear) for rain, it helped escape the heat.
If you do not pack the appropriate gear for a long trip, you run the risk of getting hurt or burning out before you can make it to the end. Be extra thoughtful about how and what you pack.
Always Carry Protection
It is important to carry the appropriate protection when you go on adventures. While still following state laws and regulations, arm yourself with a weapon that you feel comfortable using as well as a weapon that will suit your needs.
If you are heading into bear country, make sure to carry a large bear spray canister and keep it readily accessible at all times, or carry a firearm that you've trained with and are comfortable shooting. Carrying both whenever possible is the best practice. Large bear spray canisters usually come with a belt attachment so they can be easily carried and quickly discharged.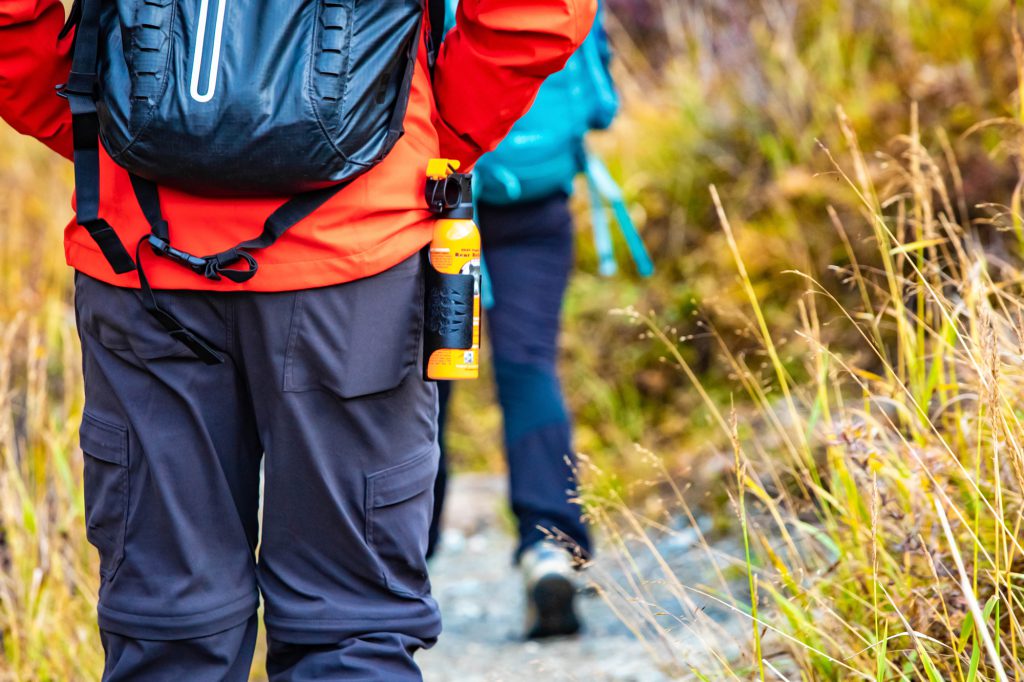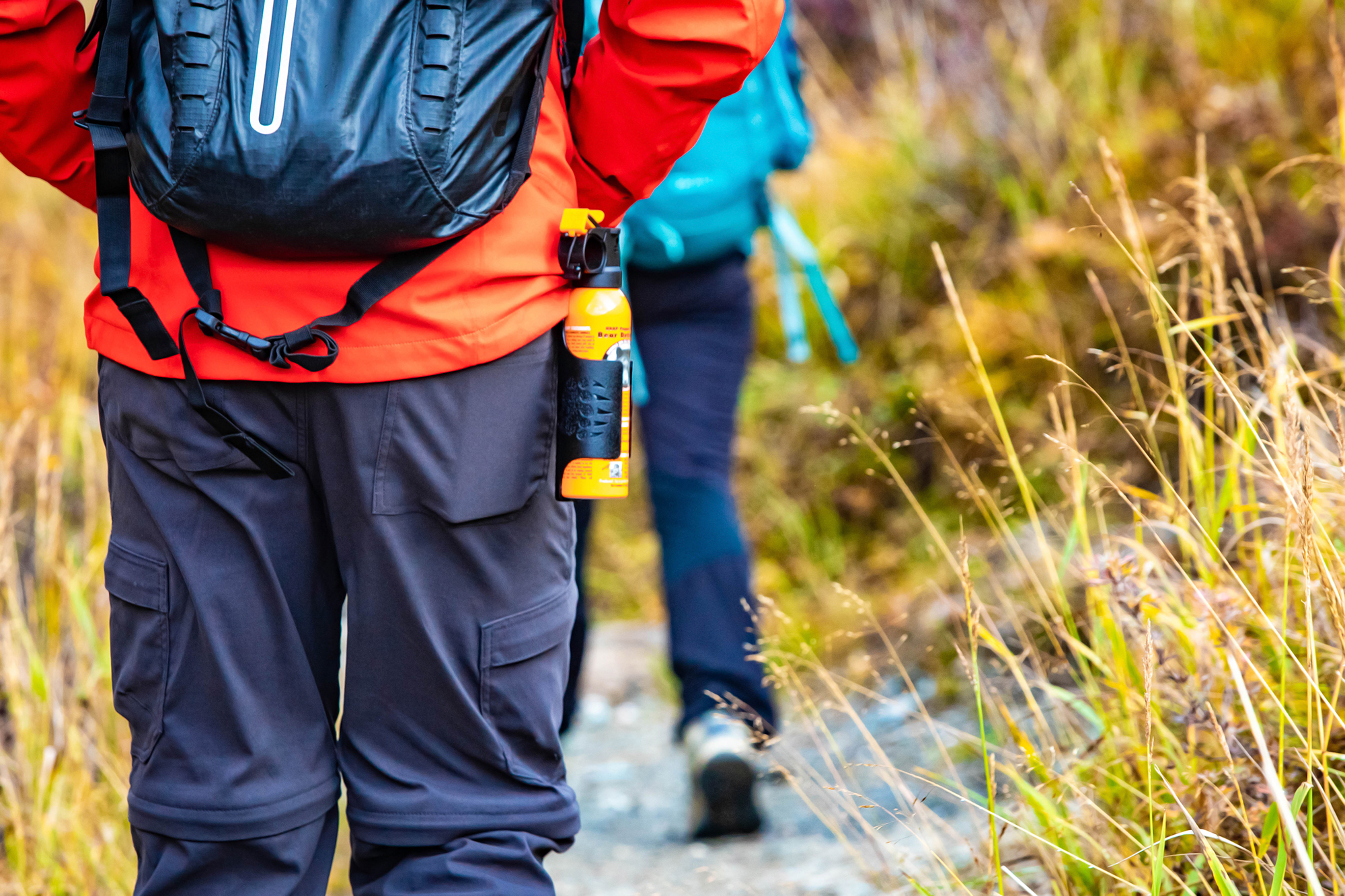 When considering a firearm, make sure to select an appropriate chambering for bruins. Not all firearms have the power to kill a charging bear. The .44 Magnum is highly recommended, but against a large grizzly, you may need something more. Shot placement is key, no matter what you're carrying, so be sure to practice with the gun and ammo you will carry in the field.
Do not be the fool who thinks bears are friendly or that you won't see one (which my husband did while wandering alone). Protect yourself, your camp, and protect the wildlife.
So that's how you pack for an outdoor trip. At this point, you have planned a trip, written an itinerary, prepped your food, and packed your gear. There are, however, a few more things you need to consider before you back out of the driveway.
Read Next:
More Adventure 101
Planning a Big, Badass Outdoor Trip | Making a Hiking Road Trip Food Plan,
The Importance of Mental and Physical Fitness Prep