State wildlife officials identified a massive elk-like animal caught on remote game cameras in four Georgia counties as a European red deer, aka a red stag. 
The Georgia Department of Natural Resources began receiving game camera images of the creature in September captured near the town of Mitchell, about 100 miles east of Atlanta. The trail cam images were so fuzzy that officials initially thought the red stag was an elk. 
As clearer photos of the big ungulate popped up on other trail cams in the area, DNR officials confidently identified it as a male European red deer, a distant relative to the North American elk native to Europe and parts of western Asia. 
"Red deer have a much more reddish-brown colored coat, where elk have like a tan-colored buckskin," state deer biologist Charlie Killmaster told the Augusta Chronicle. "Male red deer have dark-colored manes or neck fur. The antlers are usually the tell-tale [sign] because red deer have what they call crowns at the tips of their antlers, a cluster of points. Elk don't have that."
RELATED: Russian Bear Attack – Boxer Shoots, Stabs Brown Bear to Death in Siberia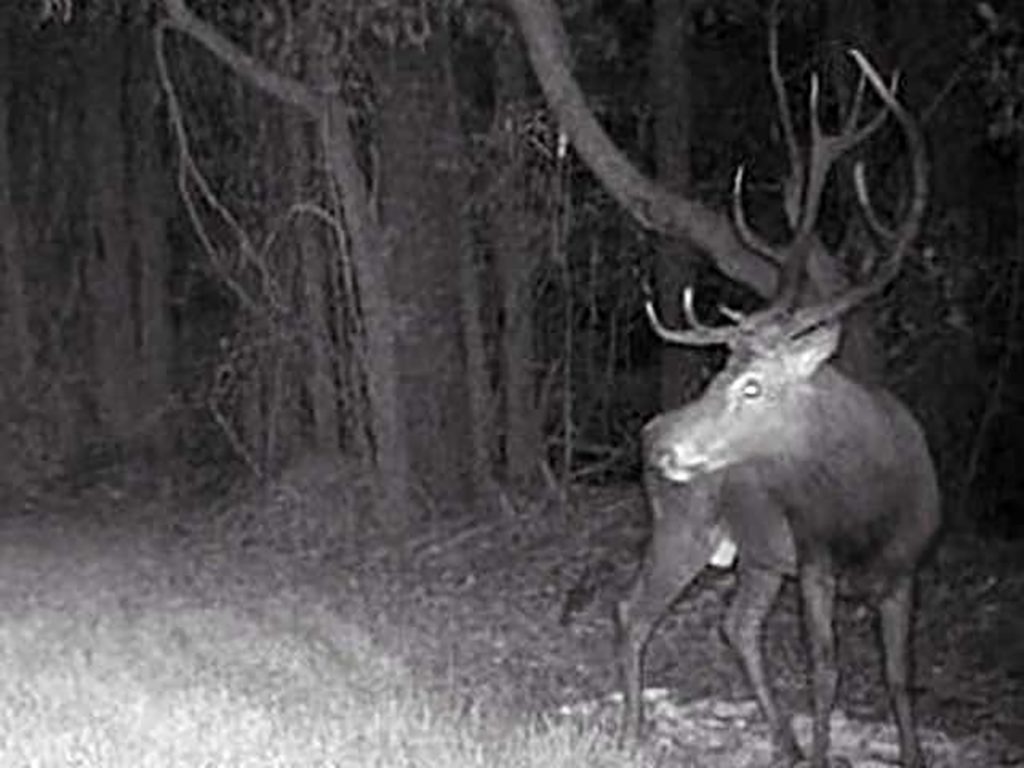 Male red deer, called stags, can weigh up to 500 pounds, making them one of the largest deer species on the planet. Killmaster estimates the rogue red deer weighs approximately 400 pounds, making him considerably larger than the average Georgia whitetail.
The at-large red stag likely came from a private deer farm near the Glascock-Warren county line. The owner had removed his fences this summer, believing all the animals had been extracted from the property, Killmaster said.
"He was pretty surprised and really didn't think it was one of his," Killmaster said. "He was pretty confident they had gotten every last one of them, but they'll surprise you sometimes. Once we confirmed it was a red deer, that was the closest permitted location (the permit is still active), and that's as close to a smoking gun as we're going to get. He confirmed that he does not have any interest in getting the animal back."
RELATED: Colorado Elk Hunting – Herds Are Thriving on the Plains Once Again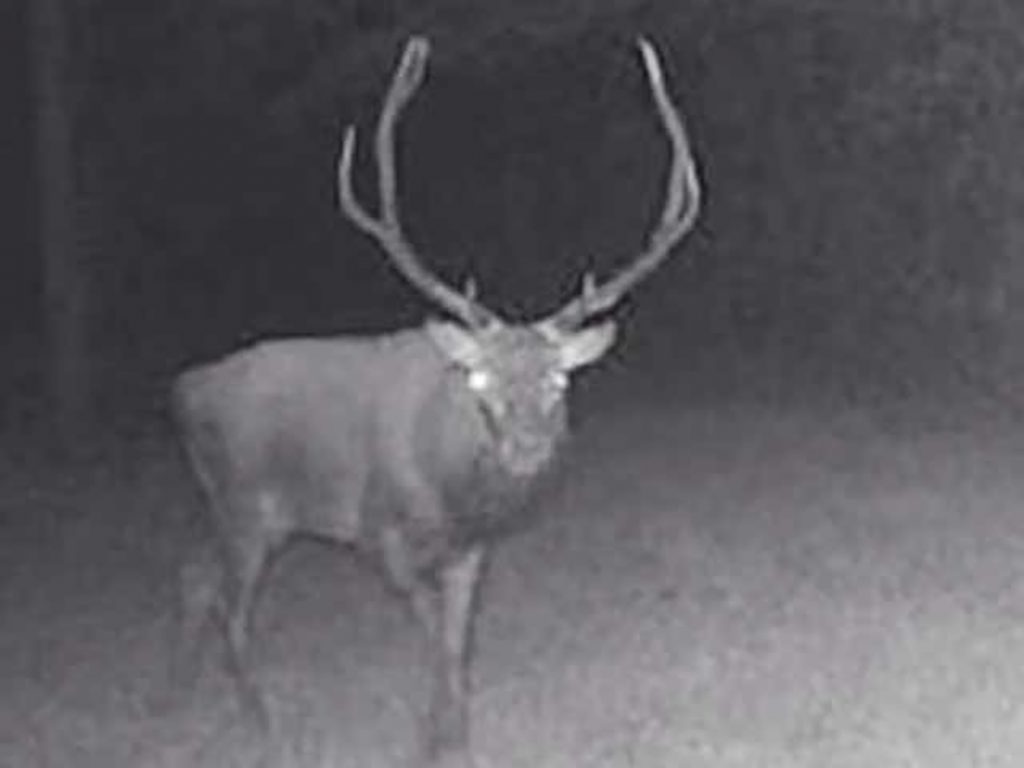 Now the massive red stag is wandering through East Central Georgia at the peak of deer season. While whitetail bucks are roaming the state looking for does, the red stag is engaged in a similar search for romance.
"He's looking for love, but he isn't going to find it," quipped DNR Investigative Unit Supervisor Lieutenant Brian Adams.
While red deer can interbreed with elk, there are too many genetic differences for them to mate with whitetails successfully. Unfortunately for this love-starved red stag, elk haven't roamed Georgia since the late 1700s — plus, he has a green light on him.
The DNR Commissioner of Natural Resources, Mark Williams, recently gave hunters approval to kill the big stag if given the opportunity in a letter distributed to hunters in the area.
RELATED: Elk Rescue – Colorado Elk Freed From Tire After Two Years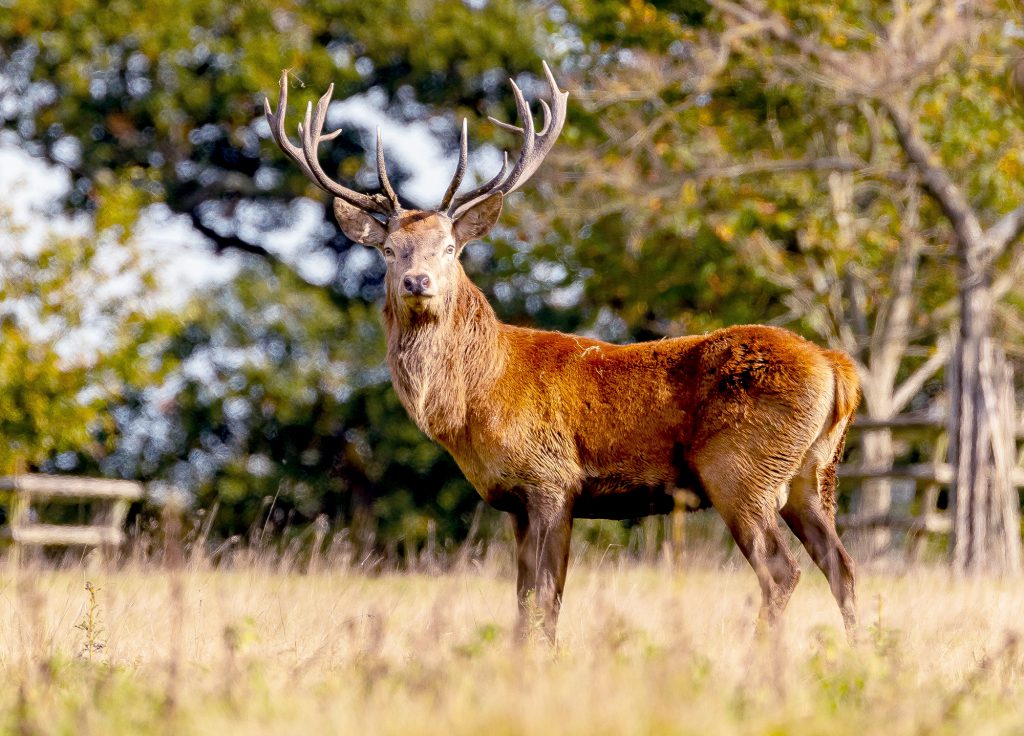 "Because live capture is unlikely and no owner can be identified, this letter will serve as authorization for any legal hunter to destroy the animal," Williams wrote in the letter dated Sept. 30.
"Whoever kills it, they can have it, but we need to be able to test it," Adams explained, expressing concerns about diseases that could potentially infect the Peach State's deer population.
With nearly 200,000 licensed deer hunters roaming the Georgia woods, it's only a matter of time before one of them finds the mammoth red deer in their crosshairs. 
"It's hard to believe he's still alive. It just amazes me," Adams said. "He has to be bedding down in the day and moving at night."
That's male deer behavior seasoned hunters know all too well.
Read Next: Father Shot, Killed While Elk Hunting With Son – Importance of Gun Safety