This tomato jam recipe is the perfect way to use up extra tomatoes from the garden before they go bad. Each year, as gardening season comes to a close, we often find ourselves with too much of a good thing. If you have fresh memories of tomatoes you just couldn't eat heading for the mulch bin at the end of last season, you get it.
We can only eat so many BLTs and tomato salads before the growing pile starts to exceed our rate of consumption. We can't always get through them before some inevitably go to waste.
RELATED: How To Cook the Perfect Fried Squirrel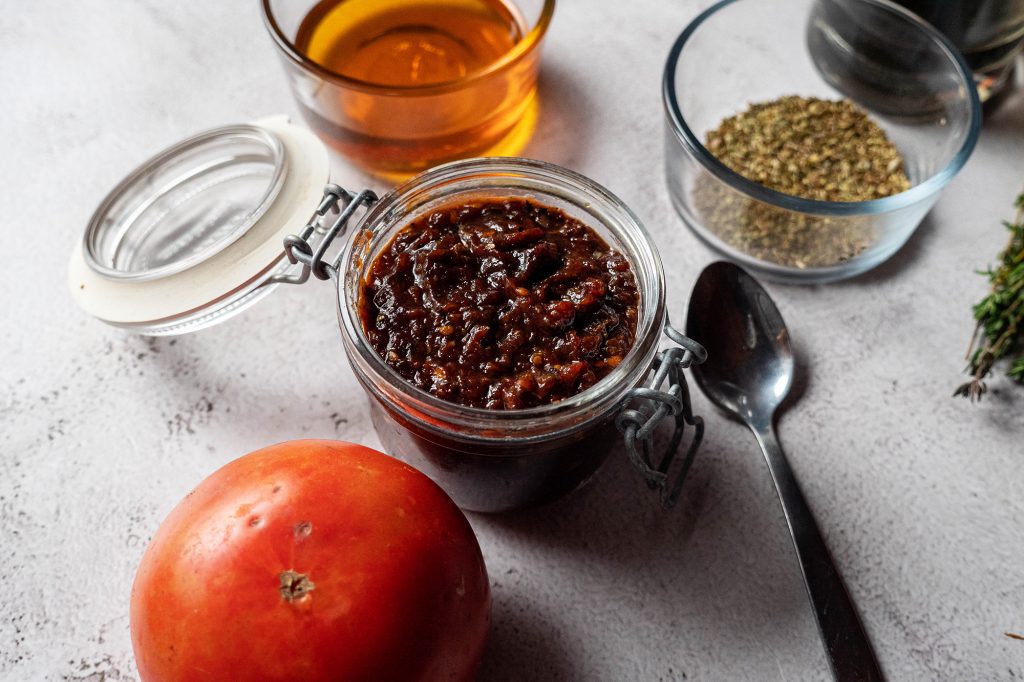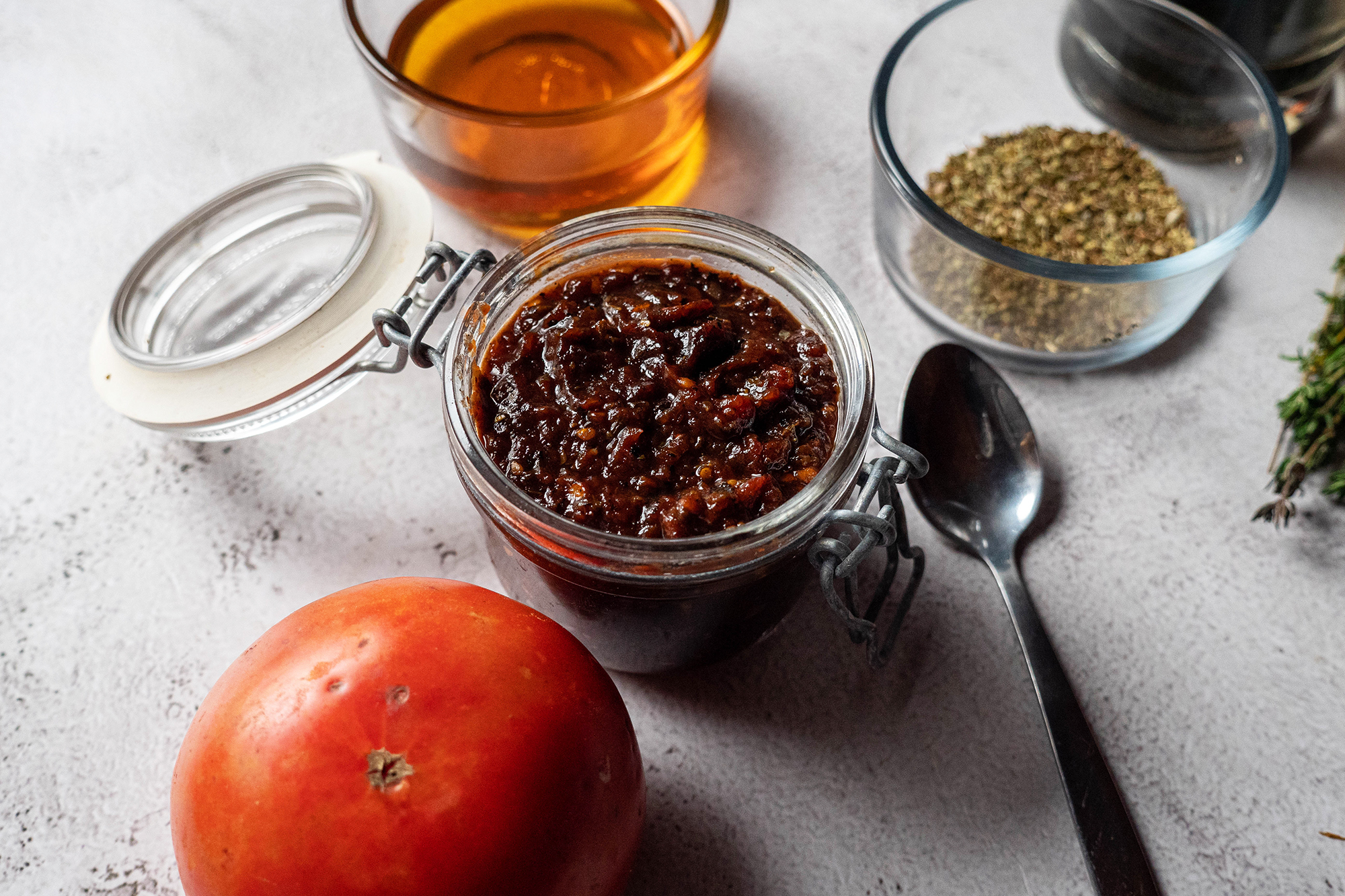 Making a tangy tomato jam is a great way to use up excess tomatoes and get rid of the ones with bruises, soft spots, and other imperfections. I learned to make tomato jam working in a restaurant years ago, and some variation has been in my arsenal ever since.
This recipe is smokey, tangy, slightly sweet, and the perfect savory addition to a ton of different meals. I usually serve it on burgers and sandwiches, but it's a great spread or dip for all sorts of things. This versatile recipe can also be used as the base for pasta sauces, salad dressing, as a marinade, or to accompany fish and other protein.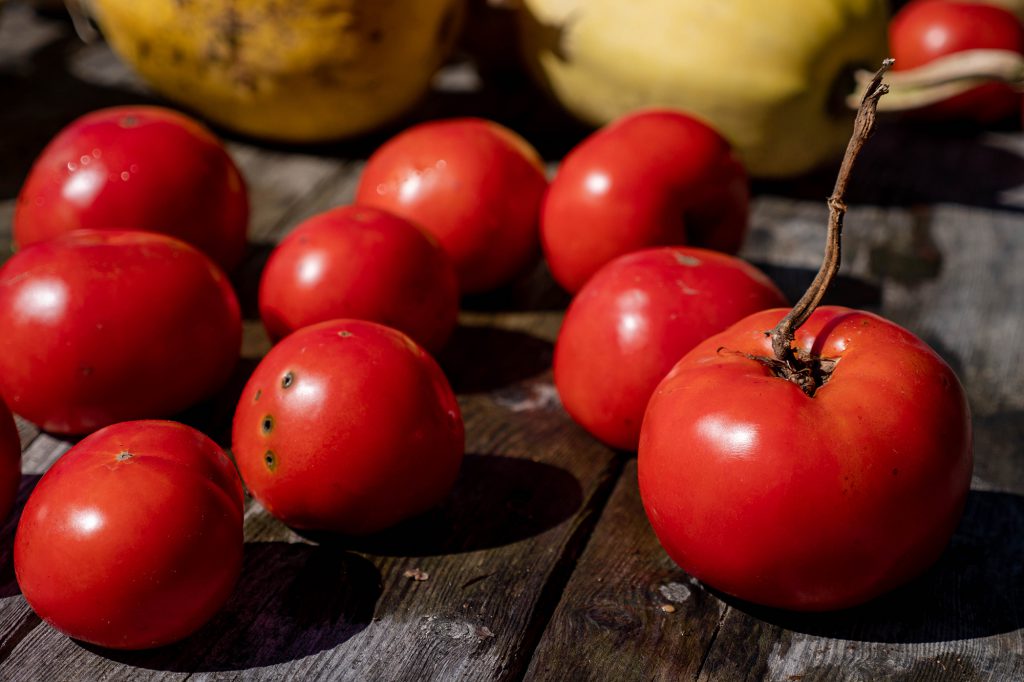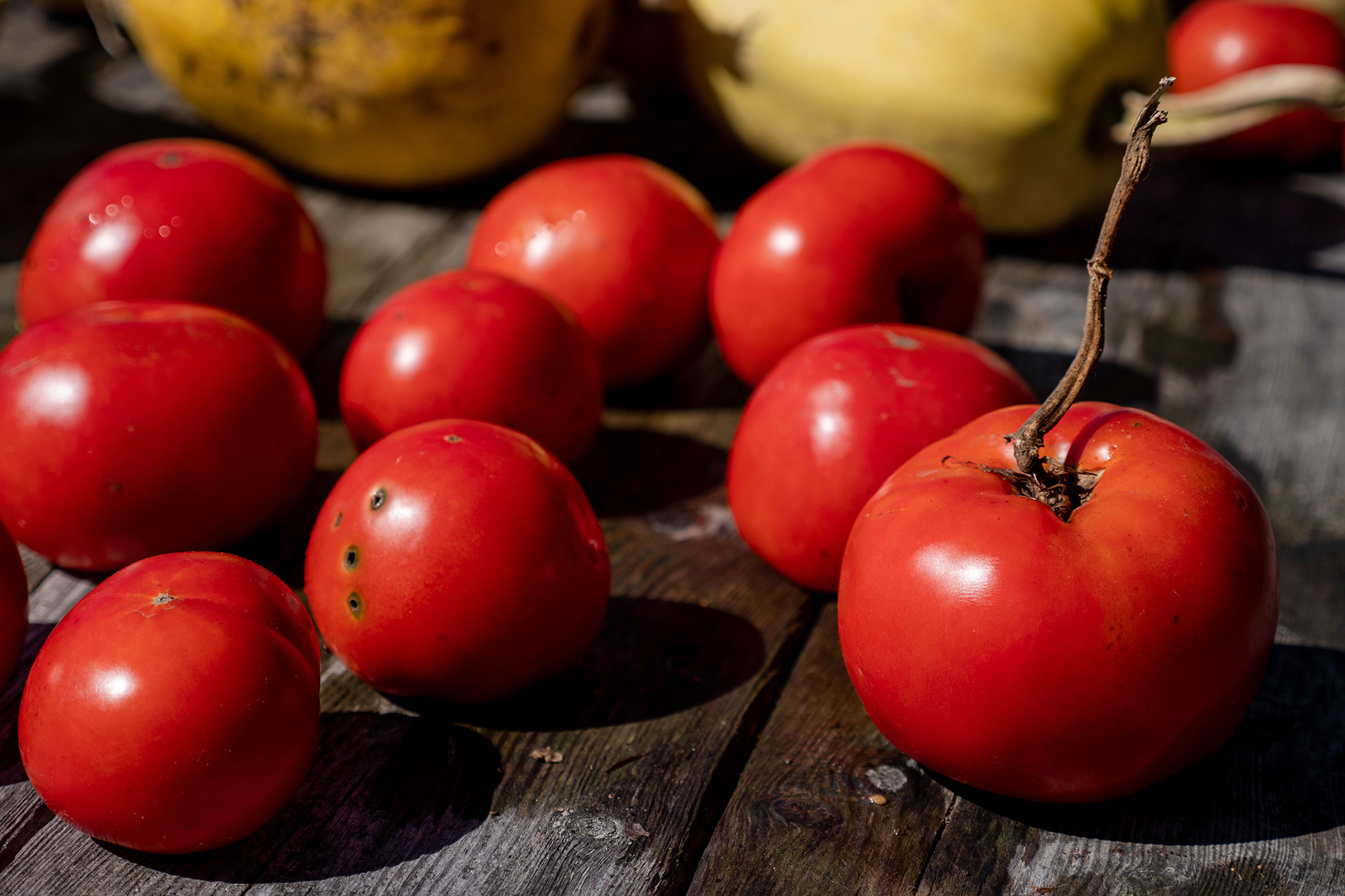 If you find yourself with an overflowing pile of garden-fresh tomatoes or even a bunch from the store that has been sitting around a little too long, make the most of them with this easy tomato jam recipe.
RELATED: Mexican BBQ – As Authentic As It Gets
---
Tomato Jam Ingredients
3 to 4 tomatoes
1/3 cup balsamic vinegar
1/4 cup dried oregano
1/2 teaspoon salt
1/4 teaspoon black pepper, ground
1/2 cup honey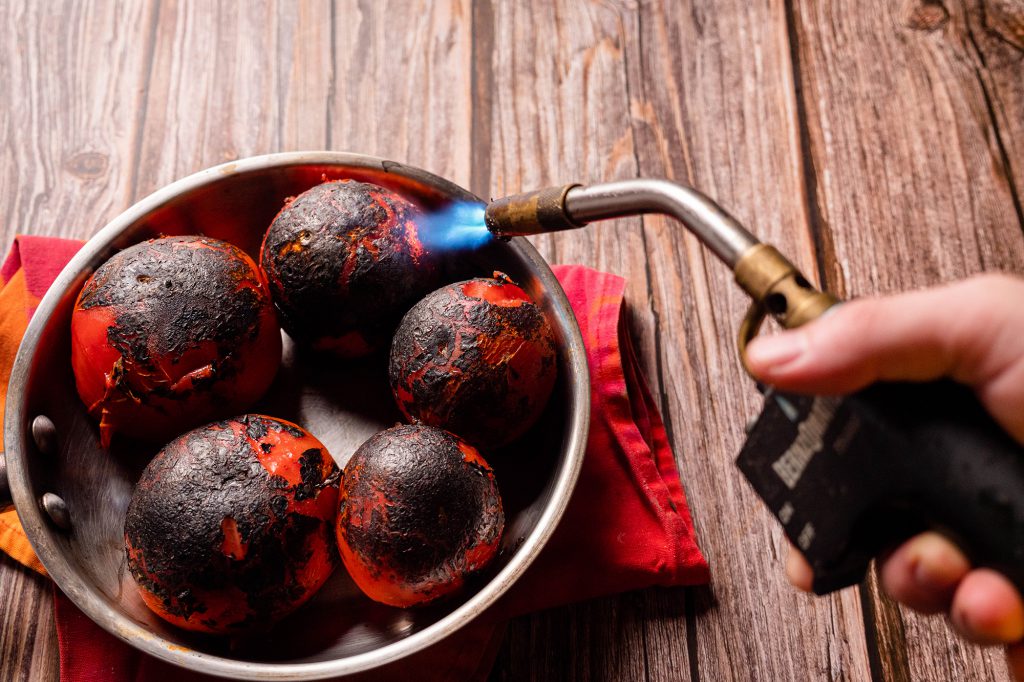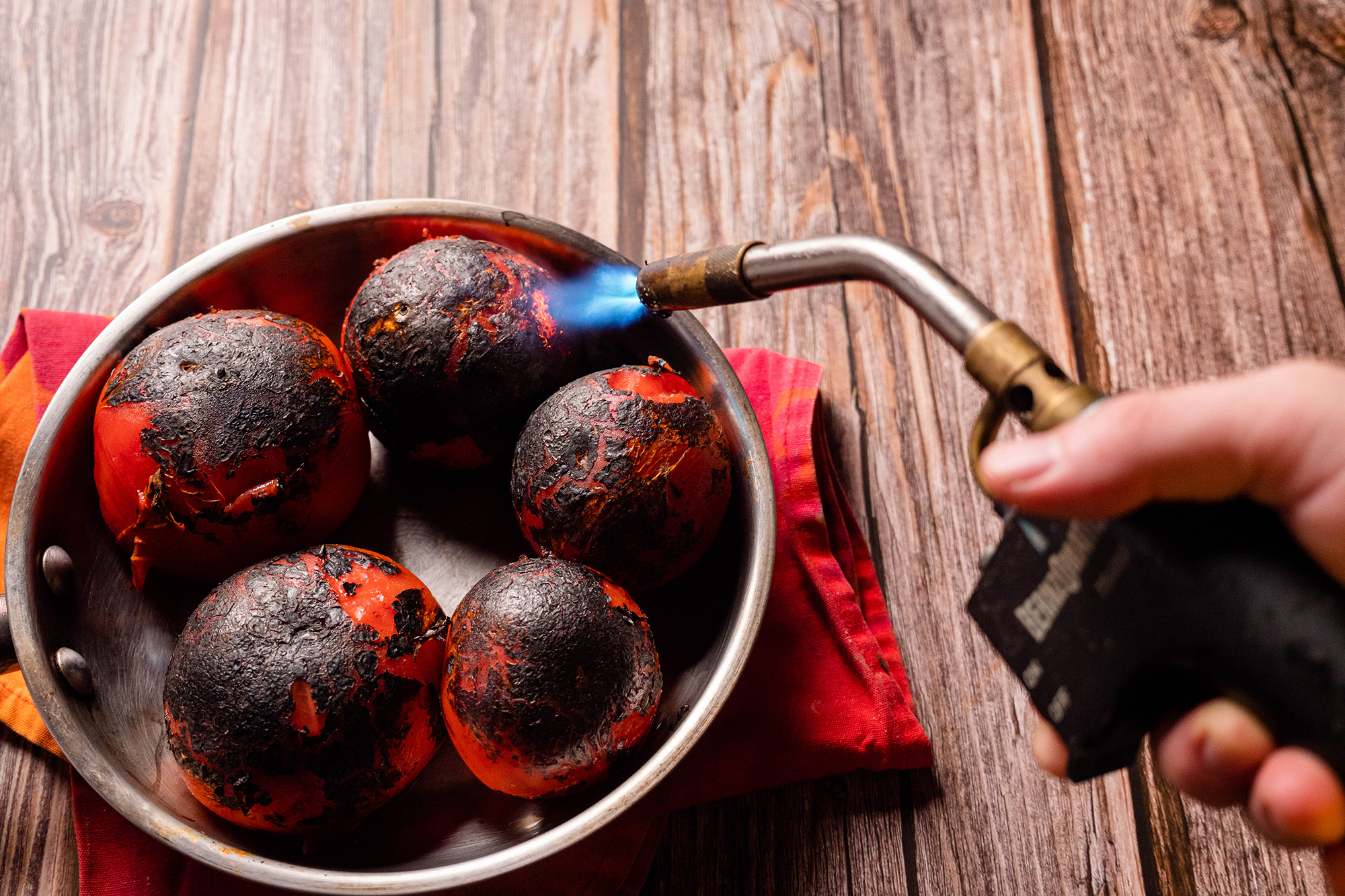 ---
Directions
Preheat an oven to 425 degrees, or have a grill hot and ready to go.
Wash the tomatoes thoroughly, then cut out and discard the stem and any bruised or damaged flesh.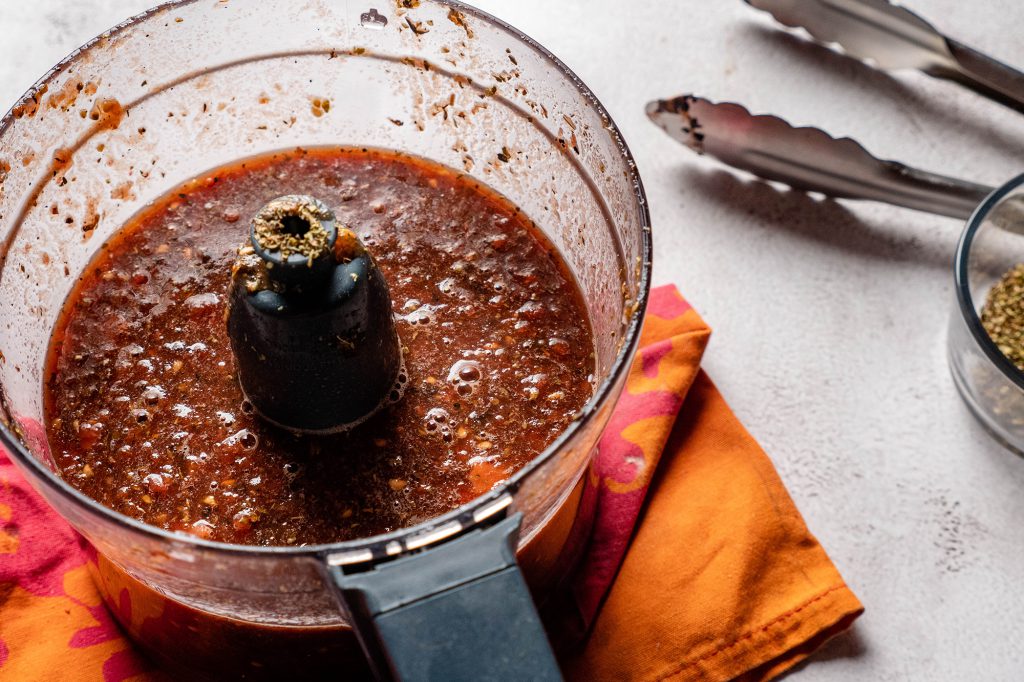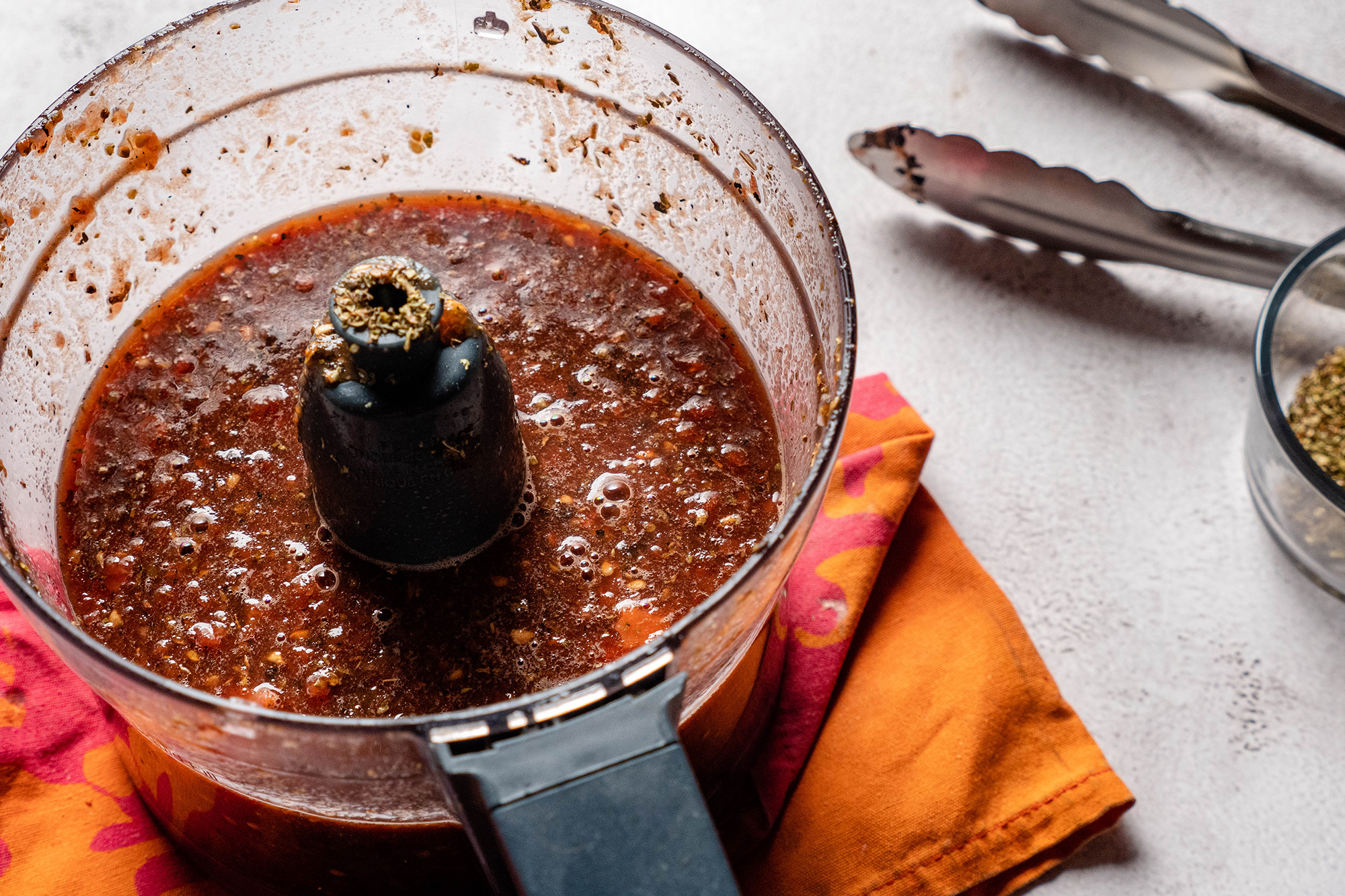 Scorch the skin of the tomatoes until blackened with a blowtorch, or by placing them on the grill or under a broiler.
Roast the tomatoes in the oven or on the grill until the meat is mostly cooked through, about 20 minutes.
Transfer the tomatoes to a food processor, then add the balsamic vinegar, dried oregano, and salt and pepper. If you want a spicier edge, add some red pepper flakes.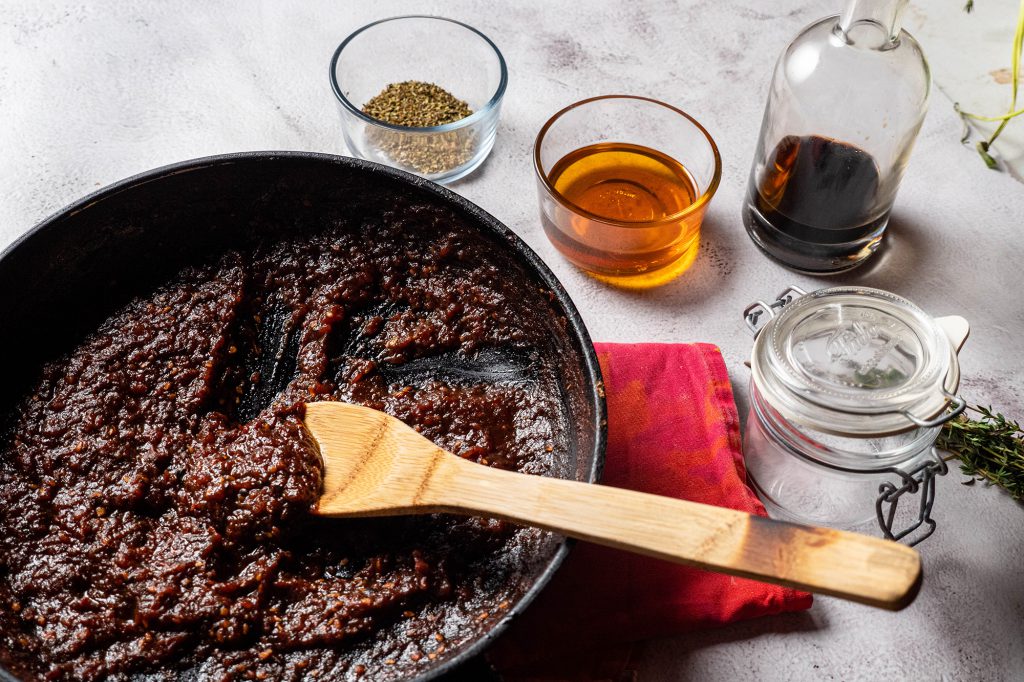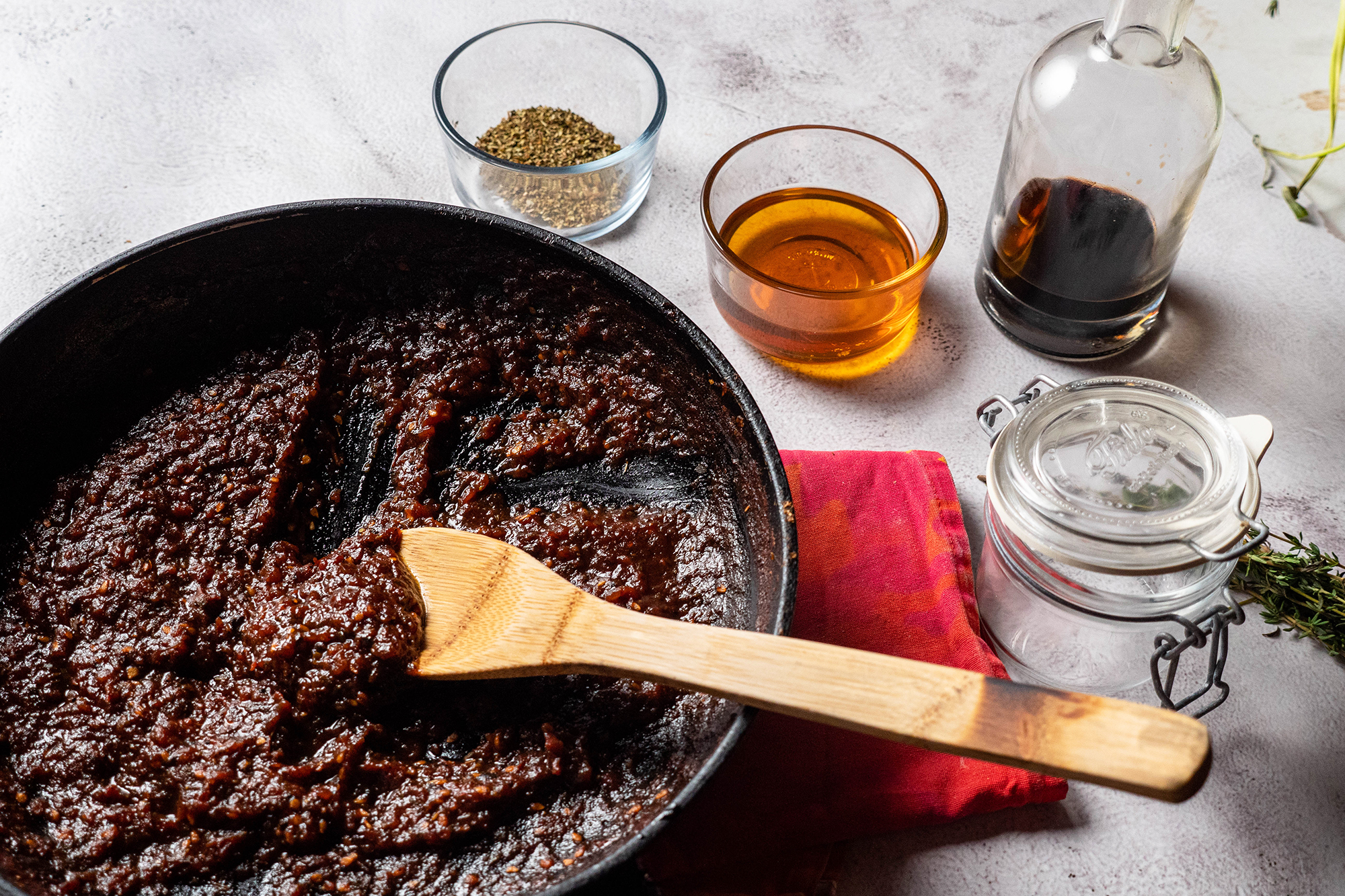 Buzz the mixture until smooth, then pour the tomato mix into a large saute pan.
Heat and simmer on low heat to reduce the mixture until the jam thickens and most of the liquid has evaporated, about 20 minutes, stirring occasionally.
Whisk in the honey in the last few minutes of cooking. Once the jam is thick and sticky, transfer it to a jar and let cool. Store in the refrigerator.
RELATED: Kansas City BBQ – 'The Sauce' Is King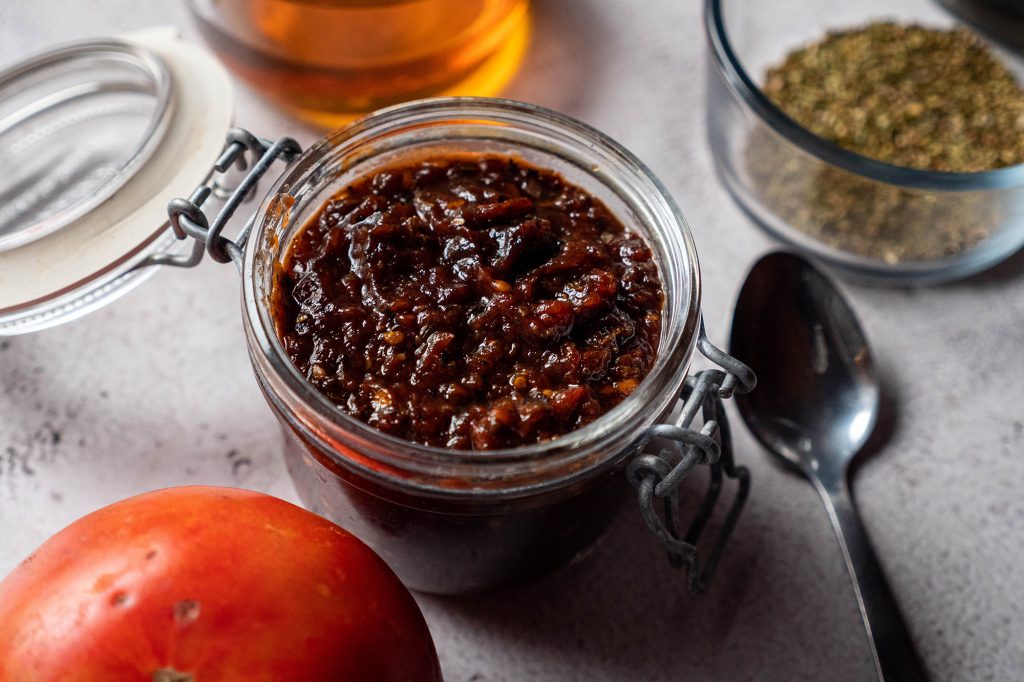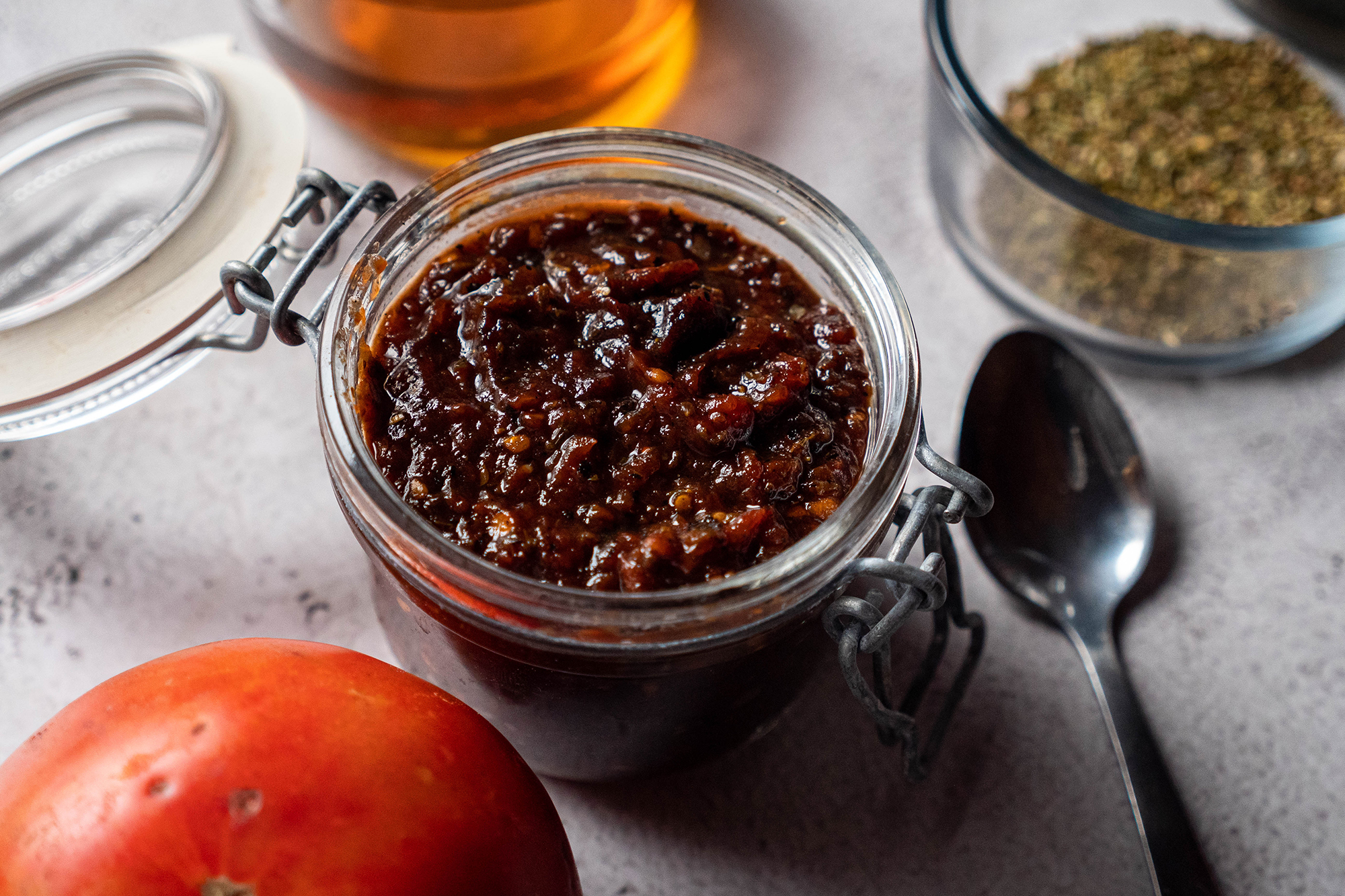 Few things are as perfect as a plump tomato fresh from the garden. But it's easy to get overwhelmed when your garden starts overflowing. This tomato jam recipe is a great way to keep that from happening.
Whether used as a dip or spread (try it with a grilled cheese sandwich) or as the base for other sauces, tomato jam is a versatile and delicious way to make the most of your excess or damaged tomatoes.
Read Next: Birria-Style Venison Tacos – A Delicious Way to Prepare Tough Cuts