Thai food is vibrant, flavorful, and light — and these Thai-style fish cakes are no exception. While there are many variations of these savory cakes, most tend to include fresh fish, crunchy veggies, and a generous variety of herbs. This version of the Thai classic uses catfish. Any firm, white-meat fish will work for this recipe, so both saltwater and freshwater fish are on the table.
While you can certainly use the whole filet for your fish cakes, this recipe is also a great way to use up scraps of fish that are too small or mangled for anything else, or for fish that have spent a little too long in the freezer.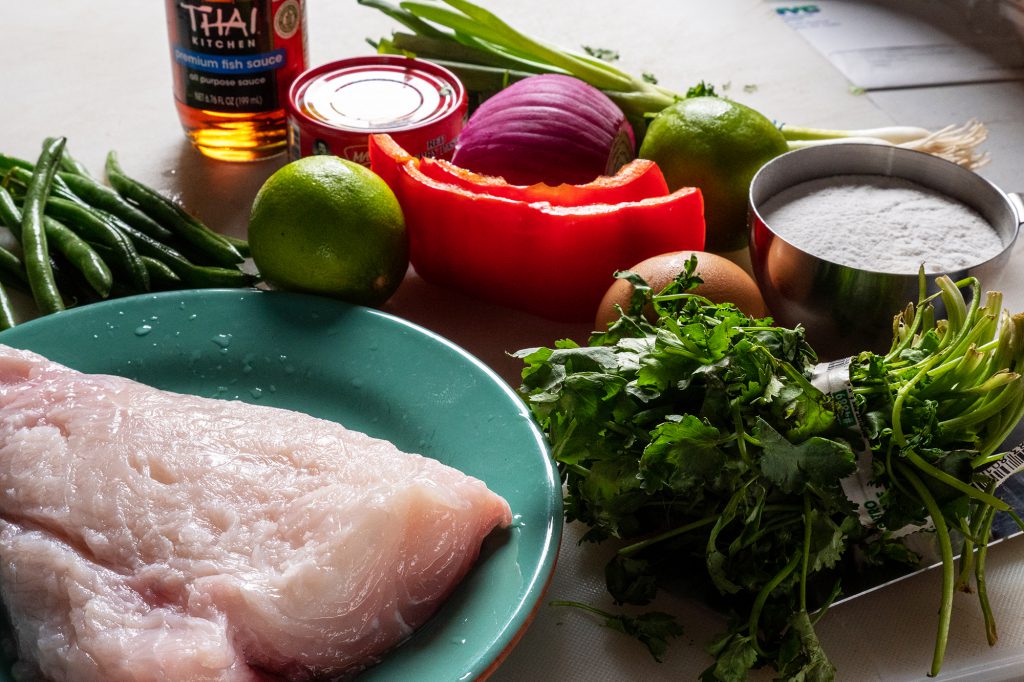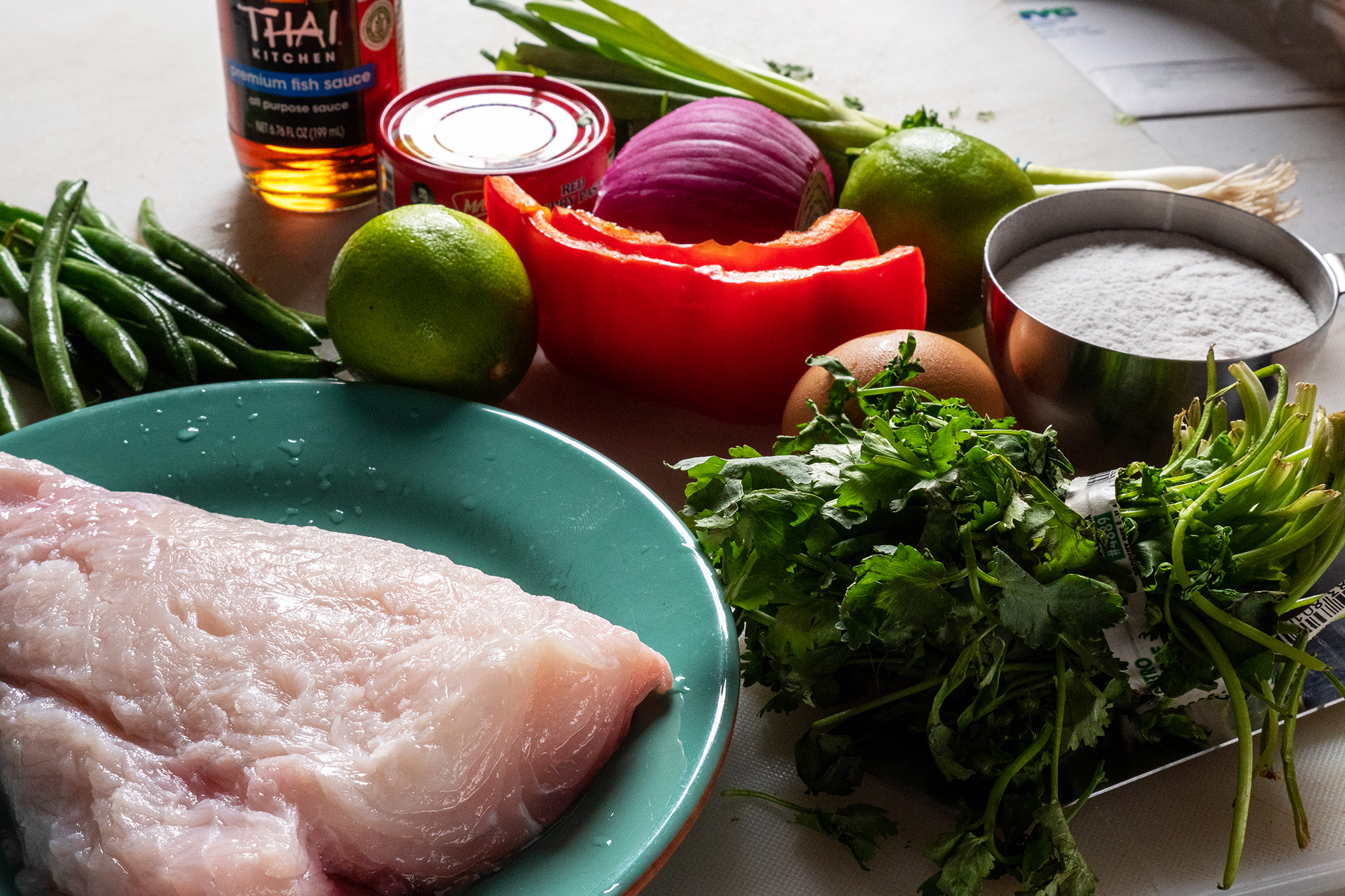 It makes use of a food processor, so everything is ground into edible deliciousness. Next time you've got a pile of fish and you're not sure what to do with them, or you come across some unmarked fillets in the bottom of your freezer, give these Thai-style fish cakes a try.
Thai-Style Fish Cakes Ingredients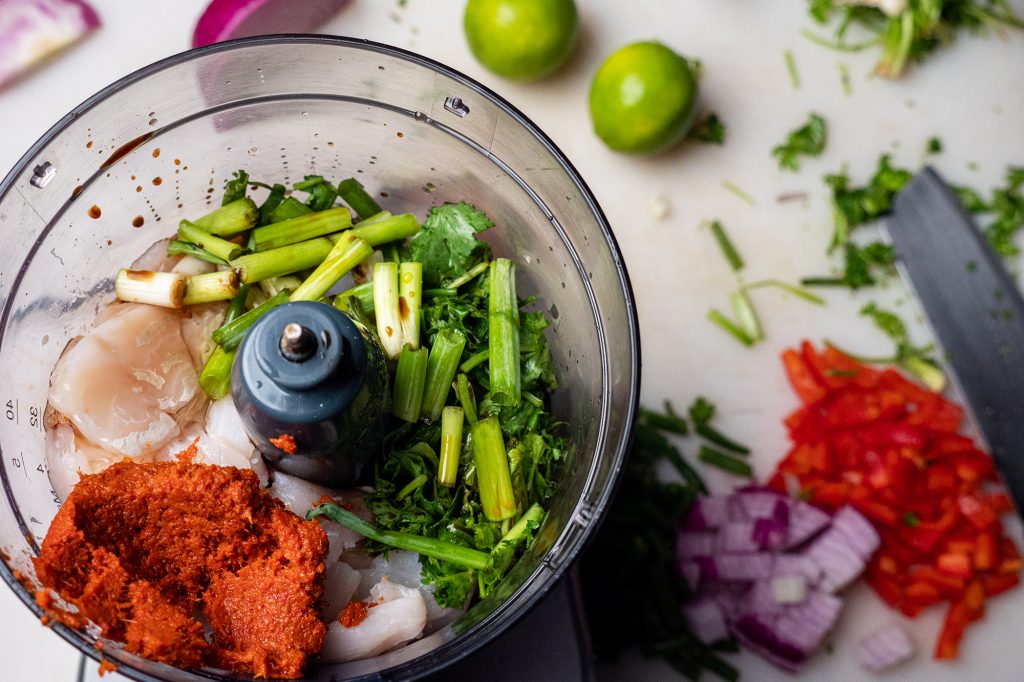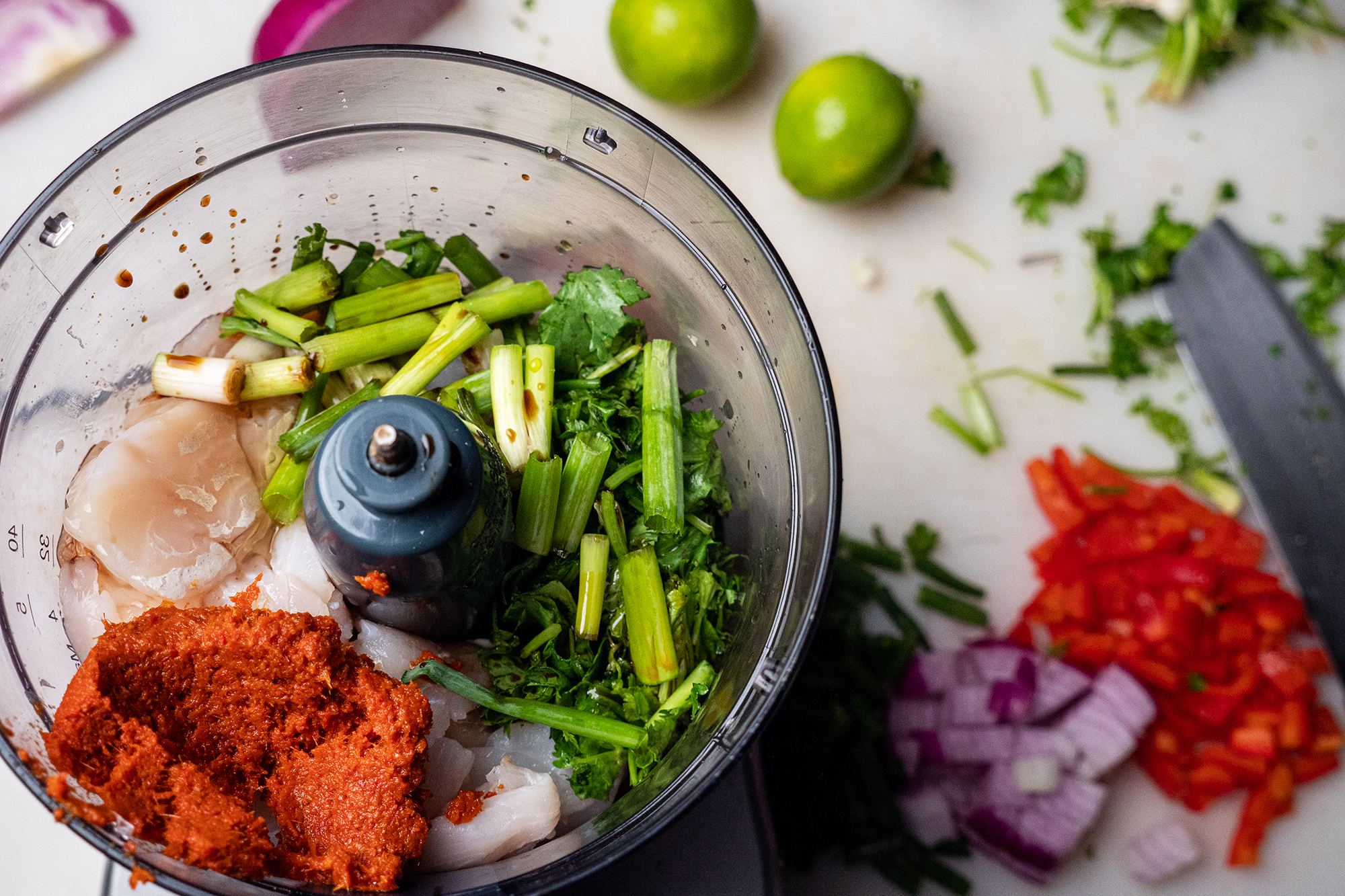 1 to 2 pounds fish filets
8 to 10 green beans
1 bell pepper
1/2 red onion
1/2 cup cilantro
2 tablespoons red curry paste
2 teaspoon salt
1 teaspoon black pepper
1 teaspoon onion powder
1 teaspoon garlic powder
1 teaspoon curry powder
1 teaspoon red pepper flake
2 teaspoons fish sauce
2 teaspoons soy sauce
2 tablespoons lime juice
1 egg
1/2 cup rice or all purpose flour, plus more if needed
For Serving:
Sweet chilli sauce
Cilantro
Lime wedges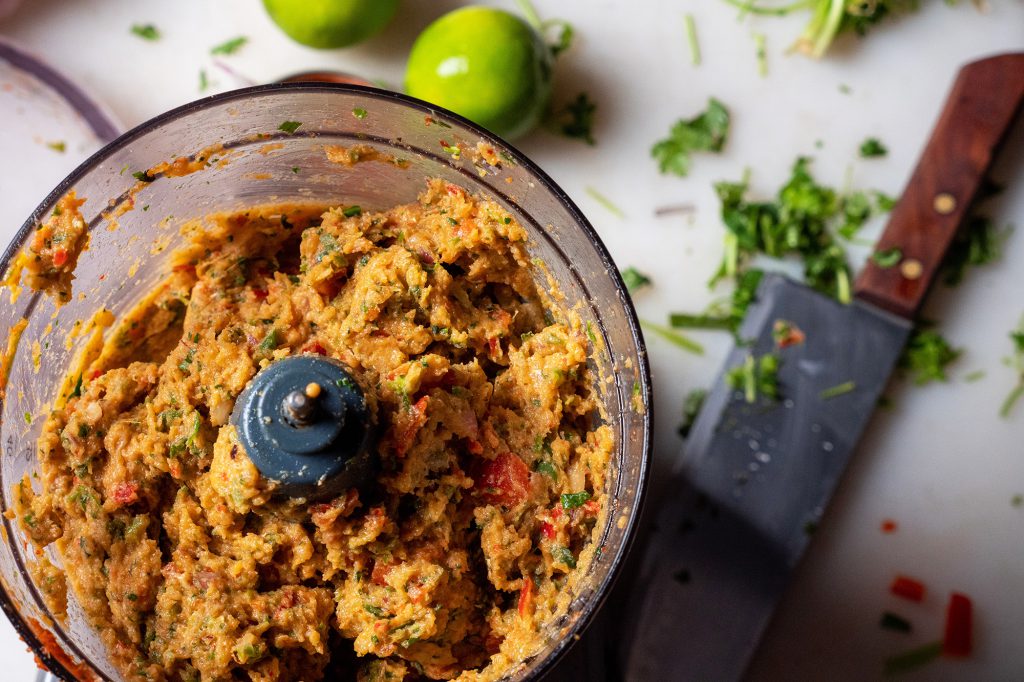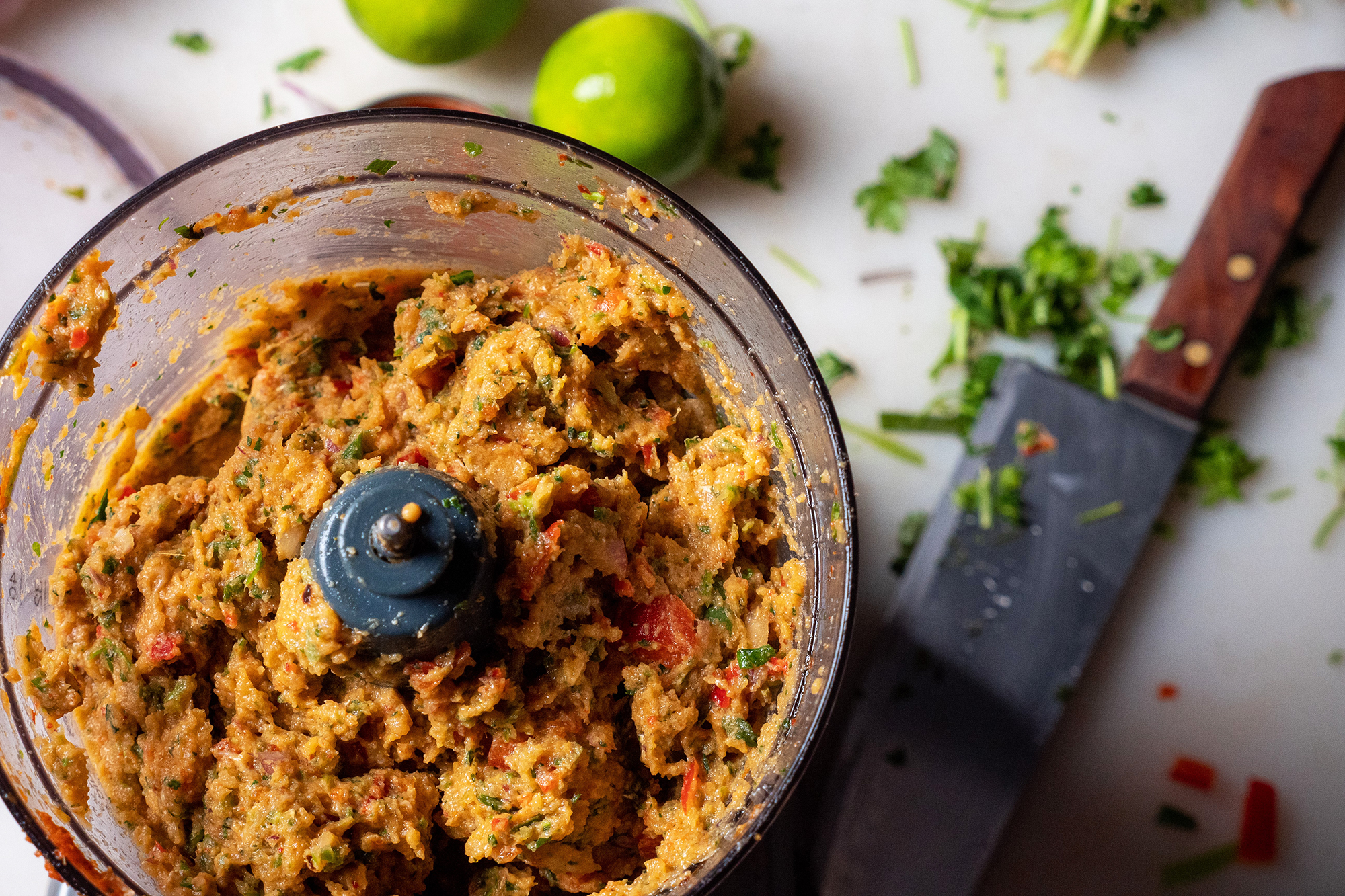 Directions
Roughly cut the fish filets, green beans, bell pepper, red onion, and cilantro.
Add the fish, vegetables, and herbs to a food processor, along with three tablespoons of red curry paste.
Add the salt, pepper, onion powder, garlic powder, curry powder, and red pepper flakes to the mix.
Add the fish sauce, soy sauce, lime juice, and egg, then pulse the food processor a few times to mix everything.
Add the rice flour and continue to pulse until the mix is almost a paste, but it is still studded with chunks of fish and veggies. Add more flour if needed, until the mix is thick enough to be scooped and formed into a patty.
Heat a light layer of vegetable oil in a sauté pan on low. Once the oil is hot (about two minutes), cook the fish cakes a few at a time. Be careful not to overcrowd the pan or the cakes will start to steam instead of fry. Cook on one side until golden brown, then flip and repeat.
Remove the fish cakes from the pan and set them on a paper towel to drain any excess oil. Serve with a sprinkle of cilantro leaves, a sweet chili sauce for dipping, and a spritz of lime juice.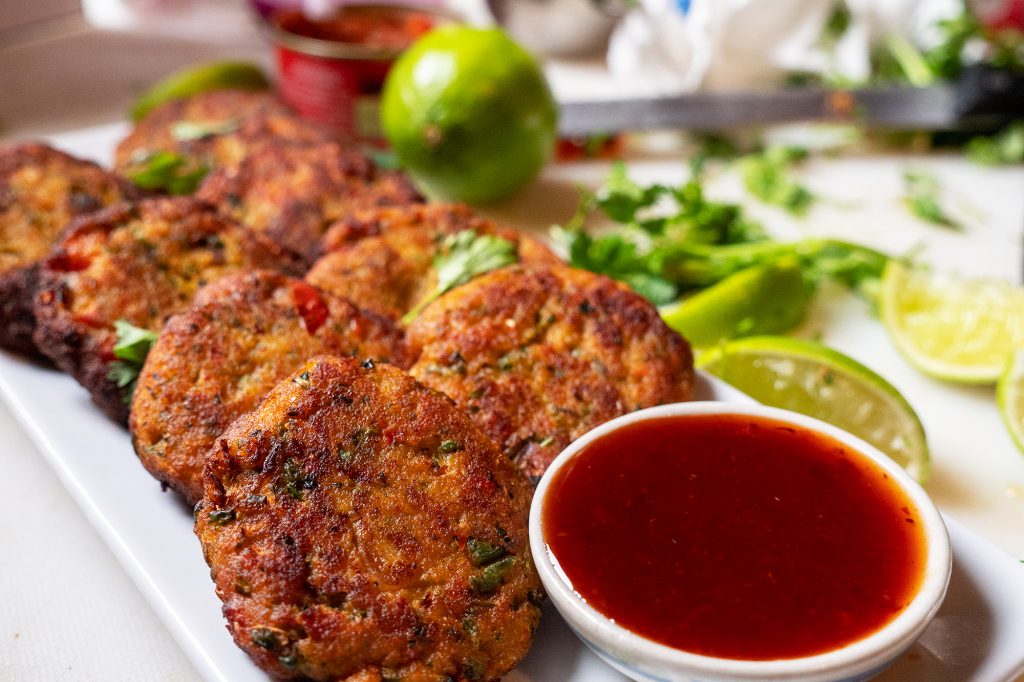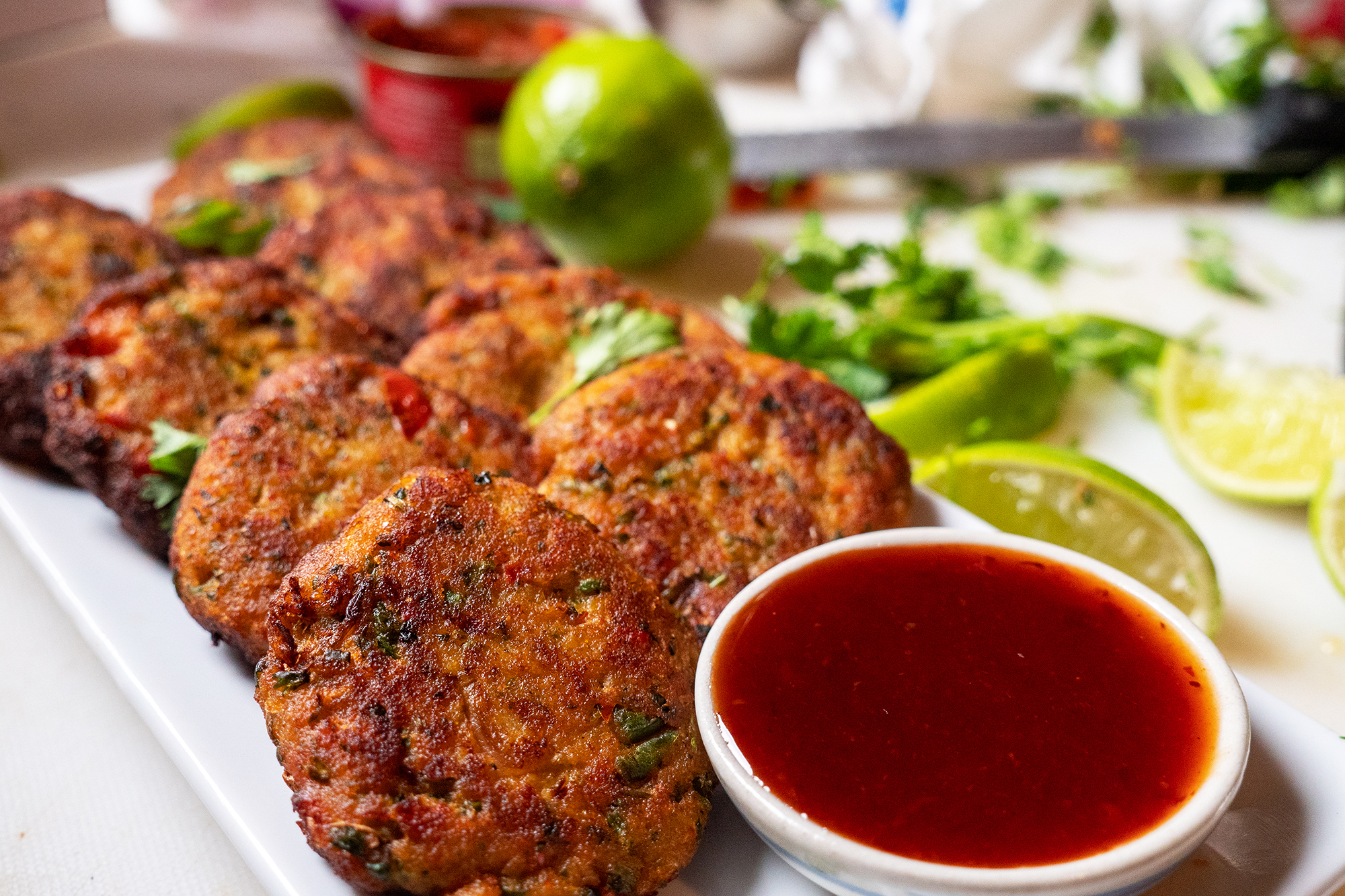 If you're a fan of crab or salmon cakes, you're going to love this recipe. These Thai-style fish cakes are light and fresh tasting with plenty of crunch from the vegetables in the mix. Paired with a little lime and some Thai chili sauce, these fish cakes can serve as an awesome appetizer or a standalone meal.
This easy recipe can be made with a huge variety of fish and vegetables depending on what you have available, so the next time you have to whip something up using fish that everybody will like, make yourself some Thai-style fish cakes.
Read Next: You Can Get a Great Filet-O-Fish Sandwich Without the Drive-Thru