It's a sunny, abnormally warm early evening in October, and Taylor Chamberlin is about 20 feet off the ground. Looking down from his treestand through the dense canopy, he sees his target: a whitetail cruising for acorns.  
Chamberlin draws his bow and lets an arrow loose. The deer is no more than 20 yards away. When the broadhead connects, the deer scurries out of sight. Chamberlin listens. Then he hears the deer go down. 
Scenes like this unfold across North America all autumn long, but unlike many, Chamberlin isn't on a sprawling piece of public land or a private lease in Alabama, Pennsylvania, Georgia, or Kentucky. He's in a quarter-acre suburban backyard in northern Virginia, less than a half-hour's drive from the White House and the busy streets of Washington, DC. This is suburban hunting.
Under the moniker of the "Urban Sportsman," Chamberlin has amassed a following of more than 13,000 on Instagram and 11,400 on his Hunt Urban YouTube channel. His mission? To help bridge the gap between hunters and nonhunters in urban and suburban areas, while also feeding the homeless and helping attract new — and often unlikely — hunters to the sport.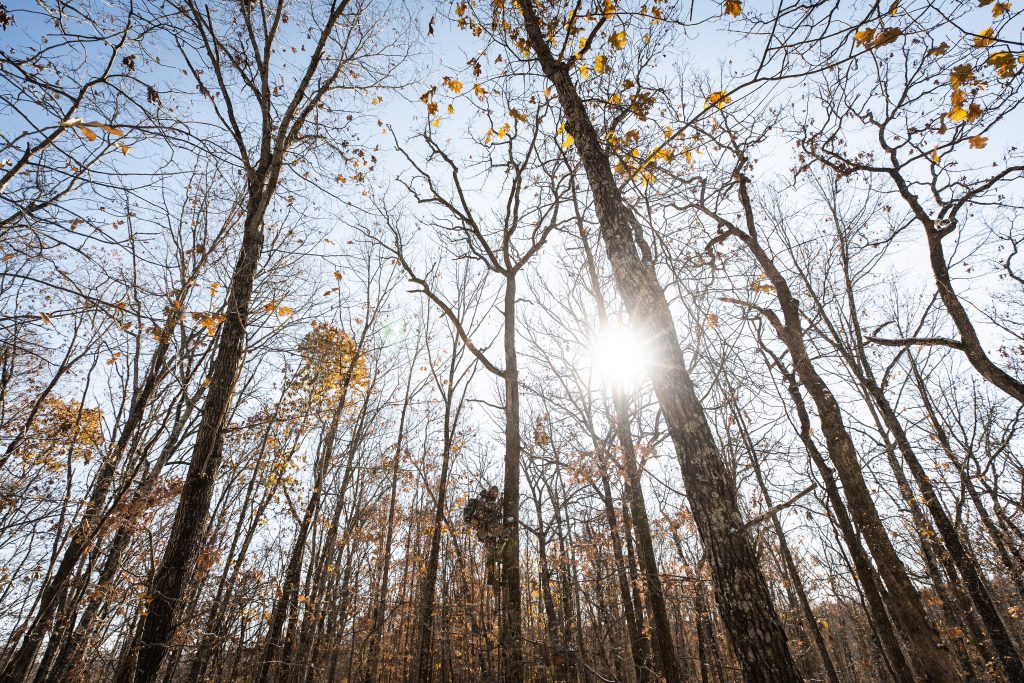 For Chamberlin, being a newbie to the sport — which he acknowledges has "pretty serious barriers to entry" — is a familiar feeling. He grew up in a nonhunting family in the same DC suburbs where he now operates.
"I don't come from a hunting family, at all," he told Free Range American. "When I was in high school, I always had a love for hiking and being outdoors. My mom's dad was a hunter. He taught me to shoot a recurve bow, but I never put two and two together."
Once he went off to college, Chamberlin began teaching himself how to hunt, which proved trickier than expected.  
"That process was a long and painful one. I was basically reading any book or magazine article, or watching any TV show that was related to hunting, and trying to learn everything I could," he said. "But a lot of that stuff isn't realistic to real-world hunting." 
A culture clash
Once back home in Virginia, Chamberlin began hunting whitetail deer on a military base, which proved to have considerably fewer deer than many of the local roads and backyards of Virginia's Fairfax County. 
While estimates vary, there's little denying that there's an overpopulation of whitetail deer in the region. According to local officials, a healthy ecosystem can support 15 to 20 deer per square mile. Many of Chamberlin's suburban hunting areas estimate deer density to be between 40 and 100 per square mile — with some estimates up to four times that.
For Chamberlin, the problem — at least initially — was that many local homeowners had made up their minds about hunting and hunters, despite never having been exposed to either. 
"Once they get to know me a little bit, it's very common for them to tell me that I'm not what they expected me to be," he said. "What they're saying is that I'm not some bloodthirsty redneck or Elmer Fudd shooting from a truck. But that's what people's perception of a hunter is. They don't think it could be someone who lives in a community, who is relatively intelligent and normal, that they'd enjoy hanging out with." 
On the other hand, Chamberlin said that he's begun noticing new, unlikely hunters take up the sport, ranging from stereotypical hipsters looking for a new outdoor pursuit to doctors and lawyers.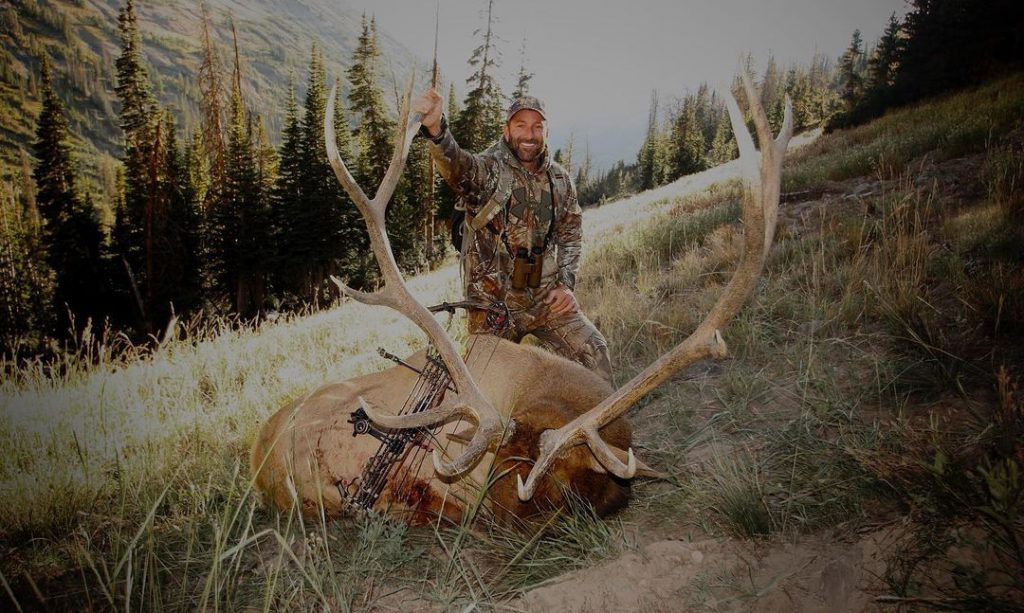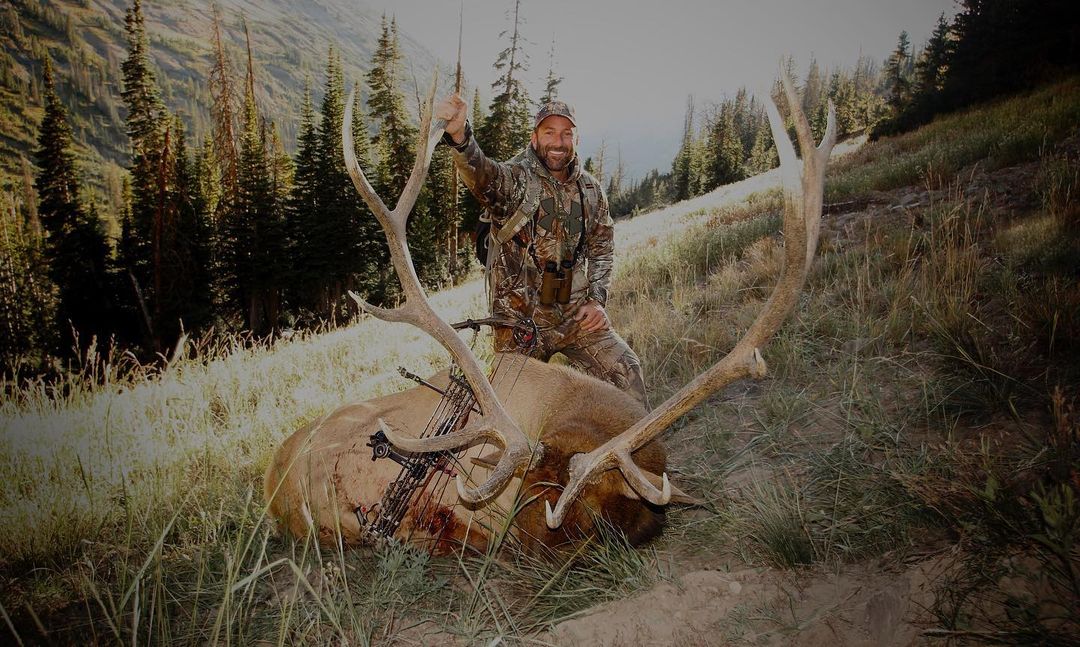 In many cases, he added, new hunters are being drawn to the sport by health concerns and the benefits of game meat, which is naturally low in fat and high in omega-3 fatty acids, iron, and zinc. In some cases, these nonhunters have been introduced to the idea by "celebrity" hunters, which include popular podcaster Joe Rogan, actor Chris Pratt, and bowhunter Cameron Hanes. Collectively those three have a following of over 41 million on Instagram alone. 
"They care about the food they're putting into their body," he said. "But they don't want to go to Whole Foods and buy grass-fed bison for $30 a pound." 
In other cases, people are more convinced by the community service aspect of hunting. In Chamberlin's case, the bulk of the meat he harvests goes to a Virginia-based organization called Hunters for the Hungry, which donates the meat to the homeless. Since its inception in 1991, the organization has provided more than 7.2 million pounds of food to the less fortunate. 
"[Would-be hunters] can have a hobby where they're also providing a service to the community," Chamberlin said. "It's fun and requires a lot of skill, practice, patience, and thought. At the end of the day, the reward is 90 pounds of the best free-range red meat in my freezer. It's cool to see more and more people getting into that."
Advice for beginners
Even as more people get involved in bowhunting, Chamberlin believes that there are many more who still don't know where to begin. For those who live in more built-up areas, suburban hunting is not a common pastime. 
For them, his advice is simple.  
"YouTube university is the greatest place in the world. Or you could find a mentor. Get with someone who knows what they're doing. Ask questions and feel comfortable learning," he said. "Just get out there, get a mentor, shoot a bow, and go from there." 
While suburban hunting might not be for the beginner, it is these people, Chamberlin added, that he wants to reach out to. 
"I hope to help educate or cut off even a little bit of that steep learning curve," he said. "That's my goal."