Beef Wellington is an iconic British dish that lends itself well to a wild game adaptation. In fact, plenty of you will probably prefer the venison Wellington you're about to learn how to make, and that's a good thing.
In the traditional recipe, a beef tenderloin is covered in duxelles (basically sauteed mushrooms and onions), then wrapped in salty prosciutto (or parma ham as the Brits call it), and it's all sealed in a layer of pastry dough. It's then baked till the meat is perfectly cooked on the inside and the pastry is golden brown on the outside.
But you don't need to be royalty or know fancy culinary terminology to appreciate what is basically a log-shaped steak pie. For us lowly peasants with a few of the king's deer in our freezer, a venison Wellington is a great way to class up your kingdom, or queendom, or whatever you've got going on.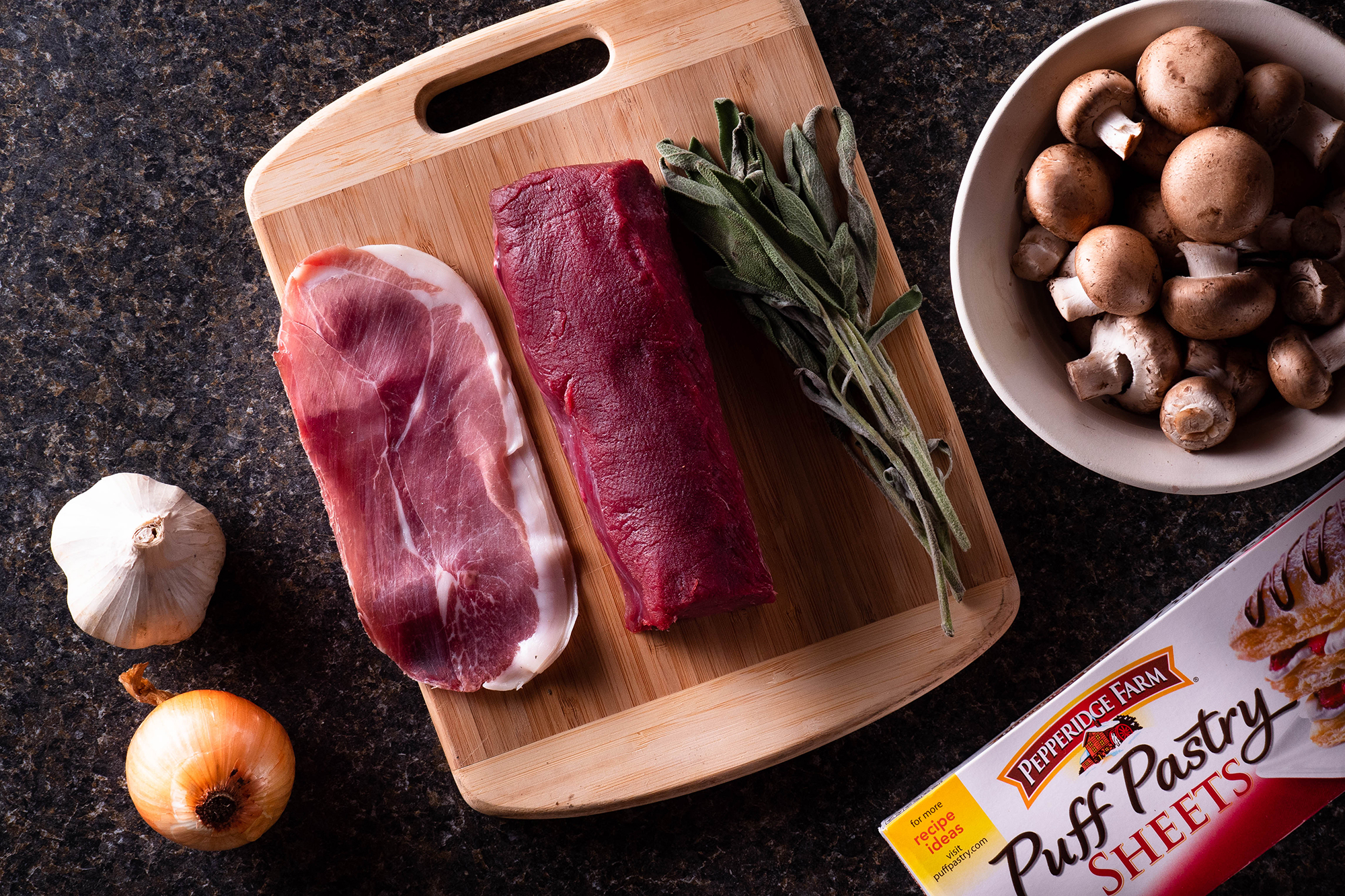 While you can make a venison Wellington with the inner tenderloins, a piece of backstrap is a better choice because it will hold a better "log" shape and cook more evenly. You can also stuff the Wellington with whatever else you want. Fillings like liver pâte, bacon, prosciutto, sauteed greens, or cheese are often used.
Whatever you use, it's crucial to remove as much moisture as possible, or the pastry layer won't cook properly and will come out soggy instead of flaky. That means, if you're going to add garlicky spinach or if you want to wrap the loin with bacon, you need to partially cook it first.
Wellington is a great recipe to pull out on special occasions or when you want to impress. Because of the work involved, it's not the type of thing you're likely going to make too often; at the same time, nothing about it is particularly difficult. This dish merely requires some attention to detail and patience between steps to pull it off perfectly. There are also a lot of necessary hurry-up-and-wait steps that ensure the shape of the Wellington withstands the cooking process, so prepare to be patient.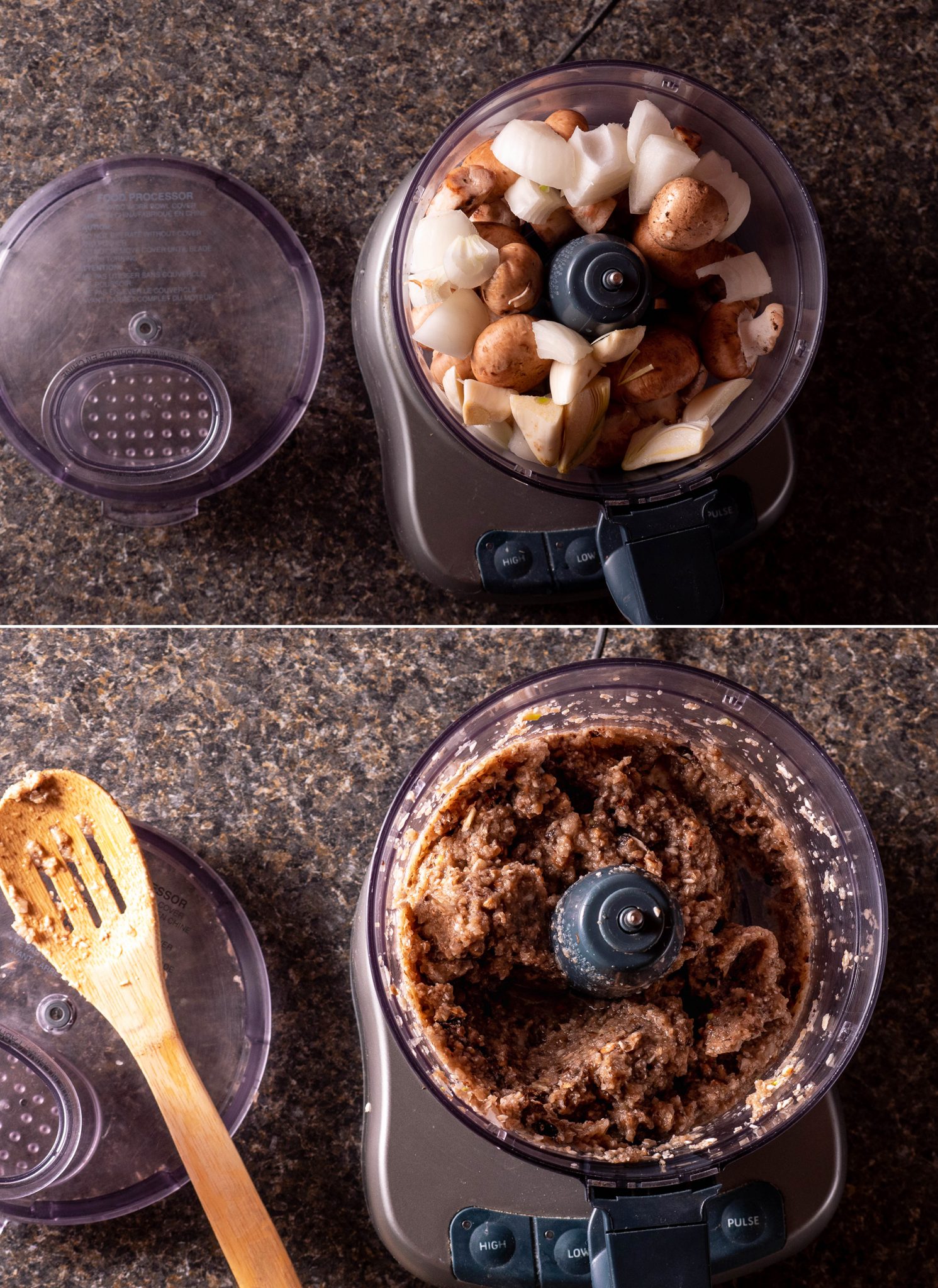 If you don't care much about how your Wellington looks in the end, you can skip or shortcut some of the wrapping and chilling steps. Just know, it's not going to be as tight and symmetrical or as pretty as if you did, and a big reason for making a Wellington in the first place is the presentation.
I used to sneer at venison Wellingtons thinking they were overhyped and that I'd rather eat all the ingredients separately than go through the additional work just for a little aesthetic flair. But the truth is, the extra effort and flair make it special, and it tells those you make it for that they are worth the work.
Here's a straightforward recipe for venison Wellington that you can adapt to your tastes. For this recipe, I chose to use traditional duxelles, some whole grain mustard, as well as a wrap of prosciutto and sage leaves for flavor and structure.
Related: Poutine Recipe Twist: Use Wild Turkey Wing Meat and an Air Fryer
---
Venison Wellington Ingredients
1 Venison backstrap
1-2 cups Mushrooms
2 cloves garlic
1/2 Spanish onion, diced
2 oz. butter
1 teaspoon fresh thyme
2 teaspoons kosher salt, divided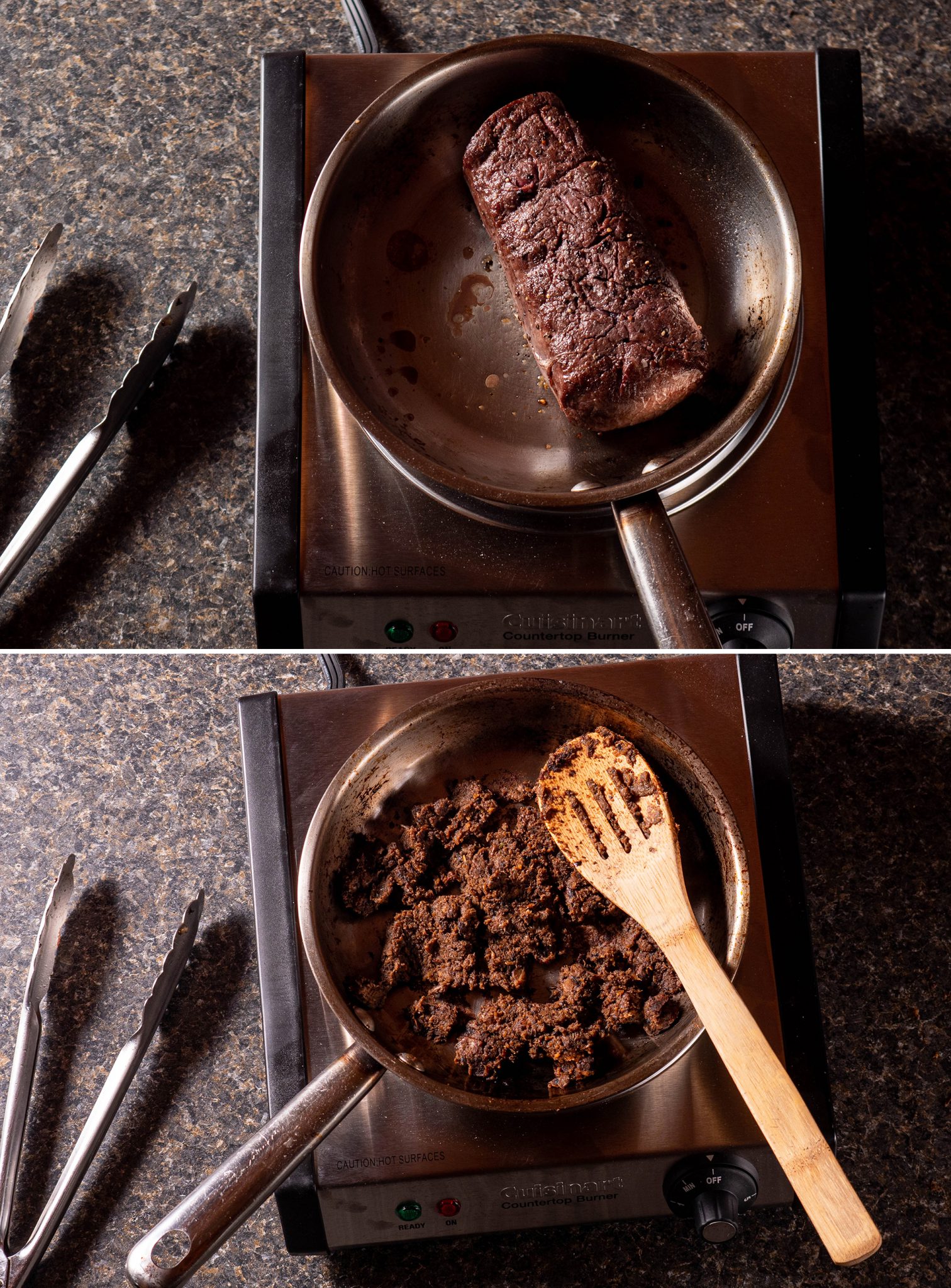 1 teaspoon ground black pepper, divided
1 tablespoon mustard, whole grain or dijon
4-6 slices Prosciutto
10-15 fresh sages leaves
1-2 sheets frozen or fresh puff pastry
1 egg
1 tablespoon milk
Basic Brown Gravy Ingredients
1 oz. butter
1/4 cup all-purpose flour
1/4 cup red wine, dry
1/2 cups beef or game stock
1/2 teaspoon kosher salt
1/4 teaspoon black pepper, ground
1/4 teaspoon garlic powder
1/4 teaspoon onion powder
2 teaspoons heavy cream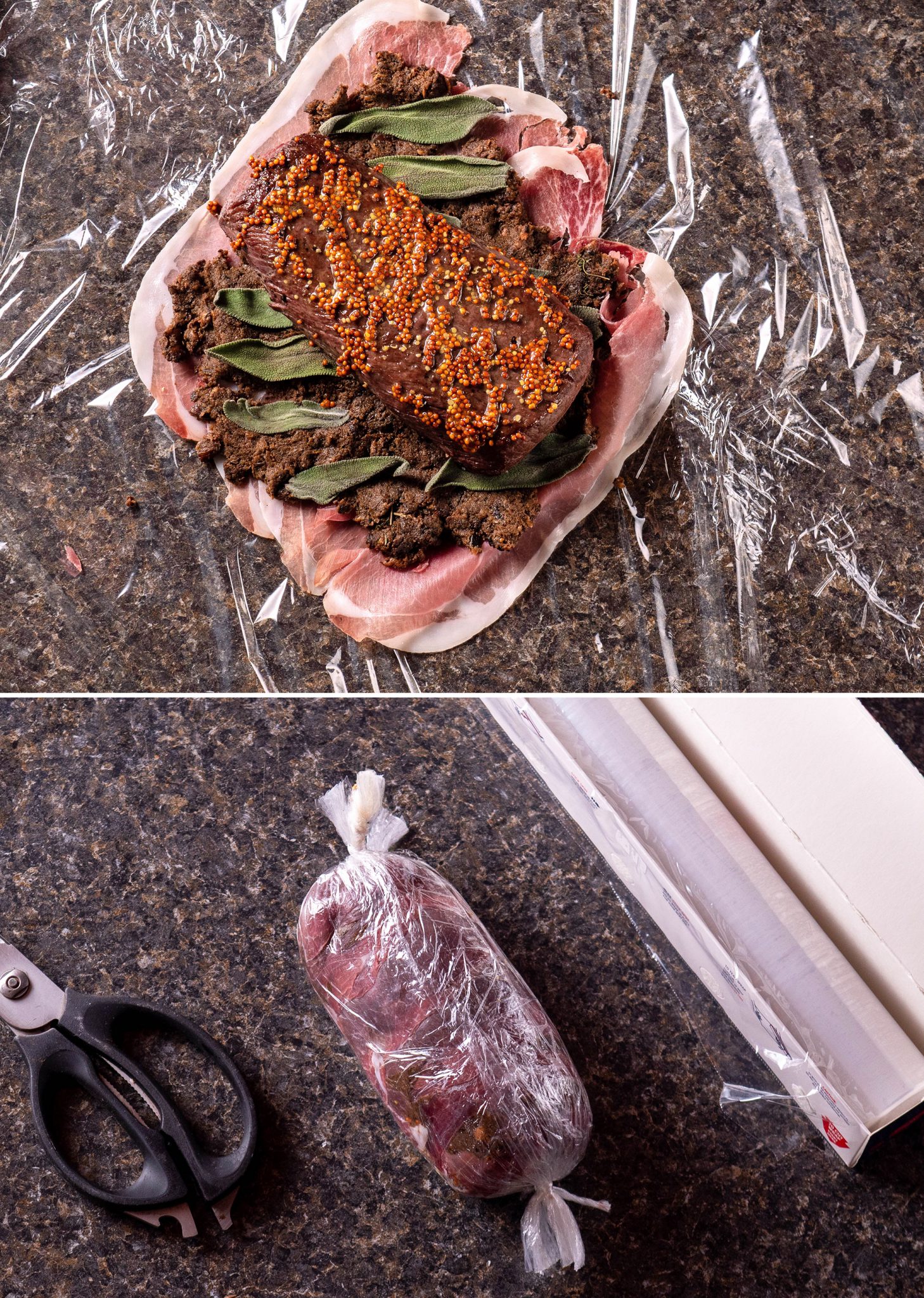 RELATED: Classic Venison Osso Buco Is Stupid Simple and Guaranteed to Impress
---
Directions
Pulse the mushrooms, onion and garlic in a food processor until the mix is cut into small pieces with a few larger chunks of mushroom dispersed throughout. Add the thyme and a pinch of salt and pepper, and pulse once or twice more.

Saute the mushroom mix on low heat in butter until most of the moisture has evaporated from the pan. Transfer to a bowl and refrigerate until cool.

Sprinkle the backstrap with salt and pepper and quickly sear it on all sides in a hot pan with a little olive oil, then transfer to a plate and refrigerate till cool.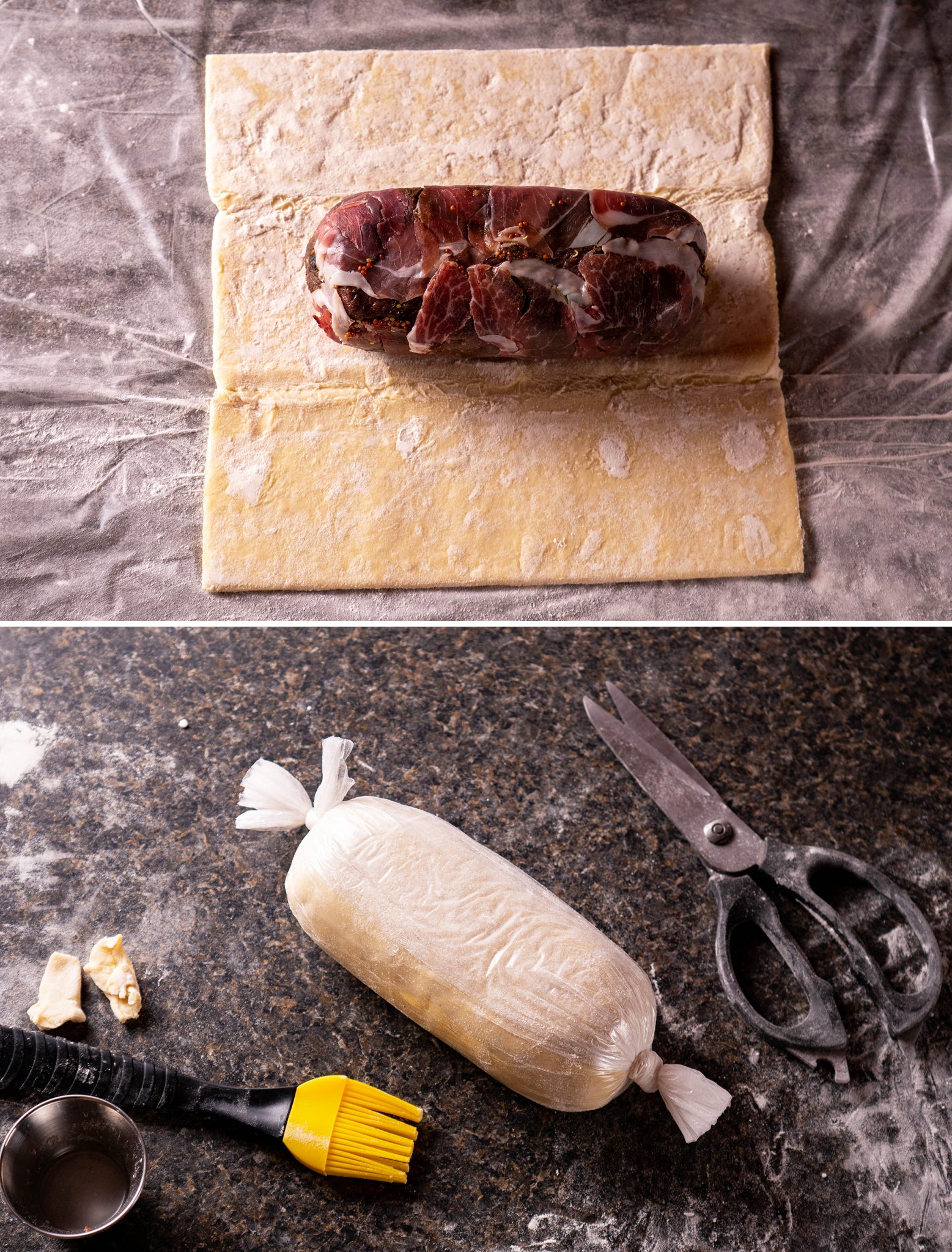 Lay several pieces of plastic wrap down on a cutting board making at least a 12 x 12-inch sheet. Create a sheet of prosciutto on the wrap by overlapping the long edges of 4 to 6 pieces. Spread the duxelles (mushroom and onion mix) evenly across the prosciutto then place the backstrap at the end of the wrap parallel with the prosciutto. Brush the backstrap in whole grain mustard, then roll the whole thing up using the plastic wrap to help mold it into an even log.

Roll and tie the ends of the plastic wrap tightly, then refrigerate for a few hours to help set the shape.

Follow the defrosting instructions for your frozen puff pastry, or make your own if you're a glutton for punishment. One standard sheet of puff pastry should be enough, but depending on the size of your loin, you may need to connect two sheets of pastry by simply pinching the edges together.

Lay out more layers of plastic wrap on a cutting board, then very lightly dust the center with sifted flour.

Place the sheet(s) of puff pastry on top of the plastic wrap layers.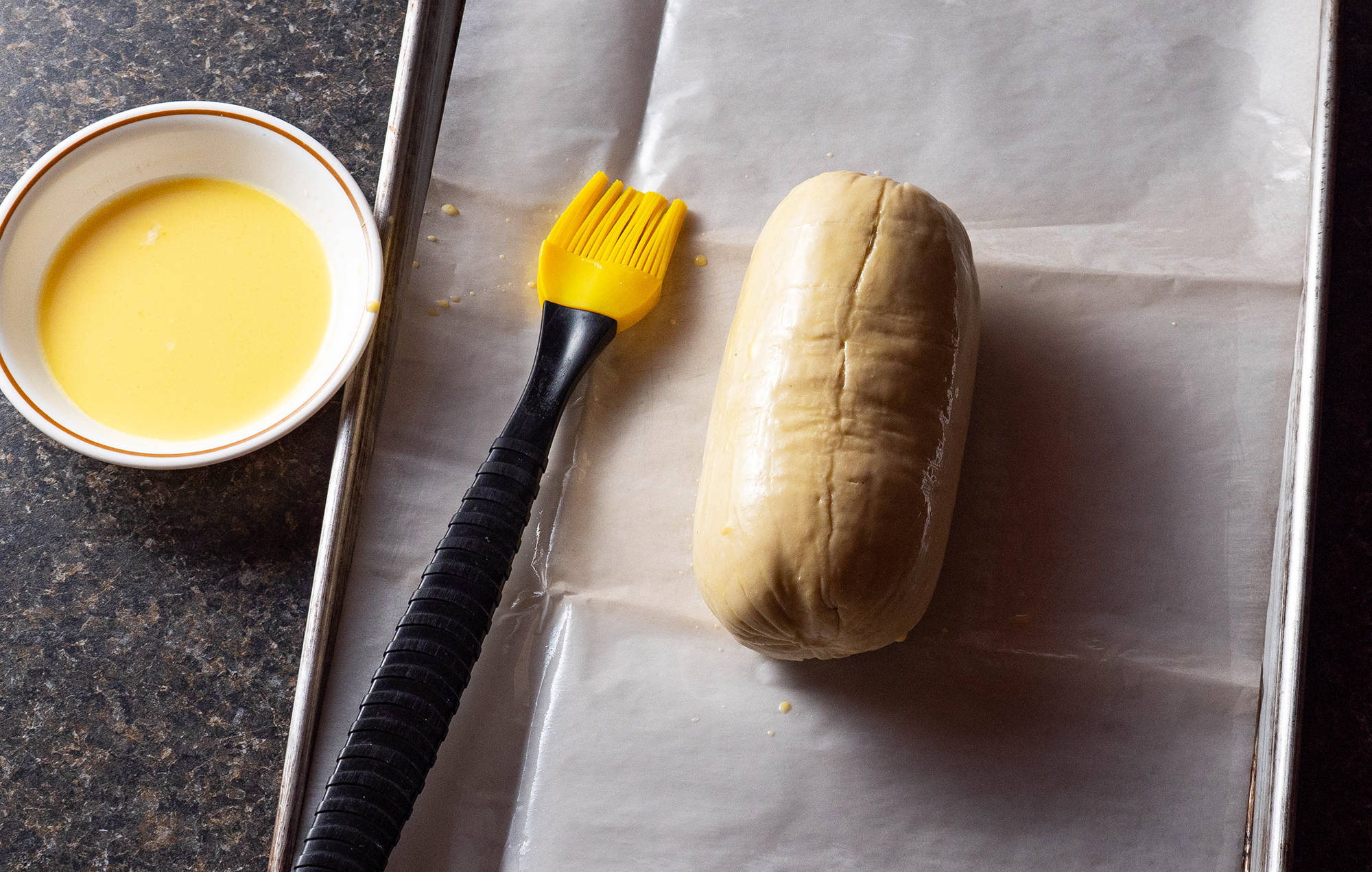 Remove the wrapped loin from the plastic and place it in the center of the pastry parallel with the long edge. Wrap the pastry around the loin like you would a present, removing excess dough, and sealing the edges. You may need to brush a drop or two of water on the seam to get it to close. Roll the plastic wrap around the venison Wellington, forming a long, even cylinder, and tie off both ends tightly. Refrigerate for at least a few hours or overnight.

Preheat an oven to 450 degrees. Place a sheet of parchment paper on a baking sheet and very lightly spread a few drops of vegetable oil across the parchment with a paper towel.

Prepare an egg wash by beating one egg into a tablespoon of whole milk.

Unwrap the Wellington and place it on the sheet tray with parchment paper. At this point, you can also decorate the dough by carving patterns into it with a sharp knife, but this is optional.

Brush the Wellington with the egg wash, then place it in the oven. Bake for 15 minutes, then lower the oven to 425 degrees. Brush the Wellington again with egg wash and sprinkle some coarsely ground salt on top. Bake for another 15 minutes or so.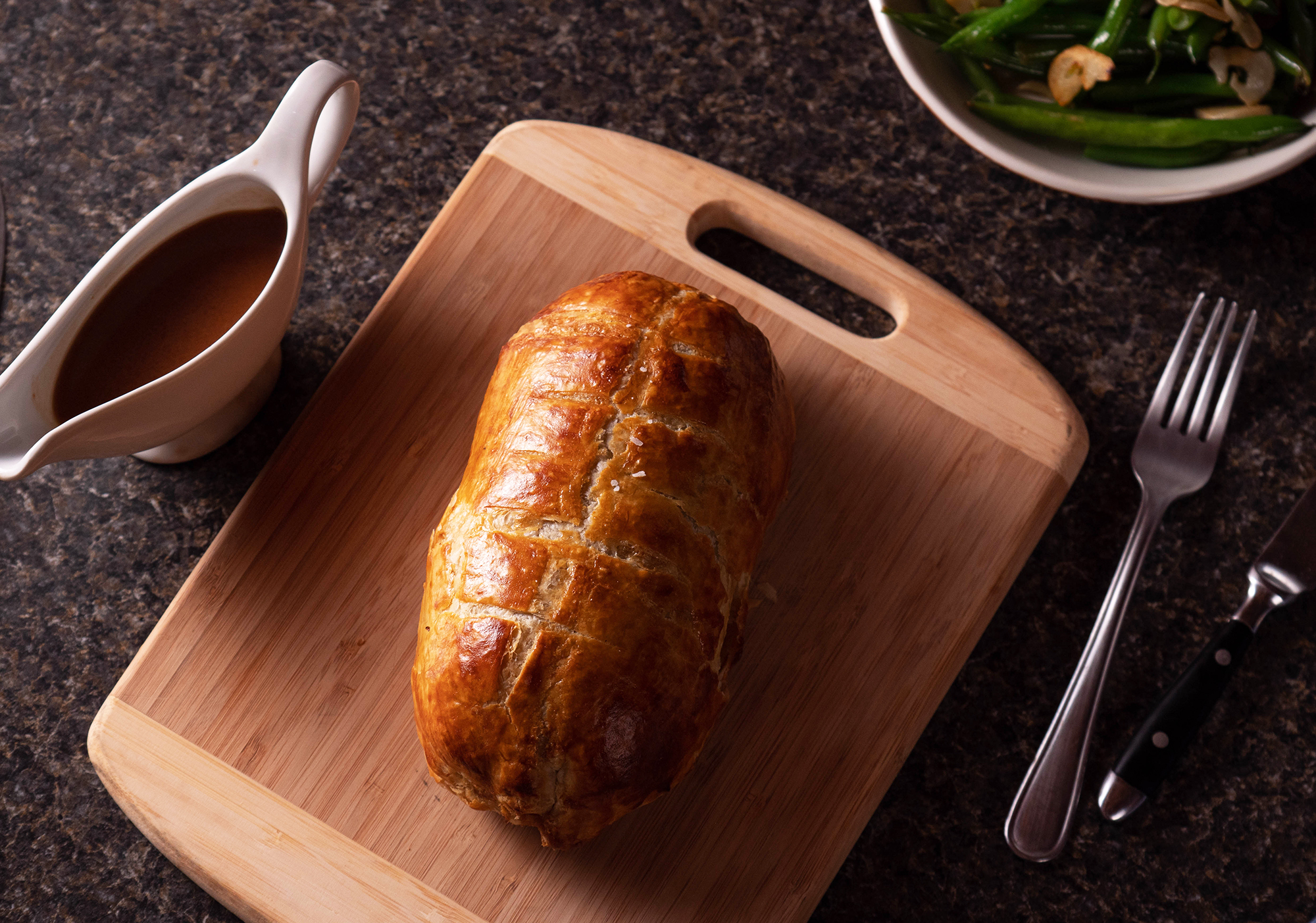 Once the crust starts to become golden brown, check the temperature with a probe thermometer. When the internal temperature hits about 115 degrees, pull it from the oven and let it rest for about 10 minutes for a final temperature of about 125 degrees for rare to medium rare. Specific cook times will vary based on the size of the loin and the amount and type of fillings. Expect the internal temperature to rise roughly 10 to 20 degrees while resting, so plan according to your desired doneness.

Slice and serve the venison Wellington with a thick brown gravy, a side of mustard or horseradish, and your choice of vegetables and potatoes.
RELATED: Birria-Style Venison Tacos: A Delicious Way to Prepare Tough Cuts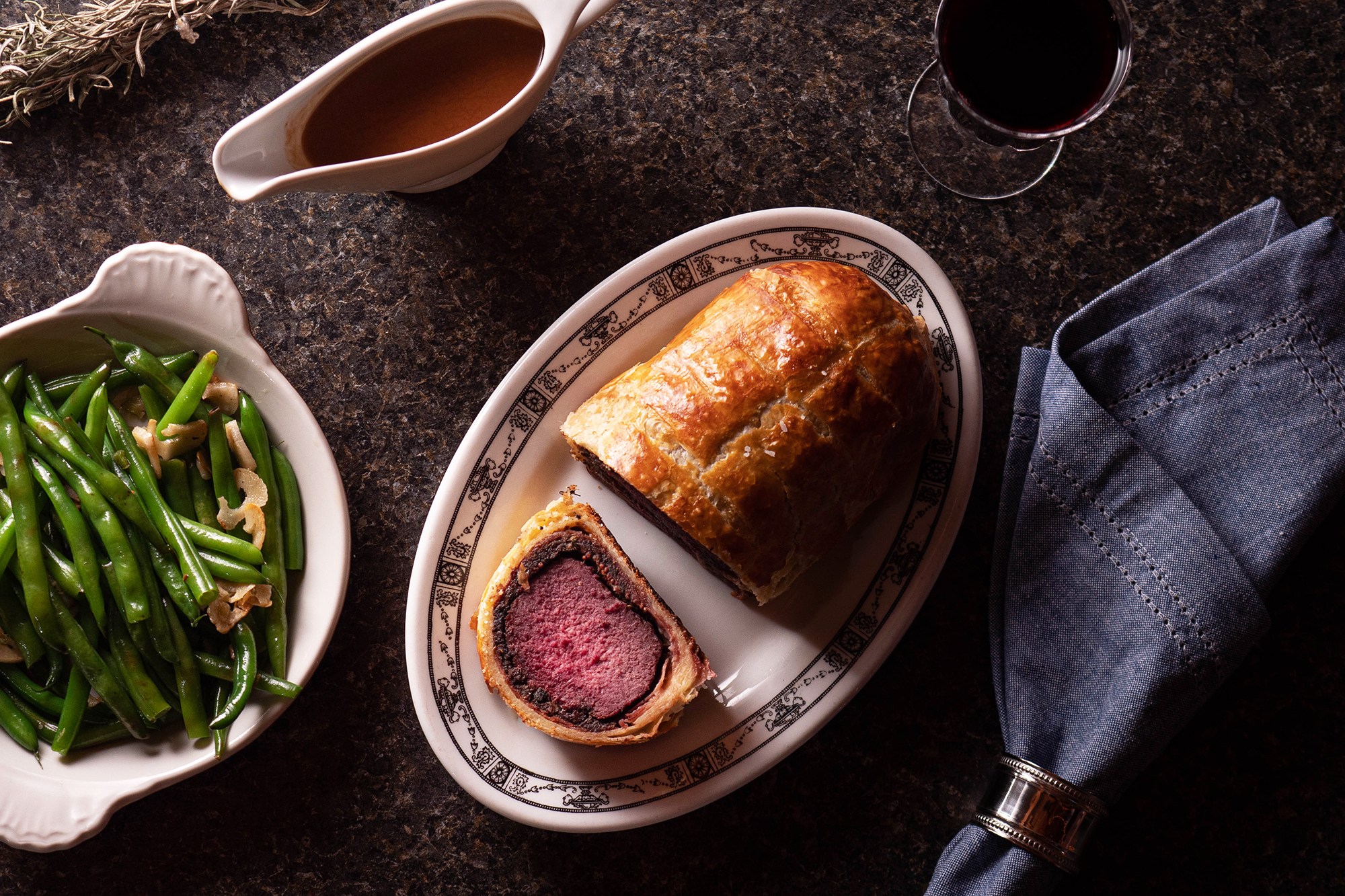 How To Make Simple Brown Gravy
Melt one ounce of butter in the bottom of a pan, then stir in about two tablespoons of sifted all-purpose flour. Mix and fold together until the flour incorporates into the butter and begins to brown in the pan. Deglaze the pan with 1/4 cup of red wine, then whisk in 1 1/2 cups of beef or game stock.
Season with salt, pepper, and onion, and garlic powder, then whisk on low until thick. In the last minute of cooking, fold in a dash of heavy cream or a small pad of butter.
READ NEXT: How to Cook the Perfect Fried Squirrel