While french fries and hot gravy have been an American staple since at least the 1950s, it was our neighbors to the north who perfected it. French-Canadians began embellishing simple deep fried potatoes by adding not only gravy but also cheese curds and other toppings. Poutine was born. 
Since then, the possibilities of poutine have expanded to include a variety of gravies and toppings beyond the simple combo of fries and cheese curds. It has evolved into not only a symbol of Québécois pride but an internationally loved working man's meal.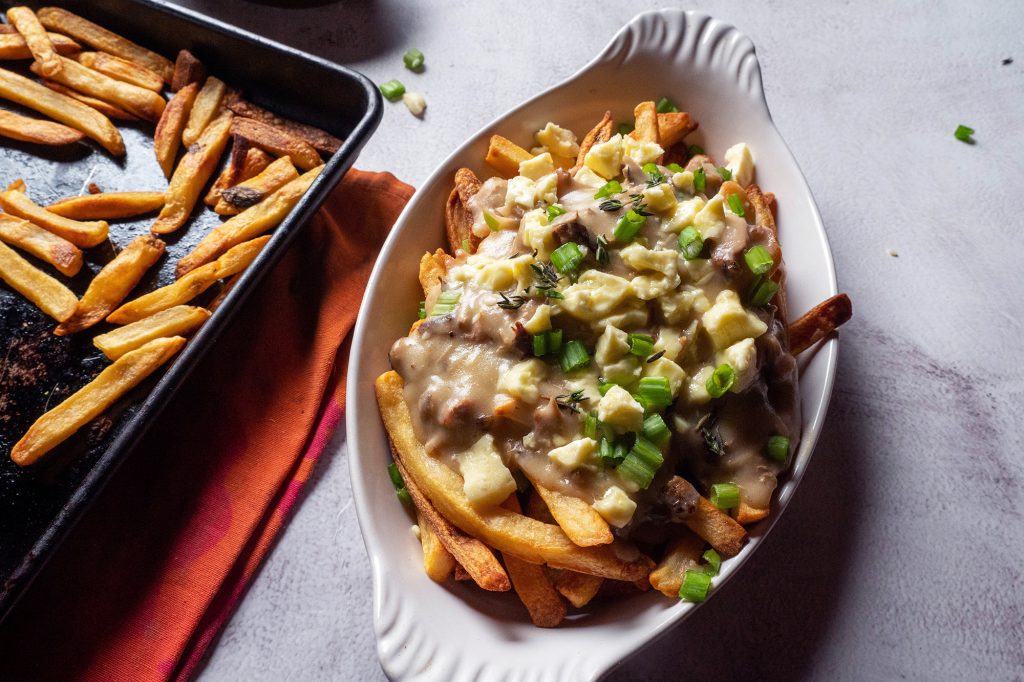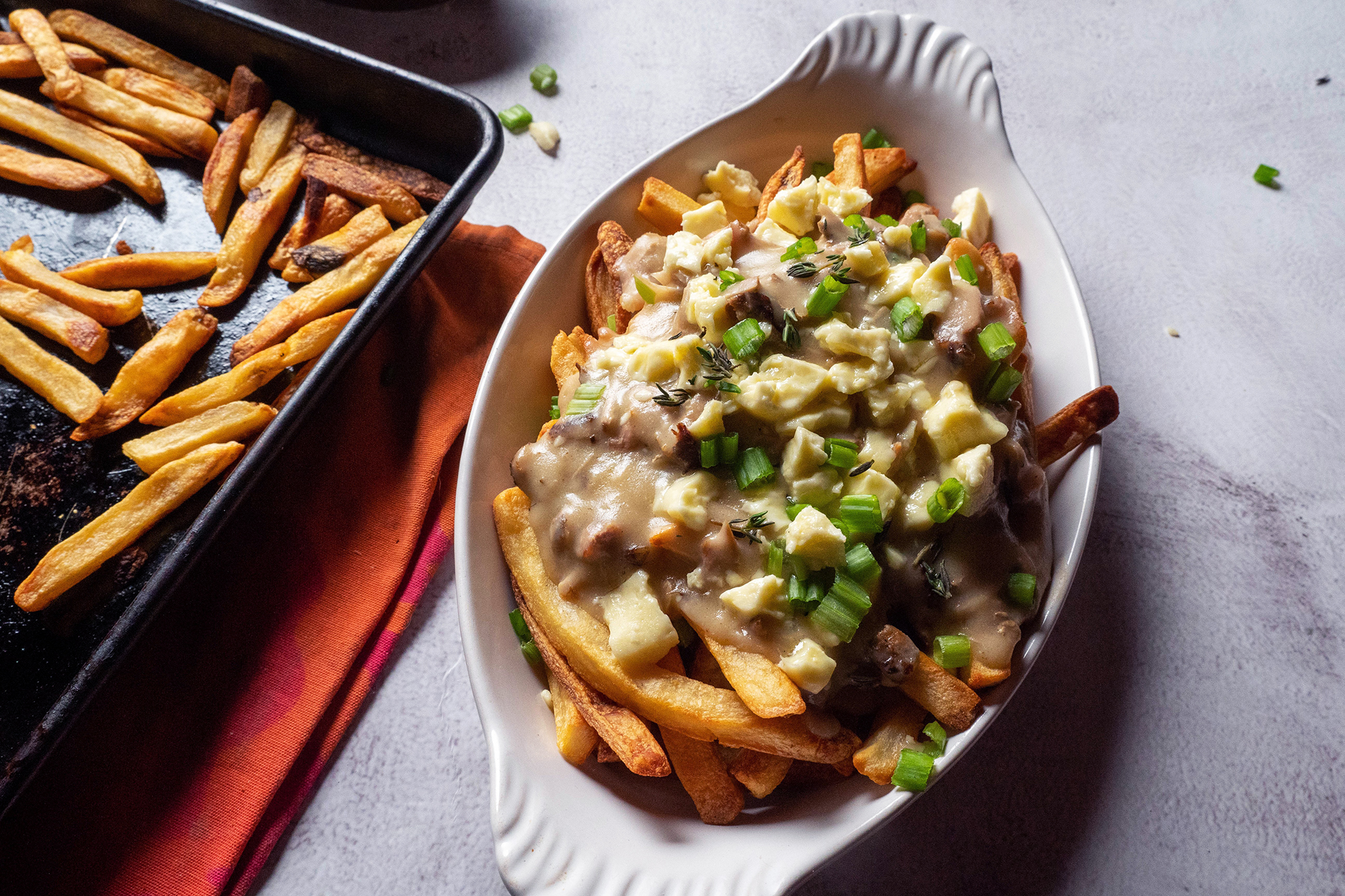 RELATED: Birria-Style Venison Tacos – A Delicious Way to Prepare Tough Cuts
Poutine is a stick-to-your-ribs kind of dish you want to eat after a long day in the cold. And there's nothing better than a plate of poutine to soak up excess alcohol. 
Poutine is easy to make and works great with a wild game spin. If you're like me and don't own a deep fryer, or don't want to go through the trouble of setting one up and breaking it down for a batch of french fries, you can still make delicious poutine with oven-baked russet potatoes, frozen french fries, or air fryer fries.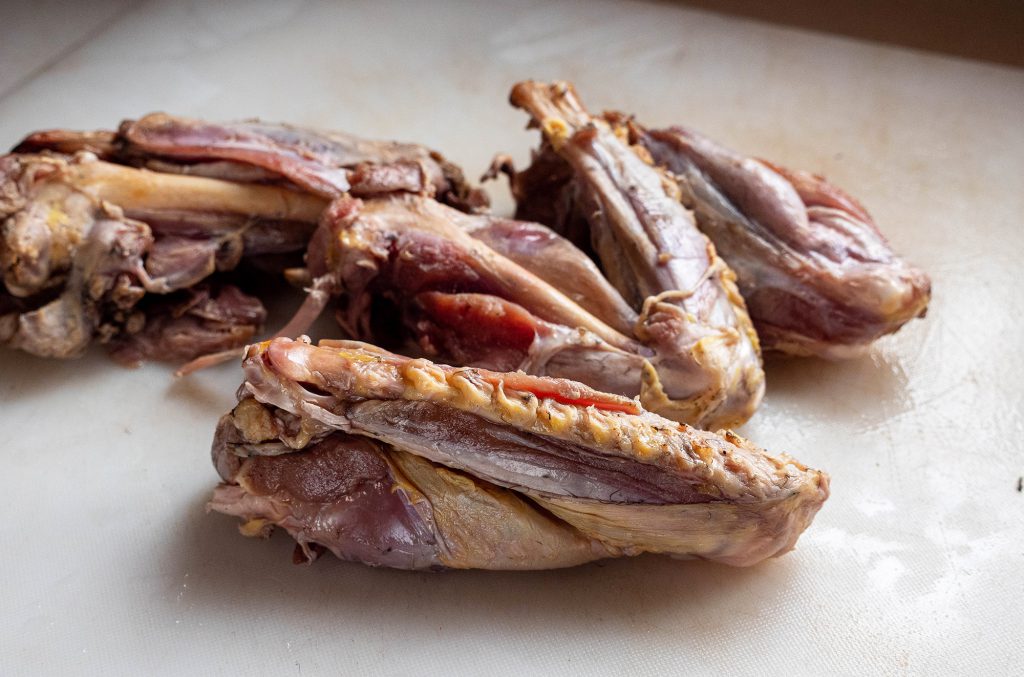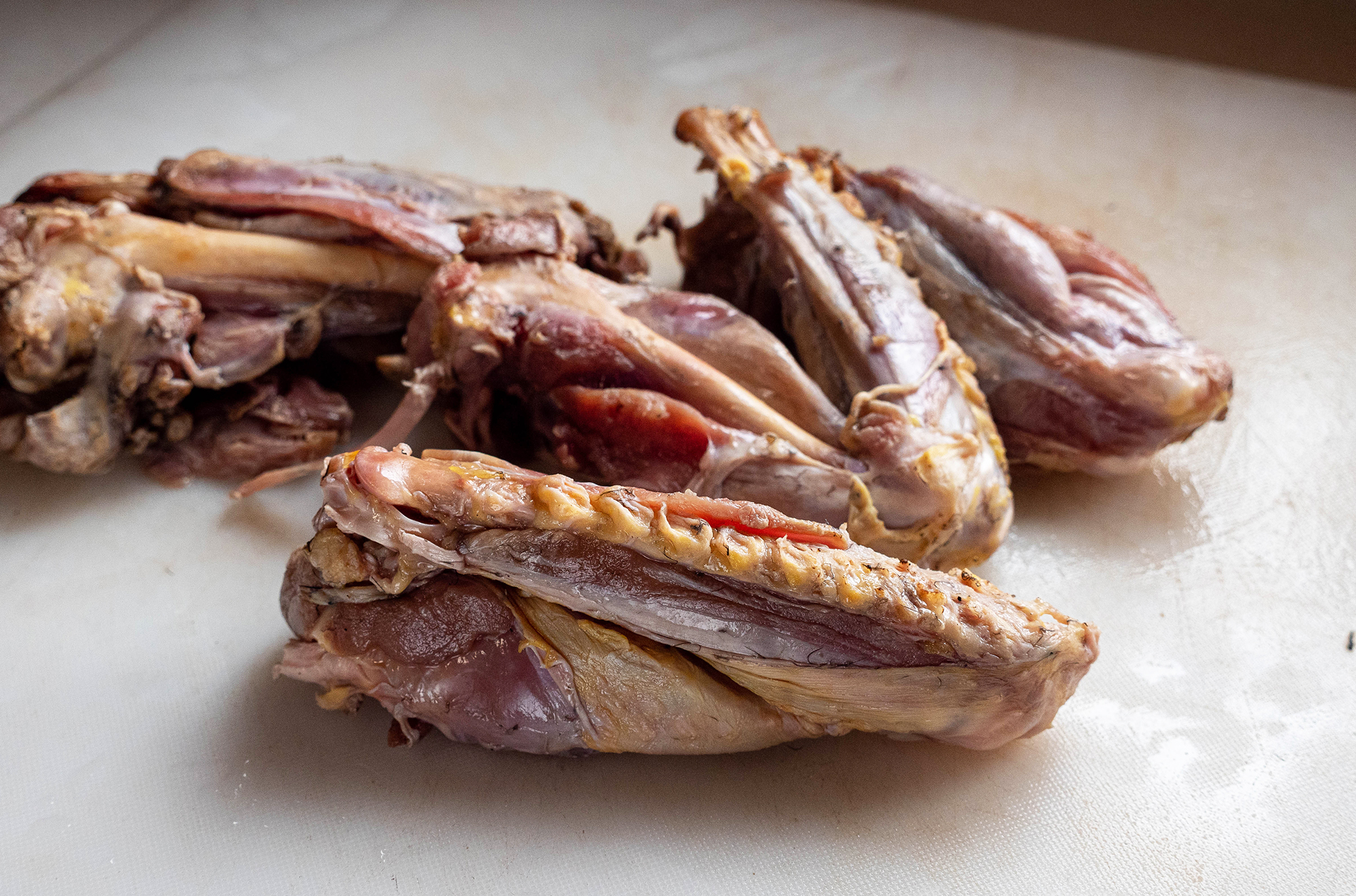 While poutine gravy is typically a brown beef gravy made from beef stock, I used wild turkey stock and wing meat for my gravy, but you can use whatever stock and meat you have available. Meat in the gravy itself is not necessarily traditional, but hey, this is America. 
RELATED: Deer Ribs – A Foolproof Bone-In Recipe That Never Fails
Wild Turkey Poutine Recipe Ingredients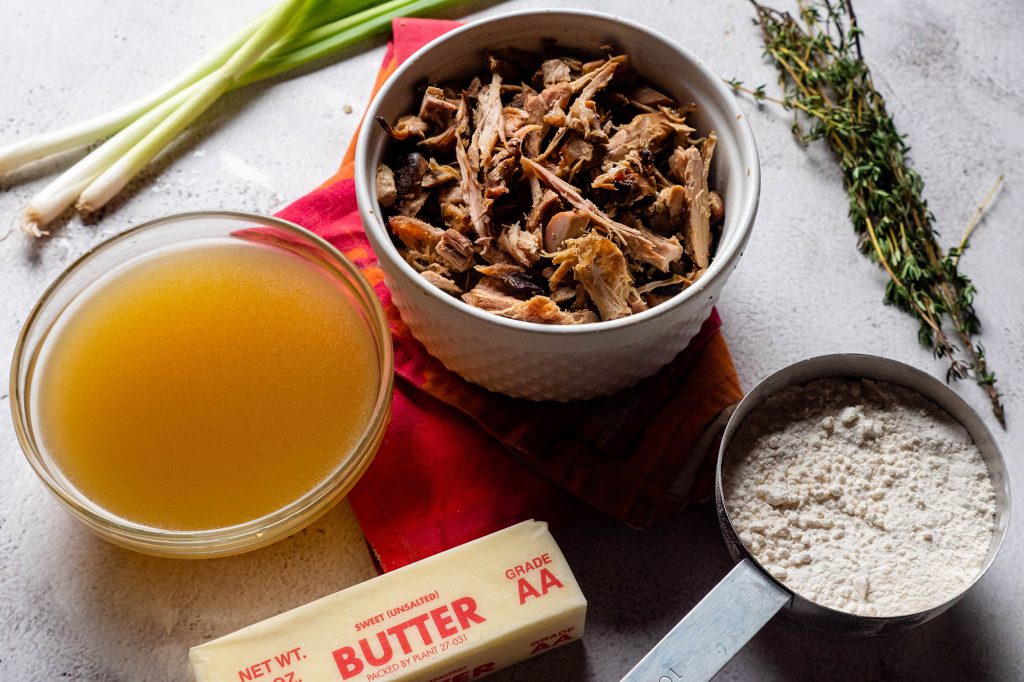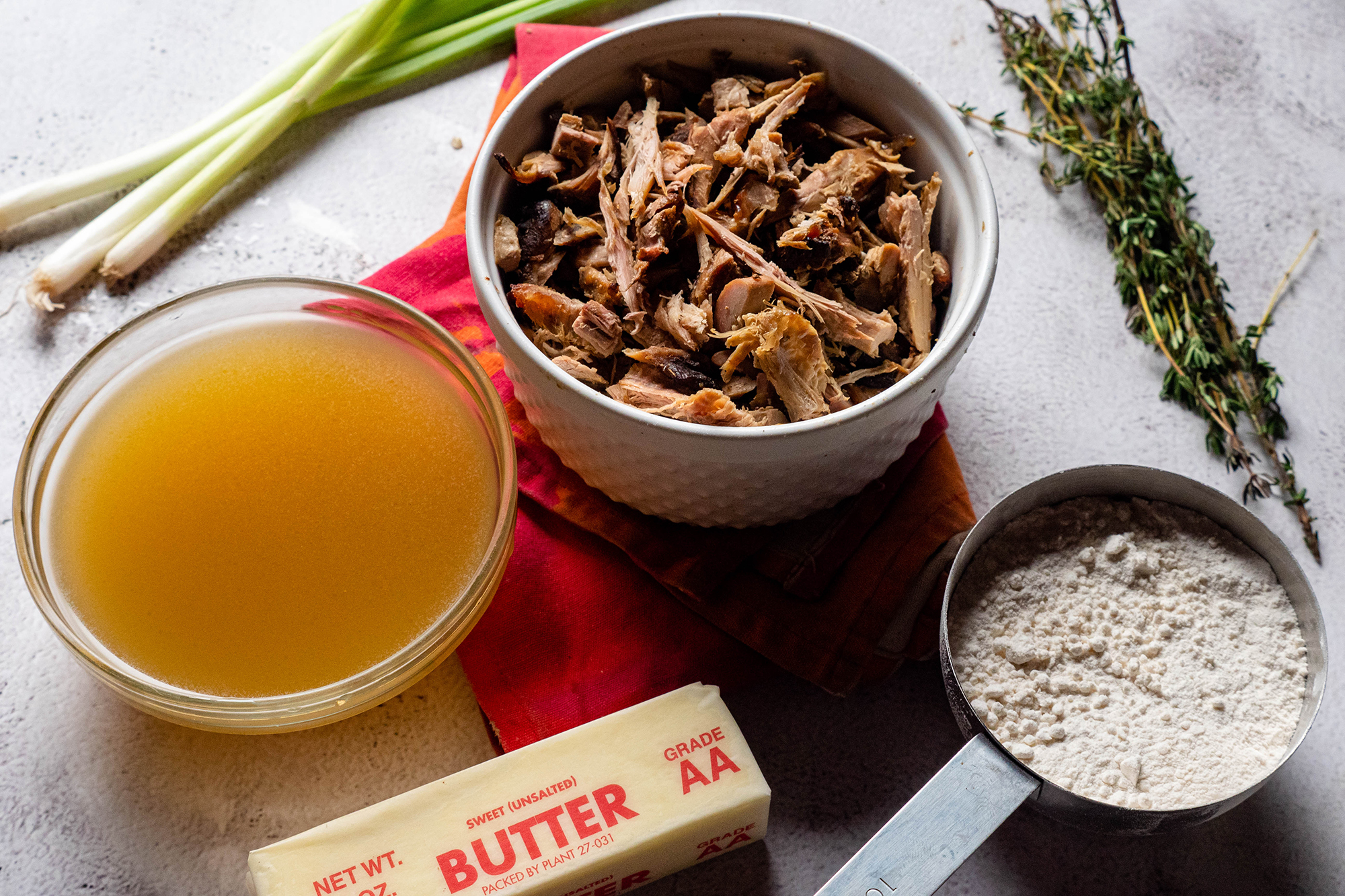 2 to 4 wild turkey wings
12 ounces beer, lager
1 pound frozen french fries
1 ounce butter
1 to 2 tablespoons all-purpose flour
1 1/2 cups turkey or chicken stock
1 teaspoon salt, divided
1/4 teaspoon black pepper, ground
1/4 teaspoon garlic powder
1/4 teaspoon onion powder
1 teaspoon fresh thyme, picked 
1 tablespoon cream or milk
2 tablespoons cheese curds
2 tablespoons scallions, chopped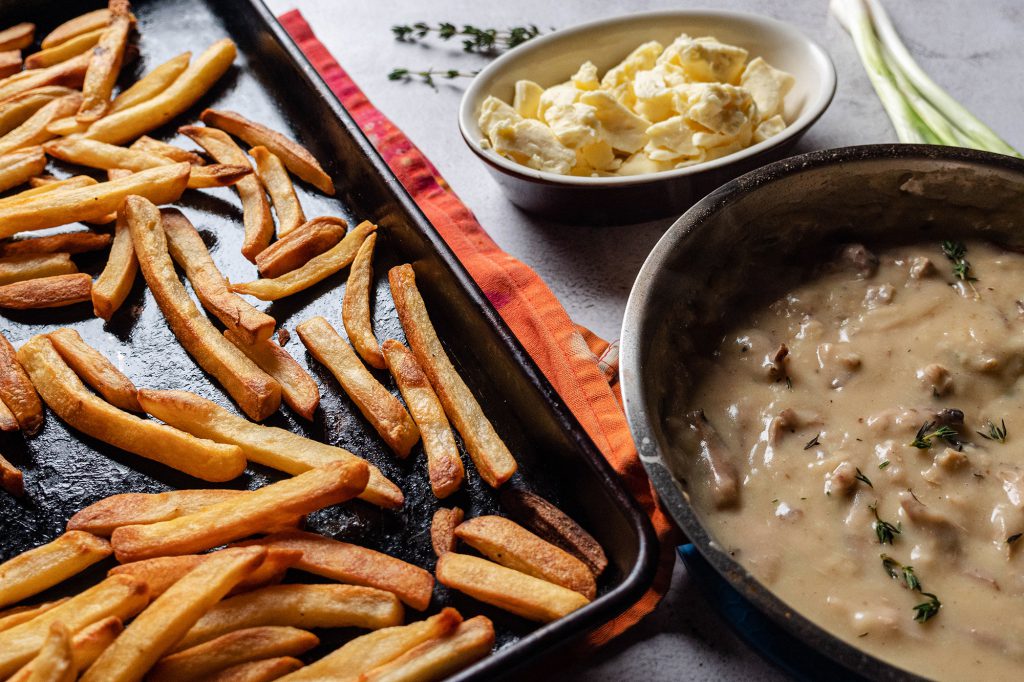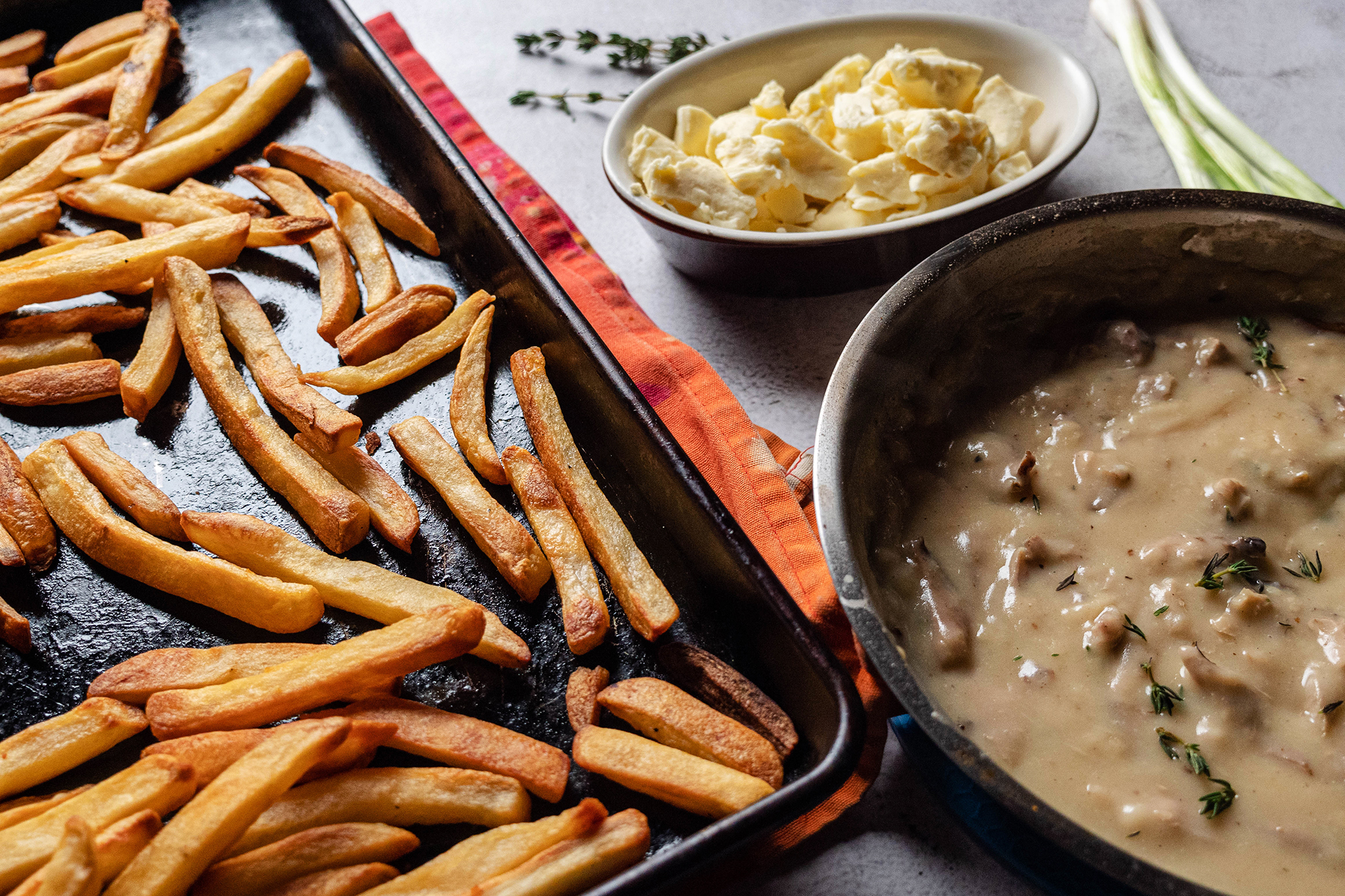 RELATED: This Ground Venison Crunchwrap Is Way Better Than Taco Bell
Directions
Sprinkle the turkey wings with a pinch of salt, then sear them in a hot pan, browning the meat on all sides. 
Transfer the turkey wings to a slow cooker and pour in a 12-ounce beer. Cook on low for about three hours or until the meat is falling off the bone. Pick the meat off the bone and reserve the cooking liquid. You could also do this in a dutch oven if you prefer.
Preheat an oven to 450 degrees. Spread the french fries in a single even layer on a lined baking sheet and cook for about 10 minutes. Flip them over on the sheet and bake for another 10 minutes or until crispy and brown. Alternatively, you can cook them in an air fryer or make fries from scratch.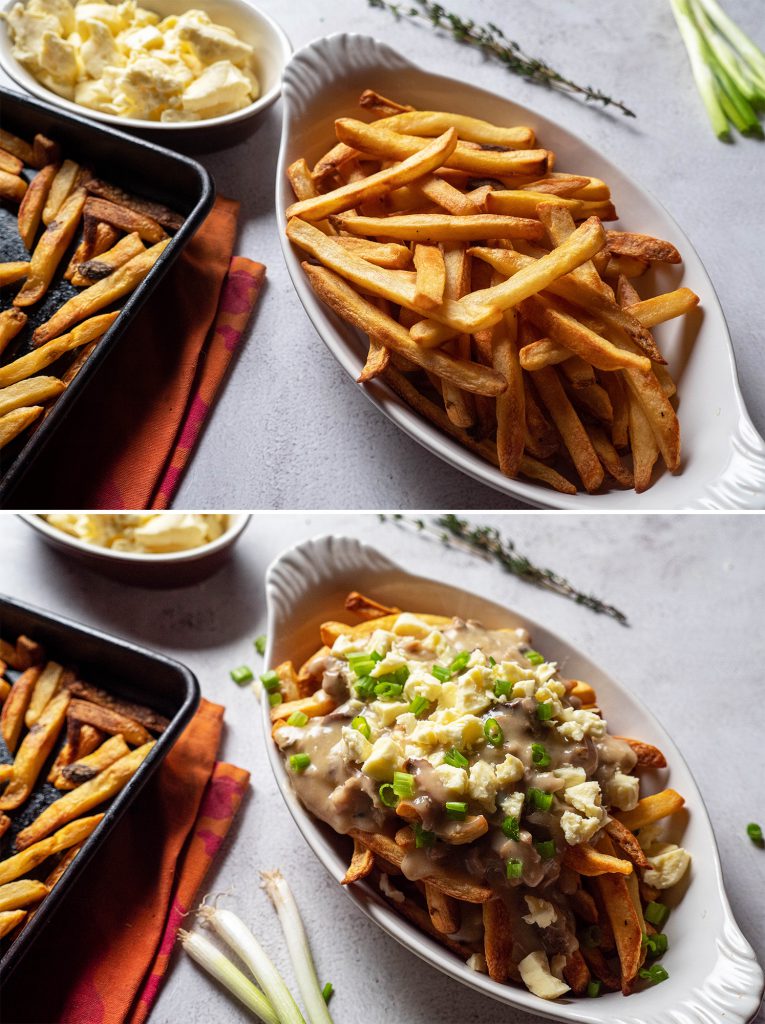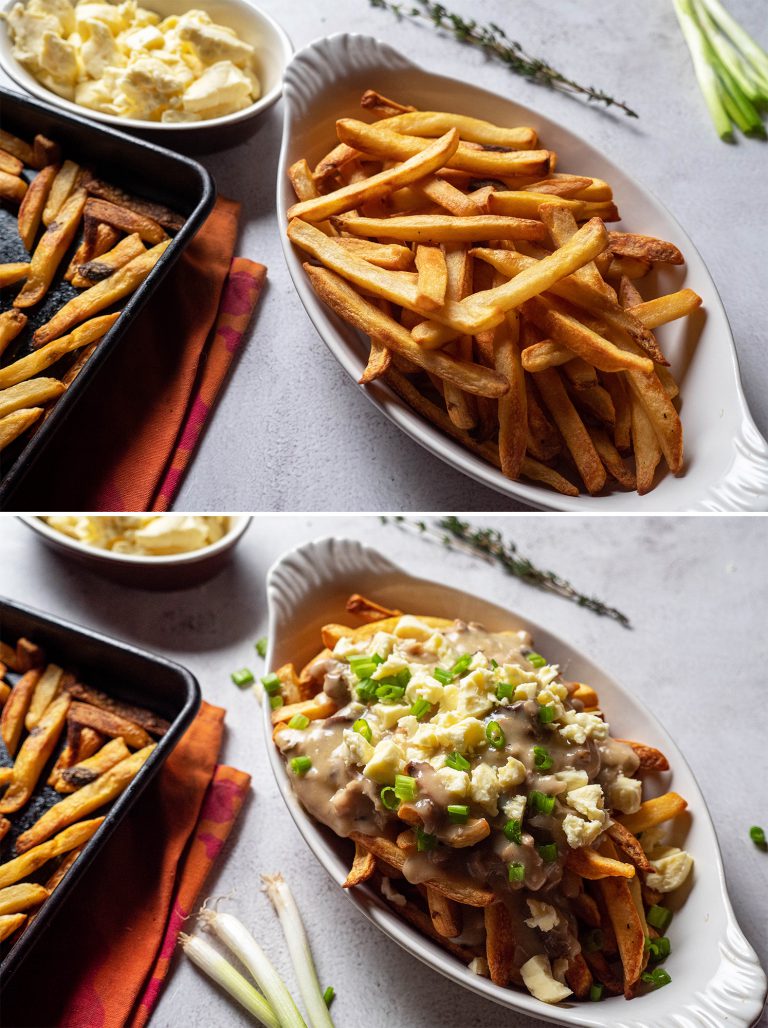 Melt an ounce of butter in a small saute pan on low heat, then add about one to two tablespoons of flour to form a roux. Slowly whisk in a cup of turkey stock and a few tablespoons of the liquid from the slow cooker.
Season the gravy with salt, pepper, garlic and onion powder, and fresh thyme. 
Whisk and reduce the gravy on low heat until desired thickness. Add a generous handful of the turkey wing meat, along with about a tablespoon of milk or cream. Stir the gravy and reduce or add more stock as needed.
Place a mound of fries on a plate, pour on the gravy, and then top with crumbled cheese curd and some thinly sliced scallions. 
RELATED: Thai-Style Fish Cakes – The Perfect Freezer Clean-Out Recipe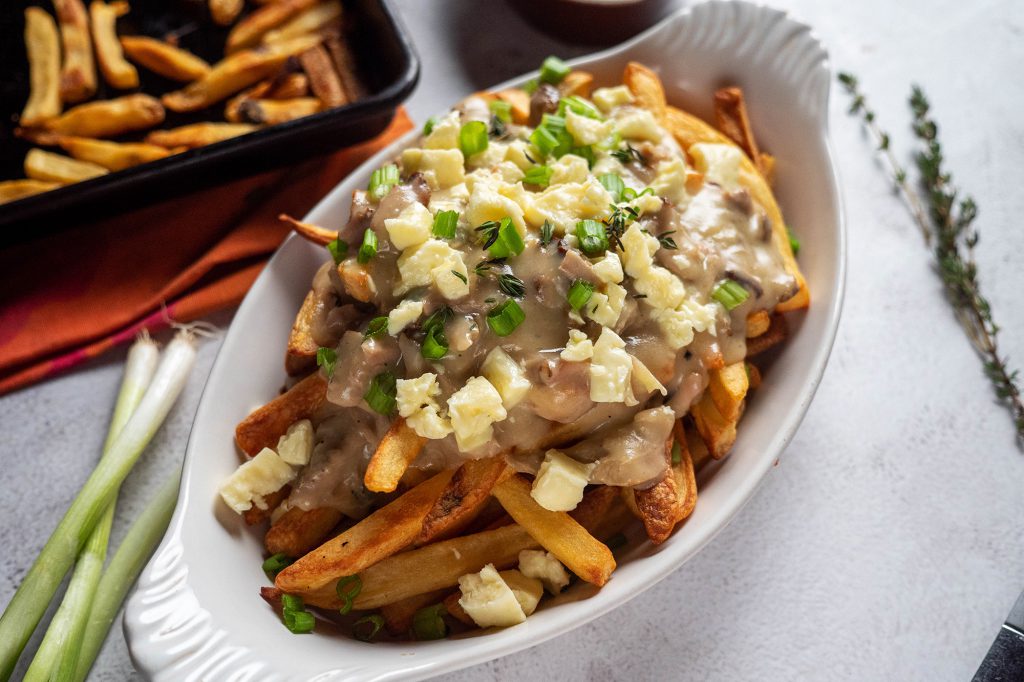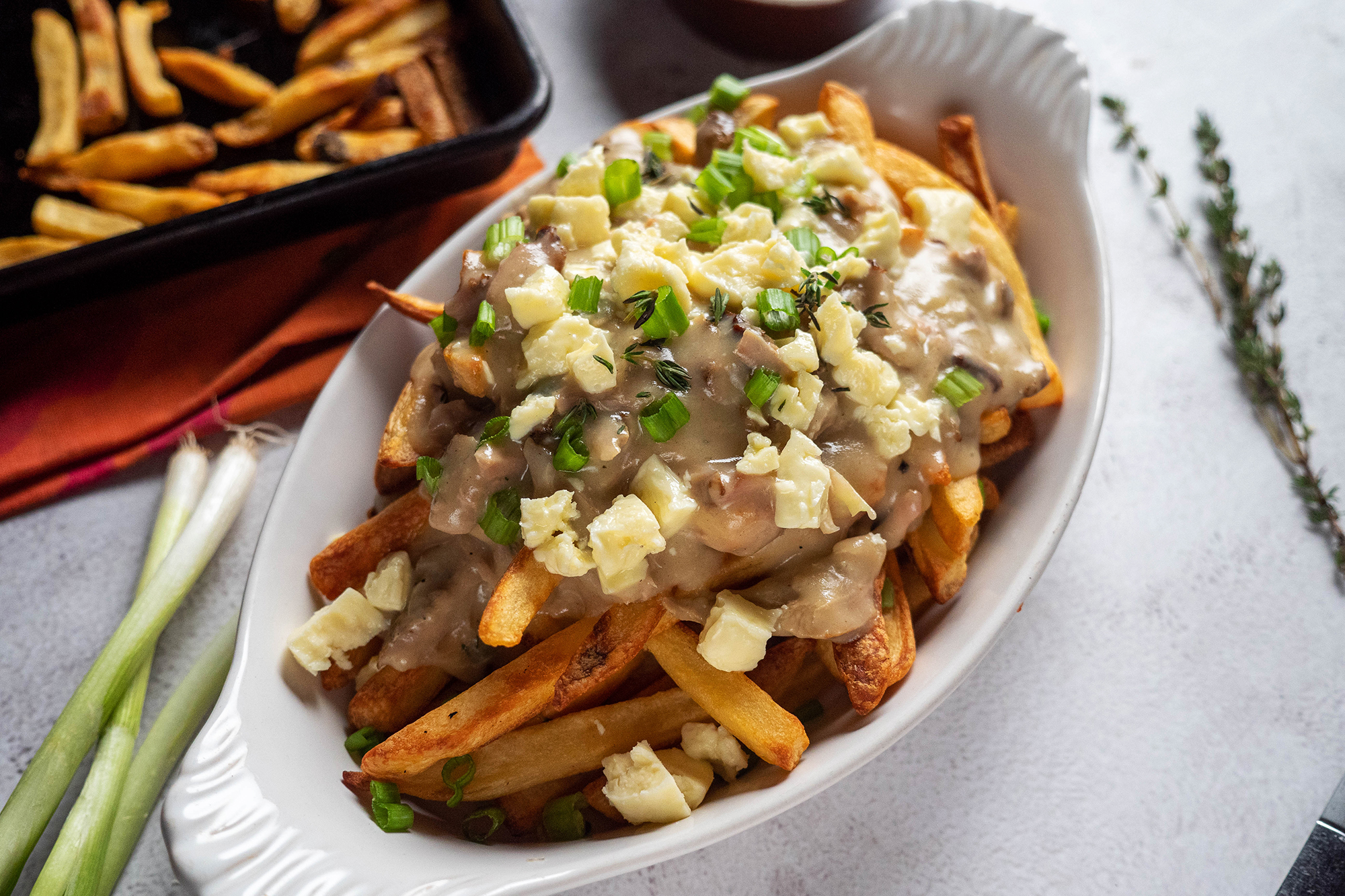 Whether you've got a wild turkey, a squirrel, or a venison roast, this wild game poutine is a great way to enjoy it. This easy poutine recipe is a crowd-pleaser, and once you've got the stock and meat ready to go, the whole thing comes together in about 20 minutes or less. 
Every self-respecting adult should know how to make gravy, and if you don't, this recipe will teach you how. It's so easy you can even do it a few beers deep. So the next time you need some comfort food or a hangover cure, say bonjour to wild game poutine.  
Read Next: Wild Turkey Recipe – Buffalo-Style Smoked Wing Dip