Osso buco is one of those cliche wild game dishes that's actually worthy of the hype. Traditionally made with veal shank, this Italian classic has found a devoted following among hunters using deer, elk, and other wild game — venison osso buco comes out particularly well.
This dish is basically a braised bone-in shank that has been cut clean on both ends, exposing the bone marrow and providing a nice presentation. The meat is tied with butcher's twine, securing it to the bone during the cooking process, then braised in a rich sauce and served with polenta, risotto, or another starch. You can totally use mashed potatoes if you want. The whole thing is then typically topped with gremolata.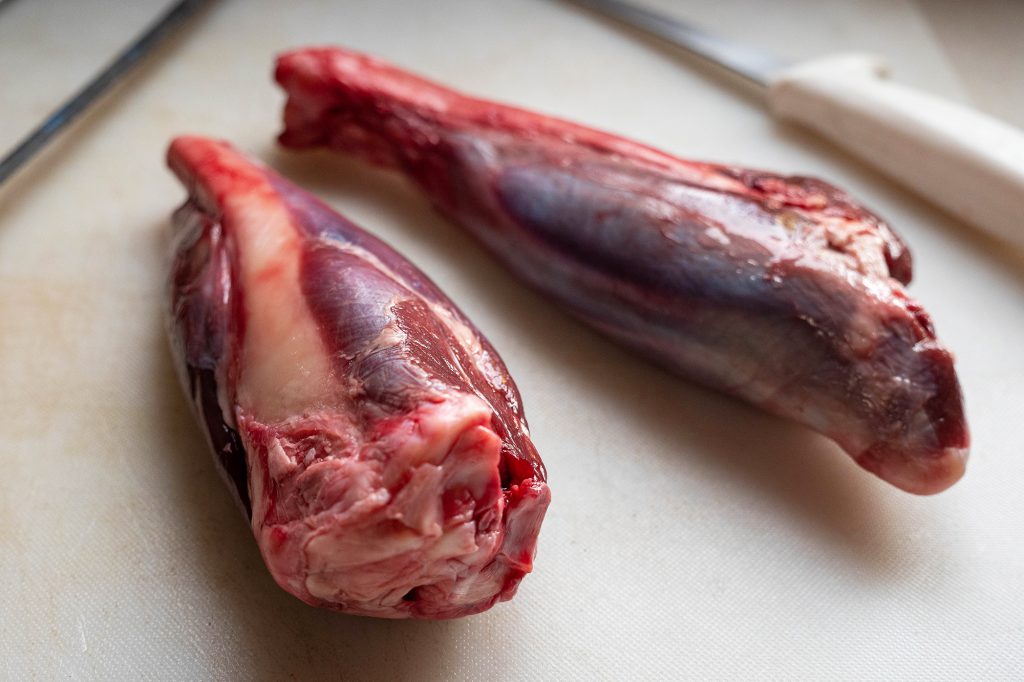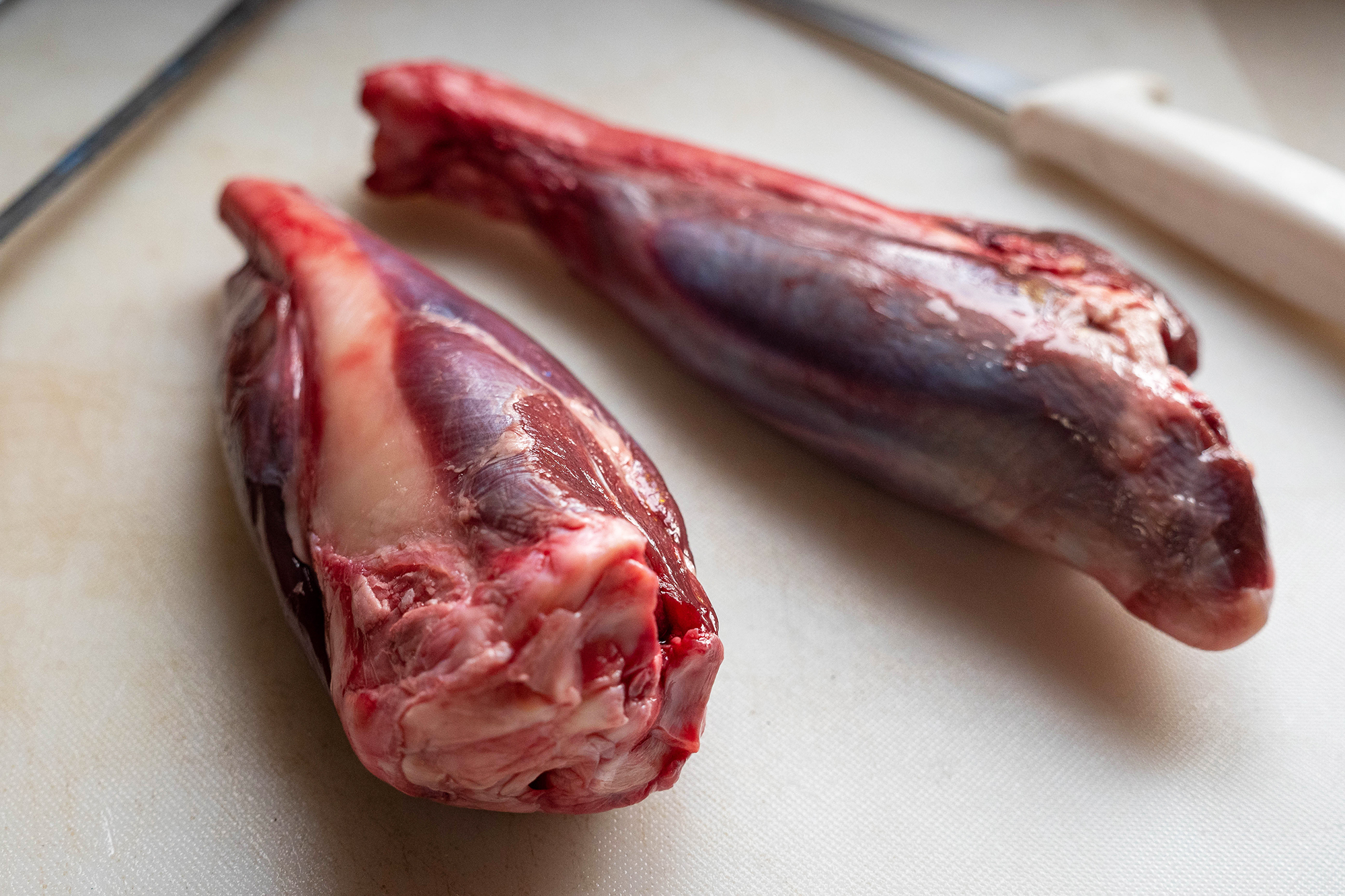 RELATED: Wild Turkey Recipe – Buffalo-Style Smoked Wing Dip
If you know how to braise a piece of meat, and who doesn't, you can make osso buco at home. Besides the very basic butchering required to prepare the shank, venison osso buco is super easy to make. Anybody with a hacksaw and a dutch oven can pull it off.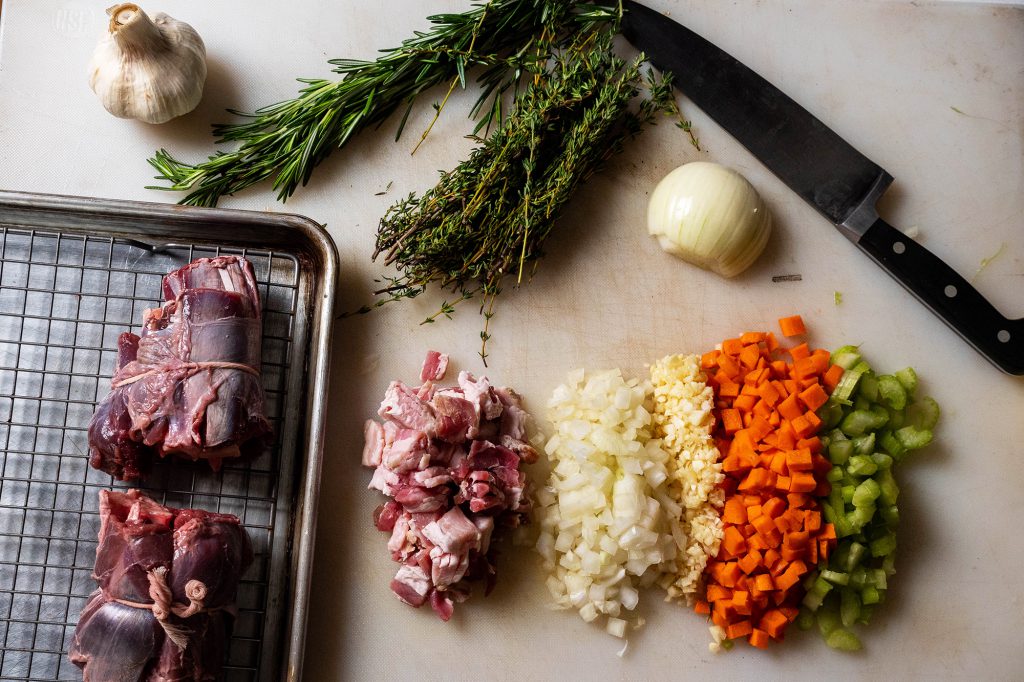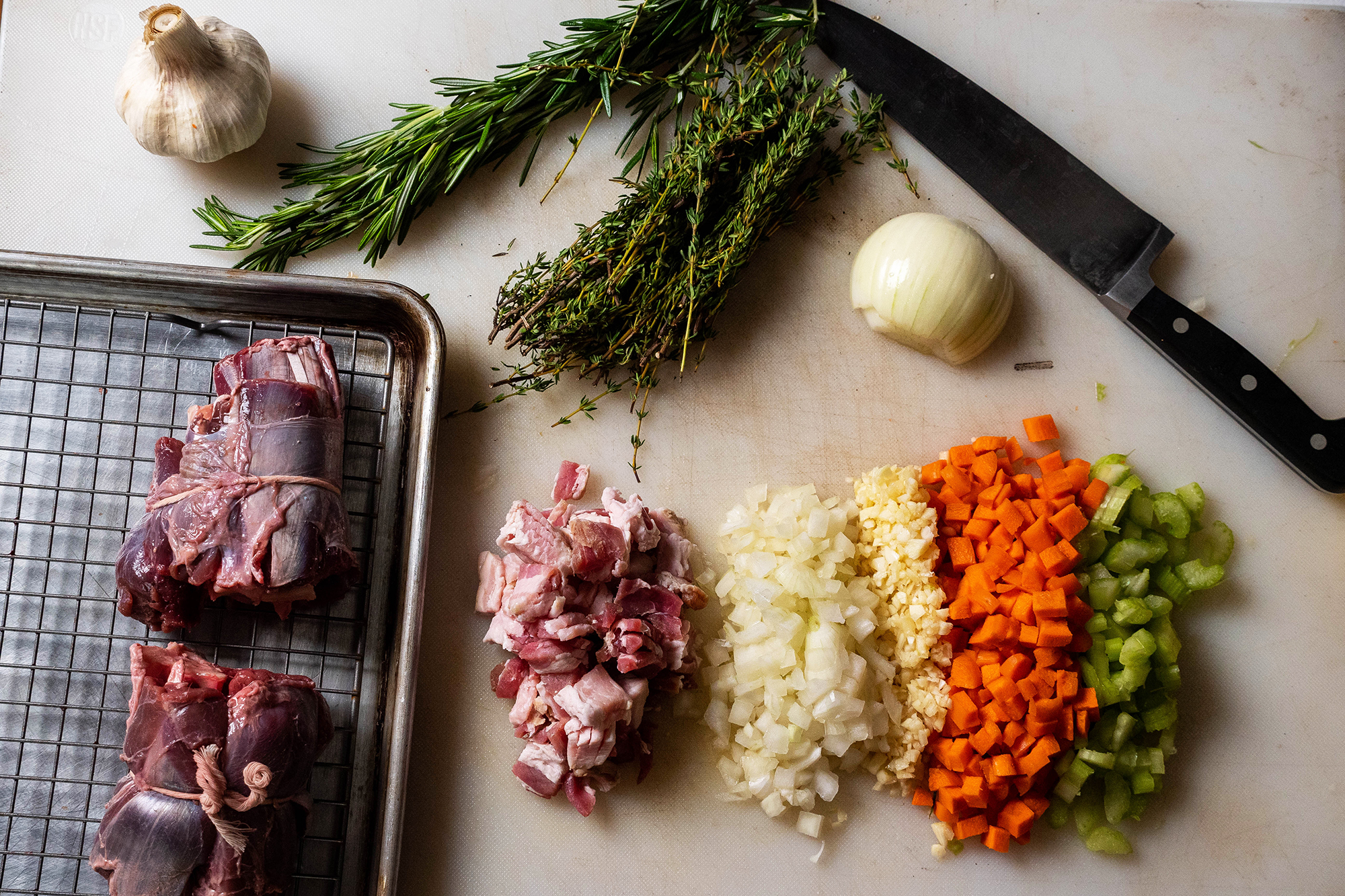 There's nothing new or terribly original about this recipe, as it's been done a million times by a million different people. It's just a classic that's worth pulling out on special occasions when you want to do something a little extra or make an impression. If you've got shanks in the freezer and want to take them to the next level, consider putting in the effort and making venison osso buco.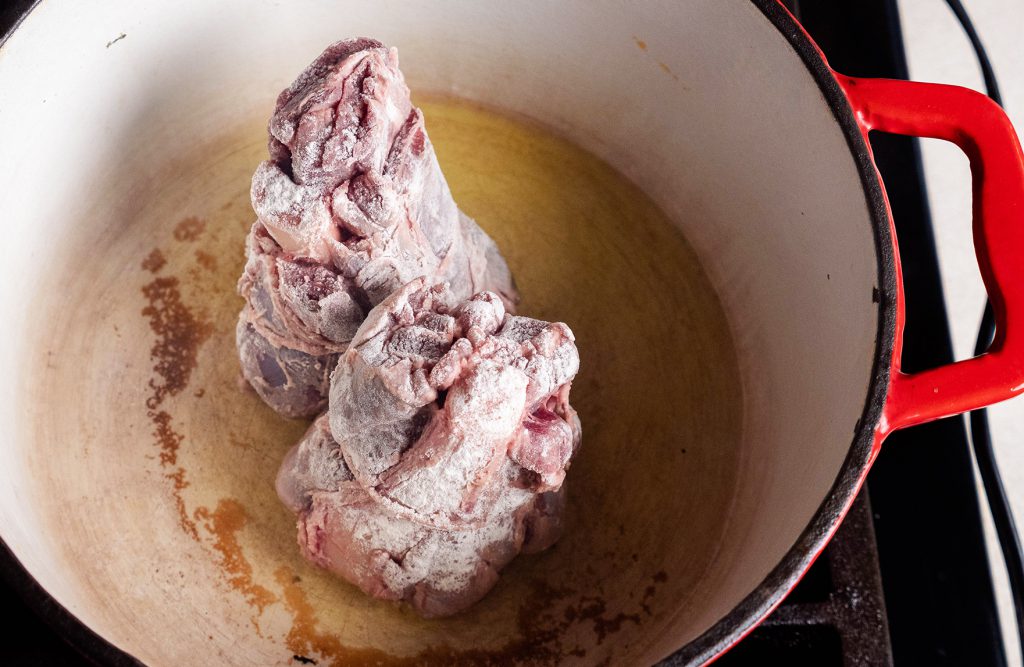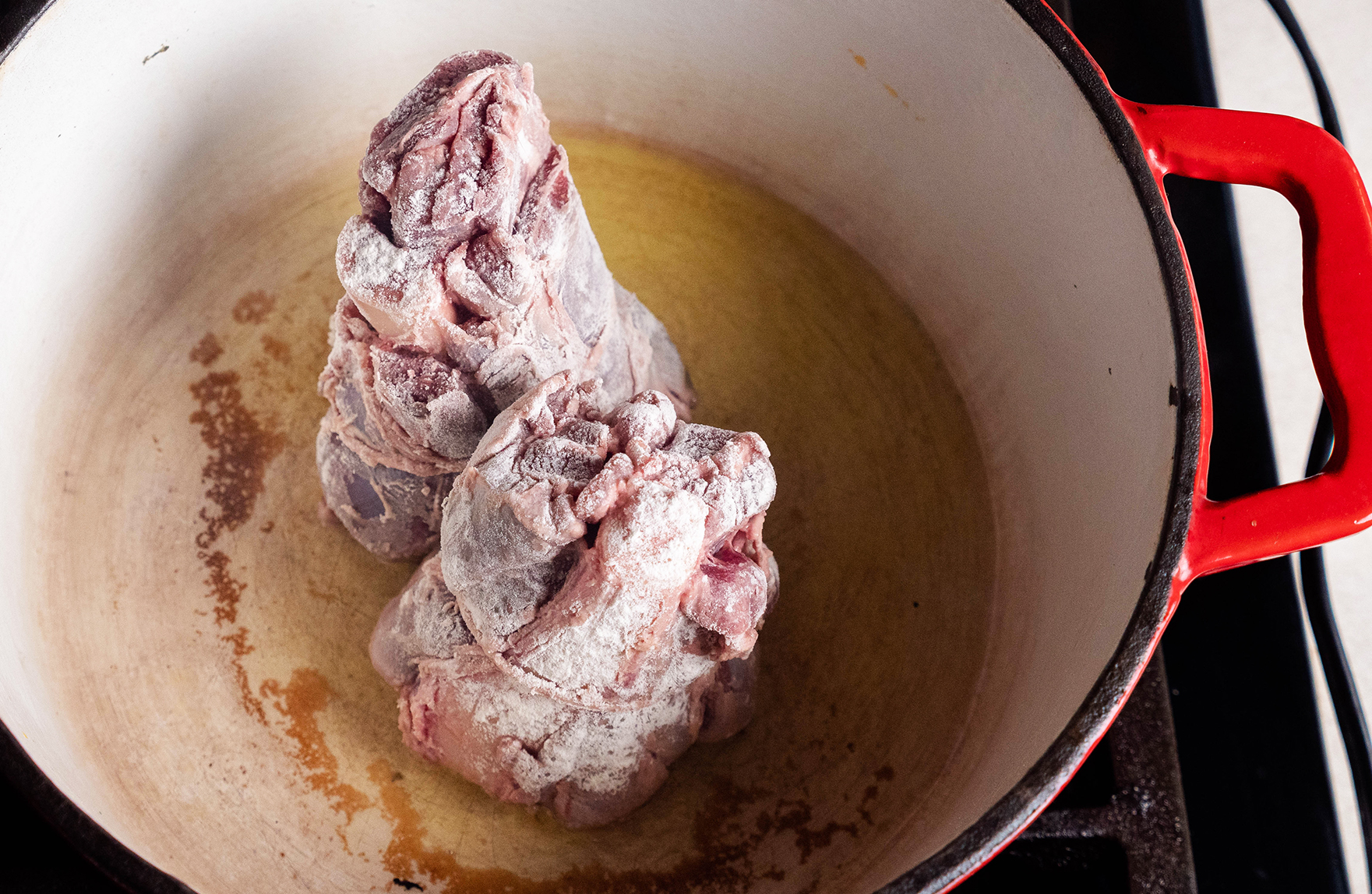 Venison Osso Buco Ingredients
1 to 2 deer shanks
1/2 cup all purpose flour, for dusting
1/3 cup olive oil
1/2 cup bacon or pancetta, cubed
5 cloves garlic, divided
2 to 3 sprigs thyme
1/2 cup carrot, diced
1/2 cup celery, diced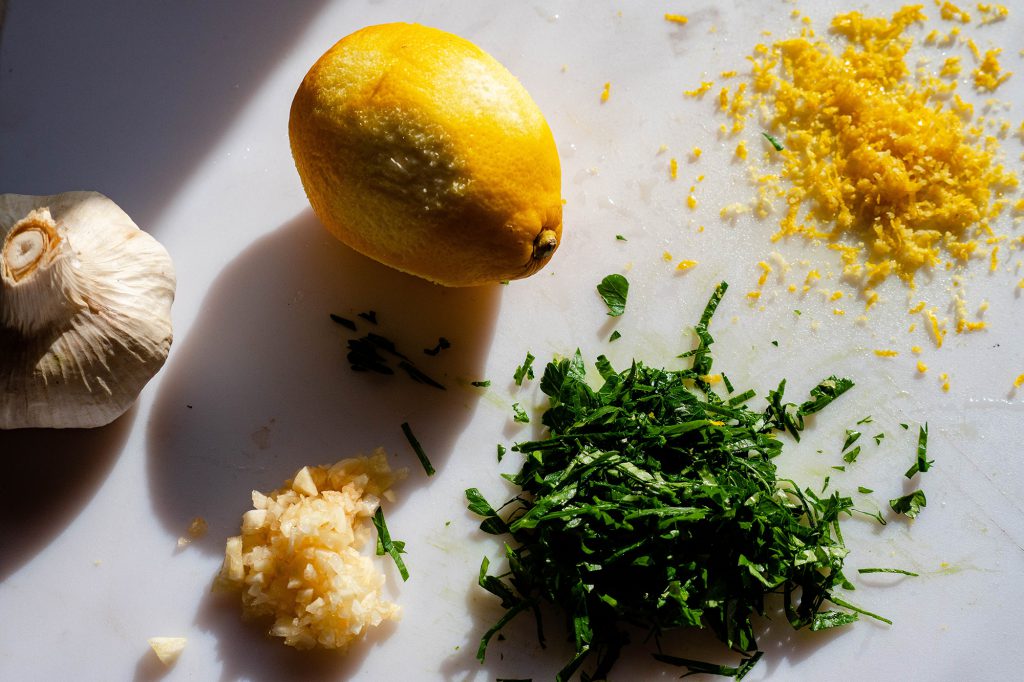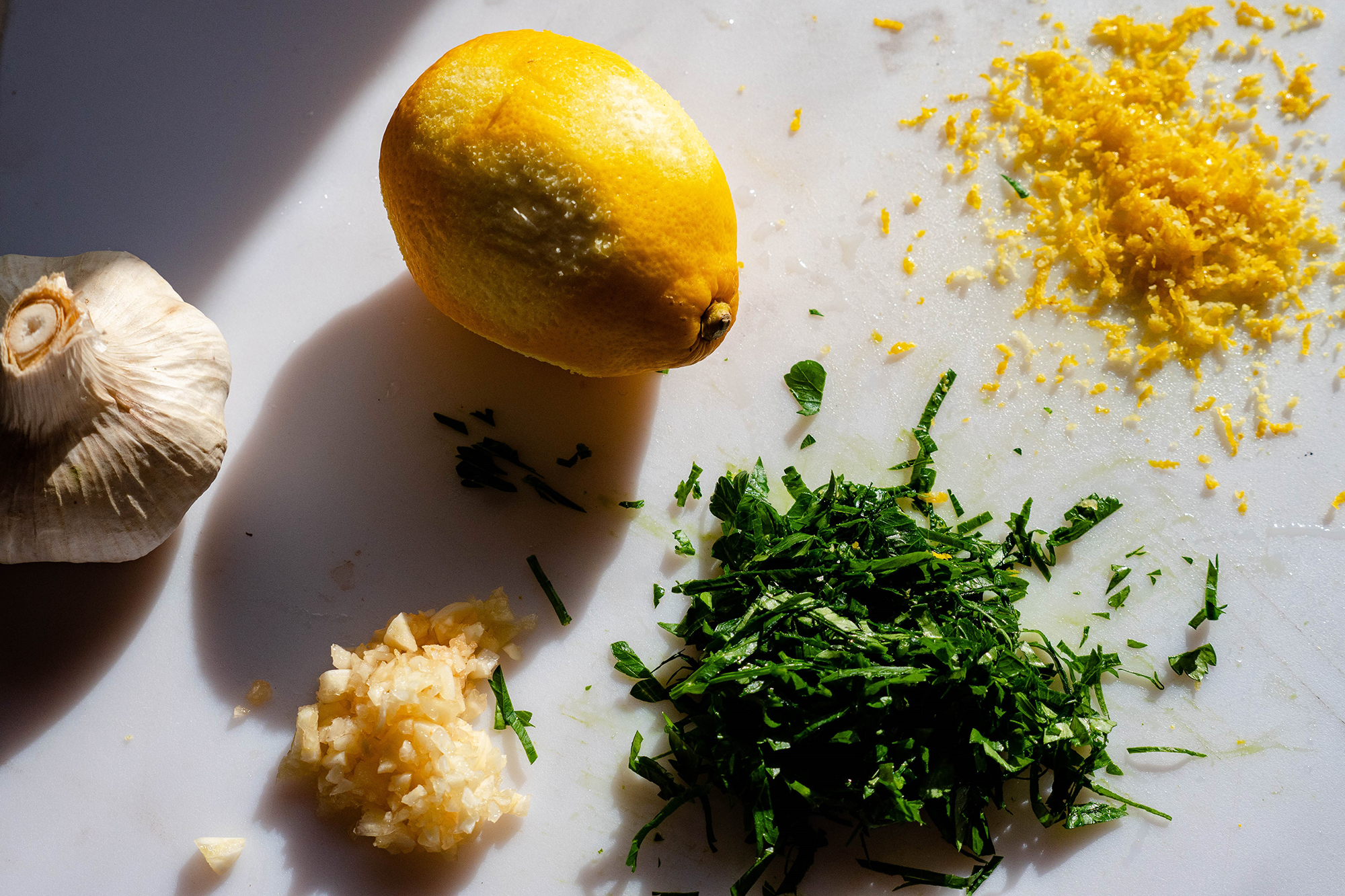 1/2 cup spanish onion, diced
1 cup white wine
1 quart game, chicken, or beef stock
1/2 cup crushed tomatoes
2 bay leaves
1 teaspoons salt
1 teaspoon black pepper, ground
2 tablespoons Italian parsley, chopped
1 tablespoon lemon zest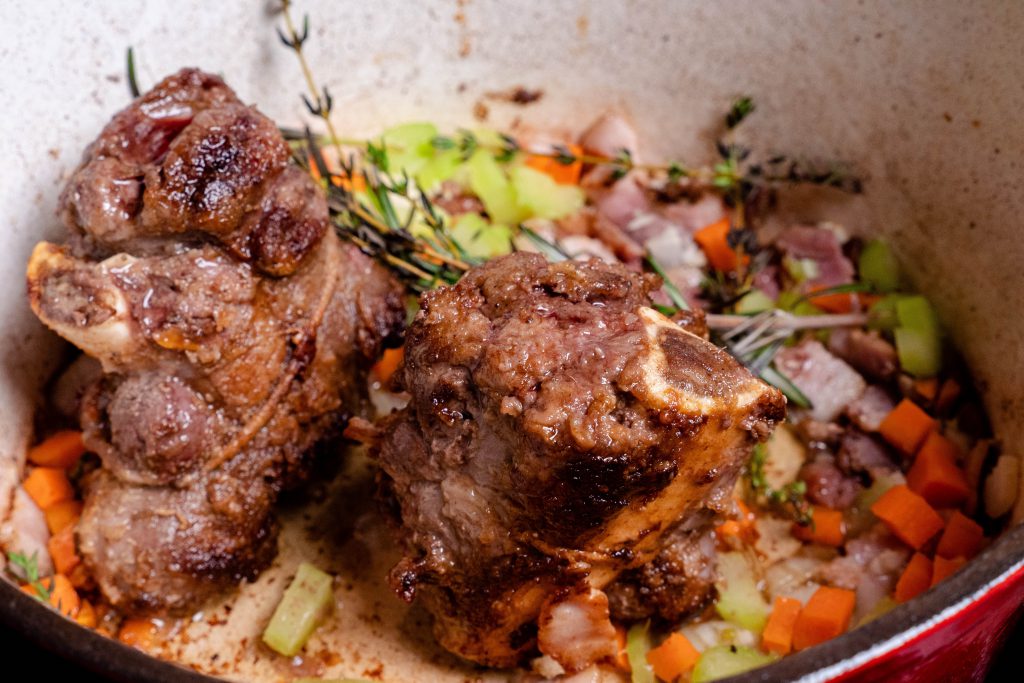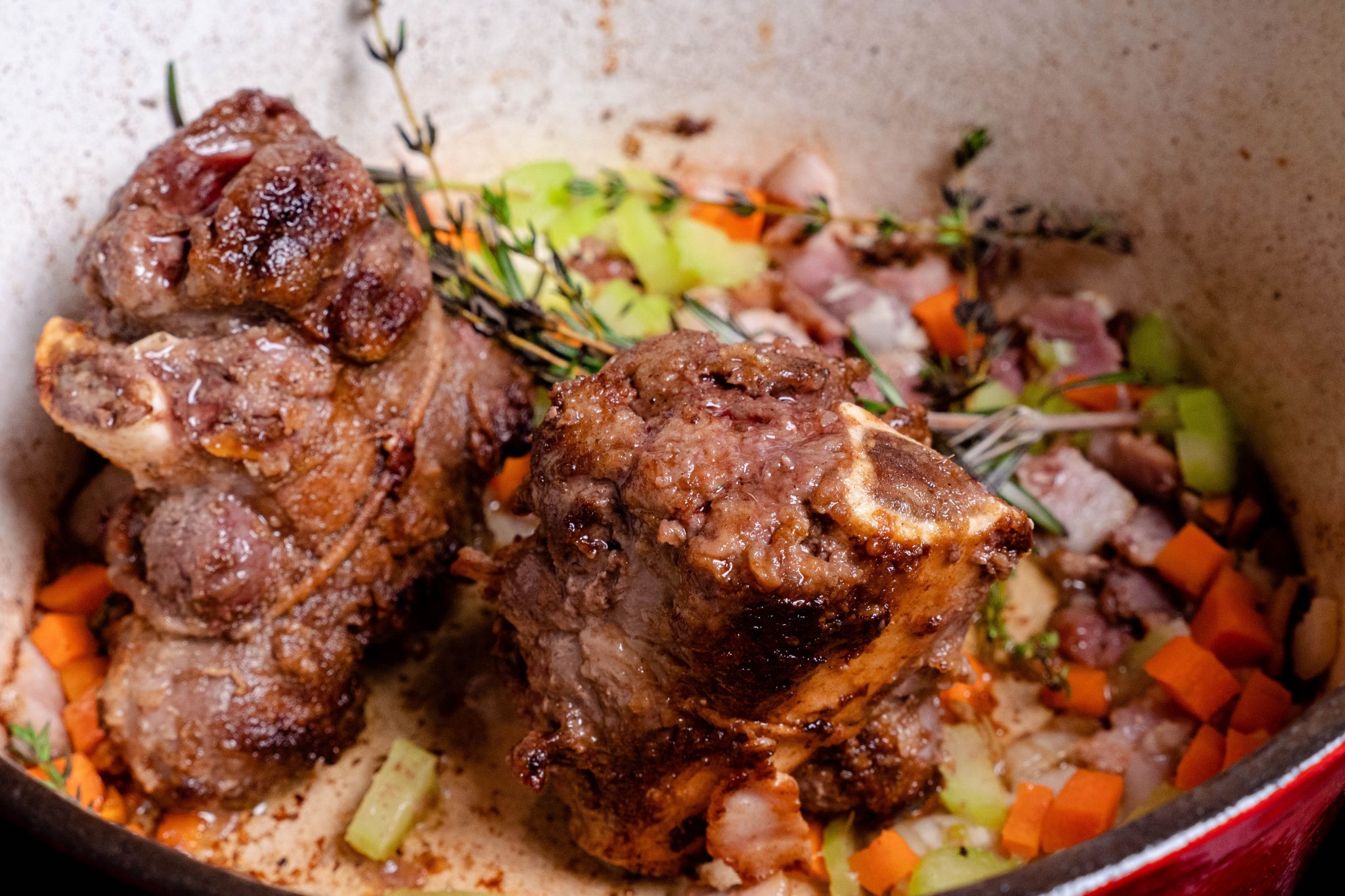 RELATED: Deer Ribs – A Foolproof Bone-In Recipe That Never Fails
Directions
Using a saw, cut both ends of the shank creating a roughly four to six inch middle section of the fattest part of the shank.
Remove any bone dust and fragments, then tie a piece of butcher's twine in the center around the meat, securing it to the bone and fastening it with a bow knot (like you would tie shoelaces).
Dust the prepared shank pieces with all purpose flour, then sear them in olive oil on medium high heat in the bottom of a dutch oven.
Once the venison shanks are browned on all sides, add the bacon or pancetta to the pan and let the fat render. Add about four cloves of chopped garlic, thyme, and the diced carrot, celery, and onion, then sweat the mix.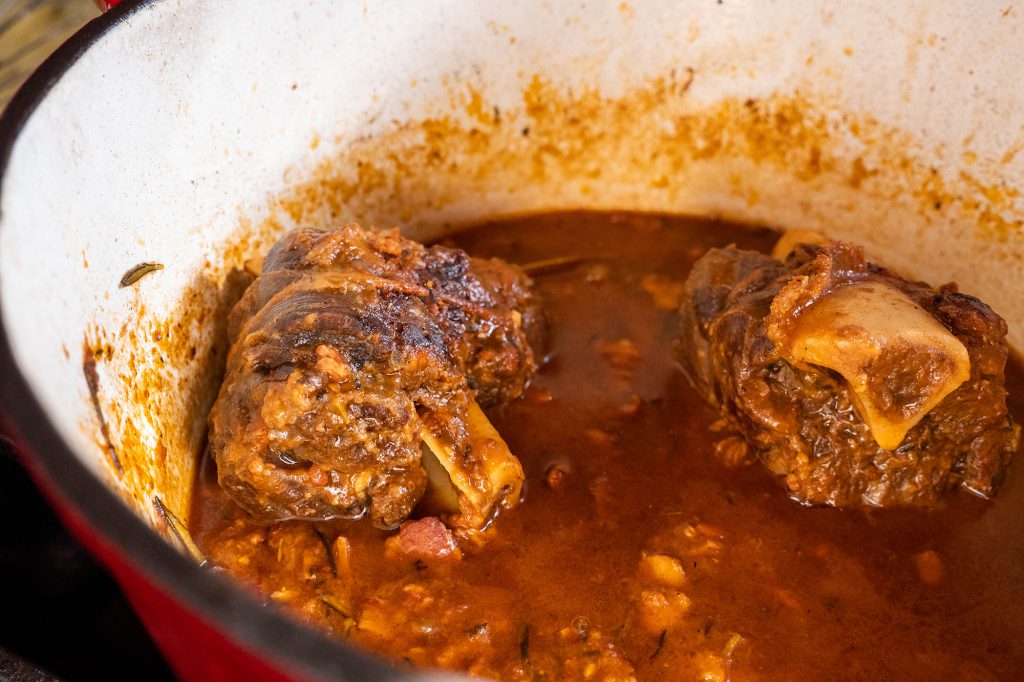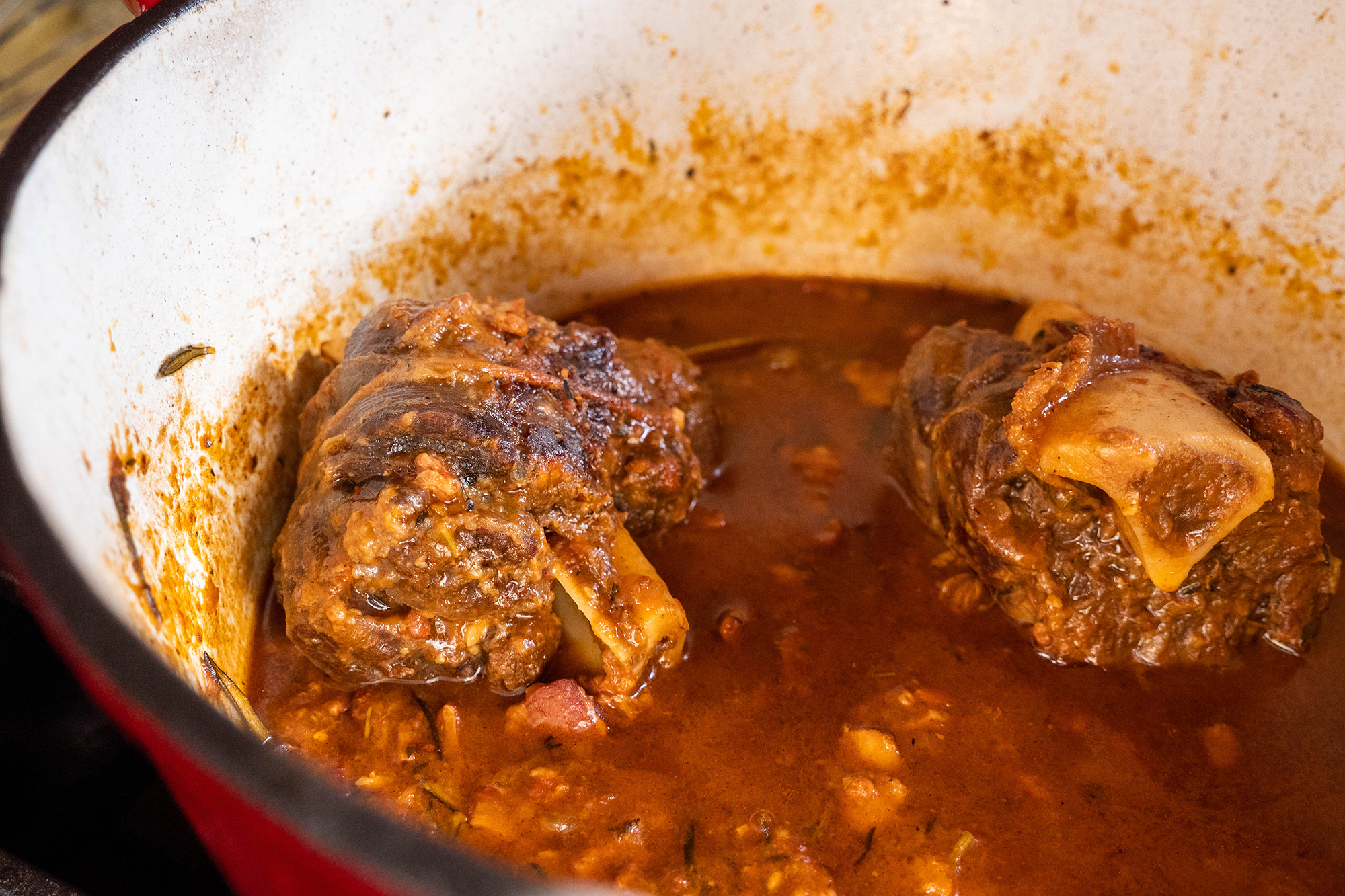 Deglaze the pot with wine, then add the stock, crushed tomatoes, bay leaves, and season with salt and pepper.
Cover the pot and simmer on low heat in the braising liquid for about two to three hours, or until the meat is tender and the sauce has thickened.
Chop a clove of garlic and mix it with a handful of chopped parsley and the zest of one lemon, then mix the gremolata together.
Cut the string holding the shank together, then serve it with the sauce on top of creamy polenta, risotto, potatoes, pasta, or your side of choice, and a sprinkle of gremolata and grated parmigiano reggiano.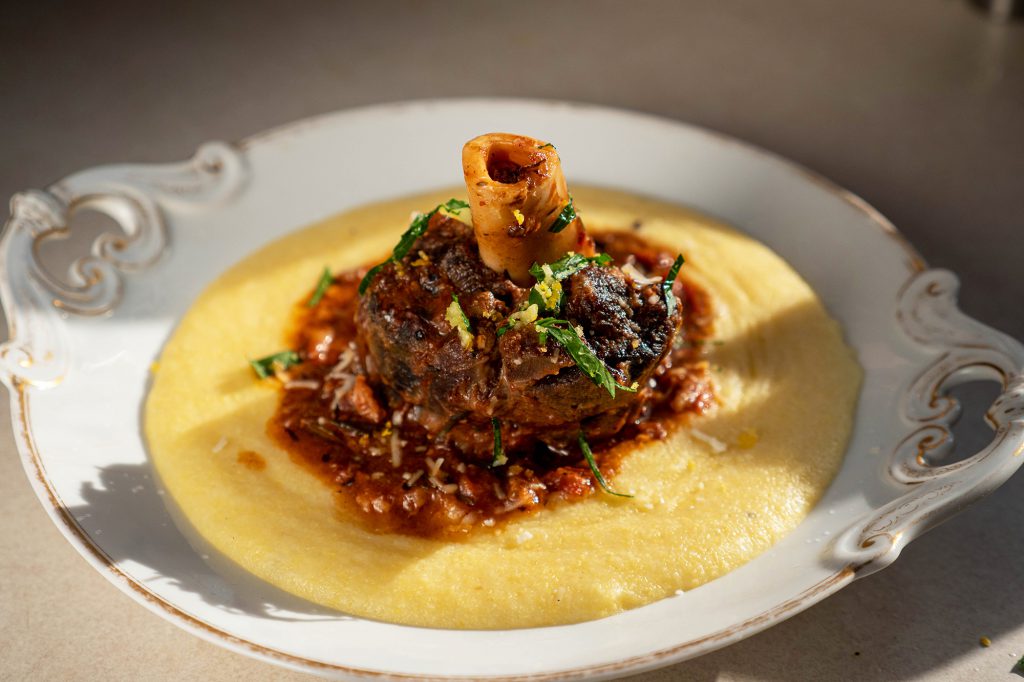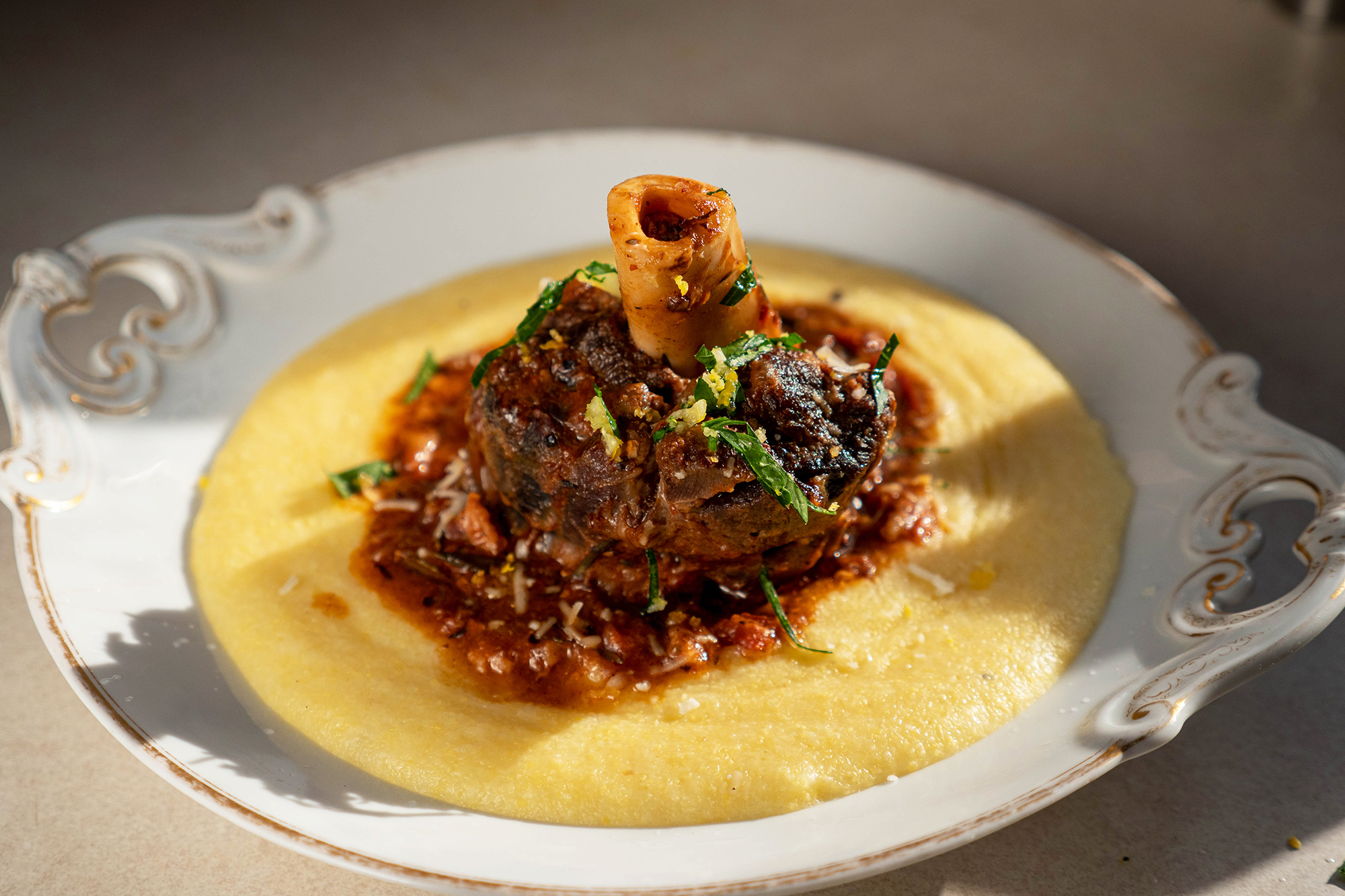 Osso buco is one of those dishes that looks good and tastes even better. It's a refined dish that anyone can make. It's Italian comfort food at its best. If you're tired of the same old shank recipes, give the classic osso buco a try.
Read Next: Birria-Style Venison Tacos – A Delicious Way to Prepare Tough Cuts