A good cheesesteak will make you question your whole life and then scoop another dollop of Cheez Whiz. It's like driving too fast or smoking a cigarette — part of the appeal is flirting with the inevitable. It's not a matter of if it will kill you, but when. A good cheesesteak is weaponized — a greasy, decadent, dangerous mess, and anything short of that is simply un-American.
A workingman's meal that originated in Philadelphia, cheesesteak sandwiches feature thin slices of meat, sautéed peppers and onions, and cheese on a long hoagie or sub roll. Traditionally, cheesesteaks are made with beef or chicken and served with either spreadable Cheez Whiz or melted slices of provolone. 
In a slight twist on the usual combinations, hunters can use wild turkey breast as their protein for an absolutely delicious and easy-to-make cheesesteak. The mild white meat is a great substitute for chicken and, honestly, has a more interesting flavor. There's zero prep time for this awesome recipe, so just slice everything up, cook it through, and throw it together. Even the most backwoods gas station or "grocery store" will have the other ingredients, so go kill a turkey and get to cooking.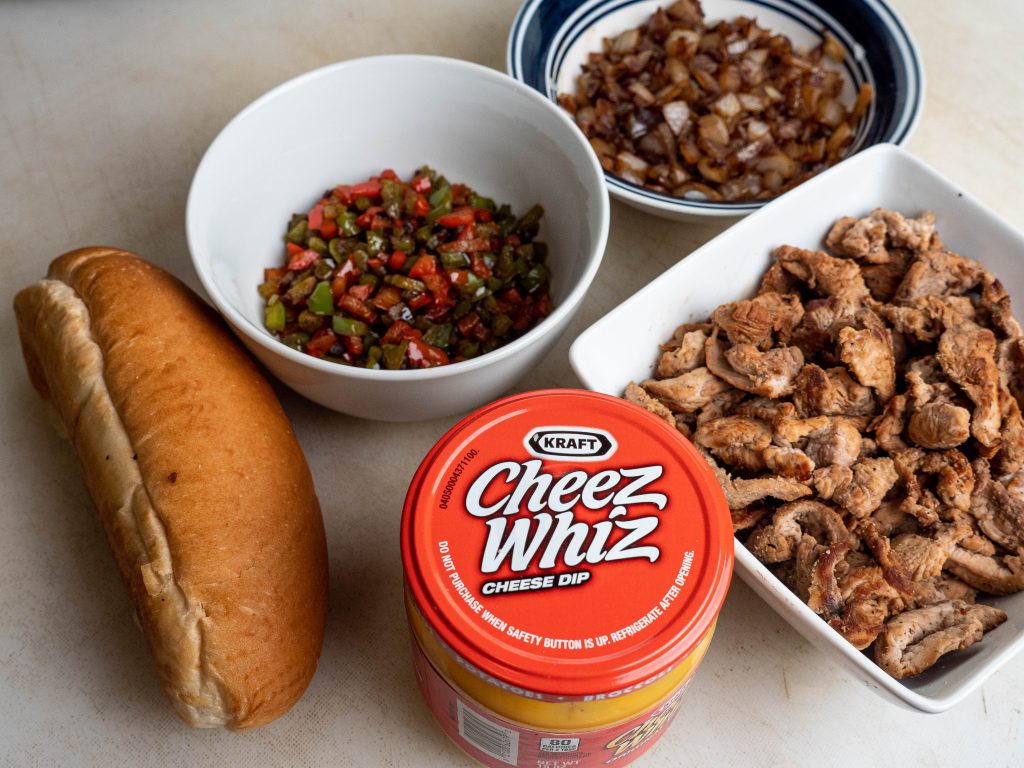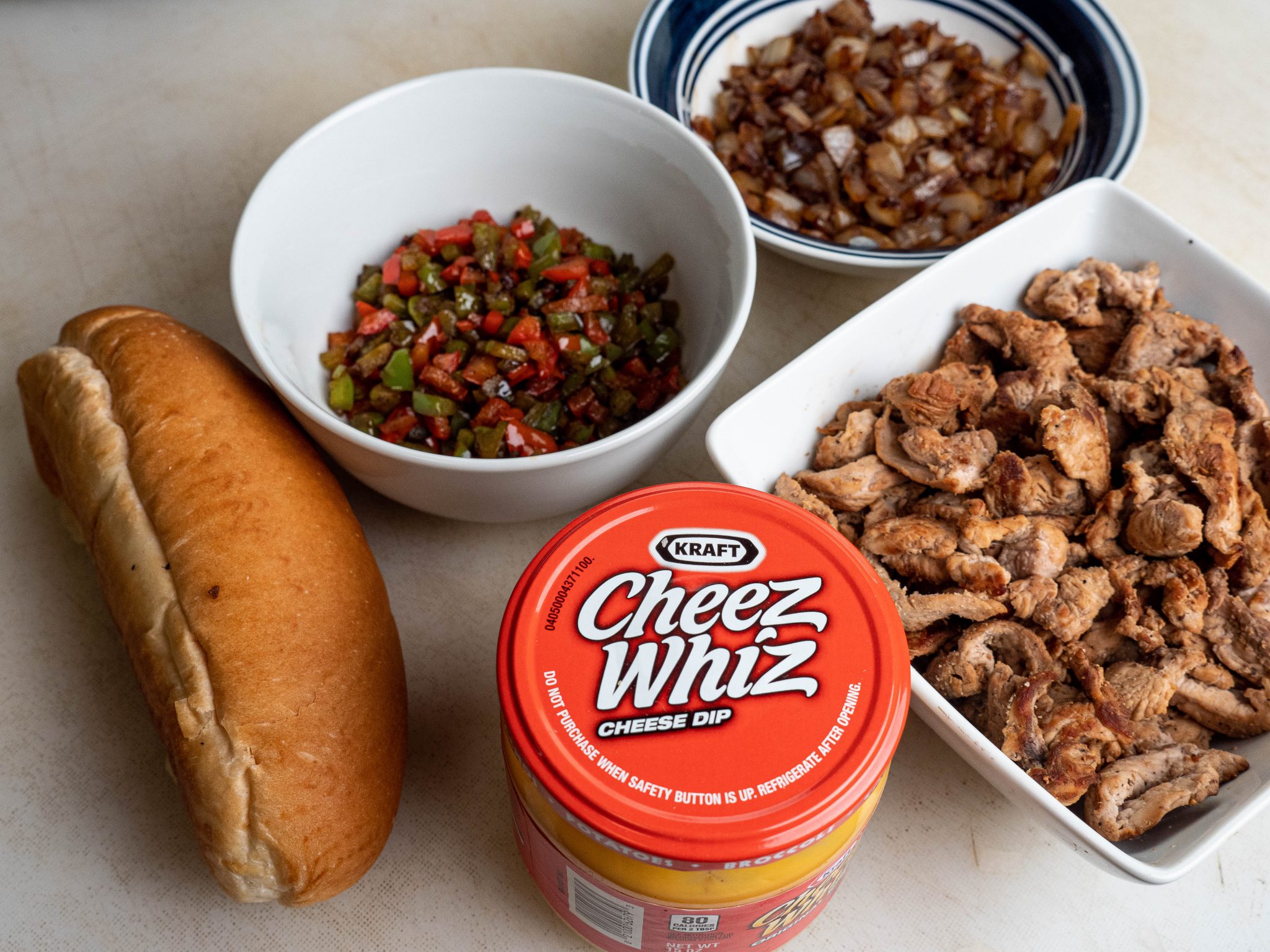 Ingredients:
2 bell peppers, diced
1 onion, diced
2 tablespoons olive oil
8-ounce wild turkey breast
1 teaspoon salt
1/2 teaspoon pepper
1 teaspoon garlic powder
1 teaspoon onion powder
1 hoagie roll
1 package sliced provolone or jar of Cheez Whiz
Dice the peppers and onions, then sauté them in olive oil on a flattop griddle or in a cast-iron pan. 
Once they've softened and browned slightly, set the peppers and onions aside.
Slice the turkey breast into very thin strips, then season the meat with the salt, pepper, garlic powder, and onion powder.
Sauté the pieces of meat in olive oil until they're cooked through. 
Build the sandwich: First, place the meat on the roll, then the peppers and onions, then top with either a few dollops of Cheez Whiz or several overlapping slices of provolone. 
Place the sandwich on a baking sheet and into an oven or broiler until the cheese has melted and the bread is slightly toasted. 
Serve and enjoy.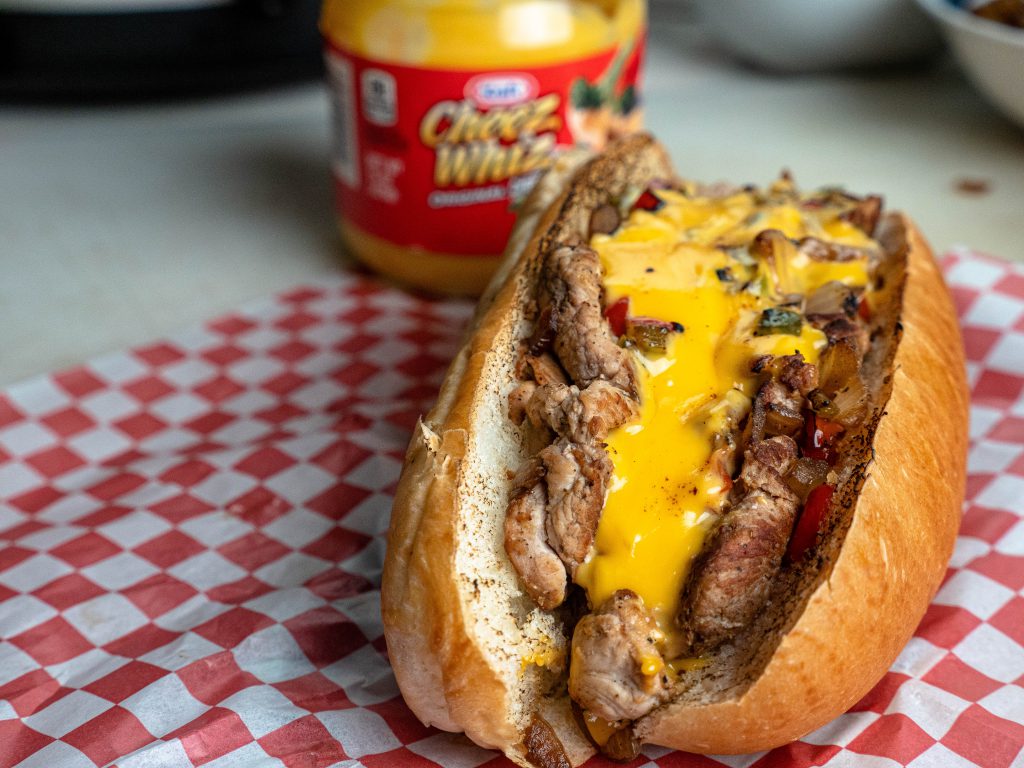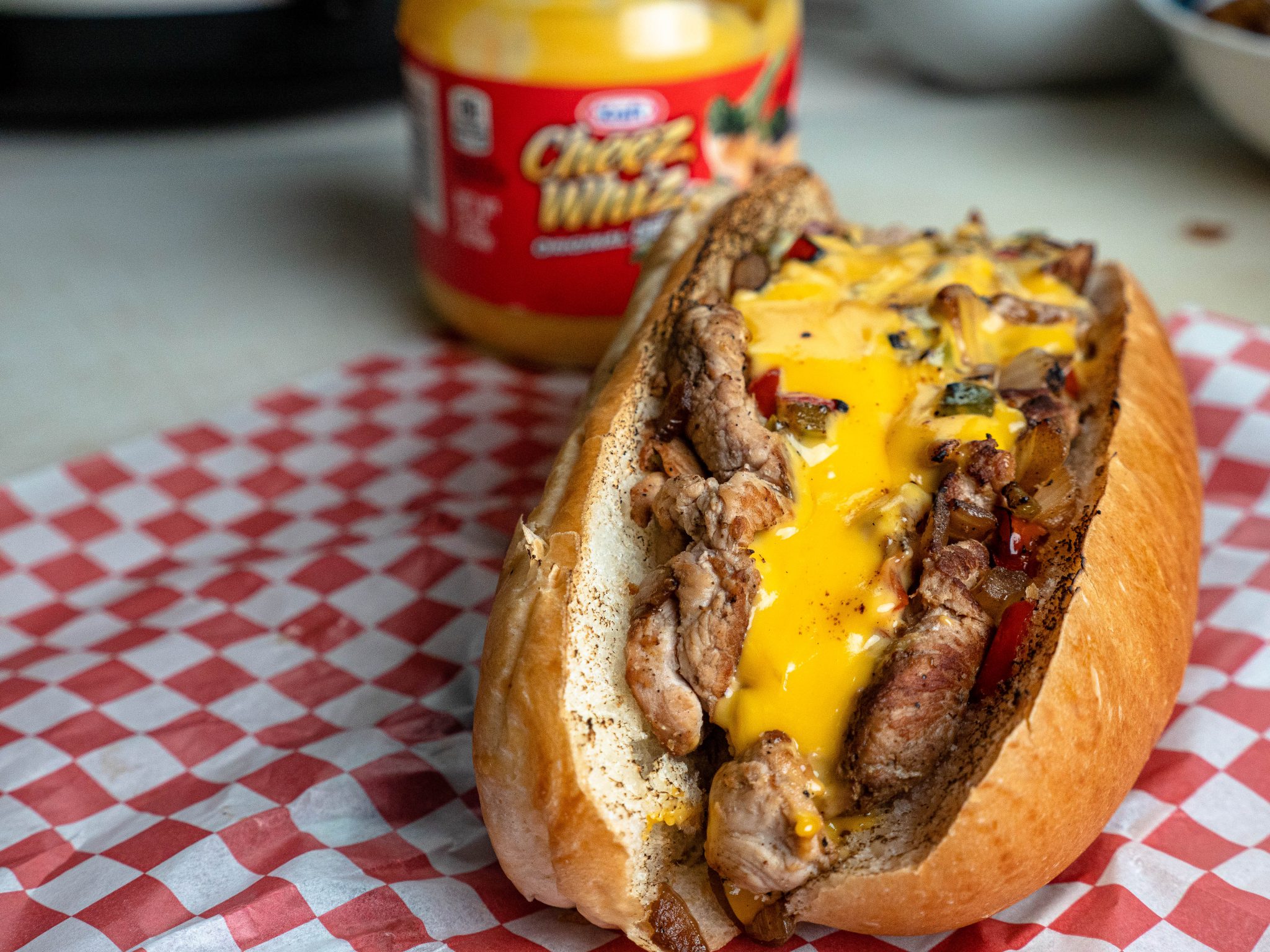 Not only is it delicious, but the wild turkey cheesesteak is also by far one of the best ways to introduce someone to wild game. The simple recipe melds the familiar with the novel in an accessible way that even the pickiest eaters can't help but love. Between the flavorful meat, caramelized peppers and onions, melty cheese, and warm, toasted bread, it's got everything you'd ever want. From start to finish, this wild turkey cheesesteak sandwich takes about five minutes to make and is the perfect way to cap off a successful hunt.
Read Next: How To Make a Slow-Cooked Pulled Venison Roast