While giving a seminar on public-land turkey hunting, a gentleman asked me, "What's so great about hunting a big, black-feathered bird? He'd never hunted turkeys before. The ivory on his necklace, ring, and belt buckle, along with a hat branded with a 6×6 shed, let me know he was an elk guy.
So, I answered his question with a question: What's so great about elk hunting? He chuckled and said, "They bugle, chuckle, mew, chirp, bark, and moan. They are vocal and come to calls." I smiled and pushed the play button to a video of me and some buddies hunting mountain birds in Colorado. His eyes widened, and when the seminar was over, he came to me and said, "They are noisy, like elk. I'm in."
It is their vocality that makes turkeys such a riot to hunt. Like elk, turkeys are social creatures, and when the turkey rut is rocking, the woods get loud. Here's a breakdown of wild turkey sounds and what those sounds mean.
---
Wild Turkey Sounds and What They Mean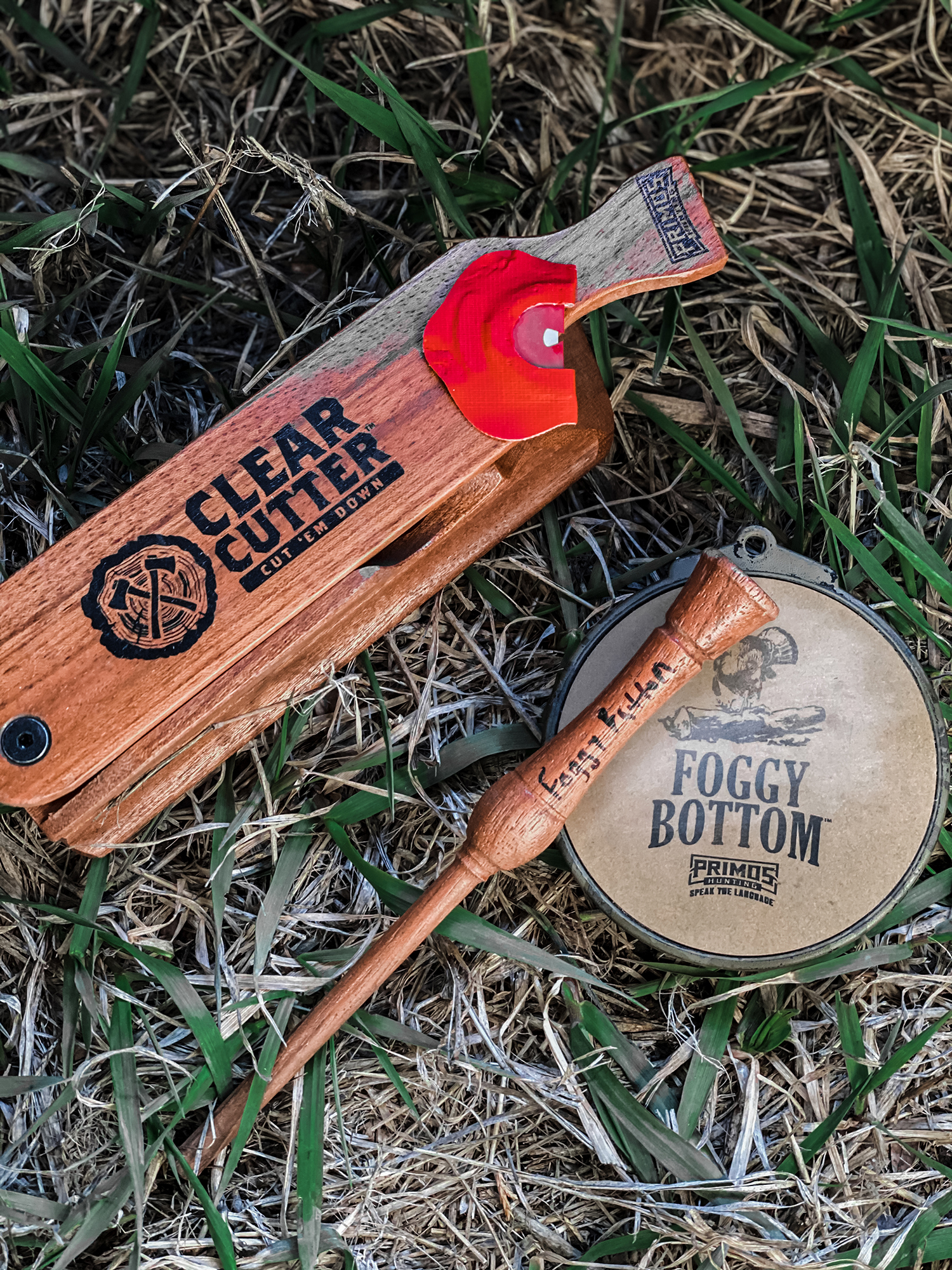 ---
GOBBLE
Boy birds will gobble throughout the year, especially after the first rays of light bring a new morning to life. Gobbling, though, intensifies during springtime courtship. The sound is a ringing, ear-shaking noise that lasts a few seconds. Eastern turkeys have the loudest gobble of the wild turkey subspecies, and Merriam birds have the weakest.
Jakes (immature toms) can also gobble, but a Jake gobble is soft and has no big ending. Toms use this call to let hens know they are in the area and let other male birds know how tough they think they are. A gobble is a hunter's best friend. The sound lets you know where a bird is, and if you're calling that bird, it keeps you informed if he's getting closer or working away.
---
GOBBLER OR JAKE YELP
When you think of a yelp, you likely think of a girl bird. You're correct, but gobblers and Jakes yelp as well. The yelp of a gobbler is slow, low, and not nearly as high-pitched as a hen. The yelp is far from clean; it's more groan-like and easy to distinguish. Toms use this call more in the fall, but you will hear it in the spring woods, too.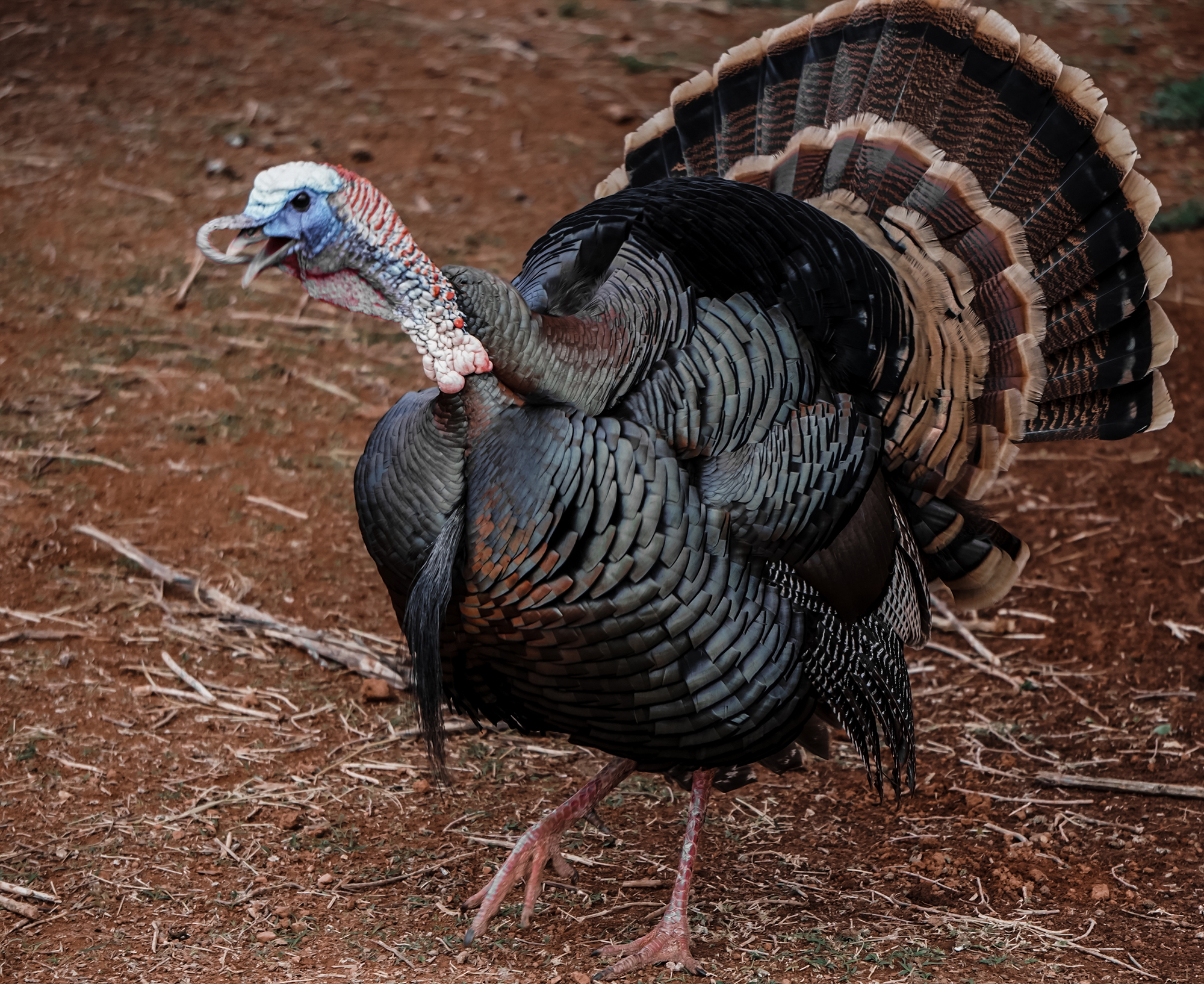 RELATED – Shed Hunting Tips From the Nebraska Whitetail Master
---
PLAIN YELP
This is the most basic of all hen sounds, and hens use it a lot during mating season. This is a single or double note vocalization. Too often, we think of yelping, cutting, and clucking all as one. False. One and two-note yelps are the most common hen language in the turkey woods.
---
EXCITED YELP
Like the plain yelp, an excited yelp may only be a couple of notes, but often, it will be a series of quick yelps that grow with excitement and volume. When you hear this call, a hen or group of hens are worked up about something. One or more gobbles often follow excited hen yelps. Toms love it when the girls get rowdy.
---
CUTT
Cutts do get mixed in with yelps, and few things in the turkey woods drive a ready-to-breed longbeard as crazy as a hen that's yelping and cutting. A cutt is a loud, sharp cluck. If a live hen is adding cutts to her yelps, she is excited and looking for love.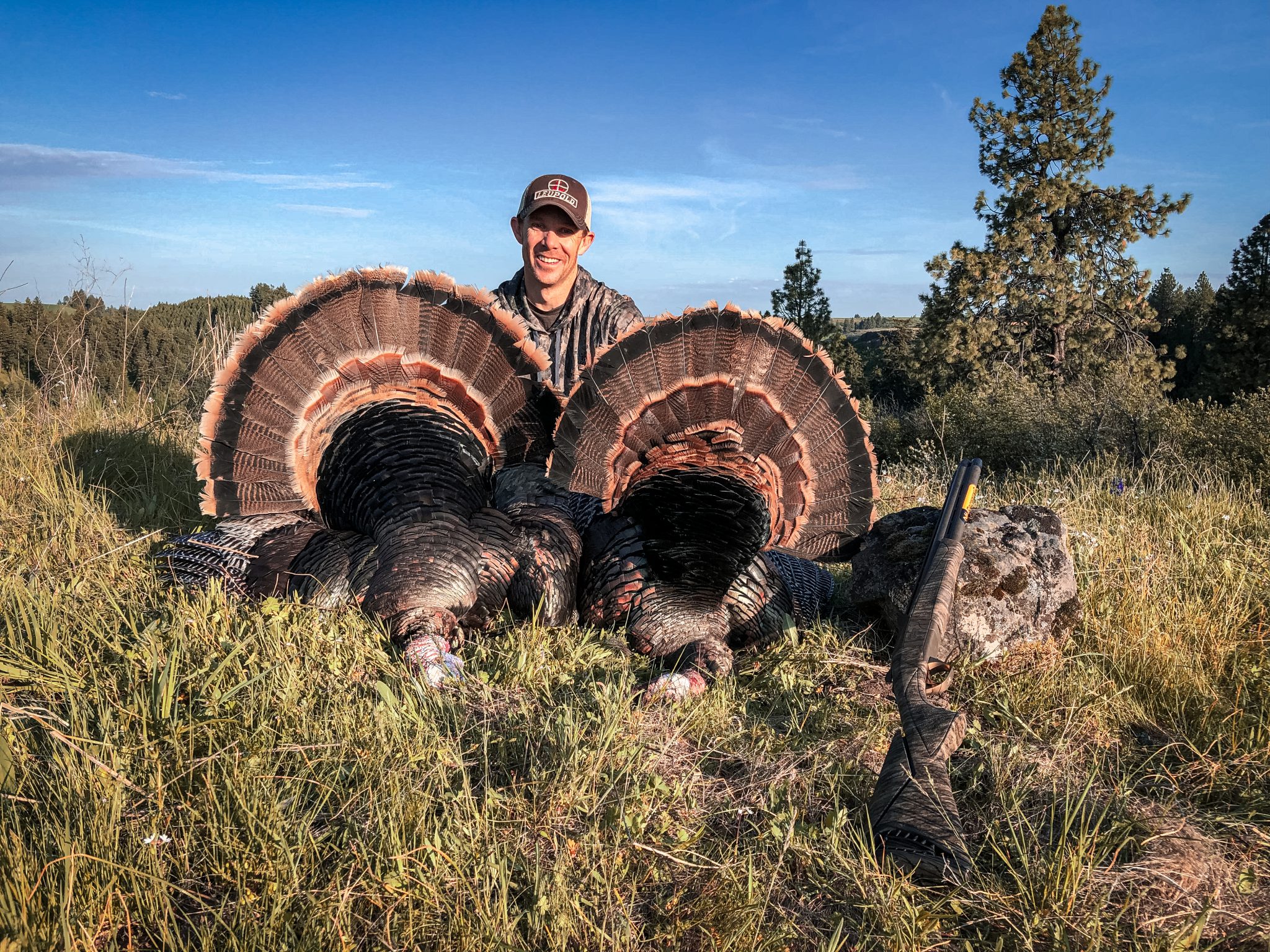 RELATED – Shed Hunting Tips From Connor Clark: How to Rule the West
---
CLUCK AND PURR
If you hear the cluck and purr of a wild turkey, that turkey is close. These low-volume notes indicate that a hen or flock of birds is content. Clucking and purring are common when birds are scratching for bugs and seeds and feeding in open agricultural fields.
---
KEE KEE RUN
This is another fall call, but you will hear it in the spring woods. Young turkeys that have lost their way use this call to relocate the flock. This three-note call sounds similar to a three-note whistle that gets a little louder with each kee-kee. Not always, but a kee-kee run will sometimes end with a single yelp.
---
TREE CALL
Gobblers aren't the only roost talkers. Hens will get vocal in the tree. However, they aren't typically as boisterous as the boys. Tree yelps are soft and muffled and can include clucking and gentle purrs. Keep an ear tuned for hen tree talk, especially during inclement weather stints when toms may stay quiet in the roost.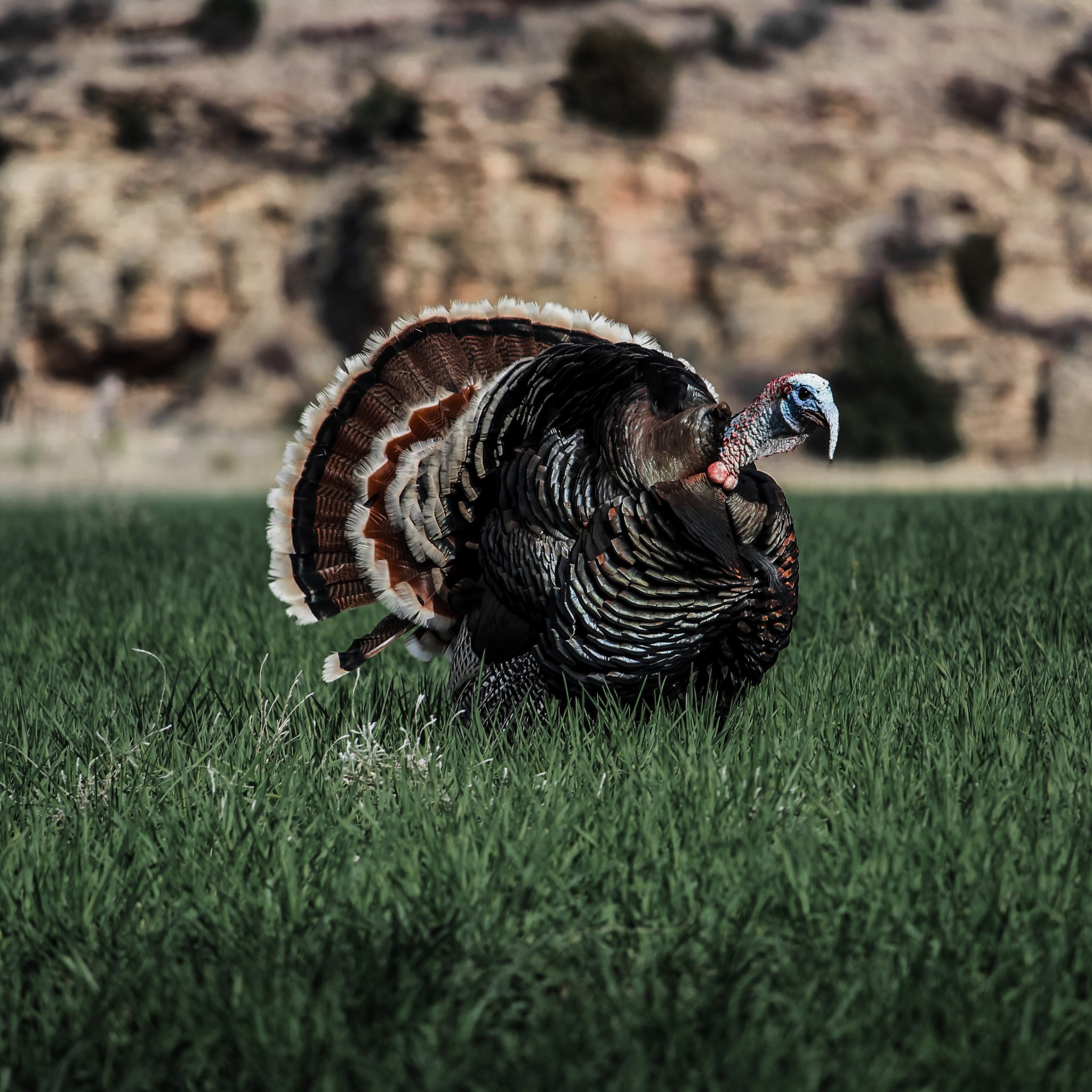 ---
PUTT
Of all the wild turkey sounds, this is one call you don't want to hear. This single note sounds similar to a cluck but pops at the end. When a bird putts, they hear or see something they don't like and let other birds in the area know about it. Often, an irritated hen or tom that putts will make the sound repeatedly as they make their retreat away from danger.
Aside from the putt, successful turkey hunters know how to simulate all of the above sounds, and the ones that consistently fill tags can create hen and gobbler talk on various turkey call types, including box calls, pot-and-peg calls, and diaphragm (mouth) calls. The first time you use a call shouldn't be in the turkey woods. Commit to daily practice sessions. I like to listen to live turkey talk on YouTube and then record myself mimicking the sounds I hear. You can play it back against live hen sounds and perfect your calling game when you record your calling.
---
READ NEXT – Axis Deer Hunting in Texas Should Be On Your Bowhunting Bucket List