We are young, but we are mighty.
Free Range American launched in October and in just over 10 weeks we've published a deep-dive profile on an alt-country rocker, decided once and for all what exactly is the best hunting bino harness on the market, climbed mountains in the Himalayas, rode dirt bikes with motocross superstars, and got to the bottom of whether that AR pistol in the cab of your truck is all-of-a-sudden illegal or not.
There's been a good bit of American history, and an actual biting — by big-ass catfish, which our own Heather Lynn promptly killed and ate. There's been a lot of hunting, too, and hiking, and all-around epic adventures.
Of these first few action-packed weeks of Free Range American, these are our favorite stories, in no particular order.
"Who the Fuck Is Tim Montana?" by Ethan E. Rocke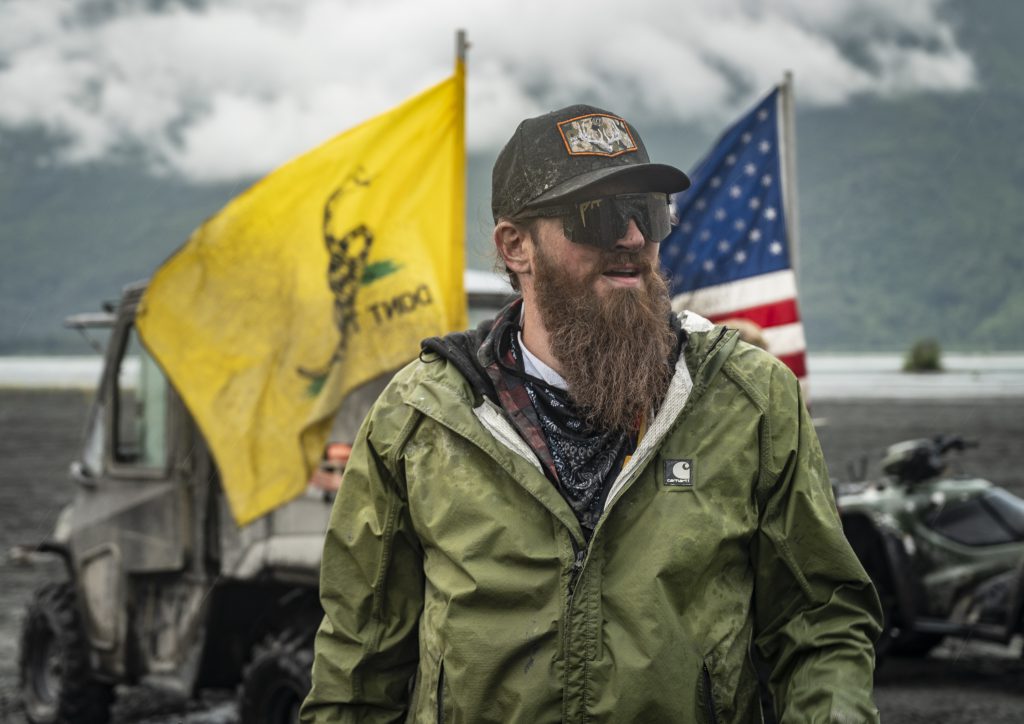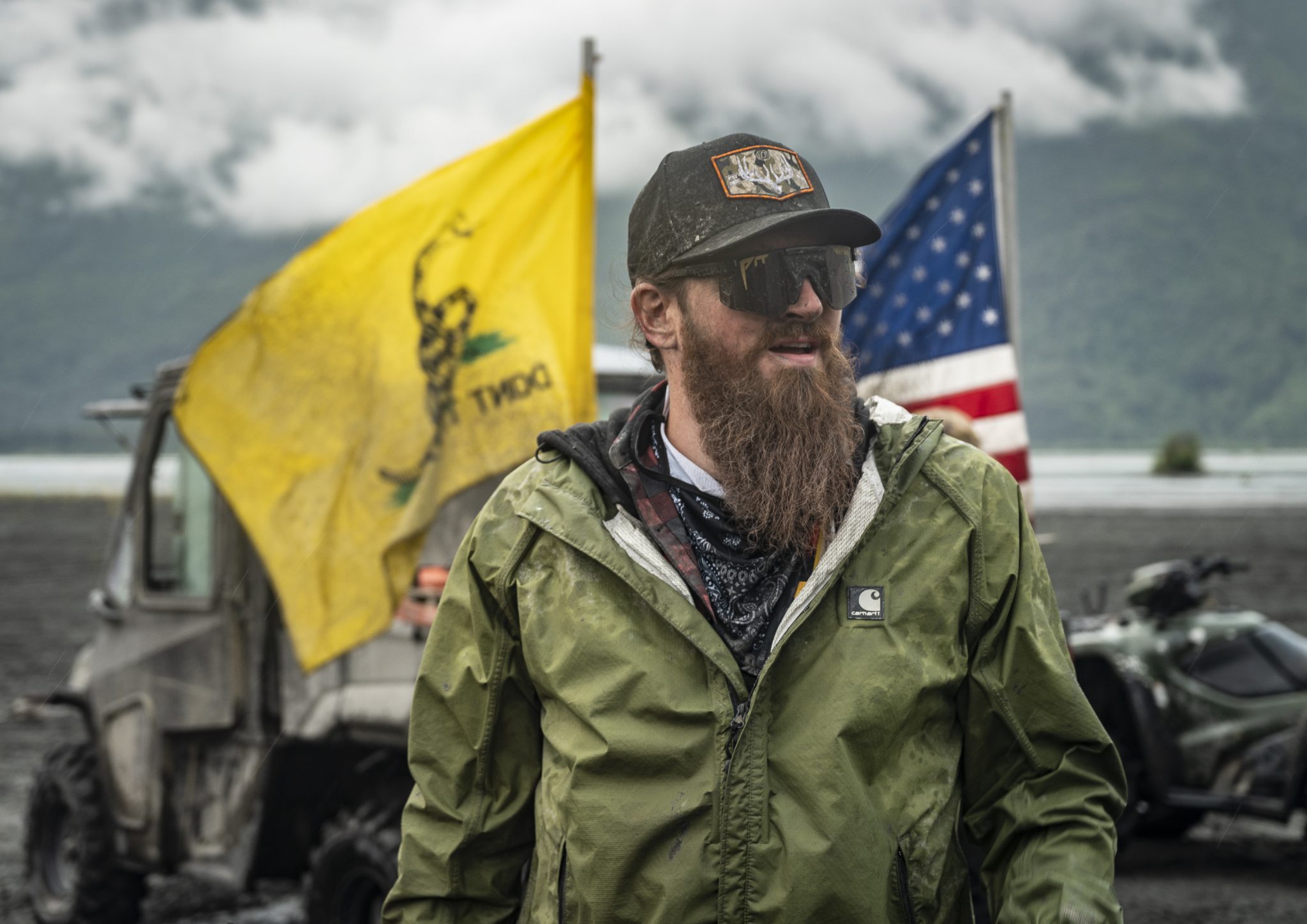 "It's about a quarter past 11 on a drizzly July morning in Butte, Alaska, when Tim Montana and his entourage roll into the dirt courtyard of Jeff Heard's property and pour out of an SUV for a day of four-wheeling in the Alaskan countryside.
"Montana's wearing a black hoodie, and his long hair is tied back in a hasty knot behind a black ball cap. His long red beard partially covers a black paisley bandanna hanging over a red-and-black-checkered flannel and a pair of Pit Viper sunglasses. If he's hungover, his smiling eyes and good-ole-boy charm do a good job of concealing it."
"Honey Badger vs. The ATF: What You Need to Know" by Tim Cooper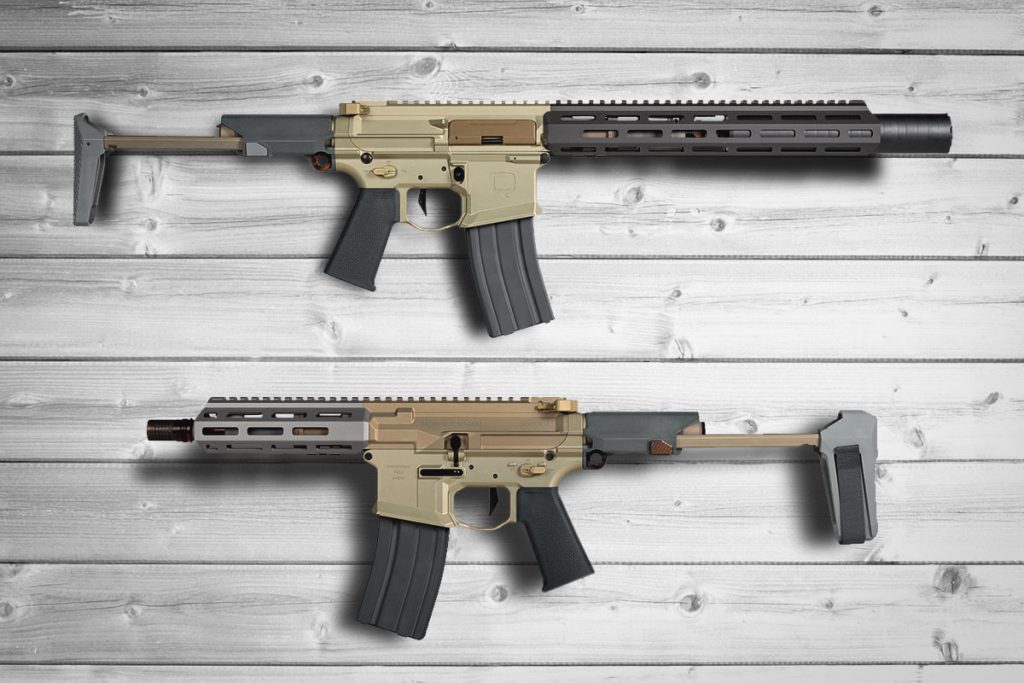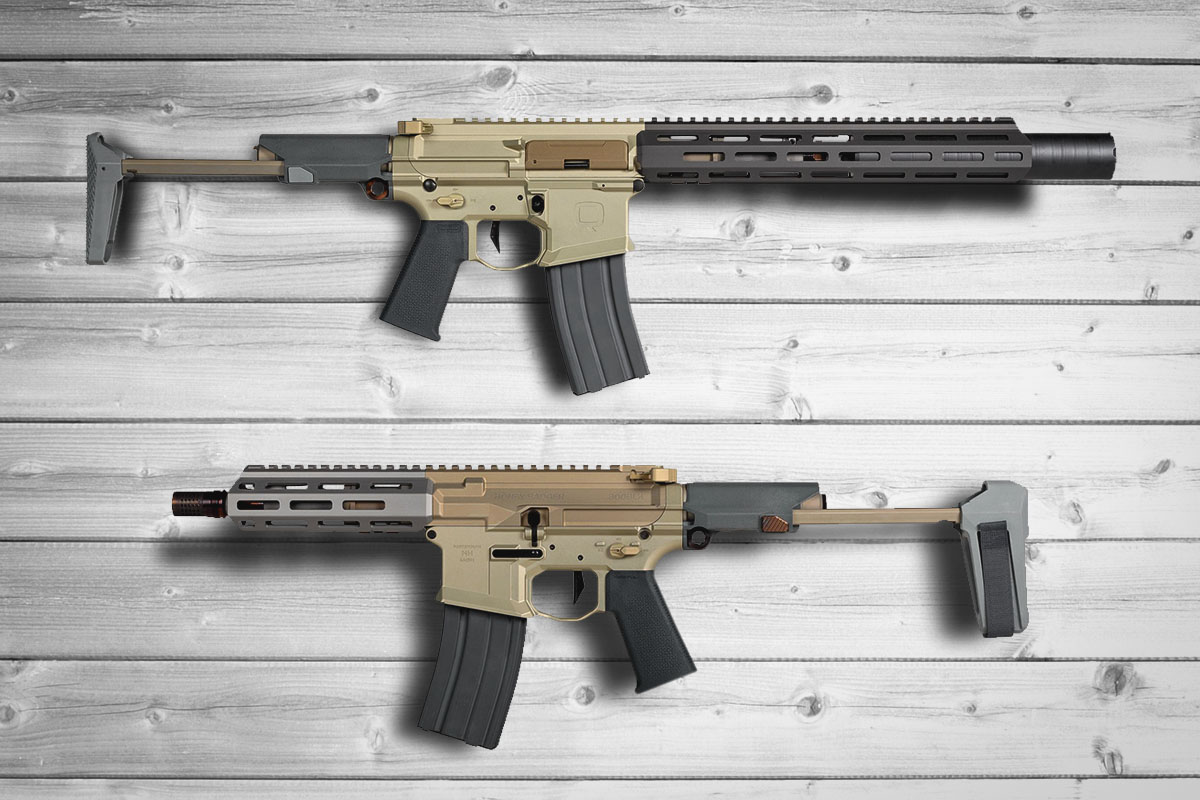 "News of the ATF letter to Q has sent shock waves through the Second Amendment community. Do the ATF's concerns apply to all AR pistols — a wildly popular category of firearms that exploded on the scene only a few years ago? Is the agency's decision politically motivated, a seismic shift in gun policy, timed squarely at the November election? Is this a one-off ruling, only applicable to Q LLC? What does it mean for the future of America's new favorite truck gun?
"Here's what we know. Spoiler alert: Unless you own an actual $2,400 Honey Badger pistol from Q, you're probably okay — at least for now."
"Smagical Thinking: The Life and (Near) Death of Phil Smage" by
Jos
hua Skovlund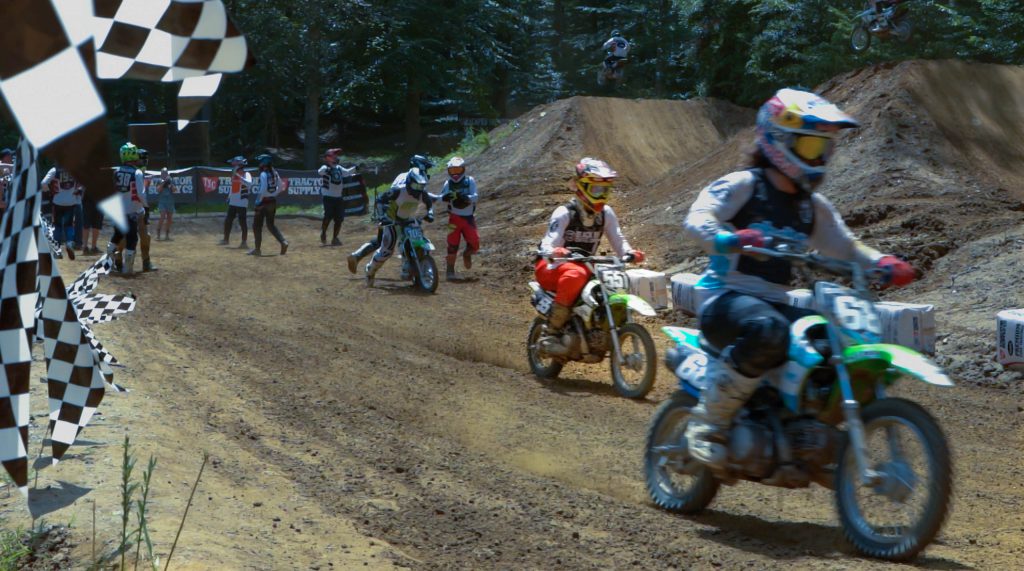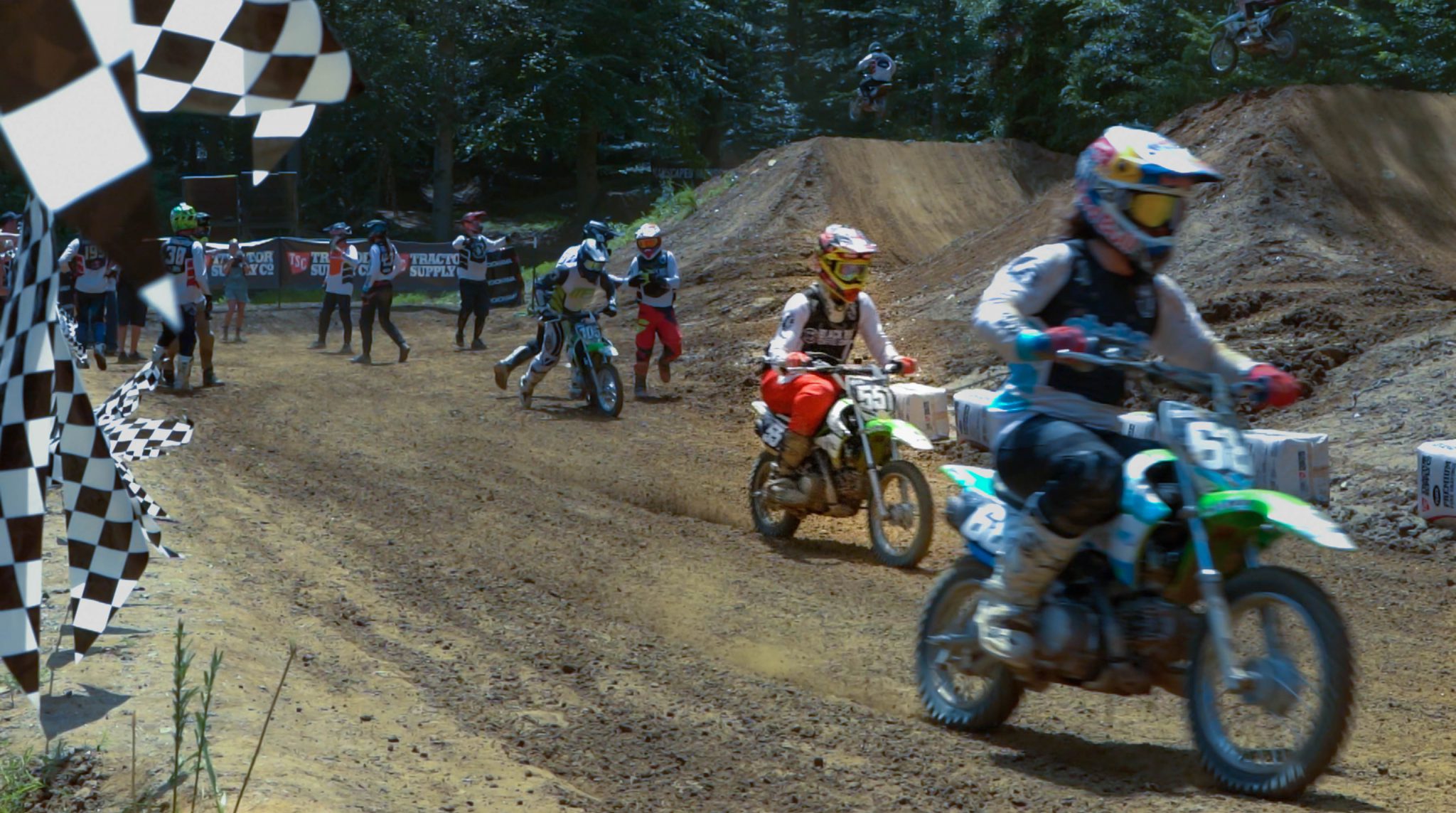 "Sweat dripping down his face, Phil Smage sat on his Kawasaki KLX 110 pit bike at the starting line of the first-ever Pastranaland Pit Bike Championship. Nine national-level motocross competitors were beside him — all gunning for the same first-place finish and at least a year's worth of bragging rights. For Smage, or 'Smagical' as his friends and fans now call him, it was about more than medals and shit-talking. This was Smagical's first race back after a tragic accident that broke his neck. Doctors told him he'd never walk again."
"How Two Special Operations Veterans Found Each Other — and Healing — in the Himalayas" by
Nolan Peterson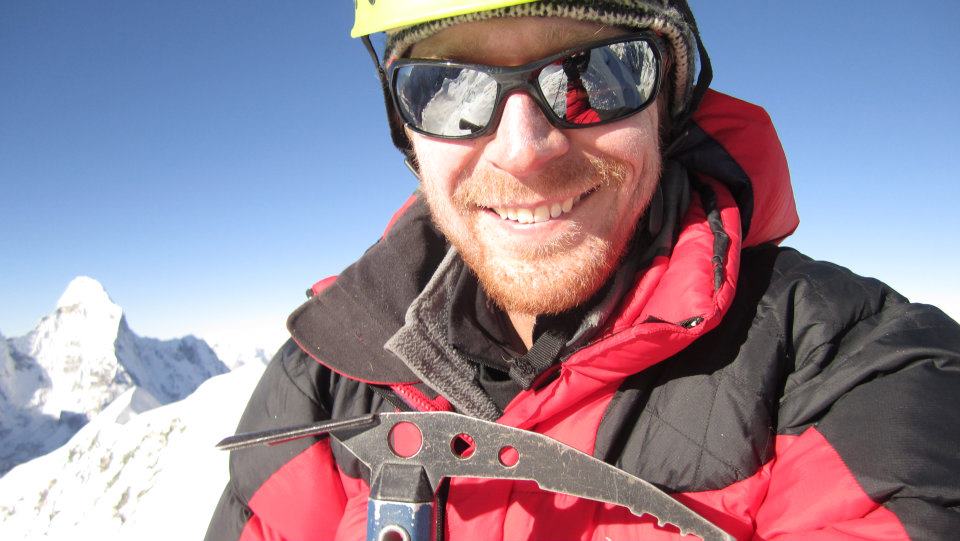 "I hiked for weeks, living out of a backpack like a true nomad. I loved the simplicity and raw physicality of this lifestyle. It was a way of living so far removed from the normal routine of modern life that it awoke within me a sense of strength and health that had long been dormant. The freedom from worry was equally as energizing. I had brought no gadgets with me, so I was cut off from the internet, email, and phone calls. I was totally rooted in the present, so no energy was wasted on what might happen beyond tomorrow. There was no schedule to keep, no calendar to reference for daily obligations. I woke with the sun and went to bed at dark. My body was in tune with the outside world, my mind entrenched in the here and now.
"The final night before the Island Peak climb, I was in the dining room of the lodge in Chukhung, Nepal, eating Tibetan momos while I sipped on an Everest beer. I had just begun a conversation with a Canadian climber about my time in Afghanistan as an Air Force pilot when I heard an American voice call out from across the dark, smoky room: 'Dude, were you in the US military?'"
"Gear Test: The Ultimate Bino Harness Shootout" by Michael Herne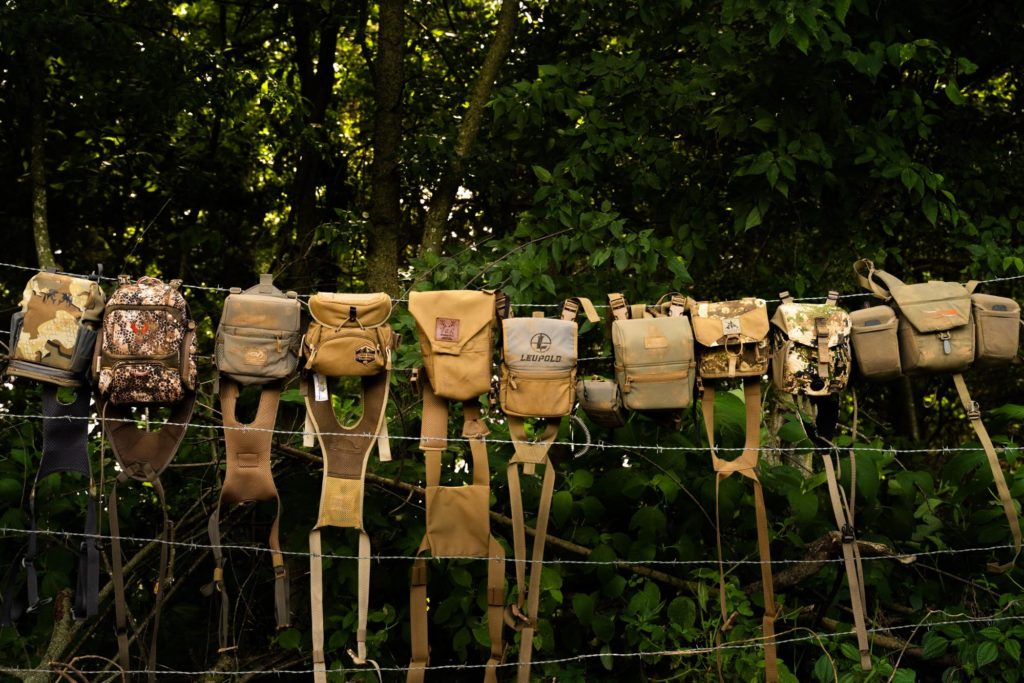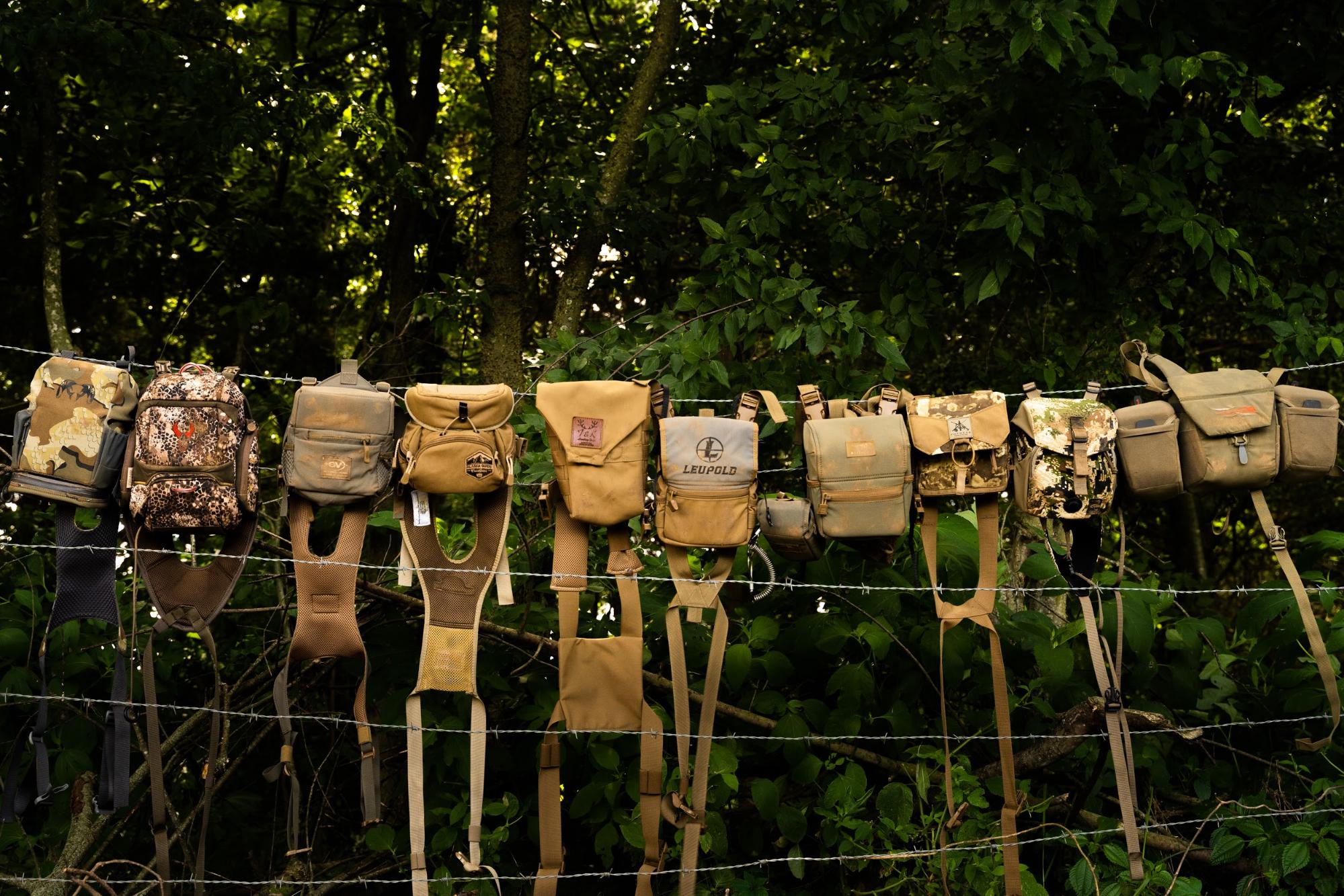 "With binoculars ranging in price from $300 to $500 for entry-level glass to more than $3,000 on the high end, it only makes sense to protect them. Not long ago, that meant a harness of a few elastic straps that held exposed binoculars close to the chest. Just a few short years later, we have fully enclosed and semi-enclosed harness systems that protect our prized glass from the elements — and sometimes ourselves. The very best binoc harnesses today are silent, durable, comfortable, and easy to use one-handed, and don't interfere with a bow at full draw or a rifle shot while lying prone. There are at least a dozen different modern binoc harnesses on the market, with different pros and cons. So, how does a hunter choose the best one? That's where we come in."
"When an Archery Pronghorn Hunt Goes Wrong" by Michael R. Shea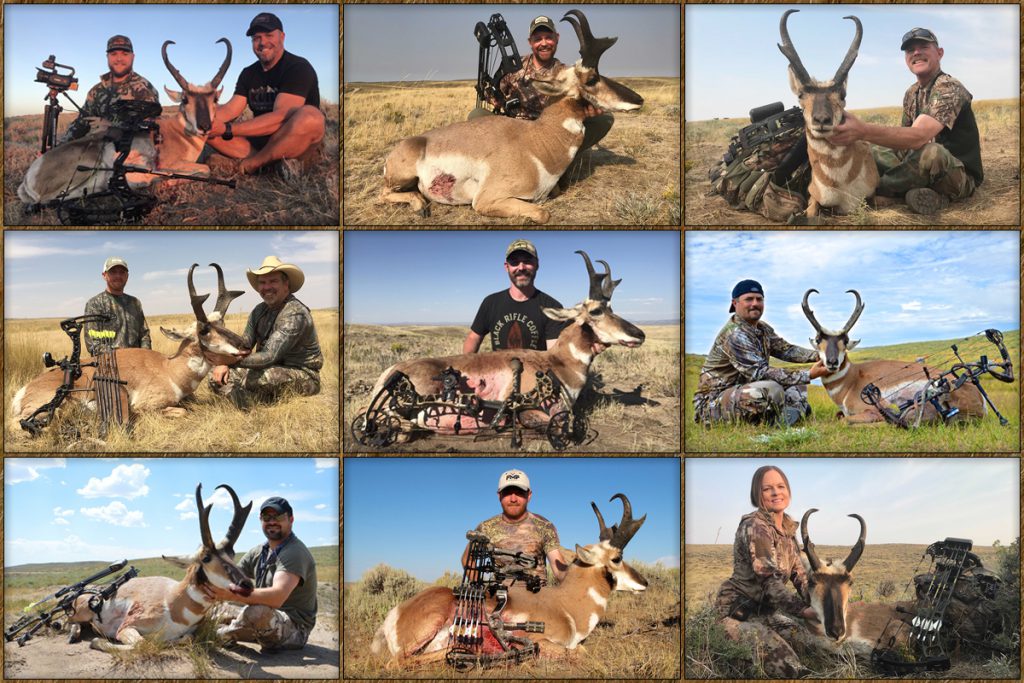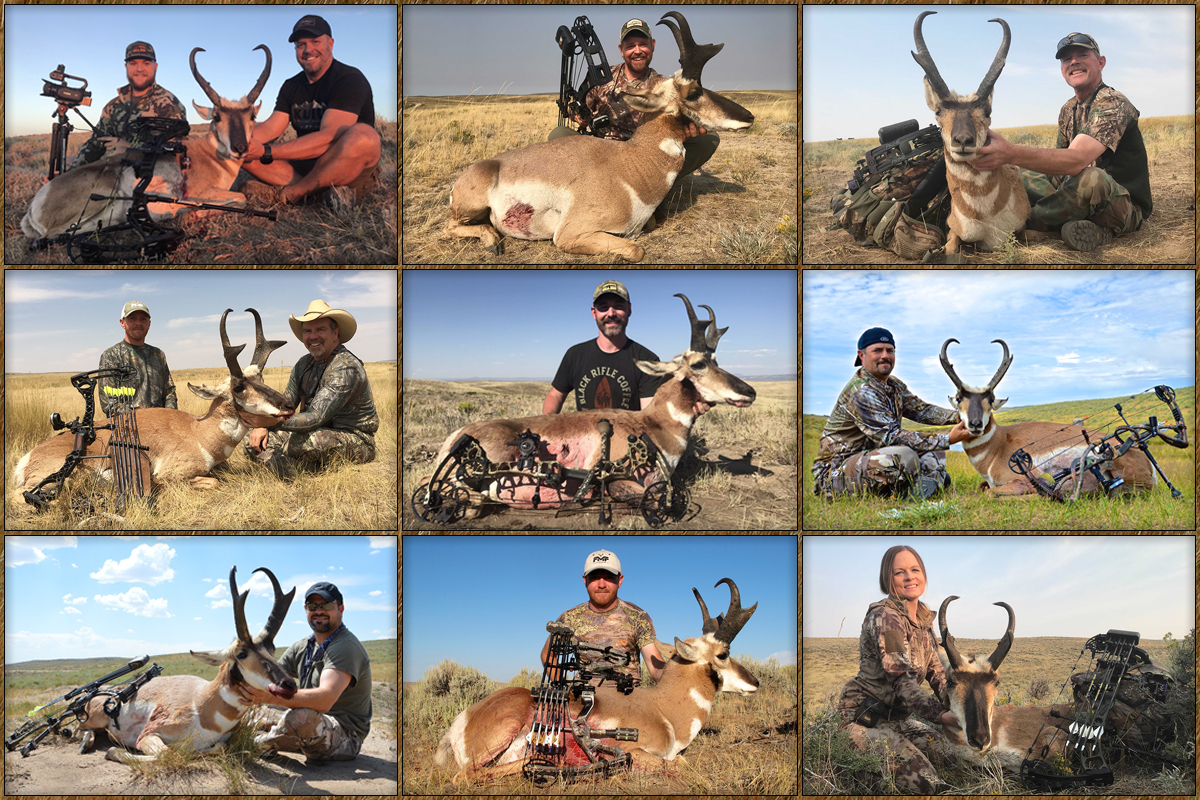 "Miles Fedinec might be the best pronghorn guide in the world. He's the only one I know of — or anyone I know knows of — who is 100% on archery pronghorn. There are outfitters in Arizona and New Mexico who regularly put down bigger bucks, but in the trophy units of northwest Colorado, Fedinec has an unmatched consistency. For the last 10 years, 100% of his clients have bow-killed pronghorns. Except for maybe me."
"Get Bit: My First Time Hillbilly Hand Fishing for Alabama Lake Monsters" by Heather Lynn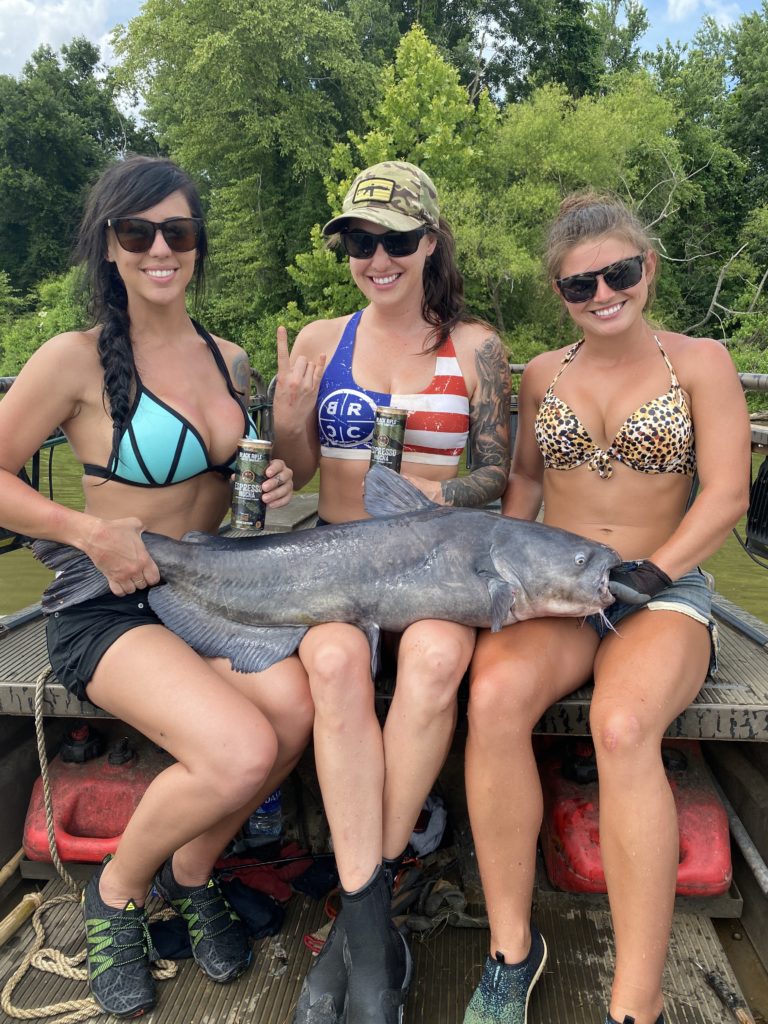 "I slide into the murky water reluctantly, worst-case scenarios running through my head — we did see a water moccasin casually swimming by at one point. The water is about chest deep, and the visibility is almost zero. Jeff tells me to put one of my feet inside the hole in the top of the box next to his, this way we can block it from escaping. They instruct me to hold my breath, dive down to the hole in the box, and use my entire right arm to sweep across the inside of it until (hopefully?) something bites the shit out of my hand. Awesome. And when that happens, I should slide my left hand down the side of the fish until I find its gill plate, shove it through the entire fish until my left hand meets with my right at its jaw, and then yank it to the surface."
"How Wildfires in the West Will Change Your Next Hunting or Fishing Trip" by Ben Romans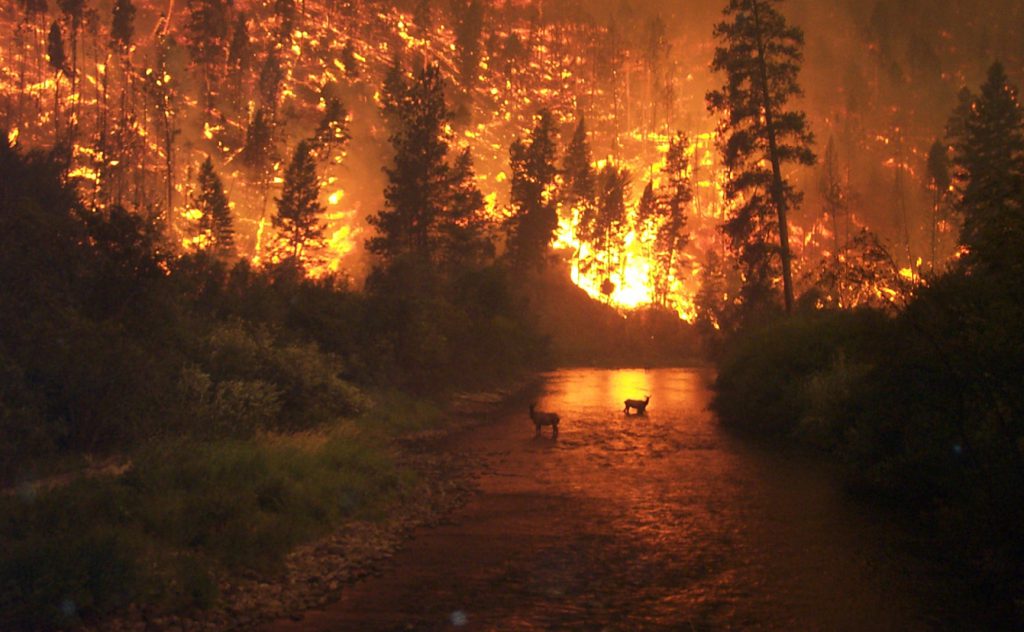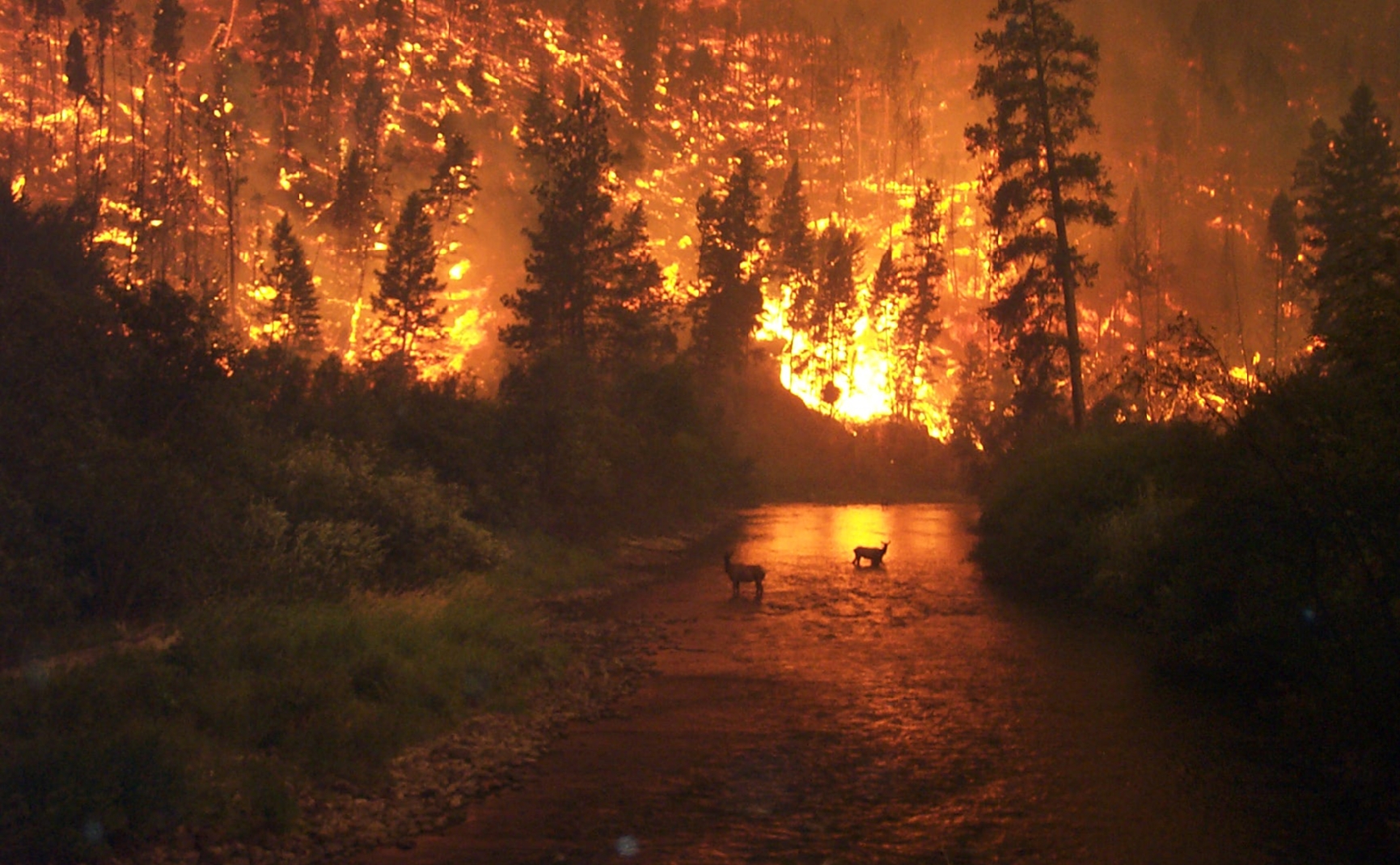 "'I can definitely see smoke, but I don't see a fire,' Tony tells us over the walkie-talkies. 'Wait, the wind just blew. Oh yeah — I can see a few flames flickering. It's on the ridge to the northeast of the West Fork, just above the tree line, but below the scree fields.'
"It's unclear how large the fire might be, but it could potentially destroy a drainage we've learned and loved the last decade. The two Forest Service workers lean over their topographical map on the hood of a truck and begin tracing lines with their fingers to pinpoint the landmark Tony zeroed in on."
"Ishi, Pope, and Young: The History of Modern Bowhunting" by Matt Fratus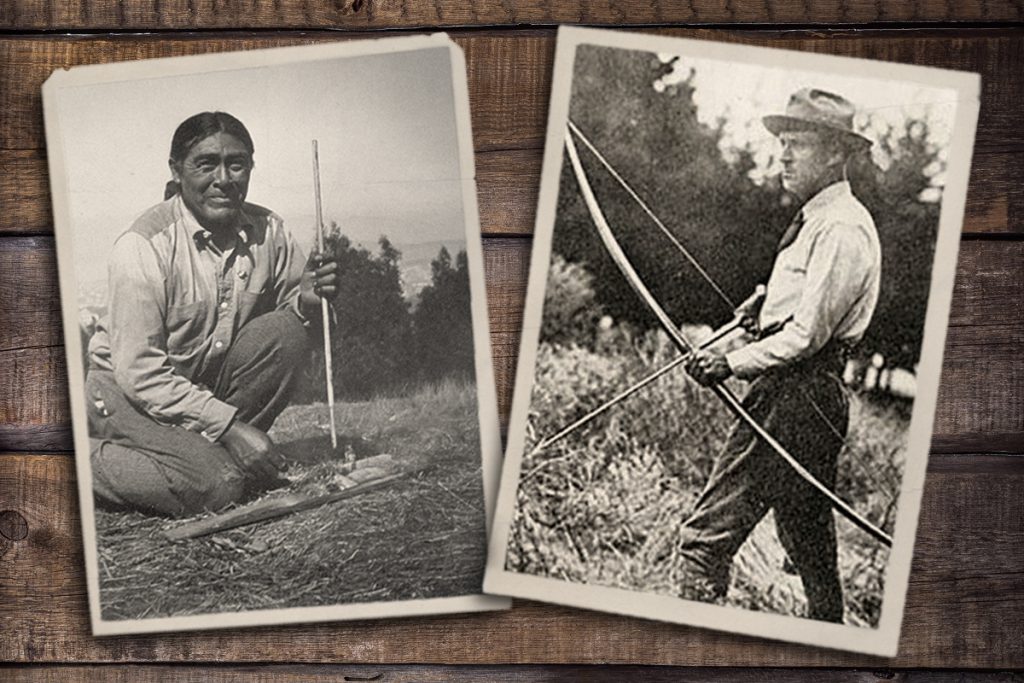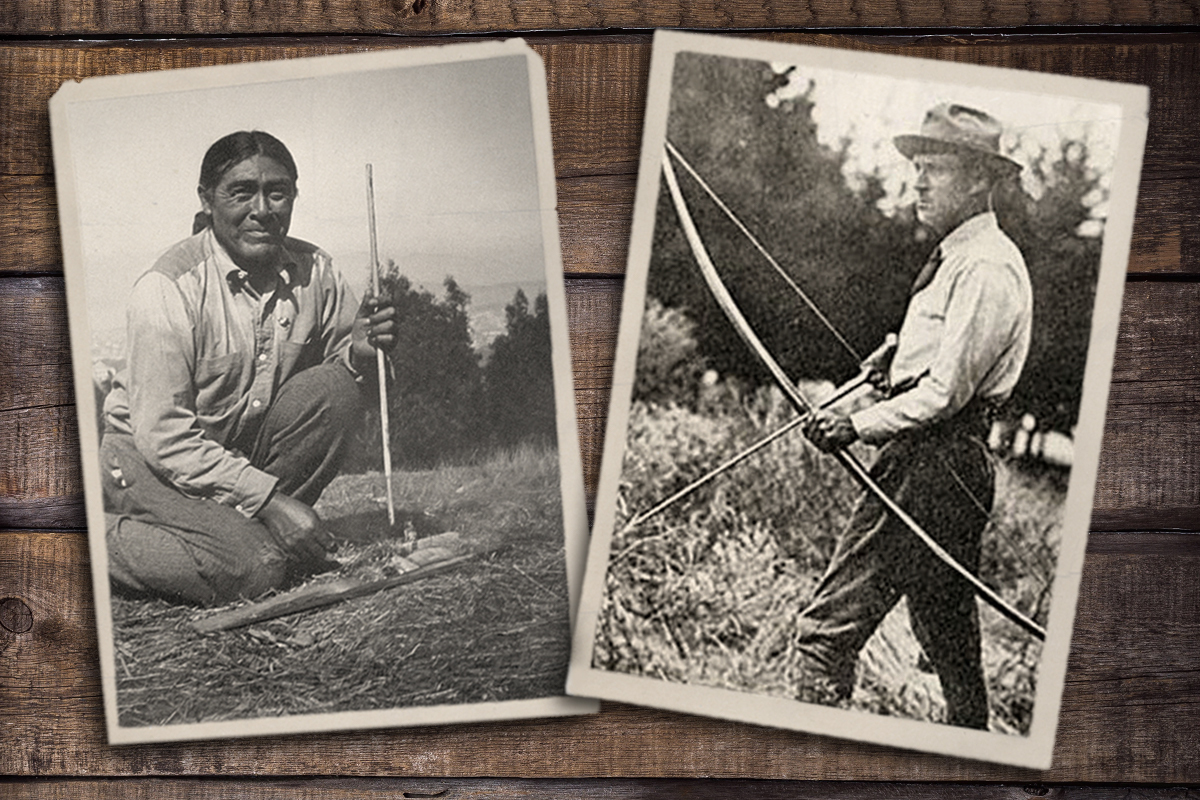 "On Aug. 29, 1911, a group of butchers stumbled upon Ishi at a slaughterhouse, scrounging for meat to feed his starving stomach. He was weak, frightened, and exhausted — a survivor. The butchers alerted the sheriff and brought him to the Oroville Jail.
"His arrival was the talk of the town. Reporters traveled from Sacramento in hopes of printing a sensational headline in the next day's newspaper; telegrams from the Department of the Interior and private citizens begged for answers. The mystery surrounding him interested anthropologists and particularly Pope, the university's physician and medical instructor, and they arranged to bring him to the university. Pope was enamored with the Yana and Yahi people. He learned from Ishi their passion as craftsmen, particularly in the mastery of bow and arrow making. When Ishi wasn't showing Pope his hunting practices, he spent his days on the Berkeley campus at the Museum of Anthropology."
"There's Something About MOLLE: The History and Evolution of the Modern Tactical Load Carrying System" by Tim Cooper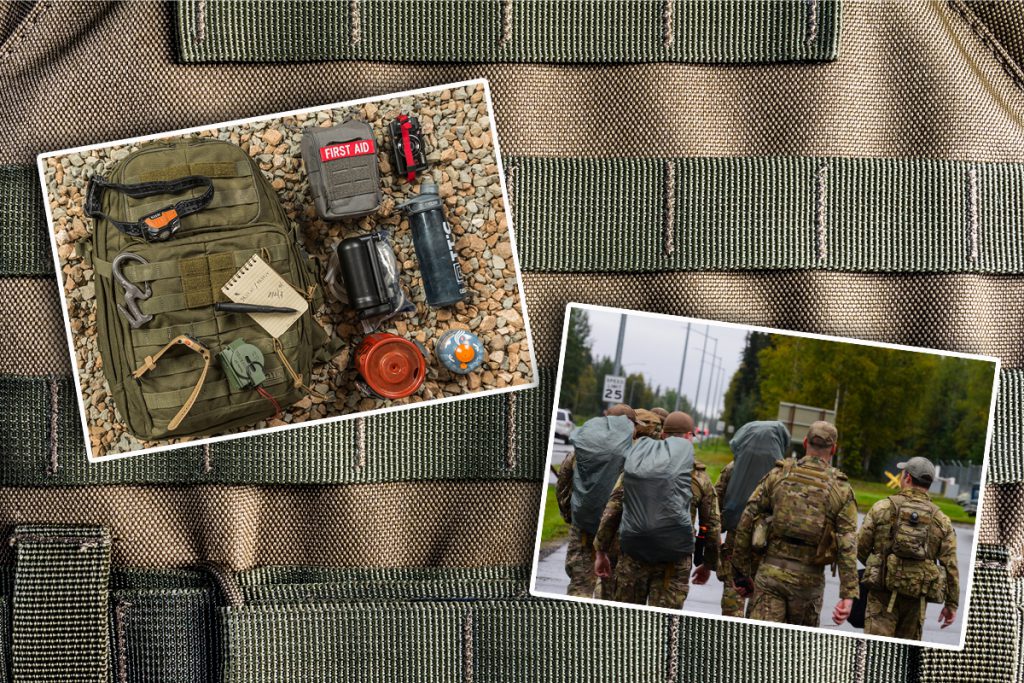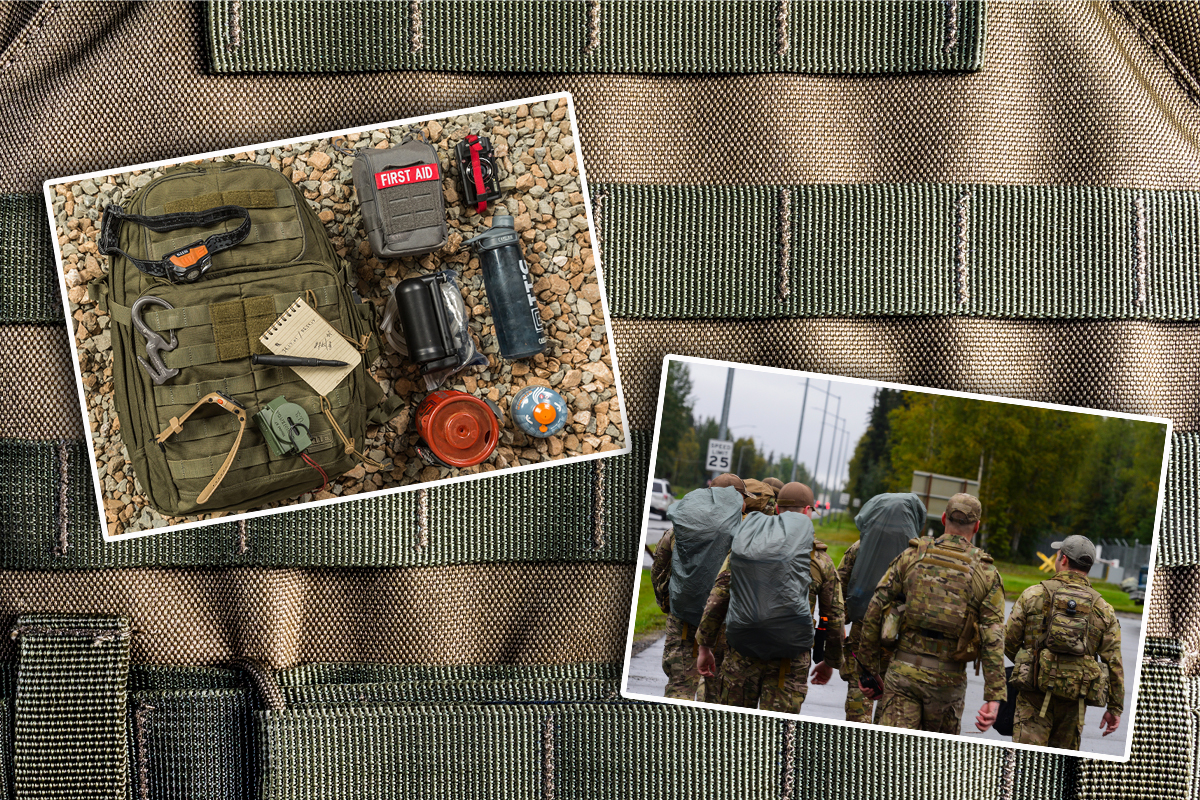 "The modular lightweight load-carrying equipment (MOLLE) platform has been an integral part of the standard-issue military backpacks since the early days of the Global War on Terror. Since then, first responders have also embraced elements of this versatile system. So have hunters, backpackers, hikers, and extreme outdoor athletes. Here's how the MOLLE system works, why it works so well, and how it's evolving from chest rigs and backpacks to motor vehicles and hard goods."