Two decades into the 1900s, as the nation slid headlong into the Great Depression, a growing movement of temperance gained enough to change the U.S. Constitution. It was amended to outlaw the "demon rum," a substance that a vocal segment of the population was convinced harbored the source of the nation's downside. America was going dry for good, so it seemed. But a veritable army of bootleggers was just waiting in the wings.  
On the surface, it was a move to make America a sober nation, a push for a more stringent social moral code backed up by law and order. In reality, upon implementation, alcohol was essentially a scapegoat for more significant societal and economic problems in the U.S., and the outright ban on booze was decidedly a disaster from top to bottom.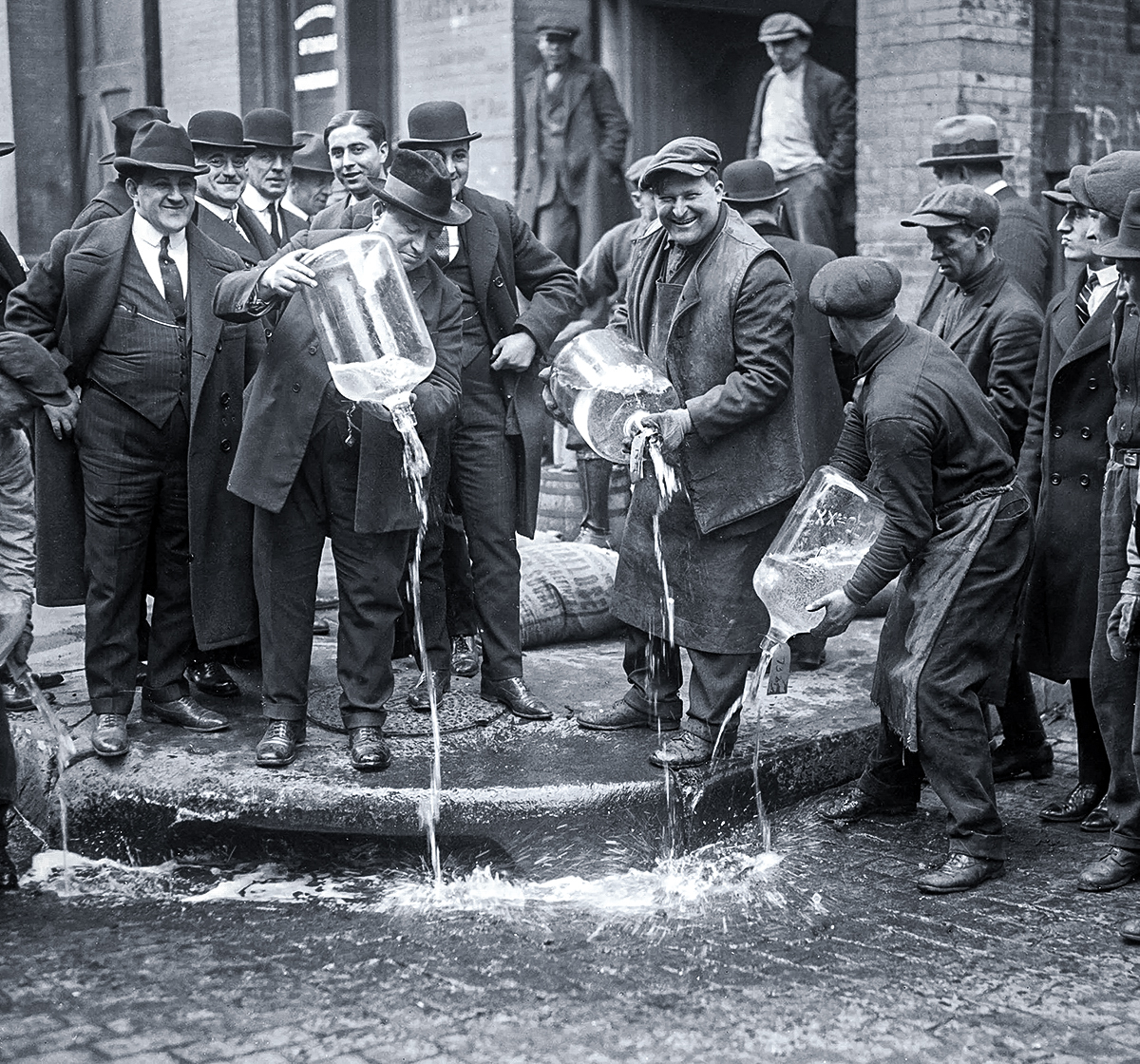 The exercise in forced sobriety improved nothing. Alcohol was deeply ingrained in American society, and people kept drinking. And so, Prohibition immediately gave birth to one of the most lucrative and violent black markets in history while funding organized crime with tons of cash so it could grow in power and influence in ways no one had ever thought possible — even mobsters. It was a gold rush across the entire country.
A lot of people wanted a taste, and an entire infrastructure had to be created to support an underground network of booze distribution. Enter the smugglers and bootleggers with their wild innovation and willingness to take risks.
They came from everywhere and brought in booze wherever they could — through ports, through swamps in small boats, hidden in other cargo in trucks, in cars with secret compartments, and even through rugged wilderness on foot or horse.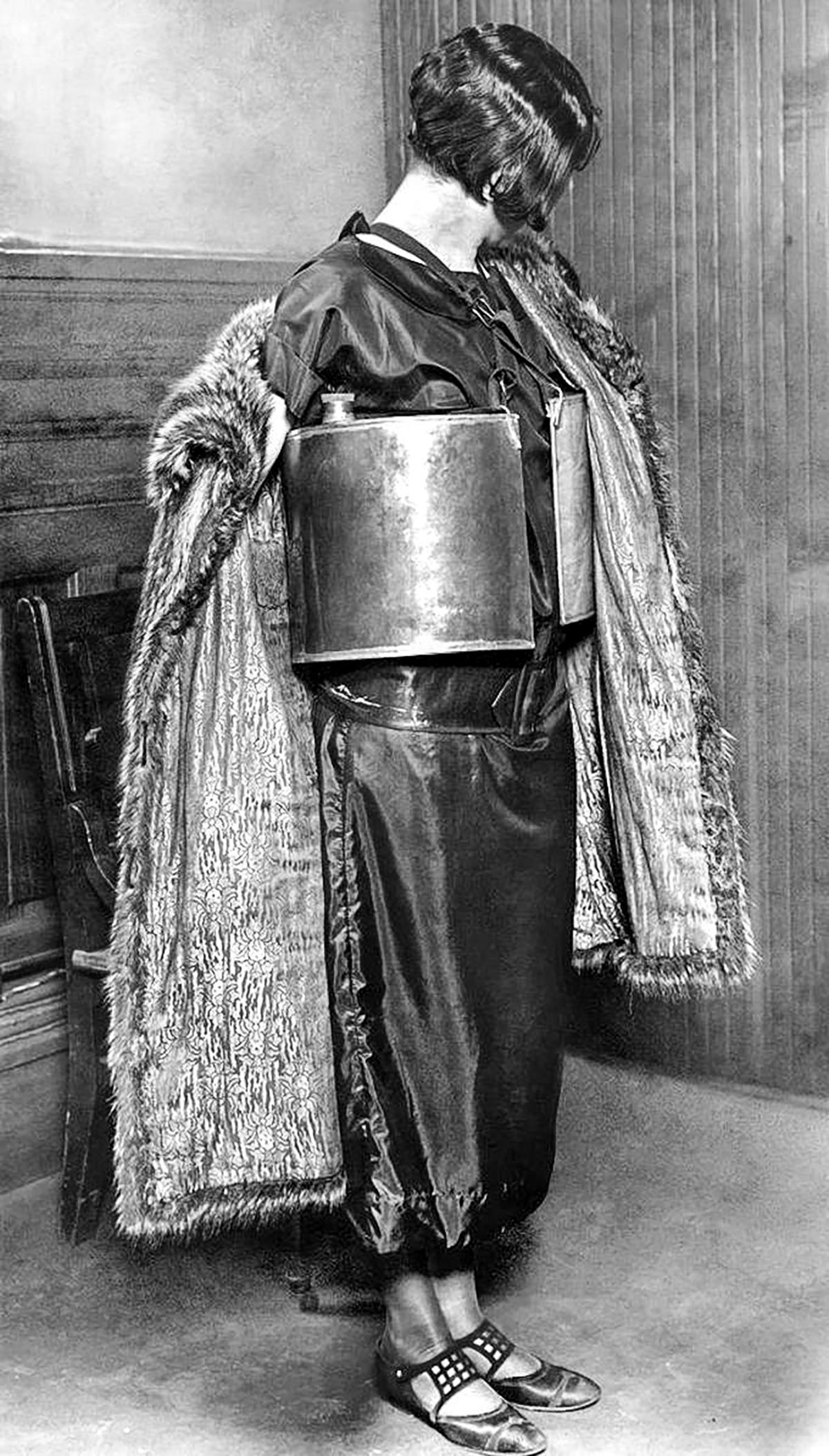 They developed all kinds of tricks to stay ahead of the law and adopted some very old ones to get their illicit product across borders and to the people willing to pay for it. Bootleggers did everything from customizing car engines to nailing deer hooves to their shoes to keep the cops and feds off their collective tail.
They moved illegal hooch into the country from Canada, Mexico, and the Caribbean — pretty much from anywhere and any way they could for the 13 years Prohibition was in effect. Here are some of the coolest ways they did it.
BRCC Has Teamed Up With Willie's Distillery in Montana for a New Backwoods Bourbon Coffee!
---
Moonshining, Bootlegging, and Smuggling
On the surface, the 18th Amendment mostly targeted hard liquor and distilled spirits, largely leaving beer and wine alone. However, the National Prohibition Act, aka the Volstead Act — the piece of legislation that actually enforced the new amendment — went a lot further. The production, transportation, and selling of alcohol, including wine and beer, was outlawed.
"When the Prohibition era in the United States began on January 19, 1920, a few sage observers predicted it would not go well. Certainly, previous attempts to outlaw the use of alcohol in American history had fared poorly," says Ken Burns' excellent documentary Prohibition.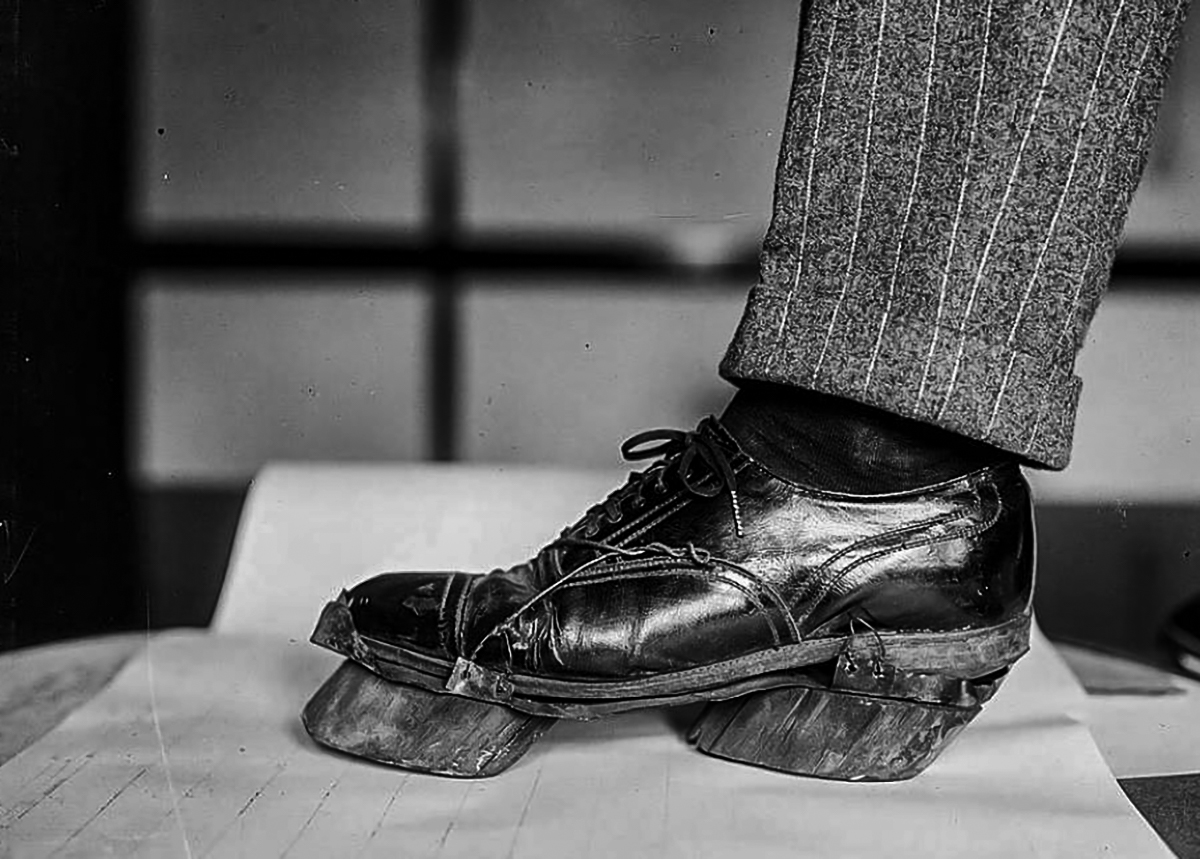 "When a Massachusetts town banned the sale of alcohol in 1844, an enterprising tavern owner took to charging patrons for the price of seeing a striped pig — the drinks came free with the price of admission. When Maine passed a strict prohibition law in 1851, the result was not temperance but resentment among the city's working class and Irish immigrant population. A deadly riot in Portland in 1855 led to the law's repeal," the doc continues.
"Now, Prohibition was being implemented on a national scale and being enshrined in the Constitution no less. What followed was a litany of unintended consequences."
Aside from all the crime, death, and mayhem that followed, imagine all the different beers — all the amazing bourbons — that were simply lost when breweries and distilleries were forced to shutter their businesses.
READ MORE – BRCC Ultimate Alaska Bear Hunt Part 3: The Hunt Is On!
---
From Big Time to Small Time and Everything Between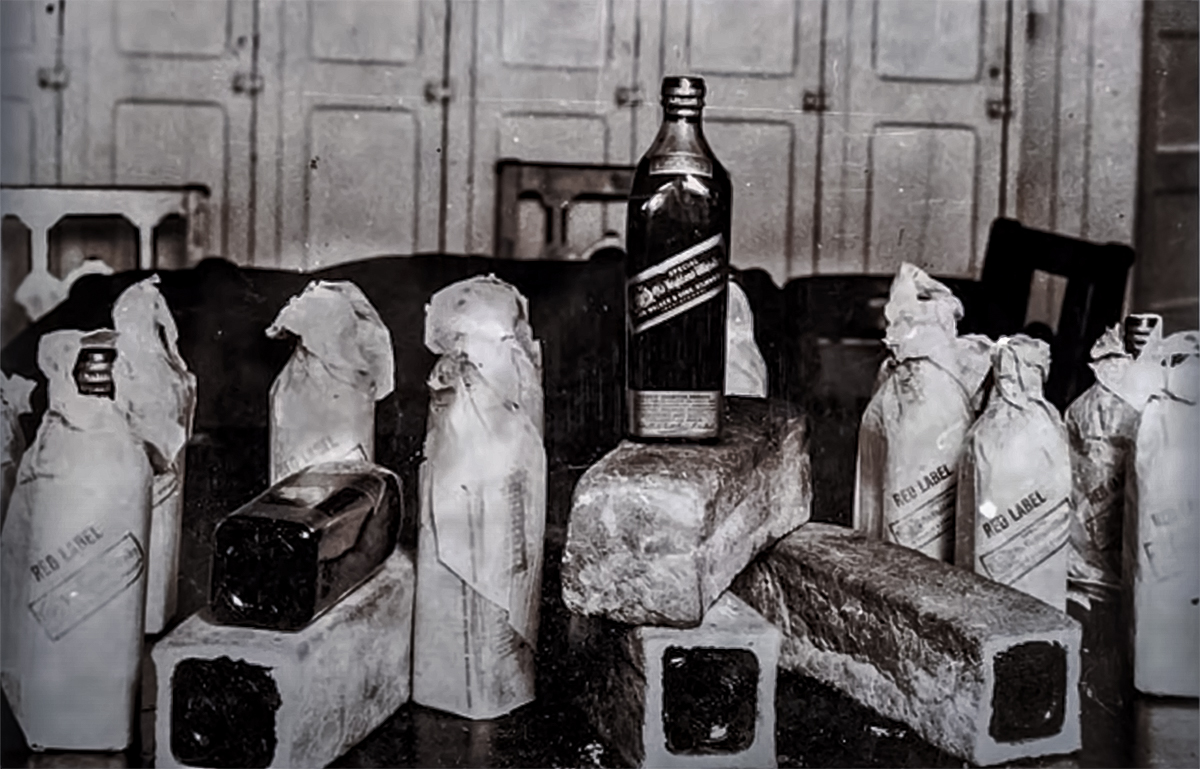 But there were exceptions and loopholes in the Volstead Act, and nobody knew them better than George Remus. The former attorney gamed the new system and made millions while still sort of staying within the border of the law. Until the government decided he'd gone too far in 1925, and he was hit with thousands of violations of the Volstead Act — and he got a whole two years in federal prison for it.
Want to go down a wild rabbit hole? Read about how the undercover prohibition agent the feds put in Remus' cell quit his job and started an affair with Remus' wife when he found out she controlled his significant fortune on paper. They stole a ton of his bootlegging profits and sold one of his distilleries.
\When he got out, Remus shot and killed his wife in a park in Cincinnati in front of a buttload of witnesses; she was on the way to meet him to finalize a divorce. And get this — he got off on an insanity defense and ended up being committed to an asylum for seven months.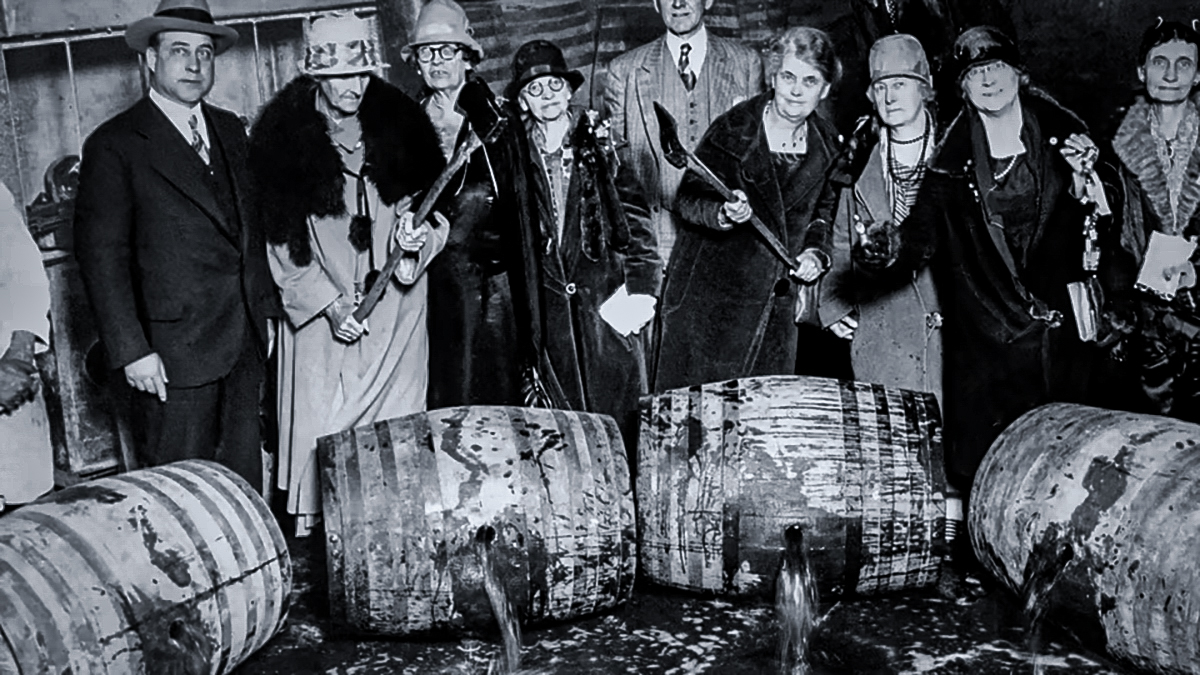 But unless you were George Remus or you had the money to stockpile booze ahead of time, a friendly pharmacist, or a religious exemption of some kind, you had to rely on illegally produced local hooch — my great aunt used to talk about walking down the road to the local backyard brewer when she was a kid to fill up a pail of beer to bring home for her dad.
Larger operations had to cross state lines with their wares, which produced one breed of smuggler — the kind that eventually started NASCAR.
The other option was alcohol smuggled into the country for elsewhere, usually by ship, which was then likely cut with something cheaper way before it ever got to a local watering hole or urban speakeasy.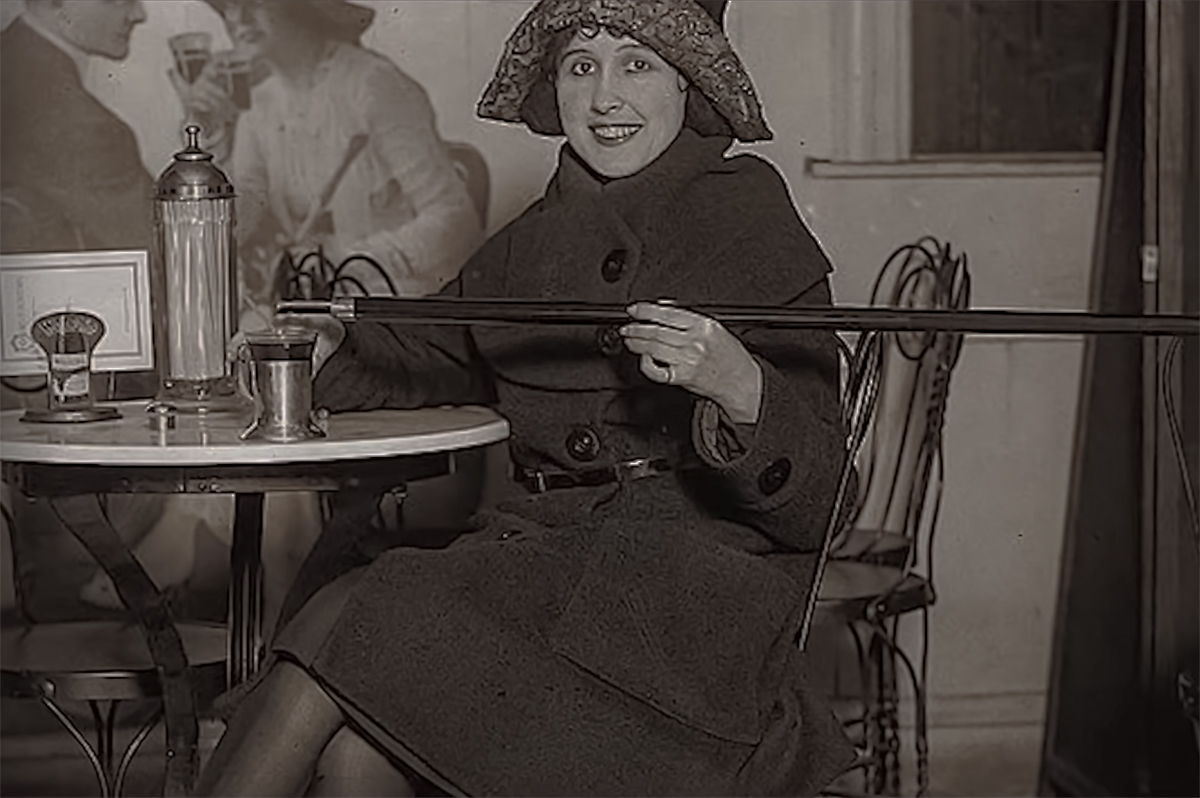 That illegal hooch had to keep flowing, and practically every ounce had to be smuggled somewhere. And it wasn't like smuggling drugs — being a liquid, alcohol is a pain in the ass to transport nowadays, let alone in the early 1900s before plastic containers were a thing. It also had to be well hidden, which ain't easy. And it's heavy as hell, plus it's not too tough for the average cop to smell if something springs a leak or isn't totally sealed up.
Despite the difficulties, with so much money to be made, people found a way — many ways, in fact.
GOOD STUFF – Taste the Smoky Aromas and Dark Chocolate With BRCC's Five Alarm Roast
---
Bootleggers Hid Liquor in Dead Pigs and Everywhere Else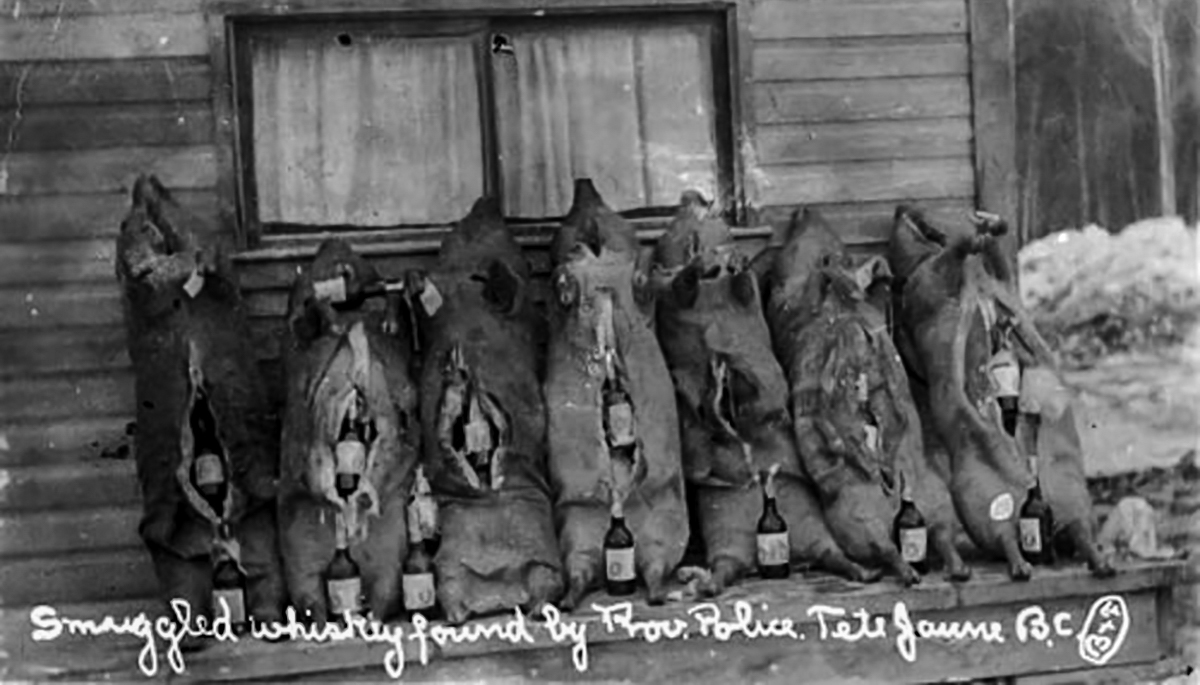 The booze was moved in bottles and barrels on ships, trucks, and pack animals, but it was also stored in false gas tanks in cars with suped-up engines that could easily outrun the cops. There are documented cases of people wearing torso-sized flasks under clothing and a coat to haul a couple of gallons of tipple. People sewed secret pockets into coats and made vests that could hold flat bottles.
Bags, cases, and trunks with false bottoms became popular, and people took to hollowing out a book or two in their home or office to keep their home stash secret from prying eyes.
For everyday folks, a personal flask became part of many people's EDC.
No matter how it was transported, it had to be moved, and depending on the route, that sometimes meant hauling it on foot or with a pack animal through rough terrain.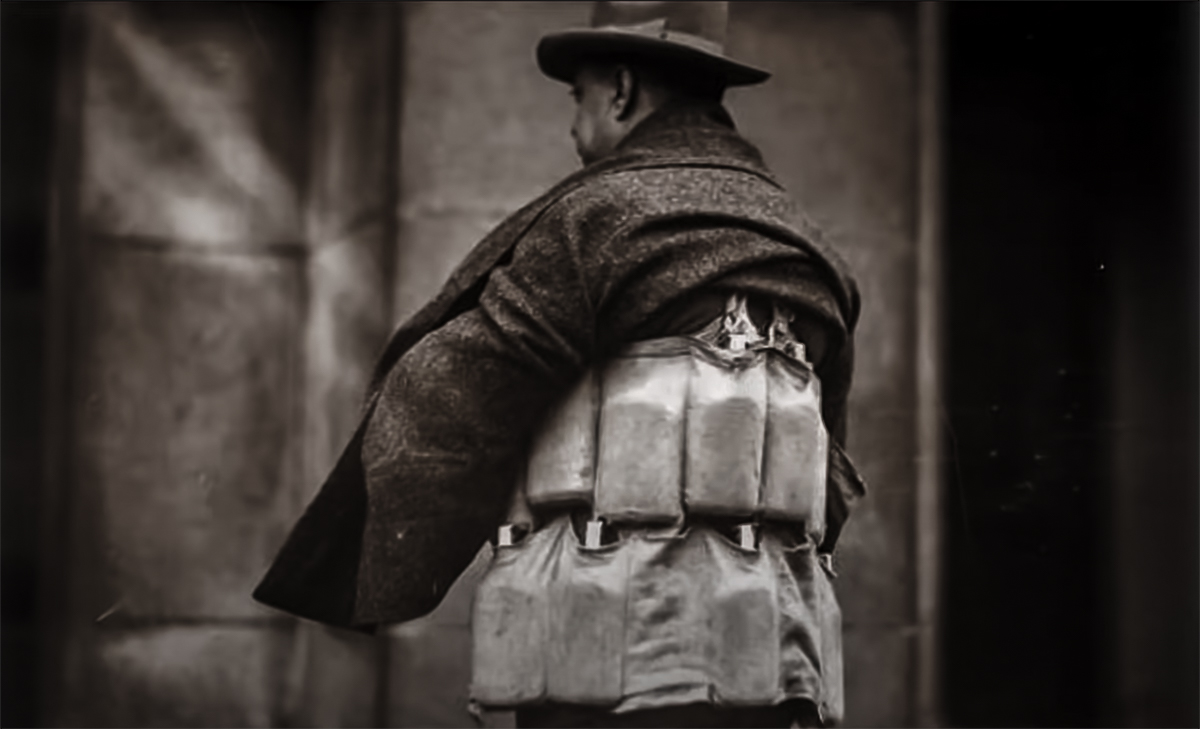 The black market for booze blew up fast, and it was massive. And while the feds didn't have tools like drones, FLIR, or even helicopters back then, they were still very good at tracking down smugglers on land and the water.
At the same time, bootleggers had all sorts of little tricks to thwart trackers; many of them were tried and true methods of throwing people off a trail in the wilderness.
They hid bottles and cases of liquor in the carcasses of cows and pigs. You can better believe some dudes used a dead deer or maybe 100 to move some shine back in the day.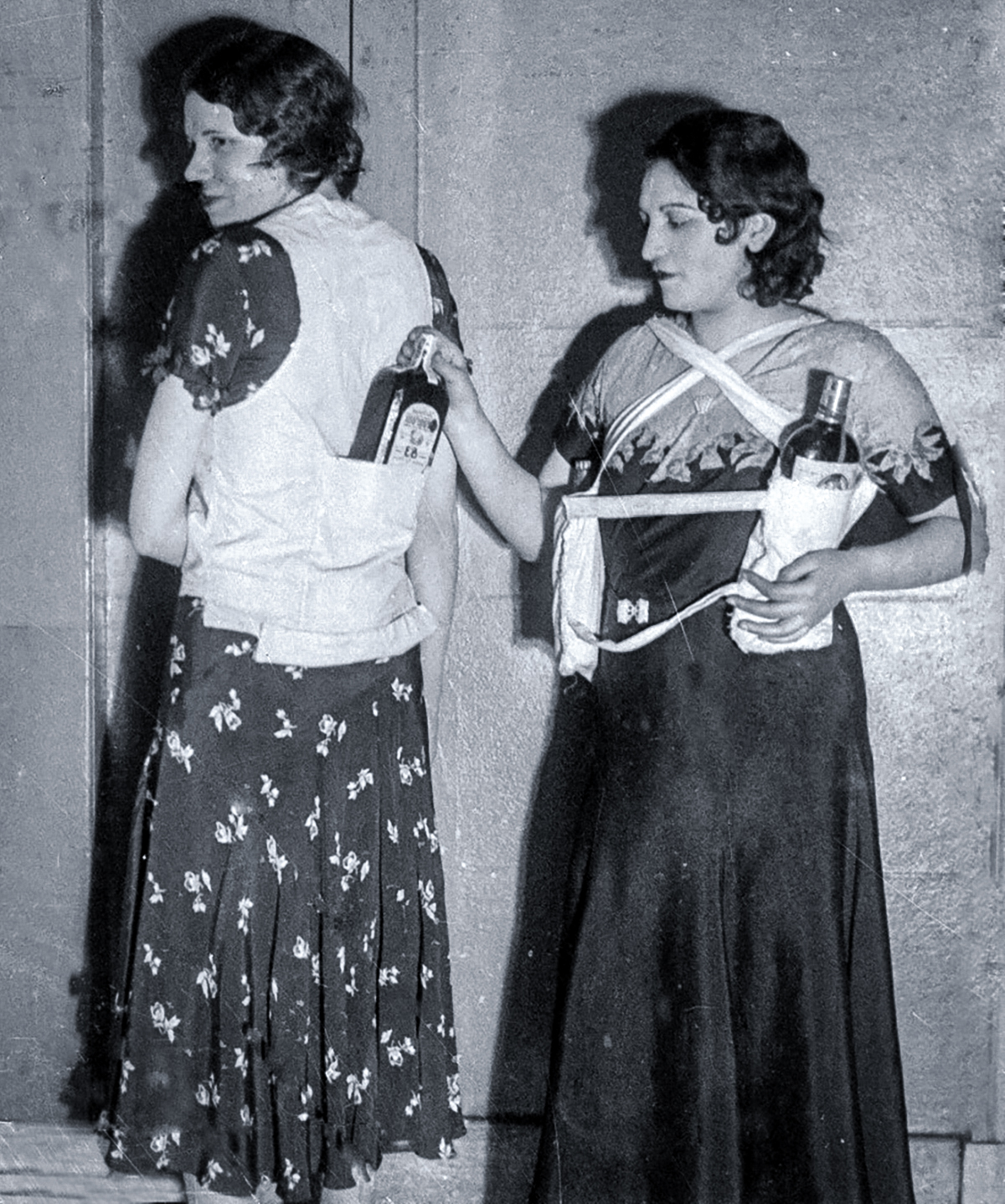 They dragged boards or random junk behind their cars or horses on dirt roads and trails to conceal their tracks. They would unexpectedly cut through pieces of wilderness on foot, loaded down with as much as they could carry, and even then, they had to hide their tracks.
There's evidence that at least some bootleggers nailed things to their shoes to disguise their footprints — a photo that went semi-viral not too long ago of a shoe with a couple of deer hooves nailed to the bottom was reportedly used for this purpose.
They would also nail boards to their shoes or add an additional sole to the bottom facing the opposite way to disguise their direction of travel and went through streams for miles on foot and horseback to throw off dogs and human trackers alike.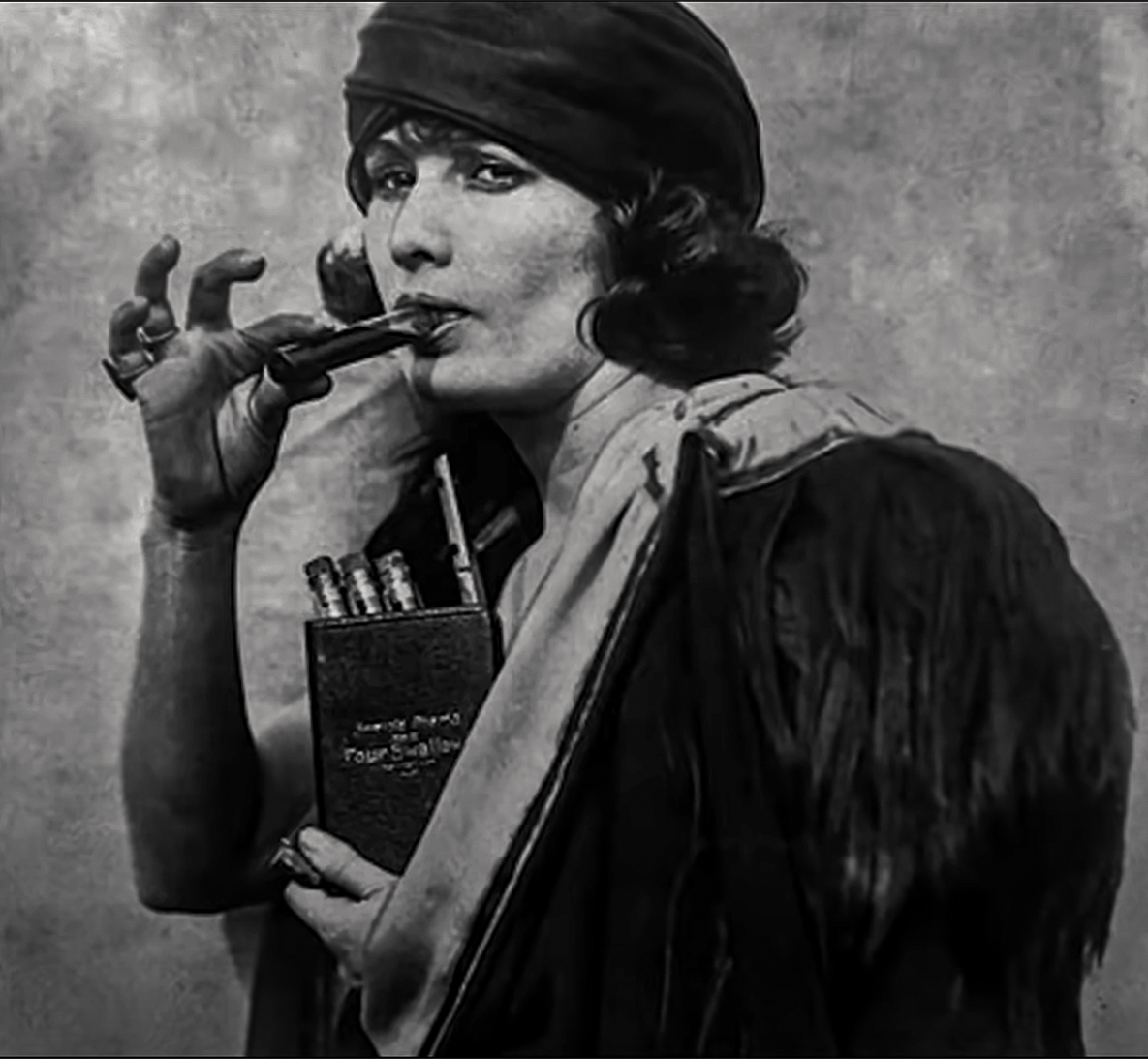 Many were caught, but many got through — and even those who were caught weren't looking at serious representations. The courts were soon awash in booze-related cases, and significant jail time for all but the worst offenders became rare, and corruption was rampant. At the same time, the public's enthusiasm for the new laws waned as violent crime began to grow, punctuated by high-profile gangland murders, like the St. Valentine's Day Massacre, which led to the creation of the first federal gun laws in the U.S.
Eventually, Prohibition ended, almost without ceremony, and took the black market it had created into the annals of history with it. Most bootleggers hung up their deer-hoof shoes, but the tradition was kept alive by pockets of rural moonshiners and smugglers.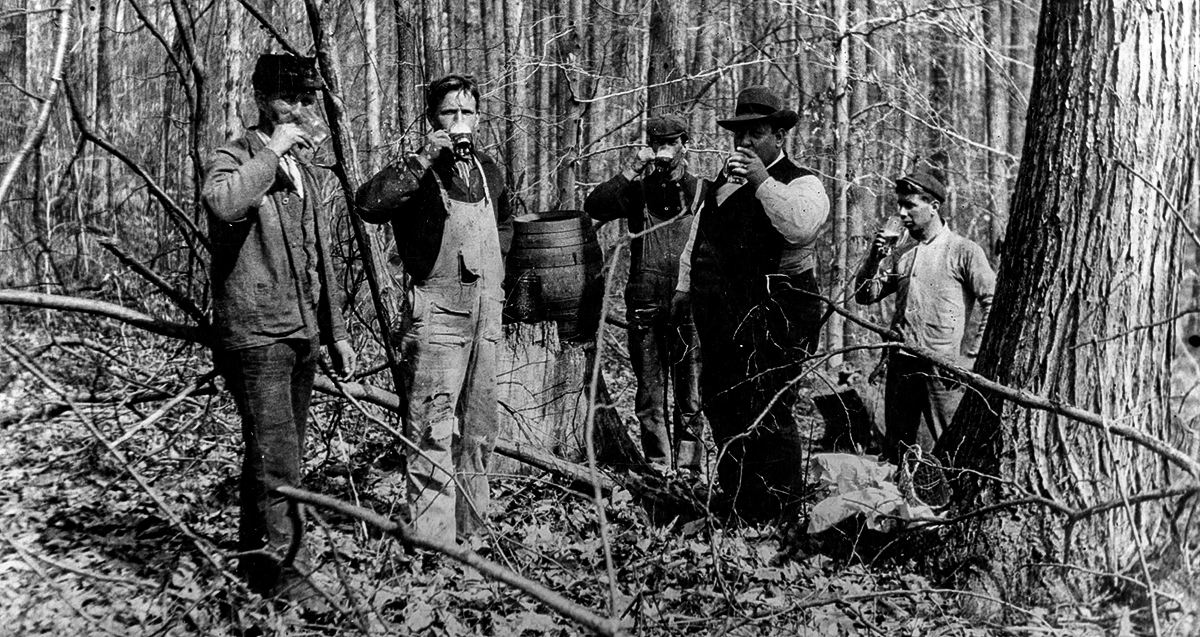 To this day, plenty of folks quietly distill and brew for local communities without a state or federal license. (Did you know you need a license to distill spirits, even for personal use?)
And yes, those wonderful folks at the Bureau of Alcohol, Tobacco, Firearms and Explosives (ATF) are still running down moonshiners.
And some of them are still getting away with it.
---
READ NEXT – How Nascar Was Born of Bootlegging and Daredevils