MilSpec ballistic protection
Custom-fit aluminum frame
Cerakote finish
Polarized (optional) glare reduction
Anti-fog and scratch-resistant coatings
UV protection
High-contrast lenses
Reduced weight
MSRP: $160 – $250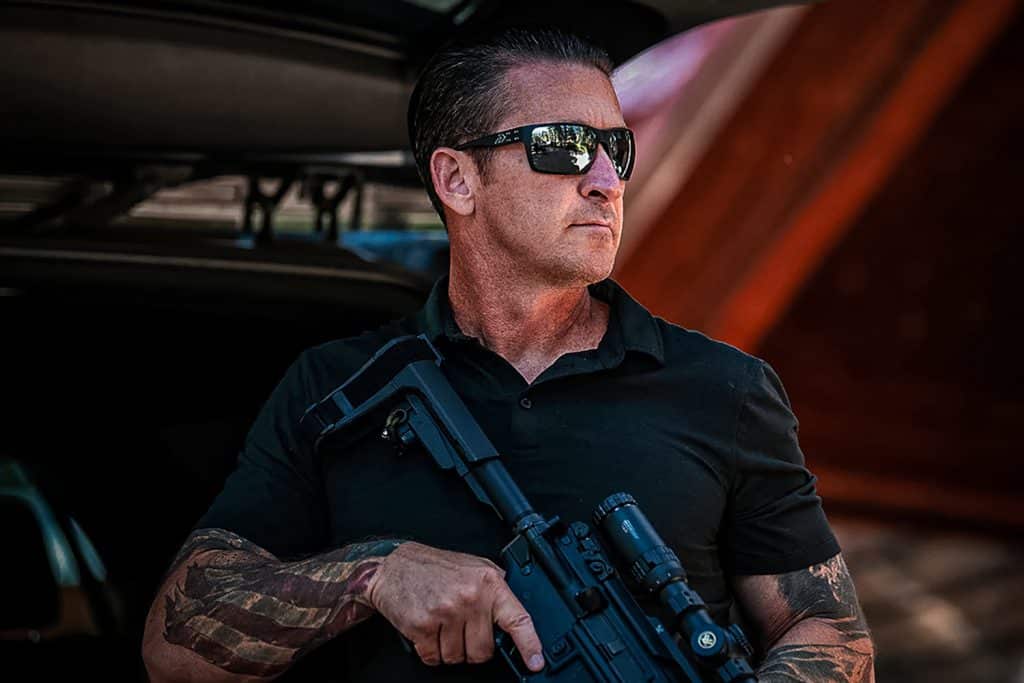 Gatorz has been a respected maker of rugged eyewear for more than 30 years, and they never stop innovating. The company's American-made products are a favorite in the special operations community, and you'll see them perched above a lot of hat brims inside the headquarters of Black Rifle Coffee, FRA's parent company. Gatorz just added a new frame to its product lineup, the Marauder, and they look fantastic.
The new frame offers the same durability and burly construction the brand is known for, as well as unparalleled protection from anything that wants to fly around and do harm to your peepers. Plus, this new style won't make you look like you're waiting for a shot timer to go off when you're standing in line to get a coffee.
If you're someone who wants their outdoor range glasses to be their EDC eyewear, then the Marauder might be just what you're looking for. But, if you like big lenses and thin arms for your indoor eye pro, they come in clear lenses, too.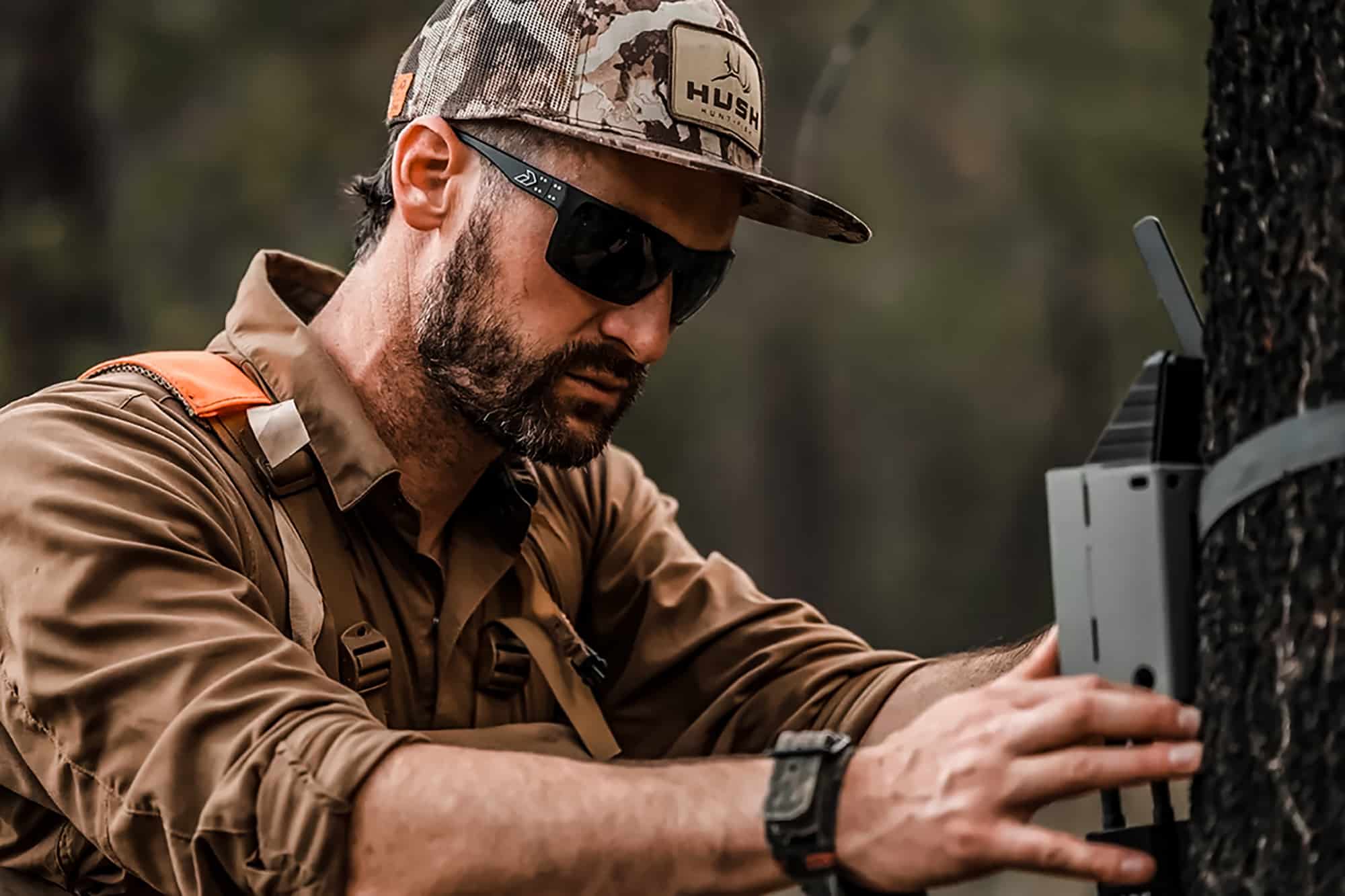 The company is calling its new model its "most rebellious" frame yet. Since the specs say the Marauders are built like the rest of their glasses, these shades will take all the punishment the harshest environments and missions can dish out, pull endless duty in the sun and sand, and it would be impressive if you managed to do them great harm at the range, unless they happen to catch a bullet fragment that was headed for your eye.
The new model is a departure from Gatorz's most popular wraparound styles and looks more like straightforward, large rectangular glasses, but they have that distinctive curve to them that allows the lenses to provide protection on the sides while still offering great peripheral vision.
They're also designed to be thin and very lightweight. Considering all Gatorz frames are hewn from aircraft-grade billet 7075-T6 aluminum, some people find the models with thick arms to be a little hefty, especially compared to all-plastic eyewear — the Marauder should appeal to them. The arms are especially thin, so they play nice with ear pro, radio equipment, and helmets — ballistic or otherwise.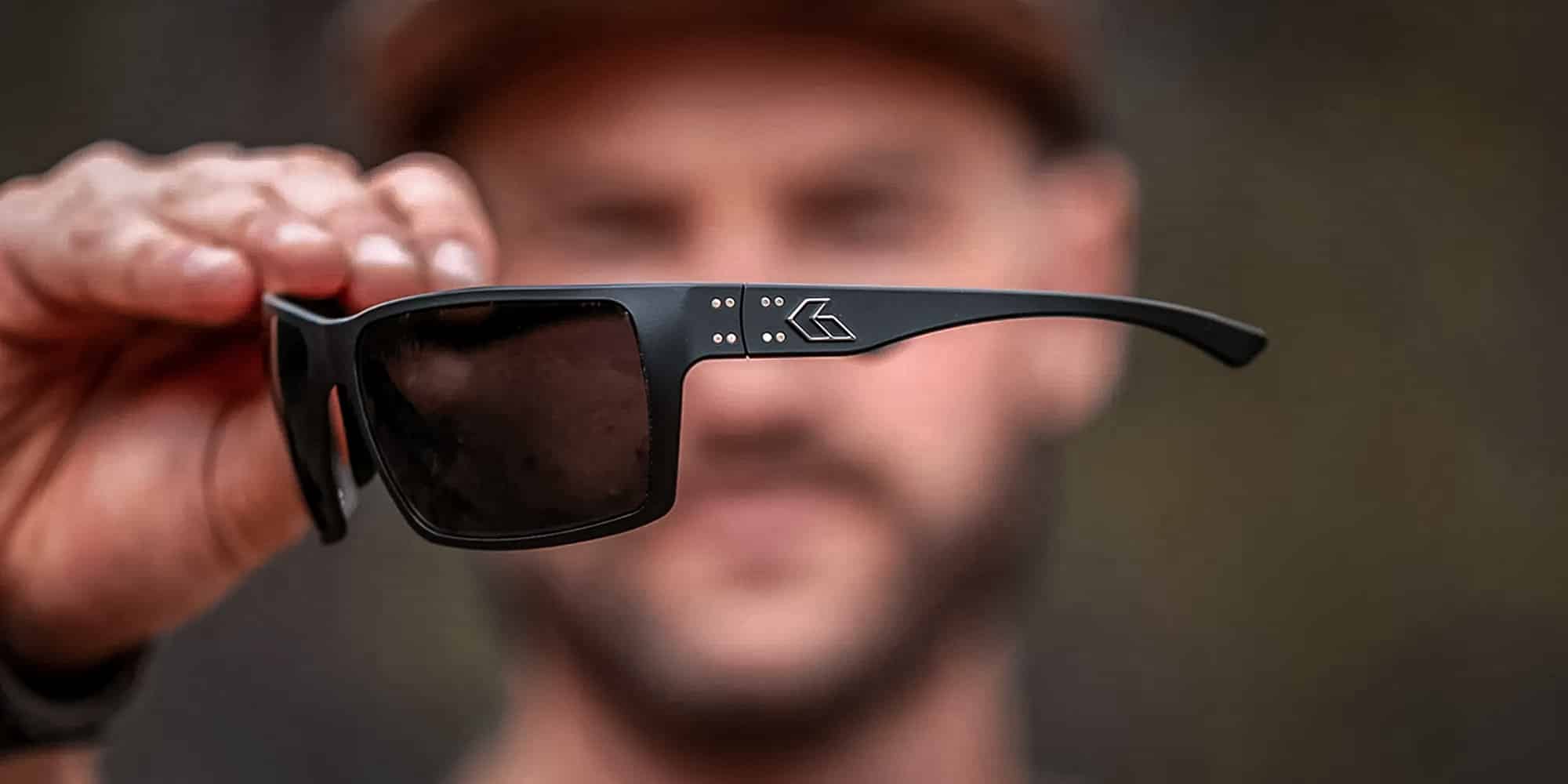 "With thinner temples than most Gatorz creations, the Marauder shows off its rebellious side," the company says. "With just enough wrapping protection, uncompromised peripherals, it's a frame with a vigilant presence."
The aluminum construction also means the frame can be fully adjusted to fit your face — the nosepiece is also fully adjustable.
The Marauder features a wider frame body and larger lenses than other models in the company's lineup, which will appeal to people who want to see as little of the frame edges in their peripheral vision as possible on the range.
At the temples, you'll find the company's signature double-barrel hinges with silver exterior rivets, letting you know they're Gatorz at a glance. (You can get the Gatorz logo at the temples in silver or blacked out.) The frames for all lens options come with a Cerakote finish for added durability and a matte look.
Speaking of lenses, the new frames are available with an array of polycarbonate options right out of the gate, including ANSI Z871/MILSPEC Ballistic lenses in polarized and non-polarized. Ballistic lenses are also offered in Black Cerakote frames with smoked, clear, and Inferno (photochromatic) lenses. Other options include polarized mirrored lenses in silver, green, blue, gold, and Sunburst, and, of course, smoke.
The gold mirror lenses include a rose base that increases the visual depth of field and highlights contrasts, enhancing detail. These are great for driving and "action activities," the company says.
The green mirror lenses have a bronze base that enhances contrast and is good for variable light conditions. "A good choice for outdoor activities and everyday use."

Blue, Sunburst, and silver mirror lenses have a gray base that reduces bright light and "offers great color perception. Best for sunny days and everyday use."
Like the rest of Gatorz frames, the Marauders are backed by a lifetime frame warranty and a "30-day no-hassle return policy."
And for those who think, other than this new model, Gatorz only makes severe wraparound styles; it's just not so. They offer two other thinner armed aviator-inspired models that blend into everyday life a little easier: the Skyhook ($220–$240) and the Stark ($176–$220).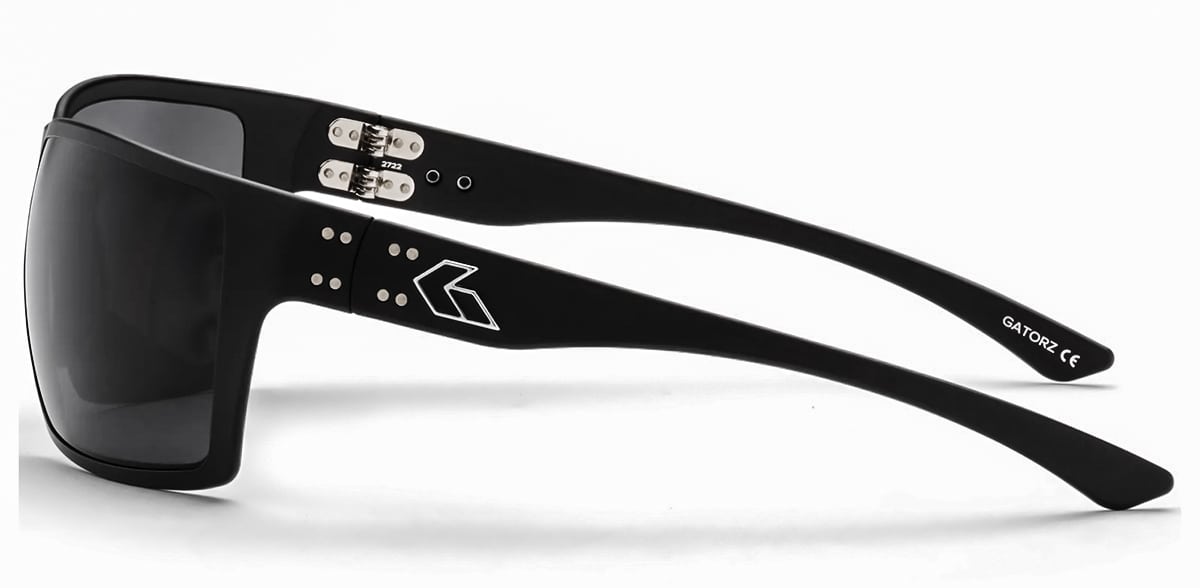 Gatorz was founded in 1989 in San Diego, California, and is currently based in Yuma, Arizona. Their mission was always to build rugged eyewear from billet aluminum that could be relied on in the most extreme circumstances. Since plastic-framed eyewear could literally deform from the high wind force of skydiving and motorcycle riding, there was a hole in the market to fill, and that's what they did. Their durability and no-slip fit made its way from skydiving and motorcycle sports to the US military's special operations community, especially the OG Magnum frame. (Those are the shades Chris Pratt wore in the hit series The Terminal List, adapted from retired Navy SEAL Jack Carr's novel.)
All Gatorz eyewear is designed, machined, and hand-assembled in the US.
---
Gatorz Marauder Eyewear – Full Specs
Hinge to hinge [Frame Width]: 139mm
Frame Height: 47mm
Nosepiece Height: 25mm
Nosepiece width: 30mm (adjustable)
Temple tip to tip: 125mm (adjustable)
Temple length: 112mm
MSRP: $160 (non-polarized, non-ballistic) to $250

---
Key Features
Precision CNC Machined Aluminum Frame
Stainless Steel Rivets Bond 4 Hinges to Frame
Durable Cerakote and Anodized Coatings
100+ Point Measurement Quality Check
Adjustable Center Frame Width
Thin Adjustable Temples
Adjustable Silicone Nosepiece with Metal Core
MilSpec ballistic protection
Polarized (optional) glare reduction
Anti-fog and scratch-resistant coatings
UV protection
High-contrast lenses
Reduced weight
---
READ NEXT – Primary Weapons Systems Releases First Suppressor: BDE 762