Threaded barrels for Hellcat and XD-M pistols
Hellcat barrel comes with a self-indexing compensator
XD-M barrel is suppressor-ready
Price: $200, $160
Springfield Armory expanded its line of accessories to include drop-in, hammer-forged, threaded barrels for its Hellcat and XD-M pistols. So if you have an older 3-inch Hellcat or one that didn't come with Springfield's threaded, comped barrel, you can now upgrade to the same barrel and compensator that come on the Hellcat RDP in a matter of seconds.
Or you can make your 4.5-inch XD-M suppressor ready.
Springfield prices Hellcat barrels at $200 and XD-M barrels at $160.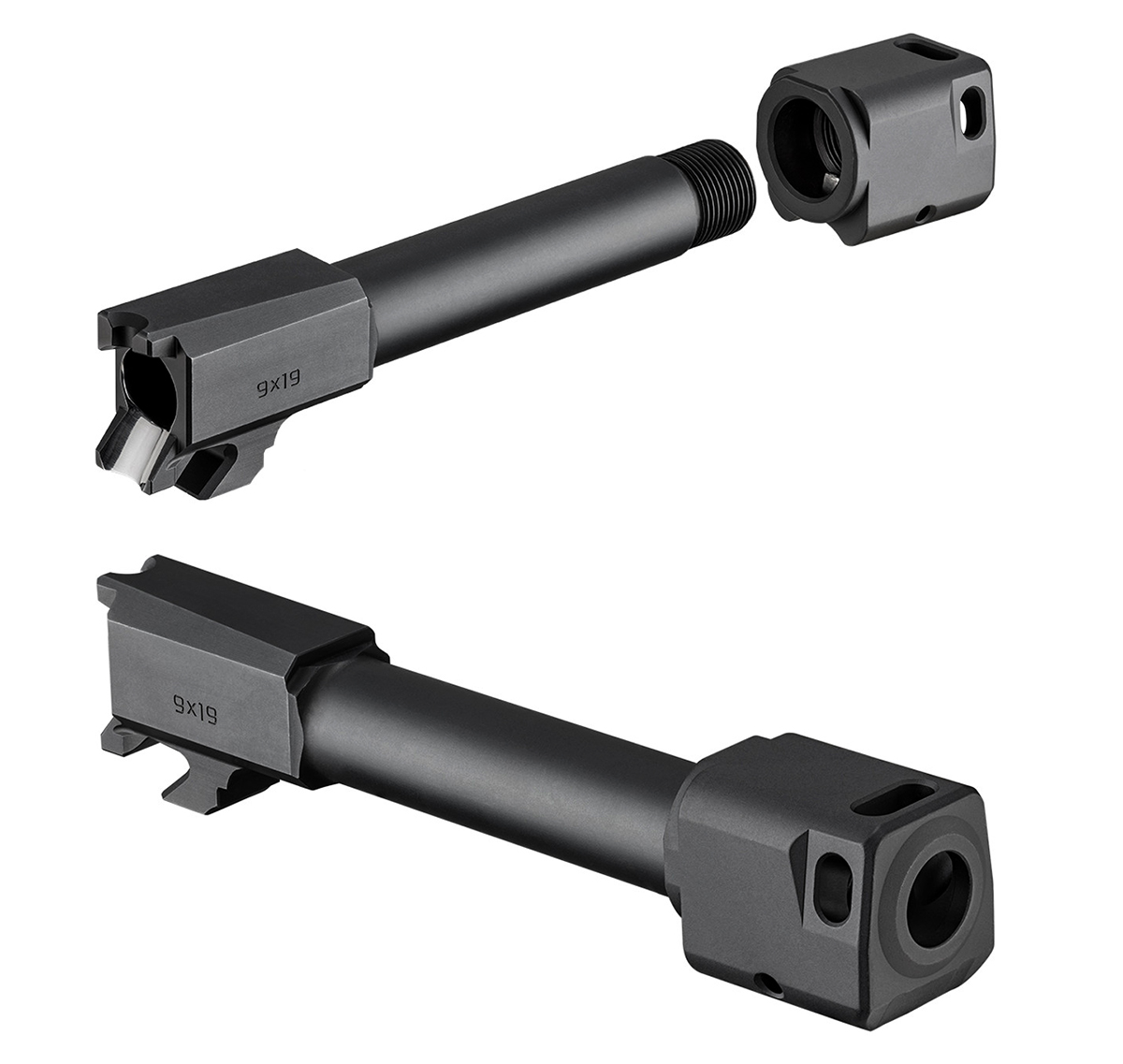 The 3.8-inch Hellcat barrel comes with a 1:10 rate of twist, 1/2×28 threads, and a black melonite finish. The Self Indexing Compensator itself is made from 8082 aluminum with a black anodized finish and could not be easier to install and remove from the barrel. A thread protector is also included.
The Hellcat's compensator is a slick piece of engineering. By diverting gas upward, it helps reduce recoil and muzzle flip — two of the biggest drawbacks of the micro-compact Hellcat. Bottom line: you'll stay on target for faster, more accurate follow-up shots.
And because the compensator is self-indexing, it only fits on the muzzle in the correct orientation so you don't have to set the timing every time you remove it to field strip the pistol.
Springfield XD-M owners can choose from suppressor-ready barrels in 9mm, 10mm, and .45 ACP that work with any 4.5-inch XD-M pistol. Threads are 1.2×28 on the 9mm barrel and .578×28 on the 10mm and .45 ACP barrels. All three come with a black Melonite finish and a thread protector.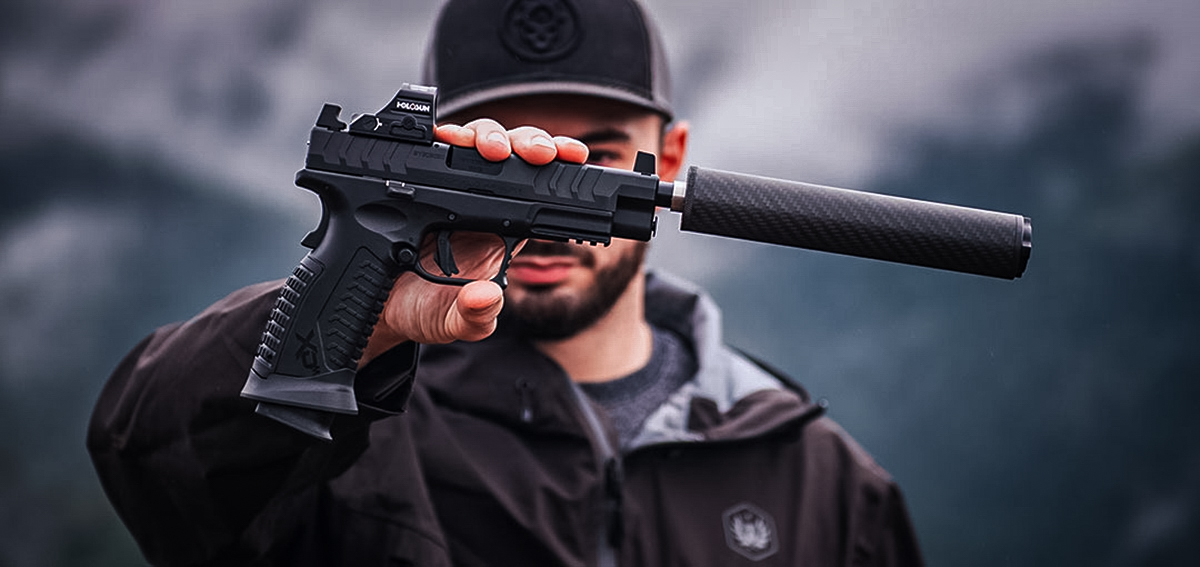 "With these new threaded barrels, shooters can further expand the capabilities of our most popular polymer-framed pistols," said Steve Kramer, vice president of marketing for Springfield Armory. "You can now run a Self Indexing Compensator or suppressor on your Hellcat, or fit your favorite XD-M with the suppressor of your choice."
As more and more shooters take advantage of suppressors and muzzle devices, manufacturers who make customizing and accessorizing their firearms easy will be rewarded with more sales. Now, adding a can isn't just for people who opt for top-shelf "tactical" models. That's great news, because pistols like Springfield's recently announced XD-M Elite OSP 10mm are practically begging to be hushed.
READ NEXT – Washington Assault Weapons Ban in Effect Immediately
---
Springfield Hellcat Threaded Barrel Specs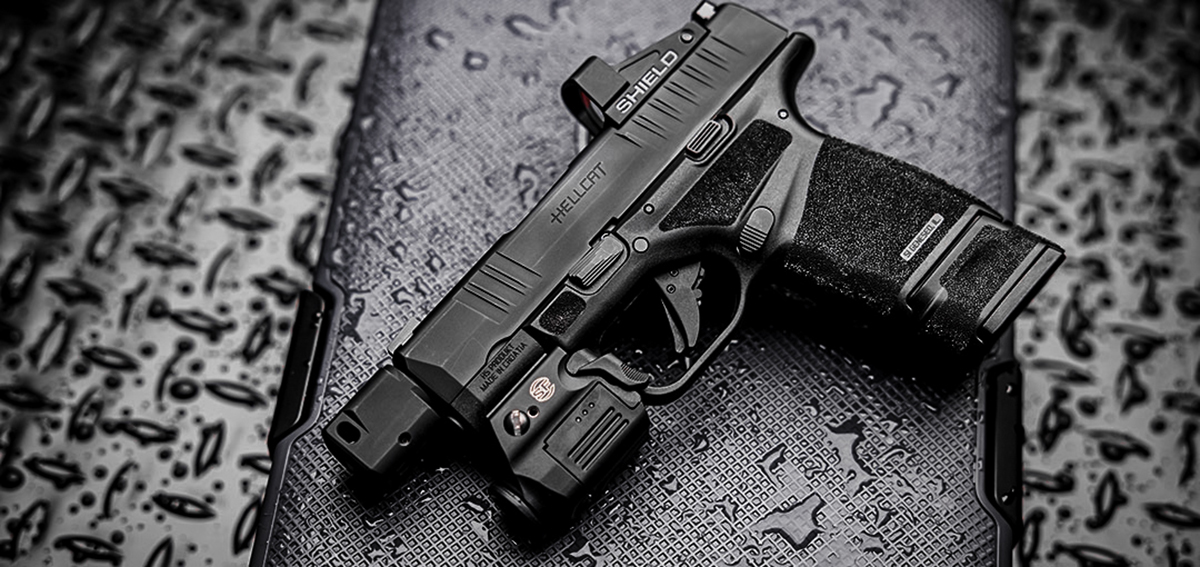 Compatibility: Hellcat pistols with 3-inch barrels
Caliber: 9mm
Threads: 1/2×28
Twist: 1:10
Price: $200
GOOD GEAR – Conquer Your Taste Buds With BRCC's AK-47 Espresso Roast
---
Springfield XD-M Threaded Barrel Specs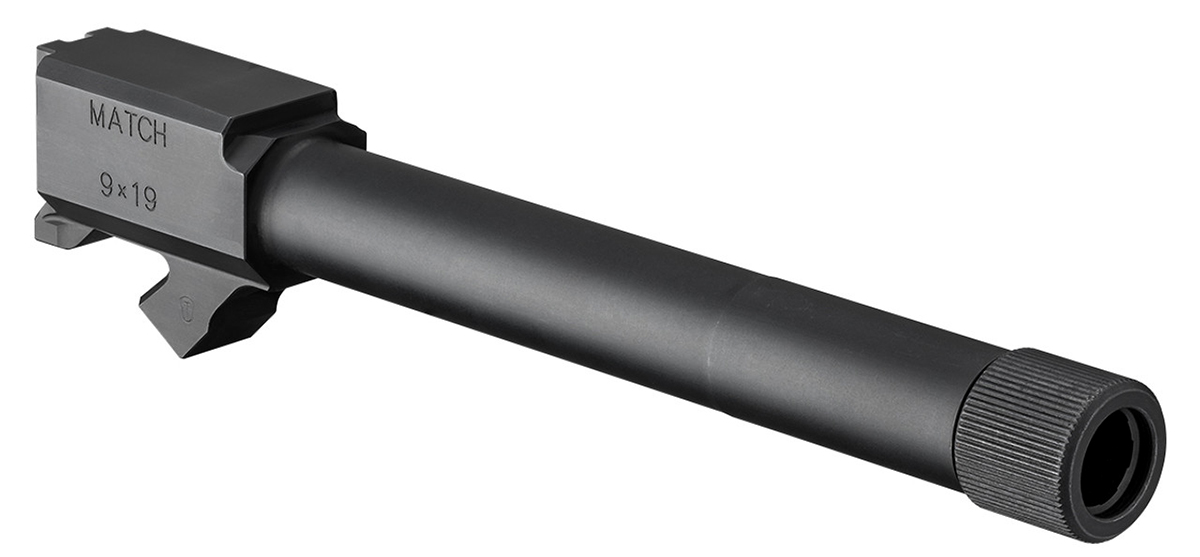 Compatibility: XD-M pistols with 4.5-inch barrels
Caliber: 9mm, 10mm, .45 ACP
Threads: 1/2×28 (9mm), .578×28 (10mm, .45 ACP)
Twist: 1:10 (9mm), 1:16 (10mm, .45 ACP)
Price: $160
READ NEXT – Mother's Day Gear Guide: How To Be Mom's Favorite
---
But Wait, There's More: New 10-Round SAINT Victor 9mm Carbine
In addition to the new threaded pistol barrels, Springfield just announced a 10-round version of the company's SAINT Victor 9mm carbine that hit the scene in December. This reduced-capacity version is otherwise identical to the original and shares its $1,299 MSRP.
The upper and lower receivers of this PCC are dedicated 9mm units, not modified versions of a 5.56 NATO platform. The 16-inch barrel comes with a 1:10 twist, direct-impingement gas system, SA Forward Blast Diverter, and black Melonite finish.
Other features include a free-floating M-LOK handguard, pop-up iron sights, a collapsible B5 Systems Bravo Stock, a B5 Systems Type 23 P-Grip pistol grip, and an ambidextrous safety.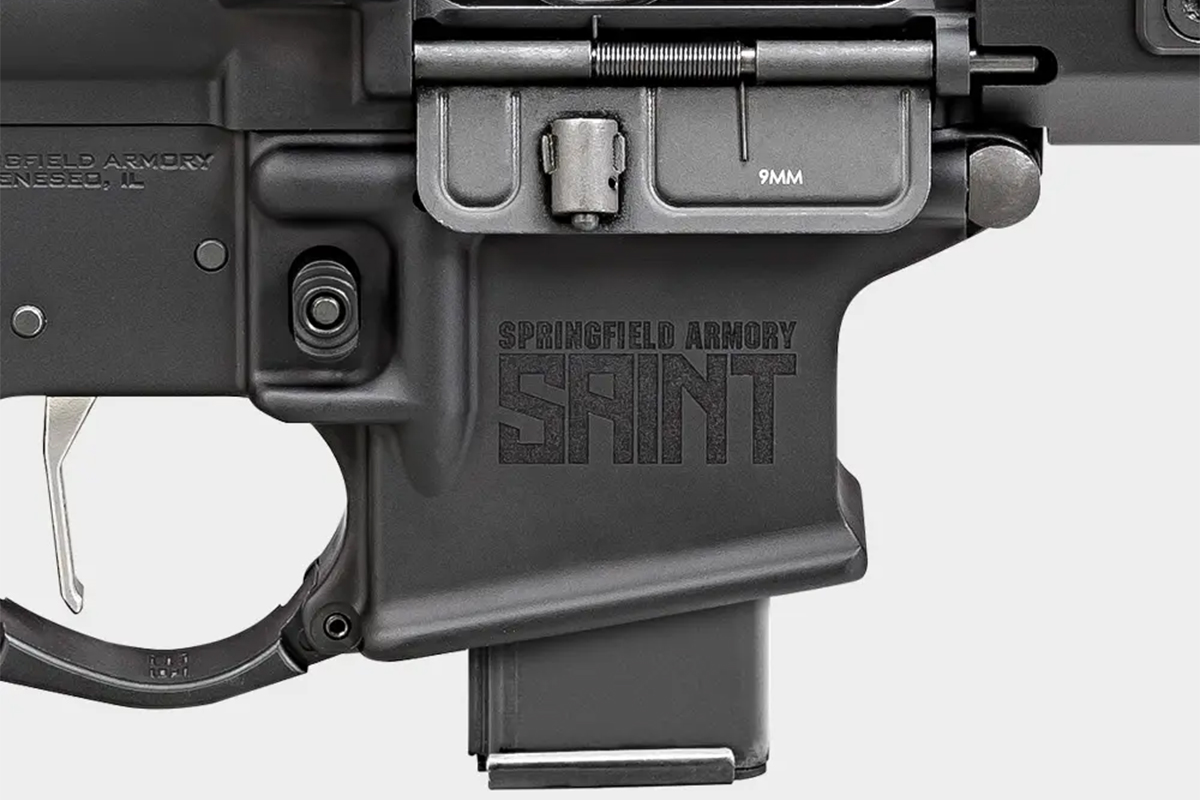 "The SAINT Victor 9mm Carbine adds yet another layer of capability to the SAINT Victor line," Kramer said. "And now with this new 10-round offering, even more shooters have access to this capable 9mm PCC."
This announcement follows hot on the heels of Springfield's 10-round Hellion, a reduced-capacity version of the company's bullpup carbine. By limiting the mag capacity, Springfield is opening the market to Americans who live in states that ban standard magazines. We love a good lever gun, but it's good to have alternatives like these for home defense.
Even though reduced-capacity models are legal in more places than the standard versions, the Hellion or the new Victor PCC may or may not be compliant with your state and local laws based on other features. The 10-round SAINT Victor PCC still has a collapsible buttstock, pistol grip, and other features that might make it off-limits in certain areas — same goes for the Hellion.
GOOD GEAR – Venture Into the Unknown With BRCC's Cleared Hot Roast
---
Springfield SAINT Victor 9mm Low Capacity Carbine Specs

Caliber: 9mm
Capacity: 10+1
Barrel: 16 inches, CMV with a Melonite finish
Twist: 1:10
Upper/lower receiver: forged 7075 T6 aluminum
Operation: direct impingement
Furniture: B5 Systems Bravo stock, B5 Systems Type 23 P-Grip pistol grip, free-floating aluminum M-Lok handguard, SA Forward Blast Diverter
Price: $1,299
---
READ NEXT – Mother's Day Gear Guide: How To Be Mom's Favorite