Mossberg has been getting a little weird and outside-the-box with its latest new firearm releases, but shotguns are still the brand's bread-and-butter. The company's scatterguns have been crushing it in the wetlands, the woods, and at skeet ranges for ages. People love Mossberg shotguns because they're quality items that won't break the bank. Until recently, the company's tactical shotguns have leaned a little more toward the budget end of the spectrum than the performance end — but then along came the Mossberg 940 Pro Tactical.
Mossberg's latest tactical autoloader is unique in that it's not just a blacked-out variant of a semi-auto hunting gun with a short barrel. Its bones come from a blazingly fast, buttery smooth competition gun that sprang from the minds of some of the best professional shooters in the world. Mossberg added a few critical touches to its 940 platform to create a tactical shotgun that isn't just a value proposition, it's a flat-out badass with retail prices right around $1,100 — a good deal for a 12-gauge gas gun.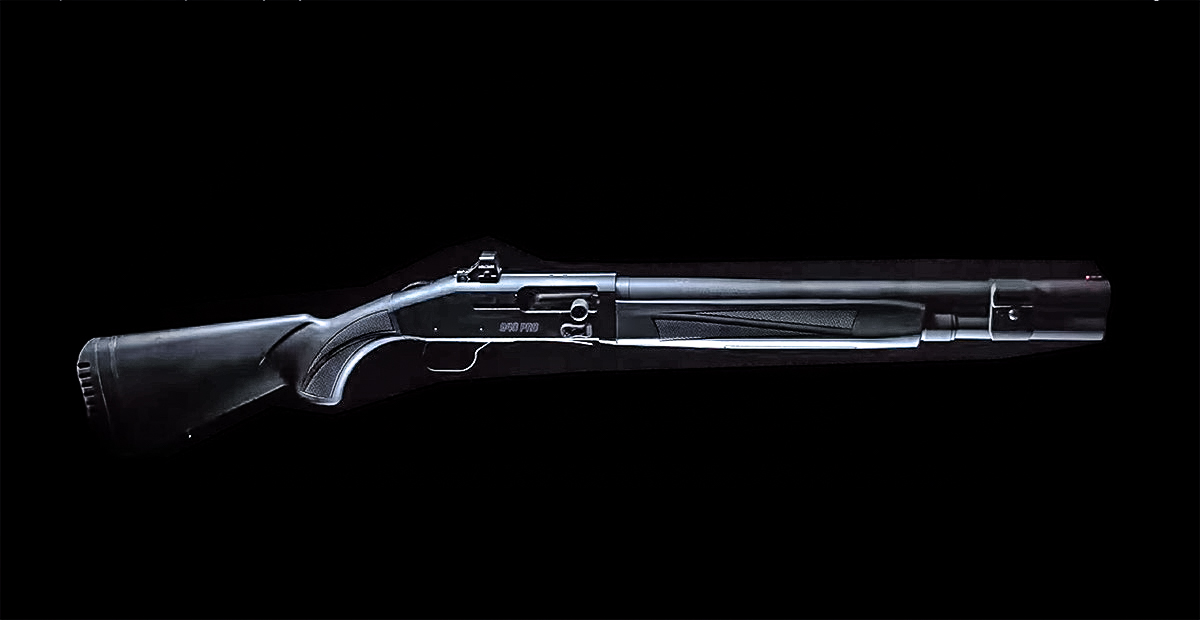 RELATED — New Mossberg Turkey Guns: Red-Dot Ready M500s, 835 Ulti-Mag
---
The Mossberg 940 Pro Tactical Has Good Guts
In the minds of many shooters, the Mossberg 930 Tactical was a poor man's tactical shotgun. It was short, matte black, and came with iron sights, but the finishing touches just weren't there. The controls were too small and it ran dirty, needing to be disassembled and cleaned every 1,000 rounds. Next to a Benelli or a Beretta, it felt entry-level.
When Mossberg rolled out a replacement for the autoloading 930, the first model to hit gun stores was the 940 JM Pro. The model was heavily influenced by Jerry Miculek (hence the JM), a Mossberg competitive shooter and shotgunning and handgunning icon. His expertise produced a customizable gas gun that ran cleaner, cycled smoother, and required less maintenance than its predecessor.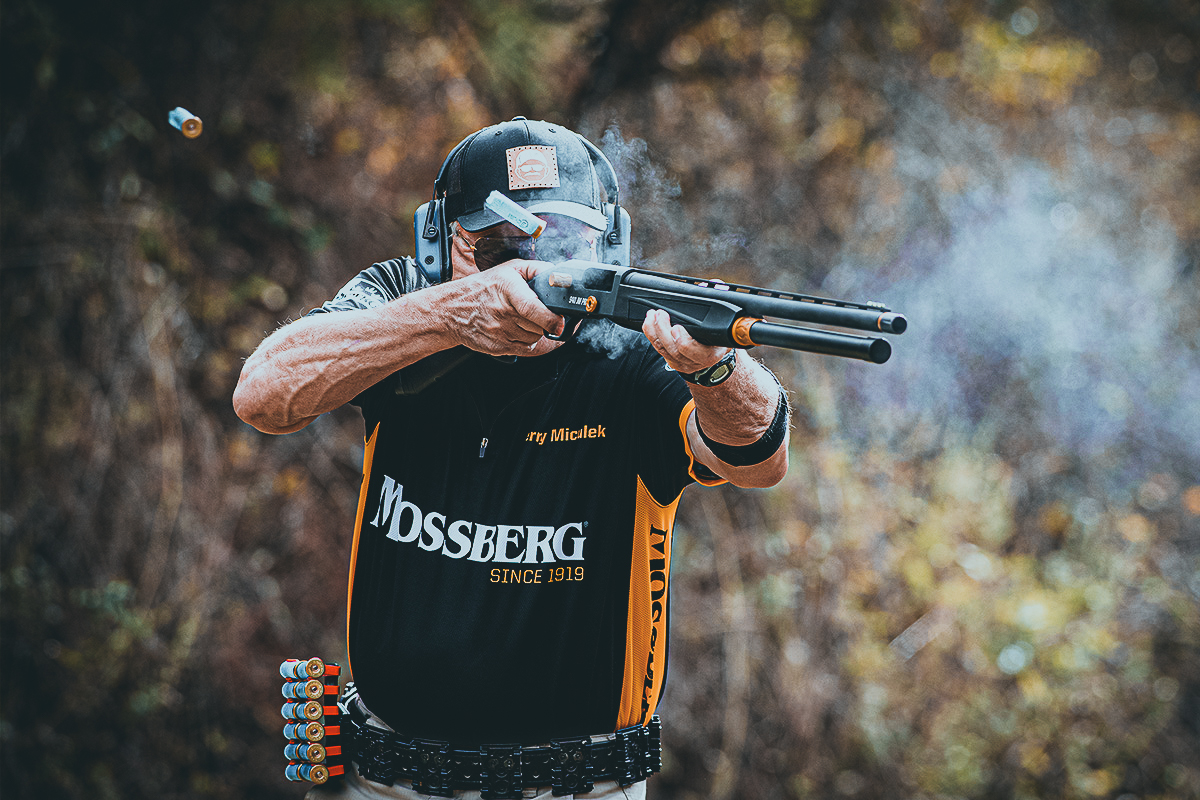 Mossberg quickly carried the 940 JM Pro's competition-ready upgrades over to new turkey, waterfowl, and field shotguns before setting the company's sights on the tactical market in 2022.
The 940 Pro Tactical is worth the wait. The updated gas system gets slick components that generate less friction than previous models, and it diverts dirty gas away from the magazine tube efficiently to minimize carbon buildup. The whole gas system is included as part of the magazine tube assembly rather than inside the buttstock, as you'd see on some autoloading shotguns. All this lets you spend more time training and less time scrubbing. Mossberg recommends servicing the 940 Pro Tactical every 1,500 rounds.
So, what makes the 940 Pro Tactical different from a hunting or sporting shotgun? For starters, it's significantly shorter than your average bird gun, making you much more nimble in confined spaces.
The length of pull is adjustable, so you can get a better fit by adding or removing spacers between the buttstock and the thick recoil pad. An oversize bolt handle and bolt release speed up the reloading process when fractions of a second count. The 940's loading gate also got special attention from Mossberg's competitive shooters to make quad loading easy.
To aid in fast target acquisition, the 940 Pro Tactical comes with a red fiber-optic front sight, and the receiver is milled for the Shield RMSc optic mounting pattern. Pick your own micro dot or buy the 940 Pro Tactical with a Holosun 507K already installed.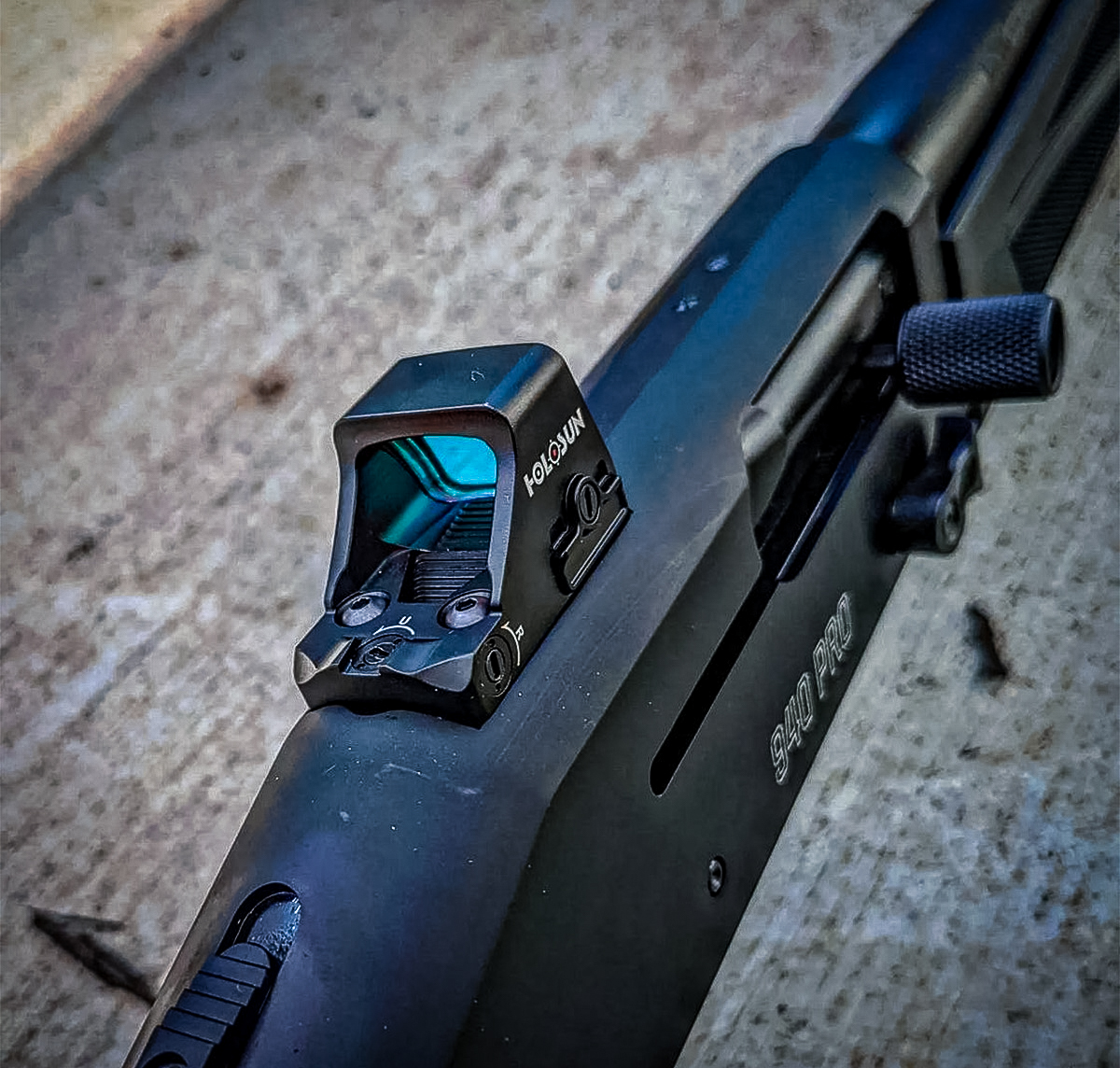 Red dots are great for making fast, accurate shots. They also excel in poor lighting, where iron sights and fiber optics get lost in the dark. If you're setting up a shotgun for home defense, a red dot is the way to go.
The 940 Pro Tactical is chambered for 2 3/4-inch or 3-inch shells, and the barrel is threaded for Mossberg Accu-Choke tubes (the gun ships with a cylinder choke installed). Unless you have a specific need for magnum power, the increased capacity of using 2 3/4-inch shells (7+1 compared to 6+1) is a worthwhile tradeoff. It's not like 00 buckshot is going to leave you wanting. Just don't go any shorter because 1 3/4-inch shells don't produce enough gas to cycle a semi-auto shotgun.
GOOD GEAR – Launch Your Mornings Into Orbit With the BRCC Space Bear Roast
---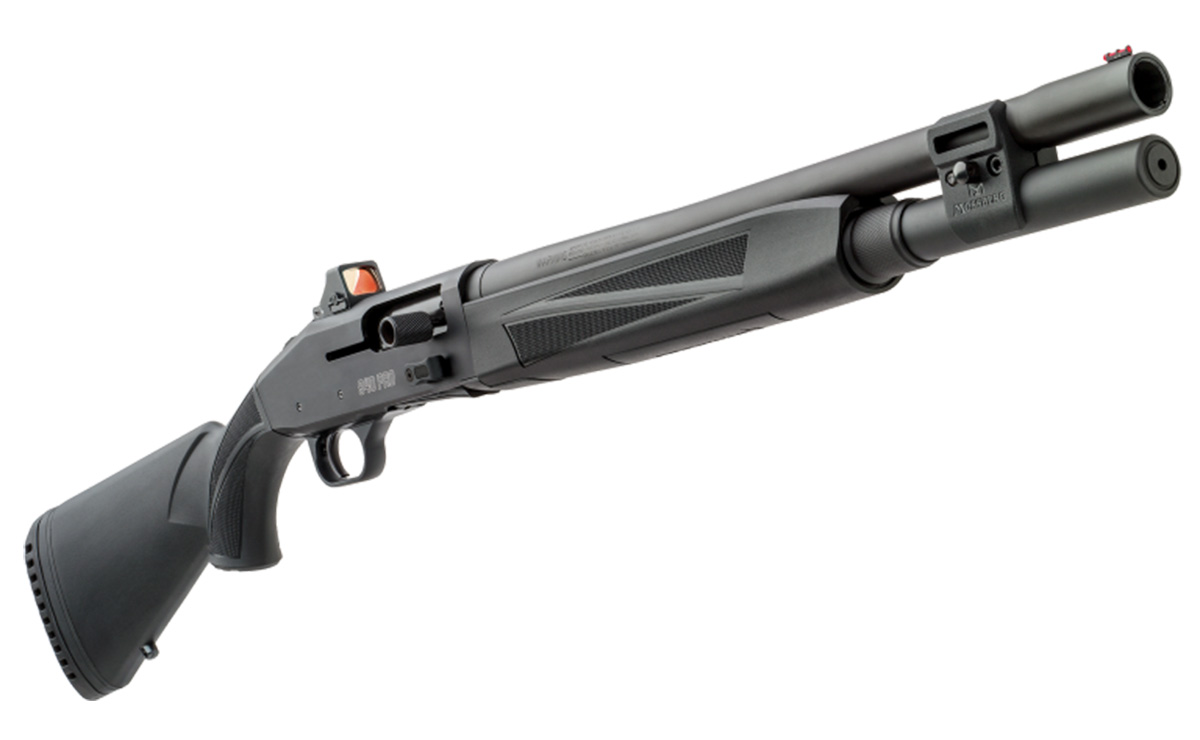 Gauge: 12
Action: Semi-automatic
Capacity: 7+1 (using 2 3/4-inch shells)
Chamber: 3-inch
Barrel Type: Matte blue, Mossberg Accu-Choke
Barrel Length: 18.5 inches
Overall Length: 37.5 inches
Chokes: Cylinder bore choke installed
Sights: Fiber-optic front sight
Optic-Ready: Yes
LOP: Adjustable (12.5 to 14.25 inches)
Weight: 7.5 pounds
MSRP: $1,189
---
The Mossberg 940 Pro Tactical Shows Military and Law Enforcement Potential
Mossberg released the 940 Pro Tactical in 2022, so it hasn't had a chance to work its way into military and law enforcement roles on a large scale yet.
It's certainly capable of doing the job, though, so don't be surprised if police departments around the country start eyeing this shotgun as an effective way of laying down the law and keeping expenses down at the same time. The 940 Pro Tactical's predecessor, the 930 Tactical SPX, saw use as a police shotgun, and the new model's upgrades should make it an appealing replacement.
The people at the Pentagon are tougher customers. While the U.S. has employed a bunch of military shotguns, it's difficult for newcomers to compete with the likes of the Remington 870 MCS and Benelli M4. Nevertheless, the pump action Mossberg 590A1 has been used by the Army, Navy, and Marine Corps since 1987, so maybe the autoloading 940 Pro Tactical has a chance.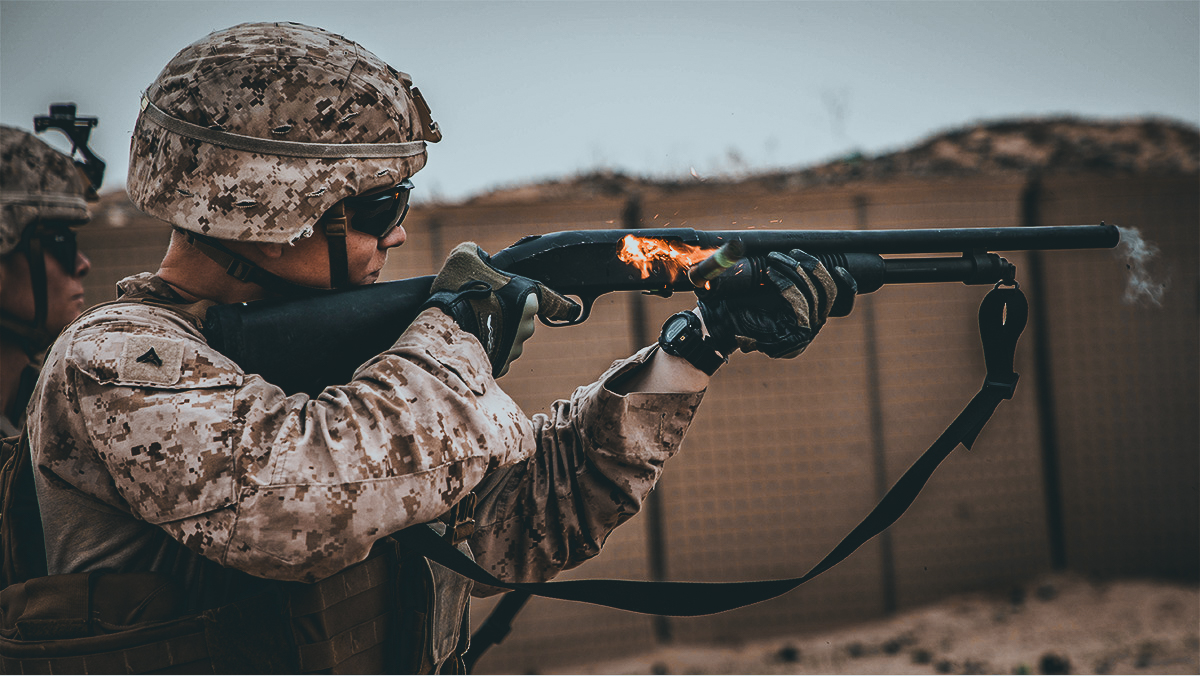 RELATED — Beretta 1301 Tactical: The Must-Have Semi-Auto Shotty
---
Mossberg 940 Pro Tactical vs. Beretta 1301 Tactical
With so many solid tactical shotguns on the market, why should you choose a Mossberg 940 Pro Tactical? In the minds of many shotgun connoisseurs, there's only one bar to clear: the Beretta 1301 Tactical.
By the numbers, the 940 Pro Tactical actually competes more directly with the Beretta A300 Ultima Patrol, but the 1301 Tactical is such a standard-bearer in the industry that it's become a yardstick for tactical shotguns, not unlike what the Glock 17 is for pistols.
The 1301 Tactical is a high-end shotgun that sets itself apart with Beretta's BLINK gas system, which is 36% faster than those of other gas-operated shotguns. Autoloaders like the 1301 Tactical and 940 Pro Tactical that run off expanding gasses from spent shells rather than inertia (like the Sauer SL5) will still chamber another round even if you don't have it firmly braced against your shoulder.
Mossberg's tactical shotguns have always done the same thing, just not quite as quickly. The competition-focused 940 JM Pro narrowed that gap, and the 940 Pro Tactical is nipping at the 1301 Tactical's heels. Even if the Beretta still has an edge in performance, we can't ignore the fact that a Beretta 1301 Tactical costs about $600 more than a Mossberg 940 Pro Tactical.
GOOD GEAR – Enjoy the Perfect Blend Between Salty and Sweet With the BRCC RTD Espresso Salted Caramel
---
Why You Need a Mossberg 940 Pro Tactical (And Why You Don't)
A tactical shotgun is a fantastic option for home defense, especially for residents of states with magazine restrictions. The ballistic reality of slinging handfuls of 00 Buck across short distances is undeniable. Myths about not having to aim aside, shotguns are still easy to use and incredibly reliable.
There are less-expensive shotguns in the hunting market, but the Mossberg 940 Pro Tactical presents a compelling value proposition for defensive use. It's semiautomatic, which eliminates the risk of short-stroking a pump action shotgun under stress and inducing a malfunction. The receiver is optic-ready, the length of pull is adjustable, and the overall length of 37.5 inches is short enough to maneuver indoors.
On the flip side, there are times when firing from a 30-round rifle magazine, or a 17-round pistol magazine is better than having 7 rounds in the magazine tube. A 12-gauge shotgun also kicks much harder than most firearms, so this isn't a great option for shooters who aren't comfortable managing stiff recoil.
---
READ NEXT – What Makes a Tactical Shotgun 'Tactical'?