Reduced capacity makes this Hellcat Pro legal in 10 more states and Washington, D.C.
Micro-compact CCW pistol
Compatible with red-dot optics and frame-mounted accessories
Price: $649
Springfield Armory is making its popular micro-compact Hellcat Pro pistol available to customers in states with magazine-capacity restrictions.
The new reduced-capacity Hellcat Pro uses 10-round magazines instead of the standard 15-round mags, but it still offers the same slim profile and desirable features that make the other models in the line hugely successful in the concealed-carry market.
"The Hellcat Pro delivers full-size performance in a concealable, CCW-ready package with unmatched handling characteristics," says Steve Kramer, Springfield Armory's vice president of marketing. "And now, with the 10-round version, it's available to an even broader range of EDC enthusiasts."
An early look at the original Hellcat Pro revealed welcome features present on the most recent Hellcat releases, like an optic-cut slide compatible with the Shield RMSc and SMSc footprint, U-Dot night sights, an accessory rail, a reversible magazine release, and a loaded chamber indicator.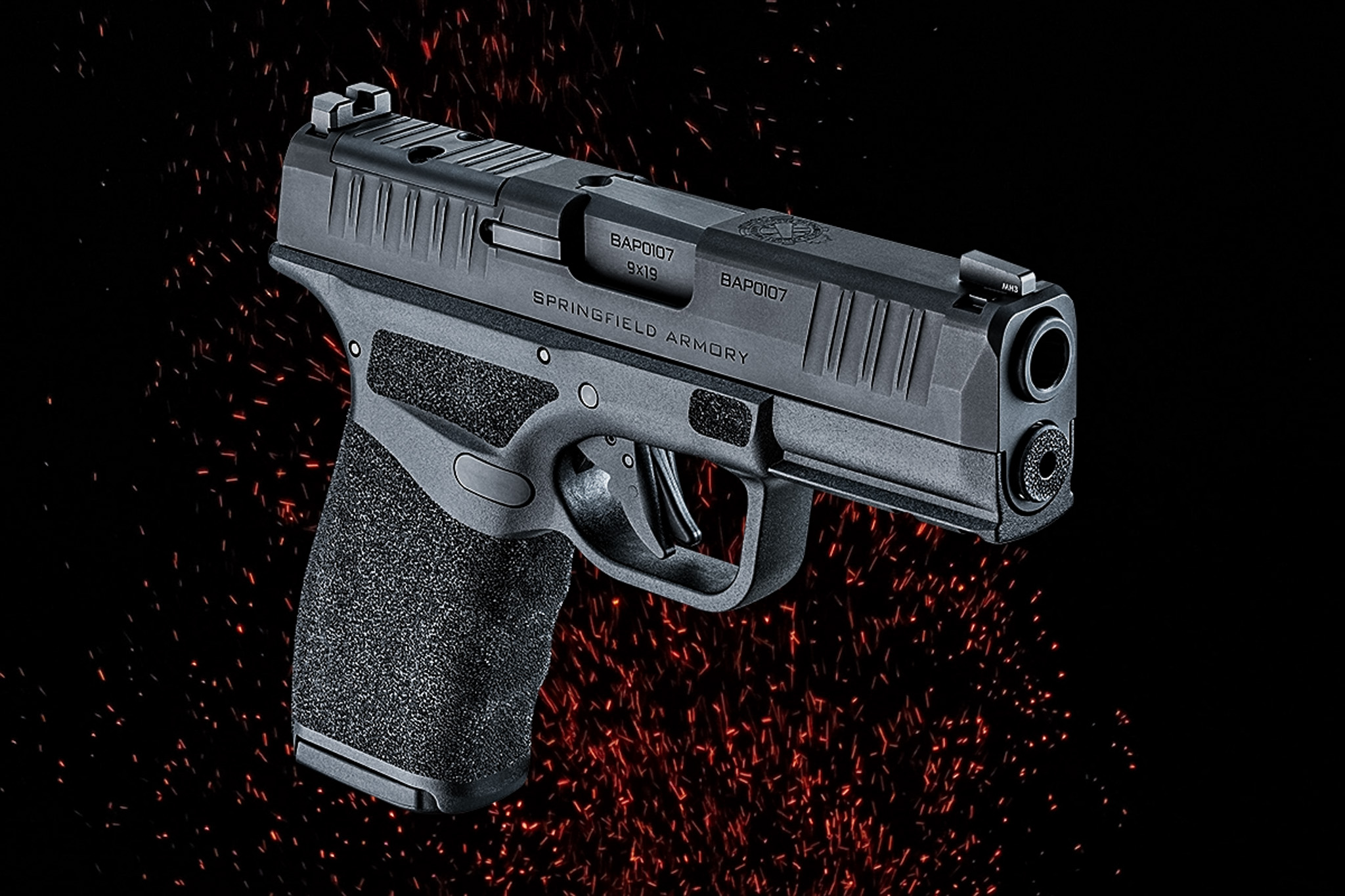 Compared to the base Hellcat, the Pro model has an extended grip, a slightly longer barrel, and 15+1 capacity instead of 11+1 or 13+1 — which is negated by the 10-round mags in this restricted-state version.
Having 15 rounds of 9mm defensive ammunition in a micro-compact pistol is fantastic for concealed carry — unless you live in a state where standard magazines are illegal.
At the time of writing, several states have laws that limit the number of rounds a semi-auto handgun or long gun can legally hold (as always, check your state and local laws to make sure you have the most current and accurate information about laws that apply to you).
California, Connecticut, Hawaii, Maryland, Massachusetts, New Jersey, New York, Oregon, Rhode Island, Washington, and the District of Columbia limit detachable magazines to 10 rounds.
Colorado limits all detachable mags to 15 rounds. Delaware has a 17-round limit. Illinois limits detachable rifle magazines to 10 rounds and pistol mags to 15, as does Vermont.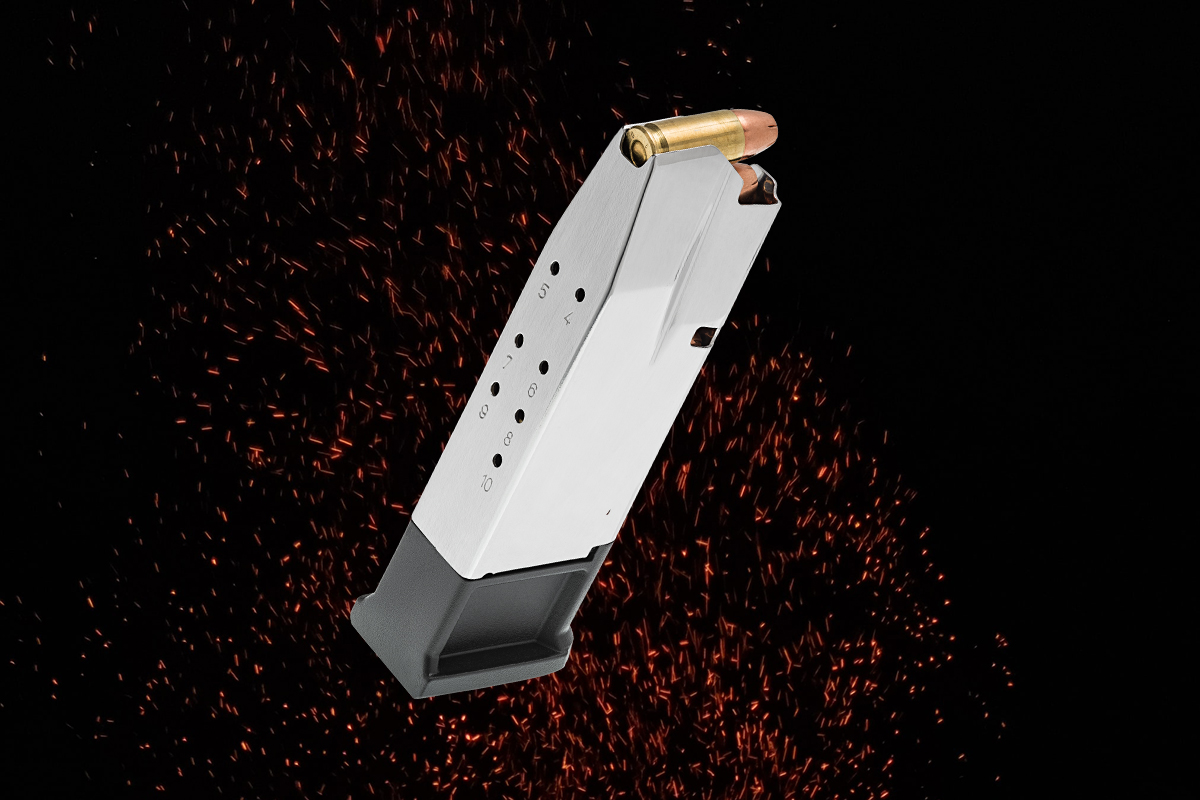 Washington doesn't ban the possession of standard-capacity magazines, but state law prohibits the manufacture, importation, distribution, or sale of magazines capable of holding more than 10 rounds.
To further complicate the issue, some of these state laws include exemptions, and cities can enact laws that are more strict than those of the state.
For example, Ohio does not place restrictions on magazine capacity, but the city of Columbus bans all magazines capable of holding 30 rounds or more.
But people in these states still carry firearms for self-defense, even though they may have to jump through a number of hoops, and Springfield has them in mind with this release.
"This new offering provides those in locales requiring restricted capacities an opportunity to own a popular EDC pistol that combines the performance of a larger handgun with class-leading concealability," the gunmaker said in a release.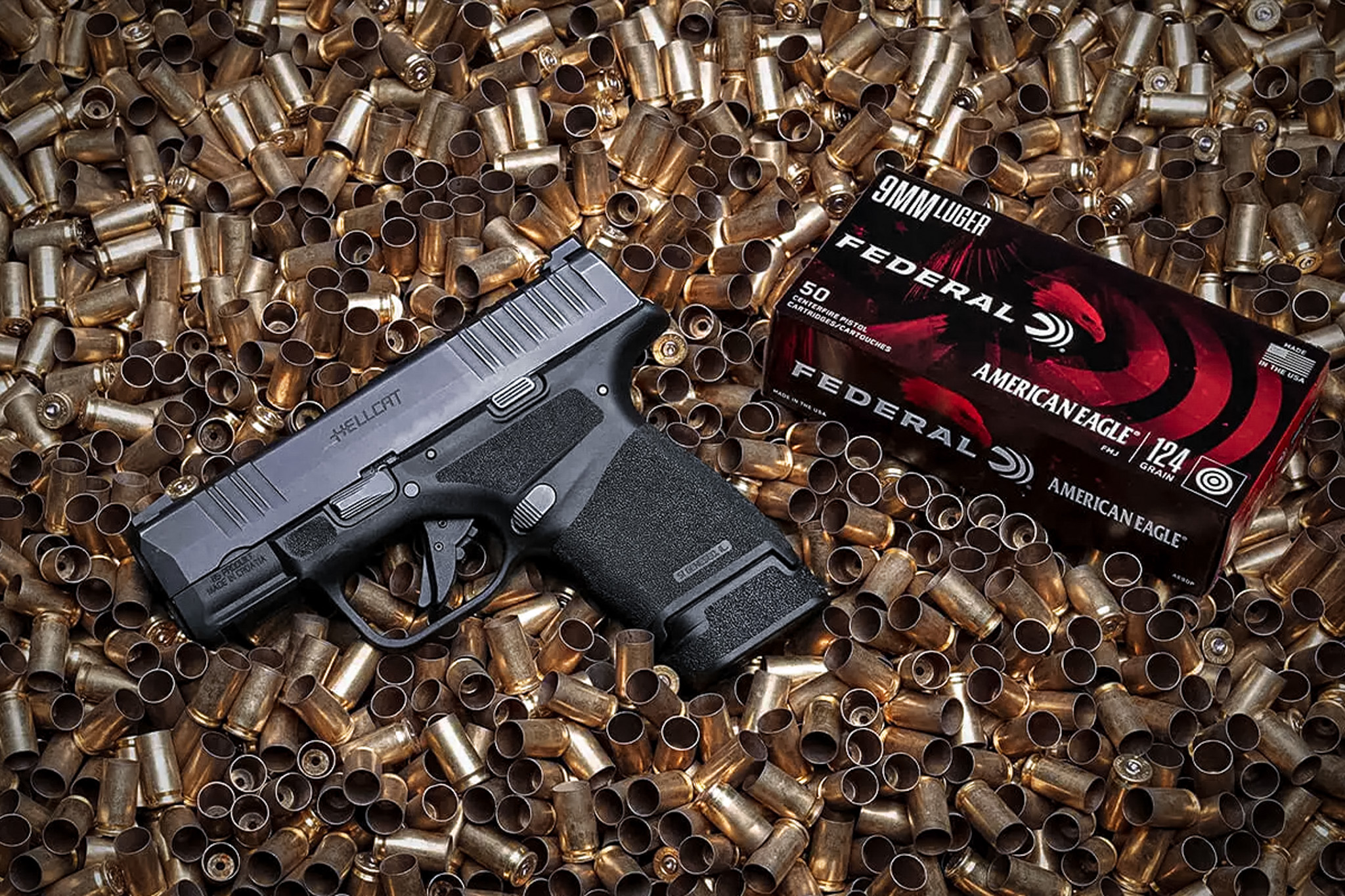 Of the states that restrict magazine capacity, California, Connecticut, Hawaii, Maryland, Massachusetts, New Jersey, New York, and Rhode Island give the government varying degrees of authority over the issuance of CCW permits, and acquiring one is still difficult despite the Bruen decision. Some states, like New Jersey, severely limit where a person is legally allowed to carry a firearm even if they obtain a carry permit from the state.
Interestingly, the rate of violent crime in California, Maryland, and D.C. exceeds the national average of 379 incidents per 100,000 inhabitants, according to the most recent data from the FBI (2019 statistics).
D.C., which has some of the strictest gun laws in the country, has a violent crime rate that's way beyond the national average: 1,049 incidents per 100,000 inhabitants.
State governments are still responding to the U.S. Supreme Court's 2022 decision that found certain restrictions on second-amendment rights unconstitutional.
Carrying a pistol for self-defense is certainly becoming more accessible, but state-level magazine restrictions make reduced-capacity pistols like the new Hellcat Pro increasingly important.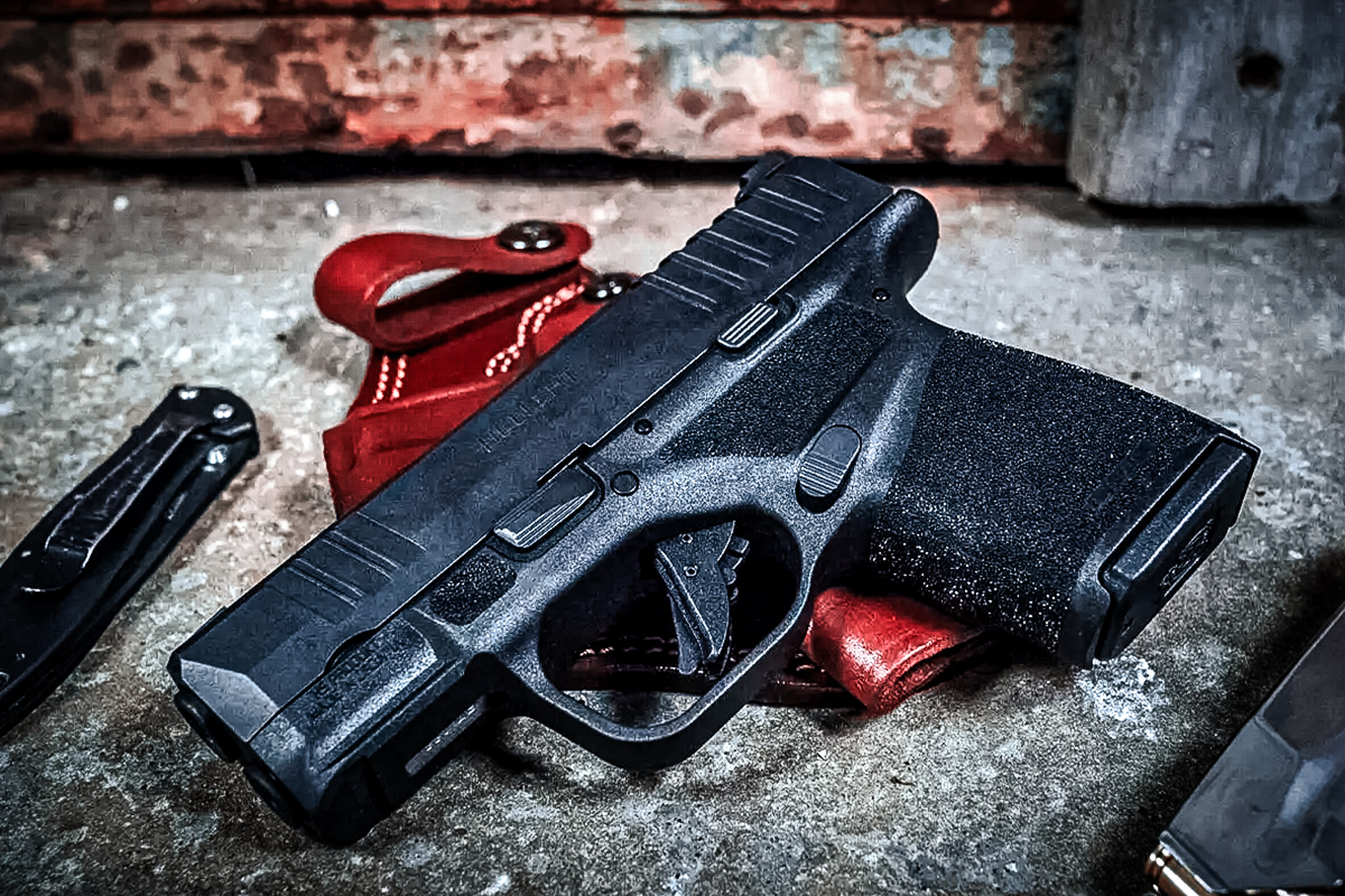 ---
Reduced Capacity Springfield Hellcat Pro Specs
Caliber: 9mm
Capacity: 10+1
Action: Striker
Barrel Length: 3.7 inches
Grip: Polymer
Sights: Tritium/Luminescent front, Tactical Rack U-notch rear
Optic-Ready: Yes
Safety: Trigger safety
Frame: Polymer
Price: $649
---
READ NEXT – Vortex Drops New Defender CCW Micro Red Dot