Hunting public land whitetails can be frustrating, to say the least. Going into a new area and figuring it out can make a deer hunter go crazy with second guesses. It's extremely difficult to make all of the right decisions on an unfamiliar piece of public ground. That's why I look at learning how to hunt public land, especially a brand new spot, as a three-year process.
I like to compare this kind of deer hunting to building a house: it happens in a necessary order. You must build the foundation way before you think about finishing the kitchen. You can be successful the first time hunting in any spot, but I believe it takes three years to really learn and understand an area and for it to produce consistent, successful hunting. 
Year One: E-Scouting New Public Land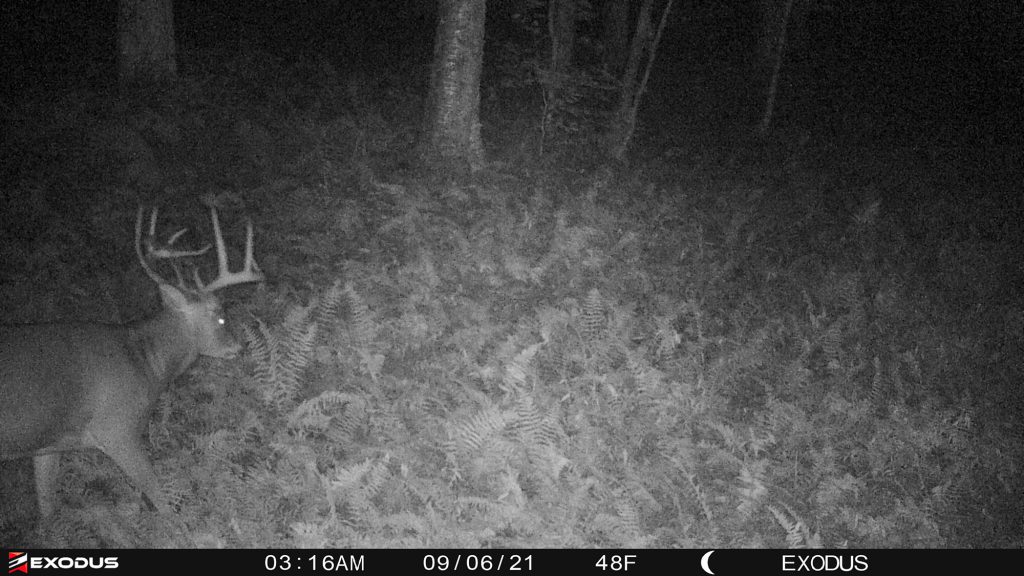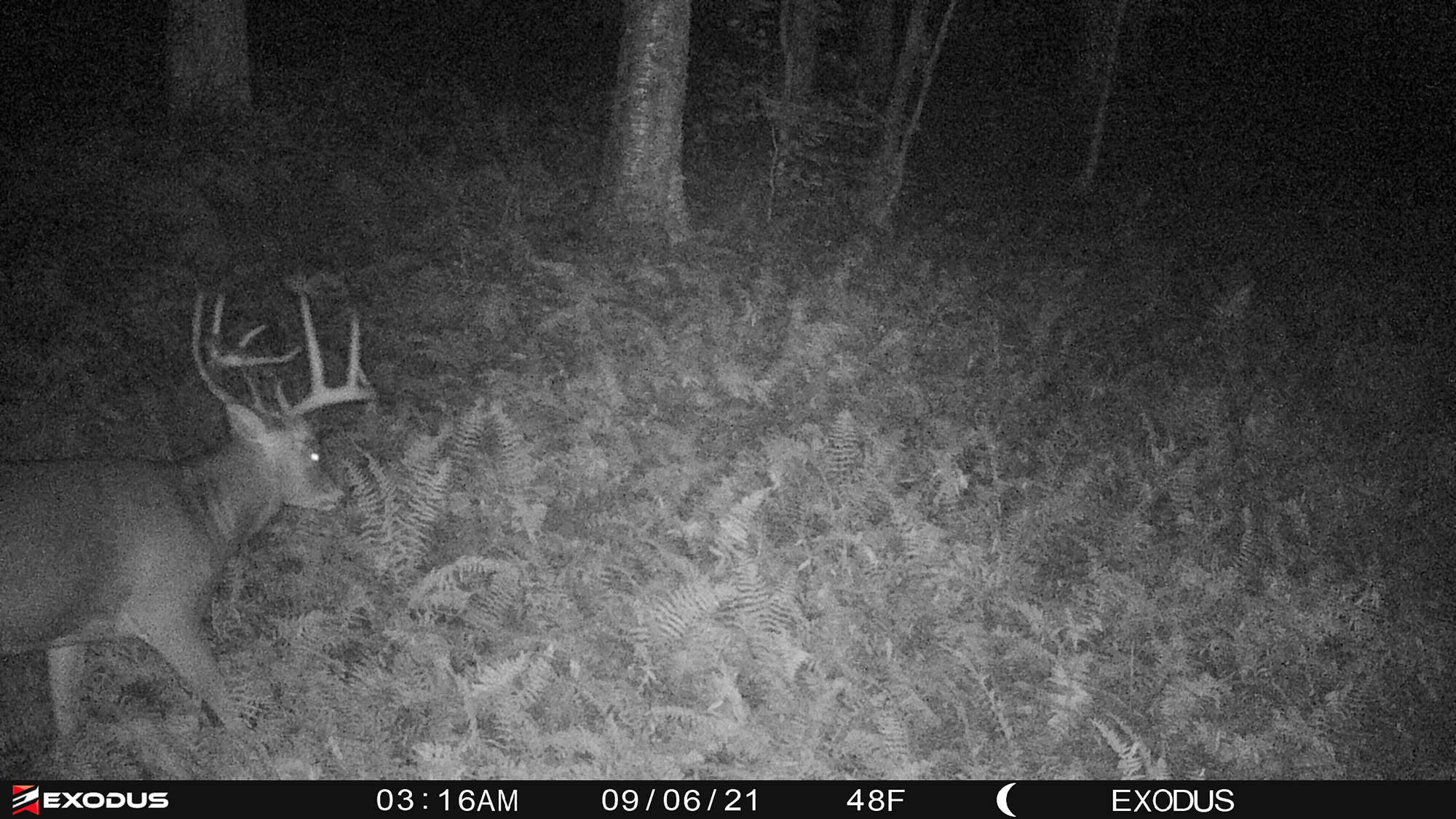 Related: How to Find a Last-Minute, Affordable Hunting Lease
During your first year hunting a new area, aerial scouting from your computer or a smartphone app should play a critical role in all further planning. Look for places with vegetation and terrain diversity in a specific area. Deer love to work the edges of different vegetation and terrain, so that's where you should focus.
I like to mark all areas in my hunting app where vegetation and terrain edges butt up against each other. From there, look for other key areas of interest, including potential bedding areas, food sources, and travel routes. For bedding areas, look for patches of thick cover and the points of ridges. Mark everything.
Food sources can be the toughest features to spot on a map. Hardwoods like oak, cherry, maple, birch, and others are usually light green in overhead images taken in the spring, darker green during the summer months, and orangish in the fall.
Oak trees typically change colors later in the fall than maples and other hardwood trees, which means if you get lucky and find an aerial map taken in the fall, you should be able to spot oak trees because their leaves will still be green while other hardwoods have already changed to autumn colors.
If the public land area you're e-scouting has food plots or agriculture, those are easier to identify on the map. Travel corridors will be a mixture of vegetation and terrain funnels. Edges of different vegetation types and strips of woods between open areas are examples of vegetation funnels and travel routes.
Benches, saddles, the tops of steep drainages or ditches, and other areas between elevation changes are good terrain travel routes to pay attention to later when you scout in the field. Identify and mark them ahead of time. All this planning is essential to figuring out how to hunt public land before you actually get into the field.
Related: 'Rona Deer: USDA Study Finds COVID-19 in Whitetail Population
In-Person Public Land Scouting and Trail Cams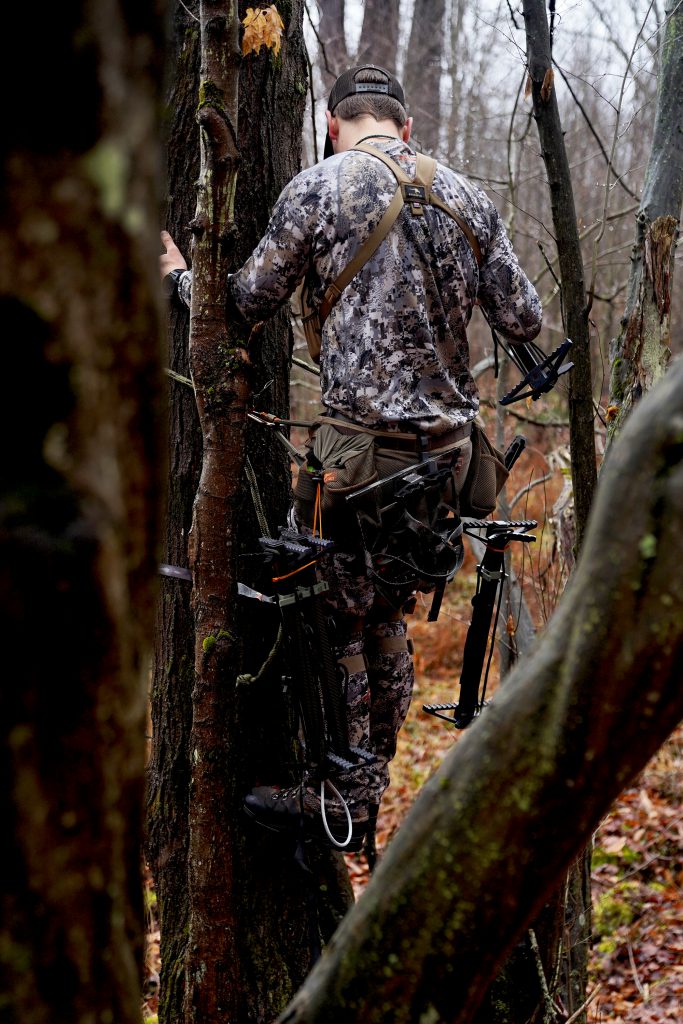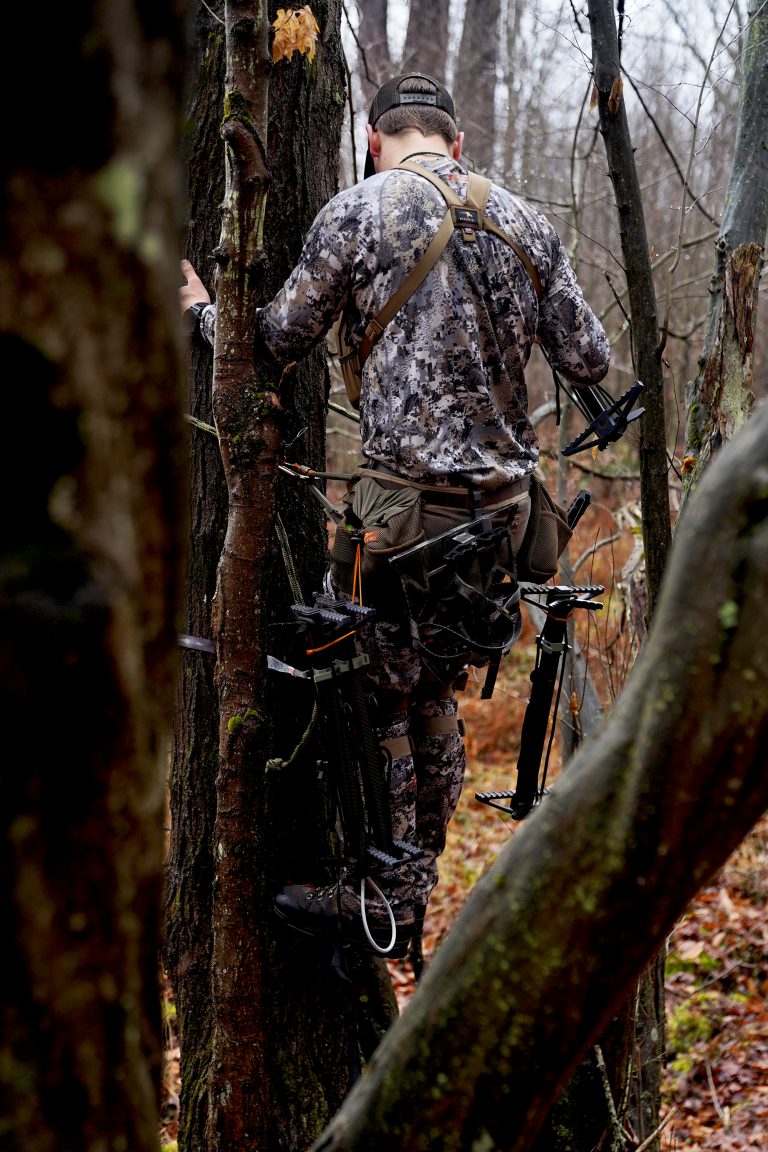 Nothing can take the place of getting your boots in the dirt and hiking the area where you will be hunting public land deer. The places you marked during your e-scouting efforts are where you should look for sign and big bucks. Scout during the post-season and in the spring before the woods get green. This is the best time to learn an area without letting deer know you are there. However, scouting during the season will tell you what the active food sources are, and you can find fresh sign.
Focus on the areas you marked, but don't limit yourself. Use your woodsmanship to adapt in real-time and mark all food sources, bedding areas, travel routes, community scrapes, and rubs that you find, as well as potential trees to set up in. It can be beneficial to set up trail cameras on some of the sign you've found at this stage. This will provide you with a steady stream of real-time info while you aren't in the woods.
I prefer to deploy multiple cameras on different types of sign, vegetation edges, and elevation lines to understand which areas seem to have the most activity. Don't cluster your cameras in or near a specific location; spread them out over a larger area to gather the most useful intel.
Related: It's Time to Cut the BS in Deer Hunting
During the Hunt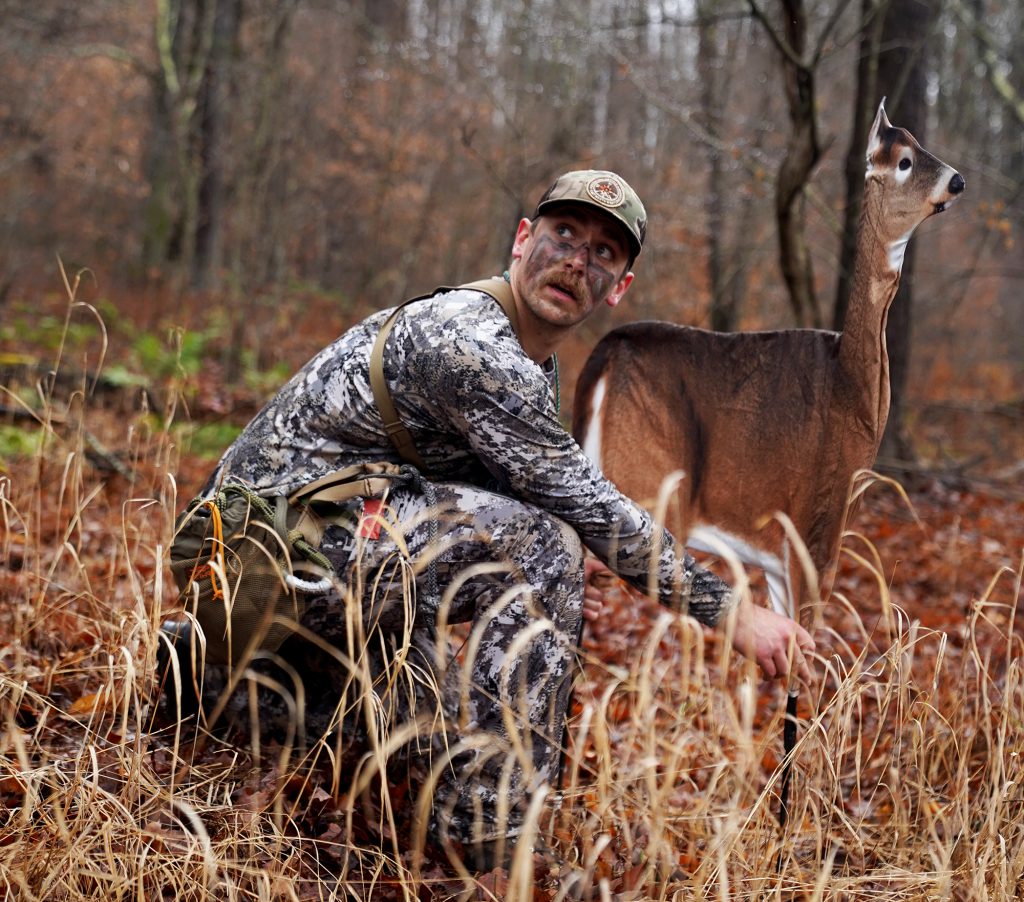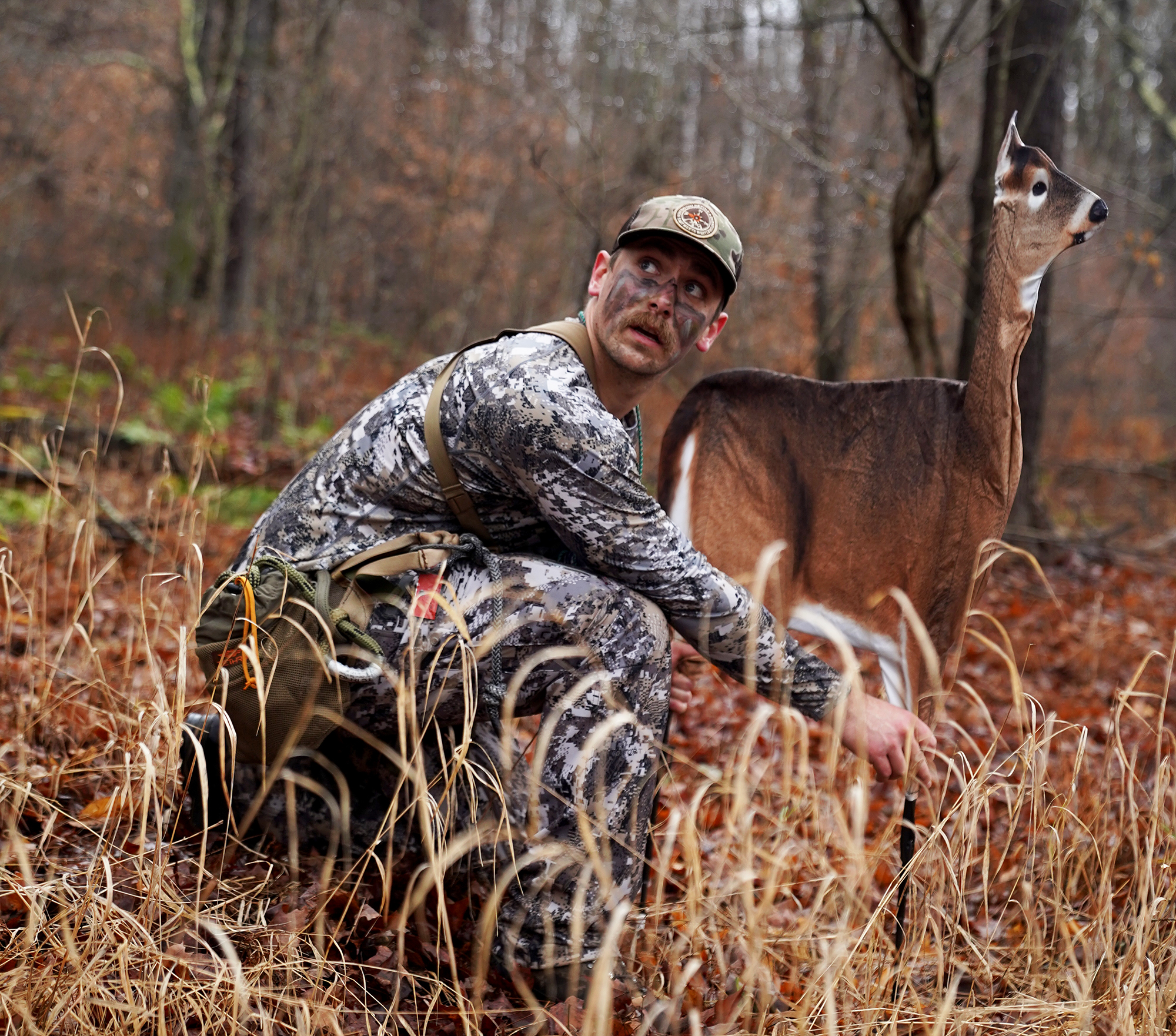 During the first year hunting in a new area, you will put your e-scouting and boots-on-the-ground scouting to the test — and that first year can be tough. You will most likely encounter more bumps in the road and more lesson-learned failures than successes, but that's okay; this is a marathon, not a sprint. Now's the time to move around more often and try new setups and strategies, ensuring you document what worked and what didn't.
Time spent hunting along with trail camera data will provide confidence, and you'll know where to be and where not to be. Once again, documenting these findings is critical to long-term success. Use a notebook, the Notes app on your phone, a hunting app, or whatever is most convenient. This is the time to be aggressive and not worry so much about screwing things up.
Related: How To Pick Out Your First Deer Rifle
Year 2: Analyzing and Adapting
You should be in a much better position for your second year than you were for the first, plus you're armed with all the data you've amassed and the previous year's hunting experiences. Review your notes and put together a new game plan focusing on the areas with the least hunting pressure and most deer activity. You can also move your trail cameras closer together in the most productive places to get a better grip on the movement of a specific deer or just to understand that location better.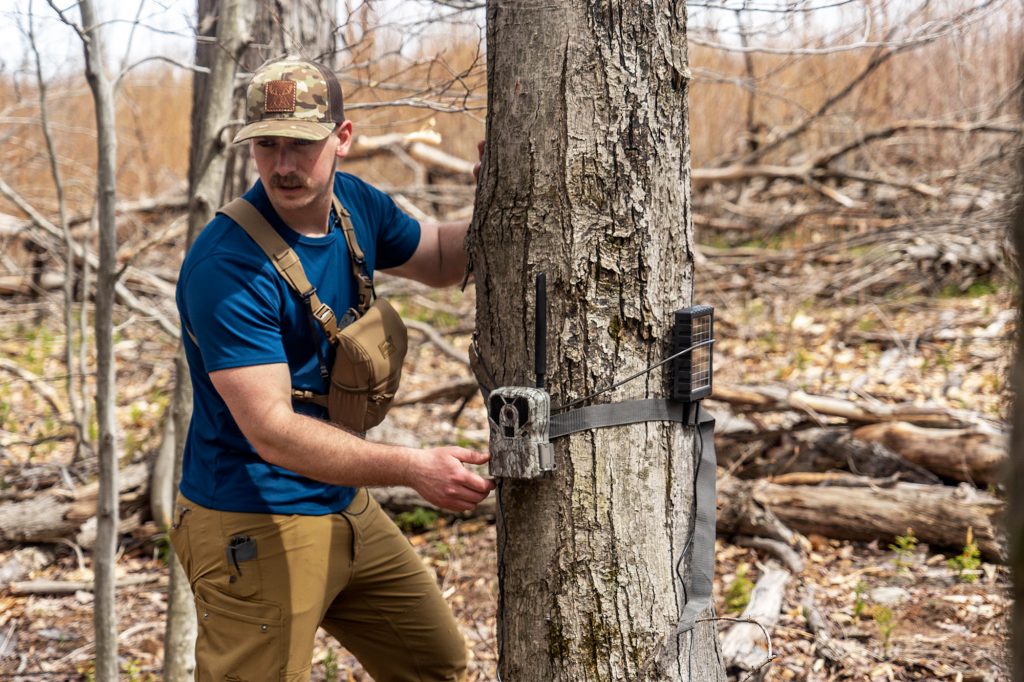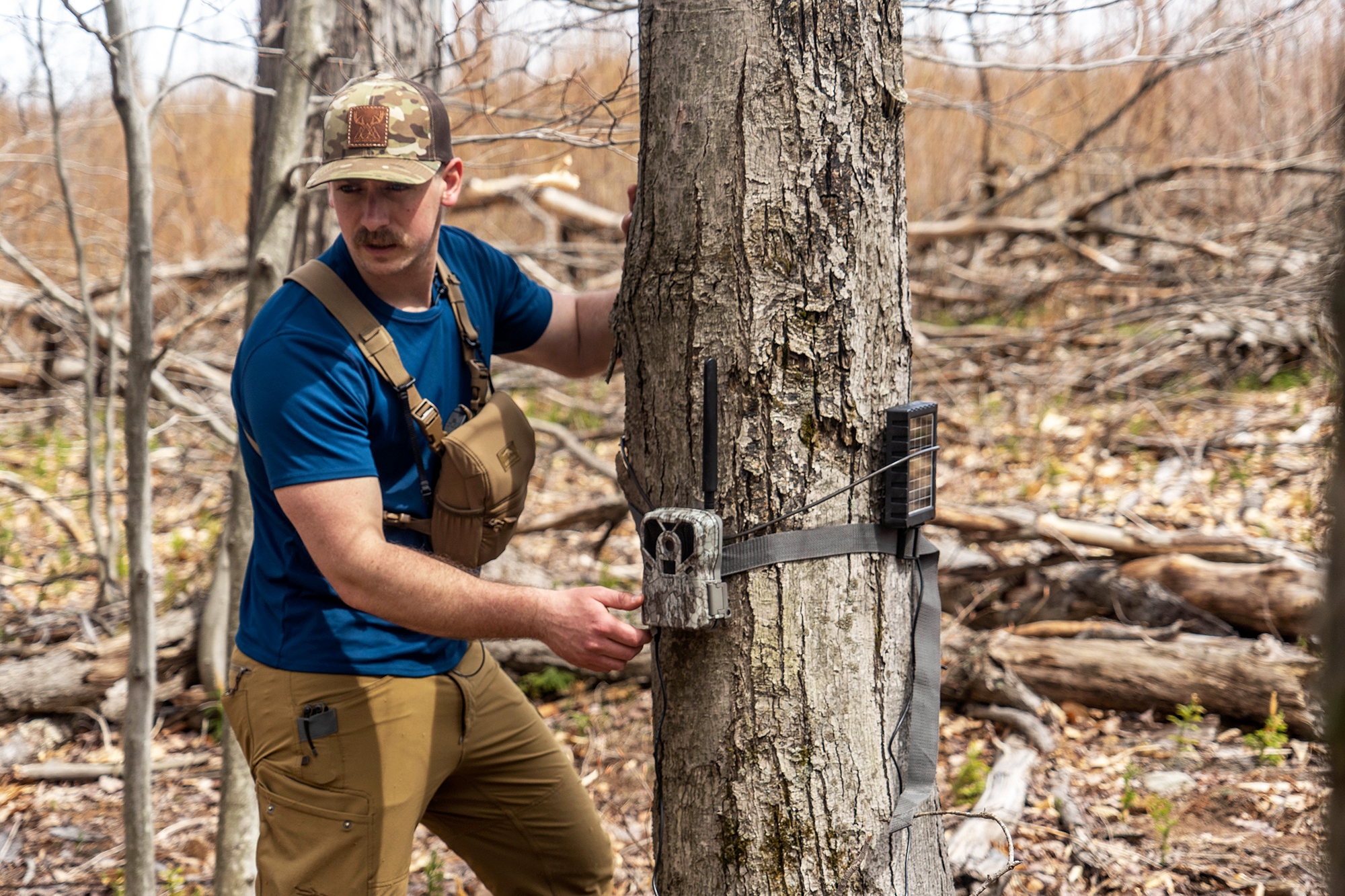 Hunting setups may not need to be as mobile as they were in year one. How much you bounce around from spot to spot will depend primarily on the number of deer in the area. I like to sit my ass in the same location in low deer density areas to most rather than areas with a higher deer density.
In the big woods, as is the case in many public land hunting areas, deer aren't as patternable. They might only come through a specific location every few days rather than every day like they would in farm country or places with a designated primary food source.
Year 3: Executing a Public Land Hunting Plan
Going into your third year, you should know a lot about the area you've been hunting with many hours spent aerial scouting, planning, and in the field. You should feel confident in your setups and hunting strategies based on personal experience and data, not reasonable assumptions.
Confidence is everything in the whitetail woods, but realistic confidence comes from the knowledge gained during three years of prepping and hunting. The most successful public land whitetail hunters are detail-oriented, have great woodsmanship skills and are confident in their tactics. Delayed gratification is a part of the process. Understand that, and you will be more successful, and your successes will be all the sweeter.
Read Next: Public Land Whitetail Hunting Tips: The 5 Things to Keep In Mind