Getting close, quietly, and undetected: It's what hunters do. So, in the pursuit of success, hunters are almost always looking for an extra edge to outwit their quarry. Scent eradication products, calls, specialized apparel to combat the elements, and, of course, camouflage is all part of the game. The study, and science, of camouflage, have become big business in today's hunting products market. In fact, one of the most extreme and effective camouflage options is the hunting ghillie suit.
Ghillie suits themselves were invented over a century ago and have changed very little in their design and effectiveness since their inception. They were born out of a need to hide from the game, then were later borrowed and adapted for use by military sharpshooters, who would eventually be called snipers.
When hunters became soldiers and left the woods for the battlefield, they used their ghillie suits to hunt the enemy rather than the wild game back home.
---
What Is a Ghillie Suit?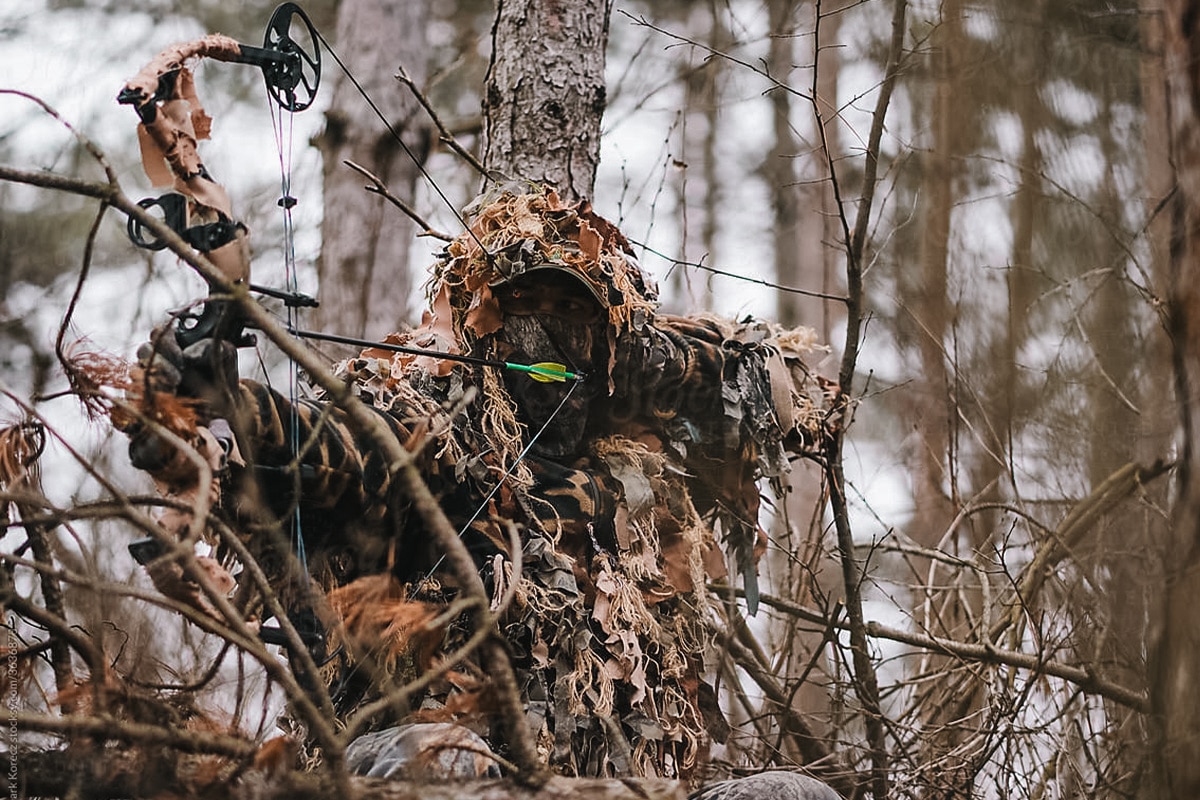 A hunting ghillie suit is a hooded shirt or jacket, and matching pants constructed from a base of netting or mesh cloth. Typically, they have burlap strips and site-specific vegetation woven in that hang off in irregular patterns.
Imitating the look and movement of vegetation when viewed at different angles or when hit by the wind, a hunter in a ghillie suit can resemble anything from a clump of grass to a small bush when the wearer gets small. The human form is completely concealed if the suit is made and used correctly, and the movement of the added material sells your concealment to any watchful eye, human or animal, far better than any 2D camo pattern.
GOOD GEAR – Battle a Chilly Day in the Duck Blinds With the BRCC Reticle Duck Camo Hoodie
---
Origin of the Ghillie Suit
According to We Are the Mighty, the ghillie suit was adapted by Scottish gamekeepers as a portable hunting blind. The original design was created by shepherds to protect their flocks against predators and poachers. The shepherds would hide until unsuspecting poachers or predators such as wolves were close enough to apprehend or attack, according to Ghillie Suits Online.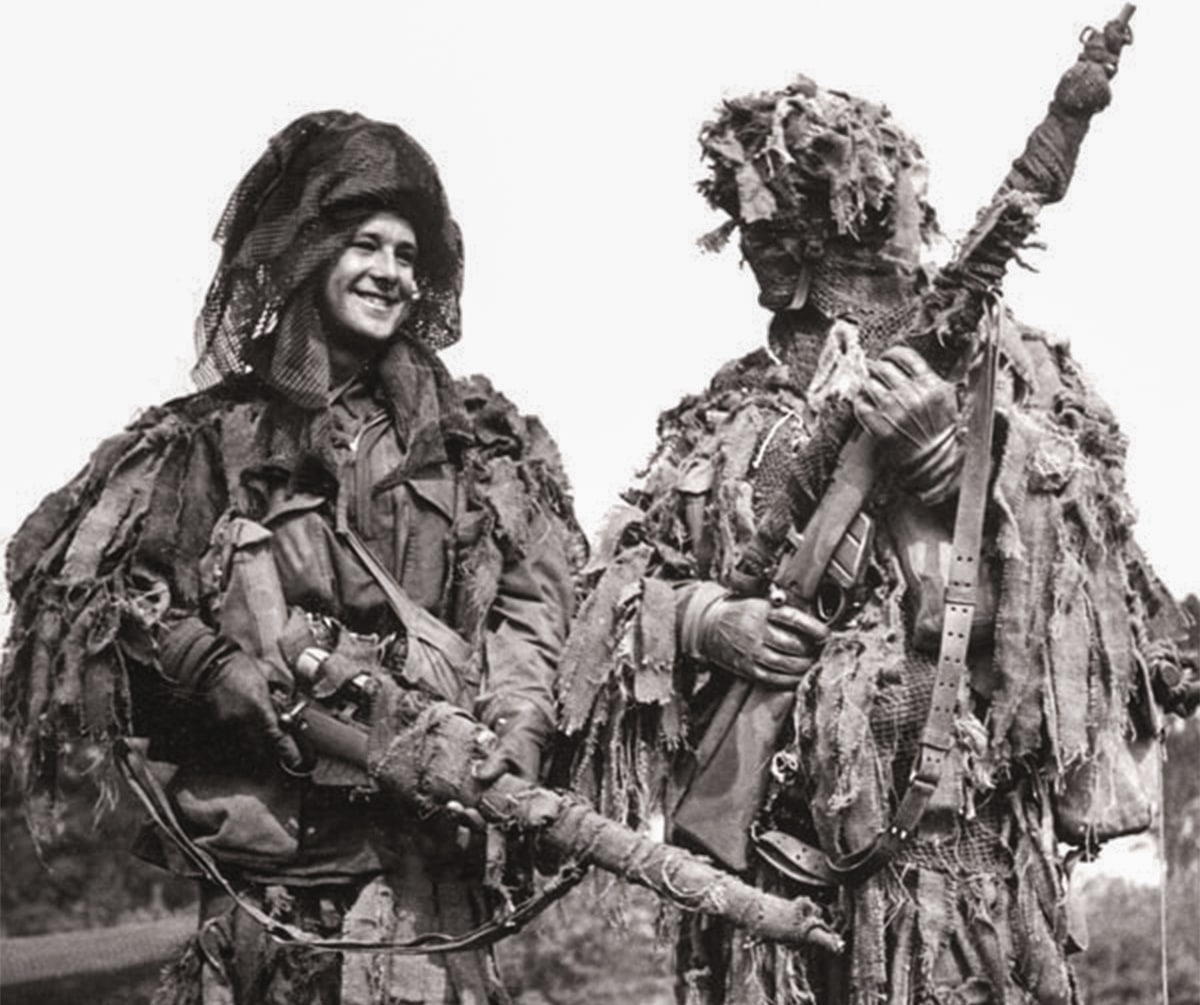 The word gille is Gaelic Scottish translating to "lad or boy" and refers to an "outdoor helper to the gamekeeper." The more fantastical origin story involves the wild Scottish Gille Dhu, a spirit dressed in a coat of leaves that hid in trees to avoid capture.
Hunters found it to be extremely effective concealment, which afforded them the ability to creep closer when stalking game. Wearing the suits also allowed the game to wander closer into range when still hunting.
The English later changed the spelling from "gille" to "ghillie."
---
Borrowing Ghillie Suits for the Battlefield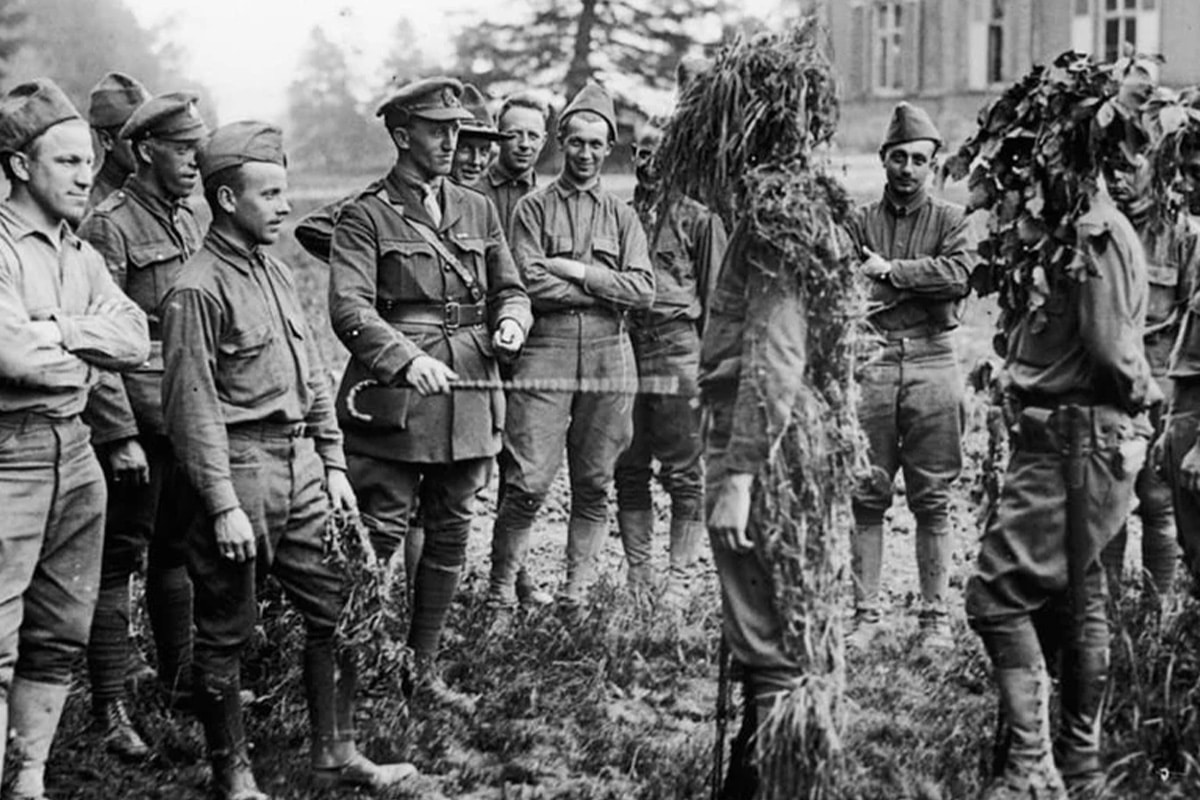 Military Wiki says that the British first used ghillie suits in combat during the Second Boer War (1899-1902), when the first British sniper unit, the Lovat Scouts, used them. The Lovat Scouts were estate workers from, you guessed it, Scotland, and they brought their portable hunting blinds with them from the Highlands to the battlefields of South Africa.
They were so effective that the British military continued to use the Lovat Scouts, and their ghillie suits, in WWI and beyond as a means to get close to the enemy undetected.
RELATED – Chuck Adams and Remi Warren on Fred Bear's 10 Commandments of Hunting
---
Using Ghillie Suits for Hunting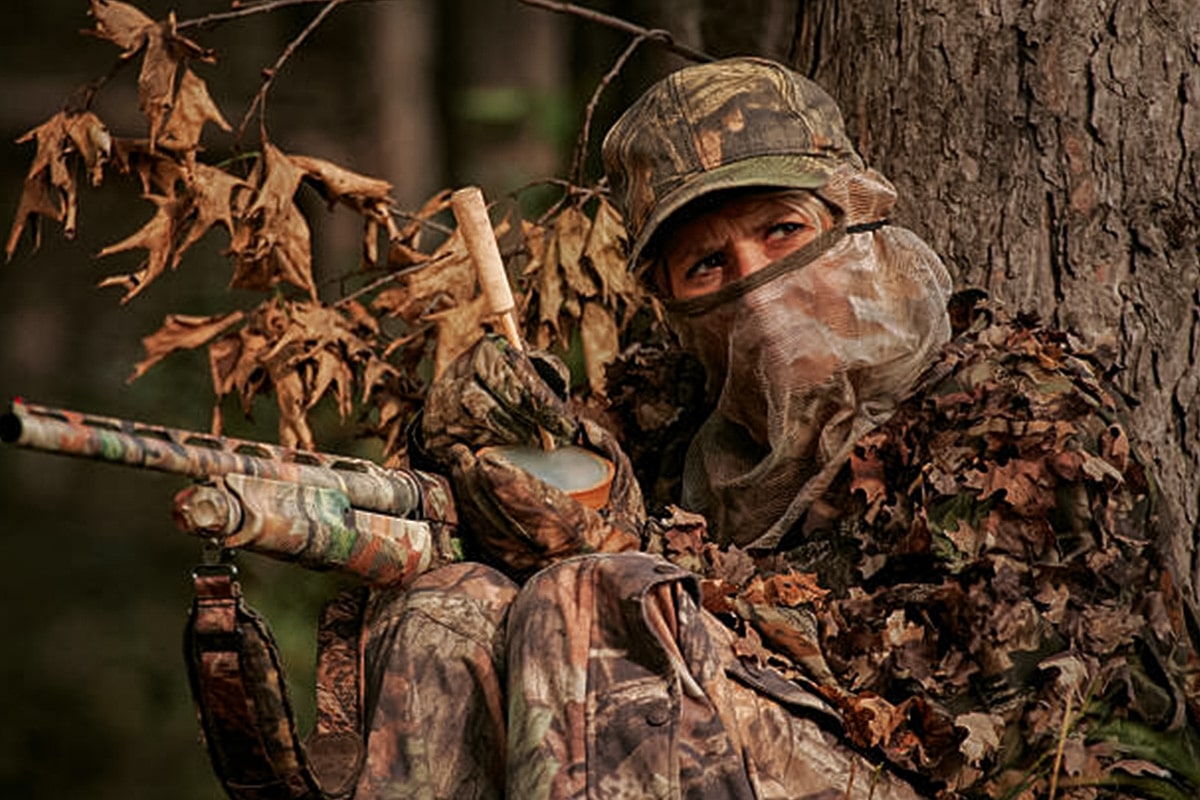 While militaries the world over have been using ghillie suits for certain applications since the world wars, it hasn't remained as popular among hunters, but they are seeing a resurgence among modern hunters.
They're great for still hunters who remain concealed until they can take a shot, just like the portable ground blinds they were made to be in the first place, and for the same reasons. They're great at breaking up the human form and letting it blend into the surroundings.
Bowhunters and shotgun hunters have especially benefited from the ghillie suit since they have to get much closer to animals than rifle hunters do, making good camo all the more important. The ghillie suit can also be easily used in a tree stand.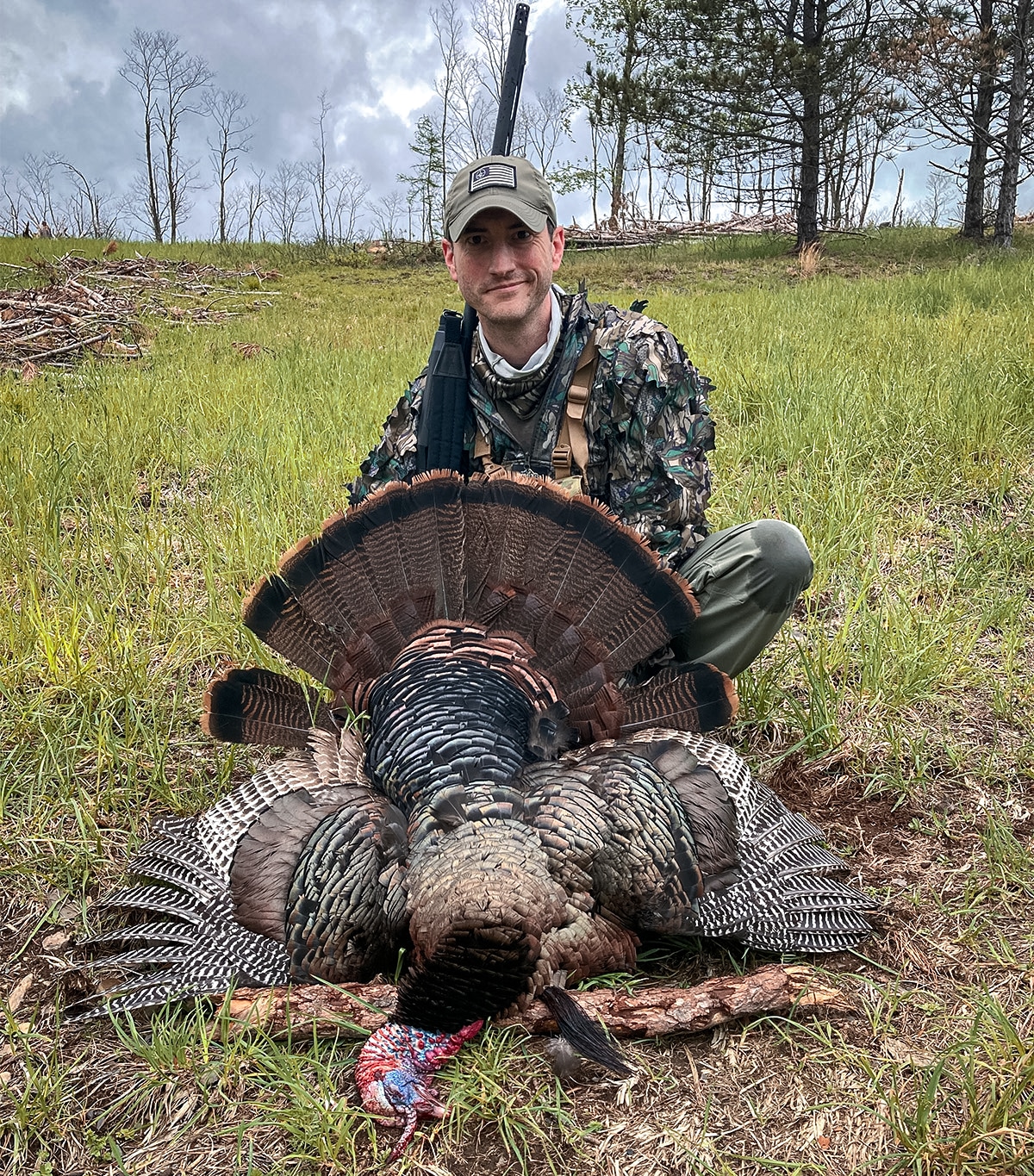 Many might consider a ghillie suit a tool only for forested hunting. Its design and color scheme, however, along with the ability to add the vegetation around you, actually makes it effective in scenarios from the open prairies and arid areas of the American West to more mountainous settings.
---
Drawbacks of a Ghillie Suit
If ghillie suits are so helpful at filling your tags, why haven't they been a standard part of every hunter's kit for decades? Few things are perfect in this world, and ghillie suits do have some drawbacks.
Traditional ghillie suits tend to be made of heavy, hot material, like burlap. This makes moving from spot to spot quickly and hunting in warmer weather hot, sweaty, and difficult.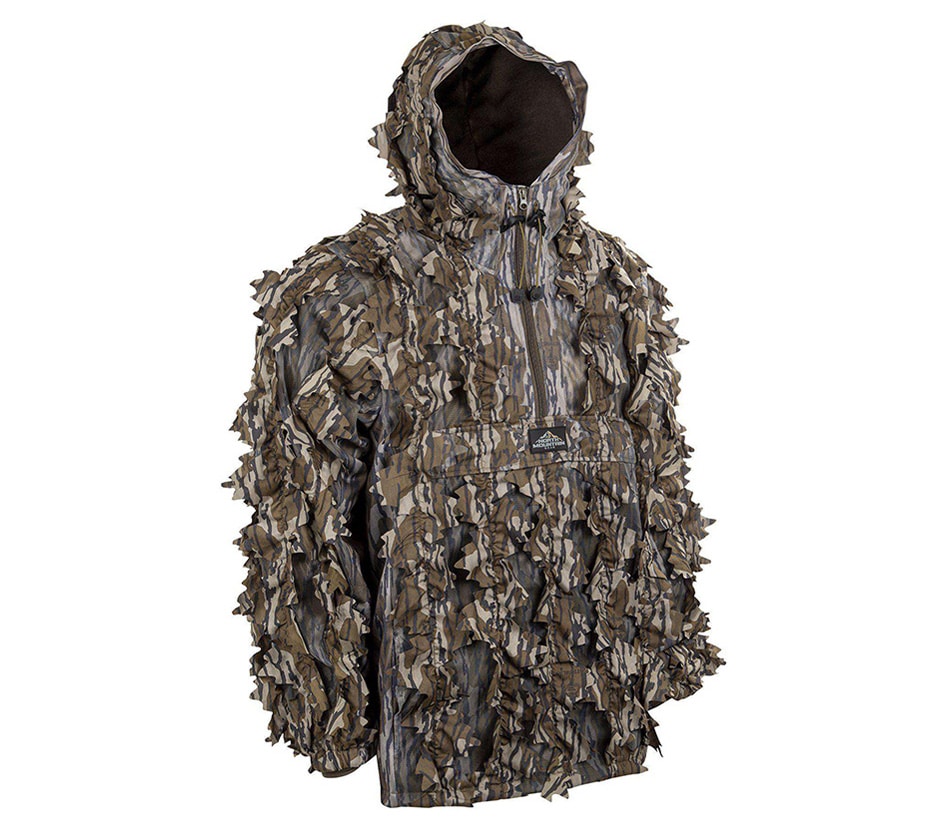 More sweat also means more scent, and the most game will smell you long before they see you. When using a ghillie suit, most hunters pack it into a hunting spot before putting it on for a sit.
Also, the materials a traditional ghillie suit is made from tend to be flammable, so caution must be used near open flames — from cookstoves and campfires, even lighters.
The extra material of the ghillie suit may also interfere with the drawing and firing of a bow or shouldering a firearm, so be sure to test that thoroughly ahead of time.
Most archers who hunt in ghillie suits will make adjustments — before they take it into the woods — by trimming away excess material from areas that could potentially come in contact with their bowstring.
GOOD GEAR – Carry American Grit With You Wherever You Go With the BRCC Death Pot PVC Patch
---
Leafy Suit Alternative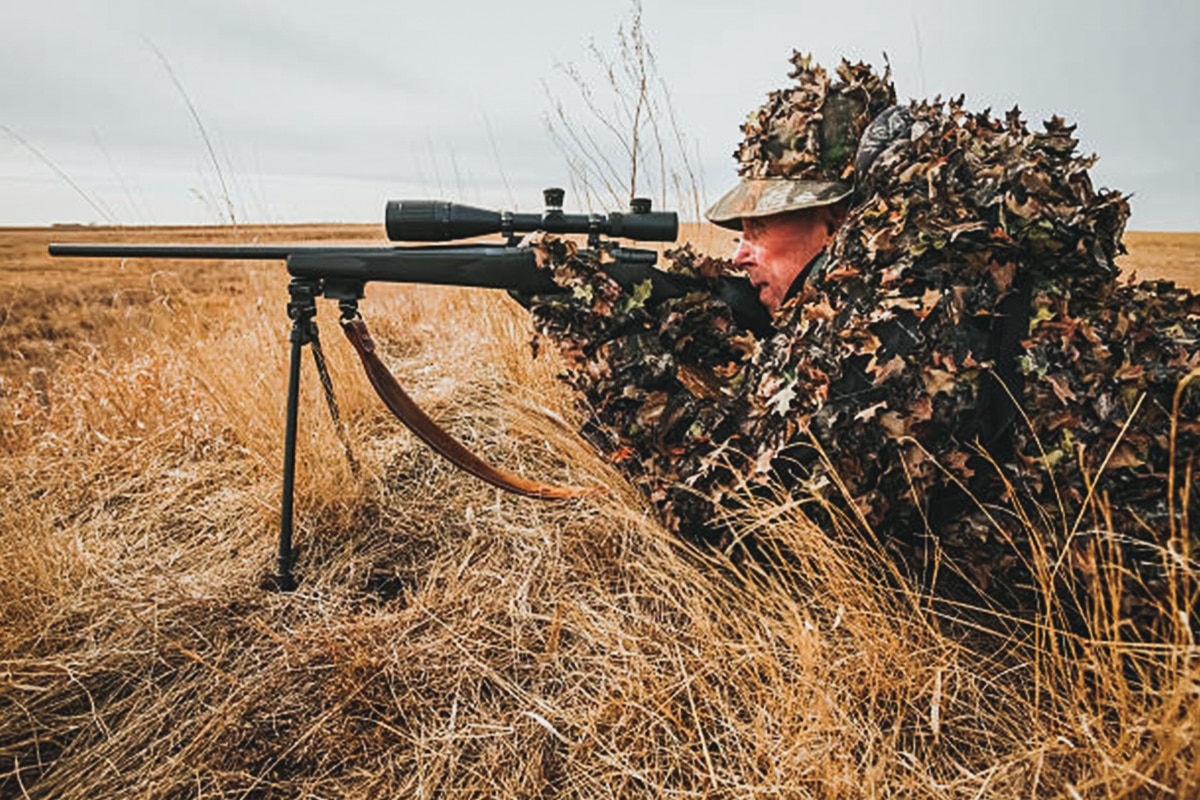 Leafy suits from companies like North Mountain Gear and First Lite are some of the current options for hunters. A leafy suit performs the same function as a ghillie suit, but it's broken into several separate components that are considerably lighter and cooler than a full ghillie suit.
A leafy suit begins with tops (with or without hoods), pants, gloves, and hat/face mask combinations made of a breathable mesh material. From there, another layer of camouflaged cloth is attached with material that has strategically placed cuts in the shape of leaves. These loose pieces of fabric point in different directions and can be easily manipulated by the wind.
Designed specifically for hunters, the leafy suit camo is built to be comfortable, quiet, and versatile for hunting in hot weather. They can also be worn over several layers when hunting in the cold. Material obstruction can still be a concern, especially for bowhunters, so again, practice with your leafy suit before hitting the woods and remove the material as necessary.
---
What About Making Your Own Ghillie Suit?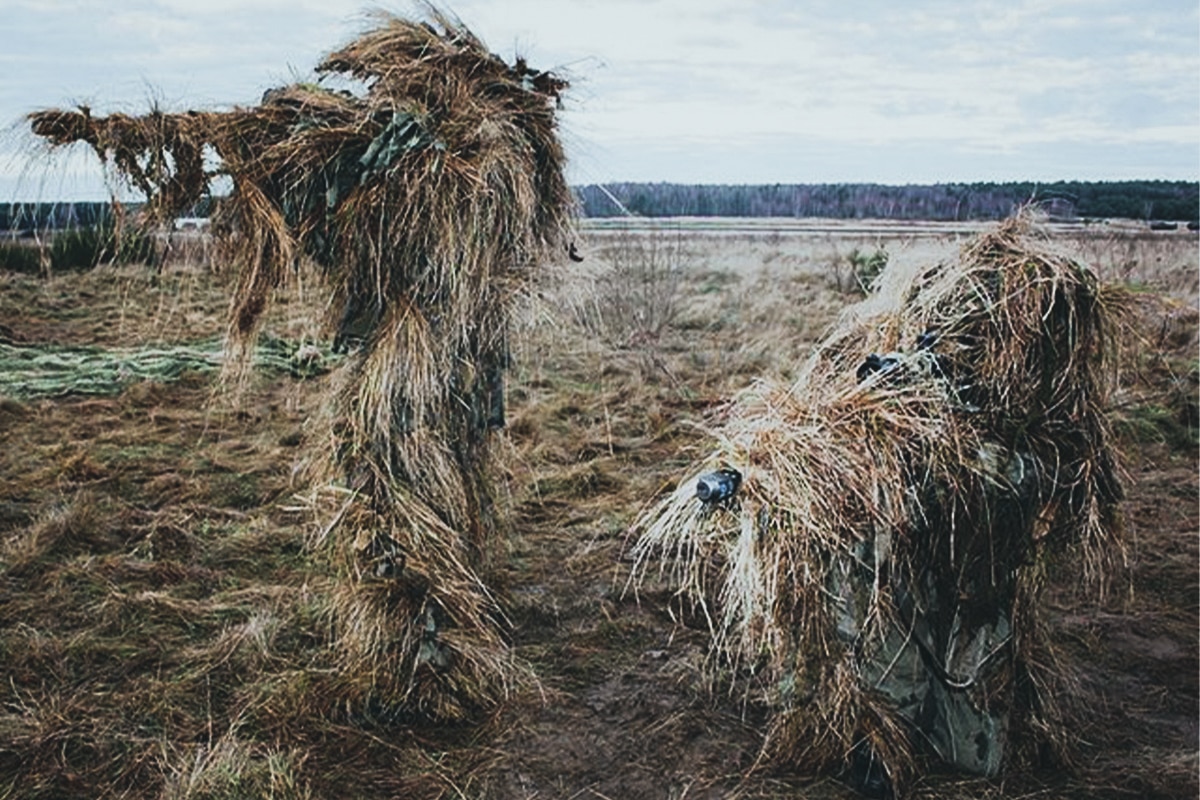 It's something of a tradition for those who use ghillie suits to make their own. For hunters, it's hard to beat tailor-made camo with added vegetation and coloration that's location specific. But making your own can be a time- and labor-intensive process. The challenge, however, can be worth it.
1. Opt for a light, khaki-colored base garment that will hold up to wear and tear. The thinking here is you can always make something light darker if you need to, but it's hard to make something that's dark in color lighter.
2. Attach netting so you can secure your burlap strips, jute, and natural vegetation. Drape the netting over your back, glue it in place, then sew it on. Cut away excess netting for the top and the pants.
3. Where the netting intersects is where you want to attach it to the garment. A common guide is to sew every two straight rows of netting horizontally across the garment.
4. Now take your strips of jute and fold them in half, leaving a loop at the top. Slide the loop just under the netting, and pull the remaining jute through and down to secure it to the netting. Tie your jute facing down for consistency and effectiveness. You'll need about four to eight pounds of burlap cut into strips or purchase pre-made jute.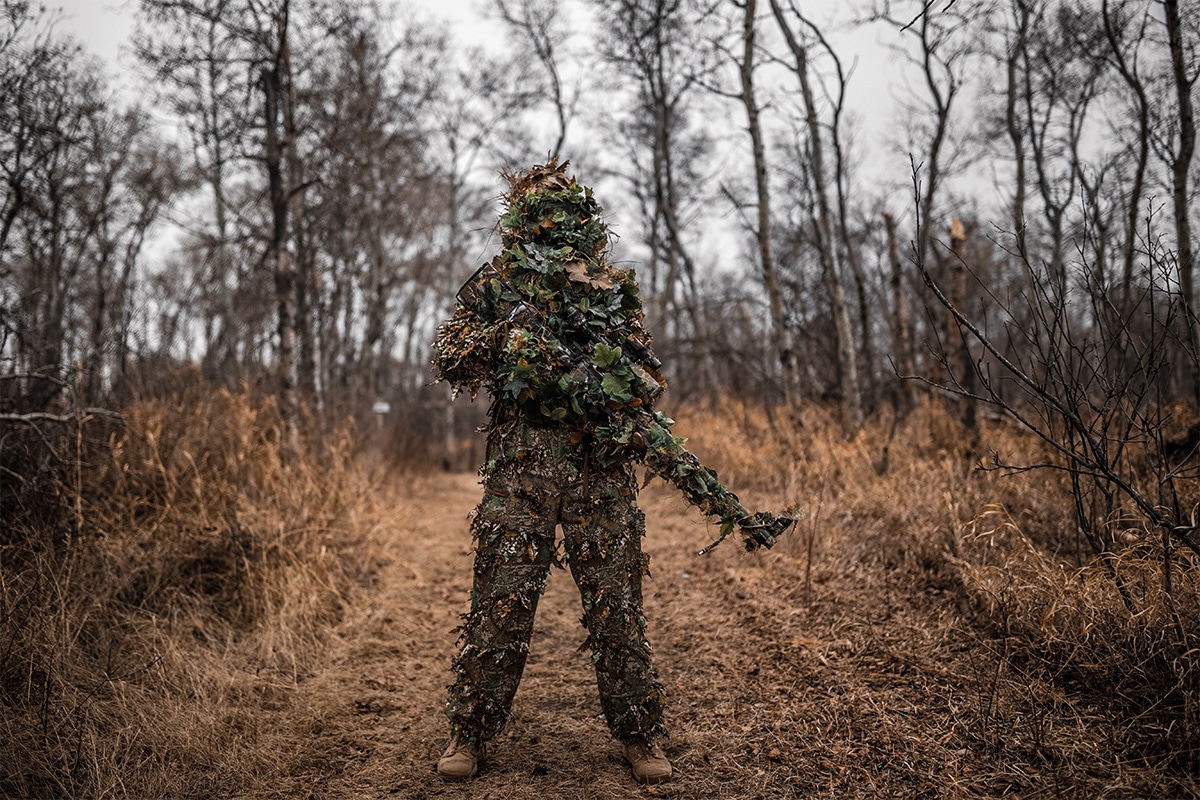 Still Not Sure About Hunting in a Ghillie Suit?
For what and how you hunt, a ghillie suit might not be right for you. For more and more hunters, though, ghillie and leafy suits have become a welcome tactic for taking game. The variety of products being offered by companies today can cater to a variety of species and the regions in which they are pursued. For hunters looking to outwit more game and experience more intense, successful hunts, hunting in a ghillie suit might just be that extra edge you need.
---
READ NEXT – Seeing in Animal Vision: The John Barklow Approach to Camouflage