If there is one item of clothing that carries the full weight of American culture, it has to be the cowboy hat. Instantly recognizable the whole world over, this iconic piece of headgear has become a long-standing symbol of adventure, hard work, integrity, and an independent spirit.
Depending on the context and who's wearing it, it can signal that the person under the brim is one of the remaining Americans who spend more time in the saddle than on their feet. It could also signal that the person is a complete poser — all hat and no cattle, as they say — or that they're just wearing a cowboy hat to wear one.
Here's how a simple piece of brown molded felt became an emblem for all things red, white, and blue.
---
The Cowboy Hat's Vaquero Ancestry
Although modern cowboy hats are often used for nothing more serious than topping off a look, the original cattlemen used their lids for more practical purposes. Ranchers and wranglers in the Old West worked long days — sometimes 15 hours or more — in harsh weather. To go hatless in that work environment would have been insane and physically damaging.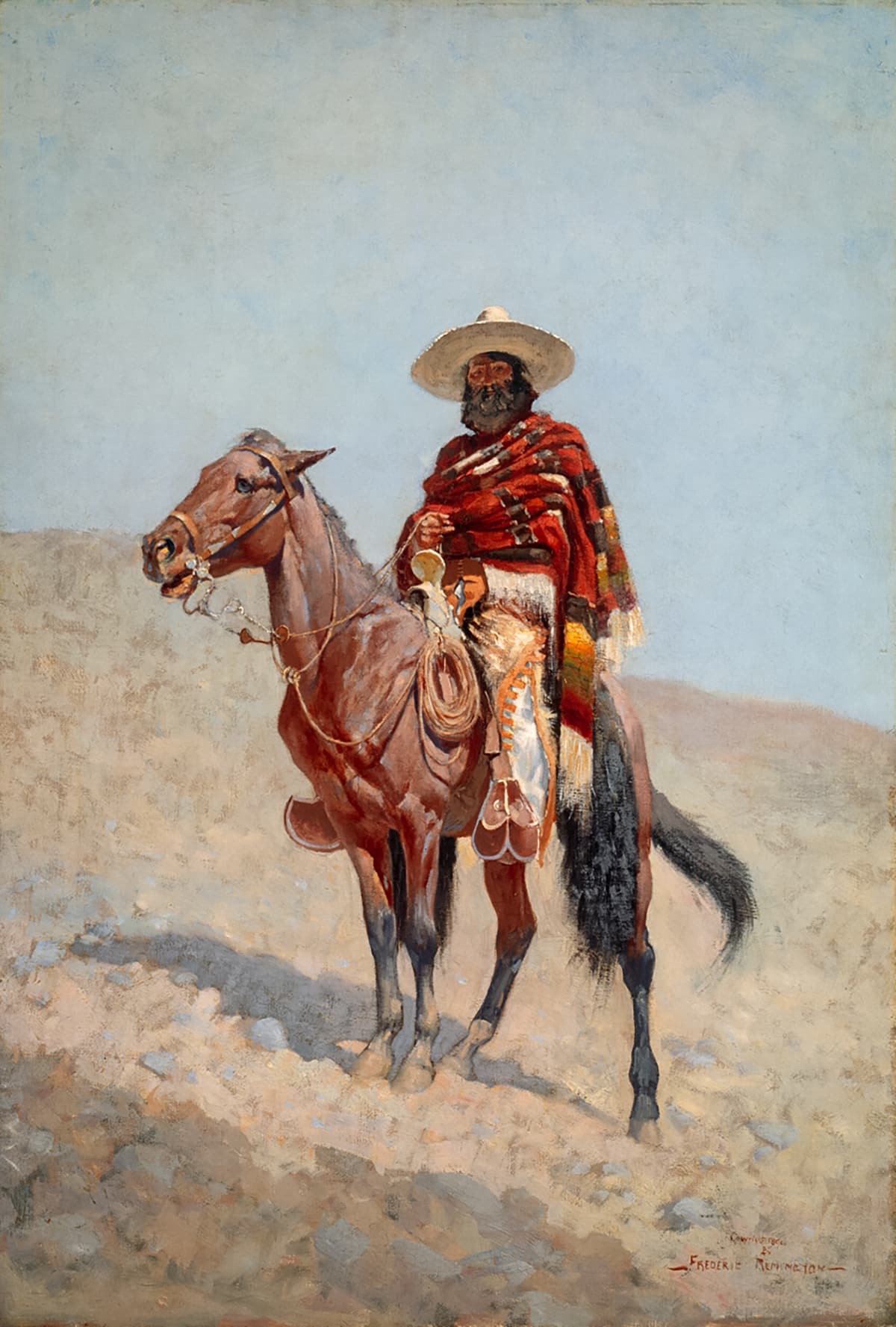 The earliest cowboys were actually Mexican vaqueros, not ambling American free spirits. Derived from the word vaca, which is Spanish for "cow," vaqueros were mostly Native American men trained by Spanish colonists and Conquistadors to herd cattle on horseback. The Spanish had a long history of horsemanship, hundreds of years before the first American cowboy's backside hit a saddle.
"It's a forgotten history of centuries of horsemanship in the Americas that root the vaqueros to the colonial past," wrote historian Pablo A. Rangel.
Those vaqueros wore a version of the Spanish cordobés, the traditional hat of the flamenco, which would later morph into the Mexican sombrero.
The word sombrero literally translates to "shadower." With its wide brim and flat cap, the cordobés were perfect for shielding the wearer from the intense heat of the blazing Mexican sun.
---
The First American Cowboys
Manifest Destiny inspired English-speaking settlers to push West in the mid-1800s. As homesteaders, railroaders, and gold miners spilled into the plains, prairies, and badlands, they brought their own headgear with them.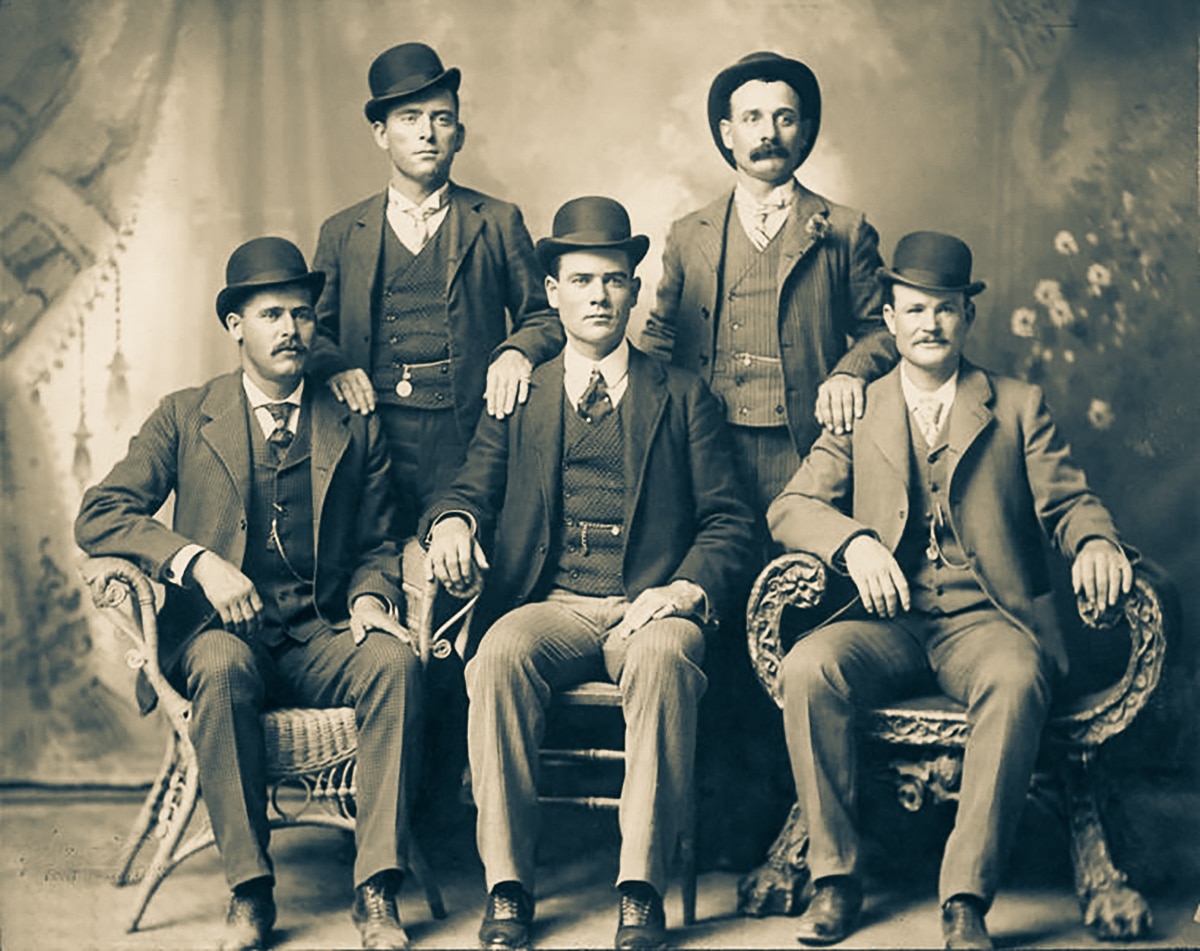 The British derby hats, or "bowler hats" as they were known on this side of the Atlantic, were one of the most popular styles of men's hats at the time, and they made frequent appearances in the Old West. There are copious frontier photos from that time period featuring stoic, bowler-clad men (smiling in the early days of photography was considered weird and creepy).
The low-crowned, close-fitting design of the fashionable bowler helped them stay put in windy conditions, whether the wind was due to weather or a fast-galloping pony.
---
The Boss of the Plains
It wasn't until 1865, when John B Stetson introduced his famous "boss of the plains" hat that cowboy headgear began to resemble the classic cowboy hat we've come to know and love.
Stetson was the seventh of 12 children born to a New Jersey hatter. As a boy, he was trained in his father's profession, but his health took a turn before he could venture into the hat business on his own. Diagnosed with tuberculosis, Stetson was given only a short time to live. So, he headed West in search of adventure.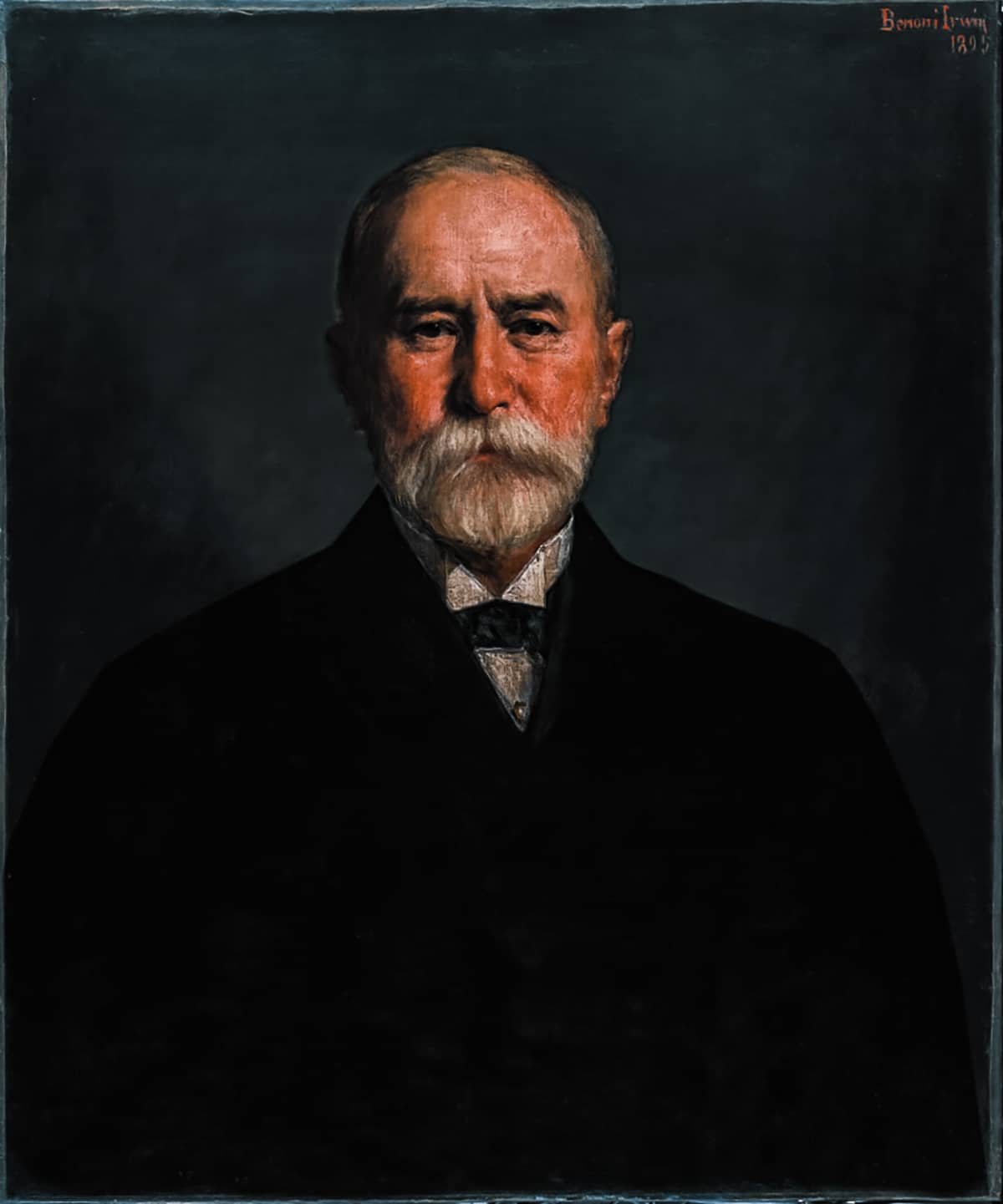 Stetson eventually fell in with some Pike's Peak prospectors, and he couldn't help but notice how unsuitable the gold rushers' headgear was for their lifestyle. The coonskin caps they brought with them from back East often carried fleas, provided no relief from the sun, and didn't hold up well in wet weather.
That's when Stetson's hat-making skills kicked in. He fashioned a fur-felt hat that was both waterproof and durable, with a wide brim that provided ample shade from the western sun.
Legend has it that a passing bullwhacker was so impressed with Stetson's design that he tossed him a $5 gold piece as payment.

Not only did the Western climate inspire an idea, but it also improved Stetson's health. He headed back East to Philadelphia, borrowed 60 bucks from his sister, and launched his new millinery business from a tiny, one-room workshop.
Stetson's brand-new cowboy hat, which he dubbed "the boss of the plains," didn't exactly have the distinct look we typically associate with grangers and cowpunchers. The rather ordinary original design had a round flat brim and a smooth, rounded crown.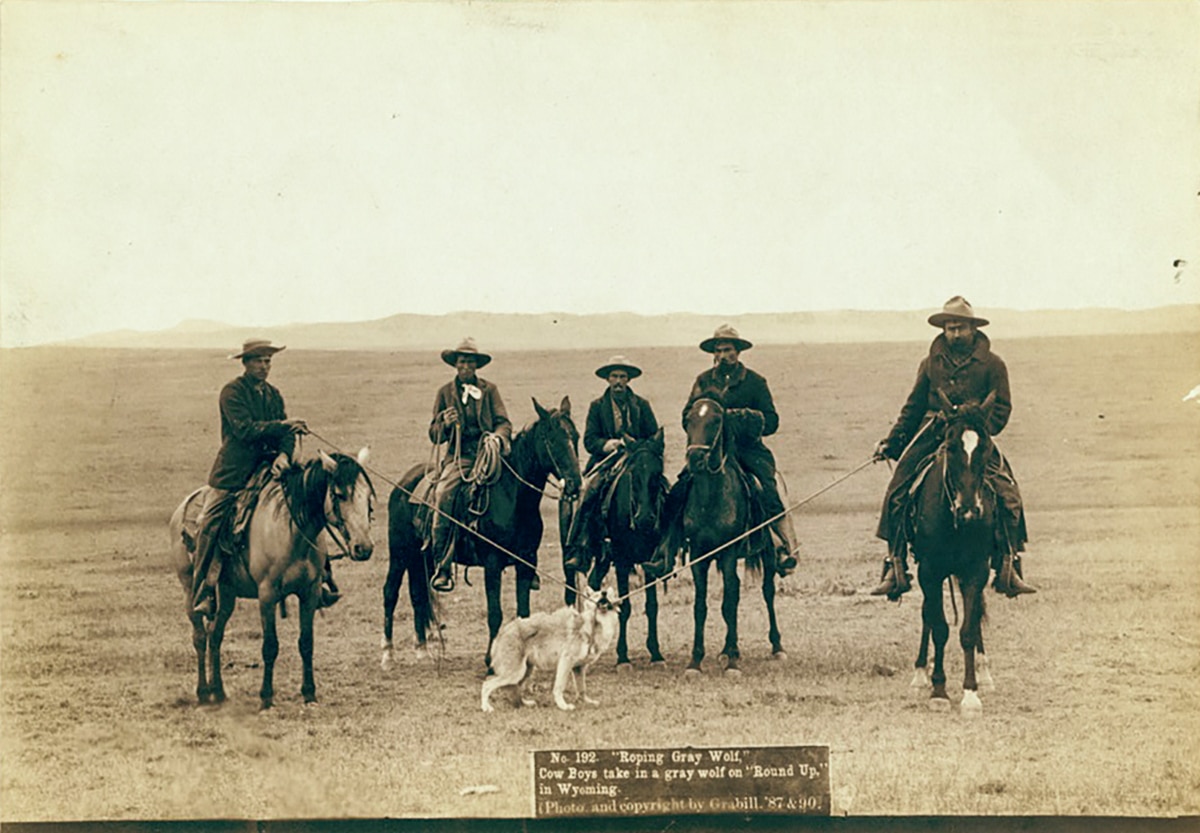 "Back then, cowboys would shape and mold their hats to meet their desired needs," says the National Cowboy and Western Heritage Museum. "Curving up the brim to stay out of the way of a lasso or pinching the crown to give better grip and control, these modifications made the cowboy hat evolve into many different styles that are still being made today."
As the weathered look and custom-pinched crown became increasingly popular with Western settlers and ramblers alike, Stetson caught on and altered his original design to include a curled brim and dented crown from his shop. As an added benefit, the newer model made it easier to remove the hat by the peak, preserving the more fragile brim and allowing it to last longer.
---
Hollywood Influence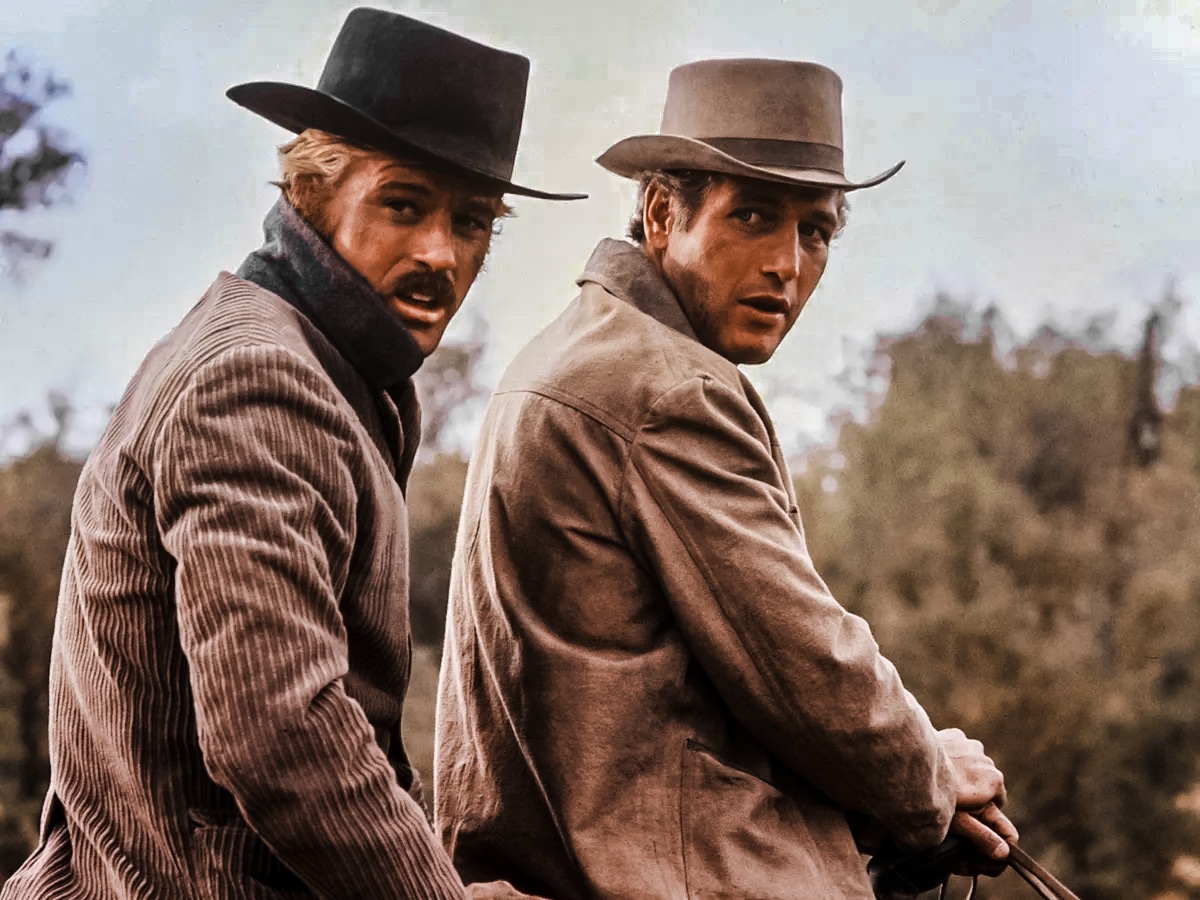 When cowboy movies became all the rage in the 20th century, the Old West wasn't even all that old. The uber-popular silent film The Great Train Robbery debuted in 1903, just four years before Oklahoma became the 46th state. Tom Mix and other early Western film stars attended Wyatt Earp's funeral — in 1929.
However, Hollywood's official "Golden Age of the Western" of the 1940s and 1950s, with its riding, roping, fighting, and sometimes singing cowboys, brought Wild West gunslingers into modern popular culture.
Gene Autry, Roy Rogers, Tex Ritter, and John Wayne became the faces of the American cowboy. They were all dressed by Hollywood costume designers, who were rarely concerned with historical accuracy. Plus, the actors put their own twists on traditional cowboy garb.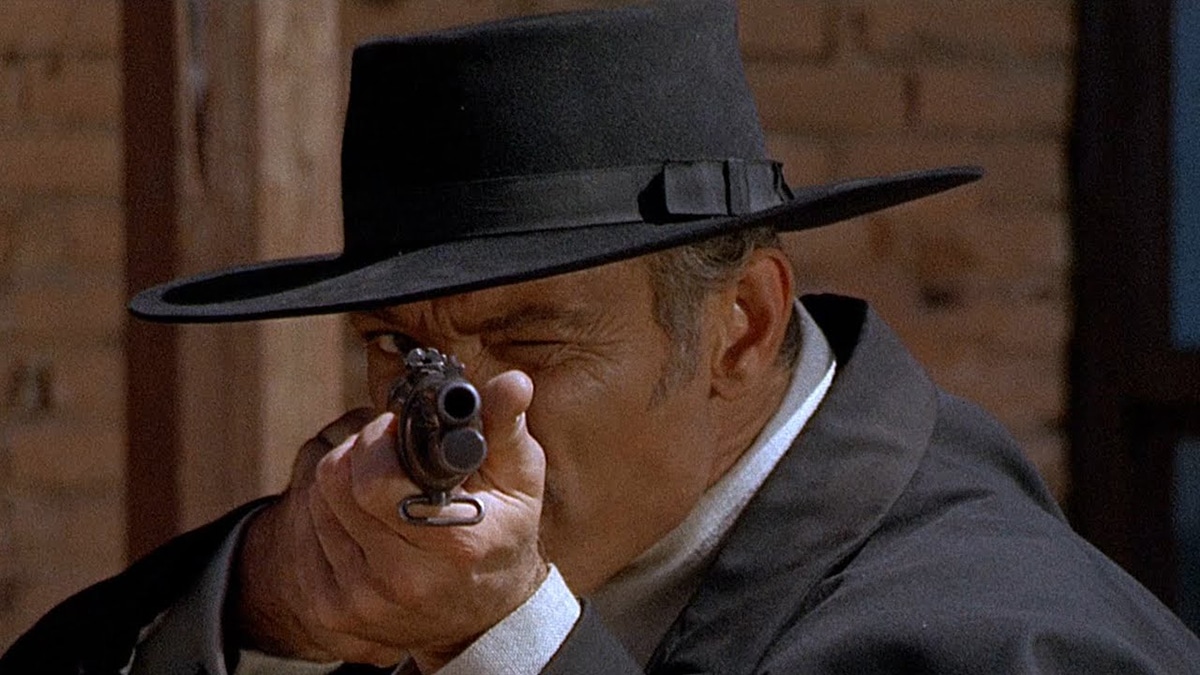 Real working cowboys in the Old West mostly wore hats that were natural colors. Hollywood is responsible for tinting the standard neutral-brown cowboy hats white and black, so moviegoers could easily distinguish the good guys from the villains.
The film industry, with help from Wayne and Hoss Cartwright from Bonanza, also popularized the tall, oversized 10-gallon topper. Despite their massive size, 10-gallon hats won't actually hold 1,280 ounces of water; the disappointing truth is they hold only about 3 quarts.
So where does the name come from? It's probably a bastardization of the Spanish word galón, which referred to the braided trimmings cowboys commonly wrapped around their hats. A 10-galón hat was one that could hold 10 fancy hat bands.
Another theory is that the term is a gringo corruption of the Spanish phrase tan galán, which roughly translates to "really handsome." This one makes sense since any man or woman donning a Stetson gains several appearance points the second the hat hits their head.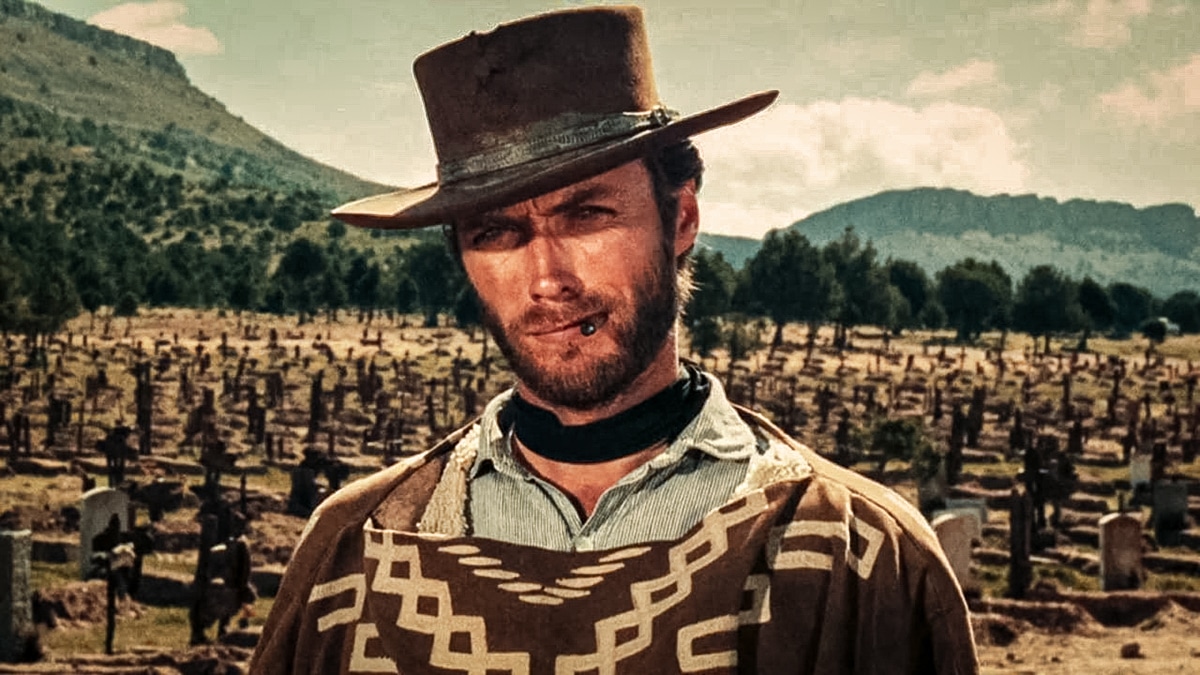 ---
Modern Cowboys
More than 150 years after Stetson sold his prototype for a $5 gold piece, the company is still churning out cowboy hats using a process that hasn't changed all that much over the last century and a half; Stetson still crafts each hat by hand, one at a time.
Today, the cowboy hat regularly serves as functional headgear for real-life cowboys and ranchers. However, it's just as common to see one perched on the head of a country music singer, movie star, truck driver, or down-home good ole boy.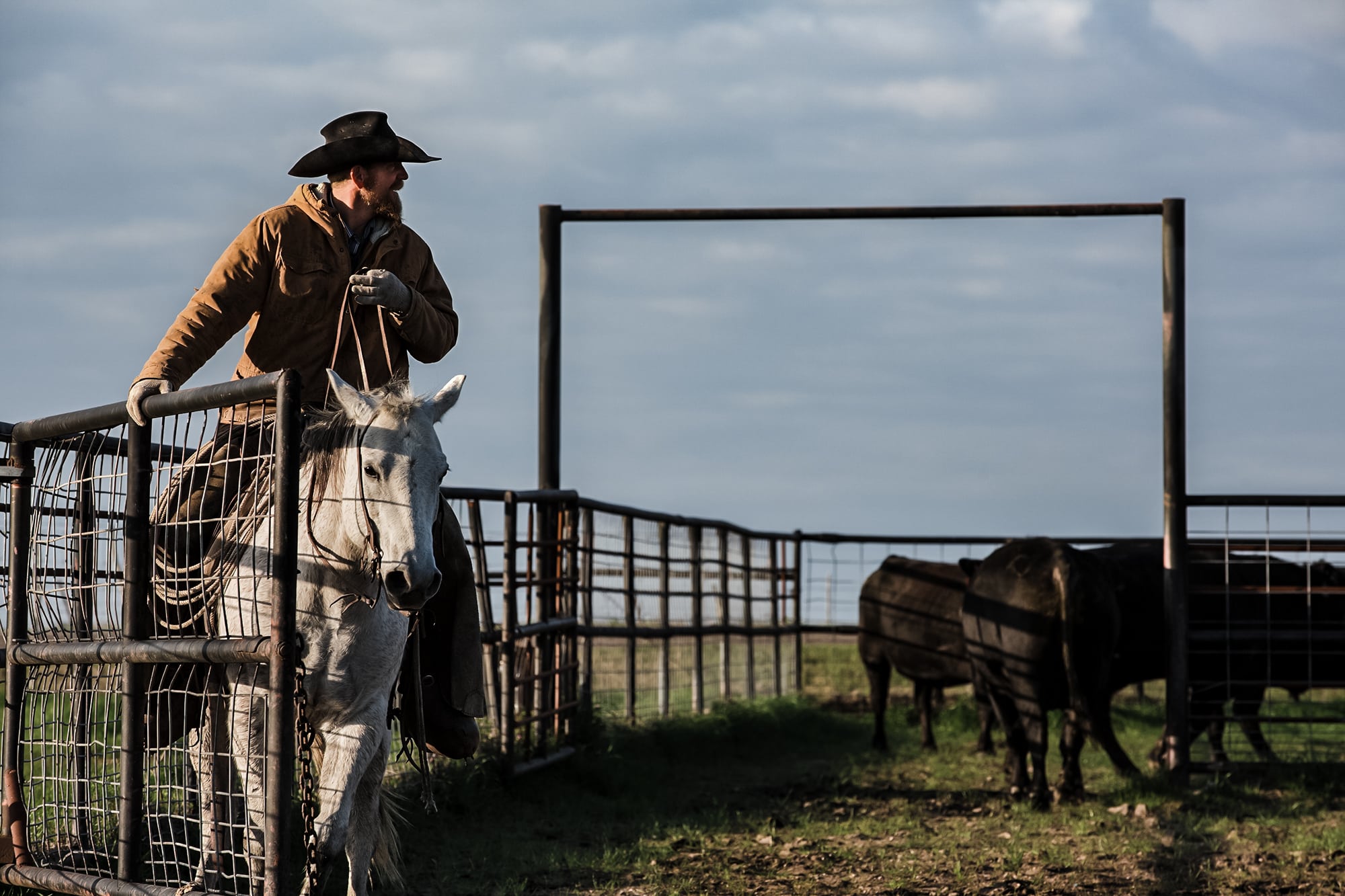 There are plenty of cowboy hat aficionados who've never set foot in a stirrup but embrace the headpiece and its symbology despite their lack of equestrian experience. Whether the people parked under those well-worn wide brims ride horses or not, the cowboy hat is more than a head covering, it is part of their identity.
"The last thing you take off and the first thing that gets noticed," the cowboy hat has a way of linking the wearer to the wild freedom of the American West. Although the Wild West has long since been tamed, the cowboy hat lends an attitude of rugged strength, hearty individualism, and self-reliance to whoever wears it.
---
READ NEXT – Teddy Roosevelt Ran a Suppressor on Three of His Hunting Rifles