Few deer hunters ever get a shot at a 180-class whitetail. But Ashton Copas, 12, took a perfect 70-yard shot on such an Ohio buck on the opening day of the state's two-day special youth hunting season. Although a massive accomplishment for a hunter of any age, Copas' achievement is impressive, not just because of his tender age but also because he is a hunter with Down syndrome.
Ashton has been hunting with his father, Tim Copas, a refinery operator from Adams County, Ohio, for more than three years. The duo has a history with this particular Pike County Booner buck.
"We've been hunting that deer for three years," Tim told Free Range American. "I got one picture at night two years ago, but we never saw him, and I never got another picture. Then last year, we had probably a dozen pictures, but they were basically all at night. Only one of them was right at daylight.
"This year, though, he has shown up. He has been a celebrity on my trail camera."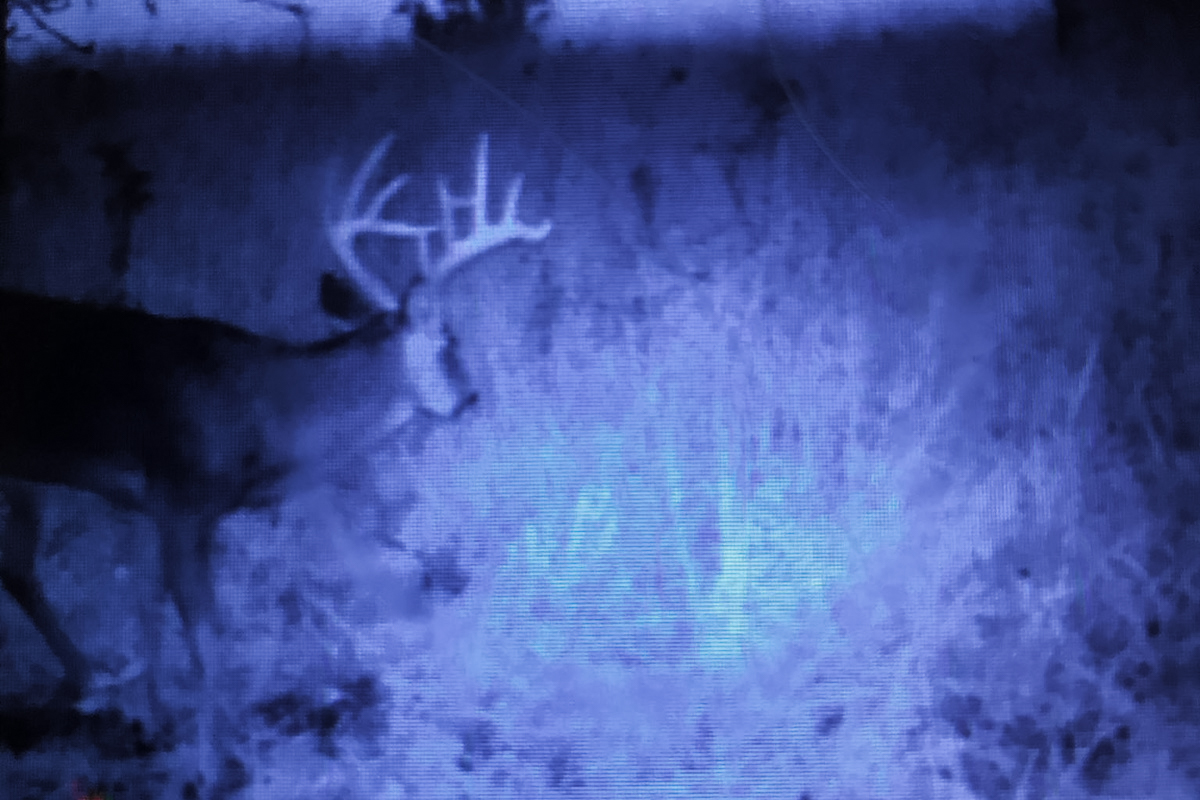 When Ashton saw the trail camera shots of the monster 17-pointer, he dubbed him the "Ten Buck."
"I don't know exactly where that came from with him," Tim said. "One day, I asked him, 'Ashie, how big a deer do you want to kill?' He got fixated on shooting a 10-pointer, and that's all he talked about for a while. He eventually just started saying he wanted a 'Ten Buck.'
"When he saw the pictures of this buck, he said, 'Oh, that's him! That's the Ten Buck! That's the one I want.'"
Anyone who has hunted with kids knows that sitting still and keeping quiet without spooking deer is difficult for youngsters. Tim admits that hunting with Ashton can be challenging on a different level.
Down syndrome is a genetic disorder associated with mental and physical developmental delays. Although the physical challenges vary widely from person to person, many have specific struggles with attention span and impulsivity.
"I don't think a lot of people understand it, but when you hunt with a kid with disabilities, they don't understand everything, especially all the technical stuff," Tim said. "I never did hunt in a blind until I started hunting with Ashton. I'm trying to teach him about the wind and how to be quiet and to wait on the big ones. He's learning very well."
GOOD GEAR – Embody the Ethos of the Quiet Professional With the BRCC Silencer Smooth Roast
---
Holding Out for the Ohio 'Ten Buck'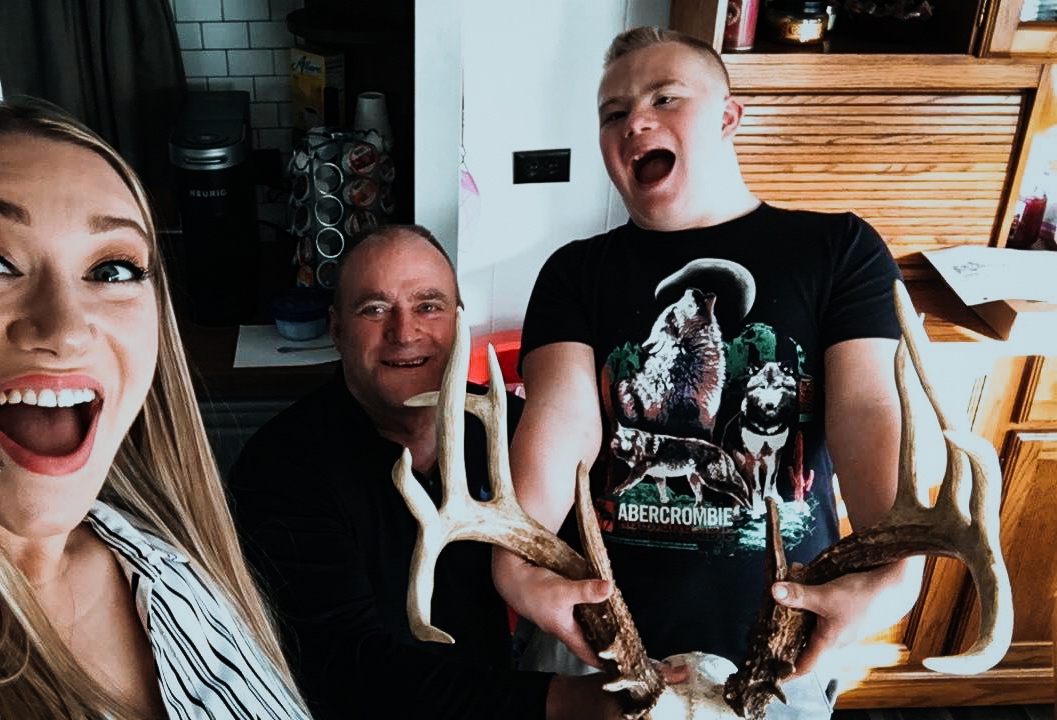 The first sit of the youth season in Ohio was a cold one, but Ashton focused on the Ten Buck.
"He's such a trooper. It was 15 degrees Saturday morning, and he doesn't like to wear gloves. He just tucks his hands up in his coat. I looked over at him and said, 'Ashie, are you cold?' He said, 'My fingers are, but I love it out here.'
"It just brought me to tears. This kid is something else. He just blows my mind every time I take him out."
The Copases had to hunt a different side of the farm from where the Ten Buck had been showing up on camera because the wind wasn't cooperating. Despite the weather and the wind that morning, an 8-point shooter strolled right in front of their blind.
"Do you want to shoot that 8-pointer?" Tim asked his son.
"No, Dad. I want the Ten Buck," Ashton said, so they let the 8-pointer walk.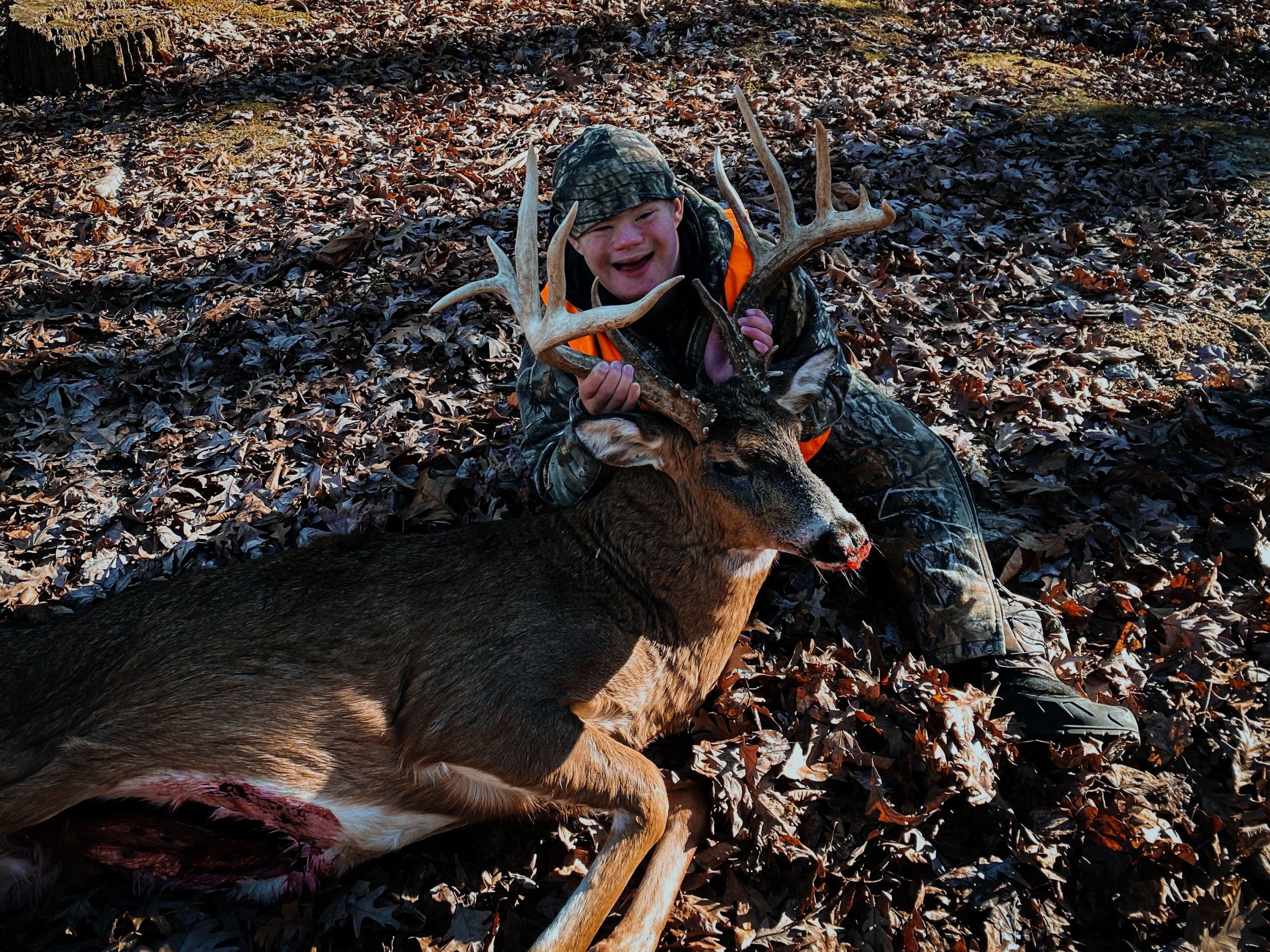 Tim said he had an itchy feeling that Ashton would get his Ten Buck that evening. However, the wind wasn't agreeable for their normal ground blind, so Tim pulled it.
"I knew if we sat in that blind, he would wind us when he came out in the hayfield. We moved the blind from the other end of the farm up into the field where the wind would be marginal," Tim explained. "We got in that blind, and we sat there a while. We had a little button buck we had watched all year come out and nibble at some corn. Then about an hour before dark, two big mature does came out."
"I want to shoot one of them does," Ashton said.
But Tim encouraged his son to be patient.
"No, we need to wait because that big one is liable to be right behind them. I think he's coming," he told Ashton.
RELATED – Deer Hunting Gear: What You Need To Get Started
---
The Opening Day Patience Payoff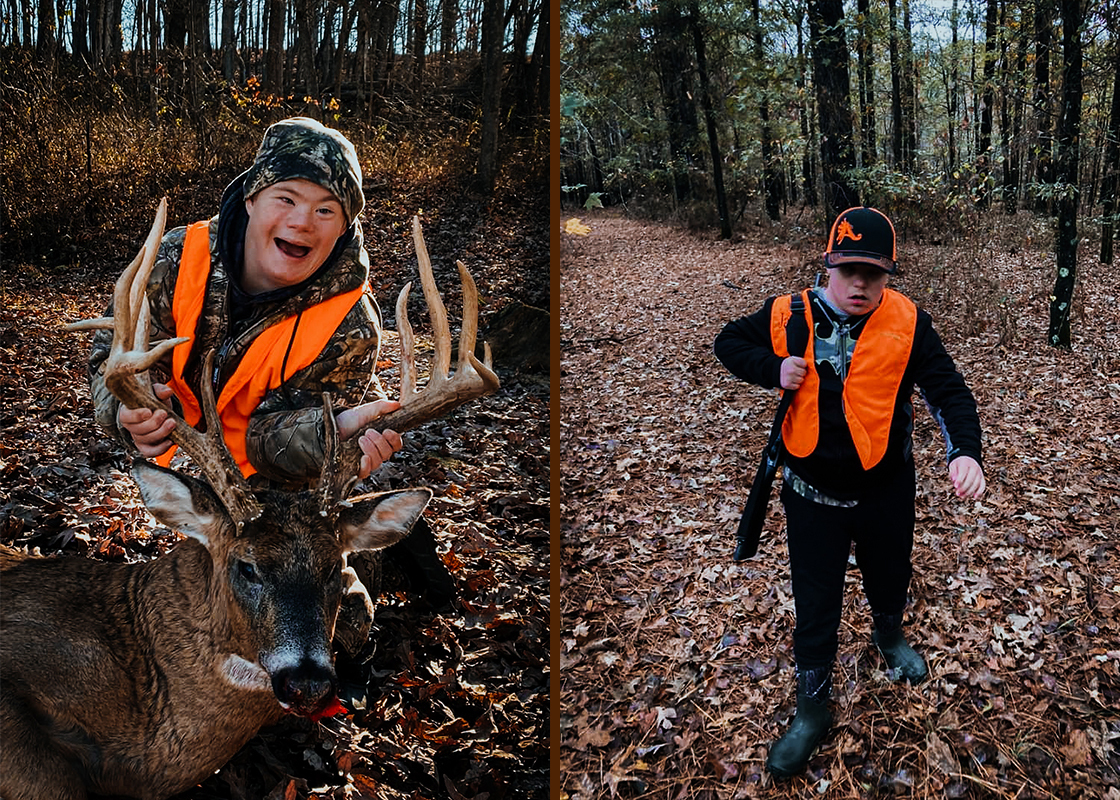 No sooner had those words crossed Tim's lips than the Ten Buck stepped right out into the field.
"When you see a deer like that step into a field, it will just blow your mind, especially with your little boy beside you," Tim said.
"That buck went right to the does with his head down. He didn't pay a bit of attention to anything. He just walked right to the does and turned broadside. It was like the whole thing was sent from above."
Tim had already set up a bipod for Ashton, which he says is a must-have accessory due to his son's disability. It locks the gun in and supports it for Ashton, then Tim helps him line up the Ruger American Predator in .350 Legend with his target.
"He just pulled the trigger and dropped him, dropped him right in his tracks," he said.
When the duo went out to get a closer look at the Ten Buck, Ashton quit breathing for a minute and then said, "Oh, Daddy! He's big!"
"Then he gave me the biggest hug I ever got in my life," Tim said. The buck's gross green score is 180 7/8 inches.
"We have six kids, and there are some hunters in the bunch," Tim said. "They grew up knowing it's not all about the rack, but if you can get the rack, that's great, too."
Like any good father, Tim wants to brag about his son's fantastic accomplishment to anyone who will listen.
"That little feller, I don't think he realizes how big this is right now. But he knows it's a big deer. He's happy all the time, but this is just amazing. I want to share it with the world.
"I just can hardly believe it. Even now, I'm still on cloud nine," Tim said. "He blows my mind every time I take him out. I don't think I'll ever go hunting without him again."
---
READ NEXT – Can Deer See Orange? – Know Your Game