A wave of blaze orange sweeps the country every hunting season as some 11.4 million deer hunters hit the woods. Hunters invest tons of time, energy, money, and more than a few prayers into the sport, hoping to fill their tags. Many worry their neon-colored vests and headgear could foul up all of their efforts. Can deer see orange the same way humans can? The answer isn't as black and white as you might think.
---
Seeing Is Believing
Whitetail deer are the most studied game animal on Earth. A good chunk of that research occurs at the University of Georgia deer research lab. The lab is part of UGA's Warnell School of Forestry and Natural Resources and has been conducting whitetail-related research since the late 1960s.
"One of our main focuses has been whitetail deer sensory capabilities — how they perceive the world through their sense of smell, their sense of sight, and through sound," said Dr. Karl Miller, a Wheatley Professor of Deer Management and co-leader of the UGA lab in an interview for the East Meets West Hunt Podcast.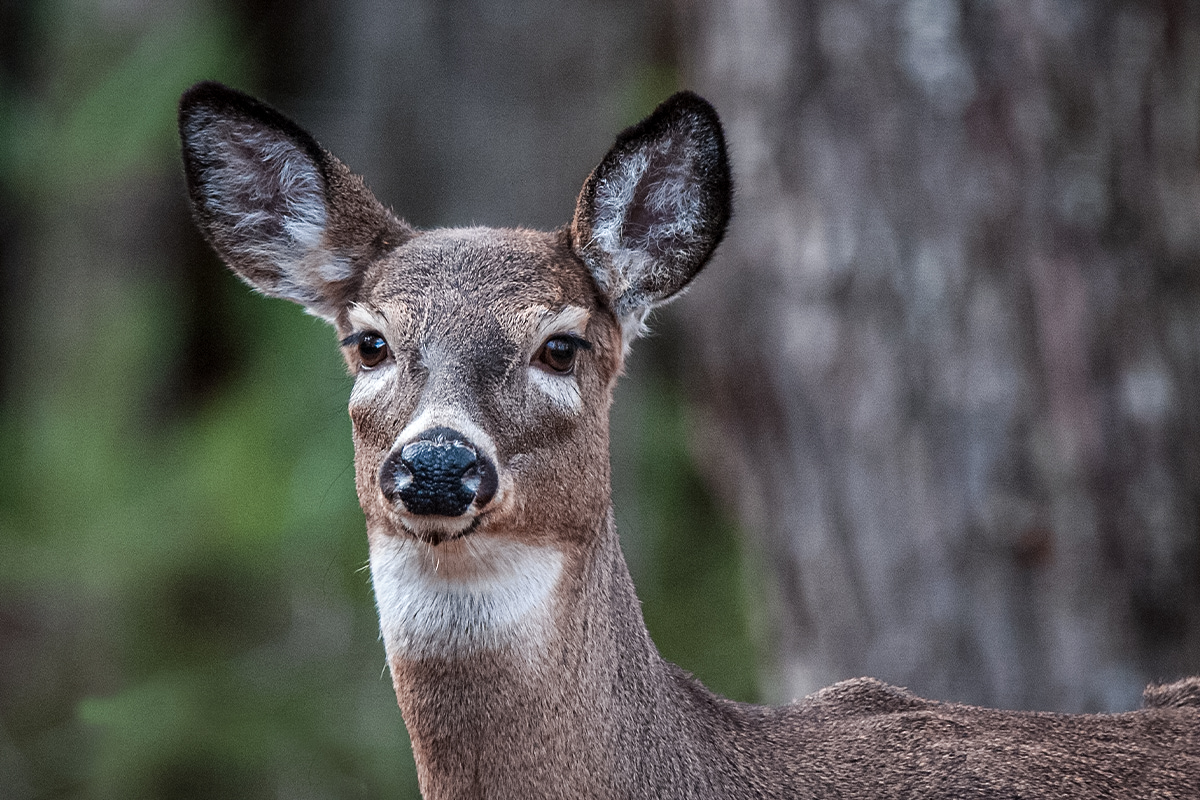 UGA's deer lab has extensively researched whitetail vision using everything from dissection to electrodes implanted in deer's brains.
"The eyesight is something we've really attacked in research relatively recently. The more we find out about how deer eyesight works, the more we realize they live in a completely different world than we do," Miller said.
Proponents of hunter-orange legislation often answer whether deer can see blaze orange with a resounding and confident "no." However, it isn't that deer can't see orange. It's just that their way of perceiving the world around them is vastly different from how humans comprehend it.
"When comparing deer sensory perception to our sensory perception, they aren't better or worse. A deer is better at doing things that a deer does, and we're better at doing things that people do. Deer are finely tuned to their environment," Miller said.
RELATED – Whitetail Institute: The Staying Power of the Food Plot King
---
The Lowdown on Deer Vision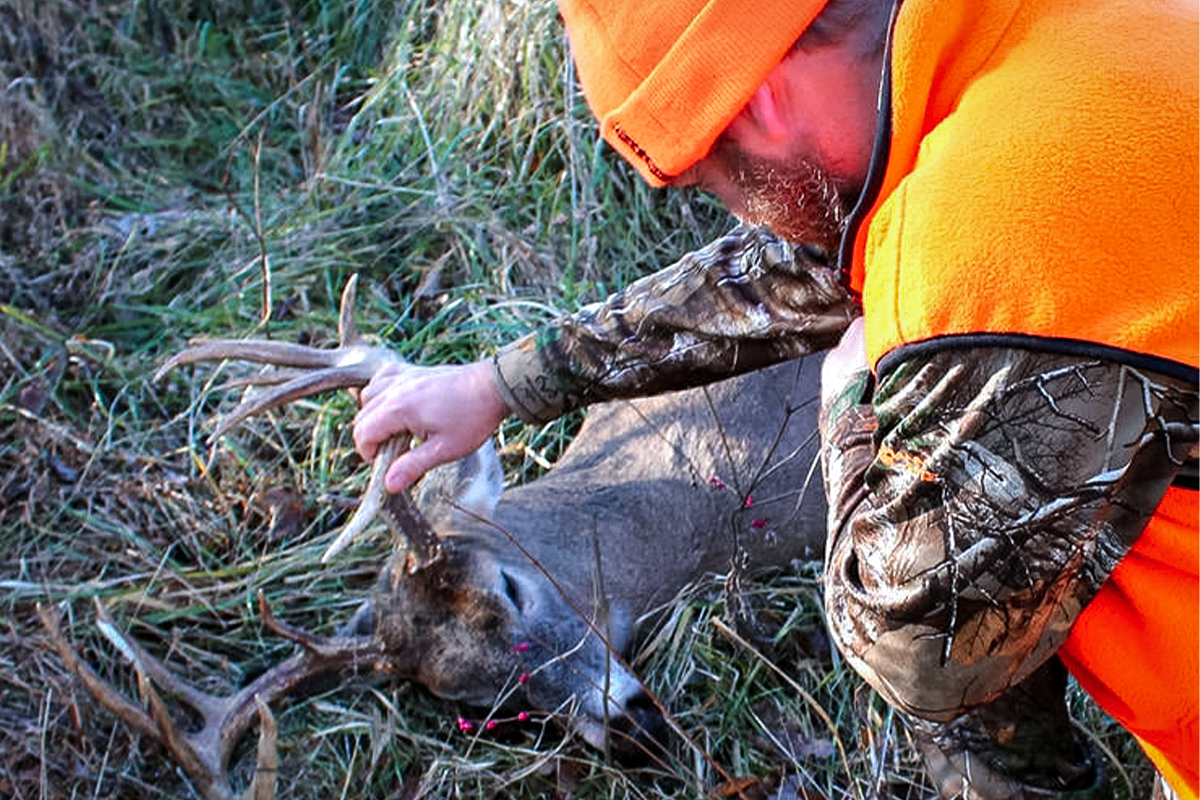 Because whitetail deer don't use their eyes to read newspapers or thread needles, they don't need vision for fine details like humans. Instead, deer need eyes that can detect movement, especially in dim light. Because people and deer have different visual needs, our eye structure evolved differently.
If you were paying attention in high school biology class, you'll recall that animal eyes have tiny receptors in the retina called rods and cones. These highly specialized neurons convert light into chemical signals that the brain translates into images.
Cones work at higher light levels and are responsible for color vision and depth perception. Rods kick in at lower light levels, and while they don't perceive color or fine details, they are essential for twilight and night vision.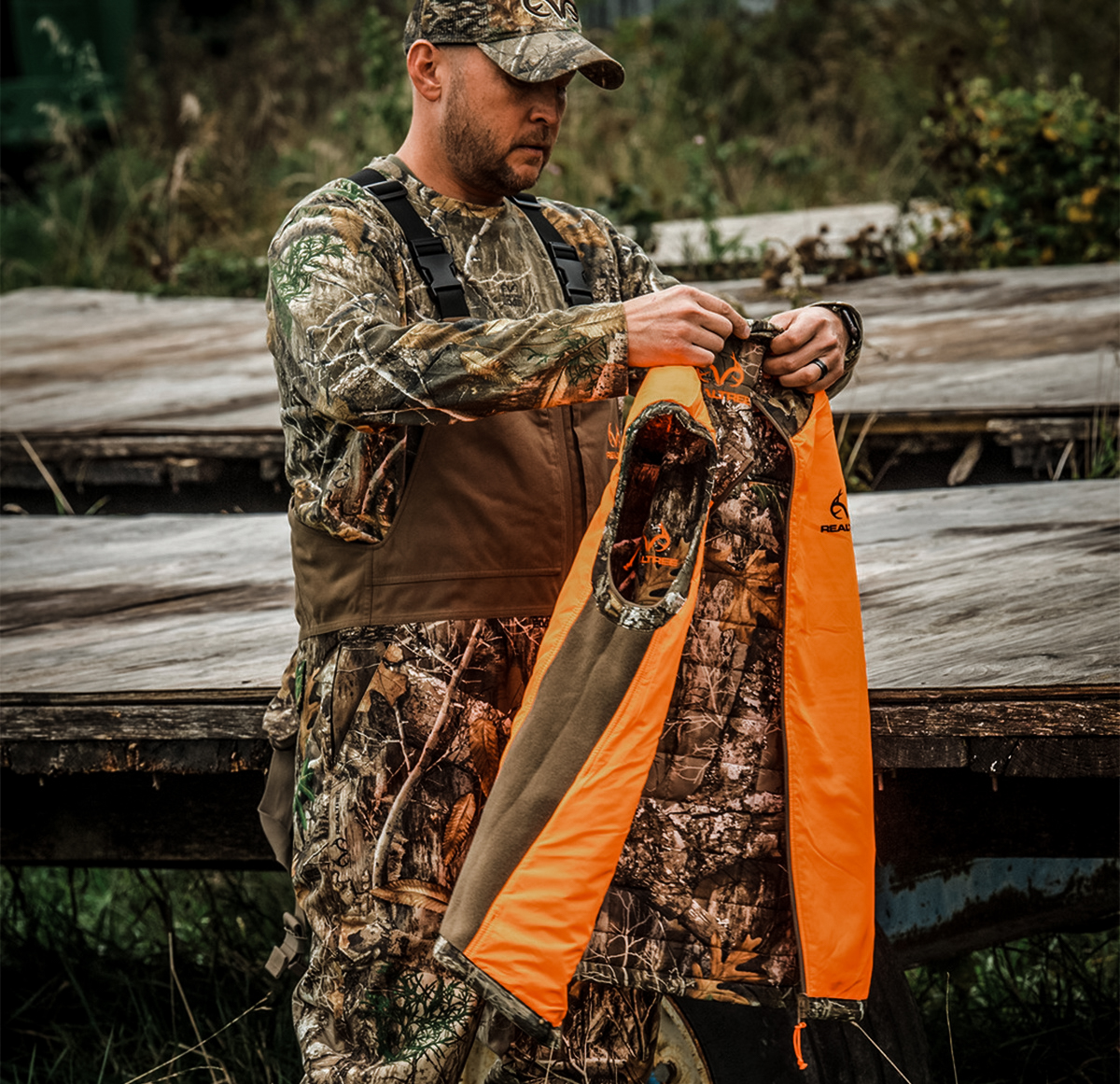 Like humans, whitetails have both rods and cones. However, the number and distribution of those photoreceptors differ significantly.
A deer's peepers have significantly more rods than human eyeballs, one reason whitetail twilight vision totally rocks compared to ours.
Human and deer eyes also differ in the cone department. A person's eyes have three types of cones — S-cones, M-cones, and L-cones. Each one is sensitive to different visible wavelengths of light (short, medium, and long wavelengths, respectively).
With three types of cones, humans have trichromatic vision. Fancy words aside, that means most people see in shades of red, green, and blue (color-blind humans being the exception).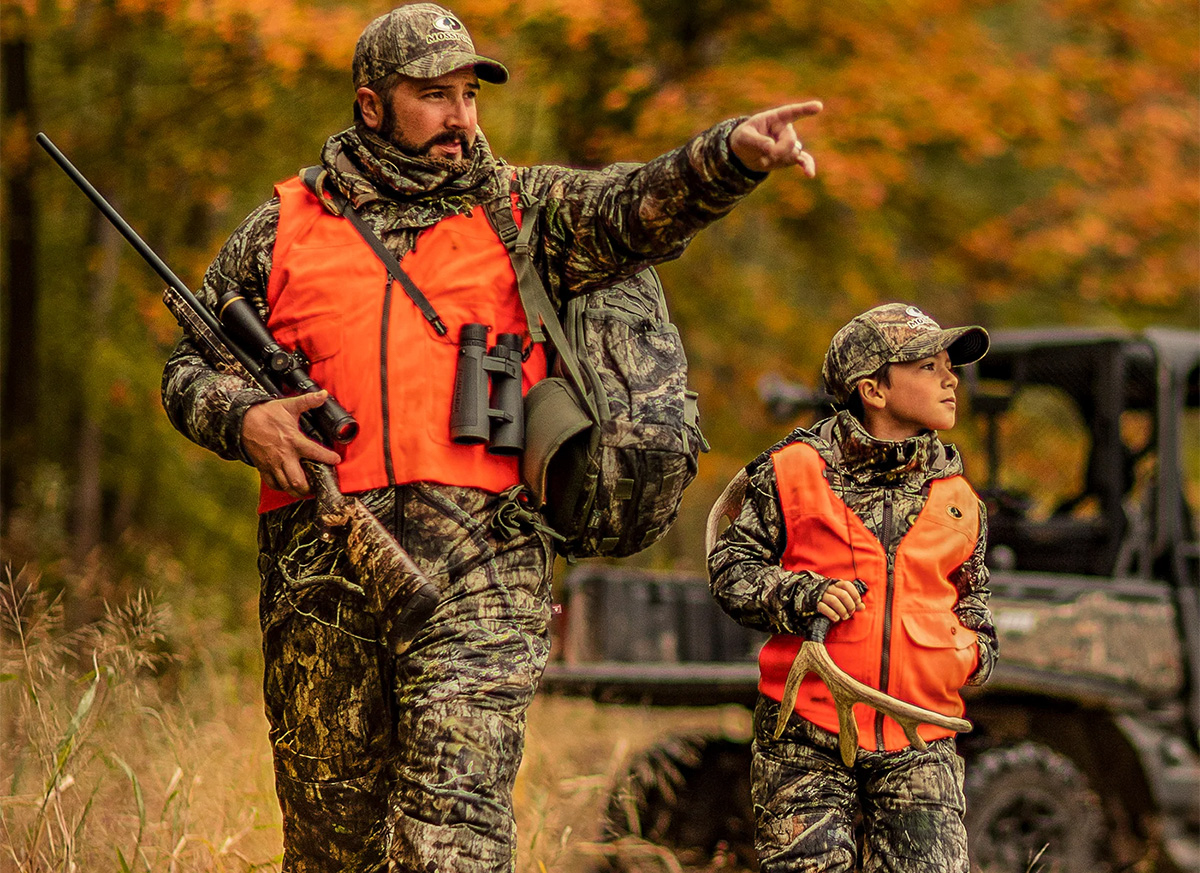 Whitetails have dichromatic vision, which means their eyes have two types of cones instead of three. Deer retinas have cones that pick up medium- and long-wavelength light, so they see in shades of blue and green. Because deer lack cones that are sensitive to red and orange hues, they perceive those colors more like shades of green.
The dazzling orange caps hunters wear in the woods just don't pop for deer the same way they do for people.
GOOD GEAR – Look Badass With the BRCC Pastrana #199 Pullover Hoodie
---
Blaze Orange Laws
As of the 2022 hunting season, 44 states have some sort of hunter-orange legislation on the books. Each state sets its own standards, requirements, and penalties, which can vary wildly.
Some states, like Idaho, take a minimalistic approach to their blaze orange requirements. Idahoan hunters only need to wear 36 square inches of fluorescent orange and only when hunters participate in specific sponsored hunts.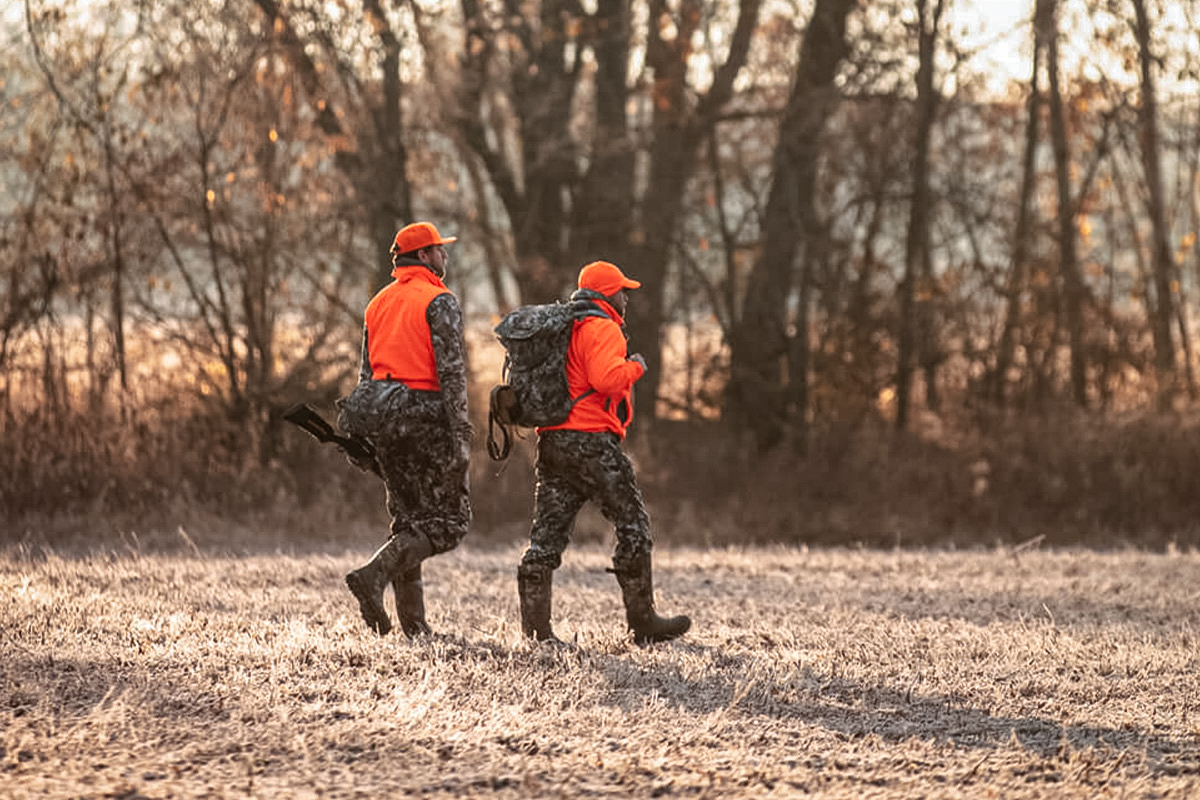 Others, including Colorado, Florida, Georgia, Massachusetts, and Mississippi, want their hunters draped in at least 500 visible square inches of bright orange or fluorescent pink. During the regular firearms deer season, Iowa hunters must wear a "vest, coat, jacket, sweatshirt, sweater, shirt, or coveralls" in solid blaze orange.
Most states make exceptions for waterfowl and turkey hunters. Since birds see vivid colors, having camouflage patterns on gear is paramount to successful hunting, and blaze orange is a surefire way to foul up a hunt.
You can ditch your orange hat if you're hunting in Alaska, Arizona, California, Nevada, New Hampshire, or Vermont. Although these states have no blaze orange clothing requirements, hunters are still encouraged to wear orange for safety reasons.
RELATED – 2 Racks, 1 Buck: Hunter Kills Whitetail With Deer Skull Hooked in Antlers
---
Fluorescent Orange Saves Lives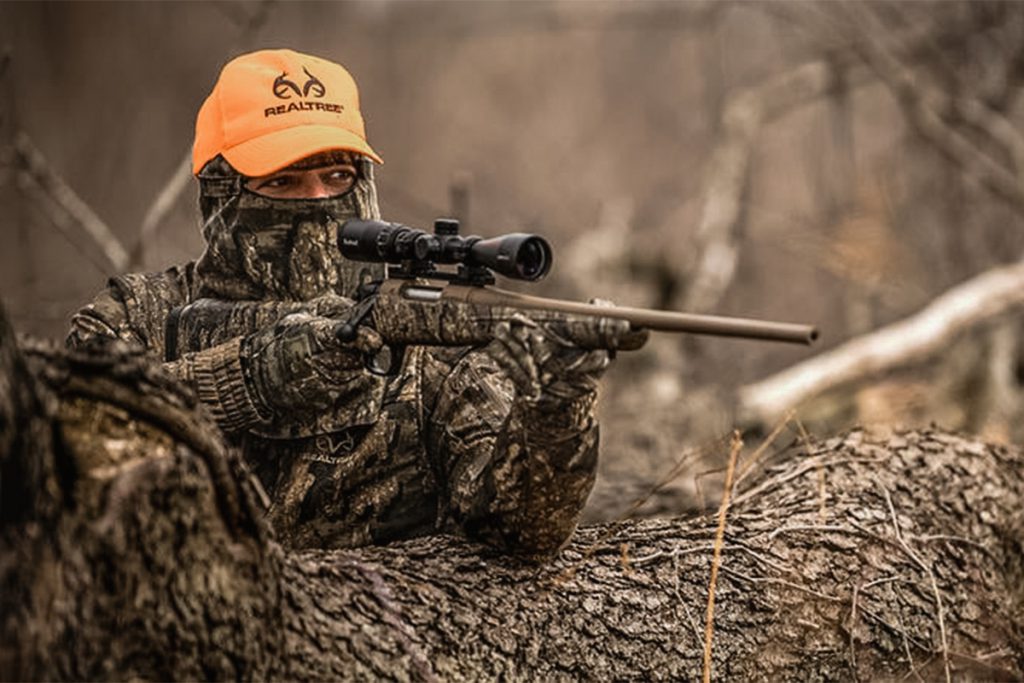 Whitetail deer and ungulates like elk and mule deer have difficulty picking out a bright orange cap or safety vest from their environment's muted browns and greens. However, the color stands out to the human eye like a bright neon sign. The color is so blatantly unnatural that human senses immediately interpret it as artificial.
"When the eye sees blaze orange, you can't accidentally see a grouse or deer antler," Ken Soring, enforcement chief of the Minnesota Department of Natural Resources, told the Star Tribune. "There is no game species that has blaze orange."
It's hard to argue against blaze orange laws having made hunting safer. The number of hunter fatalities dropped drastically after blaze orange became mandatory hunting attire.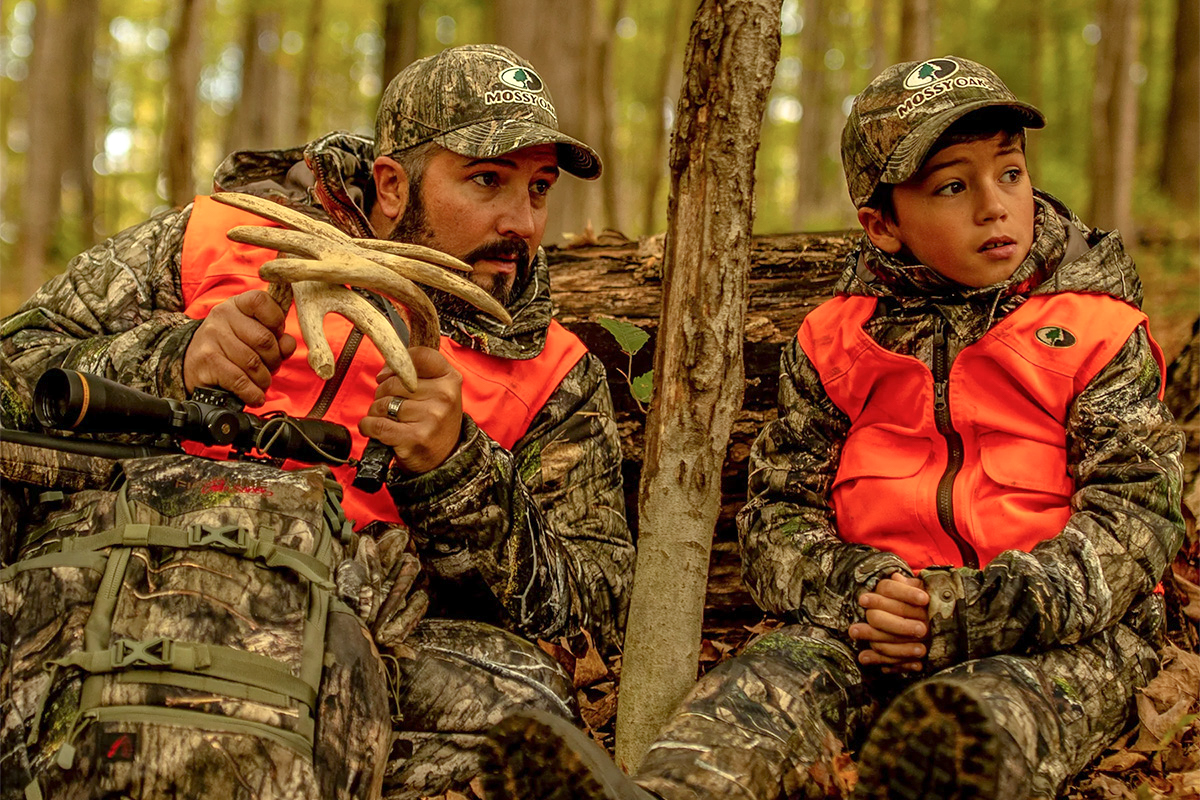 Alabama made hunter orange compulsory in 1985. Before blaze orange legislation, the Cotton State averaged 9.5 shootings per 100,000 licensed hunters. By the dawn of the 21st century, the state's accidental shooting rate had dropped to only 5 shootings per 100,000 hunters. Other states, like Wisconsin and Colorado, have seen similar reductions after implementing their blaze orange mandates.
Thanks to hunter safety education and blaze orange laws, hunting's injury rate is lower than almost every other sport. According to American Sports Data Inc., hunting carries only a 1% chance of injury, making it safer than basketball, jogging, and golf.
GOOD GEAR – Blow Your Mornings Away With the BRCC Grenade Mug
---
Staying Undercover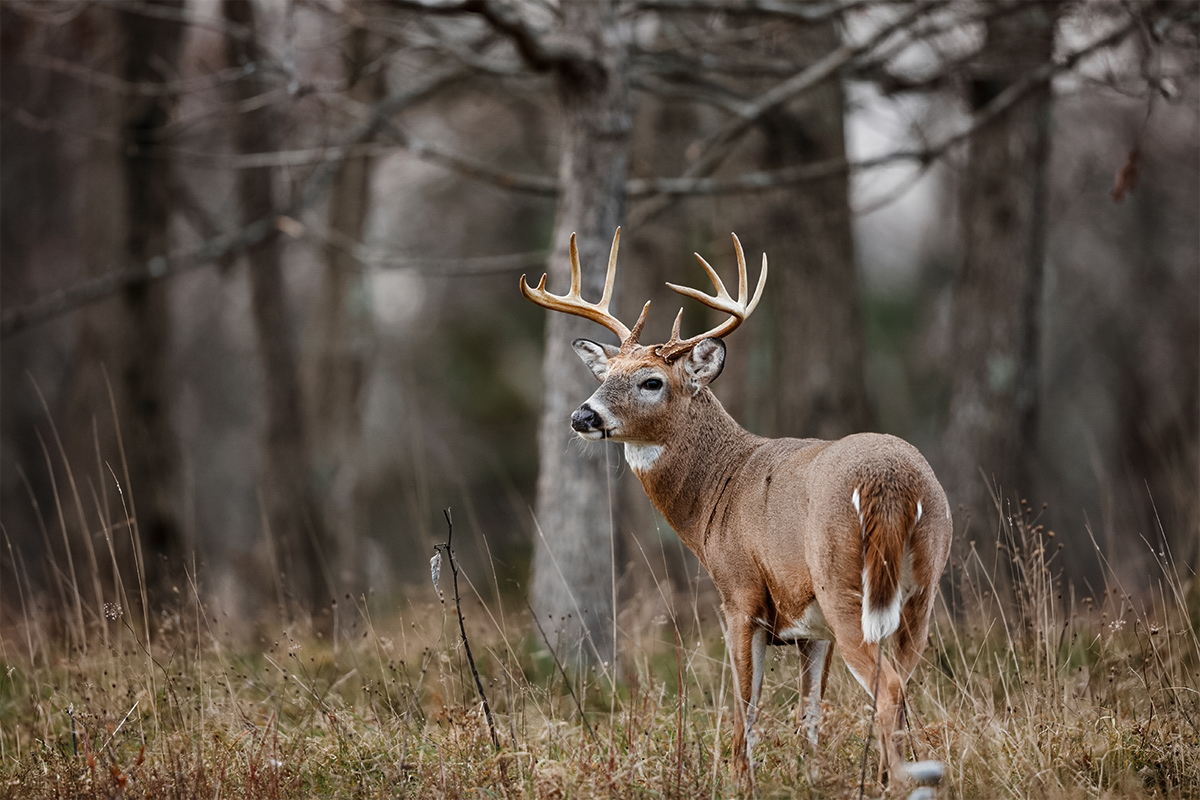 Every predator species on the planet worked its way to the top of the food chain by developing ways to stay hidden from the eyesight of prey animals. Tigers have stripes, leopards have spots, and humans wear hunting clothes with camo patterns on them.
While quality camo gear could help you get past a big buck's keen eyesight, it also makes you virtually invisible to other hunters. Based on science and research, a blaze orange cap during rifle season probably isn't going to blow your cover, especially if you can sit still. However, it could save your life by making you more visible to other hunters.
---
READ NEXT – Know Your Game: How Long Do Whitetail Deer Live?