What happens when a moose decides a parking garage is its new hangout? Well, for this 750-pound bull, it meant getting a free ride to a new location about 130 miles away. Why? The young animal — estimated to be between 2 and 3 years old — was "becoming accustomed to the area and was reluctant to leave on its own," after frequent and regular visits to the structure in Vail, Colorado, according to the Vail municipal website.
The Colorado Parks and Wildlife (CPW) division recently shared a video of the young Bullwinkle and his eventual exit.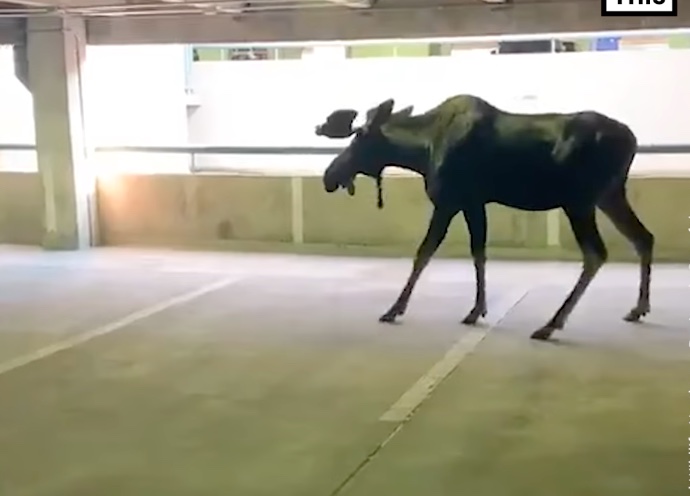 "He was pretty regularly coming into the parking structure first thing in the morning and then would kind of clear out before it got too busy," said Wildlife Officer Devin Duval. "This is the primary parking place for the folks accessing Lionshead Village as well as the Vail Health hospital."
But last week, the moose took its final saunter around the parking garage as CPW officers entered the structure to capture and remove the animal. The operation began around 8:25 a.m. on Tuesday, July 27. Officers were able to tranquilize the moose and relocate him to a remote area outside of Craig, Colorado, according to the video description.
Moose are typically passive when it comes to people, but they can sometimes become aggressive and are easily capable of destroying a human, car, or whatever might piss them off.
"Everything went smoothly this morning, no issues," Duval said. "We were definitely within that human health and safety realm where there could potentially be an injury to a human or the animal. That is the reason we decided to move it."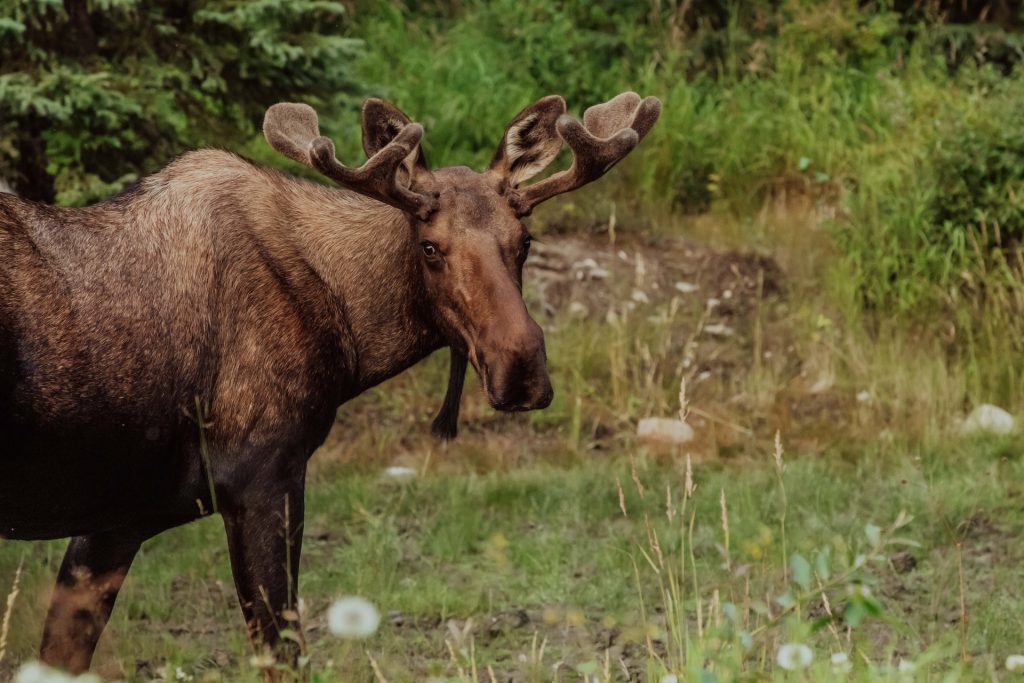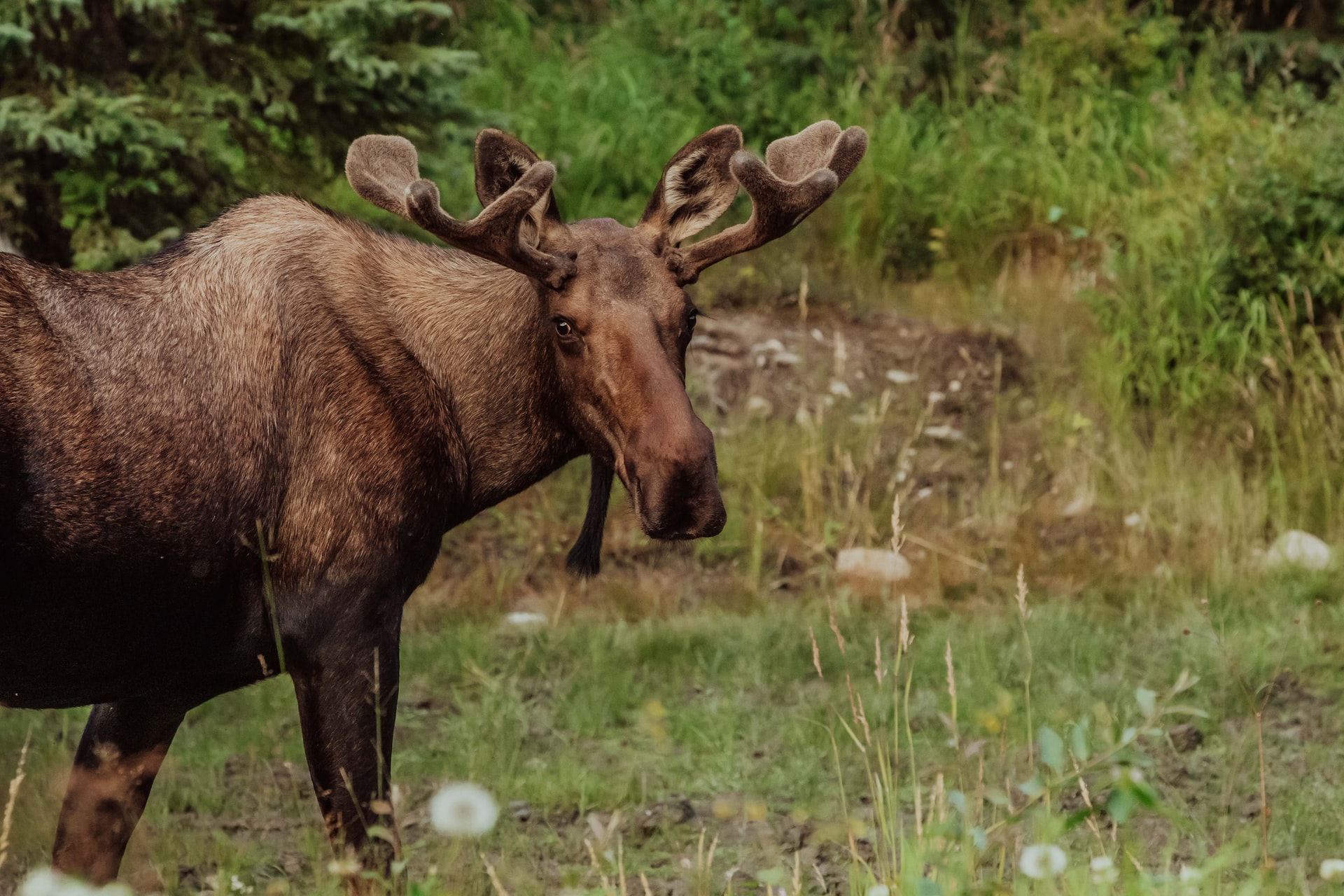 While CPW had been monitoring the moose and its penchant for this particular parking structure for about a month, over the past 10 days, the young bull began hanging around even more and was licking walls that had been treated with deicing agents, which acted as a moose attractant because of the salt content, according to the town of Vail. Its morning visits turned into all-day hangouts.
"This moose was not electing to spend time elsewhere, but now people can be at ease walking to work through that garage and the moose will be moved to more appropriate habitat," said Duval.
The video shows how smoothly the capture went. CPW received help from Vail Fire, Vail Police, and members of the Town of Vail Public Works.
Read Next: Alaska Seeks Volunteers for Moose Roadkill Program