It was spring of 2021, and I was at the tail end of a yearlong deployment to the Middle East. It had tested every fiber of my being, and I was daydreaming about New Mexico elk hunting.
"Why," I wondered, "was I still dedicating my life to a military profession that only left me tired and worn out?"
I lay on that compound rooftop in short shorts, trying to bask in the dust-covered sun. I wanted to be back in the calm wind and golden aspens of my New Mexico home.
"Fuck this job," I thought.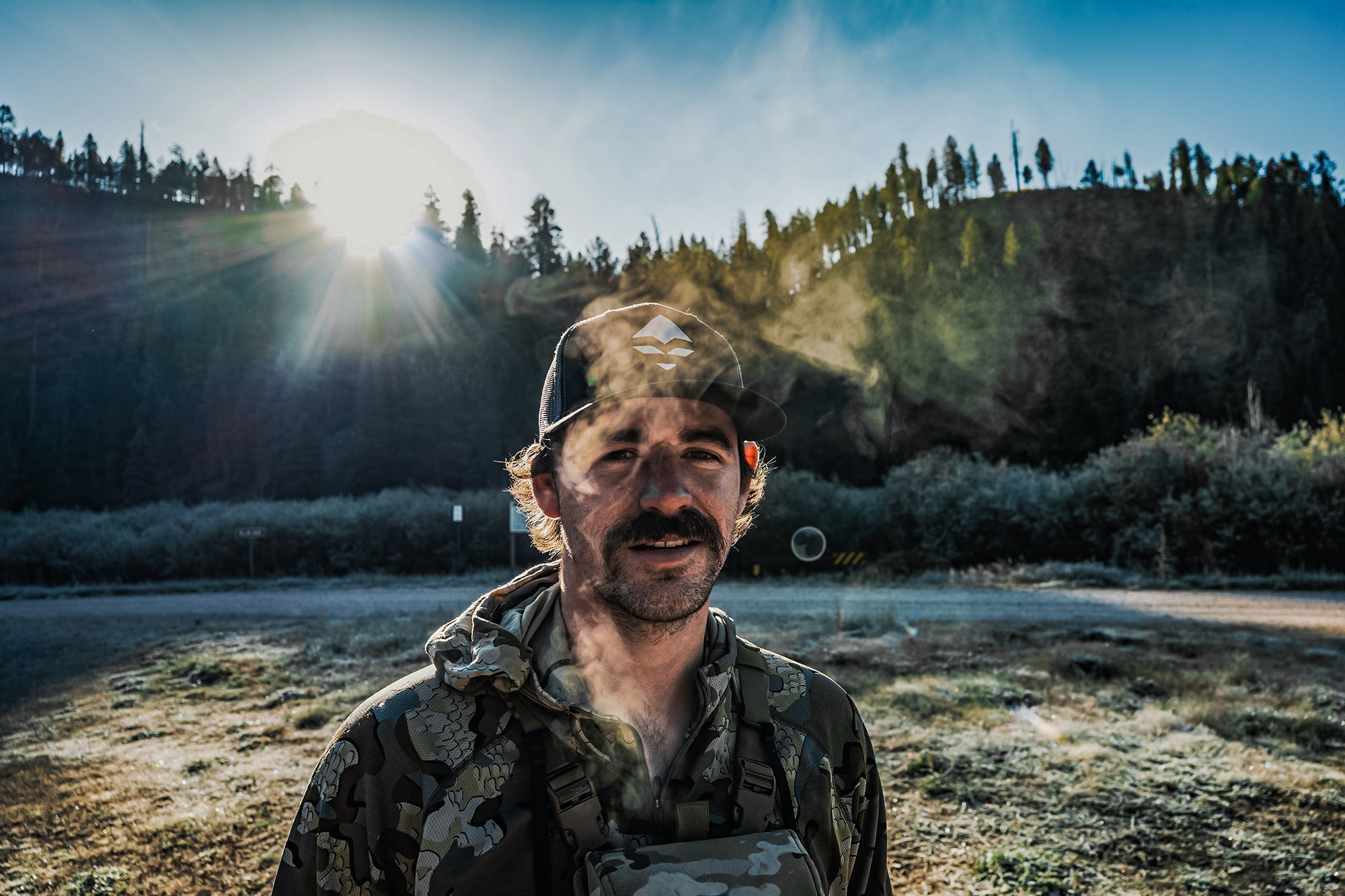 A few moments later, I sent a quick text to my close friend, Cole: "Gila wilderness this year or bust, baby."
It was midnight back home, but I got his response: "Let's do it."
I decided that's how I'd get through the rest of this deployment: thoughts of bulls in the Gila. And even then, a world away and a war at hand, I couldn't imagine how this elk hunting experience would end.
---
The Gila Wilderness Can Break Elk Hunters
The Gila Wilderness in southern New Mexico is a place that Cole and I have hunted more than a few times, but we had never hunted it together. It includes more wilderness area than any other national forest in the entire Southwest and great elk hunting. At roughly 800,000 acres, the Gila Wilderness is a daunting roadless expanse that includes everything from pinõn juniper meadows to rocky cliffs that plunge more than 1,000 feet to aspen-covered mountain peaks.
This wilderness is not for those who value comfort. In fact, the country alone will test the mind as much as the body, hunting aside.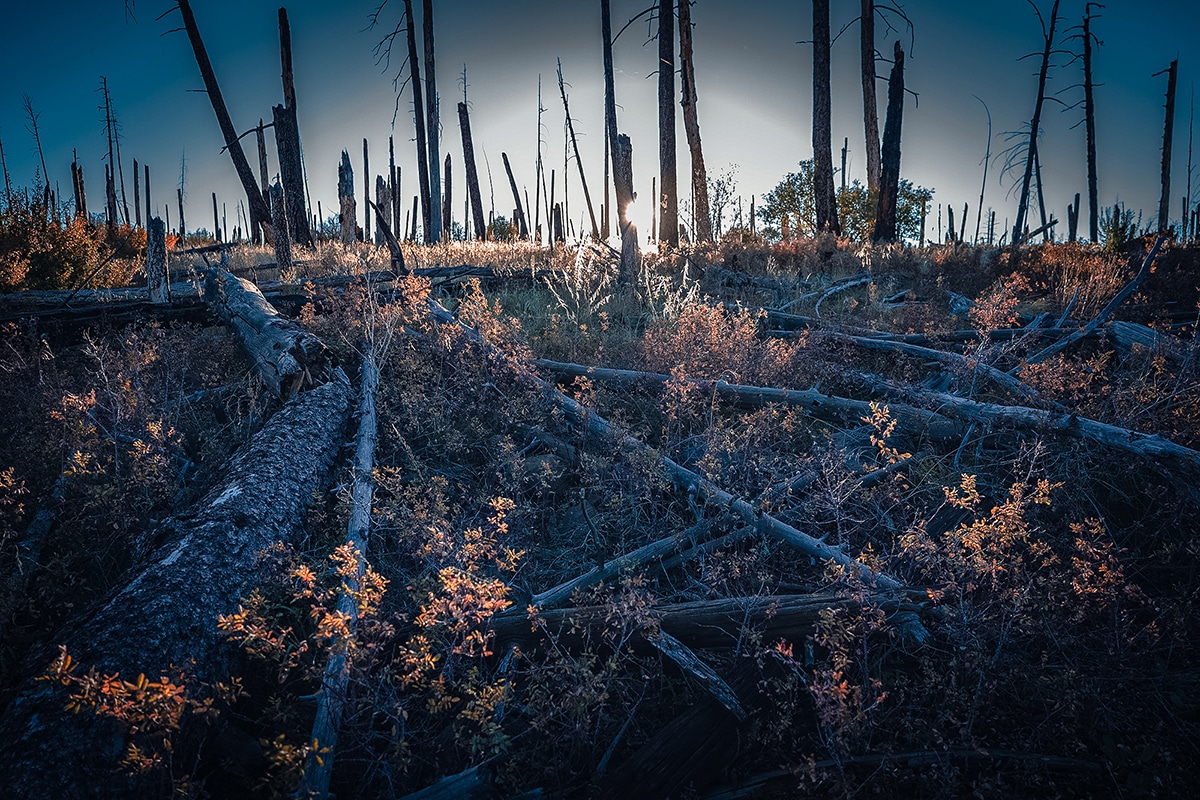 We applied on an attached application, and we would either have a tag together or we wouldn't. The time came for the release of the draw results, and I was surprised to see that our elk application was green. Growing up in southern New Mexico's Sacramento Mountains, I had always spent my time in the ponderosa pines at high elevations. My childhood home was tucked back in a dark canyon that faced the north, giving way to constant dark shade. For some reason, I think that seclusion shaped me in a way to be tough and self-sufficient, with a strong addiction to the elements.
I remember nights driving home with my Dad in our old Chevy Suburban, pushing snow so deep it would barrel over the hood. I somehow found peace in the harshness of nature, and I wanted the discomfort that could be found in these wild places, even as a kid.
The elk herd in this particular area was robust and full of quality elk, but as you got into the public National Forest, you could never seem to escape a road or trail no matter where you went; there was no shortage of people also seeking some sort of satisfaction from those mountains.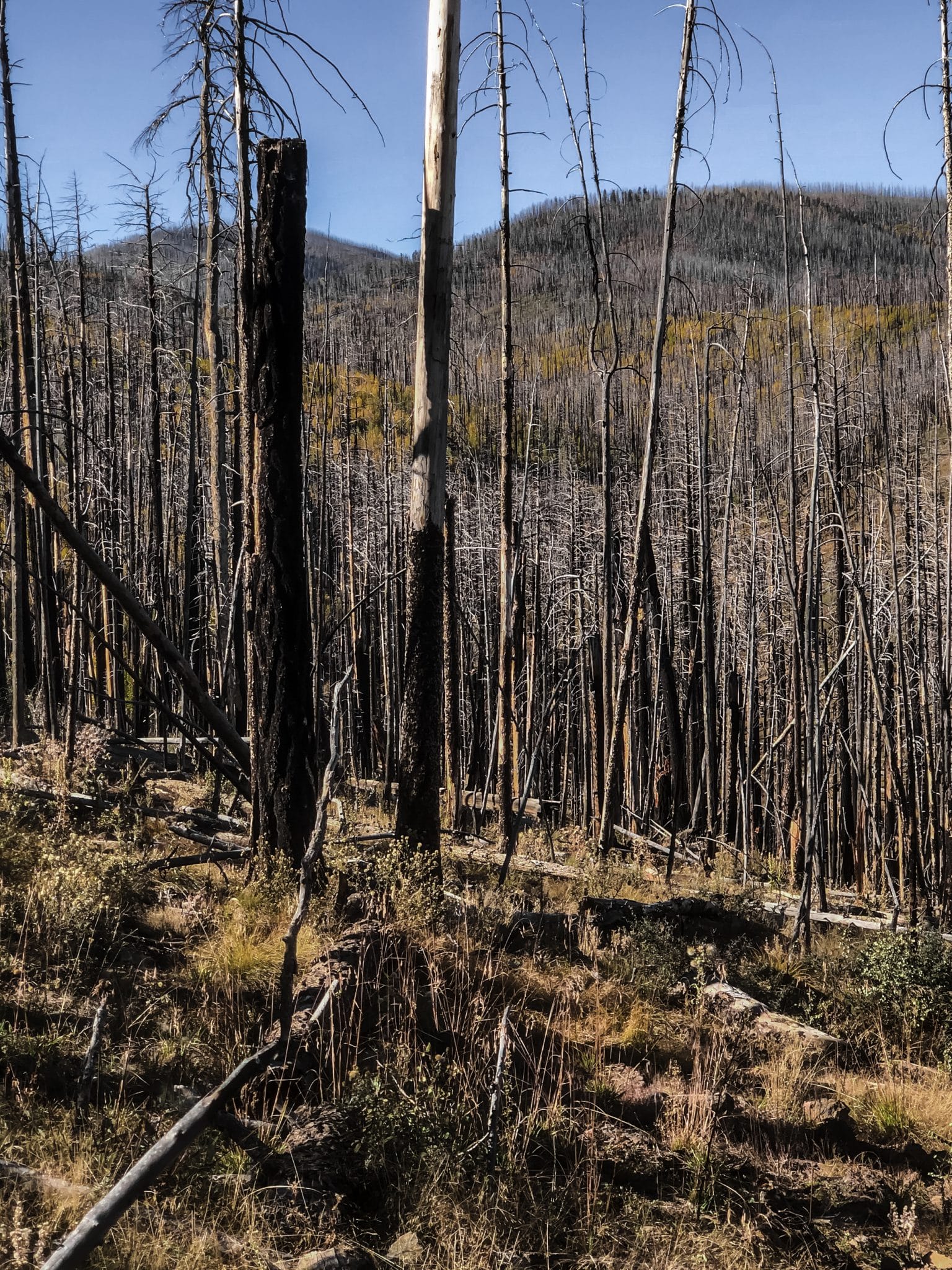 My desire for something tougher led me to the famed Gila Wilderness that we read about in our New Mexico history class. I had heard stories of this place that was only a few hours to the west of my home, where if you weren't careful, Mother Nature would swallow you whole. I'd heard about the wolves, the constant rain, and most importantly, that there were no roads. I also heard about the caliber of bull elk that roamed the region, and that quickly drowned out the warnings of how harsh it was.
I finally had the chance to hunt the Gila Wilderness for the first time in 2012 with a good friend and had hunted there three more times since. I'd helped friends take big bulls there but had never drawn an elk tag myself — until now.
RELATED – Elk Reaper: The Rise and Bowhunting Success of Aron Snyder
---
New Mexico Elk Hunting: Planning for the Gila
The area we wanted to hunt is steep and deep, has the highest elevation in the unit, and comes with a thick canyon country that can make even the toughest guys go home empty.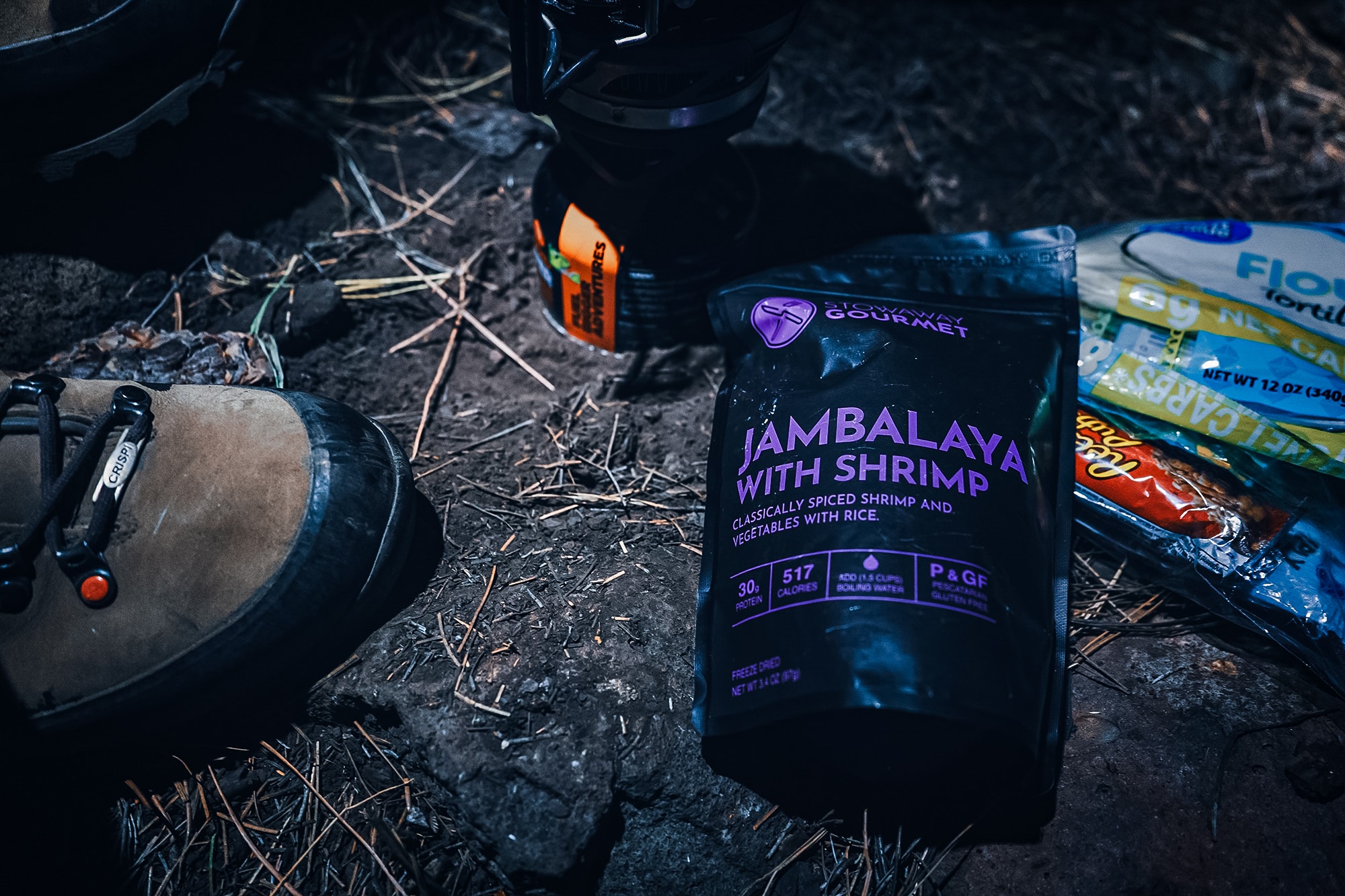 Due to our work schedules, Cole and I knew we had only four days to hunt and pack out. This meant killing two bulls, packing them both out, and spike camping for four days in rough country.
When we lined it all out, we thought, "Oh, fuck maybe this thing is a mistake after all."
We decided that if our fitness abilities were at superhero levels, then it was possible. I specifically chose this area because it had been burned in a wildfire a few years ago. This would provide the perfect vegetation to draw larger bulls.
The plan was to hike in about 5 miles and set up camp on the south side of the ridge above a creek. As Cole and I went back and forth on ideas, we knew that we had to kill one bull immediately on opening day to have time to pack it back out to the trailhead, get it in coolers, and get back in to repeat the process.
Considering all it would take to make this happen, we requested the help of two good friends back home, and they gladly pitched in.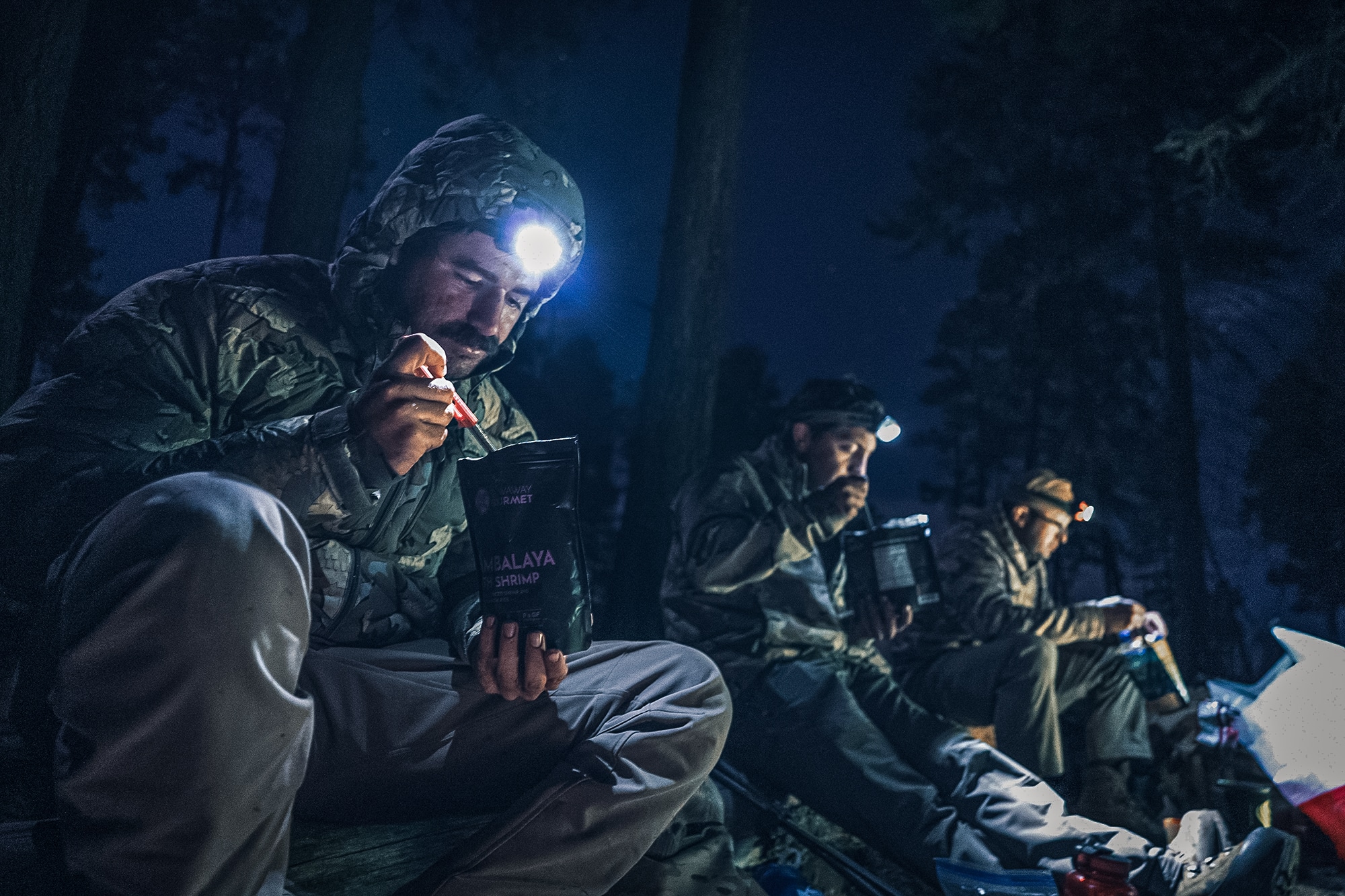 RELATED – The Best Way to Make Coffee in the Backcountry: The BRCC ESPRO French Press
---
On the Ground and Making Tough Calls
The October rifle opener was crisp, but at 9,000 feet, it was about as picturesque as you could imagine. The plan was to get to a glassing point overlooking a spine where we heard bugles.
We hiked two ridges over and immediately got into some cows on our approach.
As we slowly navigated around them so as to not push them into the bottom where the bulls hopefully were, we could hear the howls of grey wolves in the next draw. The hunt quickly transformed into a fast-paced race against pressure from predators.
The elk began to move up the spine on the hillside away from the wolves. Cole and I glassed a few shooter bulls. As I assessed the specific bull I wanted, I decided there was no shot at the moment. We watched them slip into the next canyon.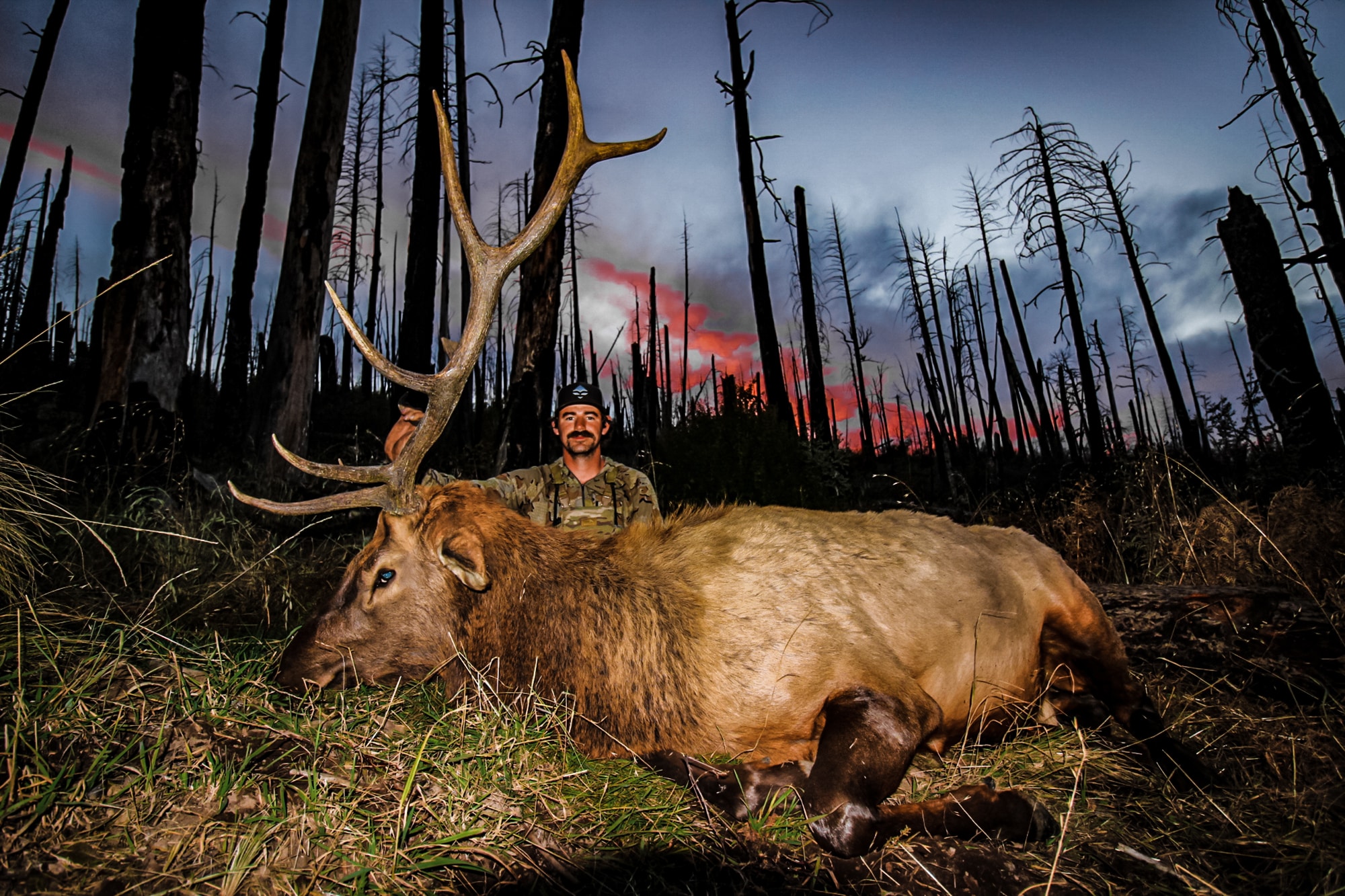 As we discussed our next move, another decent bull came up from the bottom. I put the scope on him and after watching him work through the timber, I decided that he just wasn't the bull I was here to take.
While I sat there thinking of my game plan, I was throwing back my go-to Starburst Jellybeans and told Cole I kept hearing faint bugles of the bull I wanted to shoot.
"That sucker is already bedded in the aspens up into the head of the canyon over the spine they spilled over in," I said.
"We gonna talk about it or be about it," he said.
We moved around the canyon mouth onto that sidehill to where we were now level with the aspens.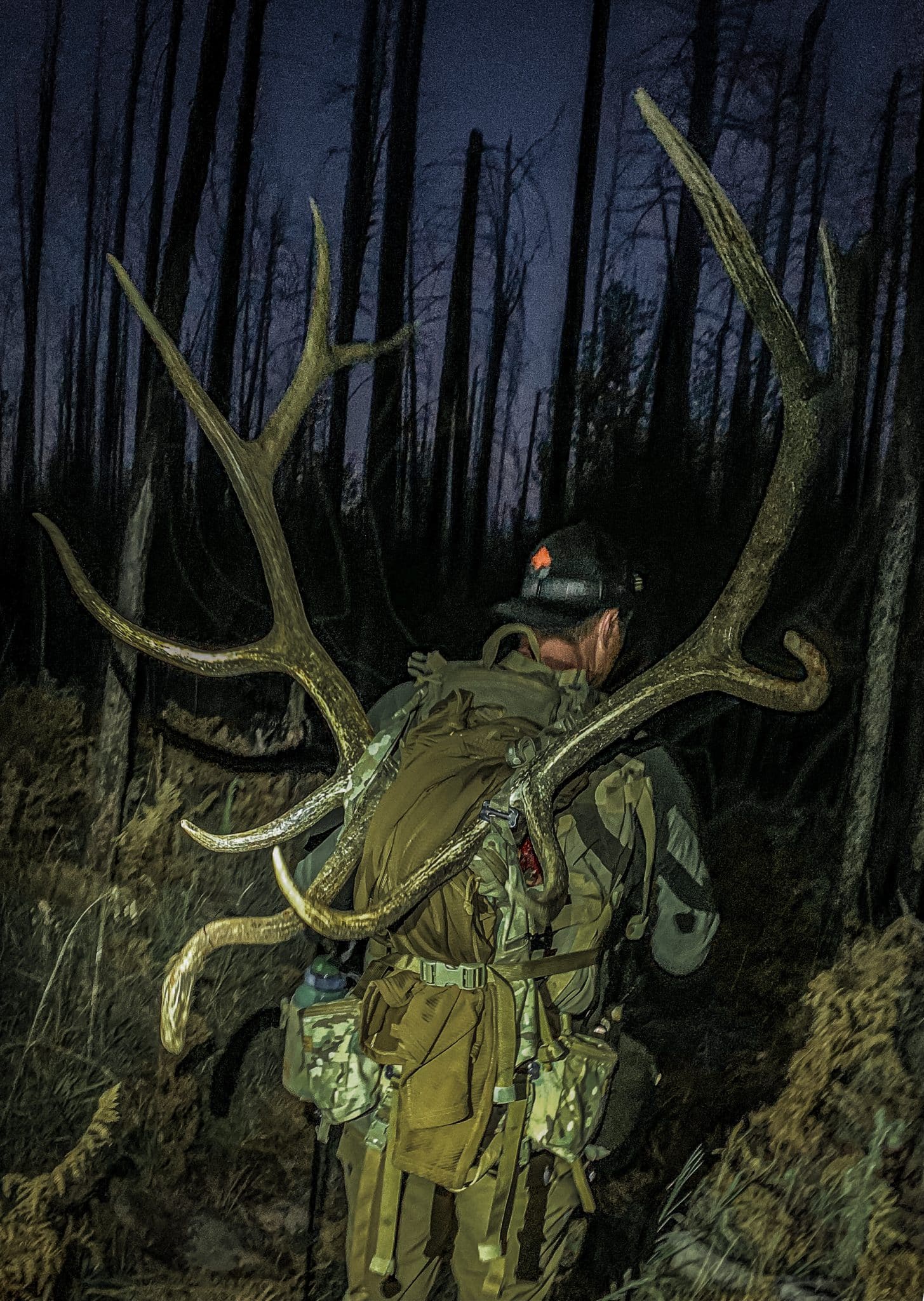 "I think the bull is bedded somewhere right here, and maybe I can get a cross canyon shot on him," I told Cole.
"It's risky," he said. He was talking about the morning thermals, the quickly changing shifting air that rises and falls as the mountain warms up in the morning sun.
At the moment, my plan felt simple: Hit the far side of the canyon, sneak up the bottom, then sidehill the slope until we were level with the aspens, get stable, locate the bull again, and take the shot. We had only gotten to the sidehill when I noticed the sheen of the sun on antlers. The bull I was after was less than 200 yards away.
"Hit the deck, Cole," I whisper-yelled.
He couldn't see the bull yet, but I could, and I was getting ready to shoot.
"The bull is bedded broadside to me; get ready for me to shoot," I said. Only the cows had noticed my movement. Then, the cows stood, which got the bull to stand.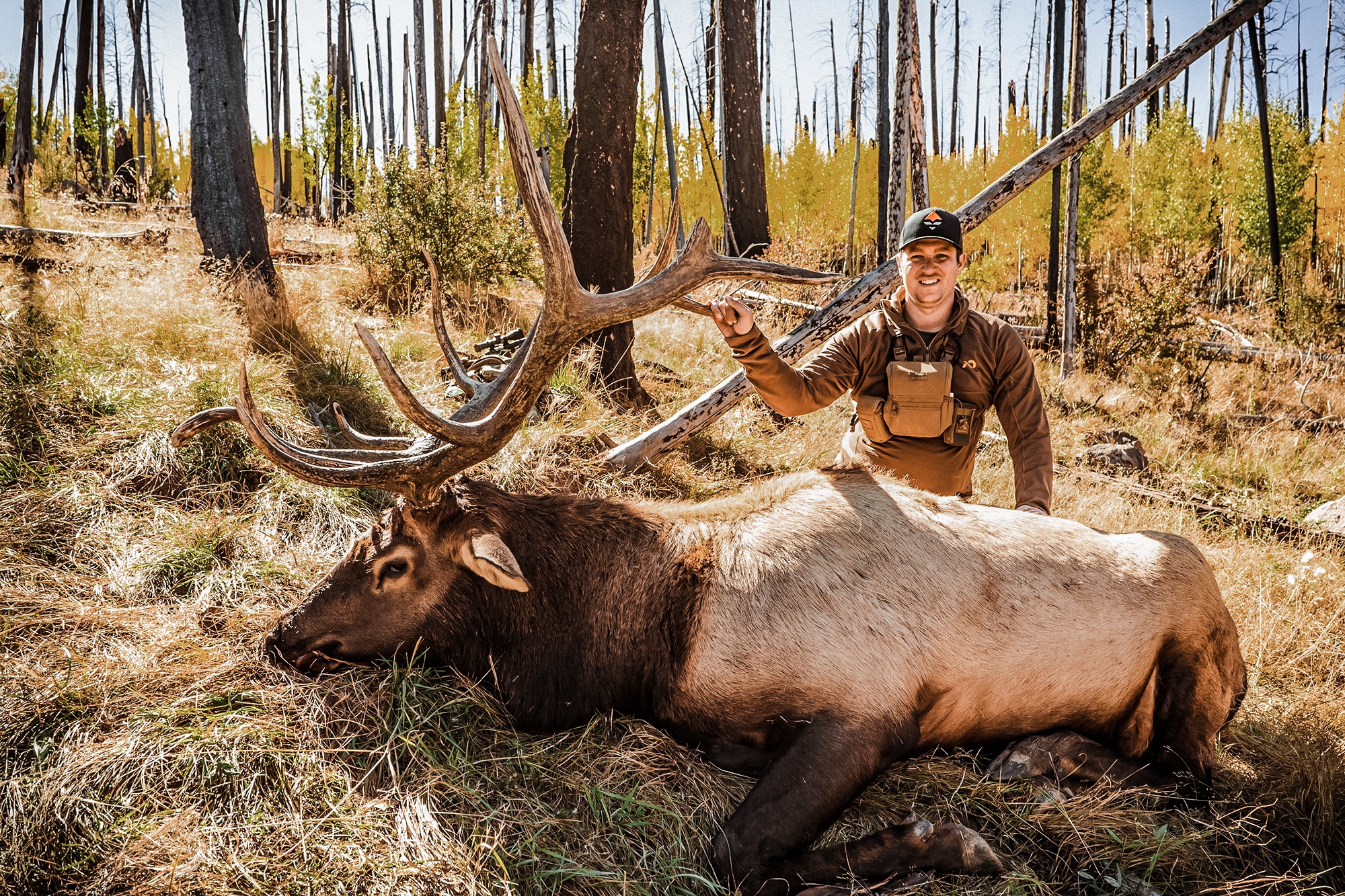 RELATED – Never Get Caught Without Coffee on a Hunt. Check Out BRCC's Instant Sticks
---
I settled on a downed log and waited, looking through my scope for what seemed like an eternity. I've never been one to fall victim to target panic. It just doesn't happen to me; in this instance, I still wasn't frantic, but I am impatient when elk won't do what I want them to do.
I said, "C'mon bruh, get outta the aspens so I can smoke you" about five times in my head. The bull finally stepped forward and then abruptly stopped. I had a small window between some aspens where I could perfectly place the less than 220-yard shot — a window through the woods opening on the bull's pumping heart.
The crack of the .300 RUM felt like it shook the leaves off the aspens.
"Great shot!" Cole said before I could get back on the rifle. "He's down right there. Solid!"
I'm not one for somber feelings on a hunt, but this one hit differently. I didn't think of the shot, antlers, or backstraps, but only of that miserable year of my life in the Middle East, where all I wanted to do was be right here, right now. And here I was. Present. Perfect. An opening day bull tipped over on the hillside in my home wilderness.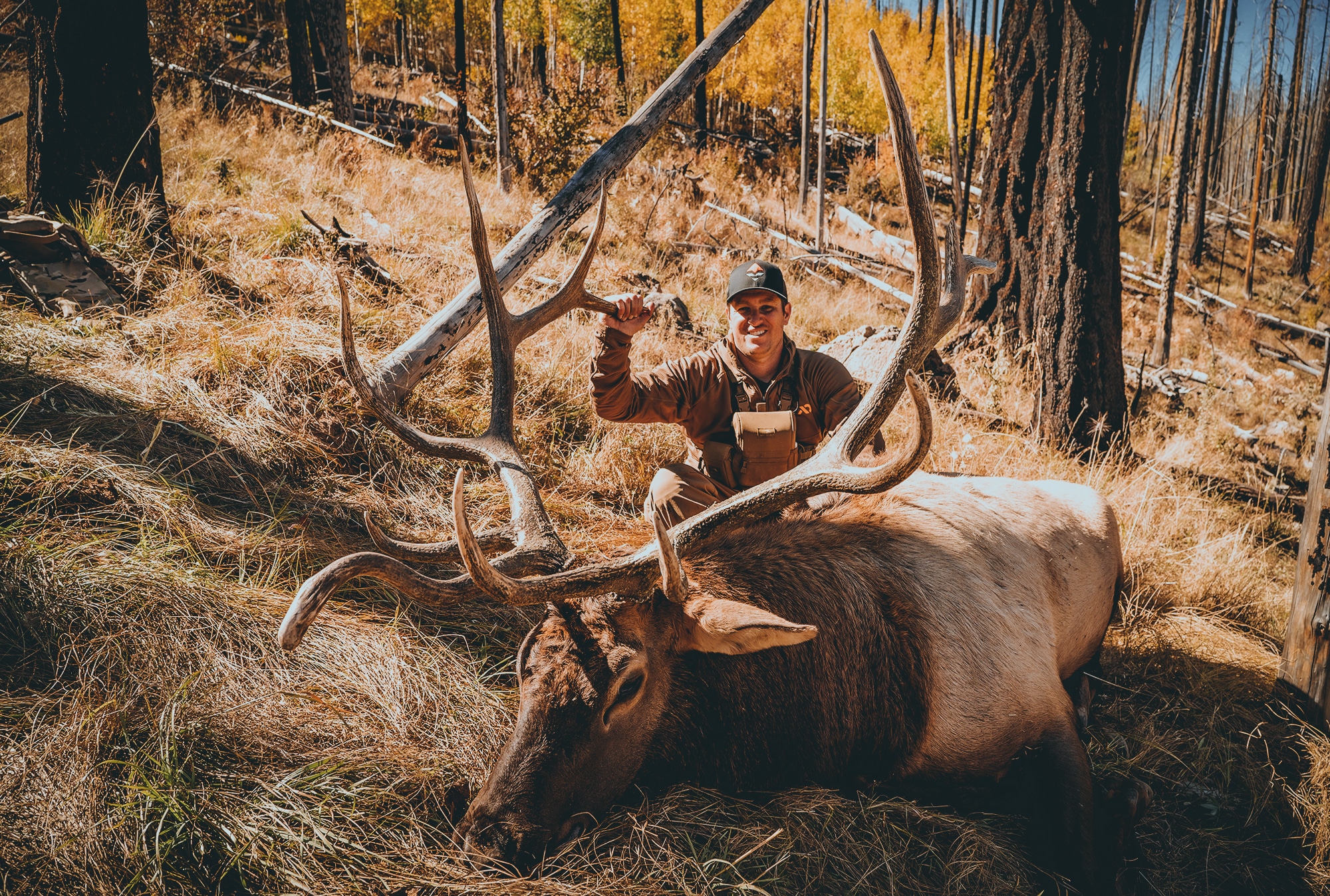 We somehow lost our two friends who were there to help us pack out. Cole and I began to debone my elk, knowing we could waste no time if Cole had any chance of getting a bull.
We got my bull deboned, cooled, and packed in game bags, but our buddies were still nowhere to be seen. We loaded our packs as heavy as possible, then started the 3-mile trek back to our spike camp and hung the bull in the trees. Two days and a hell of a lot of heavy miles later, my near trophy bull was in my truck on ice, waiting for me to go home and process it.
But we still had one tag unfilled. We burned up so much time packing out my bull that we were now running on a tight schedule.
The evening of our second night, Cole decided he would go glass from the same spot where we first saw my bull.
"Dude, I'm kinda smoked," I said. "I'll be here while you glass last light; just don't shoot unless it's big. We still have all day tomorrow."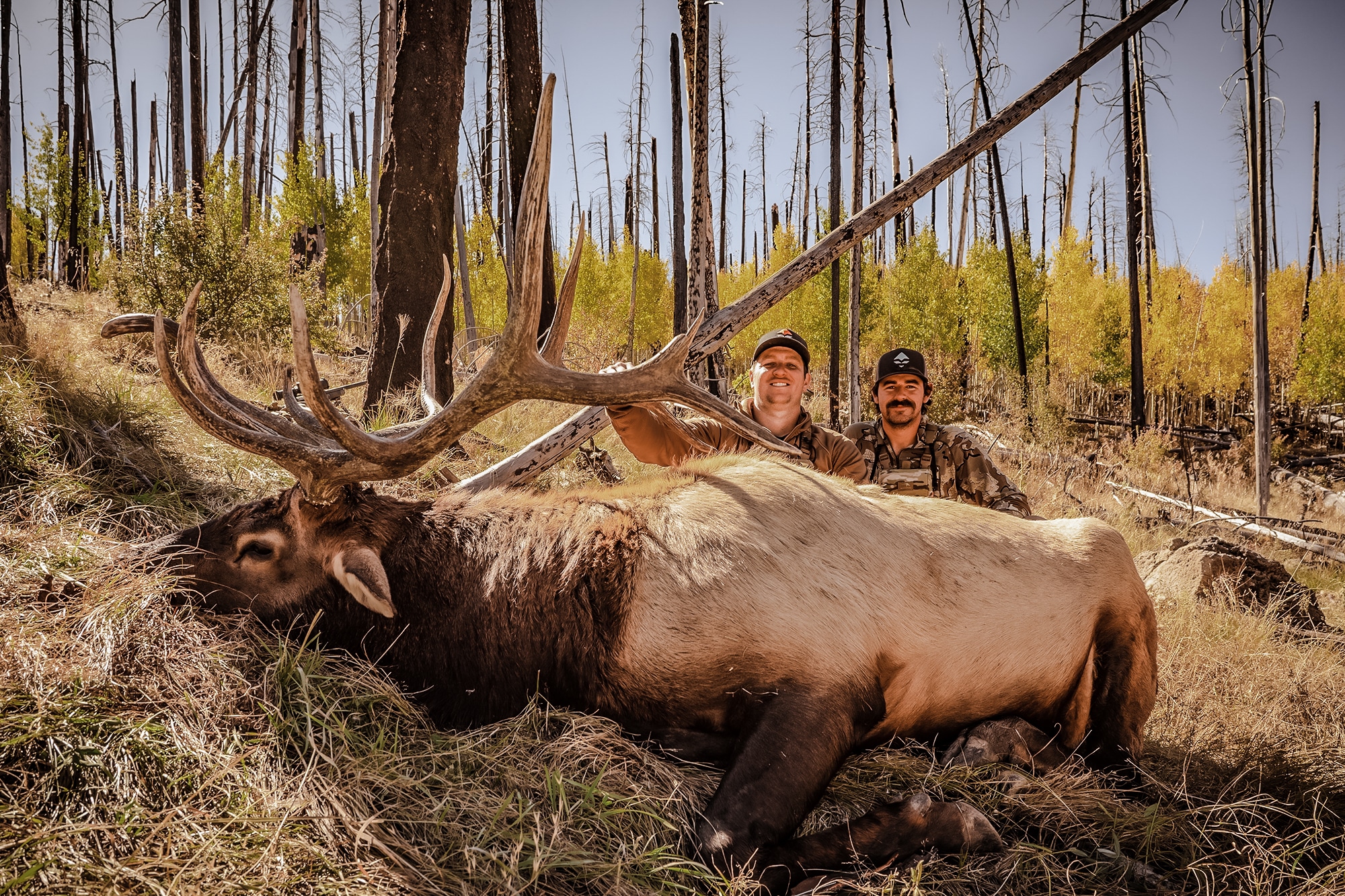 Not even 20 minutes later, I heard his rifle crack once, twice, then three times — then a fourth shot rang out. "It better be big," I said to myself while lying on the cold black dirt under a burned-out pine.
I laced up my boots and grabbed my blood-soaked Kifaru pack for round two of suck. From the ridge above the bottom that had held all the elk on our first morning, I saw Cole. He was standing in that bowl with a busted-up bull on the ground, a clubbed tine like a war prize lumped up on the right main beam. I laughed and yelled across the canyon, "Primo, you shooting dinks out here or what?"
He had gotten impatient like I do with elk; he felt the pressure of the dwindling days before we had to leave the mystical wilderness and return to the grind of life.
At that moment, when that bull came down the hill, he made the decision that meat was more important than antler. He did what any hunter would do and took the almost guaranteed opportunity to fill his tag.
"Look at this excuse for a main beam!" I said, a little harshly. If I'm going to have to pack another entire elk back to the trucks right after packing out mine, I'm at least going to have fun and a laugh at Cole's expense.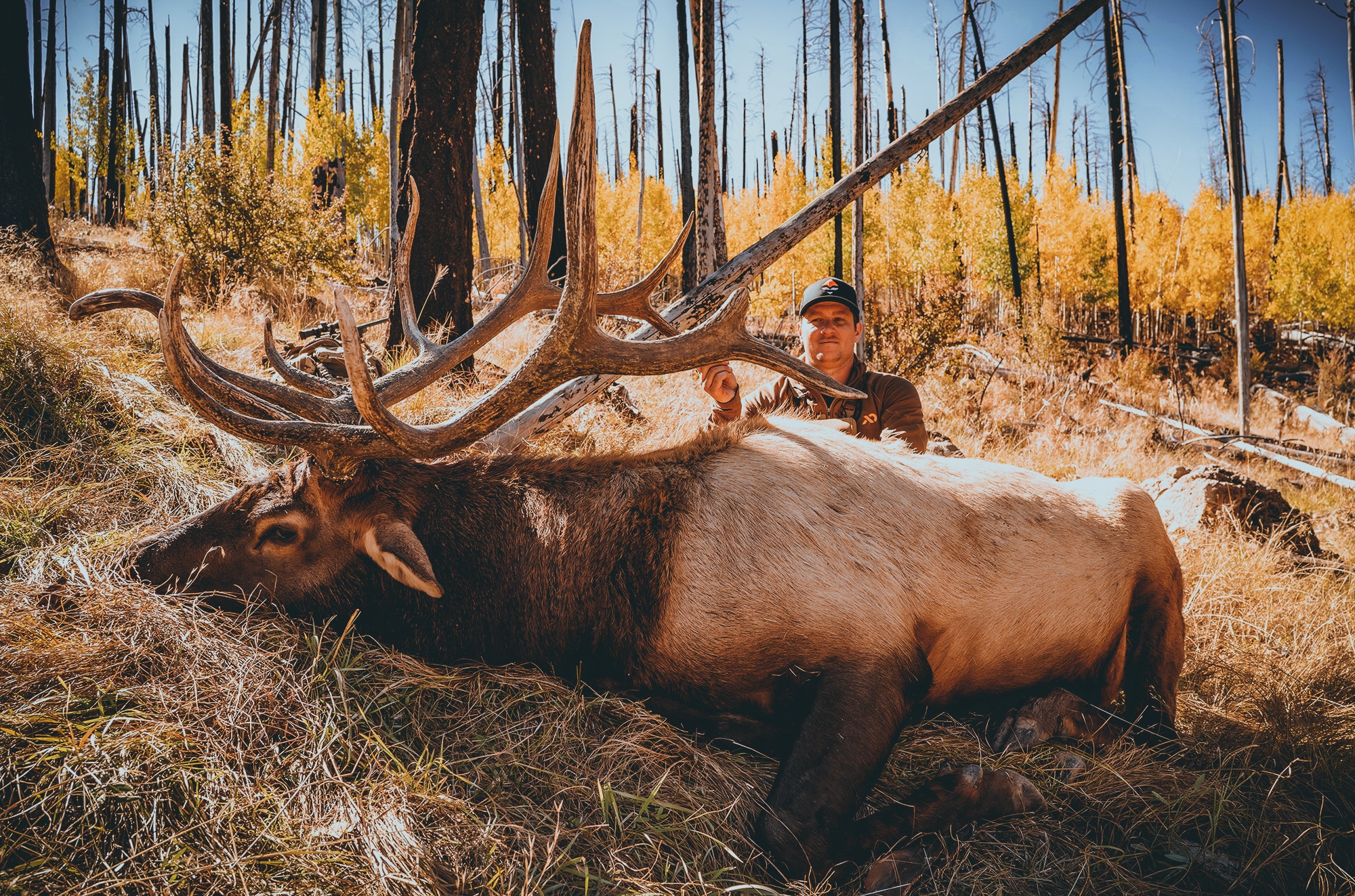 "Man, I just saw he was a 6-point on that left beam and said, 'Fuck it, why not,'" he said.
I couldn't really blame him.
While we were cutting up and quartering Cole's bull, it all started to hit me. I don't know if it was the lack of calories, lack of sleep, or just sheer exhaustion from packing my entire bull out for the last 24 hours — but I was hitting a wall: karmic retribution.
"Hey, you soft ass, get with it, we gotta get this thing out, and you better get your shit together," Cole said, seeing I was fading.
I chugged a few bottles of water, shot some energy gels that tasted like snot, and regained my composure, though Cole broke my balls all the way back to camp.
We packed elk all night on that mountain. It was miserable but fun all the same. We laughed at how awesome it was that we pulled it off. The sun eventually came up, and we were still packing meat at camp. When it comes to meat care, it doesn't matter if you're tired, hurting, sick feeling, you owe that animal everything you have.
Looking back on this hunt, it was probably a dumb thing to try to pull off: two bulls in two days deep in the Gila Wilderness. We hiked a total of 53 miles in three days — 90% of those miles under heavy load. It was miserable, but I wouldn't trade that memory for anything. It was the hunt I needed and the hunt I still need.
---
READ NEXT – Elk Hunting Gear: A Complete Guide to Quality Kit